Buzzing Daily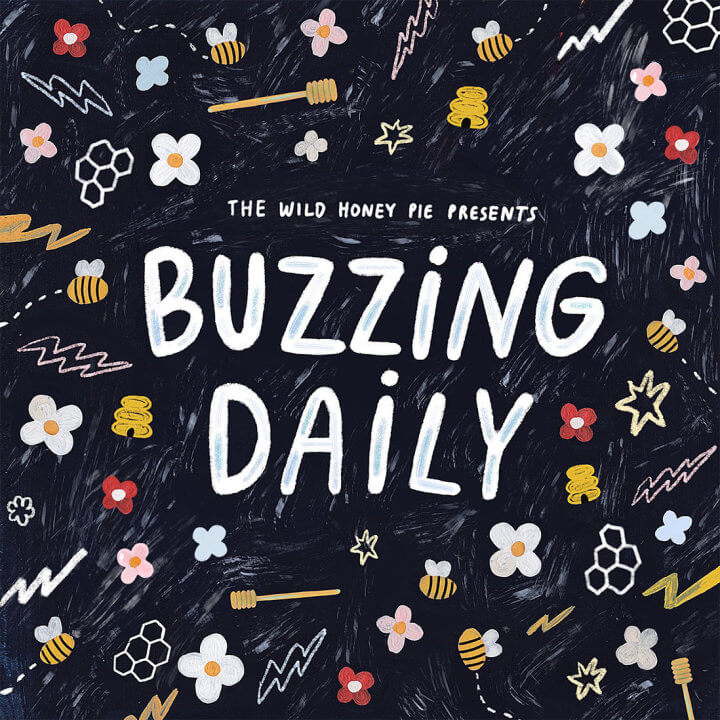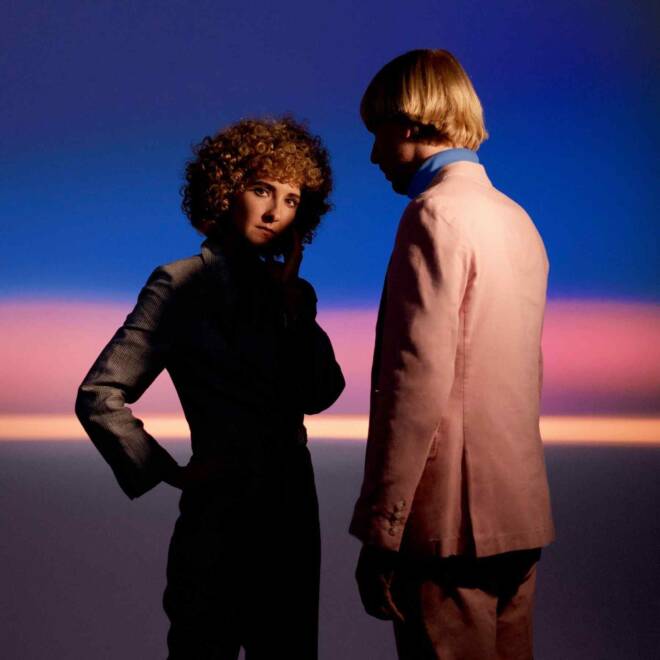 ​Tennis - Need Your Love
---
Tennis' music is a jaunt that glides effortlessly from past to present. It's a vintage pop-soul project with feet firmly planted in the present. That's what makes the duo's newest single, "Need Your Love" so infectious and romantic: it's a beautiful balance between their nuanced rock sound and the doo-wop vibe that's intrinsic and unique to them as a band. Their aesthetic for this song is '70s soul, with frontwoman Alaina Moore sporting her signature blonde fro and bell-bottom corduroys. Passionate, gripping and indelibly retro, Tennis delivers another single that reminds us of old-time beauty. "Need Your Love" is one of two tracks dropped in the last three months in preparation for their upcoming album Swimmer, which is set to release in February.
—
Hannah Lupas
on January 15, 2020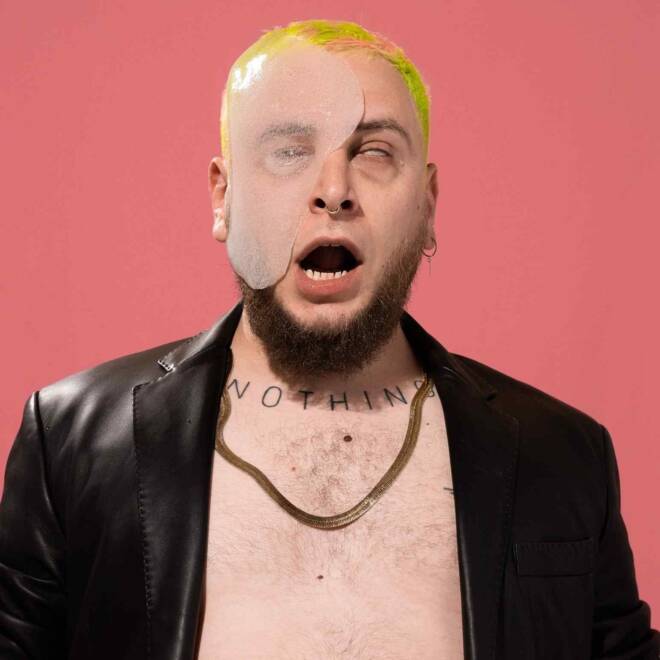 Moon Bounce - Hook
---
Moon Bounce returns with "Hook," the leading single off his sophomore record Skip Intro, due February 21. With an orthodox vocal melody to contrast Corey Regensburg's signature pervasive dissonance, "Hook" came of his "full-blown infatuation" in the early stages of the relationship with his now-wife, South African rapper Push Push. It's fixation at its finest as he sings, "You're a fabulous lay / But I kinda, sorta, also just can't stop thinking about you," before oppressing glitches close out the song, mirroring one's brain short-circuiting over his object of affection. Skip Intro is born of producer and songwriter Corey Regensburg's three-year hiatus spent battling an anxiety disorder; time off allowed him to craft a record where he "unabashedly confronts himself." The LP is available for pre-order via Bandcamp as a digital download, on vinyl, or a limited edition USB key "in a petri dish surrounded by slime.
—
Ysabella Monton
on January 14, 2020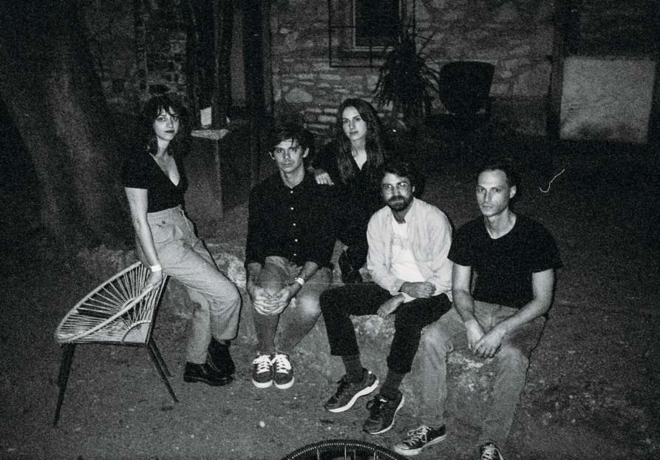 Sun June - Terrified
---
Sun June perfectly encapsulate the feelings of helplessness, frightening uncertainty, and the endless, resolute love that exists between a parent and child in their new track, "Terrified". The release dropped earlier this month and follows up the band's Younger EP, which featured two B-sides and two demos from their 2018 record Years. The song was the result of the Austin-based outfit participating in the Song Confessional Project, a podcast where people tell personal stories anonymously and then artists are asked to adapt them into an original song. In this specific case, a mother discusses her incredible fear upon learning her child had an accident and she couldn't get to them right away. Sun June teamed up with Curtis Roush (of The Bright Light Social Hour), who stood at the producing helm, to create this sensitive, poignant ballad. A minimal, soft layer of instrumentation kicks things off and sets the pace as lead singer Laura Colwell's airy, leveled voice sweeps in. As she sings heartfelt thoughts "I didn't like that song / Til I heard you sing along to it / Cryin' cause I can't hold onto anything," it mimics the yearning to grasp something definite and the notion of certainty. The enchanting melancholy is rivaled only by the persuasive care that exists in this loving dynamic. A sentiment that can be all too familiar and extended to a partner, another family member or a friend. Regardless of the specific individual, Sun June captures that notion of wanting to always be there for the ones you love. "Terrified" is out now.
—
Meredith Vance
on January 14, 2020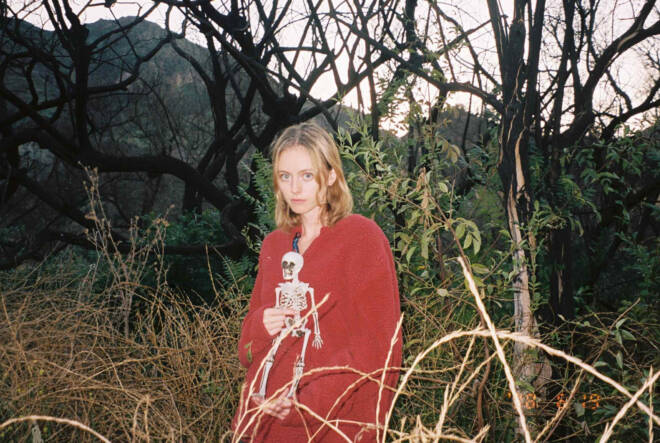 Skullcrusher - Places / Plans
---
"Places/Plans" is not a song you would expect from a band named Skullcrusher. The soft and sweet rumination on the fragility of existence and friendship is LA-based songwriter, Helen Ballentine's debut single. The indie-folk track begins with a narrative of friendly gossip, "You told me your friend's in love / with a guy she looks up to" before launching into something more introspective as she sings, "Can I make it out there as I am / without my name on a door or a headline band." Reminiscent of The Weepies, the softly strummed acoustic guitar carries the track through as piano and a looming atmospheric sound perfectly accompanies Ballentine's vocals that echo through gently. It's beautiful in its simplicity as it weaves through a message that changes with each turn never relying on repetition, but breaking new ground with each line except the last, "I don't have any plans for tomorrow." We couldn't be more excited to premiere this exciting new act's debut! Be on the lookout for Skullcrusher's debut EP—coming out later this winter.
—
Corey Bates
on January 7, 2020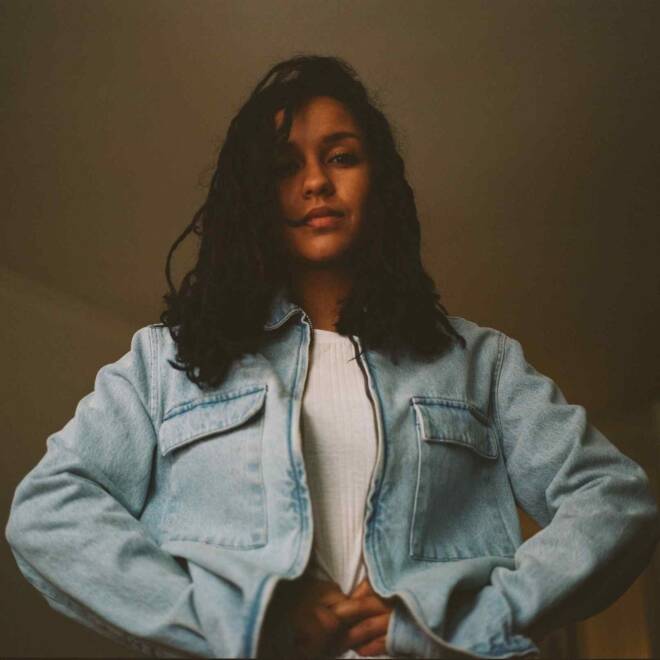 Eliza Shaddad - Girls
---
When you have been best friends with someone for the majority of your life, it sometimes feels like you can read their mind—even when it's different from what they say out loud. This kind of deep connection is the subject of Eliza Shaddad's "Girls," a track told in second-person, addressed to her friend during what sounds like a particularly difficult time. As Shaddad reminisces, she paints a sweet portrait of this kind of real friendship: it's made up of sweet memories like listening to "Tracy Chapman on repeat" in her friend's "old room," but also memories of "shit times" and "fistfights." The airy effect of Shaddad's instrumentation and echoey vocals play with time so that the link between childhood and the present feels impossibly small. Though on one level the song is fiercely personal, it also provides a useful reminder for all of us. It's easy to forget, but sincerely shared memories can have a uniquely grounding quality even in the darkest of times. "Girls" is about the importance of taking care of those closest to you when they can't take care of themselves.
—
Karl Snyder
on December 30, 2019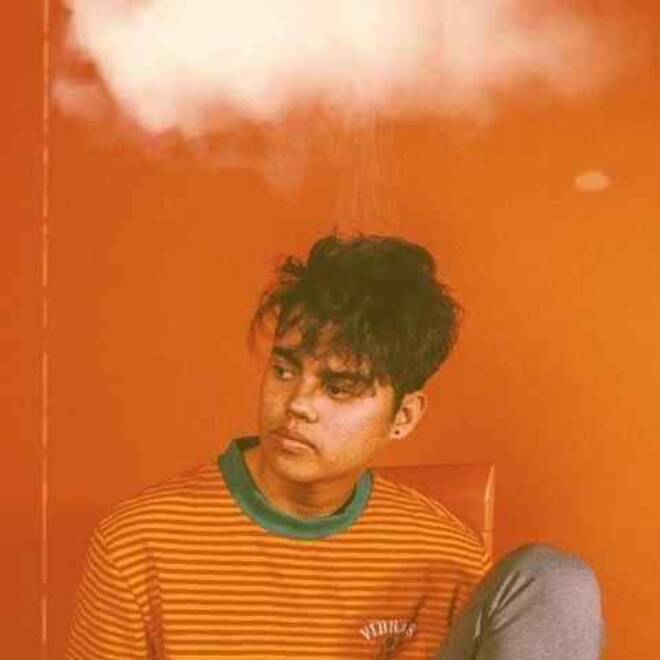 Tim Atlas - Crime of Passion
---
LA-based indie-pop artist Tim Atlas trades his relationship fears for newfound confidence on "Crime of Passion," a single from his self-produced EP, Together Lonely. Atlas' airy timbre breezes over a mechanical drumbeat, which insistently mimics the urgency with which he professes his love. Where trusting a new lover can be driven by blind faith, Atlas likens the act to a "crime of passion," assuring them that  "I don't do this often / But I know that I can for you." When talking about the song Atlas says, "This confidence I have in this specific relationship isn't something I'd normally possess," says Atlas. "A crime of passion is the notion that I'd do whatever it took to be in that person's life." As he sings of "the gravity I save for you," we're reminded that when one lives with an underlying feeling of social anxiety, sometimes all it takes is one person to be a grounding force.
—
Ysabella Monton
on December 30, 2019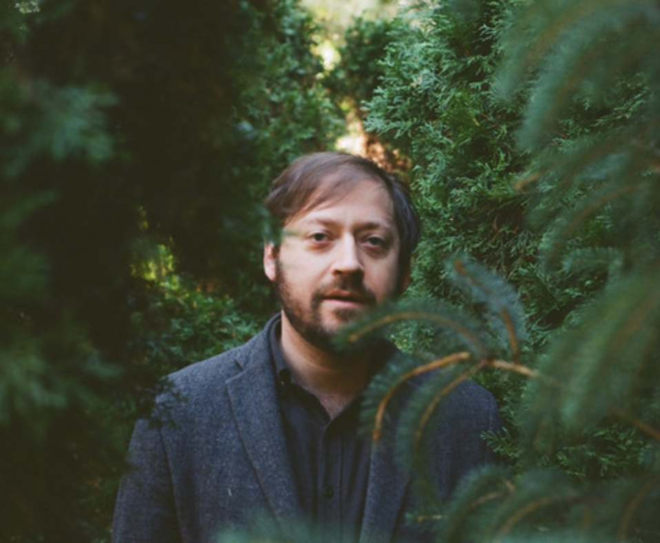 ​Gabriel Birnbaum - Mistakes
---
Gabriel Birnbaum (also known as lead vocalist and songwriter of Wilder Maker) released a solo album smirkingly called Not Alone in November. Like its title, Not Alone is at turns darkly humorous and legitimately humbling. Each reflective half-story provides a healthy, balanced tincture of grim irony and earnest nostalgia. Lyrically, "Mistakes" is a regretful realization, a retelling of a past too blurred with booze to have been fully witnessed by its antagonist in real-time. Birnbaum's careful relationship to language provides a number of delicious images throughout the track, culminating in the compelling line that gives the song its name: I saw the way the pieces fit, / mistakes I dug my toes between like bricks / How do I know that they were mistakes at all? But in contrast to Birnbaum's meticulous approach to his text, he has an experimental jazz musician's relationship to instrumentation. From the first glorious moment that "Mistakes" stumbles into existence, each instrument already sounds happy-drunk on its own bottle of wine, as ragtime piano and country guitar blend with jazzy drums to create something fresh and yet unnamed. Overall, the ensemble manages to create a satisfying, controlled chaos that honors a whole host of American musical traditions, including country, rock, jazz and everything in the dusty cracks between.
—
Karl Snyder
on December 30, 2019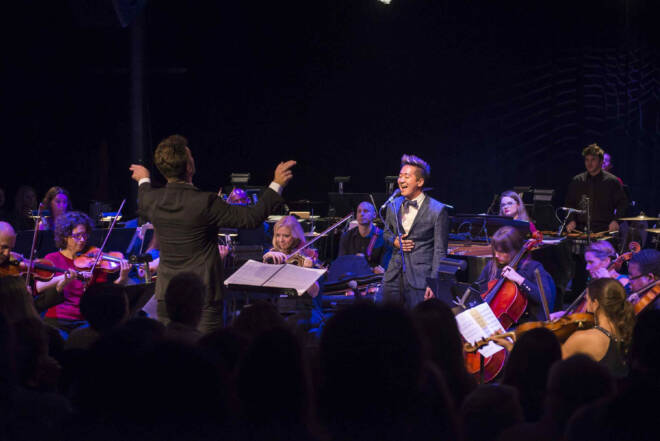 Nu Deco Ensemble - Honeybody
---
Nu Deco Ensemble brings a full-bodied sound to their reimagining of Kishi Bashi's "Honeybody." This new version trades synths and electronic beats for a 30 piece hybrid orchestra started by two Juilliard graduates. It leans into the joyous nature of the song—adding staccato piano to perfectly accompany Kishi's rhythmic vocals as he sings, "Hey you, Honeybody / When you coming out for gameplay? / I got my Checkers out, Chess, Parcheesi." The strings section adds a dramatic levity to the already lighthearted and fun track. Its sonic maximalism is impossible to listen to without smiling and dancing along. This orchestra for the 21st century proves that classical instruments have a place in modern music. "Honeybody" is from Nu Deco Ensemble's self-titled debut album, which was produced in full by Kishi Bashi. Check out the live music video here.
—
Corey Bates
on December 20, 2019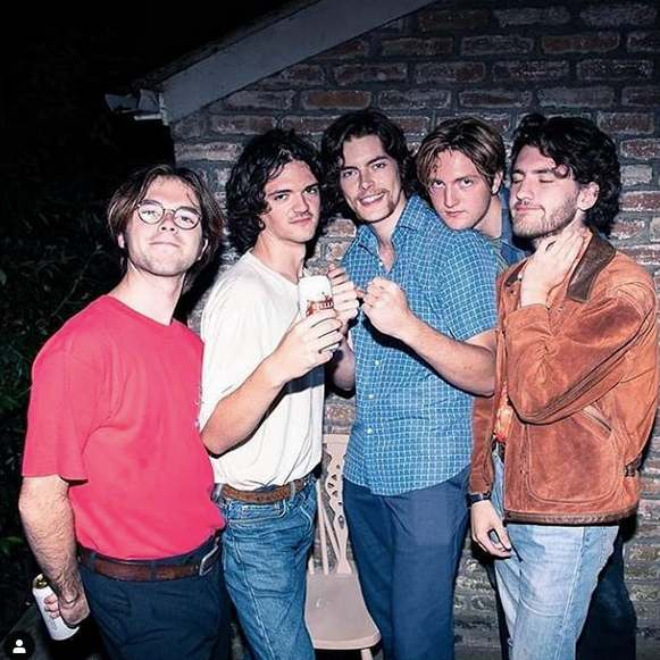 FEET - Vegetarian Christmas
---
December 25th is quickly approaching, so get yourself into the holiday spirit with FEET's "Vegetarian Christmas"! The playful tune brings us through the countless joys of Christmas day—walking down icy sidewalks, spending time with extended family, and eating a nice meal together. As the title suggests, the story is all about what it's like to be a vegetarian during this festive time, and how we might alter our eating habits to create new traditions that will be beneficial for our future. Lead vocalist Jeep sings, "Sent to the garden shed to get those extra seats / Already anticipating what the grandparents think a vegetarian eats …Wholesome at heart / Playing your part / Vegetarian / Nothing's a tradition until it starts / Vegetarian." Sleigh bells ring and choir-like voices sing, yet the signature retro-rock style of FEET still shines throughout the song. With musical influences like Parquet Courts, Frank Zappa, and King Gizzard and The Lizard Wizard, FEET sounds like the glorious lovechild of King Kruleand The Growlers. This is the first track the group has released since their debut album What's Inside is More Than Just Ham, and we are excited to see what's in store from them in 2020.
—
Dana Schwartz
on December 20, 2019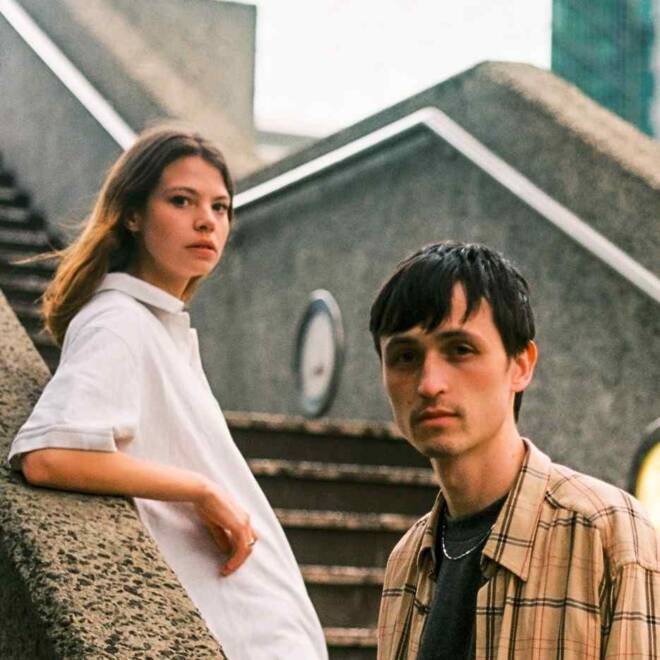 Kllo - Back To You
---
Melbourne duo Kllo have created a perfect late-night in-your-feelings vibe with their new track "Back To You." On paper, the musical formula of the song seems almost untenably simple: the drum machine beat is basic, and the few keyboard licks are short and subtle. But the mysterious addictive power of the song can be traced to a single repetitive vocal sample which fades in and out of the background but remains ever-present, like a restless ghost. In conversation with this apparition, the candle-lit vocals of Chloe Kaul create a paradoxical mood, undeniably drowsy yet also packed with energetic tension. "If we missed the boat," she asks, "would it come back someday?" Lyrically, Kaul grapples out loud with the disorienting push and pull of an off-and-on relationship, one that at times feels inevitable but whose ultimate direction is still largely shrouded in mist. Overall, on "Back To You," Kllo show us that a true vibe is way more than the sum of its parts.
—
Karl Snyder
on December 20, 2019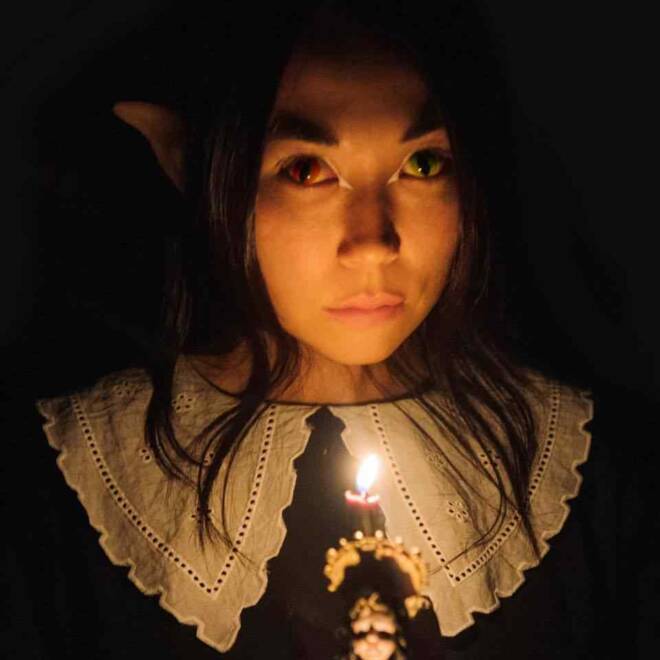 SASAMI - It's You
---
"It's You" is the only original song on SASAMI's three-track holiday release, lil drumr bb. It leans into a simplistically electronic sound with keys that have an organ-like quality to them, and an almost abrasively electronic drum beat that breaks up the softness of the track. "It's You" is an odd take on a holiday love song—melancholic, electronic, and a bit eerie. SASAMI shifts deftly between soft highs and lows as she sings, "it's the time of year for firelight / but the holidays just don't feel right / peace on earth and mistletoe / there is just one thing I know / it's you." The track fades out with the repetition of the last line in a way that sounds almost like a record skipping. It's haunting and slightly unsettling while somehow maintaining a sweetness in its obvious adoration. "It's You" is a nice break from the traditional cliched holiday songs we have become accustomed to.
—
Corey Bates
on December 13, 2019