Buzzing Daily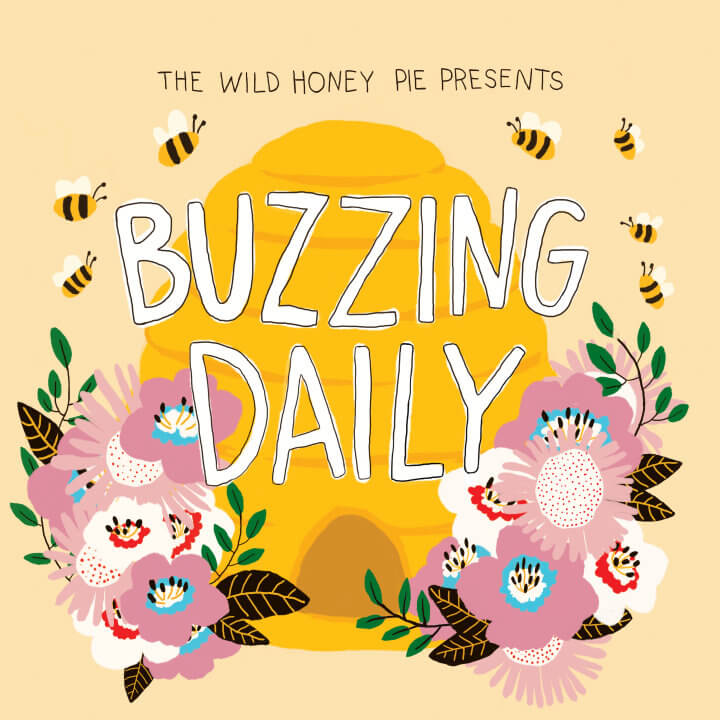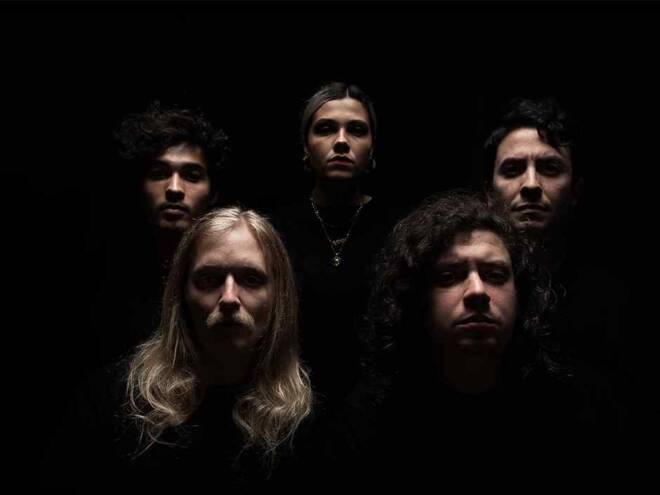 Spooky Cool - Old Hair Mine
---
Although Lucy Dacus believes Richmond band Spooky Cool should be renamed "Stupid Good," the band currently has the perfect name to describe their haunting indie pop vibe. The newest single "Old Hair Mine" off their upcoming debut EP "Every Thing Ever" is full of nostalgic lyrics and vocal harmonies mixed with the instrumentations dis-harmonization and a constantly changing rhythmic backdrop. The product is an entertaining, intricate piece that feels timeless and futuristic. At the end of the song, the vocalists question over and over again "is anything real?" Not sure about that, but we'll keep wondering as we listen to this song. 
—
Kathryn Brooks
on August 2, 2018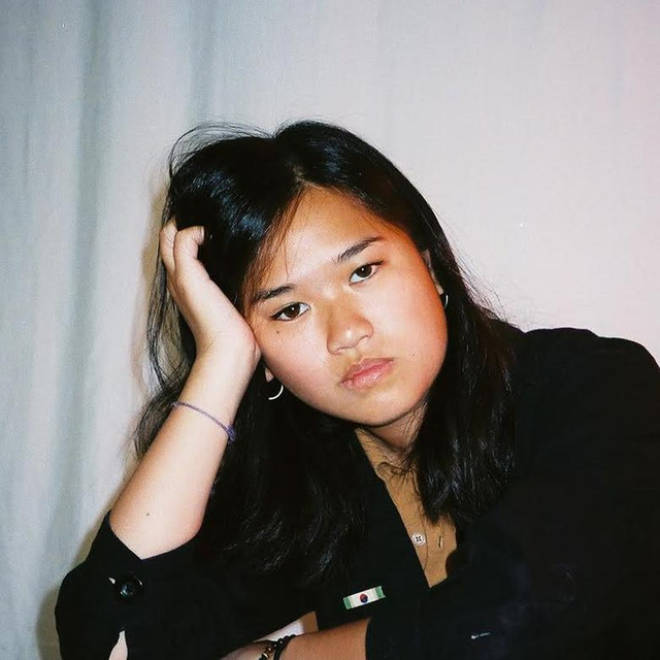 Hana Vu - Shallow
---
Hana Vu might just be  eighteen years old, but she's been writing music over the past  five years, including a collaboration with Willow Smith. "Shallow" is a fuzzy cut with surf-inspired guitars that ring out on top of a buzzy bass. She keeps things pretty sparse and warm, yet it sounds like something that would fit perfectly in a large room filled with a rowdy crowd. Vu recently graduated high school and shared, "I found it hard to be friends with other young people. Instead, I found two or three key homies, then just did my own thing— socially and in my music." That's evident in "Shallow," she's not trying to be anyone else, she's just making her own rock from the heart. The song is from her self-produced debut EP How Many Times Have You Driven By, which is out now via Luminelle Recordings. She will also embark on tour this August.
—
Kirsten Spruch
on July 2, 2018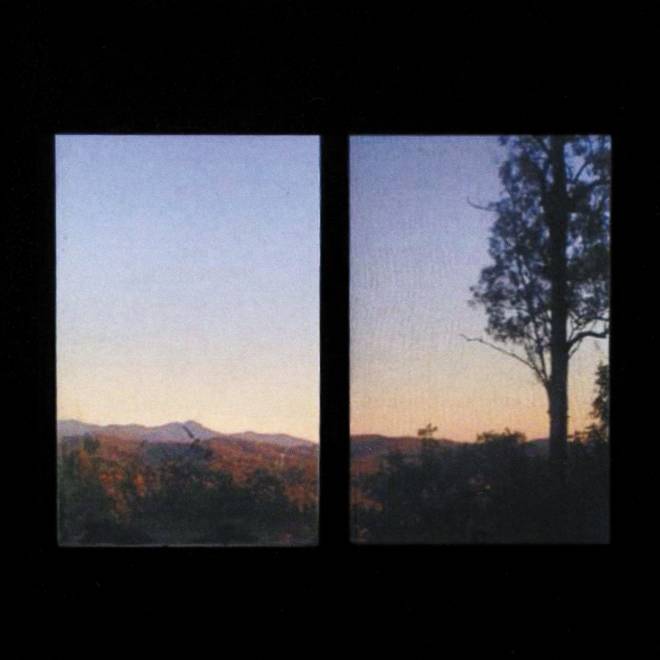 Bonny Doon - Long Wave
---
This song from Bonny Doon's second album is free of any superfluous frills or overdubs from the studio. It ambles along easily, and a walking pace, with an acoustic guitar keeping the whole thing going strong and steady. This is the kind of song you'd listen to when driving through the seemingly endless flat landscape of the midwest all on your own — at least that's what we get from it. "Don't spend your whole life waiting on the turning of the season of your mind. You are who you're supposed to be," the chorus repeats sunnily. The easygoing cantor of the song gives off the same impression as the lyrics: take it easy, don't stress the small stuff and be the best you can be, basically.
—
Grace Eire
on June 28, 2018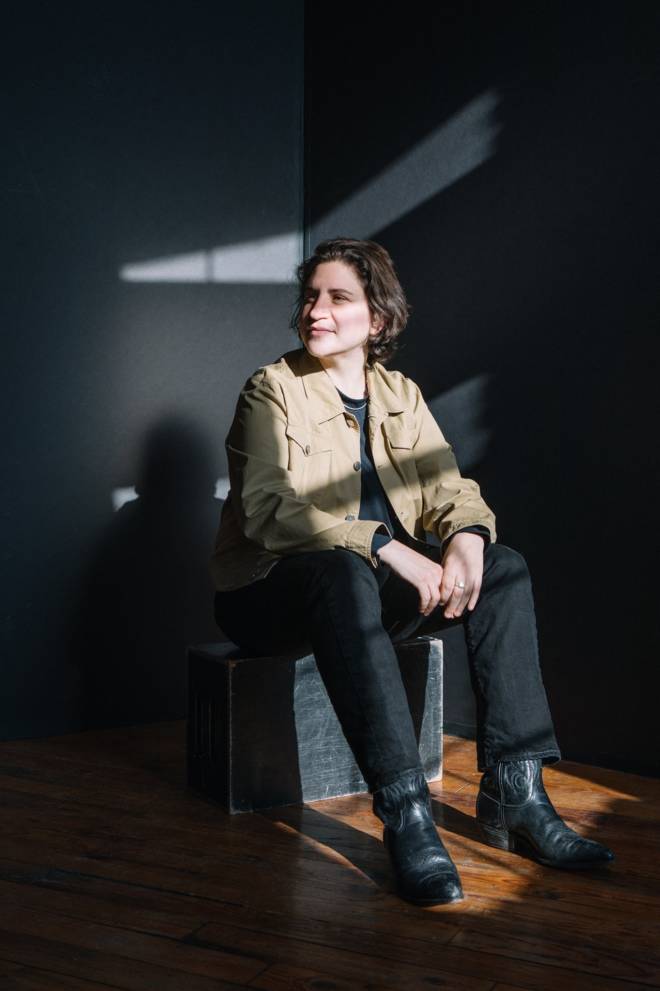 Air Waves - Warrior
---
Nicole Schneit of Air Waves wrote this song "Warrior" mainly about her mother, who was given an incredibly slim chance of beating fallopian cancer. She promptly proclaimed that she was going to kick cancer in the ass and is now in remission. However, in today's political and social climate, as a queer woman, Schneit also wanted to write a song to convey what it means to be powerful and willing to fight the good fight. "Saddle up on your horse, get ready to go," she sings with a raspy but calming tone. It's a simple message, but an important one. The indie pop/rock vibes drive forward, with consistent percussion underneath slightly eerie synth riffs. It pumps you up in a mellow way, all while giving off slightly '80s vibes that develop into something modern as the song chugs along.
—
Grace Eire
on June 27, 2018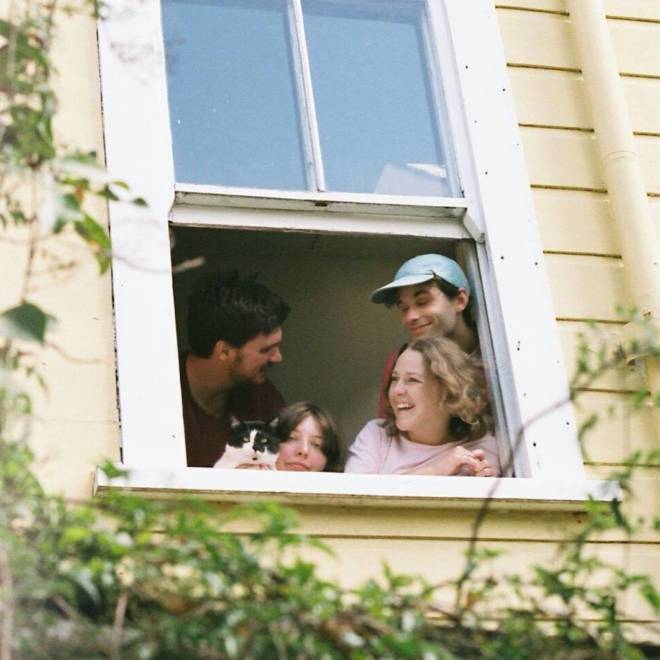 girlboss - Summer Goth
---
Feminist dream pop sensation girlboss is using her ethereal voice to spread the message to girls everywhere to be their own boss and actively follow their dreams. Wellington, NZ born and raised lead singer, Lucy Botting, created girlboss as a spinoff with Darian Woods of previous band Wet Wings. The track "Summer Goth" perfectly encapsulates the mood of a teenage girl putting in her headphones to escape the reality of the world around her and really take a look at who she is and who she will one day become. A track on their debut album Body Con, the album gives messages of self confidence for young women and not being afraid to own your talents and ambitions. The spellbinding album cover art features lips in various contortions that reflect the complexity and fearlessness that is girlboss.  
—
Madison Hetterly
on June 25, 2018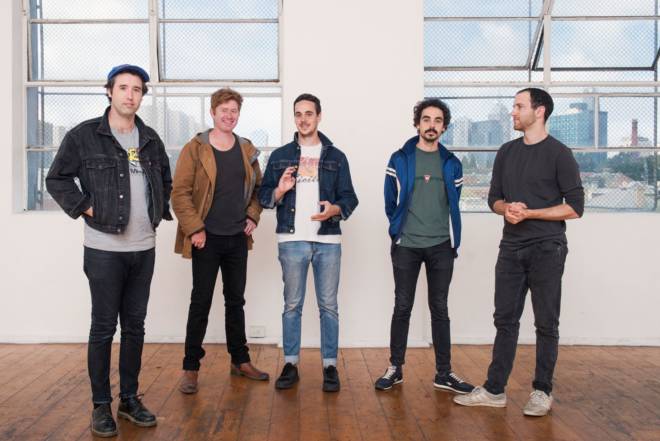 Rolling Blackouts Coastal Fever - Talking Straight
---
Sometimes, you just want to press play and go. Australian outfit Rolling Blackouts Coastal Fever have perfected the art of writing songs that drive forward at pace, as their new album Hope Downs is chock-full of energy. "Talking Straight" features dense layers of plucky guitars layered atop one another and a relentlessly steady drum beat. It's the musical equivalent of a motorcycle ride in the sun, zooming forward and basking in the warmth. A tidy-yet-freewheeling guitar solo brings everything to the next level, before the band comes back around for one final infectious chorus. On an album brimming with great tunes, "Talking Straight" stands out as one of the best.
—
Michael O'Neill
on June 22, 2018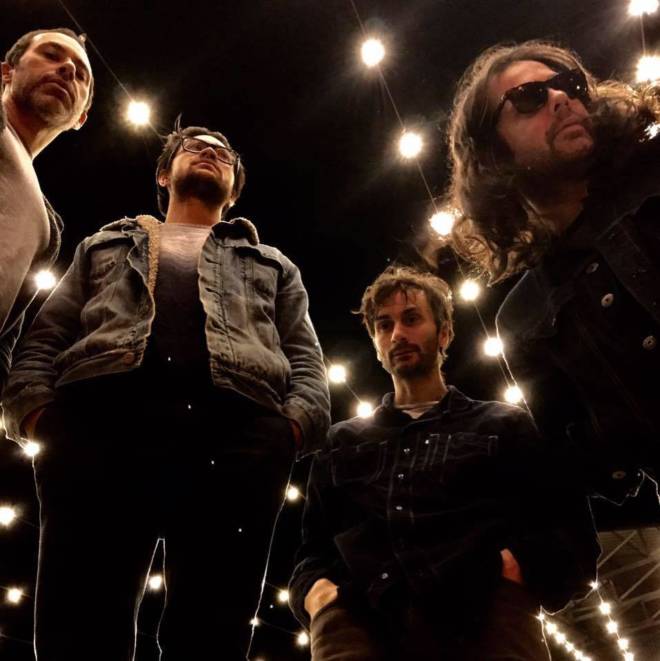 Gringo Star - Easy
---
Claiming themselves as "Born on the 4th of July," Alternative band Gringo Star's newest release is perfectly described by its title, "Easy." With a continual drum beat throughout, the track takes us on a charming and effortless trip. Seamlessly adding in a strings section that shows up at the perfect moment, Gringo Star fuses nostalgia with modern sounds for an eclectic feel that will leave you with the perfect combination of emotions. Playing with psychedelics, Gringo Star has made a unique sound for themselves and continue to genre bend with their newest track that is a part of their fifth and latest album "Back to the City." Check them out on their current US tour this year!
—
Madison Hetterly
on June 22, 2018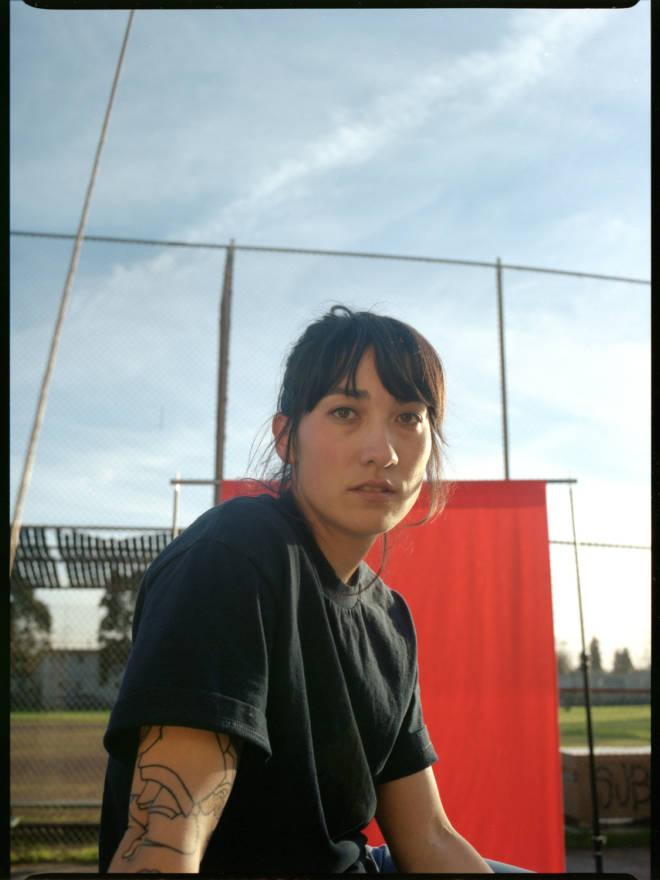 Tanukichan - Perfect
---
Tanukichan's new single "Perfect," is a trip in the car down familiar city streets. The song is consistent and snappy, but the guitar line and whispery vocals lend themselves to the wistful colors of the day fading. Although her vocals are passive, almost secretive, hidden behind the droning electric guitar, the song's sonic manifestation is one of a nostalgic neighborhood visit, complete with backing guitars acting as muted sirens in the distance. The overall effect is familiar, if not a tinge mournful. "Perfect" comes from Tanukichan's debut album Sundays, out now.
—
Talullah Ruff
on June 21, 2018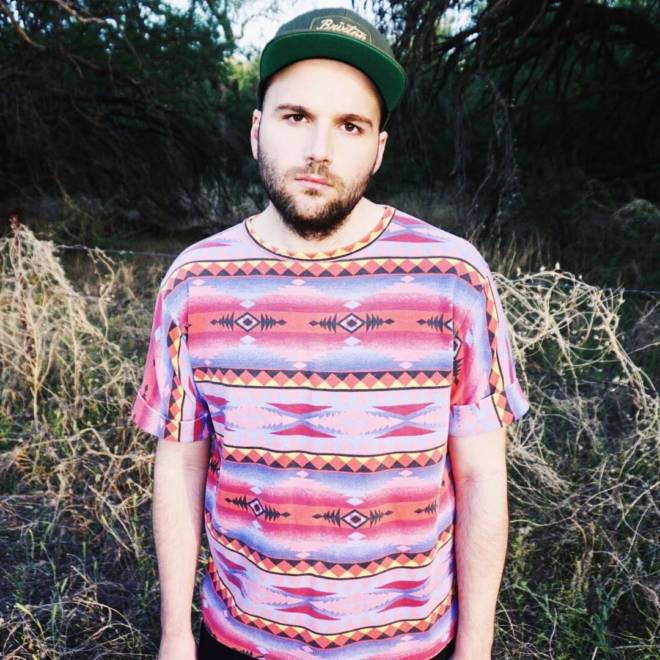 Nic Pool - The Falls
---
Of the many debut singles that cross the digital threshold of music blogs, it's hard to think of one with a line more ominously intriguing lyric than, "I see angels where they don't belong, slithering head-first down the length of my neighbor's roof." So goes the Joycean opening salvo of "The Falls," a beguiling and atmospheric release by artist Nic Pool that is as fitting in the lyrical tradition of Portishead as in the lineage of Citizen Cope. Bred in both Arizona and LA, Pool creates music that feels like an electronic adaptation of a western. He isn't afraid to stray into multiple genres as once, nor does he shy away from melancholy. Pool has pop sensibilities, though, and despite its genre blending, "The Falls" is unquestioningly catchy. Keep an ear to the ground as he continues his musical introduction.
—
Matt Megan
on June 21, 2018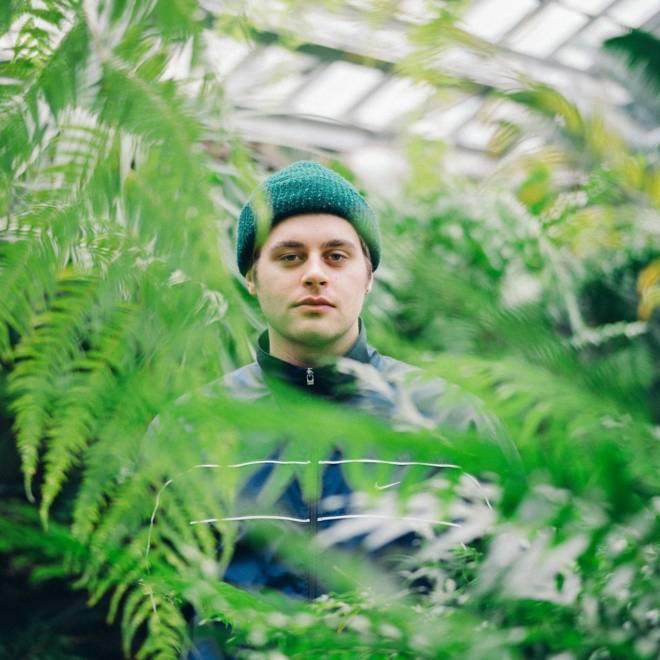 Kevin Krauter - Suddenly
---
"Tell me when it hurts / 'Cause I can't keep finding out," Kevin Krauter sings in new single "Suddenly." Krauter spends the song's duration dispelling emotion, discussing "crying and freaking out" with a disinterested '60s doubling vocal effect. There is a distinct juxtaposition between these lyrics and the production: a thick bassline, soft-rock drums, and disaffected vocals complete with "Sha-la-la-la-la's." The song is an auditory exhibition of Krauter's seeming inability to come to terms with his emotions, inability to process loss and devastation within, which manifests outwardly in the easy-going nature of the music. The song is creamy and mild-mannered; it would be easy to bob your head along without noting the sadness underneath. "Suddenly" is off Krauter's debut album Toss Up, out now.

—
Talullah Ruff
on June 20, 2018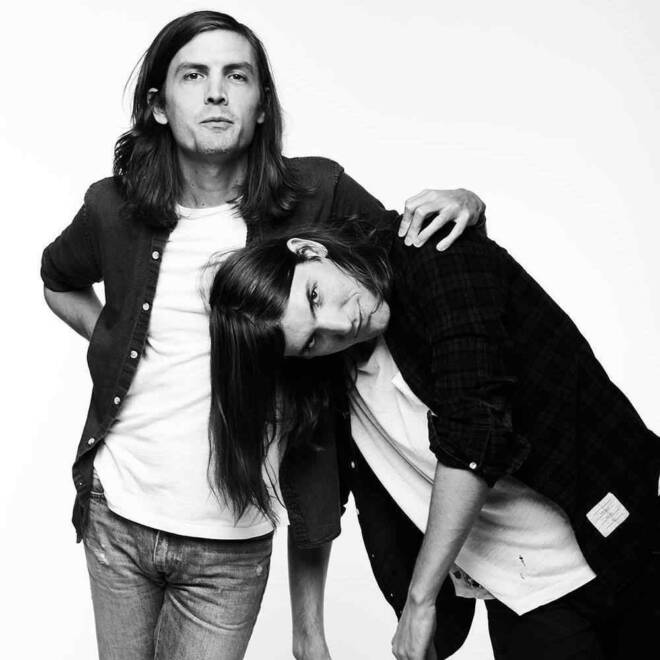 The Rassle - Roll On
---
The dream child of Austin, Texas born brothers Blair and Reed Van Nort, The Rassle is a buzzworthy New York based indie-rock project. "Roll On" is an instantly infectious summer anthem in the same vein as "Tongue Tied" by Grouplove in that you can easily picture this song playing during a pivotal moment in an indie teen romance movie. With a tight knit production quality the vaguely industrial guitar riffs match up perfectly, somehow, with the warm country twang of the vocals to create this track. We can easily envision this as a go-to song for dancing around the bonfire barefoot in the middle of summer and we are excited to see what is to come on the debut album which drops June 22.
—
Nick Arcos
on June 19, 2018