Buzzing Daily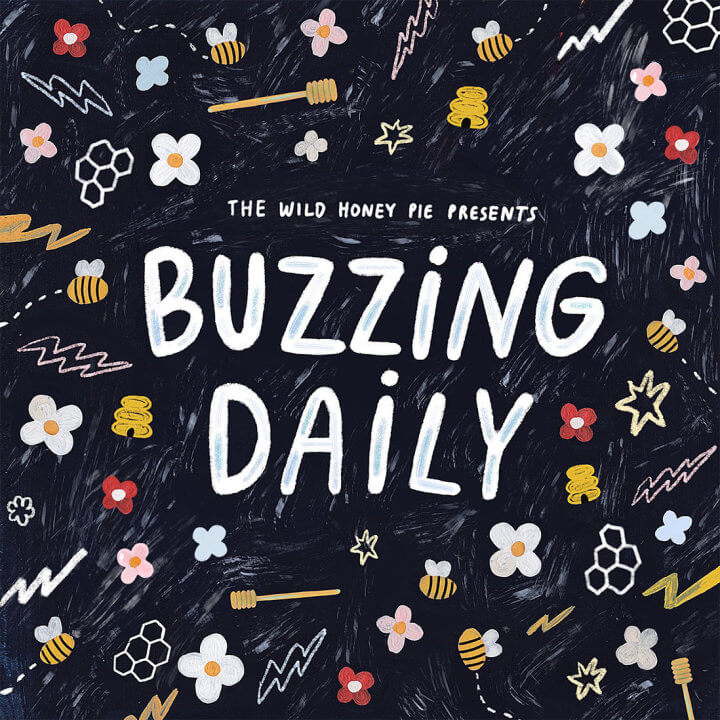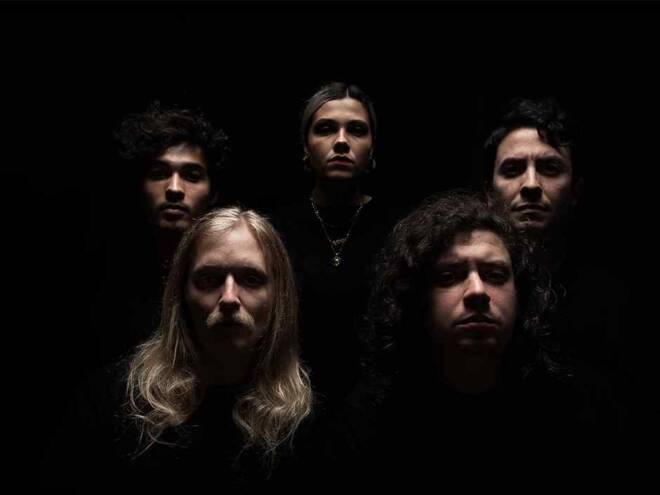 Spooky Cool - Old Hair Mine
---
Although Lucy Dacus believes Richmond band Spooky Cool should be renamed "Stupid Good," the band currently has the perfect name to describe their haunting indie pop vibe. The newest single "Old Hair Mine" off their upcoming debut EP "Every Thing Ever" is full of nostalgic lyrics and vocal harmonies mixed with the instrumentations dis-harmonization and a constantly changing rhythmic backdrop. The product is an entertaining, intricate piece that feels timeless and futuristic. At the end of the song, the vocalists question over and over again "is anything real?" Not sure about that, but we'll keep wondering as we listen to this song. 
—
Kathryn Brooks
on August 2, 2018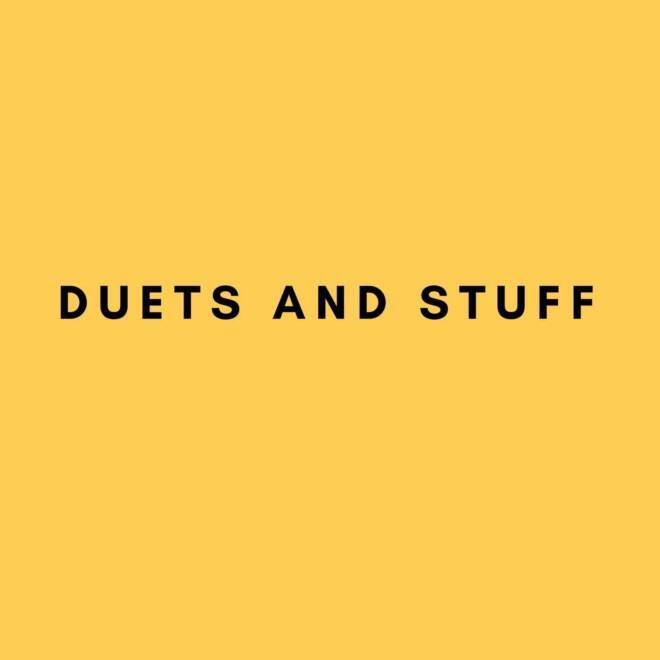 Duets and Stuff - Serve Somebody
---
Swedish-based Greta and Raimond come together for the creative endeavor DUETS AND STUFF, to make indie "music, art, video and so on" (as stated on their Facebook). Their debut single, "Serve Somebody" is sweet and pop-y without being overly saccharine. It's easy, breezy and light, giving just the right amount of brightness to get our senses tingling. If this song is any indication of what's to come, we'll definitely be keeping an eye out for this new Swedish duo.
—
Natasha Cucullo
on February 26, 2018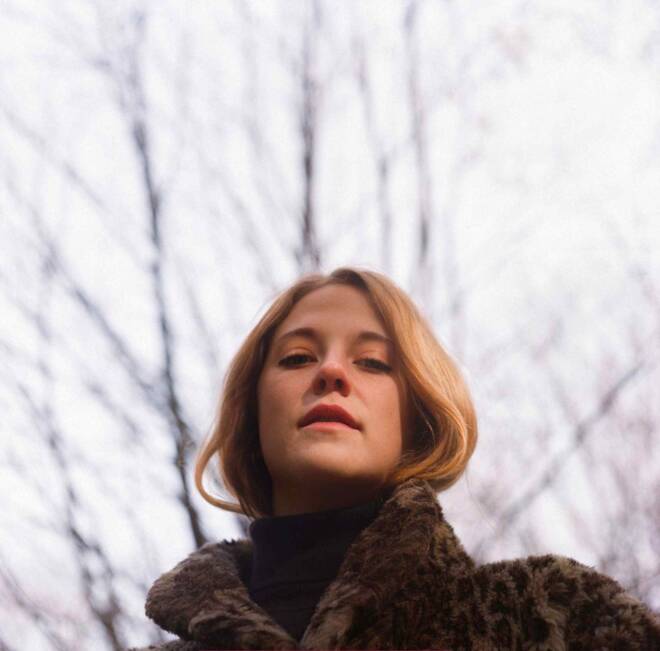 Helena Deland - Take It All
---
We're into Helena Deland. So when she released her most recent track, "Take it All", we took a listen without a moment's notice. Darker than her previous productions, Deland gets broody on "Take it All". Minimal, yet haunting beats draw out the mercurial and unforeseeable nature of love. Deland questions how much we give when we fall, and in turn, how much the other person takes. "It isn't easy / it isn't easy," she repeats, her voice descending unpredictably as she comes to these realizations. With such a wide range of talent in just two songs, we're itching to hear more.  
—
Natasha Cucullo
on February 26, 2018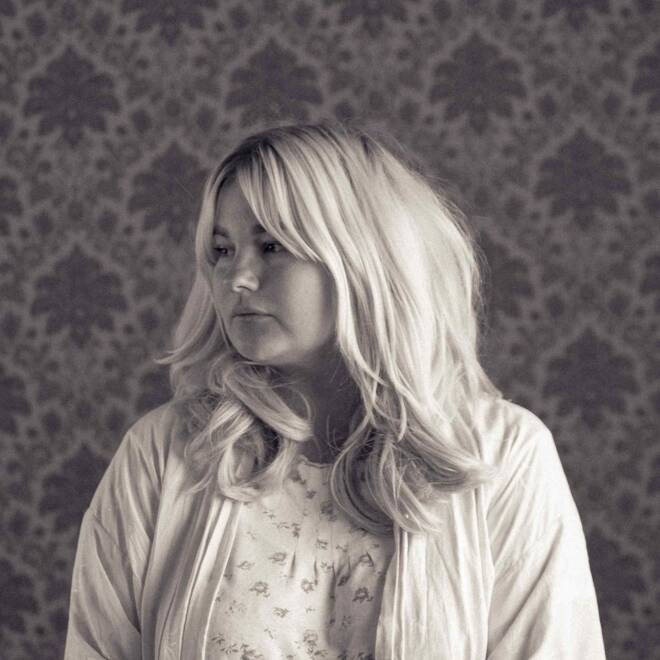 Sarah Klang - Mind
---
Swedish singer-songwriter Sarah Klang let out a chillingly beautiful single called "Mind" last month. With its slow-tempo and simplicity, the listener is able to enter the dark and lonely world that she creates within her soothingly sultry voice and her melancholy lyrics. "Mind" speaks to the difficulty of constantly having that special someone on your mind and how much harder that becomes when you're loving them from far away. The repetition of the words "He's on mind / He's on mind / All of the time / All of time," create the personal and introspective effect of feeling as if you hear the constant loop of the thoughts of him that play in Sarah's head. Take a listen and see how in the most effortless and humble way, "Mind" bears the make-up of a classic.
—
Dara Bankole
on February 22, 2018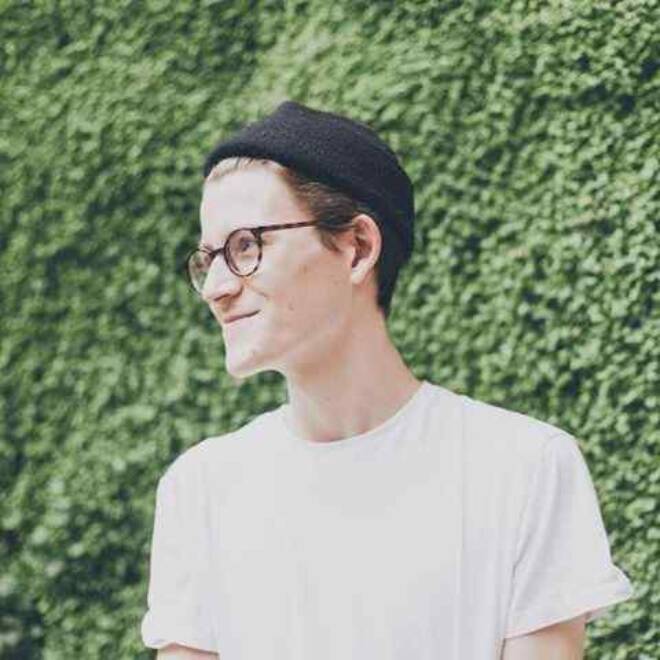 Henry Green - Shift
---
"Shift" by electronic artist and producer Henry Green is a sonic plunge into the unknown. With his breathy vocals always on top of a light ambient beat, Green pulls us in and out of the track, keeping us on edge one moment while throwing us over the cliff in the next. It is in this action of falling that he sings about throughout the track where the production truly shines; where the music captures us and holds us in a moment of stasis during the lapse of verse. His debut album Shift comes out March 30, and I expect we will be seeing much more of this Bristol-based artist in the months to come.
—
Nick Arcos
on February 21, 2018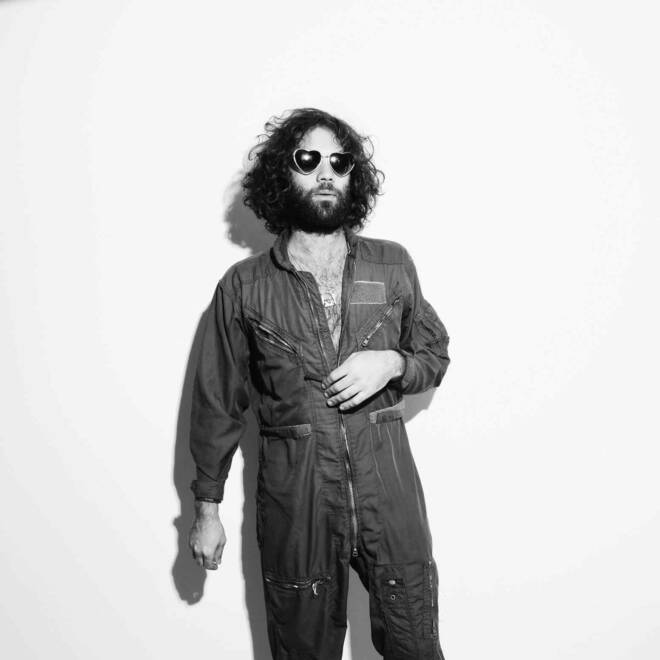 Benjamin Lazar Davis - A Love Song Seven Ways
---
A jack of all trades, Benjamin Lazar Davis is a multi-instrumentalist, singer-songwriter, arranger, composer and producer. In fewer words, Davis is a well-rounded musician. Widely known for being a member of the band Cuddle Magic and for his collaborative albums with other reputable artists, Davis is flying solo with the release of his debut (solo) album, NOTHING MATTERS, set to drop May 4th.
The first single off the album, "A Love Song Seven Ways," is an indie-pop reverie. A soliloquy of sorts, David paints falling in love as a refuge of hope in a tattered, less-than-ideal world. His voice is soothing and sweet, and makes us feel like all will be okay. 
—
Natasha Cucullo
on February 20, 2018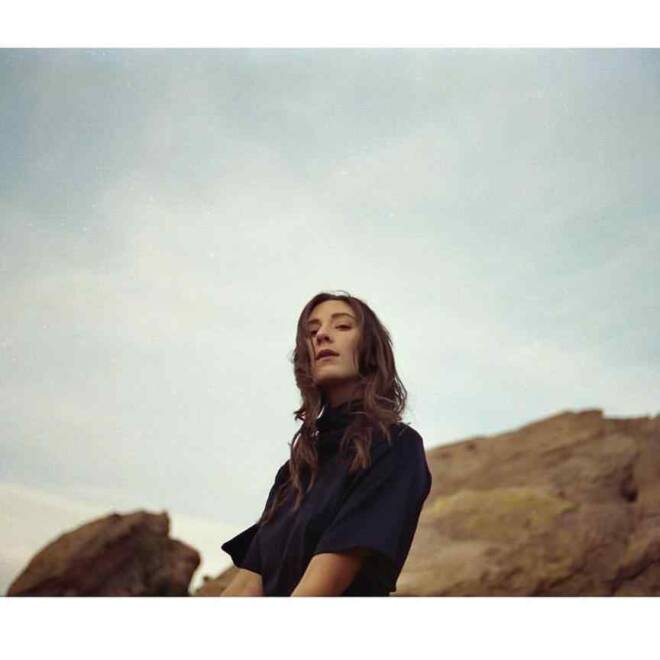 CLARA-NOVA - Echo
---
"Echo," the newest single from French-American dream-pop artist Sydney Wayser aka CLARA-NOVA is one of those songs containing the words that you didn't know you needed to hear. "Echo" speaks to the fact that when past ghosts come back, you must resolve to stay true to yourself and fight. Having her own share of struggles and changes such as moving across the country after experiencing the damage of Hurricane Sandy while also moving away from her roots as a singer-songwriter to a more electronic pop artist, we can believe Sydney knows what she's talking about when she says, "Don't forget who you are / Don't dissolve / Don't deny it." With trippy synths and Wayser's ebbing voice dynamically increasing with each beckon of bravery, "Echo" is the modern day anthem that isn't trying to be in your face, but rather in your head and maybe even your heart.
—
Dara Bankole
on February 14, 2018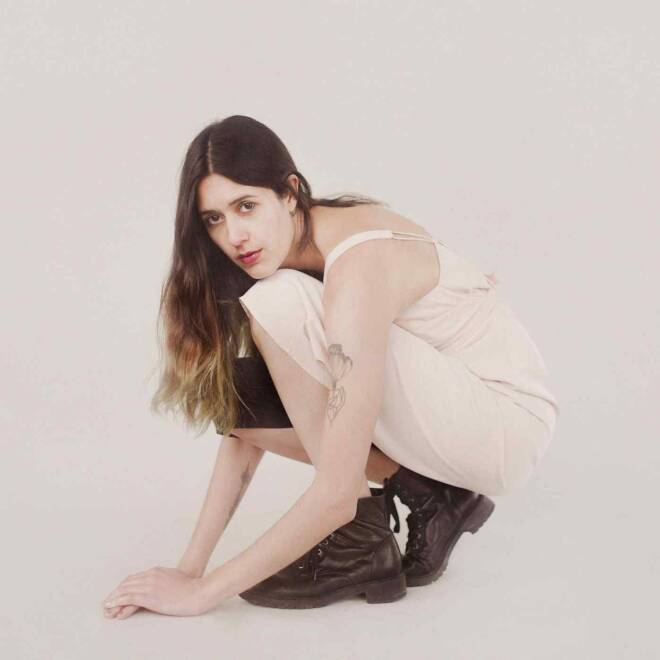 Half Waif - Keep It Out
---
Nandi Rose Plunkett, known for her rise in electro-pop as Half Waif, has been thinking deeply about the space within learning to love and being alone on her latest single, "Keep It Out". The first song on her impending release, Lavender, drips with the delicate recognition of the jostling tides of a relationship. Plunkett's vocal crescendos through a sea of synth waves, pulling in and out of a space that is pushed by the pulse of a rattling drum pad. She sings, "We seek to settle / We make a home / It's fun for a little / But soon it's old," detailing the decay that occurs inside a relationship and ultimately within ourselves. However, the song grows in such a way that resonates a glimmer of promise, almost as if the whole song is aware that the darkness of disrepair will end, and give way to new light.
—
Deanna DiLandro
on February 14, 2018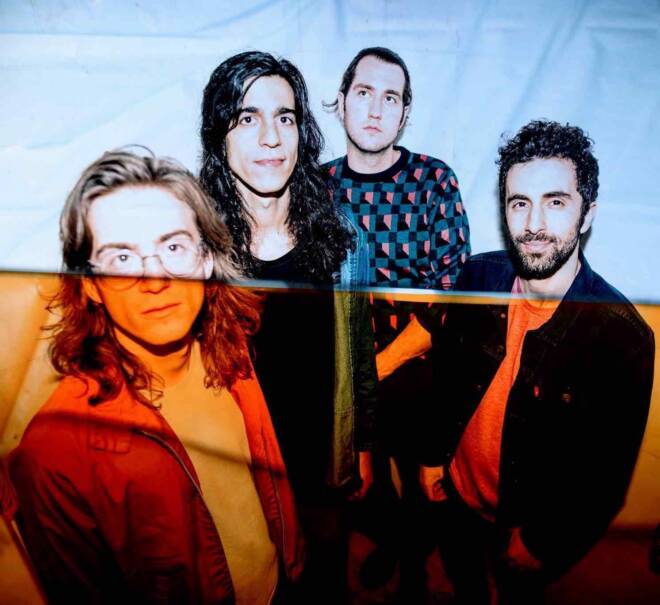 Sure Sure - Giants
---
As the snow builds up around much of the country and winter seems to be never-ending, "Giants" from Sure Sure's debut self-titled LP, brings us right into the perfect summer day. This infectious single starts off with an inviting guitar and drum riff that leads into this think piece on not taking your time for granted. Though Sure Sure has been around since 2014, this pure L.A. pop group didn't hit the indie consciousness until the last few years as they received praise from acts like Grizzly Bear and Rostam. The ensemble is currently on their first national tour supporting Hippo Campus and with an album full of indie-pop gems and fun dance tracks, this is one opener you won't want to miss.
—
Nick Arcos
on February 9, 2018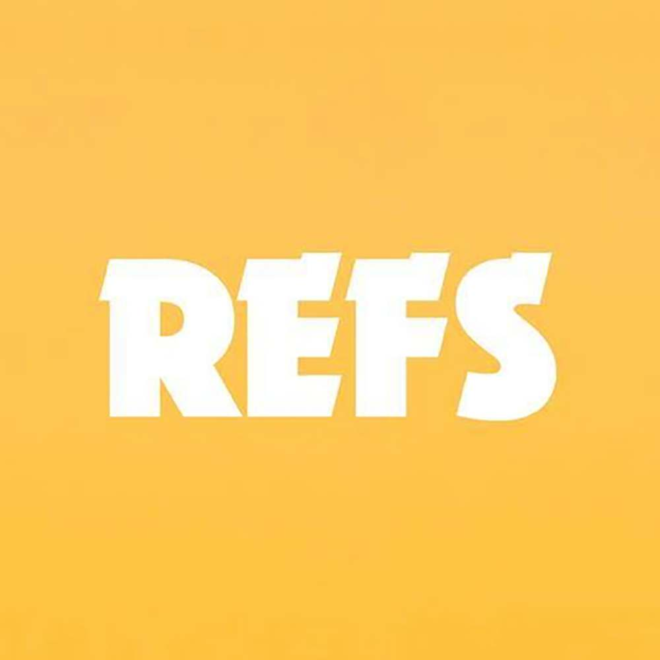 REFS - Bound To Lose
---
REFS is back at it again with another single, "Bound to Lose." We've come to expect a solo drop from Zachary Lipkins, but we're never sure when, where, or how it will drop; which, (again), makes these releases all the more anticipatory. With "Bound to Lose", REFS dives into the passiveness that's a consequence of our fast-paced, day-to-day lifestyles. The lyrics, "So I would rather feel numb / than think about what we've done / stuck in a broken rocket," capture the detachment present in many of our own interactions — not because we want to be like this, but because it's easier in the moment. And yet, this song still makes us want to get up off the couch and groove. REFS has an artful way of juxtaposing electric beats with down-to-earth lyrics, sneaking in some serious nuggets of knowledge and giving us more than we expected (in just over three minutes).  
—
Natasha Cucullo
on February 8, 2018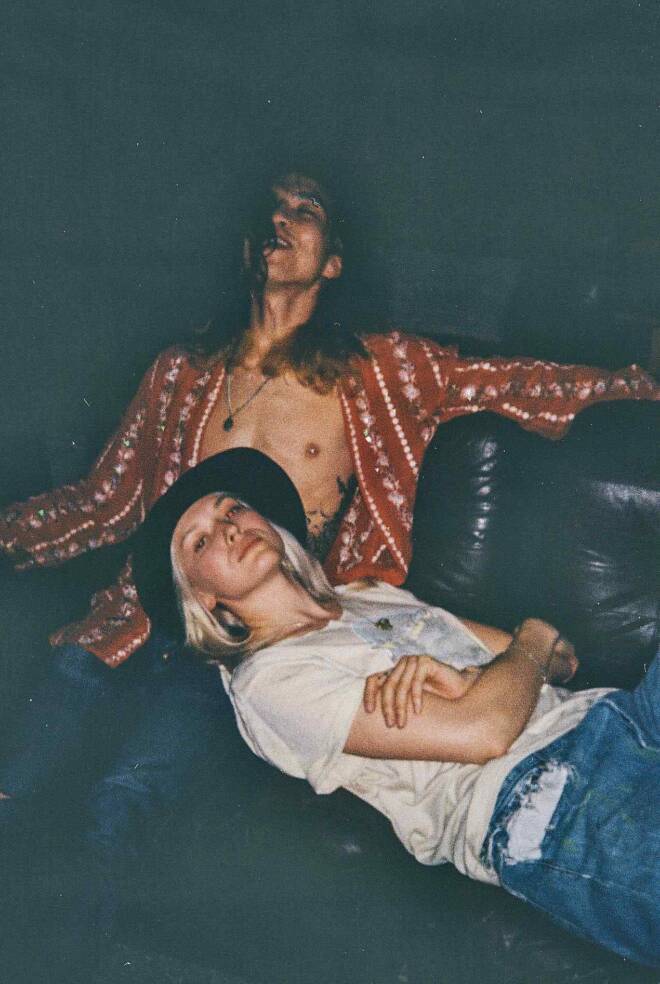 Girlyboi - Stevie Knicks
---
The playful and spirited relationship between LA-based duo, Carly Russ and Joseph Matick, presents itself through the energy of their psychedelic, folk rock gems. The chemistry is clear on their latest track, "Stevie Knicks," a tune that has the lackadaisical swing of two lovers holding hands. Transcending the artist-made tropes of writing music with your partner, the couple sings about how "business and pleasure rarely mix," but they'll do it together, like Fleetwood Mac.

Opening with breezy guitar strums and piano accompanied by light whistling, the listener is led into a catchy anthem for lovers making music together. Matick's raspy vocal works in tandem with Russ's gentle croon and comes together with the catchy chorus line, "Yeah let's do it, me and you / everything we're told not to / break the rules, top the charts / baby break my heart, and call it art." Stringing together their roots in music and fashion, the two paint a protean picture of the struggles young relationships face, ending the song with a soaring trumpet solo as a sonic symbol of how together they can overcome the hiccups of love.
—
Deanna DiLandro
on February 8, 2018