Buzzing Daily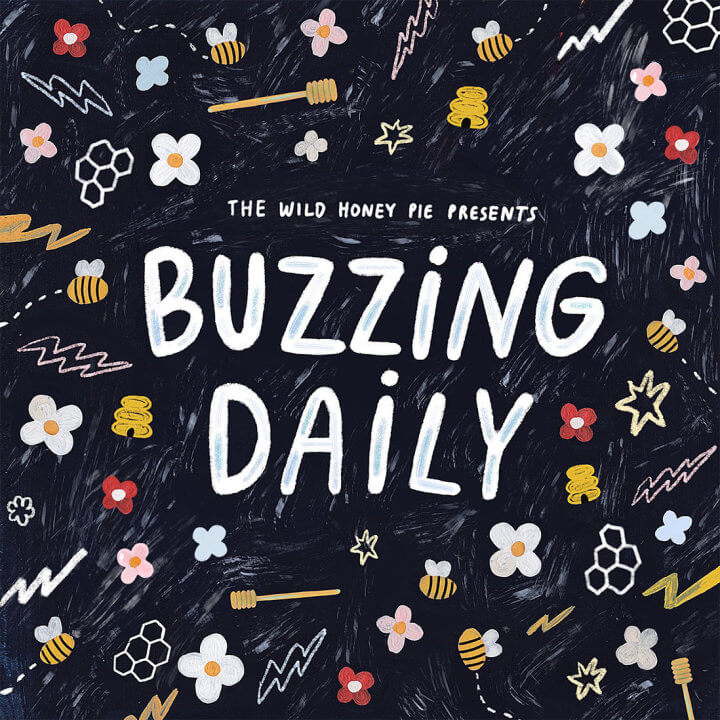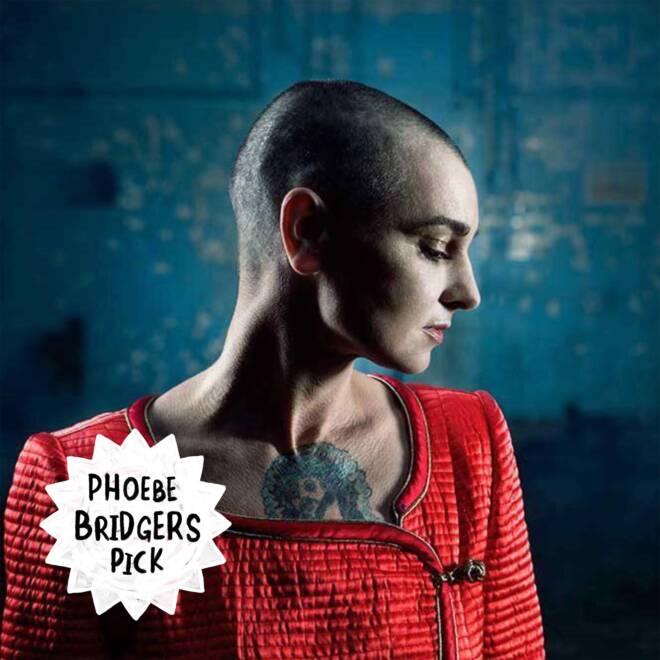 Sinead O'Connor - Black Boys on Mopeds
---
This was released in 1990, but with a couple small updates, it could've been written yesterday. I like that this song is not about the narrator at all, just about how fucked it is to bring someone into this world. — Phoebe Bridgers
One of our favorite lyrics from Phoebe Bridgers' new album, Punisher, is "I've been running around in circles, pretending to be myself," from the track "Chinese Satellite."
—
Karl Snyder
on June 30, 2020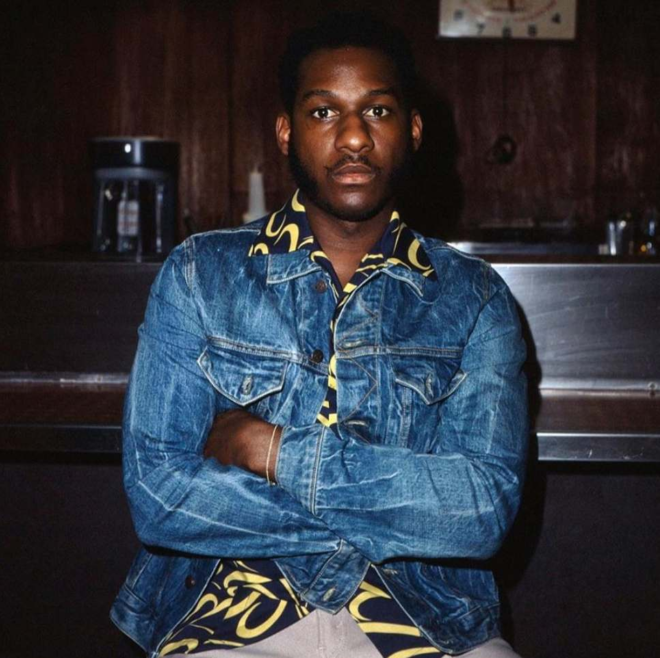 Leon Bridges feat. Terrace Martin - Sweeter
---
Soul singer, songwriter, and producer Leon Bridges grew up in Fort Worth, Texas–a place where he was conditioned to the unjust realities of racism. In his words:
"Growing up in Texas I have personally experienced racism, my friends have experienced racism. From adolescence, we are taught how to conduct ourselves when we encounter police to avoid the consequences of being racially profiled. I have been numb for too long, calloused when it came to the issues of police brutality. The death of George Floyd was the straw that broke the camel's back for me. It was the first time I wept for a man I never met. I am George Floyd, my brothers are George Floyd, and my sisters are George Floyd. I cannot and will not be silent any longer…"
Originally slated for an upcoming album, "Sweeter" was released ahead of schedule in collaboration with Terrace Martin. "This is meditation music," says Terrace, "it is not music for the ears but rather music for the heart."
"Sweeter" lands bittersweetly. Its lyrics present a longing for equity and freedom from fear, and combine with cradle-soothing vocals and empathic saxophone riffs that capture the strength and hope that's demonstrated by unrelenting perseverance. Reflecting on the physicality of these feelings and the suppression of one's voice, it prompted a few lines of my own:
Longing 
is a lozenge 
lodged center-sternum, 
pulling a honeyed tongue 
down a dry throat 
like a pendulum swinging 
away the days 
until it dissolves.
—
Talia Pinzari
on June 29, 2020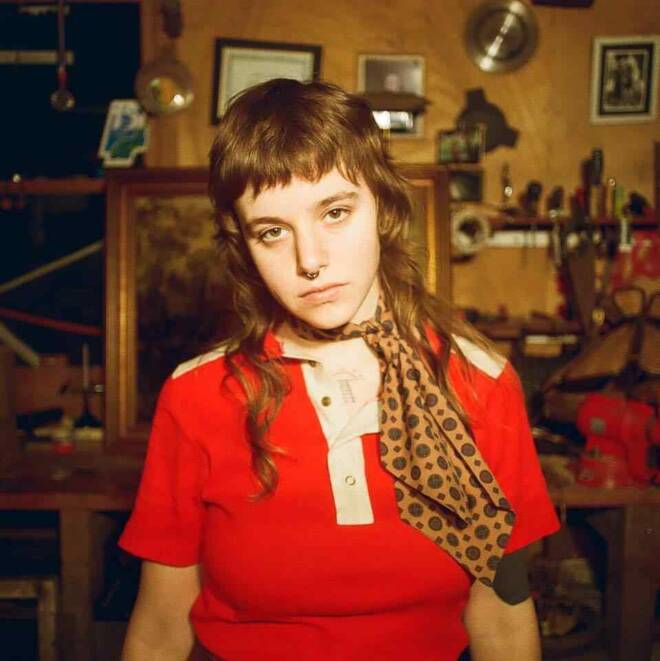 ​Cat Clyde - Toaster
---
Cat Clyde combines her honest and sharp lyrics with a memorable melody to deliver an anthem to days spent wandering or wallowing. "Toaster" comes from Clyde's new album Good Bones, which contains new tracks as well as reworked acoustic versions of songs from her previous two EPs. The choice to focus on simpler acoustic arrangements works beautifully on this track, allowing her clever writing and emotive vocal delivery to take center stage. Clyde expertly communicates the relatable and paradoxical balance of feeling both overstimulated and underwhelmed, too active and too static. The protagonist spends her day walking in the rain and double-checking the freezer for whiskey, yet laments that "there's no time to wash my clothes, but it don't matter 'cause they all smell like smoke". "Toaster" has the type of melody that sinks in right away and hangs around like a new companion; it's unique but somehow feels familiar. I think it unlikely that someone could hear this tune, and not find themselves humming it later in the day.
—
Emerson Obus
on June 29, 2020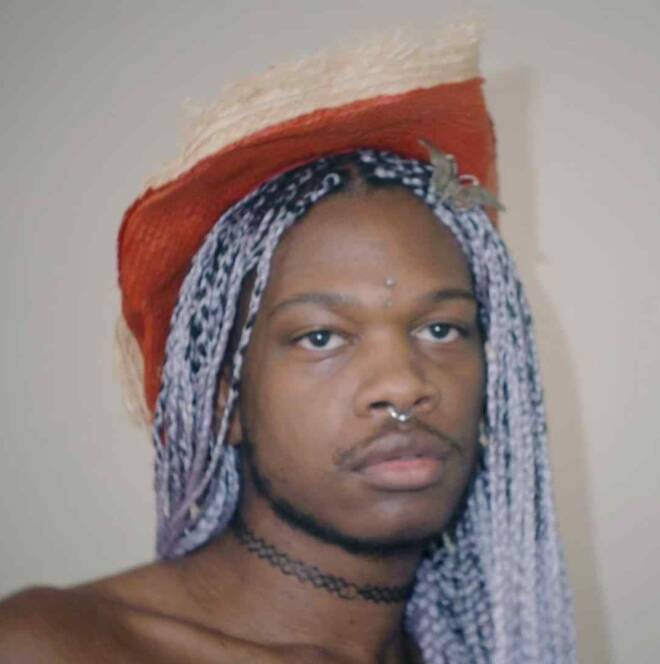 Shamir - On My Own
---
Like Madonna, Cher and all other single-named pop royalty, Shamir is fierce, even in the face of heartbreak. "On My Own," the latest single from the Philly-based musician, discusses his confidence through lost love. Through raunchy guitar riffs and melodious synths, Shamir speaks of the power he's generated from his own self-respect. "Don't bargain with my worth," he sings, "cause I don't mind to live all on my own / and I never did." The strength Shamir carries throughout the song, in tandem with the field march feel of the drums, has morphed its meaning into what many are calling an "introvert anthem." That description has caught on for good reason. Shamir's vocal provides an uplifting cadence that makes wonderful company for isolation and the forever journey of self-discovery. When the full-bodied bridge hits, he finds the apex of his message. He sings, "I feel it in my bones, inside myself is where I belong." Shamir doesn't care to feel like he belongs, because to himself, he always did.
—
Deanna DiLandro
on June 26, 2020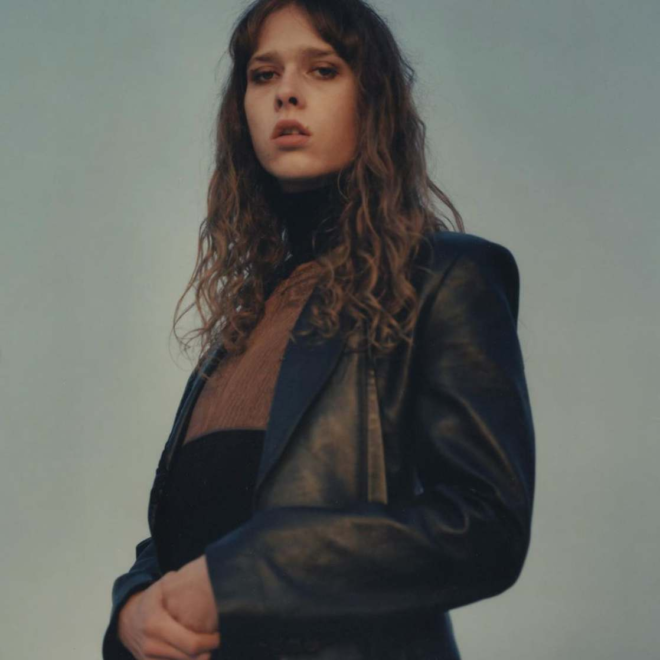 Lauren Auder - June 14th
---
"June 14th," the opening track on Lauren Auder's two caves in EP, pulls you back into the unfiltered urgency of youth. Maybe because their sound is built on such clear dramatic arc, as a whole the EP feels very multimedia—like it should accompany a modern dance routine or a time-lapse video of a painting coming to life. From churning strings and thumping bass to twinkling bells and crackling static, "June 14th" is especially dense with sonic layers, each of which Auder has seemingly chosen with the methodical precision of an electrical engineer. Each instrumental line teems with its own separate energetic will: some on the verge of exploding into controlled chaos, others projecting an innocent comfort. And though it feels like each layer wants something different, within the container of the song they feel inextricably connected: like hundreds of lives moving together on a subway train, each can't help but be pulled and jostled by its co-passengers towards something common. Meanwhile, the train's conductor is Auder's cinematically versatile voice, which floats coyly over romantic bridges ("Darling, every morning with you…") but not before bellowing through dark tunnels of self-doubt ("I've been defensive since I left the womb" is a lyric I can't stop coming back to this year). 
In an interview with Vogue, Auder revealed that the song is about "a first sexual relationship between two characters." What they didn't say is that the story is told so well that suddenly you are there, in it, young again, remembering that every feeling is an emergency, understanding that the way to freedom and togetherness, will always have to be rebellion.
—
Karl Snyder
on June 26, 2020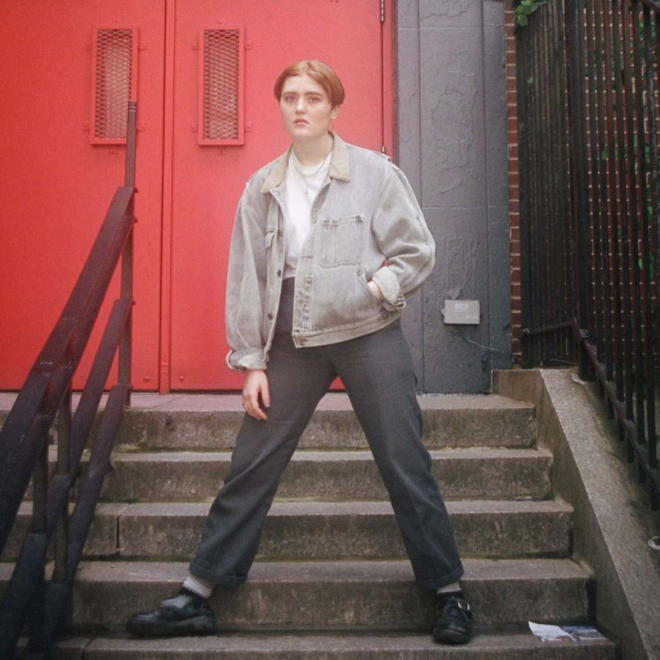 Grace Ludmila - Hollow
---
If you've ever had the pleasure of seeing Grace Ludmila perform live, then you know that she is a force to be reckoned with onstage—full of motion and emotion, and musically creating something unique and authentic that comes straight from the heart. Having described performance as "the ultimate catharsis," Ludmila puts her whole self into her music, raw and real from start to finish. This is especially true of her latest single release, "Hollow," which is heavy on guitar and packed with gut-wrenching lyrics. Ludmila is an expert in metaphor, and she sings a series of them as a means of expressing the dissonance between expectation and reality. She is "not a dream," but "sleep paralysis;" she is "not soft, not smooth like porcelain" but "a fleshy mass of skin that you pick off when you can't stand to see it again." The rhythm and structure of the song reflect this dissonance as Ludmila makes her own rules, often adding onto these metaphors beyond where the ear expects them to end. "Hollow" is a proud admission of imperfection, a refusal to live life according to others' ideals, and, ultimately, an expression of self-love and self-respect.
Ludmila's influences range from the singer-songwriter scene in Austin, TX, where she began her music career and released an EP at age 12, to the punk artists she discovered later and her time in New York, where she is currently based. She also does a "Say My Name" cover that will make your jaw drop. Ludmila is currently working on her debut full-length album.
—
Maya Bouvier-Lyons
on June 26, 2020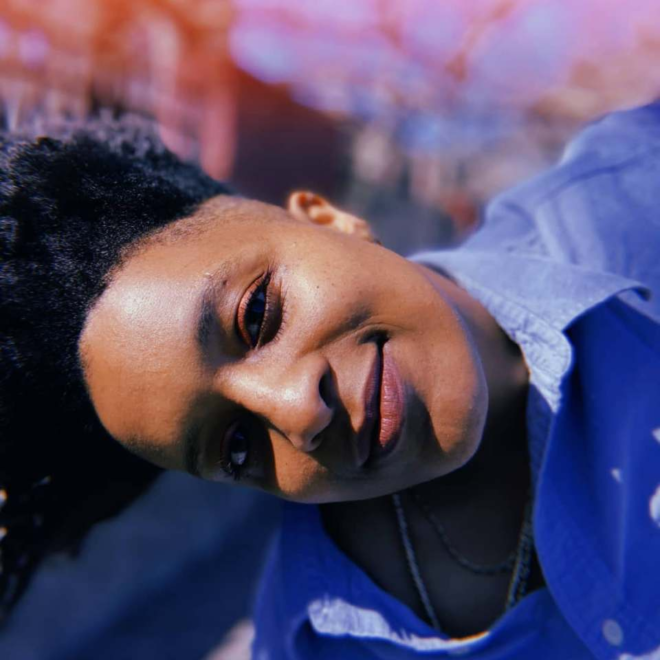 Denitia - Forever
---
This single release from New York-based multi-talented indie-pop artist Denitia begins with a beat that builds as if it were underwater, swelling to the surface before engulfing us in its rhythmic and full-bodied sound. A singer, songwriter, producer, and multi-instrumentalist, Denitia single-handedly uses a blend of electropop, psychedelic, and R&B elements along with her disarming and reverberating vocals to create a dreamlike soundscape on "Forever." An 808 drumbeat pulses throughout the song, perhaps in homage to the human heart, as other sounds loop in and out around it. The instrumental ebb-and-flow evokes images of waves and currents as Denitia sings, "I am a river / You are the ocean / We go together / We could just flow in." Referencing "flowers under the sun" and "the moon and the tide," the lyrics are filled with earthly imagery, highlighting the ways in which we are all connected, to each other and to nature, and the paradoxical illusion of any concept of "Forever." Accompanying the song's release on Bandcamp is a blurb from the artist that reads: "Our existence among each another can seem so complicated in our modern lives, but then you realize we are so inextricably connected to each other and the natural world. We are both infinite and impermanent at the same time."
—
Maya Bouvier-Lyons
on June 26, 2020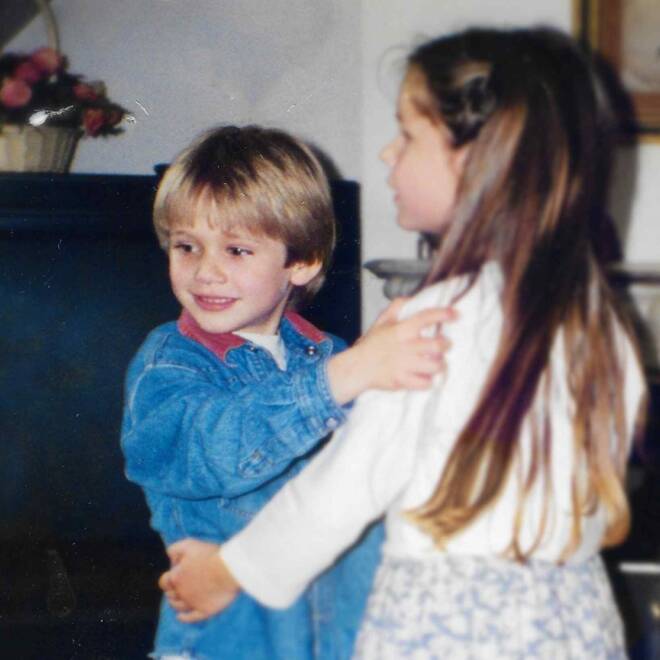 Godford - Better Place
---
Teetering between genres and occupying a space somewhere in between fantasy and reality, Godford's "Better Place" blooms with intermediacy. This multifaceted track alludes to both 80s dance music and modern electronica with its heavy basslines, exaggerated melodies, and vocal repetition. While some may mistake the limited lyrics of "Better Place" as a creative flaw, the exact opposite is true; this highly conceptual track employs sonic replication in order to create a distinct atmosphere that is mystifying and ephemeral. The refrain: "I saw you alone / I'll make a better place for you" echoes like a mantra and, as the song progresses, it becomes beautifully unclear whether the speaker is promising to make a situation better for themself or for someone else.
—
Lilly Rothman
on June 26, 2020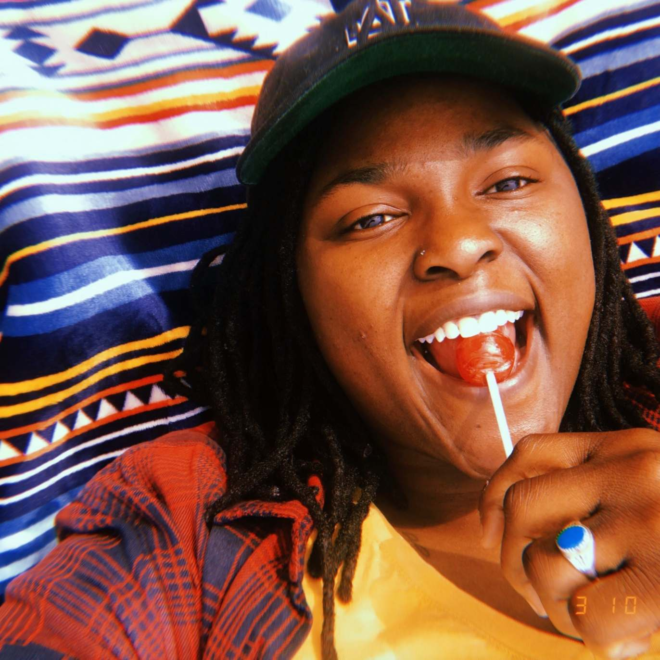 Joy Oladokun - Who Do I Turn To?
---
In "Who Do I Turn To?," Joy Oladokun takes deep-rooted pain and pushes it to the surface, creating a poignant tune with only her voice alongside a piano. However, it's not a simple song at all—hearing her meditate on repeated, unanswered questions is like hearing an echo in an empty home, only finding security in the fact that you are present, yet completely alone. 
"I'm tired of turning on the news / And wondering why it happened again," she sings, expressing her exhaustion. In a society where systemic racism is only now becoming prevalent for the comfortable majority, Oladokun asks her listeners: "Tell me who's gonna make it right / When the good ones are to blame." Her words are not masked by any intense instrumentation, but rather come fully exposed: "If I can't turn to God / And I can't turn to you / Who do I turn to?" A portion of her publishing royalties will be going to Launchpad Nashville, a shelter that LGBTQ youth can turn to in times of need.
—
Elizabeth Shaffer
on June 25, 2020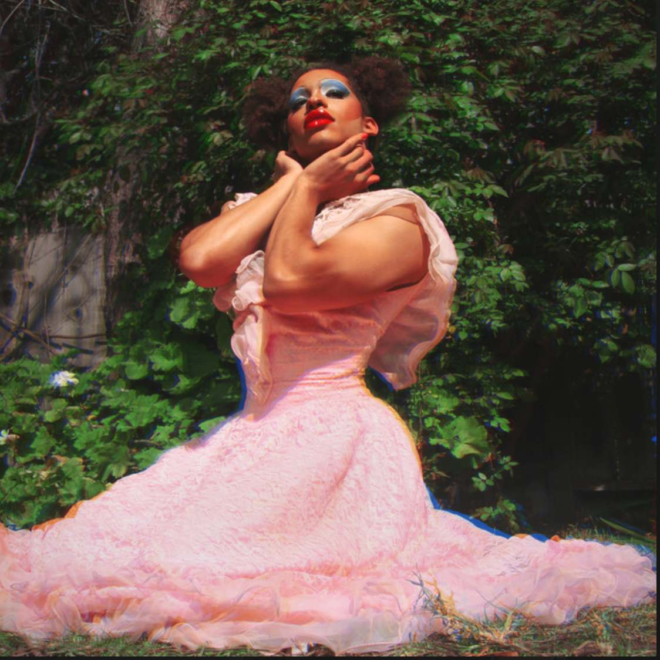 Freddie - Weak
---
Just as a poured pail of cold water shocks the body, pale and wintry daylight wakes Genevieve from what is hardly a good night's sleep. Every breath she takes in the morning is slow and light. The song "Weak" by Freddie starts to materialize and piece itself together within the fractal a.m. mood. It's a warm dark here, something Genevieve daydreams about. Awake, she doesn't immediately jump into her life. She's content on her back, counting the number of cycles the ceiling fan completes, eyeing the birds chirping outside her window.
I don't see her again until I'm expected to have children. Dragged to a wedding by my brother, knowing, perhaps secretly hoping I may see her. The off-chance I run into her grasps my conscience, causing me to lose sleep. It couldn't have happened any smoother. I'm at the open bar, attempting to drown the night in warm liquor, and my eyes fall on hers, heart pounding like a fucking EDM rave.
Of course, she walks over, and you guessed it. She's doing excellent. She never used to say that word. I look at her thoroughly now, trying to find something. She's changed her hair up, she talks just a little faster, her nail polish glitters, and she's seen this airy, light persona through and stuck with it. She must feel like she's floating, I think. But, to me, she's still the same. I know it when we lock eyes from across the room, at different tables. I know it when I spot a single, silent tear roll down her cheek as she claps. I know it when she pulls me to her when the lights are off, catches me at the door, tells me how the song "Weak" by Freddie makes so much sense it hurts, asks what I'm doing tomorrow, forecasts the gloriously warm and sunny weather, dreams of a day spent outdoors sauntering down city sidewalks, scratches the itch I hold inside of my palm that is hardly different from the love I hold inside of my heart.
—
Mustafa Abubaker
on June 25, 2020