Buzzing Daily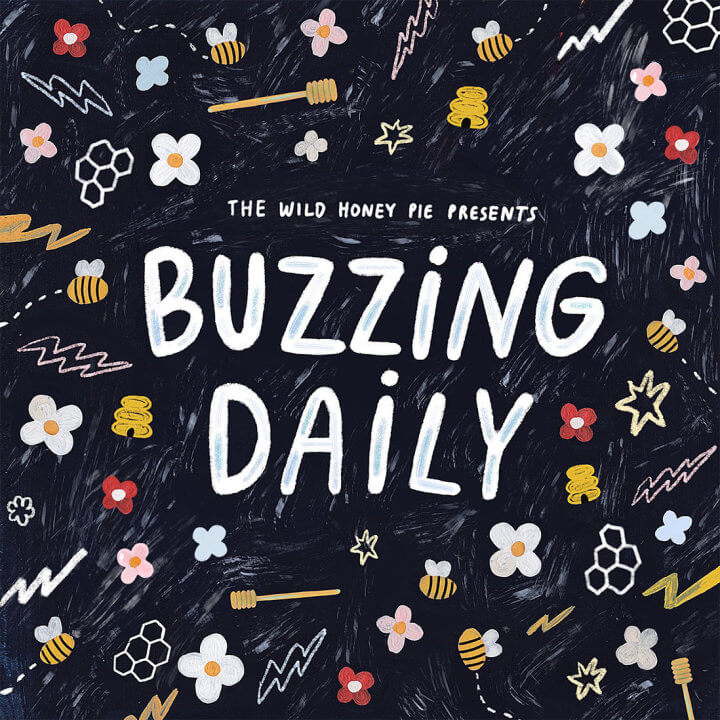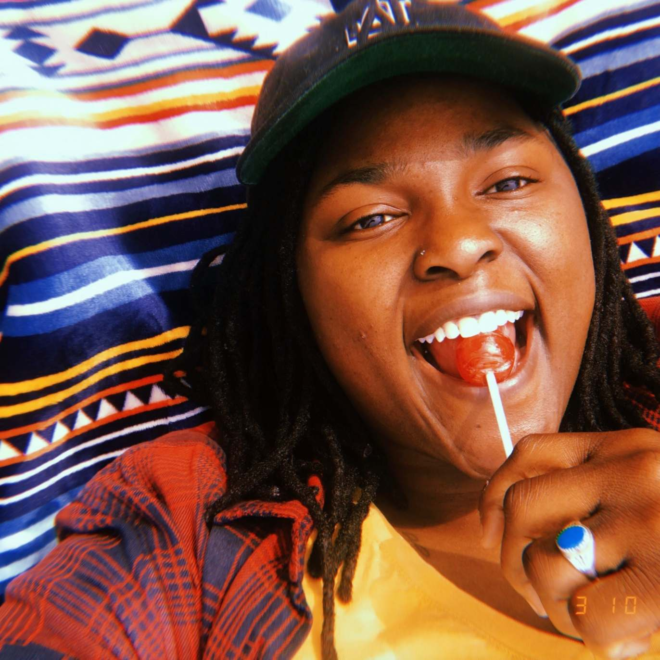 Joy Oladokun - Who Do I Turn To?
---
In "Who Do I Turn To?," Joy Oladokun takes deep-rooted pain and pushes it to the surface, creating a poignant tune with only her voice alongside a piano. However, it's not a simple song at all—hearing her meditate on repeated, unanswered questions is like hearing an echo in an empty home, only finding security in the fact that you are present, yet completely alone. 
"I'm tired of turning on the news / And wondering why it happened again," she sings, expressing her exhaustion. In a society where systemic racism is only now becoming prevalent for the comfortable majority, Oladokun asks her listeners: "Tell me who's gonna make it right / When the good ones are to blame." Her words are not masked by any intense instrumentation, but rather come fully exposed: "If I can't turn to God / And I can't turn to you / Who do I turn to?" A portion of her publishing royalties will be going to Launchpad Nashville, a shelter that LGBTQ youth can turn to in times of need.
—
Elizabeth Shaffer
on June 25, 2020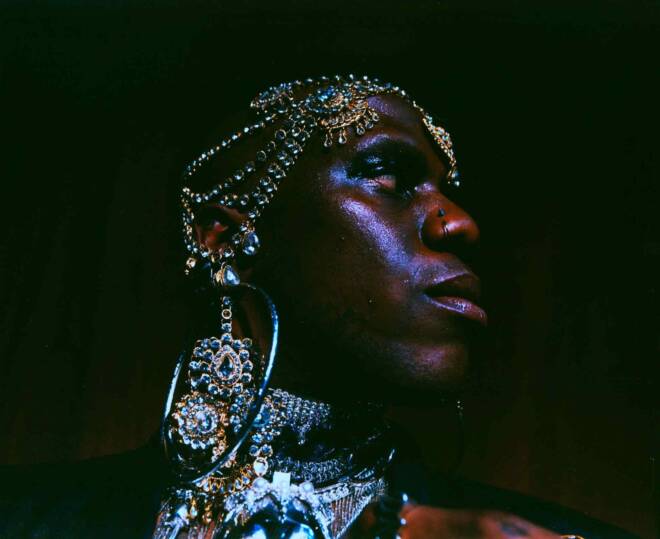 Yves Tumor – Gospel for a New Century
---
The staggering genius of Sean Bowie emerges immediately upon pressing play on their fourth album as Yves Tumor, which opens with "Gospel for a New Century." Tumor's own brand of brilliance survives in their own mystique, which shapeshifts in kaleidoscopic, sonic morsels that fleetingly reveal themselves through flashing emotional windows—into which Tumor allows us to momentarily gaze. "Gospel for a New Century" unfolds with a vintage horn sample that sounds freshly plucked from a James Brown or Edwin Starr song, soon supplemented by a full chorus of brasswinds fit for a 1970s spy-noir film score. By the time the bassline and Tumor's vocals kick in, we'd be tempted to enlist the song as a masterwork in psychedelic, anthemic rock—but this is where we'd be wrong. Often the best art shocks and shakes us in unquantifiable ways, without grasping at labels or ticking genre boxes, and this is exactly how Tumor's opus pierces our senses. In neon orchestral flares we can discern a host of influences from Prince and Lenny Kravitz to MGMT; yet, this recognition leaves us as rapidly as it arrived. Tumor's "Gospel" is a roaring rhapsody of experimental funk-rock distortion, layered so finely we could spend ages dissecting it—but by the time we do, Tumor will have already entered another unexplored aural landscape.
—
Heddy Edwards
on June 24, 2020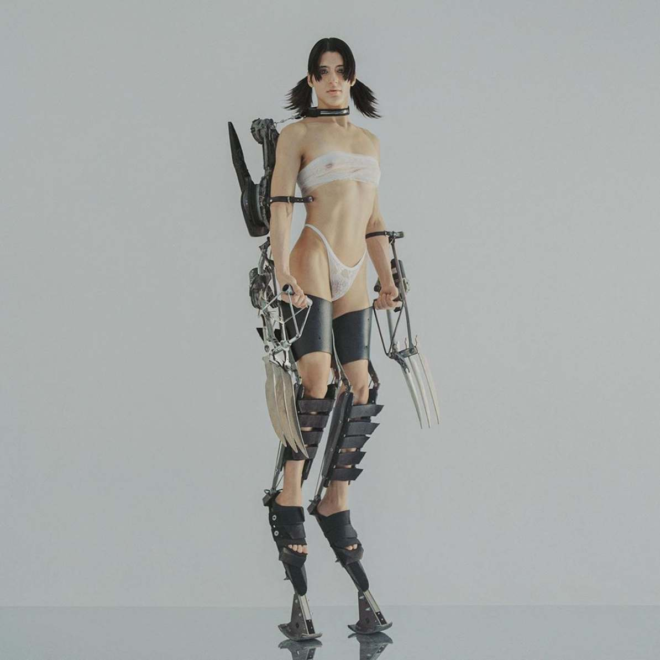 Arca - Time
---
The quiet inside of me could never match the stillness 
outside, even on nights like tonight, when the world
stops and offers me a chance to unwind.
Of all the things I carried home
and secrets left behind,
there lives one in the neon chrome
waiting for her right time.
Alone with you, the truth comes soon,
exposed in afterglow.
I'll save it for the perfect moon —
when it's my time, I'll know.
—
Amy Lima
on June 24, 2020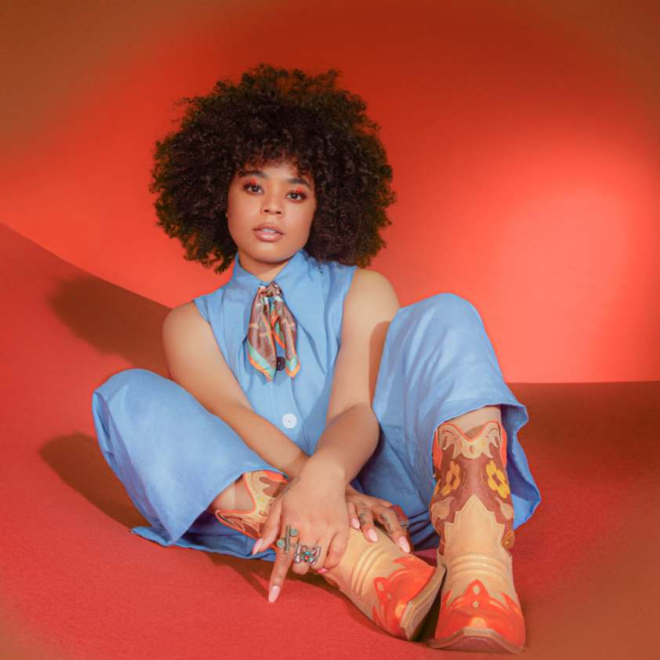 Tayla Parx – Dance Alone
---
A bassline groove sets the scene for Tayla Parx's high-pitched glossy vocals to steal the show in this sparkly, nostalgic number as she sings of not wanting to "Dance Alone." We've all been there—the night is nearing its inevitable end, but we're not quite ready to go home. We want to keep on dancing (just not alone), and we'll do anything to keep the party going "until the lights come on." Whether you hear this as a metaphor for clinging to a doomed relationship, or a literal ode to and reluctance to leave the dancefloor, this single by Tayla Parx, in all its glitter and glory, will definitely keep you dancing for at least one more song. 
Even if you have yet to listen to her debut full-length album We Need To Talk (2019), you've heard elements of her sound and style on some of the most popular songs of the last few years. From Ariana Grande's "thank u, next" and "7 rings," to Khalid and Normani's "Love Lies," to Panic! At The Disco's"High Hopes," to Troye Sivan's latest release, "Take Yourself Home," Parx has infiltrated the charts with her poignant melodic and lyrical contributions. These songs all share a polished pop sound, and it is clear in the genre-bending and infectious track "Dance Alone" that Parx sets the same high standards for her own work as a solo artist.
—
Maya Bouvier-Lyons
on June 24, 2020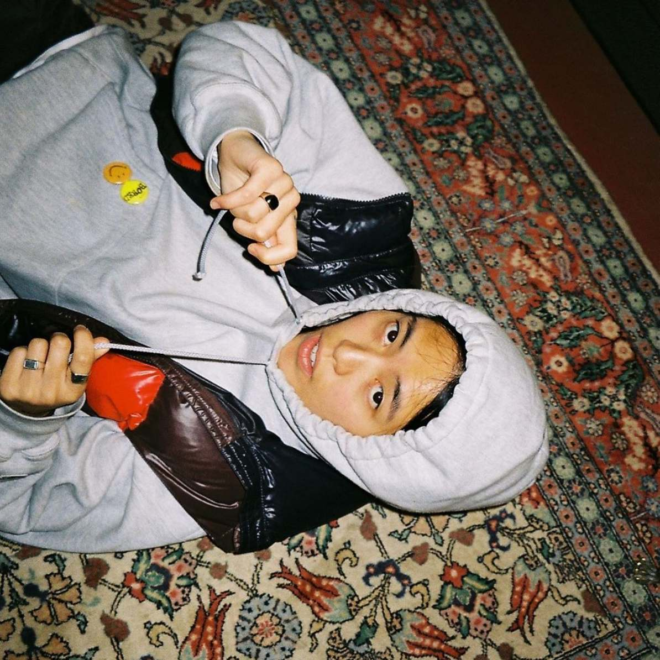 Deb Never and Kenny Beats - Stone Cold
---
Backed by a groovy, amble bassline, Deb Never and Kenny Beats craft an intriguing ode to WWE fighter Stone Cold Steve Austin with "Stone Cold." Simultaneously paying homage while breaking down the concept of toxic masculinity, Deb Never sings lyrics like "Slamming bodies left and right / Just to prove a point / That he's the strongest man alive / But a lonely boy, yeah" in a cool, detached, and nonchalant manner. Though the man she's comparing to Steve Austin wants to be perceived as being tough and unbreakable, it's obvious that she sees right through his delicately crafted facade. He is emotionally distant and unreachable as she repeats "Can you pick up? / Can you hear me? / Can you make up your mind?" Though his tough-guy persona obviously bothers her, you can't help but believe that she has it all under control. Her charisma is contagious and undeniable on this nostalgic, slow burner of a track. Listen to "Stone Cold" wherever you stream.
—
Paige Shannon
on June 24, 2020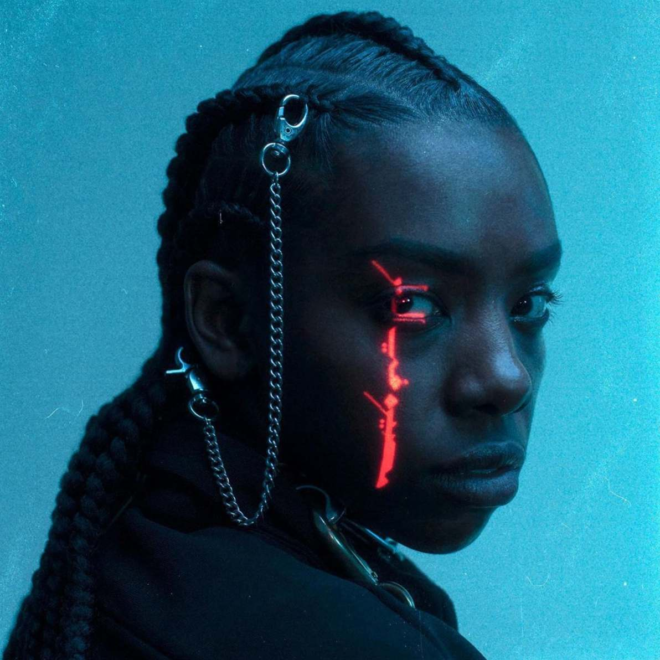 ​Dua Saleh - umbrellar
---
Dua Saleh's "umbrellar" only gives us a few seconds before the storm sweeps us away. Once the first verse pours in, the energy of the arpeggiating synth is frantic, making our whole body vibrate with anticipation. And soon it's here—when the beat comes in, the song morphs into a hurricane with a full force gale. That's the point, in a way, that dizzying, hectic, heart-pounding feeling that is hard-core attraction. "Last pint from that last night / I don't know if that was real," their vocals call out echoey over a pounding beat and a world of synths. It's a party, and we're melting into the intoxication. Suddenly the spell breaks, a moment of quiet, twisted vocals give us long enough to gasp for breath before diving headfirst back into the fantasy. "I swear I'm superstitious / 'Bout her sex appeal," says Saleh even as they lose themselves again in the delirium.
—
Mikhal Weiner
on June 23, 2020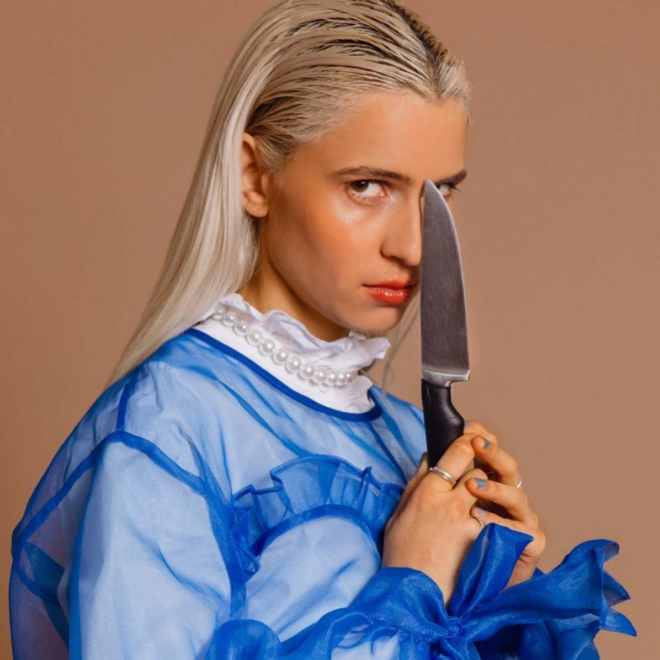 Banoffee - One Night Stand
---
"One Night Stand" is a pop-anthem expression of how guilty pleasures become creature comfort. The track is off of Australian-born artist and producer Banoffee's debut album Look at Us Now Dad, which features the likes of Empress Of and cupcakKe alongside production credits from Yves Rothman and SOPHIE. Rooted in the brutally honest confession of her unhealthy behavior, the chorus sings as an outright admission, "You should have been a one night stand / but now you're a habit." I've often found myself in this same addictive cycle and reflect on the feeling in my poem below: 
Tidal Pools
past lovers 
empty
tic-tac bottles — 
stranger's hands
unwashed
Goodwill sweaters —
filth that feels
good.
—
Beck
on June 23, 2020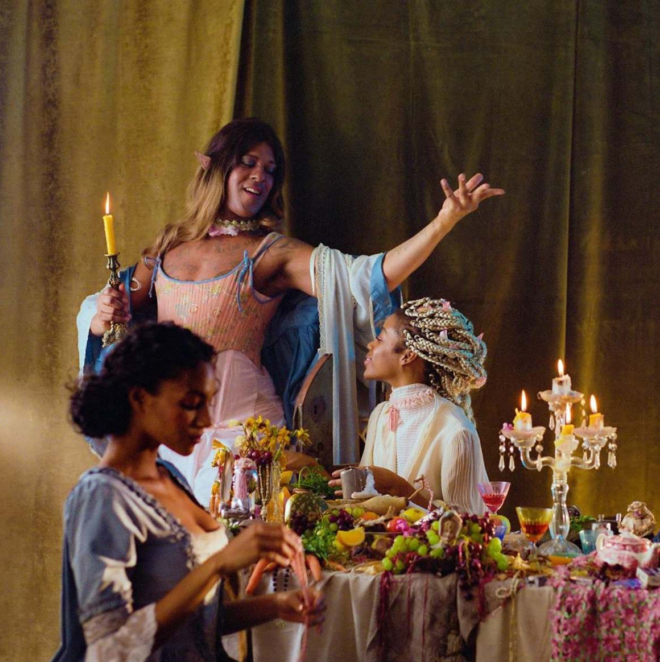 Mykki Blanco feat. Devendra Banhart and Falty DL - You Will Find It
---
Mykki Blanco taps Devendra Banhart to craft a sonic meditation to soothe our minds with "You Will Find It." FaltyDL's avant-pop production seamlessly meshes the best of Blanco's flow with Banhart's psychedelic folk sensibility. Originally intended to be an interlude, after hearing Banhart's contributions from soft vocals to hand chimes, Blanco and FaltyDL felt it necessary to flesh out a full track. Said Blanco, "[Banhart] is now in the blood of the song, he's a part of the composition." They rap of lighting sage and Palo Santo, perhaps not unfamiliar scents in our own homes over the past few months, reminding me of the Palo Santo my roommate mailed to me in a COVID care package. Blanco insists on self-care as an act of quiet defiance in Lady Gaga and mink lashes. "Alice Coltrane and some ganja" sets a scene for a tranquil moment in our otherwise anxiety-ridden days, finding effortless joy: "Yeah, that's all I need." Seeking to explore and demystify spirituality, about the track, Blanco declared simply, "I should be able to smoke a joint with God and just chill a bit." Though no title or release date has been announced yet, "You Will Find It" is set to be on their upcoming second record, likely alongside Soundcloud single "PATRIARCHY AINT THE END OF ME."
—
Ysabella Monton
on June 23, 2020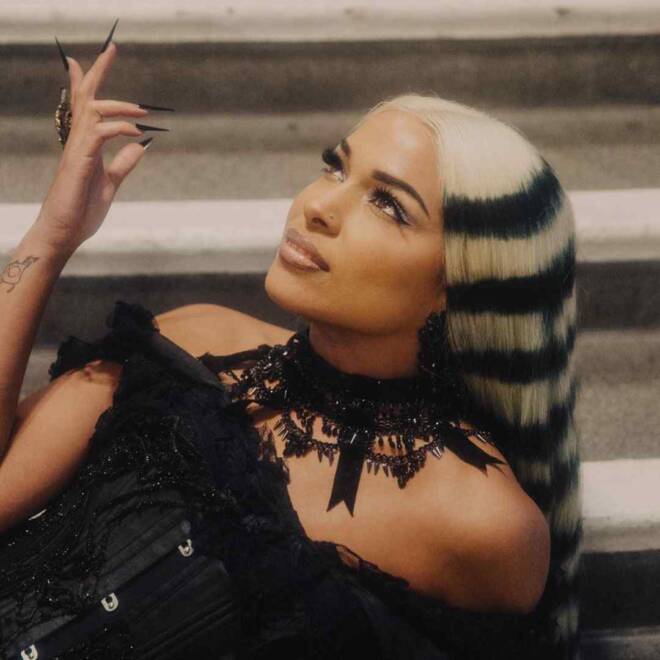 PRINCESS NOKIA - SOUL FOOD Y ADOBO
---
In the quest for cultural empathy, one of the most essential immersions into learning is, plainly, food. But, this song is much more than just a listing of various foods, it is an invitation into the heart of Puerto-Rican American culture. Leading us in with playful keys, Princess Nokia's "Soul Food Y Adobo" is a celebration of her Puerto Rican heritage. Starting out with a punchy first verse: "You need to season your chicken, we ain't like them folks in here", Princess Nokia assures us that we are being invited into the arms of a flourishing culture with deep interconnected roots in spirituality, food, and lifestyle. "Soul Food Y Adobo" is a song that will leave you craving the warmth and comfort of home, and food that could never be bland.
—
Laney Esper
on June 23, 2020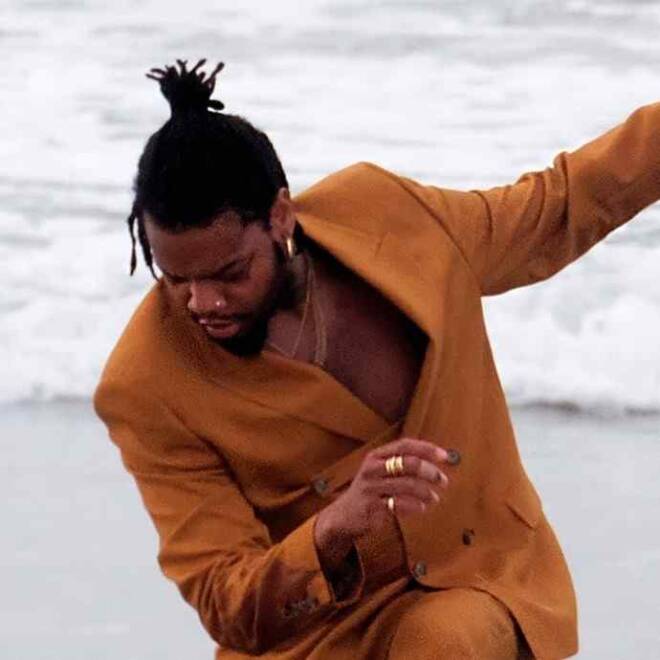 serpentwithfeet - This Hill
---
"This Hill" is a miniature masterpiece off of Apparition, a new EP by serpentwithfeet— Baltimore-born Josiah Wise. This song is like a Fabergé egg—covered in intricate details, a glow emanating from within, a multitude of secrets held within its simple shape. The foundation is a prepared piano and a humming chorus so delicate and precise. A touch of bass, a few notes plucked lightly on a harp. And Wise's stunning falsetto vocals singing about his heavy steps up the hill to a place of serenity. "Some days I wanna run," he sings. Then the chorus comes in, a layering of Wise's own voice that sounds like heavenly angels in a church choir led by J.S. Bach. "What is the matter? Don't get no sadder. I'm better now," the many voices sing, in a Baroque-inspired vocal arrangement. "This Hill" draws on influences clearly grounded within the traditional Western canon but still sounds current and so very resonant. After all, aren't we all climbing our own hills, day after day, searching for that lightness in our feet that will allow us to just run?
—
Mikhal Weiner
on June 22, 2020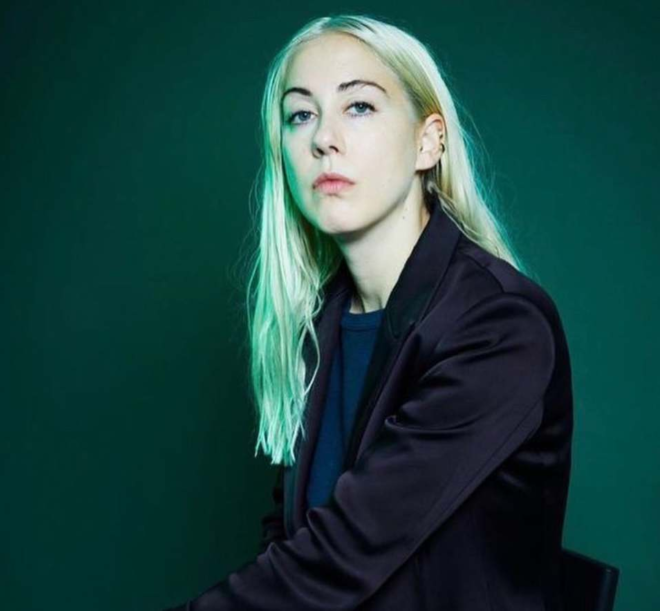 TORRES - Too Big for the Glory Hole
---
"Too Big for the Glory Hole" is said to be partially inspired by Florine Stettheimer's painting The Cathedrals of Wall Street, a nod to New York City's secular shrines. It's a song about loneliness, and wondering whether you're cut out for this world and all its capitalistic energies. "I want you to love me forever," repeats Mackenzie Scott, who performs under the moniker TORRES, in a clear but controlled tone. Despite the minimalist production, it's an outro that holds weight. It's simultaneously intense and delicate; it feels private but declarative. It edges into holy terrain.
—
Corinne Osnos
on June 22, 2020