Buzzing Daily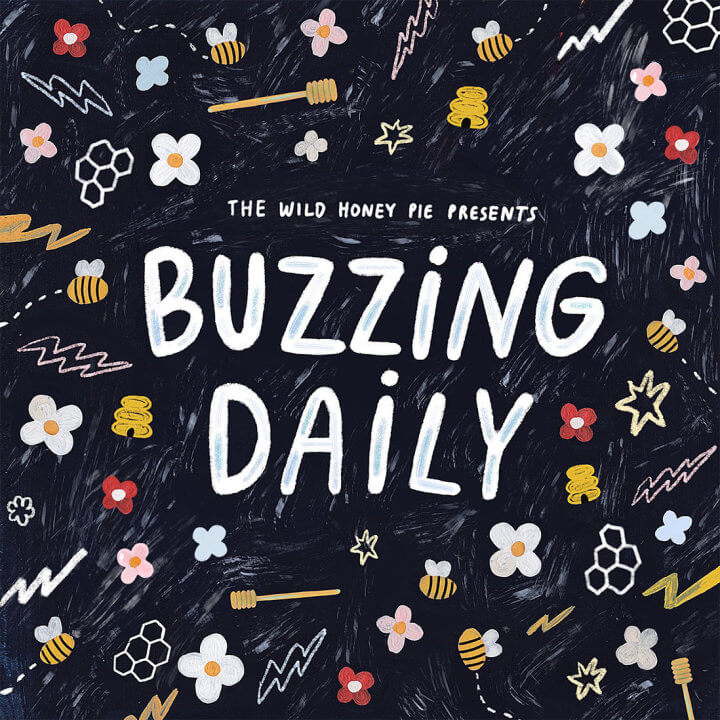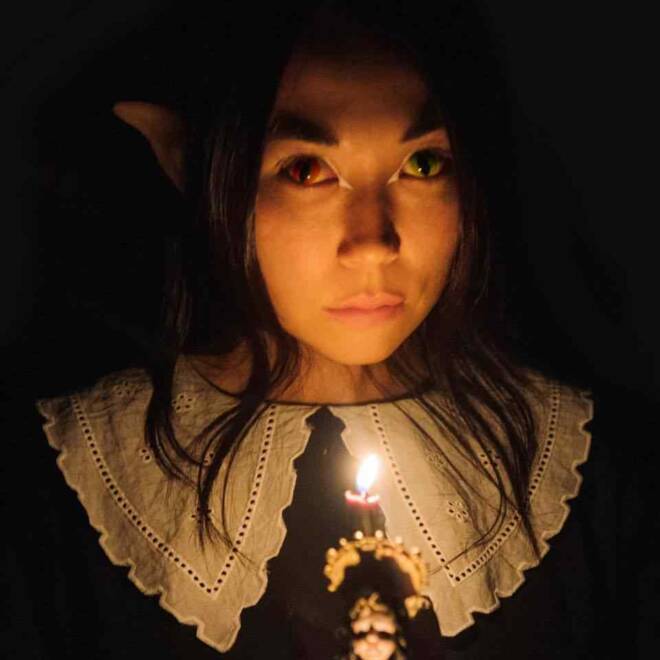 SASAMI - It's You
---
"It's You" is the only original song on SASAMI's three-track holiday release, lil drumr bb. It leans into a simplistically electronic sound with keys that have an organ-like quality to them, and an almost abrasively electronic drum beat that breaks up the softness of the track. "It's You" is an odd take on a holiday love song—melancholic, electronic, and a bit eerie. SASAMI shifts deftly between soft highs and lows as she sings, "it's the time of year for firelight / but the holidays just don't feel right / peace on earth and mistletoe / there is just one thing I know / it's you." The track fades out with the repetition of the last line in a way that sounds almost like a record skipping. It's haunting and slightly unsettling while somehow maintaining a sweetness in its obvious adoration. "It's You" is a nice break from the traditional cliched holiday songs we have become accustomed to.
—
Corey Bates
on December 13, 2019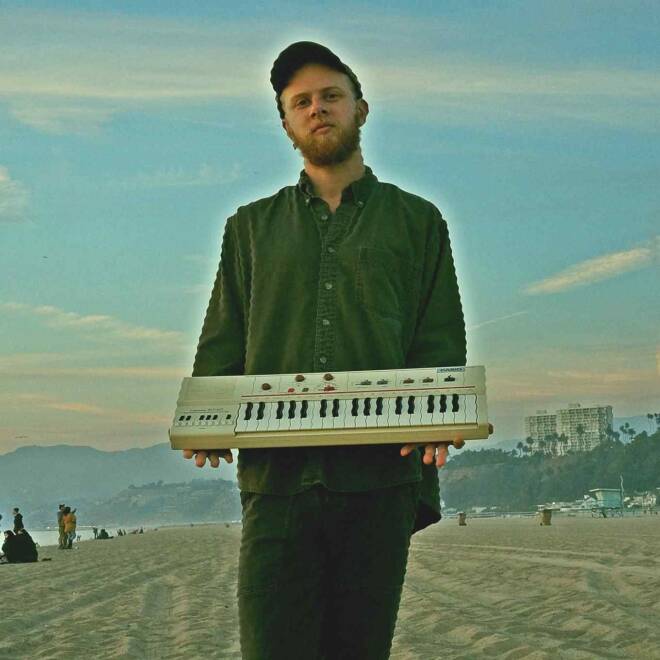 Alex Siegel - Wasted Time
---
Alex Siegel maintains a gentle lo-fi groove in "Wasted Time." The LA-based bedroom pop artist sings softly over meticulously crafted layers of synths. For a song about not wanting to waste time, it creeps along with immense patience—swelling only briefly near the end as he repeats "I don't want to waste any more time." The steady bassline and hi-hat throughout keep the track grounded as everything else floats in and around. Siegel's jazz influence creeps its way in adding complexity to the simple melody and lyrics. It's the perfect song for a rainy day in bed or the quiet hours of the night when it feels like you're the only person in the world—easy to listen to, but not so simple that it becomes background noise. "Wasted Love" is the most recent single off Siegel's newest EP Up All Night, which came out on October 4.
—
Corey Bates
on November 5, 2019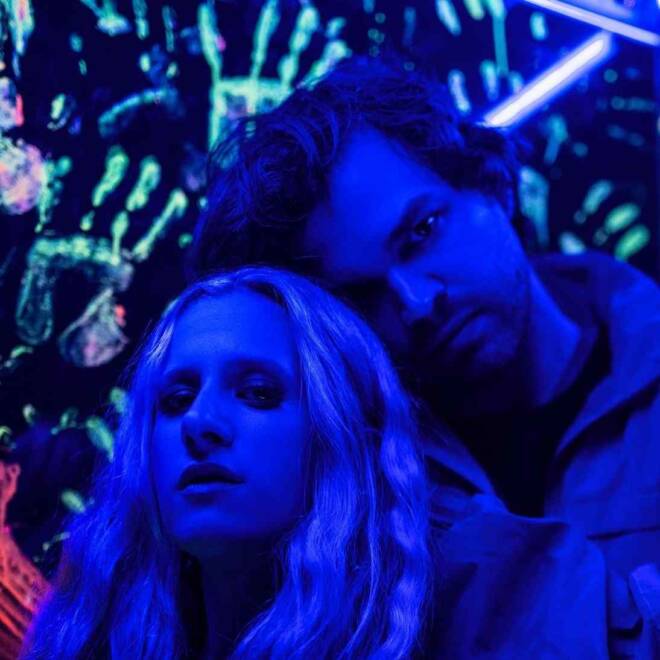 Marian Hill - like u do
---
Philly-bred duo Marian Hill rises from the ashes with their jazzy new single "like u do." The track evokes the moment where you watch an ex from afar perform their usual canned charm and wit on someone else. Jeremy Lloyd's understated, yet dynamic beat mimics that allure while the levity and clarity of Gongol's voice are as refreshing as realizing you now see right through them. The higher tempo and magnetic flair tap into a brighter energy from the duo, contrasting past releases. "'like u do' was written directly in reaction to our getting tired of writing darker slower songs for several weeks," said Lloyd. "It felt like a massive breath of fresh air when we finally found it."
—
Ysabella Monton
on November 5, 2019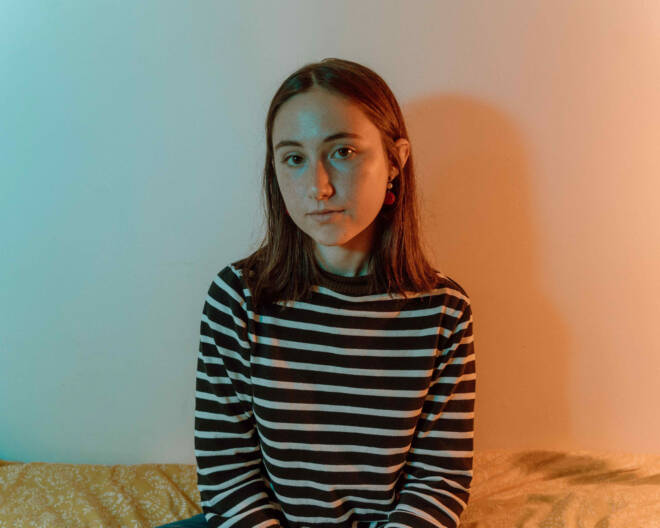 Margaux - Cave In
---
Autumn—the romantic season of fiery, golden leaves, nipping winds and hot, steaming mugs of coffee—never lasts long enough. "December came too fast," sings Margaux Bouchegnies over the delicately lo-fi intro to her new single, "Cave In." The Seattle bred, Brooklyn-based 20-year-old singer-songwriter counts Joni Mitchell among her main influences. Even in its nascent stage, Margaux's songwriting internalizes Mitchell's touch for bluesy naturalism. About a minute in, "Cave In" dynamically shifts to crunchier instrumentation. From there, subtle scene changes abound; like stomping on an overdrive pedal, "Cave In" quickly jumps between jarring fuzziness and melodic resolution. Snail Mail and Car Seat Headrest come to mind: both artists write incredibly mature and lush arrangements that, primarily, originate from the guitar. Like them, Margaux's patient storytelling intertwines with softly-confident vocal execution. Yet, it's her penchant for airy, symphonic production (see: "Palm," her other recent single) that sets Margaux apart. Combined with—and perhaps even thanks to—her deft guitar playing, her ambitious songwriting already feels fully actualized.
—
Devon Sheridan
on November 1, 2019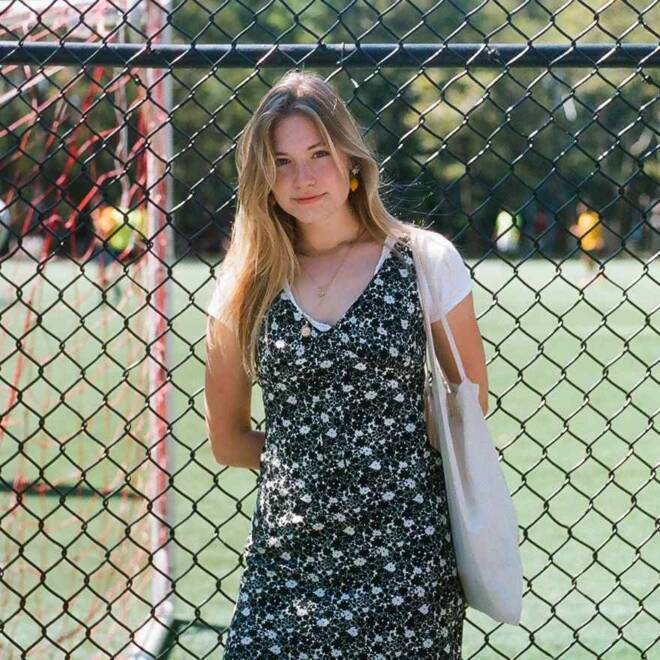 Kate Bollinger - No Other Like You
---
"No Other Like You," the newest single from Virginia-based artist Kate Bollinger, has a sweet melody and a sultry beat. The hazy, lo-fi jam is the definition of late-night vibes, with spacey synths, a chill, uplifting guitar and one of the grooviest basslines of the year swinging to a slow, almost psychedelic rhythm. The instrumentation is soft, warm and nostalgic; it's the perfect backdrop for a low-key night in or a road trip under the stars. But Bollinger's voice, evoking the same laid-back, transfixing charm as Nora Jones, is the star of the arrangement. Breezy and dynamic, her voice makes you feel like you're floating through a lovely dream. The lyrics are about accepting impermanence, and Bollinger's wistful croon emphasizes that. "Baby can't you see there's no other like you / When you leave I'll expect the things you'd always do." Cozy and cool, "No Other Like You" is about to become your new favorite sad love song.
—
Britnee Meiser
on October 31, 2019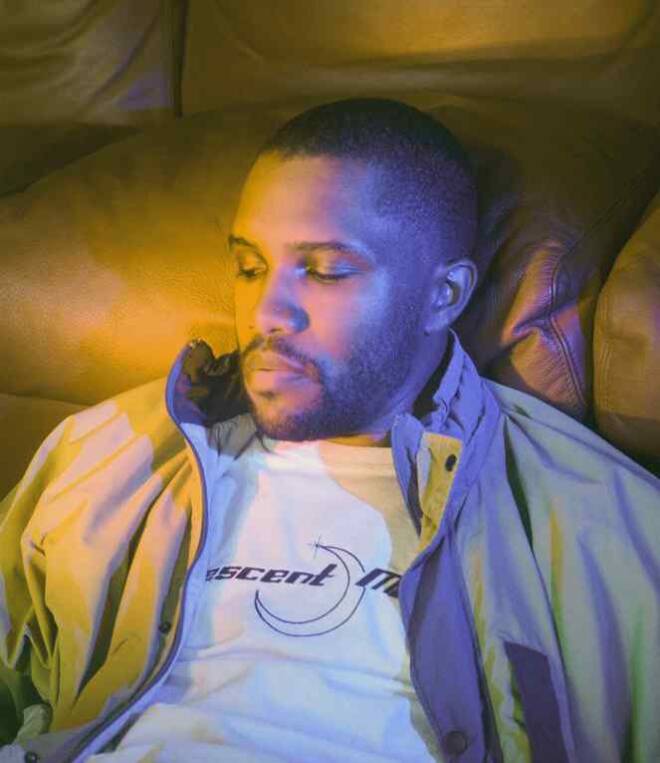 Frank Ocean - DHL
---
Hypnotizing listeners back into his universe yet again, Frank Ocean returns with highly hyped new single "DHL" from the artist's first studio album release since 2016. The track dropped unannounced at the end of Ocean's most recent blonded RADIO session, giving a taste of what is rumored to be a thirteen-track LP. Ocean teams up with electro-house producer Boys Noize on "DHL" and delivers swirling sounds and carefully casual lyrics. The song begins with his signature, stylized ambient noise—reminiscent of a more somber, slow version to the introduction of "Nikes." He raps about a lover, things he's bought, and attending fashion week in camping gear, "Look like I'm dressed for a hike / But I really look like I'm in Paris." A mundane tone, almost droning, takes over the beats of the song and paints a portrait of Ocean in his day to day life—as normal as it can be. Following the announcement of "DHL" came the news of two other singles, "Cayendo" and "Dear April." Both were premiered at Ocean's new club PrEP+, where the artist played some remixed snippets. Both old and new Frank fans alike can look forward to new content being released in this era of activity.
—
Julie Gentile
on October 31, 2019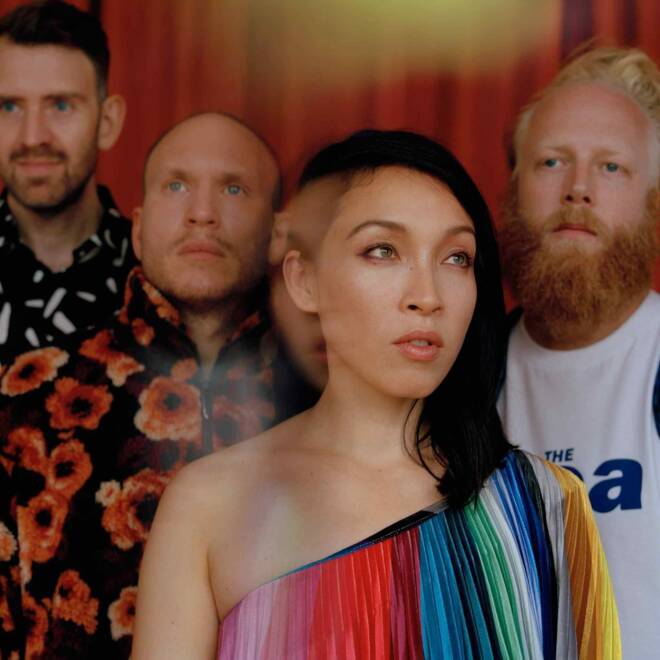 Little Dragon - Tongue Kissing
---
Explorative and bright, "Tongue Kissing," the new single from Swedish indie-electro band Little Dragon, is a genre-busting bop that encourages listeners to live boldly and dance like nobody's watching. As sensory as a 70s disco party, the arrangement is dynamic and delightfully unexpected. Instruments from all genres merge together seamlessly: a bellowing, retro bass, electronic keys, and a cool, bendy guitar line make for a laid-back groove with a nostalgic edge. Muffled but sharp percussion keeps a steady, pulsing beat that nearly forces you to get up and move, and keeps your attention throughout the entire unconventional arrangement. Most notable of all is frontwoman Yukimi Nagano's distinct, otherworldly vocal. She sings the chorus over twinkling synths, a repeated "Tongue kissing / Tongue kissing now," and suddenly you're hypnotized. You won't be able to get the words out of your head for hours, but the song is so good, it's worth it.
—
Britnee Meiser
on October 30, 2019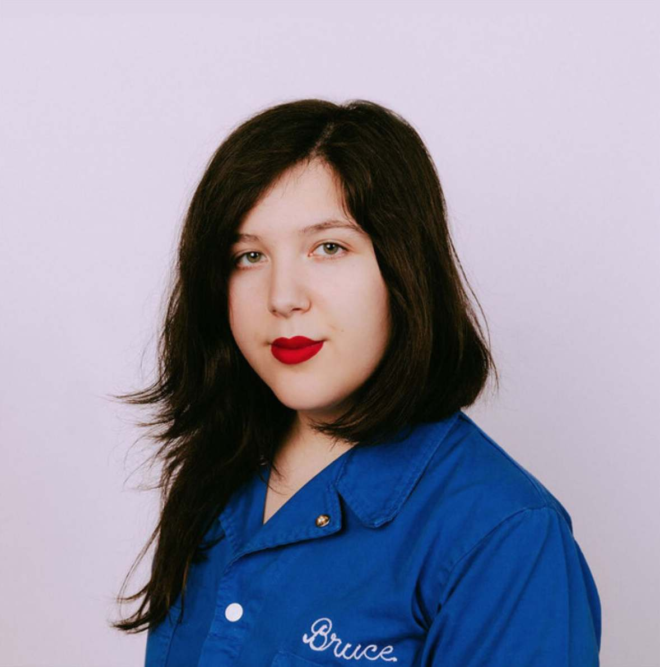 Lucy Dacus - In the Air Tonight
---
One of our resident spooky queens strikes again with a Phil Collins cover that kills. Lucy Dacus recently put out a gorgeous cover of "In the Air Tonight" and it's equally as nostalgic as it is original. Dacus' take on the legendary pop hit is sultry (her vocals taking the reins) and still heavily '80s influenced. This single release is part of a series of releases Dacus has put out in the last few months in preparation for an EP dropping November 8.
—
Hannah Lupas
on October 30, 2019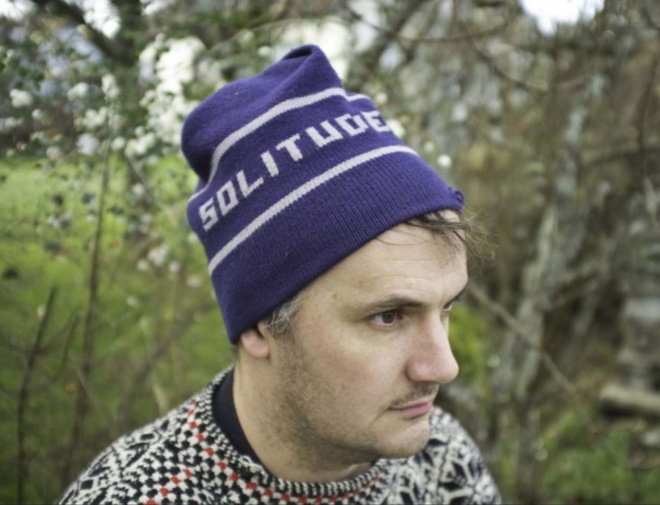 Mount Eerie - Love Without Possession feat. Julie Doiron
---
Mount Eerie and Julie Doiron have reunited to deliver their second record together entitled Lost Wisdom Pt. 2, which arrives next Friday. The project is the follow-up to their 2008 release Lost Wisdom. The duo reintroduces themselves with the first single "Love Without Possession," offering up a broadened standpoint about what it means to love. Phil Elverum and Doiron gently explore what can lie beneath pain and loss with poignant words that ride along soft acoustic strumming. While there may be moments that consist of a small amount of helplessness, there is also hope and the sense that a new beginning might not be something that's completely unattainable. Their calm, clear voices float along as they reflect on what a good next move might be, "Watch me while I churn / Still holding this love for you / Without a thing to do / But try to live / In this uninvited liberation / Without a home in your life or heart." The question of where you go when you feel lost is a persistent one, but also not one that anyone truly faces alone. Lost Project Pt. 2 is officially out on November 8 via P.W. Elverum & Sun.
—
Meredith Vance
on October 30, 2019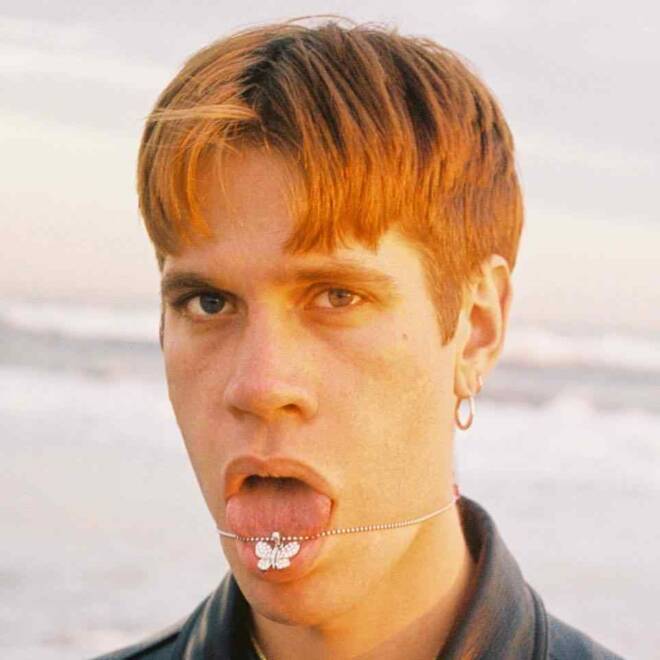 Porches - rangerover
---
In Porches' newest track, "rangerover," Aaron Maine creates a portrait of astonishing clarity from pieces of blurry photographs. Each verse begins confused, and even syntactically out of order, ("Julie, rangerover, she's riding it…") but then manages, with a slow jog, to catch up with itself by the ending image of solitary stillness ("When you close your eyes, all you see is her face"). As the chord progression gradually ascends throughout the song, every aspect of the instrumentation feels equally likely to energetically burst or slowly collapse, from the terse echo of the 80's snare to the lethargic tension in the synth parts. Meanwhile, the insatiable tone of Maine's vocals is beautifully complemented and grounded by the hazy backing croon of Blood Orange's Dev Hynes. At just over two minutes long, "rangerover" is a quick trip that leaves a lot unresolved. Even though you are airlifted from the dream as abruptly as you were dropped into it, the chorus leaves one thing clear: sometimes it's the people who drive you, figuratively and literally, who provide the best reminders of why you "wanna live, wanna live, wanna live."
—
Karl Snyder
on October 29, 2019