Buzzing Daily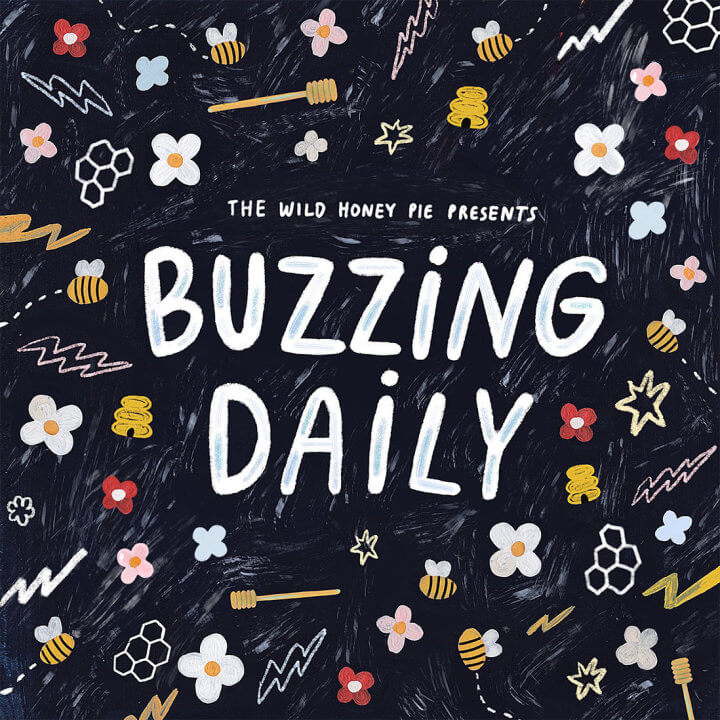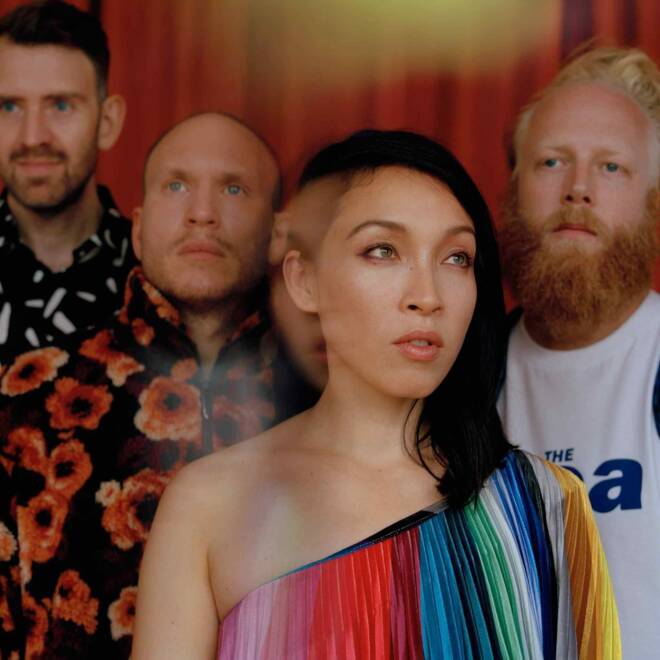 Little Dragon - Tongue Kissing
---
Explorative and bright, "Tongue Kissing," the new single from Swedish indie-electro band Little Dragon, is a genre-busting bop that encourages listeners to live boldly and dance like nobody's watching. As sensory as a 70s disco party, the arrangement is dynamic and delightfully unexpected. Instruments from all genres merge together seamlessly: a bellowing, retro bass, electronic keys, and a cool, bendy guitar line make for a laid-back groove with a nostalgic edge. Muffled but sharp percussion keeps a steady, pulsing beat that nearly forces you to get up and move, and keeps your attention throughout the entire unconventional arrangement. Most notable of all is frontwoman Yukimi Nagano's distinct, otherworldly vocal. She sings the chorus over twinkling synths, a repeated "Tongue kissing / Tongue kissing now," and suddenly you're hypnotized. You won't be able to get the words out of your head for hours, but the song is so good, it's worth it.
—
Britnee Meiser
on October 30, 2019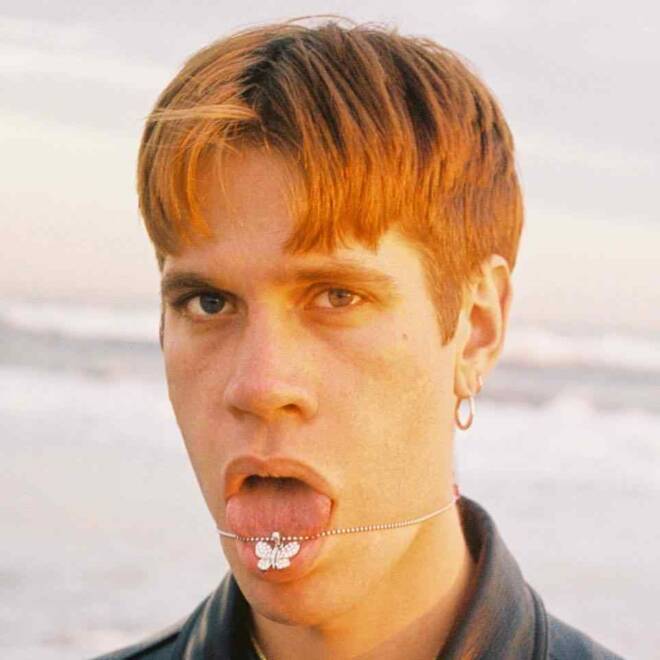 Porches - rangerover
---
In Porches' newest track, "rangerover," Aaron Maine creates a portrait of astonishing clarity from pieces of blurry photographs. Each verse begins confused, and even syntactically out of order, ("Julie, rangerover, she's riding it…") but then manages, with a slow jog, to catch up with itself by the ending image of solitary stillness ("When you close your eyes, all you see is her face"). As the chord progression gradually ascends throughout the song, every aspect of the instrumentation feels equally likely to energetically burst or slowly collapse, from the terse echo of the 80's snare to the lethargic tension in the synth parts. Meanwhile, the insatiable tone of Maine's vocals is beautifully complemented and grounded by the hazy backing croon of Blood Orange's Dev Hynes. At just over two minutes long, "rangerover" is a quick trip that leaves a lot unresolved. Even though you are airlifted from the dream as abruptly as you were dropped into it, the chorus leaves one thing clear: sometimes it's the people who drive you, figuratively and literally, who provide the best reminders of why you "wanna live, wanna live, wanna live."
—
Karl Snyder
on October 29, 2019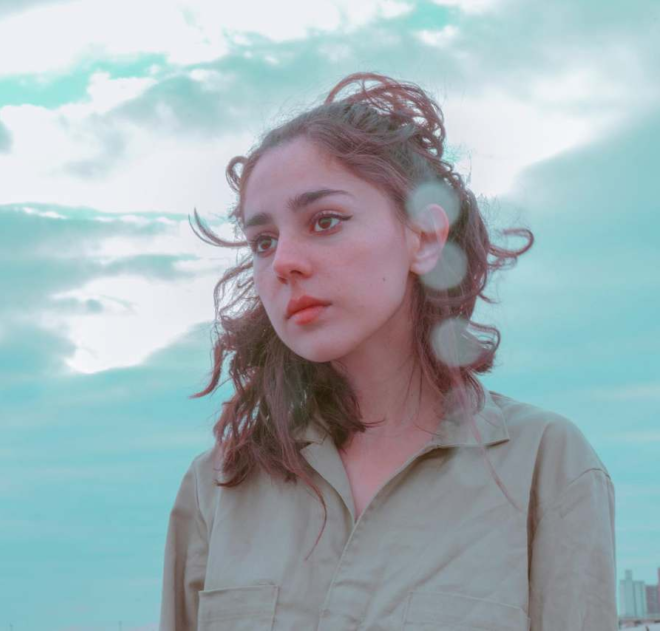 Samia - Never Said
---
"Never Said" is the dreamy new track from indie artist and New York native Samia. The song is a slowed down, mellowed out cover of Liz Phair's original, which came out 25 years ago on her debut album Exile In Guyville. Samia's rendition is gorgeous, breezy and completely unique, swapping the classic rock guitars for slow, sultry strums and adding uplifting keys and spacey, atmospheric synths. The lush arrangement evokes the comfort of early 2000s-style sunshine rock, adding an element of nostalgia to the otherwise bright and gentle instrumentation. Samia's voice, reminiscent of Sarah Mclachlan mixed with Phoebe Bridgers, is as clear and inviting as a lullaby. She repeats the memorable line "I never said nothing" like she's casting a spell, and you'll fall prey whether you like it or not. Gentle and gripping, "Never Said" is a thoughtful cover that Samia has made all her own.
—
Britnee Meiser
on October 29, 2019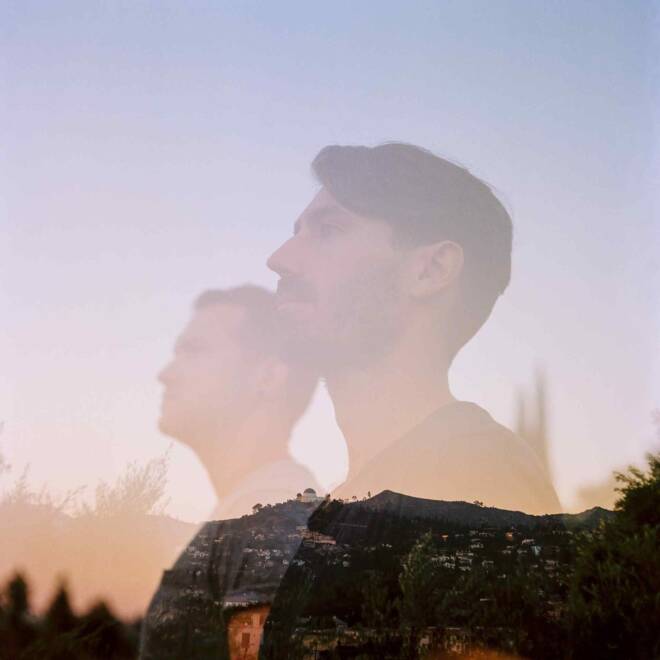 ​dielines - Chasing Rabbits
---
dielines, the California-based indie-folk duo consisting of Daniel Berkman and Trevor O'Neill, prepare us for their upcoming album with their newest track "Chasing Rabbits." Though self-described as curators of "psych folk," this single lends itself to a softer, warmer acoustic sound that most people do not associate with the genre. Reminiscent of early Fleet Foxes, this track has the lyrical implication of an anxiety attack, but harmonically makes you feel like taking a drive on a winding mountain road. True to that analogy, "Chasing Rabbits" is full of twists and turns—Berkman's eccentric vocalization providing the majority of the intrigue and emotional gravitas.
—
Hannah Lupas
on October 29, 2019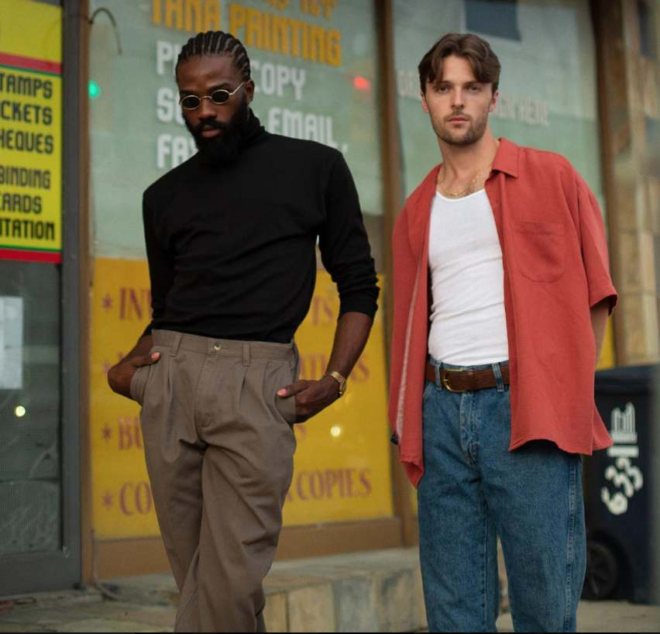 Garçons - Ladybug
---
Playful and fresh, "Ladybug" by Ottawa duo Deelo Avery and Julian Strangelove, otherwise known as Garçons, is a breezy, genre-busting jam. The leading track on their sophomore EP, Be Human, features a psychedelic rock guitar blending seamlessly with a funky, r&b-inspired beat, while muffled percussion offers a fluid, lazy groove. The instrumentation feels nostalgic and effortlessly untouchable, like that mixtape your cool older sister listened to in the 90s that you always coveted—though notes of soul, particularly in the vocal, make it more accessible. Avery's voice, reminiscent of a more laid-back Moses Sumney, is bright and dynamic, and adds dimension to the cozy, chill vibe conjured up by the production. Catchy and cool, "Ladybug" is the perfect mid-tempo bop for your commute.
—
Britnee Meiser
on October 28, 2019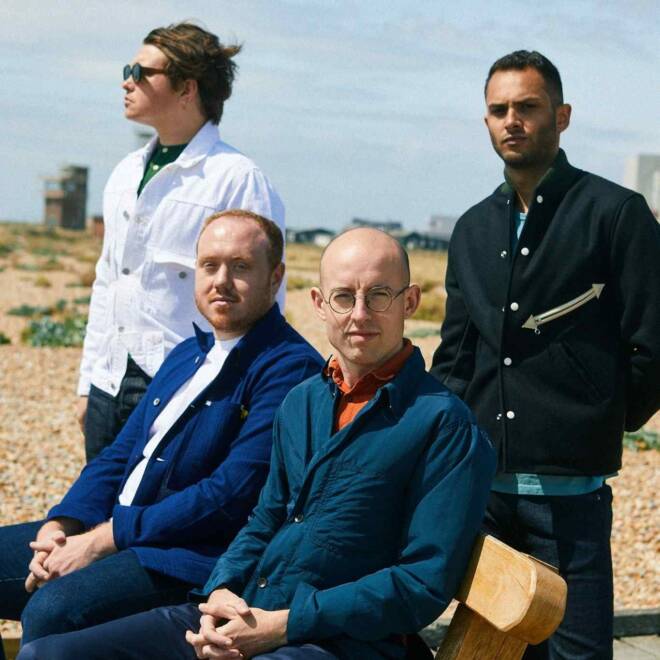 Bombay Bicycle Club - Eat, Sleep, Wake (Nothing But You)
---
At the beginning of 2016, English indie rock band Bombay Bicycle Club announced their hiatus after nearly a decade of making music together. Cue side projects, soul searching, and a lot of wishing from fans and now five years after their last album release they've returned with their newest song together. "Eat, Sleep, Wake (Nothing But You)" maintains their trademark sound with lyrics that evoke a sense of yearning. The opening fades in like the title sequence of a movie—buzzing with energy on the brink of being unleashed. Over the even bassline and bright, repeating guitar riff, Jack Steadman croons to us once again with a voice that speaks like a friend you haven't seen in a long time. The band is currently on tour in the UK and will finally release their long-awaited fifth studio album, Everything Else Has Gone Wrong, on January 17.
—
Julie Gentile
on October 28, 2019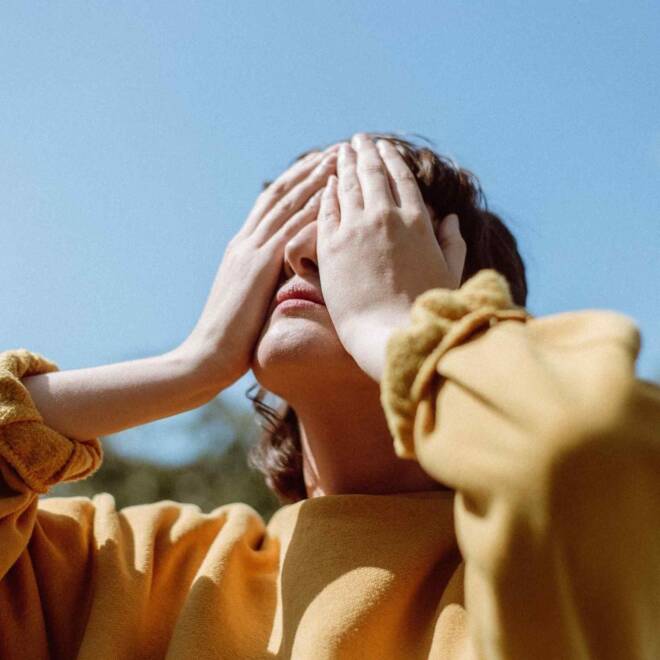 Maria Kelly - i leave early
---
"i leave early" by Maria Kelly is soft, tender, and a little bit heartbreaking. Backed by gentle strings, Kelly's voice begs to be listened to. Her lyrics are full of self-doubt and worry, yet still, maintain a certain beauty and gentle acceptance. The song begins with Kelly's delicate singing of "I am drowning at a party," voicing the sentiments that so many of us can commiserate with. Through her thoughtful and honest lyrics, velvety vocals, and poignant instrumentals, Kelly's "i leave early" creates a sense of intimacy with the listener. Though her vibe is reminiscent of Daughter, she maintains a uniquely captivating sound that stands on its own. Kelly communicates a tenderness that heightens the sense of isolation and yearning that so closely defines the track. Everything about "i leave early" is subtle and graceful. Having created a lullaby of insecurities and anxieties, Maria Kelly brings to light the many difficulties of self-doubt and does so in a stunningly beautiful way.
—
Caroline Peacock
on October 25, 2019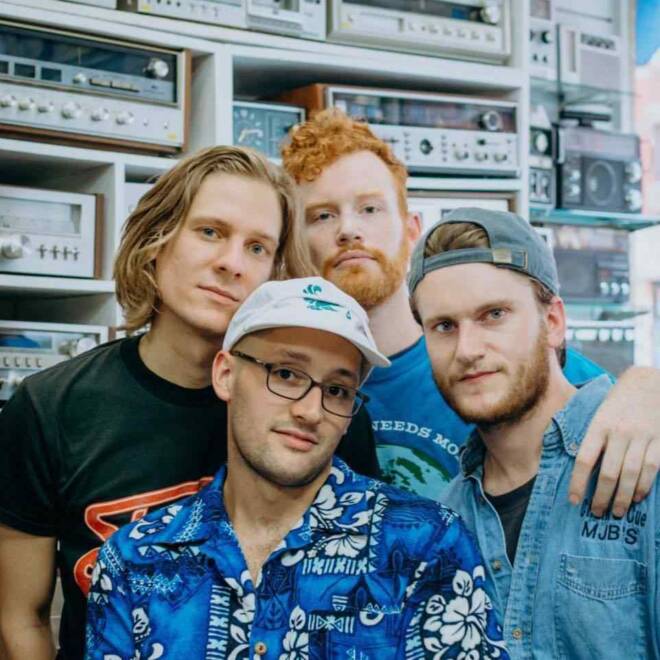 Future Generations - Just Pretend
---
Remember going through a funhouse as a kid? The endless rows of disorienting mirrors—making you shorter or taller, fatter or thinner, appear dozens of times or disappear all at once? As we grow up we tend to forget the sense of wonder we felt the first time we looked at ourselves through funhouse mirrors—but it's never truly gone. BK-based, indie-pop quartet, Future Generations embody that childlike sentiment of wonder and escapism we often leave behind in their new single, "Just Pretend." The group has long since possessed a keen ability to lift listeners' moods with their vibrant, breezy production, engaging vocal melodies and inventive lyricism. With "Just Pretend," they take these elements a step further, becoming the medicine for the doubt they are trying to overcome. The track is a carefree hodgepodge of different sounds and influences, uninhibited by what it thinks it's supposed to be as it shifts from one sound to another. Frontman Eddie Gore sings, "Life is easy if you just pretend," reminding us of the importance of not taking ourselves too seriously. As we get older and life gets a little harder, we have to try to retain the sense of childlike wonder we felt the very first time we walked through the funhouse mirrors.
—
Andrea de Varona
on October 25, 2019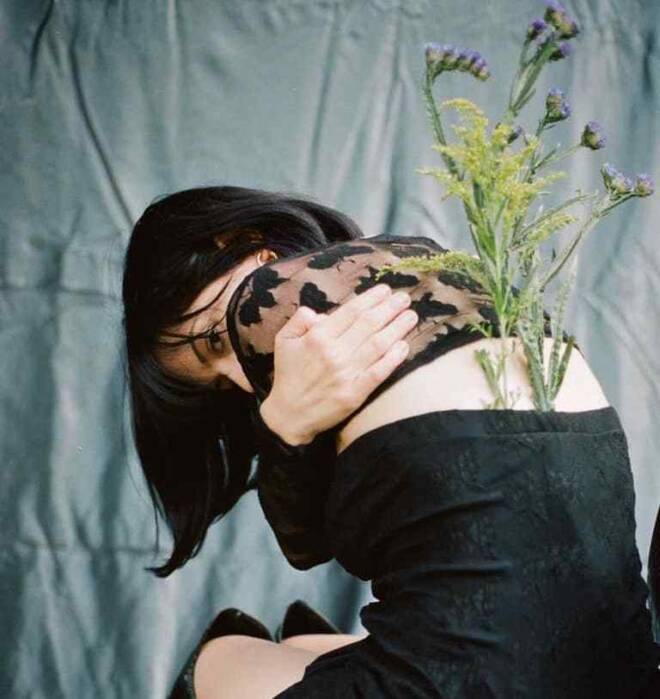 The Marías - Loverboy (Live)
---
Earlier this October, The Marías put out an extended version of their song "Loverboy" (alongside a live performance video) from their album Superclean, Vol. II. Now instead of having the same one minute track on loop, you can get caught up in four minutes of lead singer María's flittering murmurs of adoration. "Loverboy" is flushed with wistful production and sway-worthy vocals that are as dangerously sweet as they are hypnotic. The band founded by María and Josh Conway woo their listeners with a plush fusion of hazy jazz and bedroom pop—perfectly starry-eyed and trance-inducing. The song transports the listener to a long summer night that they wish would never end. You can transcend with them at one of their three residency shows in the Bay Area, all culminating with a New Years' Eve performance at the Swedish American Hall.
—
Julie Gentile
on October 24, 2019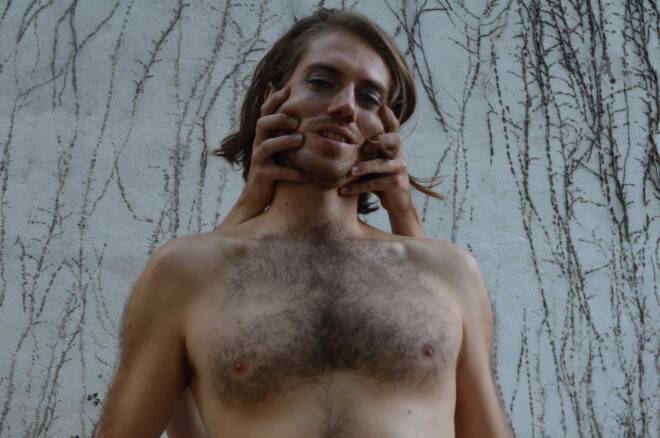 Paper Fairy - We Laugh
---
The Wild Honey Pie is proud to premiere "We Laugh," the first single from Paper Fairy's upcoming Tautology EP. Following up the 2018 full-length horror concept album Haunter Haunted is a lofty goal, but "We Laugh" skillfully highlights singer Chris Gaskell's dedication to the unexpected at every turn. It takes only seconds for a song reminiscent of Seu Jorge's Bowie covers to something much more haunting. Gaskell's voice soars like Michael Angelakos' but, like the rest of the arrangement, is unsettling in ways the pristine electronic indie-pop of Passion Pit would never be. Aiming to "redraw the line between what is and what appears to be," the track "poses an inner dialogue in which the internal self and the mediated self struggle to find coherence in a single identity," says Gaskell. The entity that is Paper Fairy often speaks in such lofty language, ruminating on the concept of the self, but the lyrics meander more simply through "just another day I won't remember."
—
Daniel Shanker
on October 23, 2019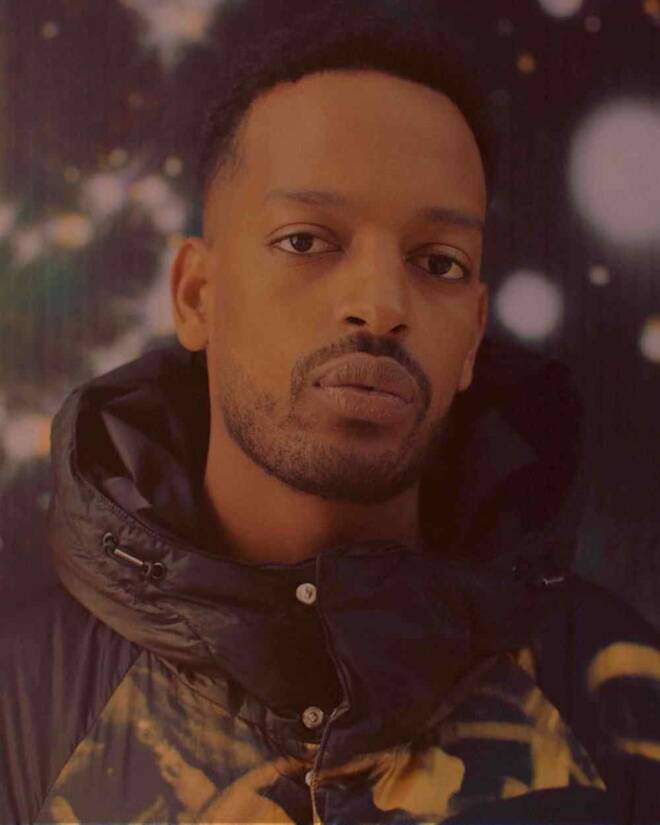 Berhana - I Been (feat. Crush)
---
Berhana, aka Amain Berhane, teams up with South Korean artist Crush, on "I Been," a smooth-sailing track off Berhane's debut album HAN. The track bumps along easily as Berhane's voice paints a picture of someone that's been improving themselves to try and make things work with an estranged partner. He sings, "Give me a little time / And you can see that / That I been / Working on me / For you." Even though the terms of the end of the relationship are never stated directly, the universal desire for reconnection and starting fresh is apparent. An optimistic tone floods the sunny production of the track as both Berhana and Crush try to convince their ex-lover that they've changed for the better. "I Been" is an exciting multi-genre taste of what the Atlanta-born artist is capable of and can be experienced first-hand when the artist begins his US tour this November.
—
Julie Gentile
on October 23, 2019