Buzzing Daily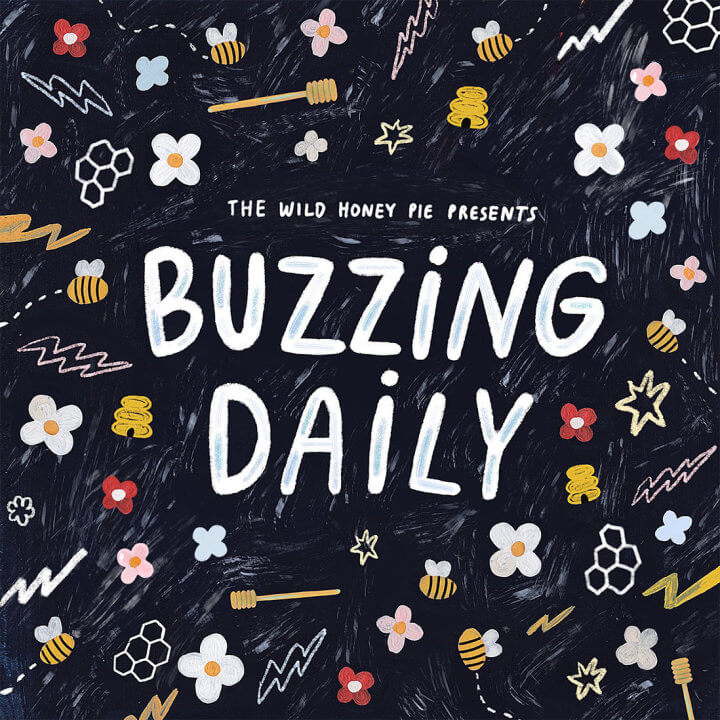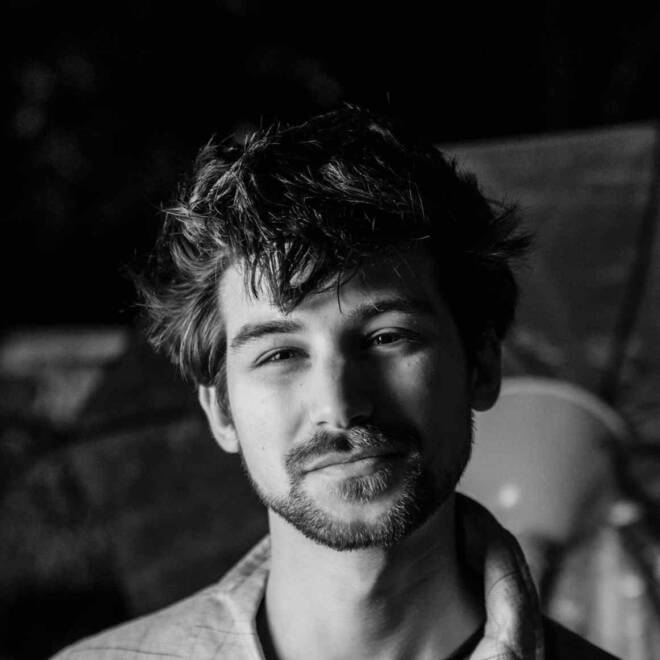 Salón - Stakes
---
Leo Grossman member of psych-pop group Cutouts, has gone solo with Salón, releasing the two track debut Stakes (comprised of the pieces "Proof" and "Stakes"). On "Stakes," Grossman references LBJ's 1964 presidential campaign "Daisy" ad while reflecting on 2018 America and paralleling the absurdity of our current political climate to that of The Cold War. But the sentiment goes beyond rumination; in the opening line, "The stakes are too high for you to stay at home," Grossman reminds us to move out of our complacency, even if it is uncomfortable. In his own words, "I wanted to express that action, a necessary response to these high stakes, often requires sacrifice." A friendly reminder that music not only moves us, but can make us move.
—
Natasha Cucullo
on September 10, 2018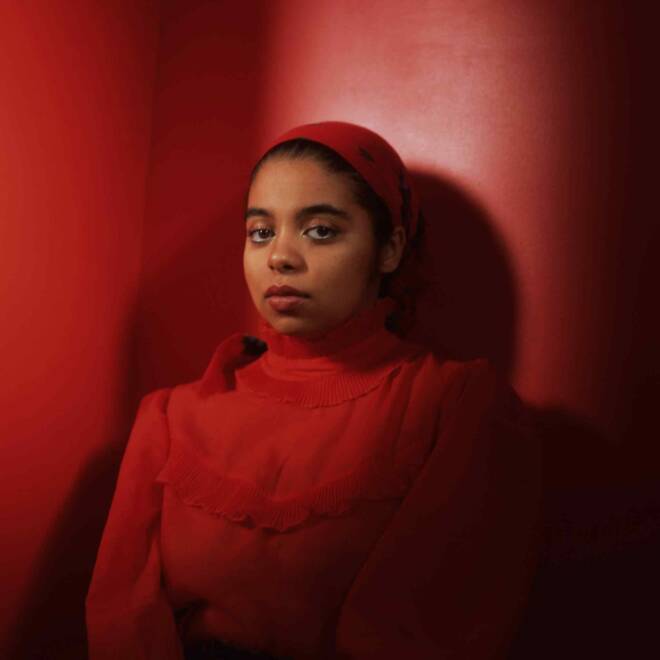 duendita - Magdalena
---
It is undeniable that music has the power to bring people together and remind us that in the end we are not that different. Once in a while, we encounter certain pieces that truly harness that power— duendita's newest song, "Magdalena" is one of those pieces. The Queens-bred artist has forged her own path in the realm of R&B/soul since she released her first single, "One of One" in 2014. Since then duendita has expanded upon the elements that make her stand out amongst her contemporaries, one of those being her ability to make us feel what she's feeling and shake us to the core. In "Magdalena," she successfully breaks our hearts and glues the pieces back together by the end. The track abounds in heart-wrenching piano chords, rich, lulling alto melodies, and spiritual openness. We are reminded that something ending or someone passing does not mean that those people or things cease to exist. Life is cyclical, and the past is never dead, duendita reminds us all of that.
—
Andrea de Varona
on September 7, 2018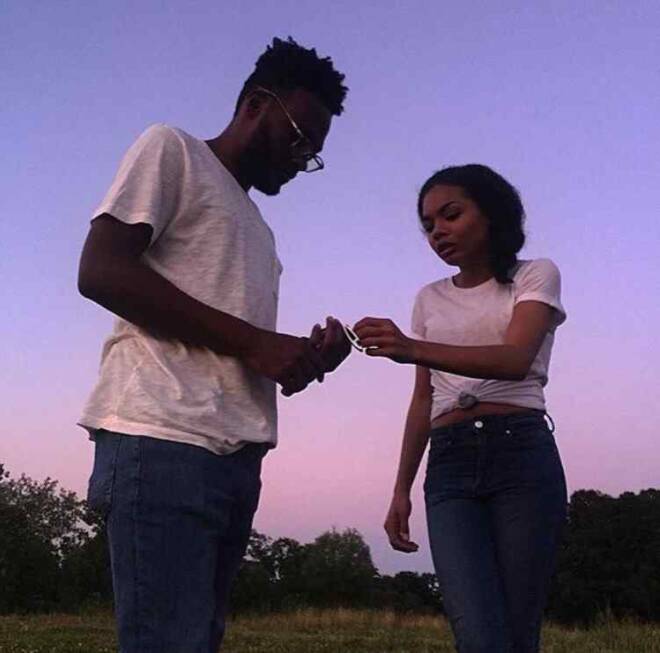 April + VISTA - Own2
---
April George and Matthew Thompson, the creative duo behind April + VISTA, have released You Are Here, a soul ridden indie R&B album that delivers, song after song. Each of the artists are active in the burgeoning D.C. music scene, with George having credits on GoldLink's critically-acclaimed 2017 album At What Cost and on Ciscero's new single, "Function."Emerging out of an alternative R&B scene, April + Vista offers something that feels deeper. George's soulful earthy tone paired with Thompson's instrumental and addictive beats cultivates into a tranquil sound that we can't help but sink into, finding new pockets of genius on each listen.

"Own2" is an amazing example of the duo's collaborative chemistry. George comes at the song with a buoyant and sweeping soulfulness, with rich and vibrant harmonies, melodies and ad libs at every turn. This paired with Thompson's nimble percussion, rich strings and resonating synths create an easiness within the song. The sonic palette is sturdy enough to support George's growls on lines such as, "Oh, you know I ain't giving up / I'm in it for greatness, that's the way I am / Just let me break it up / I know I can make it." Whether this song is about breaking up with someone to find your true self, choosing to work with independent labels or a mixture of the both, the lyrics are just ambiguous enough to be relatable yet intriguing. It is only a matter of time before April + VISTA are no longer residing in the underbelly of alternative R&B, but at the forefront of a movement we have all been holding our breath for.
—
Samantha Weisenthal
on September 7, 2018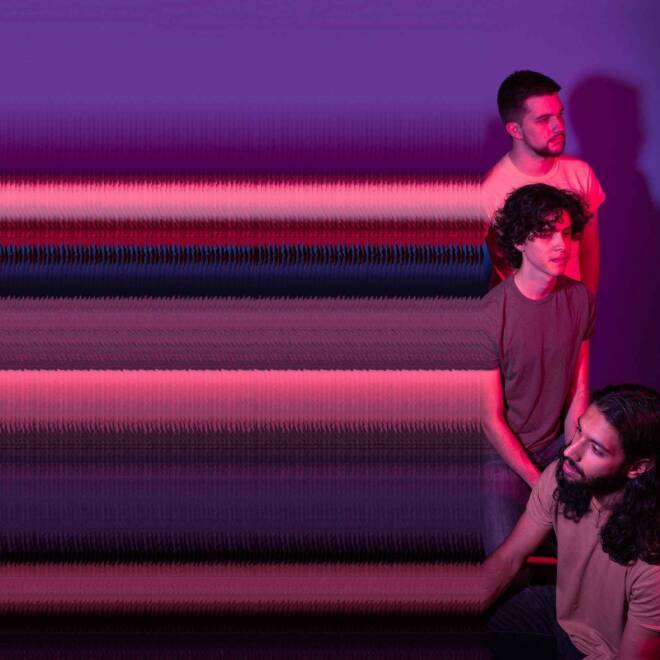 Ritual Talk - Something To Look Forward To
---
With lo-fi glory and swoon-worthy vocals Ritual Talk presents their newest single "Something To Look Forward To." There's a reason the Brooklyn-based band call their sound "psychedelic indie-rock." The mesmerizing qualities of this song will keep you in the musical world Ritual Talk creates for the entire four minutes and nine seconds it lasts. While guiding us into this musically wonderland, frontman Alex DeSimine introspectively sings of time, aging and his thoughts on it all. True of every great song there's a lyrical and musical equilibrium here that seamlessly holds it together. Like a fire fully ablaze, "Something To Look Forward To" shines its brightest within its final minute. With horns blaring, shimmering guitars and spirited background vocals the song ends on a sonically high note leaving you reaching for the repeat button without wasting any time. New Yorkers can see Ritual Talk tonight at 9 pm Mercury Lounge, for the rest of the world catch "Something To Look Forward To" on all streaming platforms tomorrow!
—
Dara Bankole
on September 6, 2018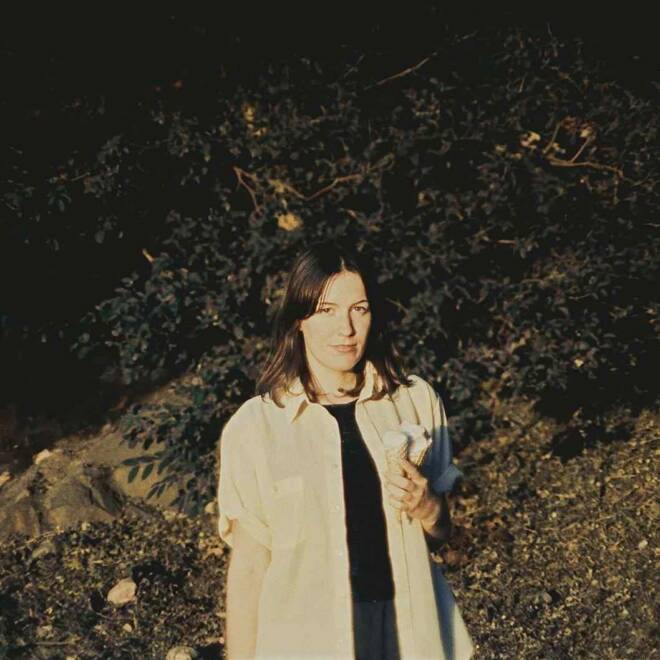 Many Voices Speak - Chances
---
Many Voices Speak is the moniker of Swedish singer-songwriter Matilda Mård. "Chances" the third and last single off her of new debut album Tank Town, shines with its delicate drive and glittery guitar licks. Both vulnerable and dreamy, this song will remind you of those late-night-thoughts, the ones you're stuck with while you wish you were sleeping. "How I wish these thoughts of mine will stay away just while I'm lonesome." Mård sings. "Chances" centers around the feeling of being an outsider and the side effects that come with it: self-doubt, loneliness etc. Nevertheless Mård comes to hopeful realization that there are places or even just one place in this world where she feels like she belongs. She says, "being a misfit is just a sign that you're too far from the place where you feel at home. It's been important for me to remember that place always exists somewhere, so the will to change won't win." While quiet by nature "Chances" carries with it an idea that dares to be louder than your fears.
—
Dara Bankole
on September 6, 2018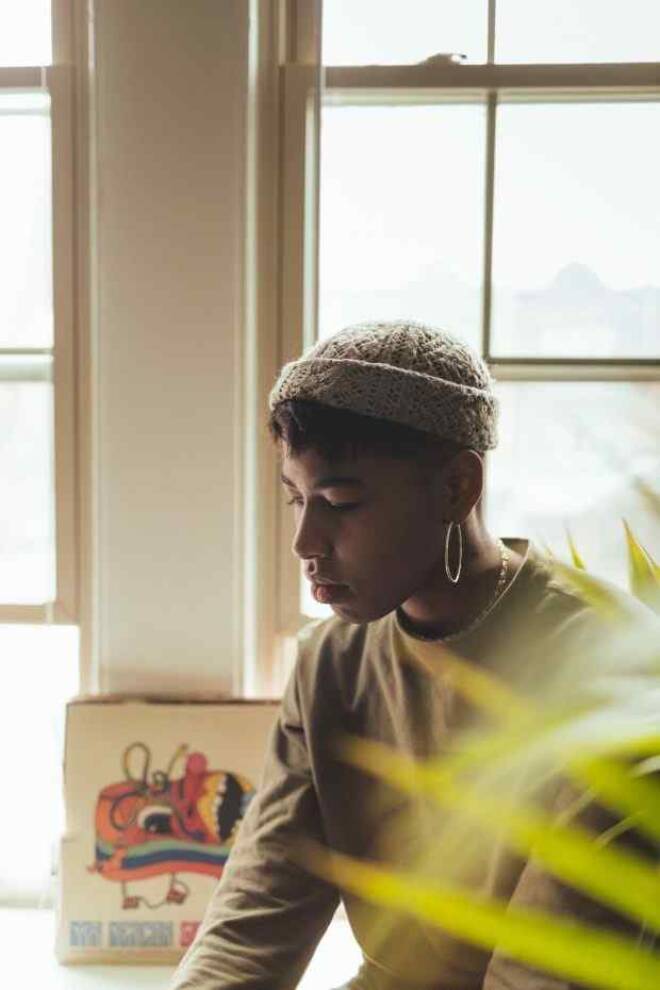 Orion Sun - Nirvanaaa
---
Whether she's flawlessly covering a Frank Ocean tune or stroking our endless need for nostalgia with her classic yet revitalizing originals, singer-producer and multi-instrumentalist, Orion Sun never fails to enchant us. In her recent single, "Nirvanaaa" the Jersey-born, Philly-based artist's musical magnetism reaches a new high. Sun's songs are typically conversational and unassuming with relatively minimal production, but in "Nirvanaaa" she takes her blistering openness a step further, peeling yet another layer of skin. Her deep yearning for a sense of stability and belonging, something we all share, spills through her honest lyrics and syrupy, emotive timbre as she fights with demons from the past — "Where am I when you're not here." A mellow, almost-but-not-quite defeated talk-singy opening followed by a strong, assertive main vocal melody cultivates the perfect aural analogy for what it feels like once we've made peace with our demons. The endeavor to rid ourselves from the past is perhaps the most human of struggles. Orion Sun has the courage and tenacity to fight that battle in one of the most vulnerable manners of all, through her art.
—
Andrea de Varona
on September 5, 2018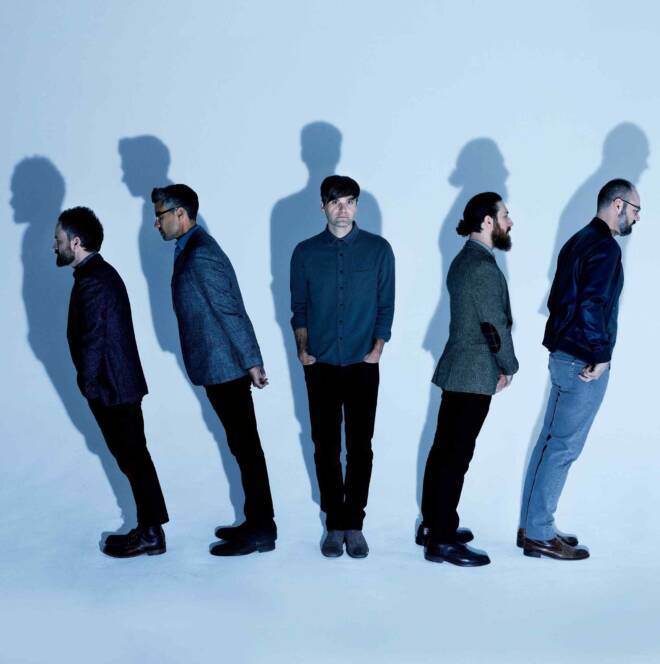 Death Cab for Cutie - 60 & Punk
---
Ben Gibbard, now inarguably a stalwart of the indie rock institution (despite what his doubtful songwriting persona might suggest), wraps up Death Cab For Cutie's newest album, Thank You For Today, with its most emotionally difficult moment, shaking his head in wonder at what happened to the man someone once was. "There's nothing funny about just slipping away / It's nothing funny how you're spending your days / But you're laughing like a kid at a carnival," he sings, but what the image of the child happily frolicking doesn't show are the parents who know that they'll inevitably be cleaning up the mess and dealing with the aftermath when the sugar high ends. Though once one of Gibbard's idols, this unnamed subject has fallen from grace through actions bearing little regard for their consequences, leaving everyone else exhausted. That exhaustion can be felt viscerally in the almost discordant opening piano notes or the lag of the drums in the chorus.
The new album was shrouded in uncertainty for some, as it is the first true Death Cab album recorded without guitarist Chris Walla, but Gibbard appeared wholly thrilled to put it out into the world. More significant than the personnel change in the band was a personal one Gibbard himself underwent. Kintsugi, their previous album, documented a rocky divorce that took place in the public eye. But Ben Gibbard is now — wait for it — happy. Gibbard has eagerly awaited middle age, proclaiming 15 years ago, "I can't wait to go grey." And this song,  demonstrates that he will grow old with the maturity of the lessons that each of the tragedies in his songs has taught him. "There's nothing elegant in being a drunk / It's nothing righteous being 60 and a punk," he sighs, going one step beyond the classic advice not to meet your heroes. Don't become your heroes.

—
Daniel Shanker
on September 4, 2018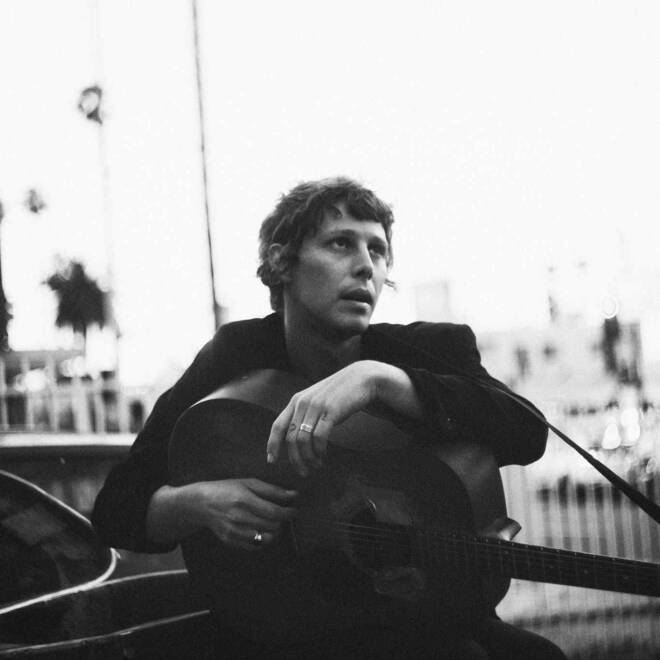 Gold Star - Dani's In Love
---
Gold Star's sun kissed track "Dani's In Love" is blissful love song that serves as a tribute to his girlfriend Dani who "saved his life" during a time ridden with personal strife. The singer's driving Americana, power-pop track pulls at the heart strings with its guitar and piano-led layering. With optimistic lyrics like, "You said no more to sadness / no more running with runaways / Now I cannot explain it / man I can't find my probably's" and "And that night / that I realized / what can I say / You saved my life /I said 'I'm fallin in love.' / Heard that Dani's in love," convey the hope and lack of worries that the singer, Marlon Rabenreither, now has for his future and the strength and love he feels towards his significant other. With its Ryan Adams, Tom Petty-esque sound and hopeful lyrics, "Dani's In Love" is a track that reminds listeners that instead of staying stagnant in the strife we may feel, run towards the people who love you.
—
Alessandra Rincon
on September 4, 2018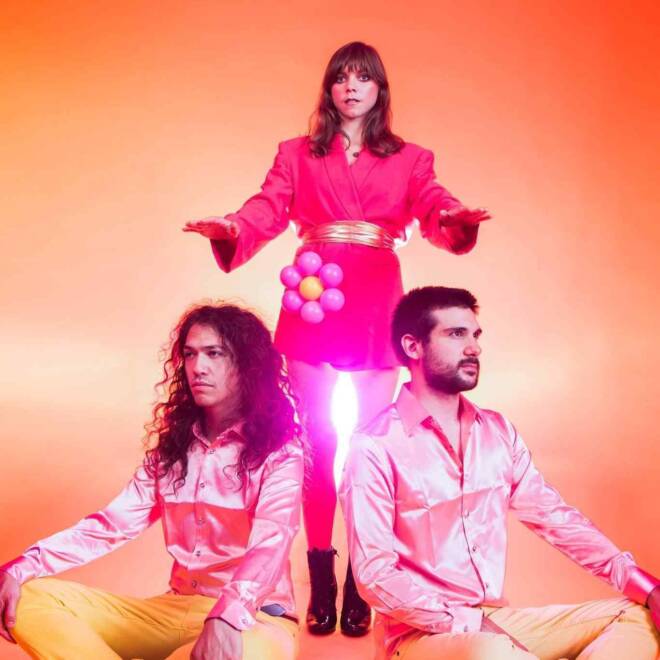 Arc Iris - $GNMS
---
Experimental pop trio Arc Iris gifted fans with their new ambitious and sci-fi theme single "$GNMS" of their upcoming record Icon of Ego. Although the original version of the track from their debut album contained a more loose and folky feel, this version drips with a new found electronic complexity. Over the course of the six minute track, the group take listeners on a musical journey that lyrically dives into the questions of human existence, desire, and greed, all while accompanied with delicate keyboard playing, dramatic synthesizers, percussions, and with lead singer Josie Adams' sharp and sawing voice. "$GNMS" is an art pop masterpiece that takes chances and comes out a winner by all means.
—
Alessandra Rincon
on August 31, 2018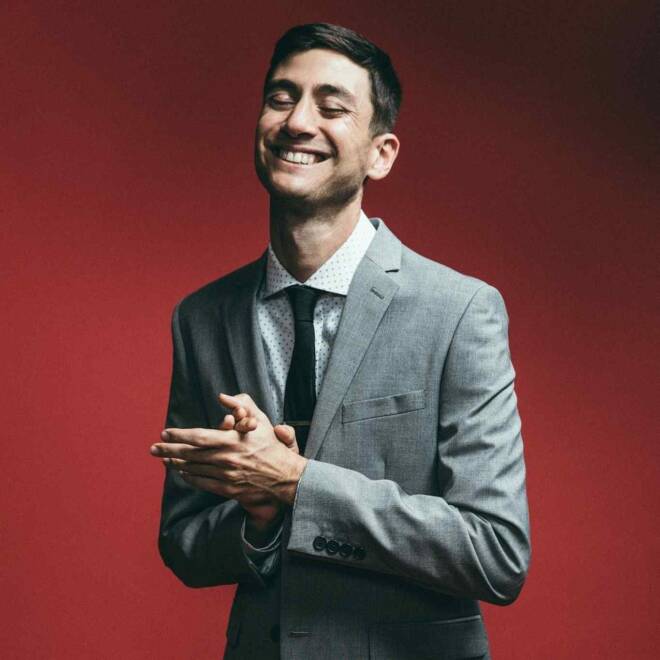 Joey Dosik - Take Mine
---
Joey Dosik is known for penning basketball-themed love songs and ripping through saxophone solos with DIY funk goofballs Vulfpeck, but he takes a more tender approach on "Take Mine," a soulful piano ballad with the heart of a Stax Records single. "Running and you can't go on / Pretending when you don't have your smile / You've lost your smile / So why not take mine?" he croons, letting the smile show in his voice. Meant to console a friend in need, there are clear echoes of The Beatles' "Blackbird" in Dosik's offers, lending the song a more political air as well. Where McCartney's offering was a child of the folk music so strongly tied to the Woodstock era, Joey Dosik looks to the soul and Motown hits of the same period, decorating his song with with a key bass groove and a string section one might expect on a Stevie Wonder or Jackson 5 tune, respectively. As the song reaches the peak of its crescendo — the highlight of the song being the emotional release of the chord change under that final gift, "Take some of mine!" — it sounds less like a question and more like a done deal, a talented young musician giving everything he can to his friend and his debut album.
—
Daniel Shanker
on August 31, 2018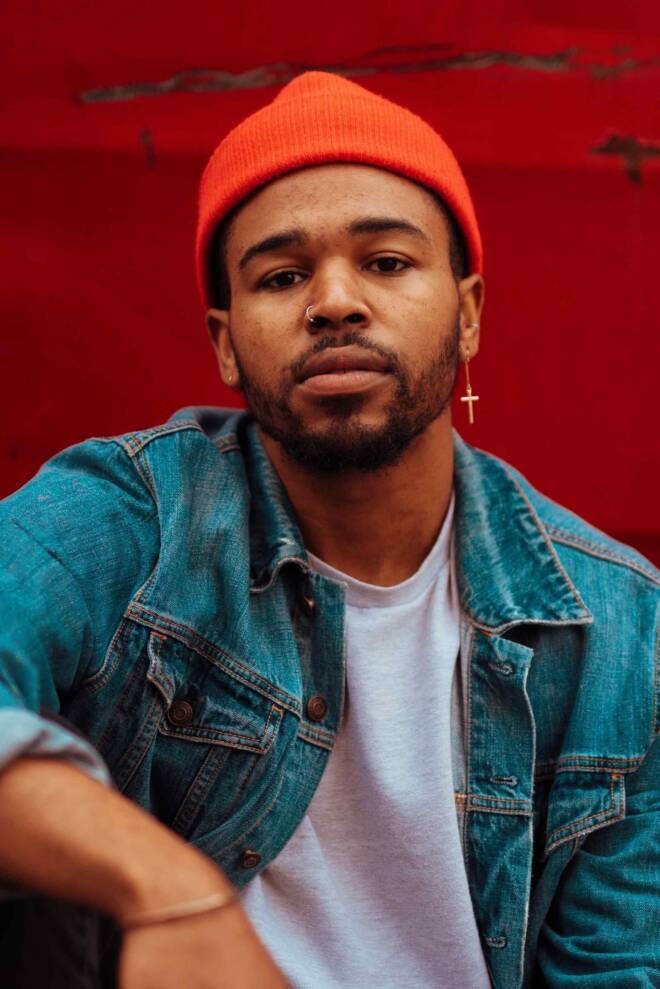 Michael-Andrew - YOU
---
In a beautiful fusion of indie-folk and ambience with touches of R&B, Michael-Andrew Spalding gives us his debut album, atlasTELAMON, the name coming from a poem penned by the Cincinnati singer-songwriter and multidisciplinary artist himself. With imagery driven lyrics and a musical landscape that's as all-consuming as the vocals it accompanies, "YOU" highlights everything Michael-Andrew brings to the table. While its easy to get caught up in the sound, the lyrical themes of "YOU" are also worth exploring. If you close your eyes you can almost see it playing out. The song starts out the way a movie does in media res, throwing us into the climax before revealing how we arrive to it. Spalding sings of being underwater, and in the next breath tells us of his desire to go to the water. These lines expose the truth behind the concept that at times the very thing we desire has an overtaking power unbeknownst to us. Still the songs ends with the urge to go to the water, as if calling us back to that time of naivety and innocence when we filled our minds with picturesque thoughts and ignored whatever harsh realities may be a side effect. This is "YOU" by Michael-Andrew, and we're nothing short of impressed.
—
Dara Bankole
on August 30, 2018