Buzzing Daily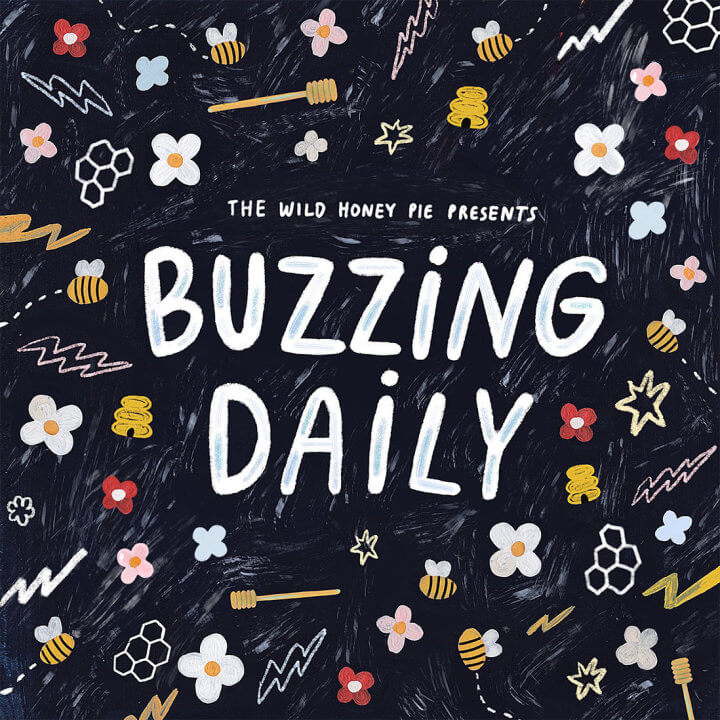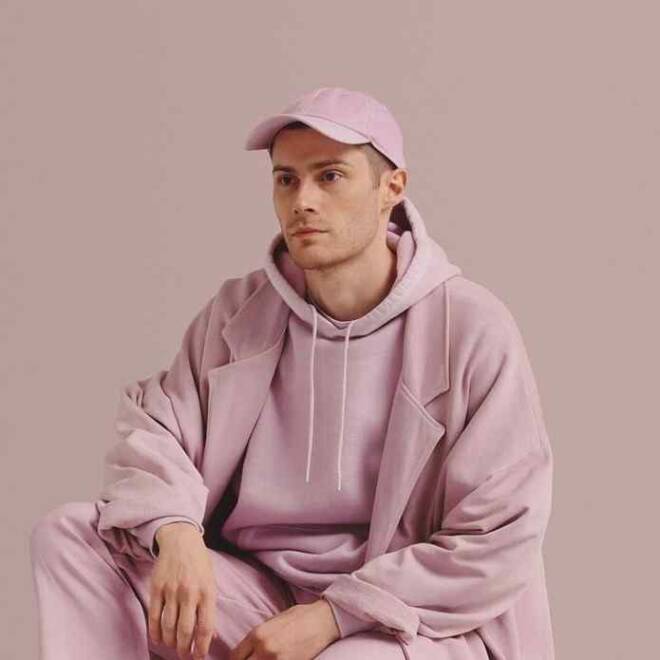 RAC Feat. Luna Shadows - Boomerang
---
The third studio album from RAC titled BOY is a collection of songs that reflect the innocence of youth while exposing the angst and pain that comes with growing up. André Allen Anjos is the musician and producer behind RAC, which leaves room for a variety of vocalists to feature on his projects. The instant I saw Luna Shadows on the tracklist I knew the song "Boomerang" would become an instant favorite from the album. California alt-pop artist Luna Shadows is known for her ability to pair contrasting subjects and for finding a way to blend light and dark. "Boomerang" does exactly that by referencing all the ways in which we try to stay connected via social media— revealing how they ultimately leave us lonely. The playful way in which she sings, "Everyone who loves you is leaving," almost has me believing this song is a happy one. The swinging melody and reverberated guitar insist that Juul pods, Instagram DMS and Boomerangs are cool, but the lyrics unveil the bigger picture that they lack any lasting substance. As the song comes to a close I find myself wanting to post a selfie and delete Instagram all at once.
—
Beck
on May 22, 2020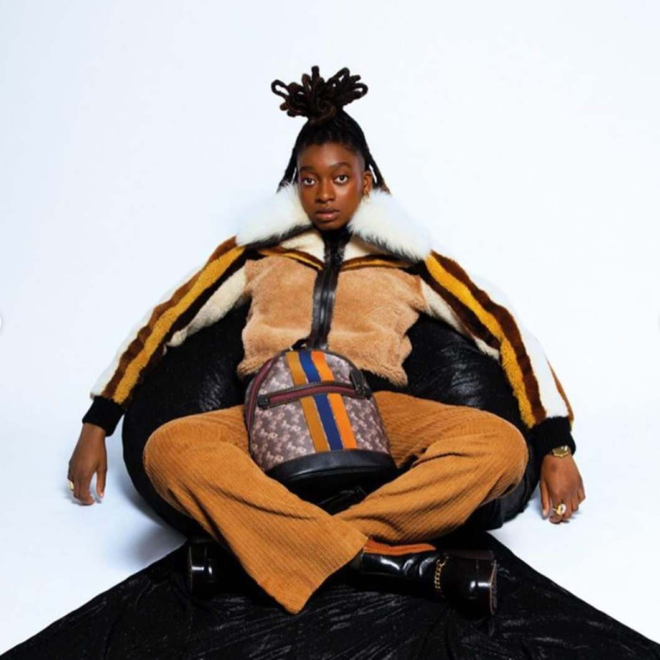 Little Simz - might bang, might not
---
On her stunning new EP, Drop 6, Little Simz demonstrates that confinement can be a conduit to creativity. While stuck inside over the last couple of months, she self-produced the collection and released it through her own independent label, Age 101. The first song, though humbly named "might bang, might not," clearly bangs. Big bass booms and jazzy snares make up the track's relatively simple but sonically huge production, creating the perfect smoky floor for Simz's bars to float on top of. Simz stacks witty brag upon witty brag here (my favorite is that she not only "crashed the party," she "is the party"), but at the end of the day, show is always going to be more important than tell. What she shows is that she's (still) ready to claim her place in the GOAT conversation. She claims she "ain't slept good in days," but with flows that bob like a butterfly, subtle and quick delivery, and a confident sense of humor, maybe she'll be able to rest more easily if more of us finally acknowledge that she's one of the most talented rappers alive.
—
Karl Snyder
on May 21, 2020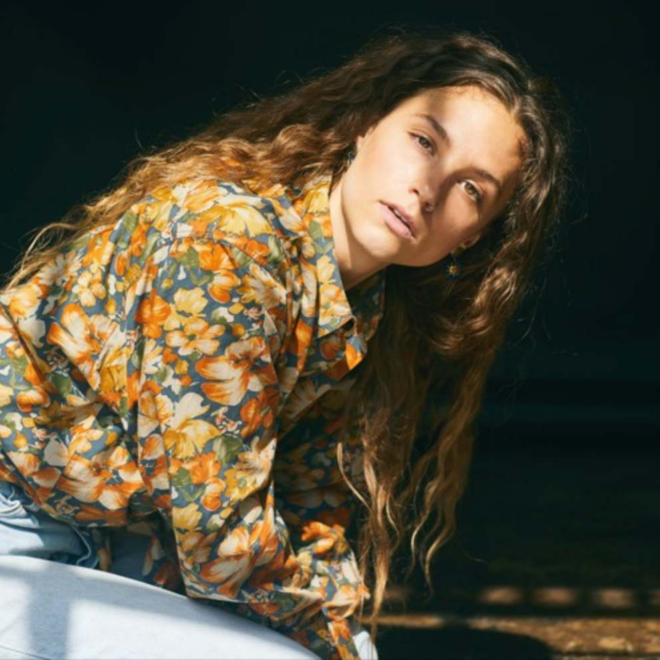 Ronboy - Wake Up
---
Los Angeles-based Ronboy brings together a DIY indie energy with highly produced soundscapes. "Wake Up" is the band's first single off of a gorgeous debut EP and it's a tune that feels like a vision, the kind with half-remembered impossibilities and a hazy feeling that follows you around all day. The song is immaculately crafted, with a carefully built arrangement that draws us in layer by layer until we're surrendering ourselves to the waves of synths and honey-dipped reverb-y vocals. Julia Laws, lead singer and bandleader, sings with a laid back, expansive sound. Its richness only adds to the general vibe of this track, described by Laws as "nostalgic and dreamy." If this is what dreams were always like we'd never want to wake up.
—
Mikhal Weiner
on May 21, 2020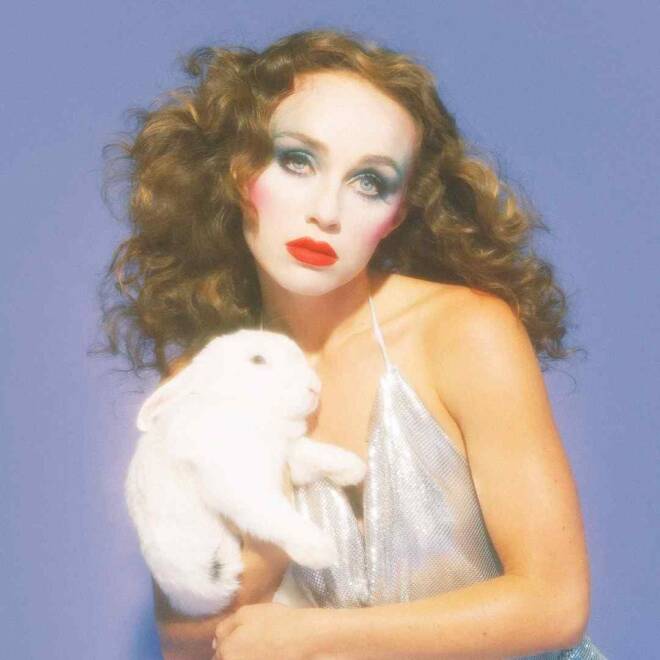 Zella Day - People Are Strangers
---
As she proved with her 2015 single "Hypnotic," 25-year-old Zella Day has some experience with delivering engaging and 'hypnotic' pop with a groove. Five years later, Zella is still producing hypnotic pop, but she is slowing things down a bit with her new single "People Are Strangers." 
Like many of us, Zella seems to have loads of extra time on her hands to get introspective, and the dream-like state of "People Are Strangers" reflects on her deepest thoughts; you can almost hear her moving from one thought to another. In a time where the world is relying on human connection more and more, Zella ponders human interaction over a melody which sounds reminiscent of the dreamy sun-kissed pop produced in 1970's California. Zella gets confessional as she sings about wanting to push people away, and insecurity over wanting to maintain relationships while being acutely aware of the negative aspects of getting to know someone and forming a new bond. Zella candidly admits of her habits, "People are strangers / I'm getting stranger / The moment they wanna get closer I push them further."
Zella seems to open up more as the song progresses on its dreamy legs, almost writing off the idea of meeting anyone new altogether, while she sings "People are danger / It's human nature." It sounds like she would rather be safer than sorry because she holds an awareness that many don't: Humans are more alike than we realize.
Zella Day plans to release an EP sometime in 2020. Look out for Where Does The Devil Hide.
—
Taylor Hodgkins
on May 21, 2020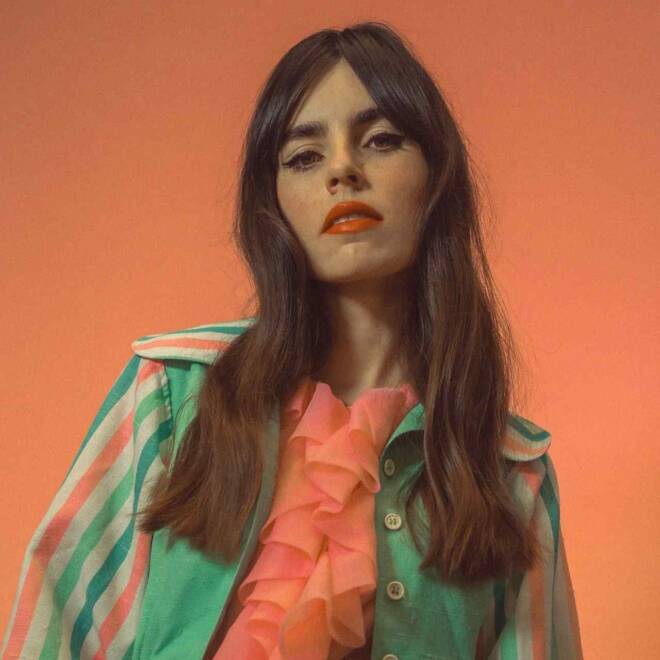 Hazel English - FIve and Dime
---
Hazel English steps outside for a breath of fresh air on "Five and Dime," the latest single from the Oakland-based Australian crooner. Confessing her need for space, English couldn't be blunter: "I was running free 'til you called me up...Gotta get away / 'Cause you're taking up all of my time." Bright vocals animate the track's shoegaze essence with a neo-psychedelic nostalgia. The idea for the song came from a trip she took to Oakland to find space from an increasingly hectic LA. English explains, "'Five and Dime' is actually an old slang term for the area code 510 which covers the East Bay, so I thought it would be a fun way to refer to the place that once used to be my home." As we brace ourselves through uncertain times, the story of this breezy track is a glint of sunshine for us social distancers who might be finding our own metaphorical "five and dime" to escape to. "Five and Dime" is the latest of singles from her debut album Wake UP!, released on April 24 via Marathon/Polyvinyl.
—
Ysabella Monton
on May 21, 2020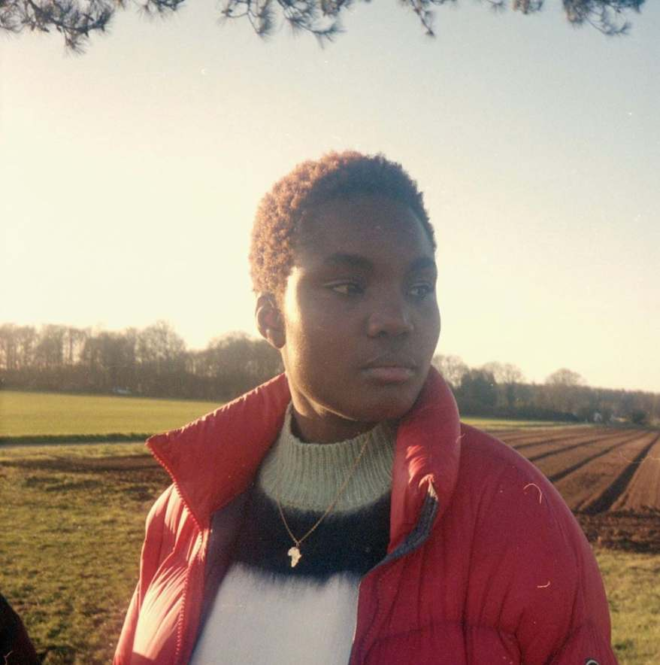 Arlo Parks - Black Dog
---
References to Robert Smith and Sylvia Plath aside, 19-year-old, London-based artist Arlo Parks doesn't just write about loneliness and melancholy, her songs allow some light to shine through too. Her follow-up to her previous single, "Euguene" (a soul-wrenching song about jealousy and heartbreak), "Black Dog" feels much like a second act, as if we come across the same character battling depression. "I would do anything to get you out your room" the narrator tells them. Parks' lyrics are deeply empathetic, connecting with anyone who has lived with someone struggling with mental illness or has gone through it themselves. "It's so cruel what your mind can do for no reason," she sings softly— the verse sinks into your soul. But aside from being a gifted songwriter, she is equally careful with her sound, blending R&B with a dreamy pop aura that echoes some of her fellow compatriots like Nilüfer Yanya or Pip Millet.
The song's music video is a beautiful companion piece, showing two seemingly lonely people in different enclosed spaces. But like the song itself, the video has a subtle twist that quickly becomes apparent: they are not really alone after all.
—
Alejandro Veciana
on May 20, 2020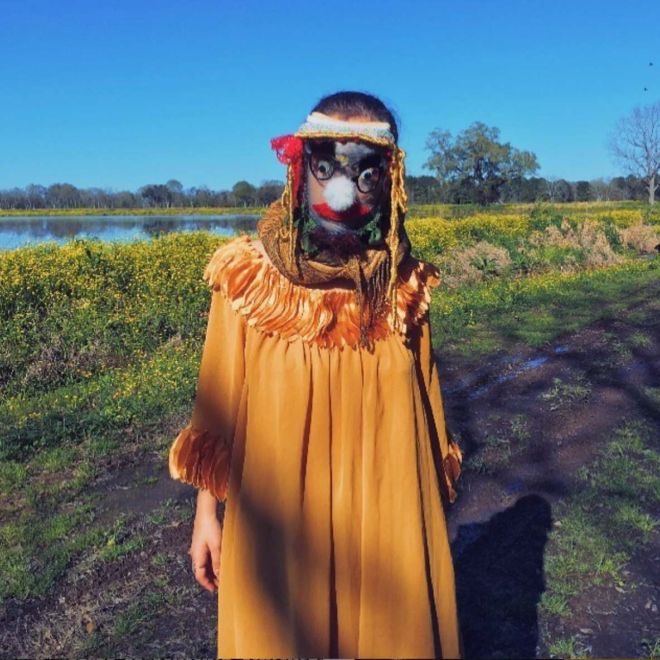 Renée Reed - Out Loud
---
Renée Reed takes us through a haunted daydream in her debut single "Out Loud." It's a hazy and stripped-down folk offering that is mesmerizing in its simplicity. The Lafayette folk gaze artist has an undertone of Cajun influence that bleeds into her delicately plucked acoustic guitar that rises and falls rhythmically. She entrances us with echoing warbled vocals—singing, "I could be daydreaming / hanging out / deep in the corner I tell all your secrets out loud." It feels like something between a warning and a promise. Reed is a strange marriage between Mazzy Star and Adrianne Lenker. The track is foggy and disorienting with moments of brightness that fade as quickly as they come. With such an oddly satisfying debut released via Austin label Keeled Scales, I am inclined to believe her when she sings, "who am I? / you're about to find out."
—
Corey Bates
on May 20, 2020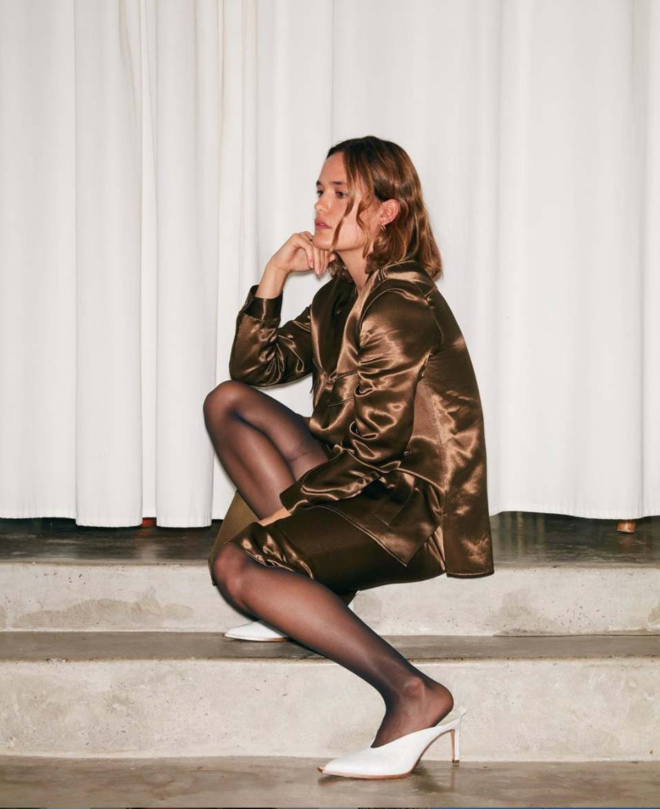 Wet - Come to You
---
Indie-pop group Wet continues to quietly release singles, and the latest release of "Come to You" is heartening in a time when it's so easy to feel defeated and isolated. Kelly Zutrau creates a waterfall of vocals that echo the sentiment, "I will come to you wherever you are / I will comfort you no matter how hard." This track is produced by DJ Dahi, perhaps best known for his credits with Kendrick Lamar and Drake, but more recently credited with production on Father of the Bride with Ezra of Vampire Weekend. Production is kept open on this track to allow for Zutrau's spilling vocals, but the chiming synths and staggered percussion set the tone for a thoughtful reprise. This song serves as a comforting reminder that, although we may not be able to see our loved ones, we can still be there for them if only by way of words. Selfishly, I am hoping that "This Fog" and "Come to You" are the promise of an upcoming album or EP.
—
Beck
on May 20, 2020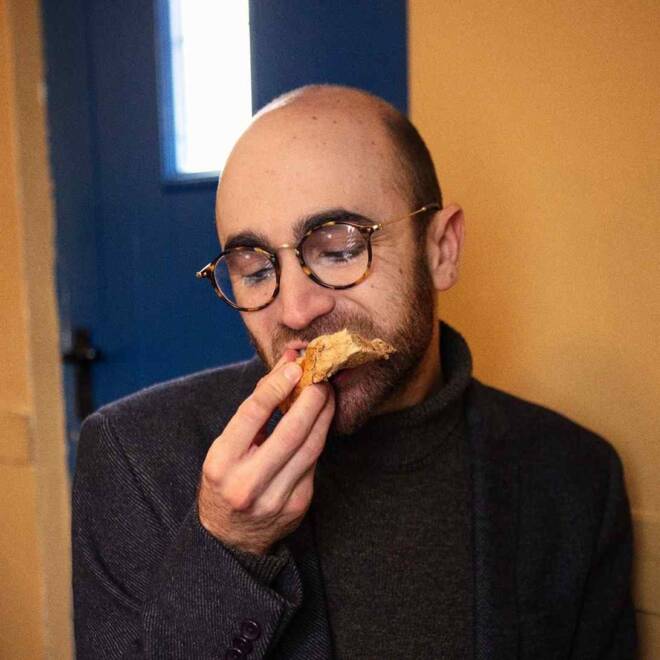 Max Bloom - Cold Hard Light
---
Max Bloom has released his first solo album, Perfume after eight years as part of the band Yuck. On the track "Cold Hard Light" his guitar serves as a centerpiece and guide, leading you through a journey of post-break-up sentiment and internal crisis. Though upbeat and tonally bright, Bloom's guitar line is able to communicate a sense of regret, most notably in the cascading riff which precedes both the first and second verses. It feels like a false smile and juxtaposes beautifully with the lyrics that are draped around it. The ending guitar solo expertly does what a solo is meant to do, and carries the emotional message further on past where lyrics leave off. The last lyric before the solo is "..that's all we'll ever be," and the guitar picks up right there, capturing both the melancholic idea that the best times have already come and gone, as well as a sense of resiliency to move forward anyway.
—
Emerson Obus
on May 20, 2020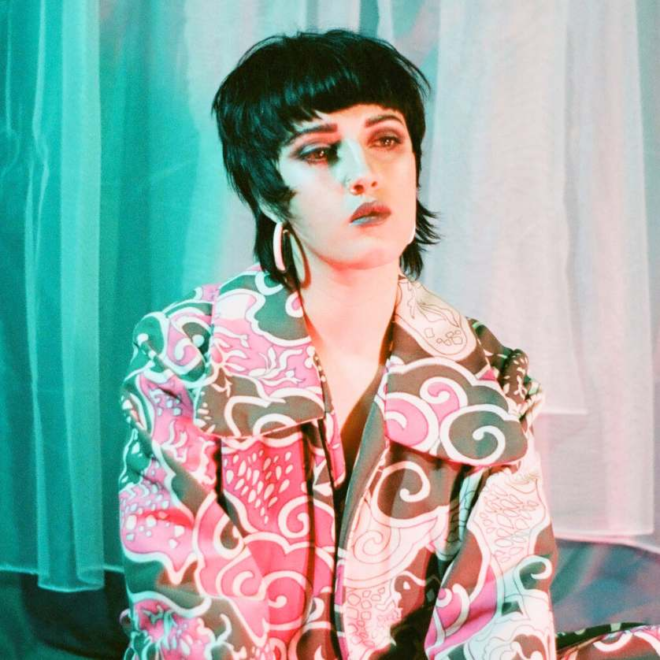 Kue Varo - Just Don't Lie
---
Kue Varo's debut single "Just Don't Lie" is a dream-pop offering that would fit right into an episode of Twin Peaks. The Montreal-based artist begs for the truth before crooning about her shortcomings as a partner, "and forgive / how intense I get / when I want / to be right." The track is dripping with reverb as it moves forward slow and steady to the laid back drum beat. The lead guitar weaves in and around adding a brightness as the bass drives on heavy and strong. Varo pleads for honesty with a raw despair of someone afraid of losing something they've worked tirelessly to get as she sings, "just don't lie / please don't lie." The single was released early on Bandcamp as an effort to raise money for artists who have lost work due to COVID-19. It is the first track off of Varo's upcoming album Daffodil-11.
—
Corey Bates
on May 19, 2020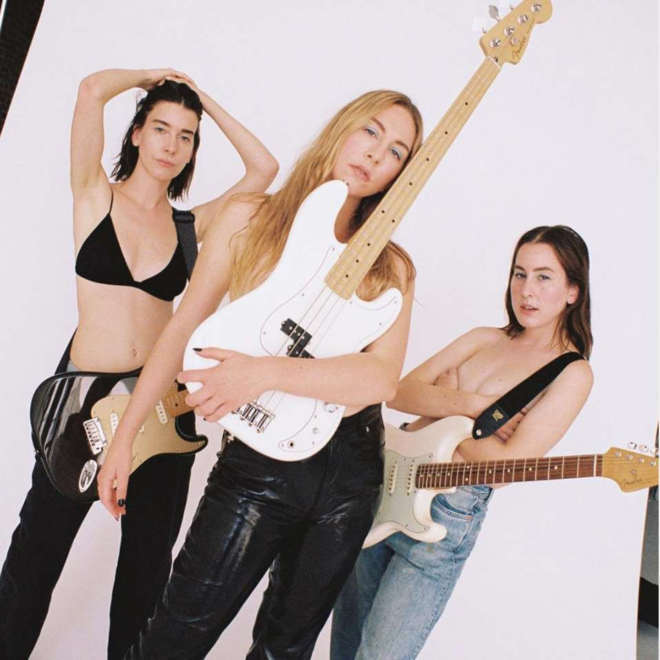 HAIM - I Know Alone
---
For many months, HAIM has been gracing our ears with gem after gem from their upcoming album, Women in Music, Pt. III. The upbeat and timely "I Know Alone" is no exception. Though the song was written well before most of us knew what a COVID was, its compatibility with the current moment is downright eerie. The first line of the song, "Been a couple days since I've been out," sounds more like the first line of a Zoom call with one of my New York friends. And when Danielle sings about driving around while "screaming every word" of Joni Mitchell's "Both Sides, Now," it sounds like I have new plans for this weekend. Even removed from time, "I Know Alone" is an apt ode to malaise, a candid series of vignettes that honor the timeless feeling of being the only one with access to your own mind. Often the first step towards defeating inertia is simply recognizing it. Now if I can only remember the second step: biking around my neighborhood screaming along to HAIM.
—
Karl Snyder
on May 19, 2020