Buzzing Daily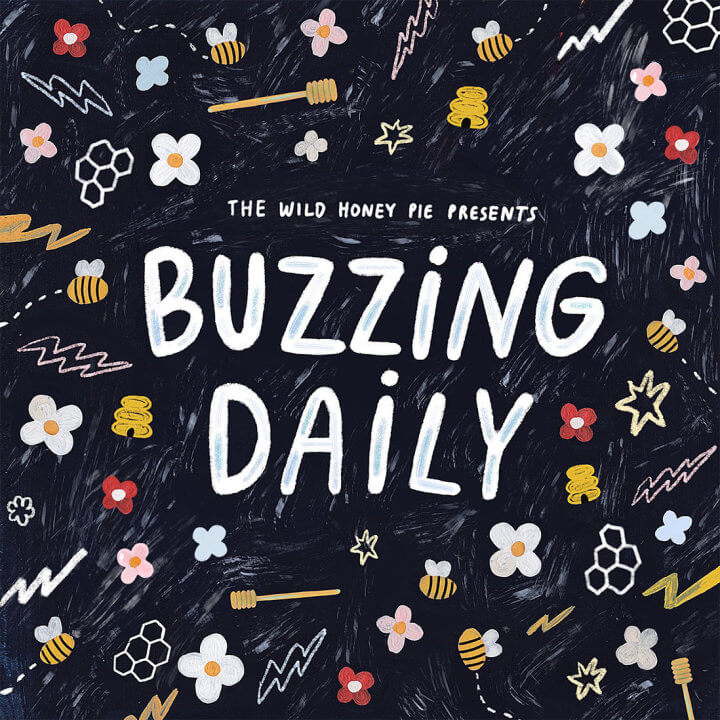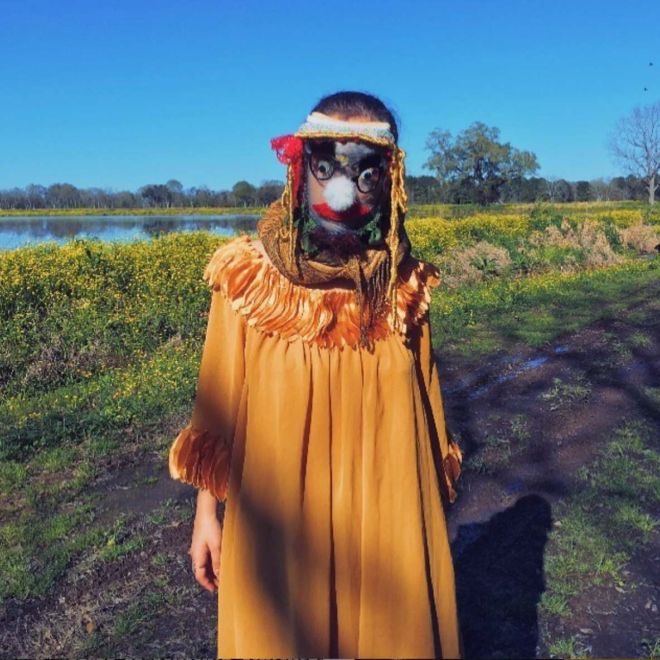 Renée Reed - Out Loud
---
Renée Reed takes us through a haunted daydream in her debut single "Out Loud." It's a hazy and stripped-down folk offering that is mesmerizing in its simplicity. The Lafayette folk gaze artist has an undertone of Cajun influence that bleeds into her delicately plucked acoustic guitar that rises and falls rhythmically. She entrances us with echoing warbled vocals—singing, "I could be daydreaming / hanging out / deep in the corner I tell all your secrets out loud." It feels like something between a warning and a promise. Reed is a strange marriage between Mazzy Star and Adrianne Lenker. The track is foggy and disorienting with moments of brightness that fade as quickly as they come. With such an oddly satisfying debut released via Austin label Keeled Scales, I am inclined to believe her when she sings, "who am I? / you're about to find out."
—
Corey Bates
on May 20, 2020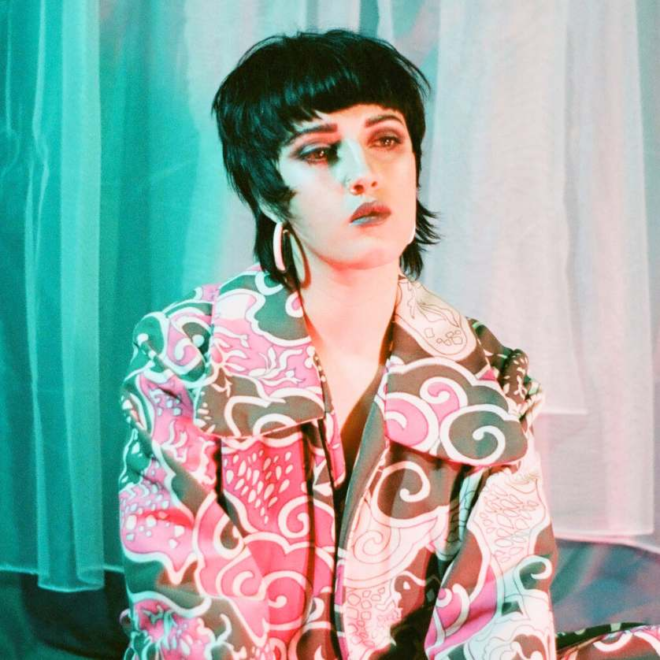 Kue Varo - Just Don't Lie
---
Kue Varo's debut single "Just Don't Lie" is a dream-pop offering that would fit right into an episode of Twin Peaks. The Montreal-based artist begs for the truth before crooning about her shortcomings as a partner, "and forgive / how intense I get / when I want / to be right." The track is dripping with reverb as it moves forward slow and steady to the laid back drum beat. The lead guitar weaves in and around adding a brightness as the bass drives on heavy and strong. Varo pleads for honesty with a raw despair of someone afraid of losing something they've worked tirelessly to get as she sings, "just don't lie / please don't lie." The single was released early on Bandcamp as an effort to raise money for artists who have lost work due to COVID-19. It is the first track off of Varo's upcoming album Daffodil-11.
—
Corey Bates
on May 19, 2020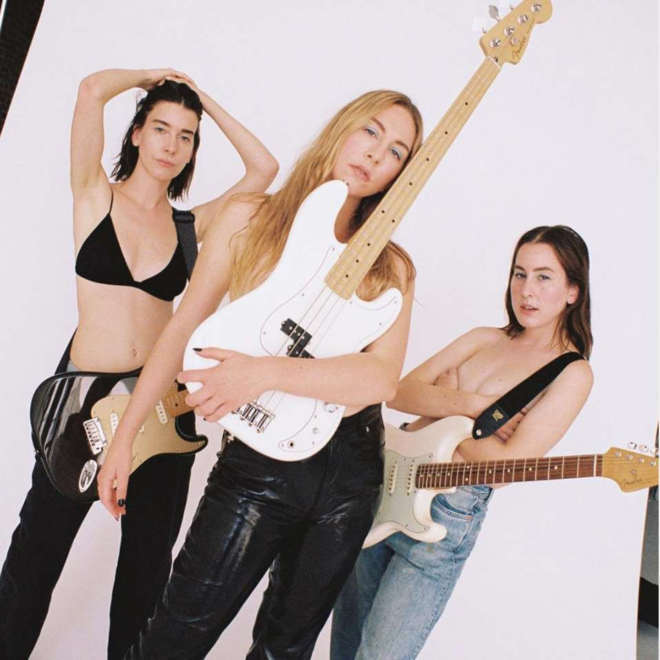 HAIM - I Know Alone
---
For many months, HAIM has been gracing our ears with gem after gem from their upcoming album, Women in Music, Pt. III. The upbeat and timely "I Know Alone" is no exception. Though the song was written well before most of us knew what a COVID was, its compatibility with the current moment is downright eerie. The first line of the song, "Been a couple days since I've been out," sounds more like the first line of a Zoom call with one of my New York friends. And when Danielle sings about driving around while "screaming every word" of Joni Mitchell's "Both Sides, Now," it sounds like I have new plans for this weekend. Even removed from time, "I Know Alone" is an apt ode to malaise, a candid series of vignettes that honor the timeless feeling of being the only one with access to your own mind. Often the first step towards defeating inertia is simply recognizing it. Now if I can only remember the second step: biking around my neighborhood screaming along to HAIM.
—
Karl Snyder
on May 19, 2020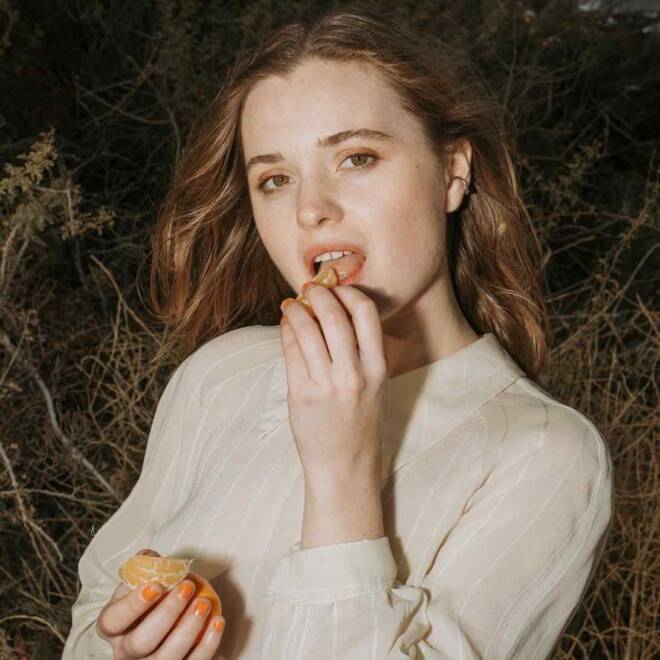 Kathleen - Seven Miles
---
There's no right place to start with "Seven Miles." The vocals, the lyricism, the production, the arrangement—each folding so perfectly into one another. An avalanche of a verse barrels forward amassing energy and urgency. Yet rather than climax, the chorus chooses to stop time completely. A masterful touch, Kathleen taking the chance to offer plainly from the heart. She sings with stunning ease and a convincing assuredness, the moment both intimate and heavenly. The chorus explodes beyond itself, its two characters soaring together above the world's chaos. Returning with added passion, Kathleen shines again, a warm richness developing in the second verse. The perfect bass run sneaks in, teasing more to come, and as the chorus ends more arrives. Kathleen unleashes a breathtaking moment, the band in full force, hoisting her up above the clouds to belt the refrain one last time. With a standout track within a standout EP, Kathleen has found a new sound in a familiar world. Instantly recognizable yet utterly unique, it's something to behold.
—
Max Himelhoch
on May 19, 2020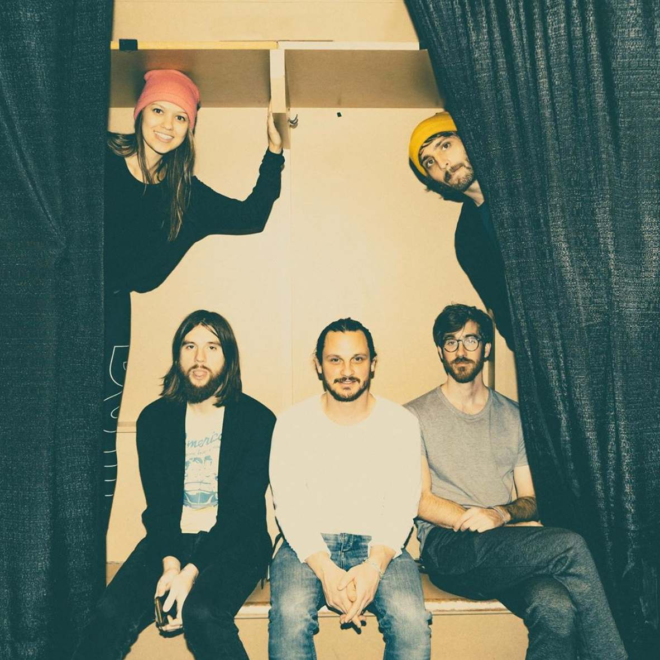 Mt. Joy - Death
---
On a charity livestream, Mt. Joy frontman Matt Quinn explained that "Death" is a misnomer—it is a life-affirming song, he assured, about lending a hand to help others work through problems rather than run away from them. "I know why you like death," he sings, "'Cause when you get in trouble, pulled under rubble / You want something else," but he is there to pull you out of the rubble. Quinn says of the song, "I was hoping this song would remind people and myself that there are so many family members / friends here on earth that want to help us find our peace, and there really is so much beauty here, especially when you let people help you." The song's meandering verse gives way to a raucous chorus best sung en masse, shoulder to shoulder, shouting with little to no regard for tonality, joining on the "Ooh la la" even if you don't know the words. "Death" is a reminder of all of the beautiful moments in life and succeeds in creating one all by itself.
—
Daniel Shanker
on May 19, 2020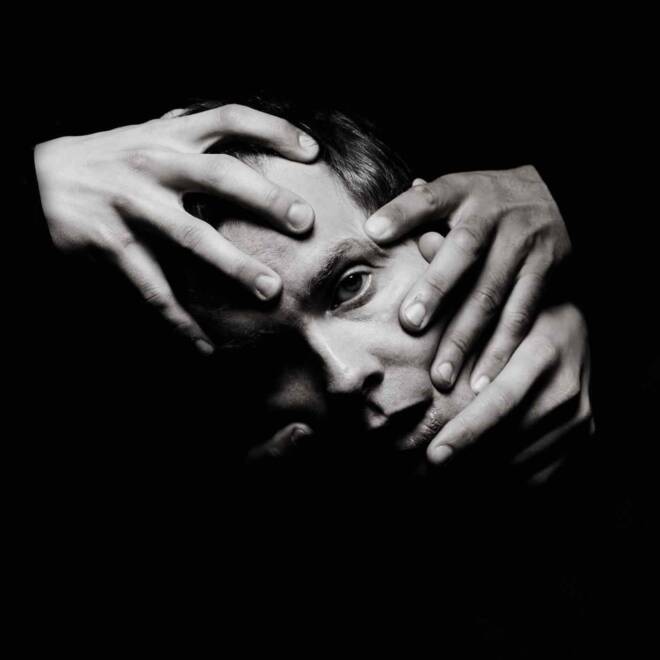 Jónsi - Exhale
---
The summer after I graduated high school, I sat with bulky headphones on a hard metal stool at Waterloo Records in Austin, TX, completely spellbound, as I learned that music can literally make you feel like you're on another planet. At the time, the newly released album Me∂ su∂ i eyrum vi∂ spilum endalaust was the first music I'd ever heard by Jónsi Birgisson, and his band Sigur Rós quickly became my favorite. To me, Birgisson's music has always been about the sacred, inextricable relationship between filling and releasing. So when I saw that his first true solo release in a decade would be called "Exhale," I smiled. The track begins with what is essentially a guided meditation: cavernous piano chords lead slowly to eight simple words: "Breathe in / breathe out / learn to / let go." But the beautiful message of "Exhale" is that in moments of instability, you have to be able to forgive—at the very least, yourself; and perhaps, the universe. As the soundscape begins to shimmer and awaken post-meditation, Jónsi sings, "This is the way it is / It isn't your fault / It isn't your fault," and maybe it's just me, but right now that's exactly what my anxious brain needs to hear. Around the halfway point, we begin to hear distant electronic chirps: the first signs of the track's brilliant co-producer, A. G. Cook, and a subtle amuse-bouche for the pounding, cathartic pop he provides for the song's magnificent coda. The space created by the contemplative second verse ("Hold on / Inhale / Exhale / Exhale it from today") is then filled with an ecstatic sun-shower of sound: anchored by A.G. Cook's buoyant bass, Jónsi's vocals swirl around themselves like a hive of butterflies, and eventually disappear. Then, filled with a fresh hope, you exhale.
—
Karl Snyder
on May 18, 2020
Max Garcia Conover - "Handsome Suit"
---
Max Garcia Conover's new single "Handsome Suit" is a stunning acoustic ballad that weaves sentiments of past and present into one harmonious and well-crafted track. Conover's gravelly voice radiates feelings of warm nostalgia in a way that is as beautiful as it is bittersweet. "Handsome Suit" combines the sonic qualities of a tactile bedroom demo combined with the refinement and lyrical sophistication of an artist who has mastered his craft. Conover's first lines, "Half-Puerto-Rican in a handsome suit / skinny little nothing in the buffalo news" sets the tone of the entire song, and prompts the singer's authentic reminiscence on the childhood and family events that have led to his current multifaceted identity. Conover's gruff vocals and sincere vibrato are sure to please anyone who enjoys the work of Donovan Woods, Father John Misty and Jackie Green, and nearly anyone else who is looking for a thoughtful Americana tune.
—
Lilly Rothman
on May 18, 2020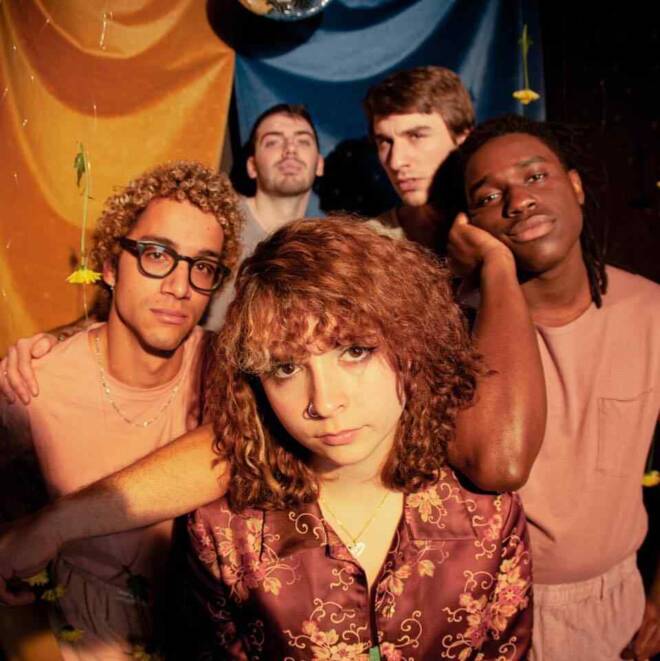 Similar Kind - Maria
---
"Maria," the new single from indie-pop band Similar Kind, successfully captures the enchanting yet endlessly frustrating emotional cocktail associated with deep infatuation. The band, originally formed in Norwalk, CT, released their debut EP Faces & Places last year. "Maria" is the first single to be released from their follow-up project. The song introduces itself with a few sustained synth chords and draws you in with an inviting palm-muted guitar lick. Singer Julia Breen's hypnotic vocal first appears about 40 seconds in with the rhetorical question, "Maria, why can't I breathe without ya?" and from that moment on the listener is fully enveloped into the track's swirling world of desire. Billowing around the vocal is a dreamy instrumental haze that continues to build and morph throughout the song with flourishes from the keyboard, guitar and bass. "Maria" is grounded by a funky drum line that seems to effortlessly drive the music forward while leaving plenty of space for the other instruments to breathe. As the track progresses, the groove seeps into your body, and if you're not careful you'll find yourself dancing unabashedly around your bedroom before it ends.
—
Mikhal Weiner
on May 18, 2020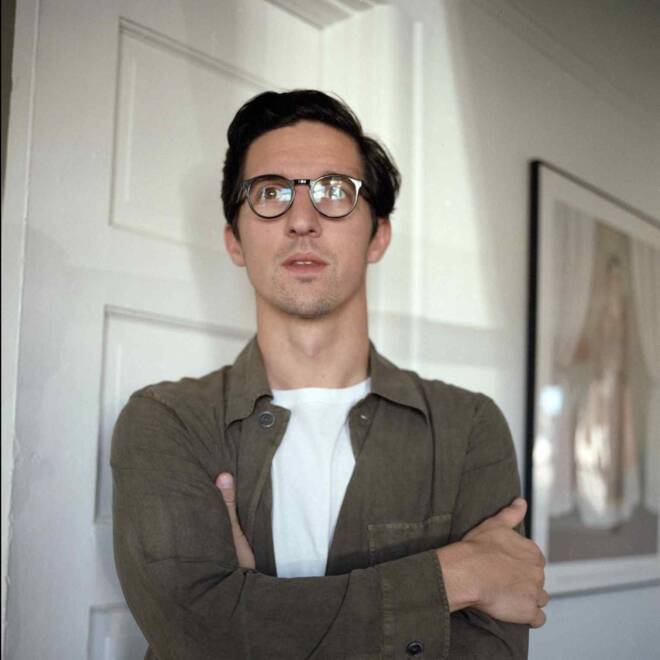 Dan Croll - Work
---
Dan Croll's latest drop Grand Plan is a quick six-track project, including the captivating song "Work." Subdued electronics and keys lead us into the British musician's dreamy voice, which sings "Been a long day, been a long week / I can tell you're tired from the way that you speak." The hi-fi collection of sounds accompanying his vocals is cool and calm, a perfect relaxer for the subject this track is addressing. Carefully crafted combinations of keys, strings and percussion seamlessly weave their way in and out of the soundscape as he sings, "Come and rest your head on the fine silk sheet." "Work" feels as silky as the sheet that he's singing about, and the subtle complexities and changes throughout build a sense of calm optimism that will have us all asking, "Hey, do you have to go to work today?"
—
Ben Burke
on May 18, 2020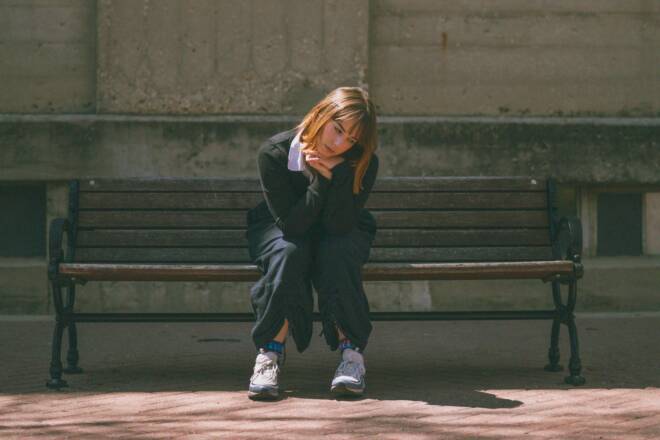 Jordana - I'll Take It Boring
---
Leave it to bedroom pop artist Jordana to write a relatable song about social anxiety while we're all social distancing. The 19-year-old dives into why sometimes simplicity may be the best thing on her latest single, "I'll Take It Boring." The lo-fi song shares the story of an experience Jordana had at a Halloween party in 2017. She sets the scene and immediately expresses that she regrets her decision to go out, describing the party as a "fever dream." The bittersweet track induces both joy and social anxiety with its breathy vocals, snappy basslines and brooding synths. Her inner introvert truly shines through in lyrics like, "Should've stayed at home I would rather be asleep / I could write a poem, maybe read a magazine / Maybe all of this is exactly what it seems / I am in a movie and the scene is a catastrophe."       

—
Alessandra Rincon
on May 15, 2020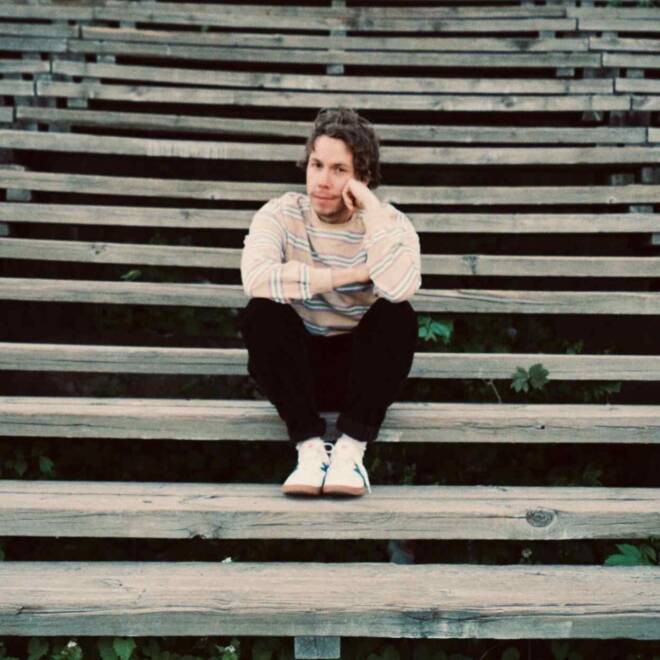 Simen Mitlid - Birds
---
On his new single "Birds," from the upcoming album of the same name, Norwegian singer-songwriter Simen Mitlid expertly guides you through a maze of self-reflection. Memories of friendship, family, doubt and loss are bound together by the consistent sense of longing, both for connection and meaning. The acoustic riff that repeats throughout most of the track, grounds the song as it seamlessly shifts from scene to scene, bringing a sense of cohesion to the vignettes flashing through the narrator's mind. The additional guitar, flutes, harmonized vocals and eventual drums flow around the repeated guitar line to shape the atmosphere of the song. Mitlid's soft and haunting vocal, reminiscent of Sufjan Stevens, ensnares and transports you. The song closes with the repeated line "it's something for the future," adeptly summing up the four-minute journey you have just undergone, down into deep introspection and back out again into cautious hope.
—
Emerson Obus
on May 15, 2020