Buzzing Daily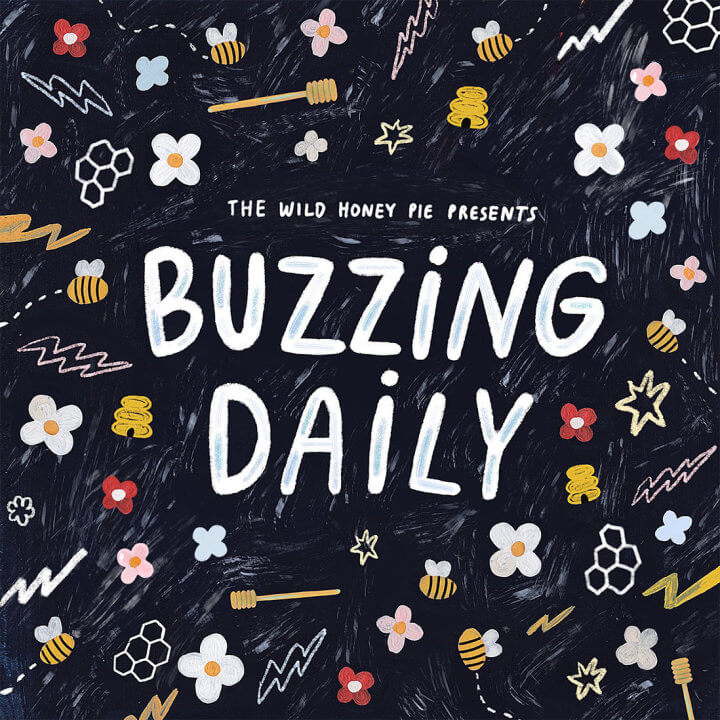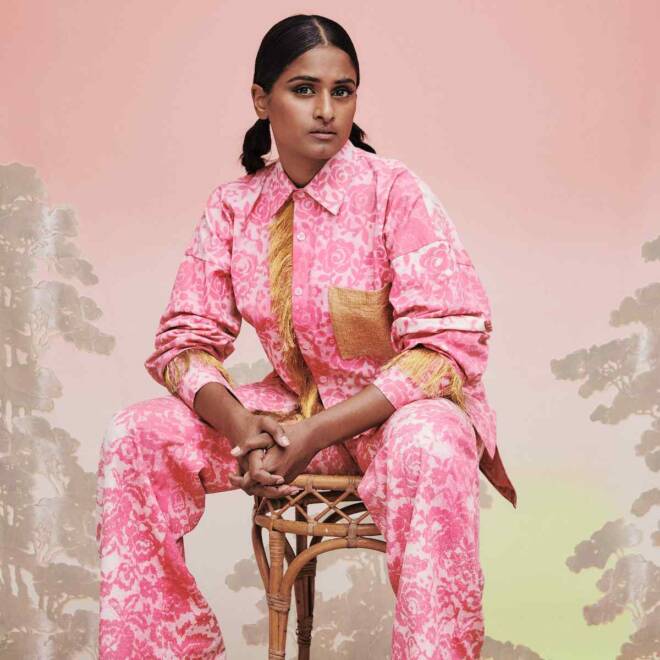 Priya Ragu - Good Love 2.0
---
I love writing about music: the chance to sit and grapple with someone's art, the chance to share what it means to you. But sometimes it feels intimidating and humbling. Such is the case with Priya Ragu's "Good Love 2.0," a remarkable song so creative and sure of itself, it feels hard to do it any justice with mere words. Wasting no time, it opens with a Kaytranada-esque funky groove. The bass rings while Ragu dazzles with smooth vocals. After dancing our way through the chorus, the second verse showcases Ragu's range. She reappears, rapping her way through with confidence and composure. Few can float so effortlessly across styles and genres all in the course of one song. Just shy of the two-minute mark the tune takes a wild new turn, exploring something entirely different. Ragu pulls from South Asian influences, cultivating a moment that demands your attention — a fresh take on a more typical trap structure. The intensity subsides as mesmerizing waves of vocals emerge, at the same time soothing and breathtaking. And although the end of the song is nearly unrecognizable from the start, each moment, each choice, feels purposeful and earned. "Good Love 2.0" is a song that stands on its own and earns your trust along the way, and it's just a taste of Ragu's promise. 
—
Max Himelhoch
on October 16, 2020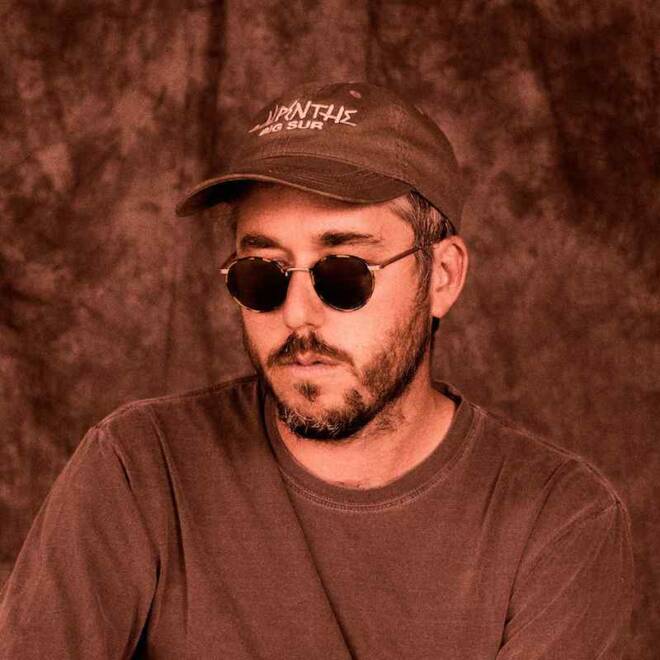 Jesse Kivel - William
---
As the fresh air of autumn circulates amongst us, so the delicacies of artists like Jesse Kivel circulate softly within and around us. "William" is Kivel's first released track from what will be his very first solo LP, Infinite Jess, coming out in full on November 13. This track is similar in quality to the work of The War on Drugs in its timeless sound. It is the type of song that evokes the chill of an autumnal bike ride through suburban streets, feeling and fantasizing all the while. Through the ricochet of warm synth, the clearness of Kivel's voice intones in honesty. Photo by David Kitz.
—
Laney Esper
on October 1, 2020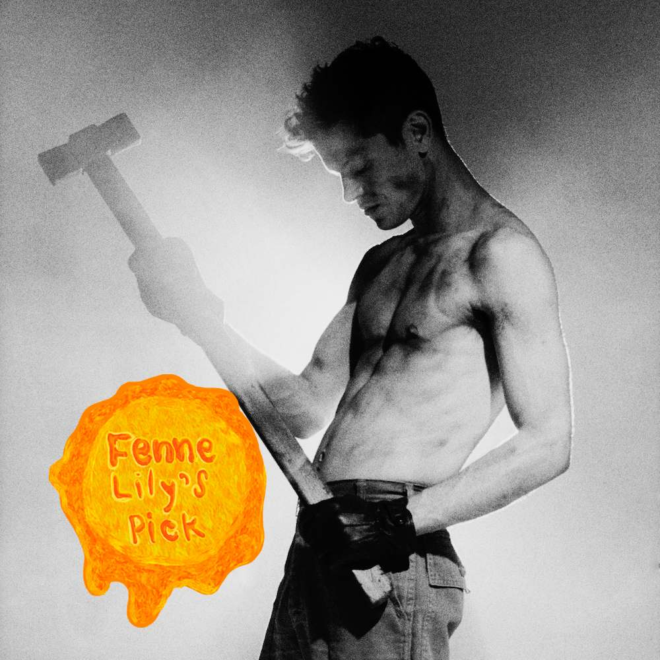 Perfume Genius - Nothing At All
---
This [Perfume Genius] record came out during the hottest week of the year for us, in the middle of lockdown, and I was aching to be anywhere other than in my house. It was perfect timing because this whole record and particularly this song transports me. It's enormous and close at the same time, and that line "I've got what you need, son, nothing at all" breaks my heart. I'm probably misinterpreting it, I hope I am, because the way I understand it is painful. — Fenne Lily
Fenne Lily first emerged within the indie spotlight in 2018 after her self-released album On Hold was discovered via online music platforms. Since then, she has amassed over a million monthly listeners on Spotify and toured with indie superstar Lucy Dacus. Photo by Camille Vivier.
—
Lilly Rothman
on September 30, 2020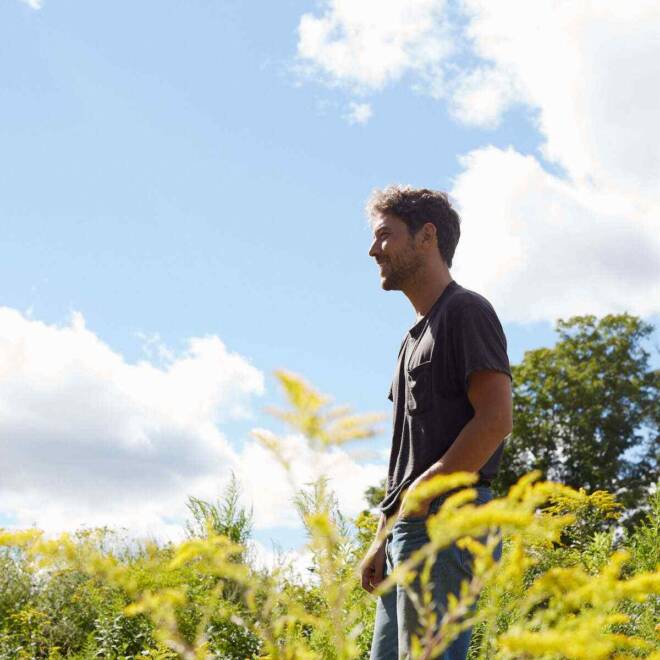 Fleet Foxes - Sunblind
---
September 21 welcomed the first day of autumn and a brand new album from the Seattle-based folkies, Fleet Foxes. "Sunblind," the second cut off of Shore, is a bright and lush eulogy of influences and contemporaries. Throughout the track, frontman Robin Pecknold names off around nineteen artists that have both had an effect on Pecknold's life and have passed away at a young age. Though the song deals with death, it never comes across as mournful, at least not in a traditional sense. Pecknold vows to carry on the legacy of Elliott Smith, Arthur Russell and a handful of others through his own music, celebrating and honoring by creating music under their influence. Instrumentally, "Sunblind" reflects the same idea, rising to a crescendo under sunny guitars and warm vocals. Fleet Foxes are a great band, and "Sunblind" finds the ensemble squinting to the heavens as they cite some of the sources of their success. Photo by Emily Johnston.
—
Jonah Minnihan
on September 30, 2020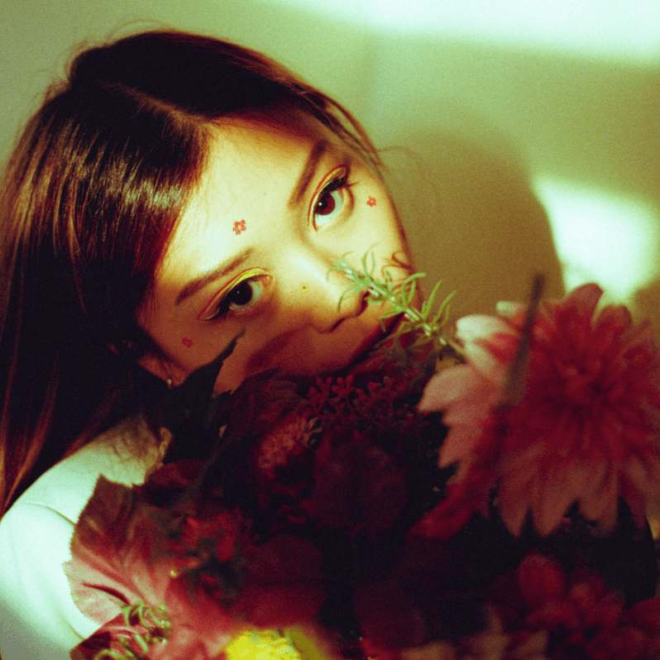 cehryl - Superbloom
---
There's a special kind of innocence tied to the tumultuous journey of an immature love. From the spirited beginnings that paint our worlds crimson red all the way through to the disillusioned end, an immature love is often one that we cannot forget. The Hong Kong native cehryl simulates these mercurial highs and lows in her charming release "superbloom." The lo-fi bedroom pop track is minimal in nature yet speaks volumes of its own in such a short amount of time. Utilizing story-like lyricism to guide the song in a poetic fashion, and a youthful soundscape to maintain a sense of innocence, cehryl unfolds a good-natured love that is not quite yet able to bloom. In the words of the young creative, "['superbloom'] is about the death of immature love." The song sees itself as the artist's third 2020 release following "Hide n Seek / Moon Eyes" and a "Together Lonely" remix with Tim Atlas. Although "superbloom" is much shorter than the former tracks, it's definitely one you'll find yourself listening to on a loop!
—
Bianca Brown
on September 30, 2020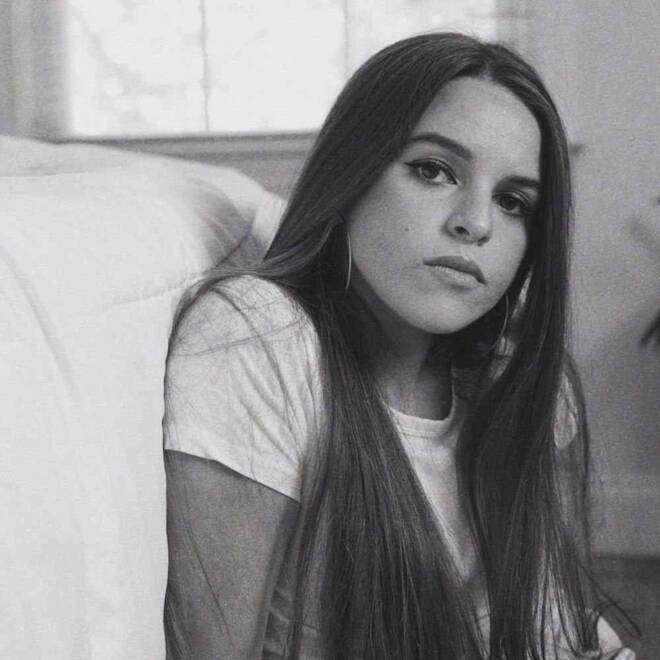 Shannon Lauren Callihan - Love You Right
---
Nashville-based R&B/soul singer-songwriter Shannon Lauren Callihan delivers a romantic groove that is sweet and sultry in its proclamations. "Love You Right" is a track that is full of sweet-somethings, one of my favorite lines being, "I don't need no shiny things / Just want the joy your smile brings / It's in the way you look at me." Reminiscent of the modern sounds of Natalie Prass and Tom Misch, while infusing elements of classic soul, Callihan is an artist you can listen to and satisfy any mood. Smooth vocals mixed alongside funky bass and an air of vinyl crackle creates a sound that could be described as both modern and timeless. A multi-instrumentalist known for her guitar playing, Callihan started releasing singles in 2019 and shows no sign of slowing down. Working with Nashville producer Jude Smith, she is focused on putting out more music and solidifying her place in the world of neo soul. Photo by Sydney Conrad.
—
Beck
on September 30, 2020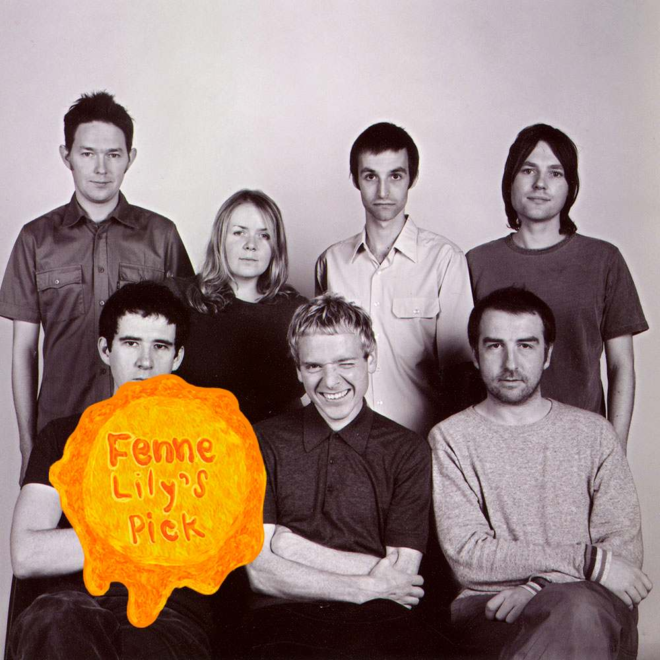 Belle and Sebastian - Sleep The Clock Around
---
I was given Write About Love on CD when I was 12 and I listened non-stop for years, and then got to a point where I kind of disregarded music I'd loved and reinvented my taste for no reason. Like I was rebelling against myself. So there was a long period of time where I forgot about Belle and Sebastian and recently this track came on a discover playlist, something like that, and I felt so stupid for leaving them behind. A perfect melody — it's so simple, I tried to play it myself and it sounds shit, too empty, it's that constant harmony that makes it so addictive. Everything about the arrangement is essential, nothing goes to waste. I'm also getting more and more obsessed with finding The Perfect Snare Sound, which I know seems boring, but this one's a really, really good snare. — Fenne Lily
Fenne Lily's sophomore album, BREACH, is nothing short of a feminist masterpiece. Her song writing brims with confessional authenticity and poetic self-awareness. Many of the tracks from this album confront the intermediate space between love and loss, providing a soundtrack to the grey areas of our life.
—
Lilly Rothman
on September 29, 2020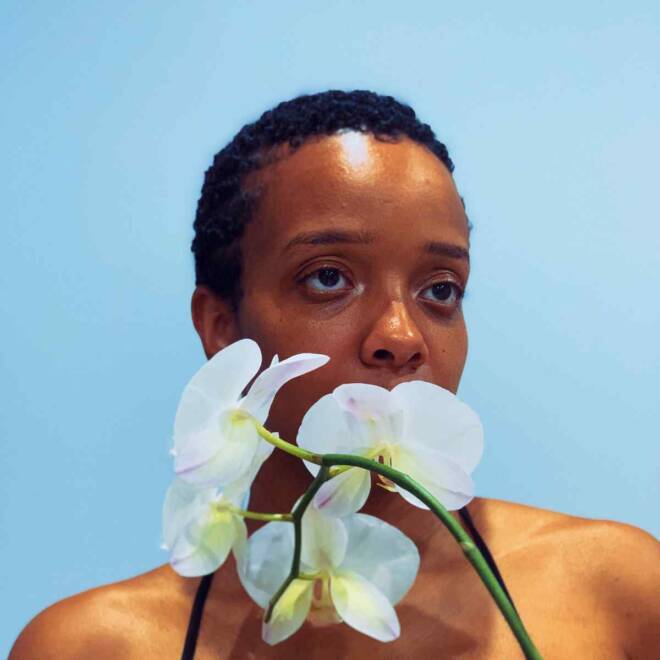 Jamila Woods - Sula (Hardcover)
---
Jamila Woods' Toni Morrison–inspired "SULA (Hardcover)" has a sensual groove, and revolves around what it means for her to be in her own body. She rejects the notion that women should be submissive when it comes to their sexuality, stating "I don't wanna make no babies / I don't need a man to save me" in a sharp, searing tone. "Freedom and triumph, they weren't meant for me / Girls of my color find something else to be / I'm better / I'm better," she then sings effortlessly over the rollicking beat. As an empowered Black woman, she reflects on the boxes Black women have been forced into for centuries, and in turn creates a sonic oasis where she can feel comfortable being herself without having to worry about society's pressures closing in on her. A fascinating exploration of the erotic and the unique kind of intimacy that one can only have with themselves, "SULA (Hardcover)" is a moving anthem of self-love and bodily autonomy. Listen on Bandcamp or wherever you stream.
—
Paige Shannon
on September 29, 2020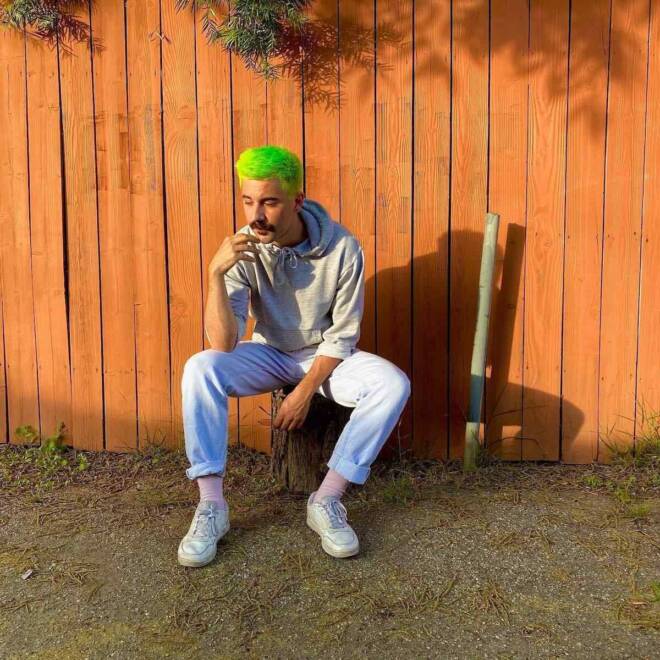 The Undercover Dream Lovers - Drive Thru
---
Out of isolation comes an abundance of passion and articulation of the inner landscape of the artist's mind. This is true and evident in the release of "Drive Thru" from The Undercover Dream Lovers. Throughout the duration of isolation, Matt Koenig spent his time pouring into an album which was written in its entirety over the course of the ongoing quarantine. "Drive Thru" is a synth-infused structure with layers of Matt Koenig's silk-like vocals rippling over a compelling groove of a beat. This track provides a sound that evokes the feelings of a night drive with someone, beholding an undeniably enticing energy; it is a melodious bubbling over of connection, care and depth.
—
Laney Esper
on September 29, 2020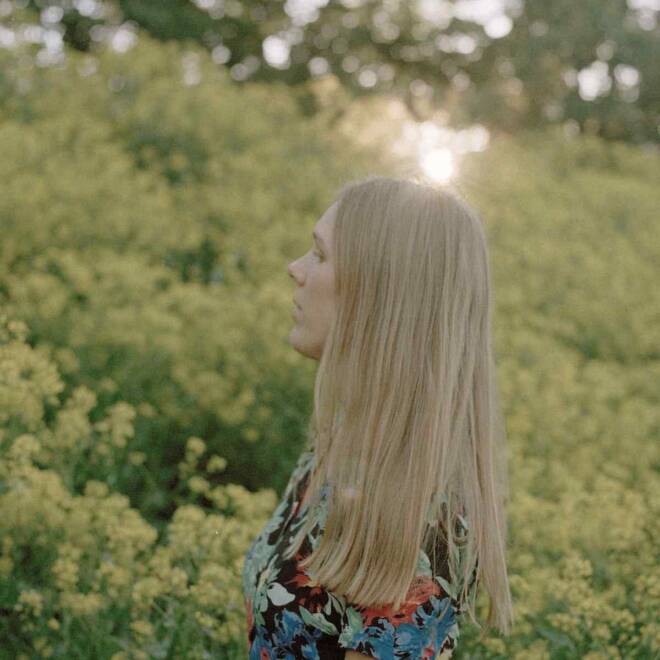 Juni Habel - Run Dry
---
From Norwegian singer/songwriter Juni Habel comes "Run Dry," a delivery, as if from nature, made of an honest emotional outpour through instrument and voice. On her second single, not only does she sing with ethereal character, but she uses her voice intuitively to welcome her listeners into a romantically trying experience. Over gorgeous guitar arpeggiation, she sings with confessional spirit that longs for a response greater than the one she has been given thus far. Habel's storytelling abilities are governed by her ability to express corresponding feelings through melodic interpretation, and her images of human interaction are painfully accessible. It is clear that she is in touch with something beyond us—perhaps beneath us. Photo by Andrea Hovik.
—
Daphne Ellis
on September 29, 2020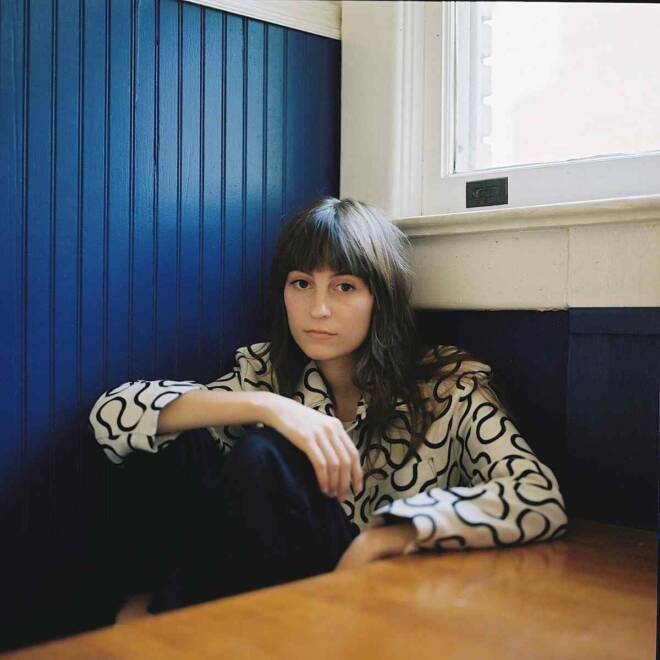 Faye Webster - Better Distractions
---
Faye Webster's latest single "Better Distractions" further cements her laid-back sound, which comes together to be an unexpected combination of R&B, classic country and indie rock. "Got two friends that I could see, but they got two jobs and a baby / I just wanna see you," Webster croons longingly over slide guitar, a bassline that is hard not to sway along to and delicate keys that brighten up the track. The verses are breathless sentences of boredom and yearning that swell into a singular message as she repeats, "Will you? Will you? Will you? Will you? Will you? Will you be with me?" The accompanying video furthers the dreamy and detached feeling of the song as Webster seemingly floats through her day singing deadpan into the camera. This hazy dissociative quality is somewhat of a through line in Webster's work, and it pairs well with her distinctive vocals that are impossibly both pleading and detached. Photo by Brandon McClain.
—
Corey Bates
on September 25, 2020