Buzzing Daily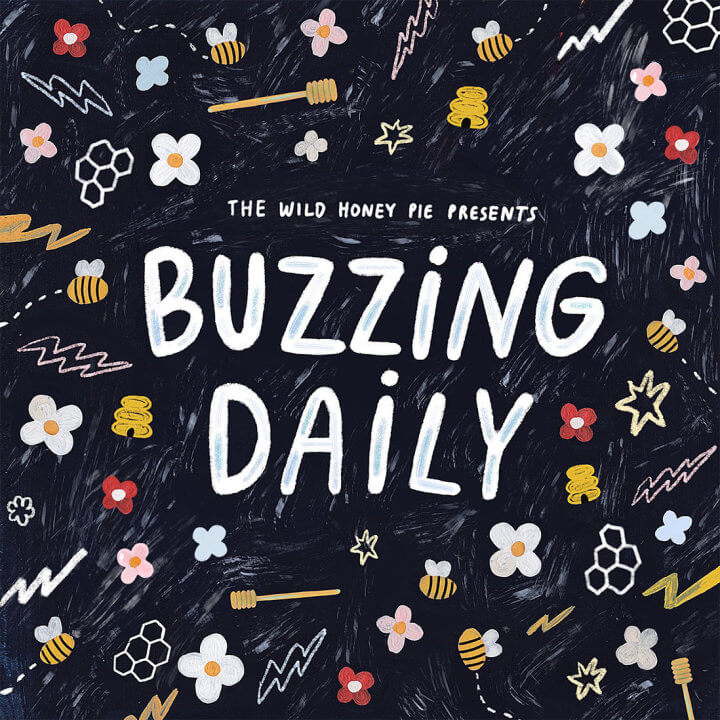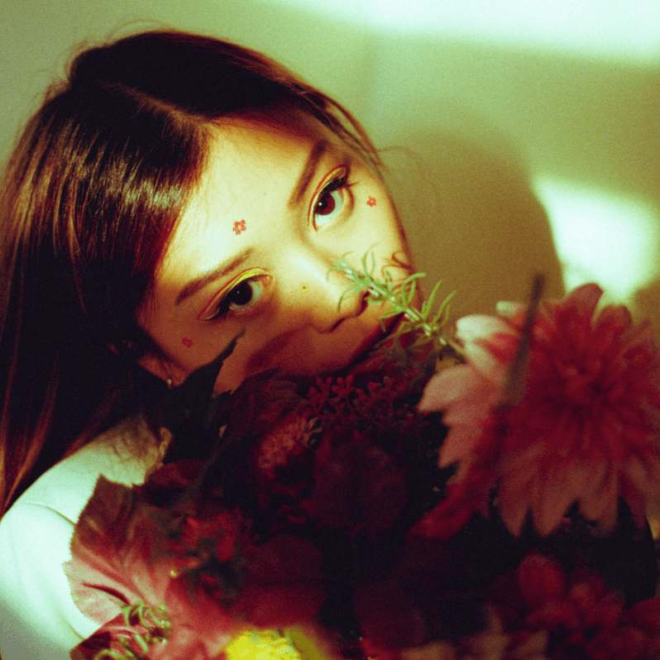 cehryl - Superbloom
---
There's a special kind of innocence tied to the tumultuous journey of an immature love. From the spirited beginnings that paint our worlds crimson red all the way through to the disillusioned end, an immature love is often one that we cannot forget. The Hong Kong native cehryl simulates these mercurial highs and lows in her charming release "superbloom." The lo-fi bedroom pop track is minimal in nature yet speaks volumes of its own in such a short amount of time. Utilizing story-like lyricism to guide the song in a poetic fashion, and a youthful soundscape to maintain a sense of innocence, cehryl unfolds a good-natured love that is not quite yet able to bloom. In the words of the young creative, "['superbloom'] is about the death of immature love." The song sees itself as the artist's third 2020 release following "Hide n Seek / Moon Eyes" and a "Together Lonely" remix with Tim Atlas. Although "superbloom" is much shorter than the former tracks, it's definitely one you'll find yourself listening to on a loop!
—
Bianca Brown
on September 30, 2020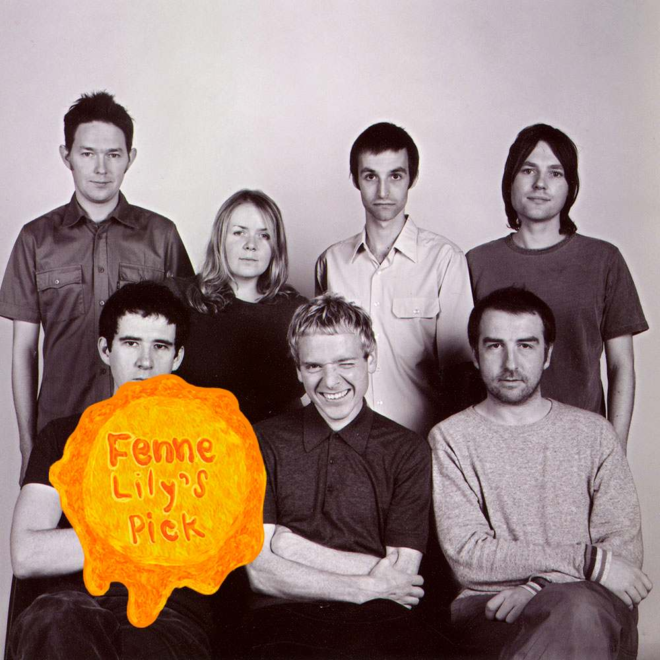 Belle and Sebastian - Sleep The Clock Around
---
I was given Write About Love on CD when I was 12 and I listened non-stop for years, and then got to a point where I kind of disregarded music I'd loved and reinvented my taste for no reason. Like I was rebelling against myself. So there was a long period of time where I forgot about Belle and Sebastian and recently this track came on a discover playlist, something like that, and I felt so stupid for leaving them behind. A perfect melody — it's so simple, I tried to play it myself and it sounds shit, too empty, it's that constant harmony that makes it so addictive. Everything about the arrangement is essential, nothing goes to waste. I'm also getting more and more obsessed with finding The Perfect Snare Sound, which I know seems boring, but this one's a really, really good snare. — Fenne Lily
Fenne Lily's sophomore album, BREACH, is nothing short of a feminist masterpiece. Her song writing brims with confessional authenticity and poetic self-awareness. Many of the tracks from this album confront the intermediate space between love and loss, providing a soundtrack to the grey areas of our life.
—
Lilly Rothman
on September 29, 2020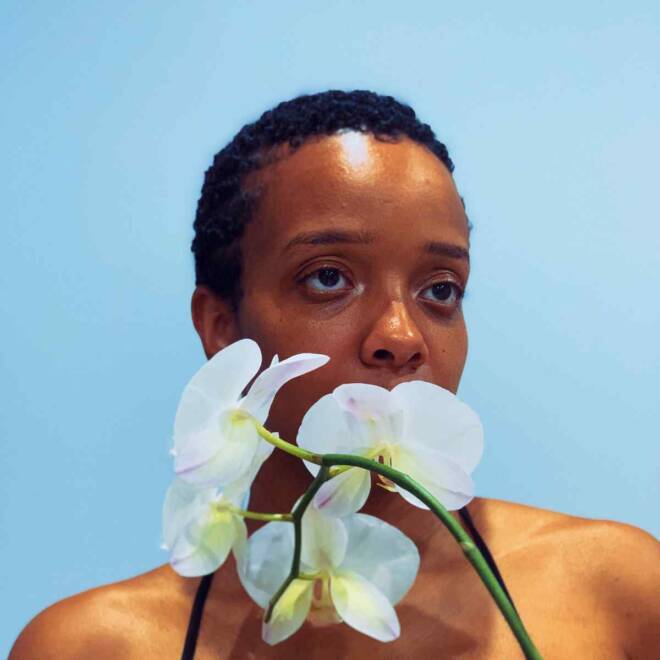 Jamila Woods - Sula (Hardcover)
---
Jamila Woods' Toni Morrison–inspired "SULA (Hardcover)" has a sensual groove, and revolves around what it means for her to be in her own body. She rejects the notion that women should be submissive when it comes to their sexuality, stating "I don't wanna make no babies / I don't need a man to save me" in a sharp, searing tone. "Freedom and triumph, they weren't meant for me / Girls of my color find something else to be / I'm better / I'm better," she then sings effortlessly over the rollicking beat. As an empowered Black woman, she reflects on the boxes Black women have been forced into for centuries, and in turn creates a sonic oasis where she can feel comfortable being herself without having to worry about society's pressures closing in on her. A fascinating exploration of the erotic and the unique kind of intimacy that one can only have with themselves, "SULA (Hardcover)" is a moving anthem of self-love and bodily autonomy. Listen on Bandcamp or wherever you stream.
—
Paige Shannon
on September 29, 2020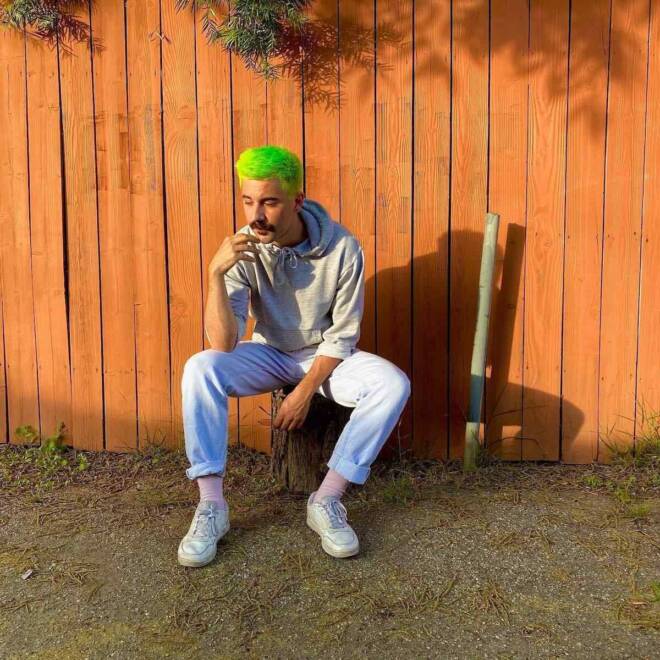 The Undercover Dream Lovers - Drive Thru
---
Out of isolation comes an abundance of passion and articulation of the inner landscape of the artist's mind. This is true and evident in the release of "Drive Thru" from The Undercover Dream Lovers. Throughout the duration of isolation, Matt Koenig spent his time pouring into an album which was written in its entirety over the course of the ongoing quarantine. "Drive Thru" is a synth-infused structure with layers of Matt Koenig's silk-like vocals rippling over a compelling groove of a beat. This track provides a sound that evokes the feelings of a night drive with someone, beholding an undeniably enticing energy; it is a melodious bubbling over of connection, care and depth.
—
Laney Esper
on September 29, 2020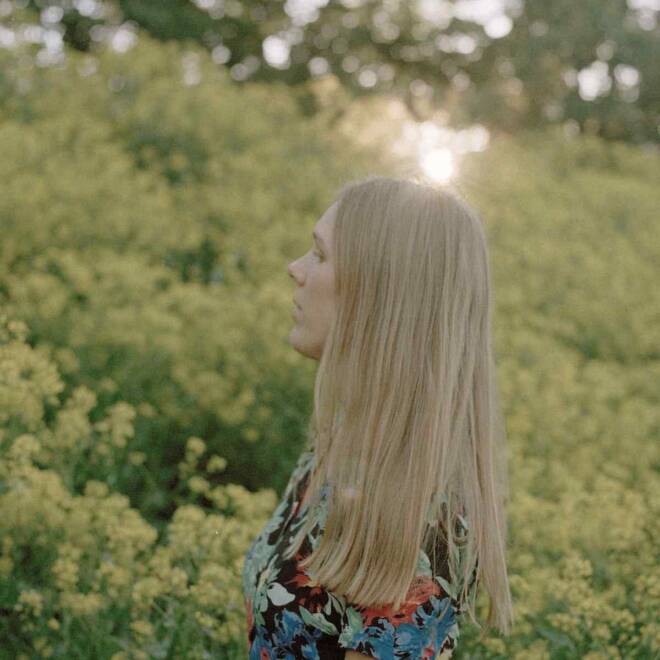 Juni Habel - Run Dry
---
From Norwegian singer/songwriter Juni Habel comes "Run Dry," a delivery, as if from nature, made of an honest emotional outpour through instrument and voice. On her second single, not only does she sing with ethereal character, but she uses her voice intuitively to welcome her listeners into a romantically trying experience. Over gorgeous guitar arpeggiation, she sings with confessional spirit that longs for a response greater than the one she has been given thus far. Habel's storytelling abilities are governed by her ability to express corresponding feelings through melodic interpretation, and her images of human interaction are painfully accessible. It is clear that she is in touch with something beyond us—perhaps beneath us. Photo by Andrea Hovik.
—
Daphne Ellis
on September 29, 2020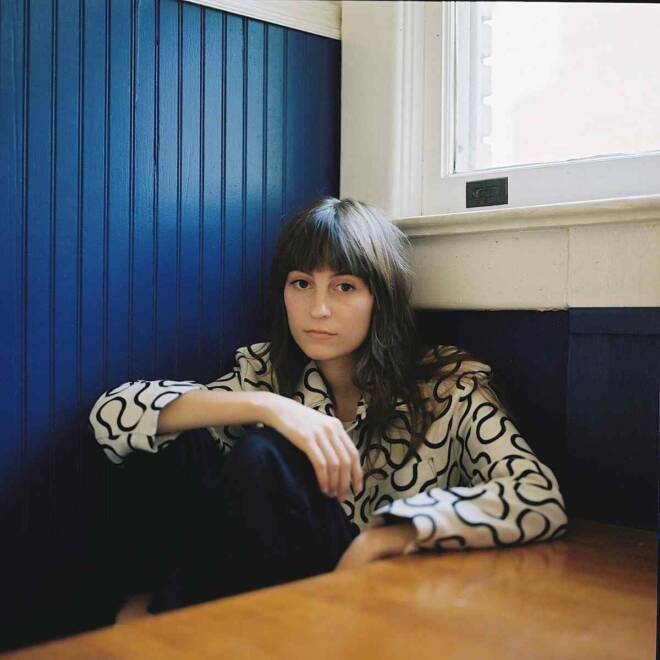 Faye Webster - Better Distractions
---
Faye Webster's latest single "Better Distractions" further cements her laid-back sound, which comes together to be an unexpected combination of R&B, classic country and indie rock. "Got two friends that I could see, but they got two jobs and a baby / I just wanna see you," Webster croons longingly over slide guitar, a bassline that is hard not to sway along to and delicate keys that brighten up the track. The verses are breathless sentences of boredom and yearning that swell into a singular message as she repeats, "Will you? Will you? Will you? Will you? Will you? Will you be with me?" The accompanying video furthers the dreamy and detached feeling of the song as Webster seemingly floats through her day singing deadpan into the camera. This hazy dissociative quality is somewhat of a through line in Webster's work, and it pairs well with her distinctive vocals that are impossibly both pleading and detached. Photo by Brandon McClain.
—
Corey Bates
on September 25, 2020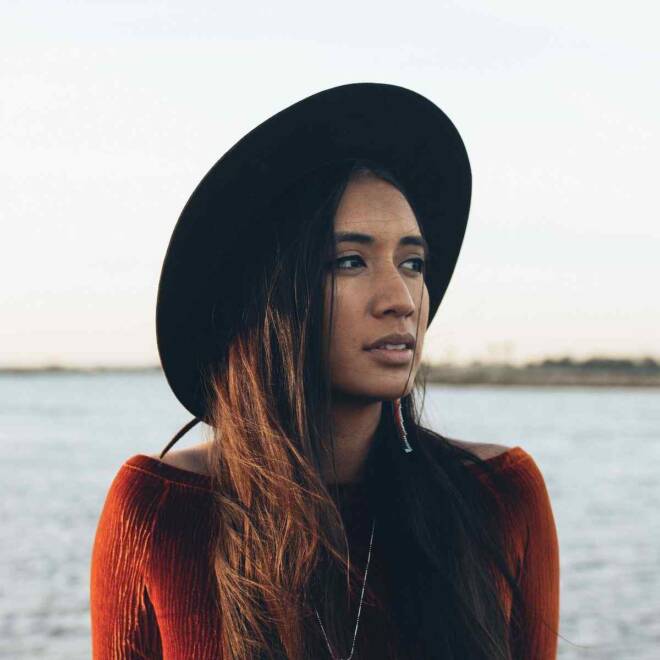 Raye Zaragoza - They Say
---
Folk singer-songwriter Raye Zaragoza challenges the proverbial "American Dream" on "They Say," a song that demands to be heard. "They say that folk music's for the elite," the Mexican, Native American and Japanese-American Zaragoza sings, confronting gentrification of the genre head-on. These exclusionary practices date back to Indigenous folk artists such as Buffy Sainte-Marie being blacklisted by American media in the 70s and 80s for their political music, deemed then as controversial and taking away from folk music's heart; it was meant to tell honest stories for all to hear, and Zaragoza reclaims it with grace. For Zaragoza, existing in a genre that doesn't typically make space for Indigenous women is a political act in itself. "They Say" points out lies people of color have been fed about health care (it will "never come cheap") and how all it takes to be happy is a little hard work ("just get another job"). Zaragoza doesn't hesitate to address the disparity of romanticizing an ideal not actually attainable by the very Americans who give texture and color to the fabric of this country. "Who's gonna sing for me?" she asks, daring her "elite" counterparts to take a stand as clear as her own. No stranger to being the voice of protest, Zaragoza first gained traction with her 2016 track "In The River," which protested the Dakota Access Pipeline. There lies an even grander statement in the title of her upcoming record, Woman In Color, insisting that she cannot be muted. Woman In Color will be released on October 23 via her own label, Rebel River Records. Photo by Cultivate Consulting.
—
Ysabella Monton
on September 25, 2020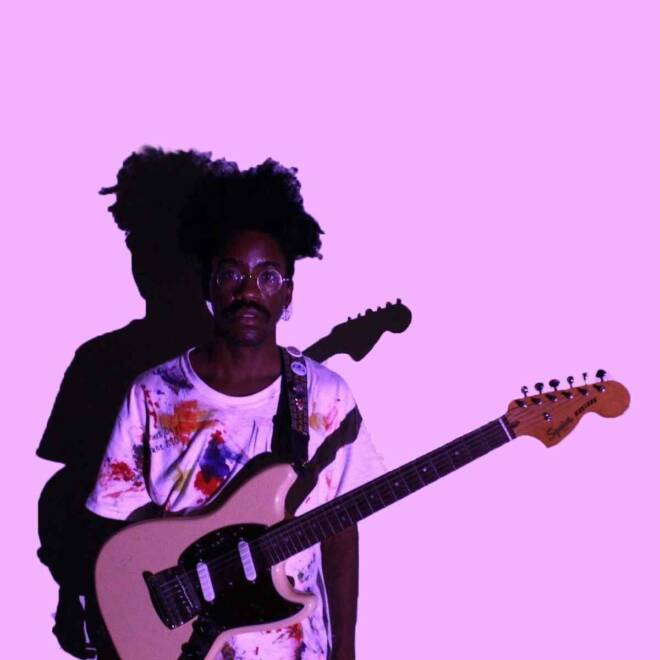 Blvck Hippie - Rhodes Ave
---
Blvck Hippie welcomes listeners to the street of their childhood home in their newest single, "Rhodes Ave." This nostalgia- and jazz-infused track conveys the strange dichotomy of, as frontman Josh Shaw describes, "the childhood feeling of wanting to live up to expectations with the grown-up experience of never feeling like enough." Likewise, the verses chime in with a youthful flare, eventually condensing into the light fog of the chorus. Entering the chorus is what entering a cavernous home is like—first expecting familiar comforts, before tragically rearing back into a desperate search against the desolation. In his dwellings, Shaw wonders, "Are you here? / Is anyone home?" The question melds itself into a howl—a wolf's call to all that's gone. While the feeling of emptiness is shrouding, "Rhodes Ave" is open to all who come by—both uninvited, and alone.
—
Katya Myasnikova
on September 25, 2020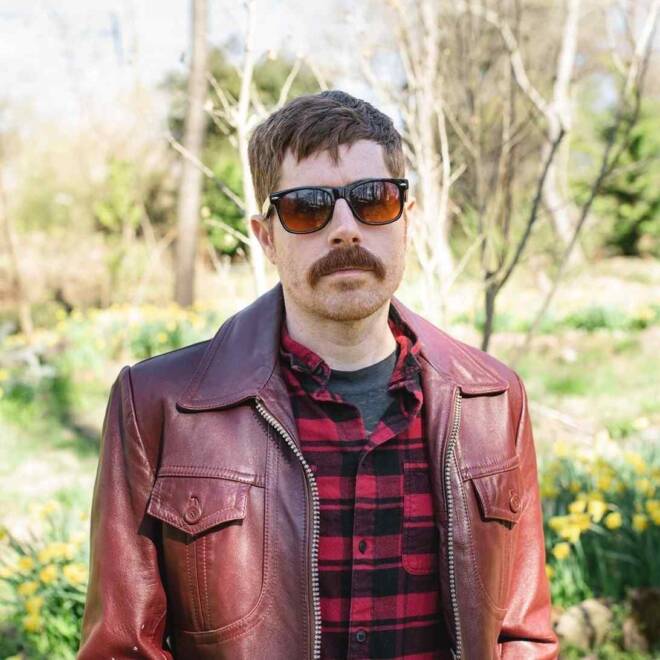 Michael Flynn - Survive With Me
---
On "Survive With Me," Michael Flynn finds a perfect balance between mischievous fun and severity. "Tell them that the world they love is never coming back," he croons, "guess they should have put their faith in scientific fact." It's rare for an artist to manage such masterful sarcasm, but Flynn does it with ease. By setting little quips like "The paint is peeling off the moon" and "we'll build a nest of thoughts and prayers," over a classic Americana-style rock band, Flynn makes it clear that, while he is fed up with the hypocrisy of our times, he is still an American who intends to make it through. Maybe even to thrive, with some luck. Flynn's voice is welcoming, almost chuckling at the absurdity he's describing. The guitar's distortion is just warm enough to make us feel like we're at a local show. "Survive with me," he invites us. Somehow, it might be the most hopeful message we've heard lately. 
Flynn's full album, Survive With Me, is out on October 13. Photo by Nathan Baerreis.
—
Mikhal Weiner
on September 25, 2020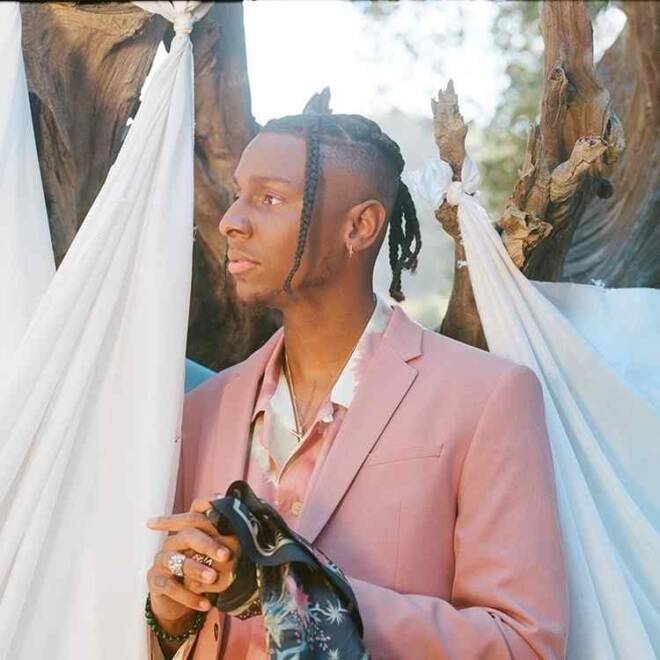 Masego - Passport
---
Two years after Masego's debut album Lady Lady introduced the world to the artist's one-of-a-kind "TrapHouseJazz" sound, "Passport" is here to take you away. In a summer that's felt largely sour, Masego leaves us with the aftertaste of wanderlust and wishful thinking. He conjures up the mental and physical claustrophobia that accompanies staying in one place (or room) for too long. "I can't wait to get out / things are lookin' too familiar," he sings over simple instrumentation. A Japanese koto gives the melody an ethereal twang. Well-rounded vocals make the most ordinary lyrics sensational, which Masego tackles in both English and Japanese. "Passport" is the latest single from a concept EP set to release later this year. 
—
Corinne Osnos
on September 24, 2020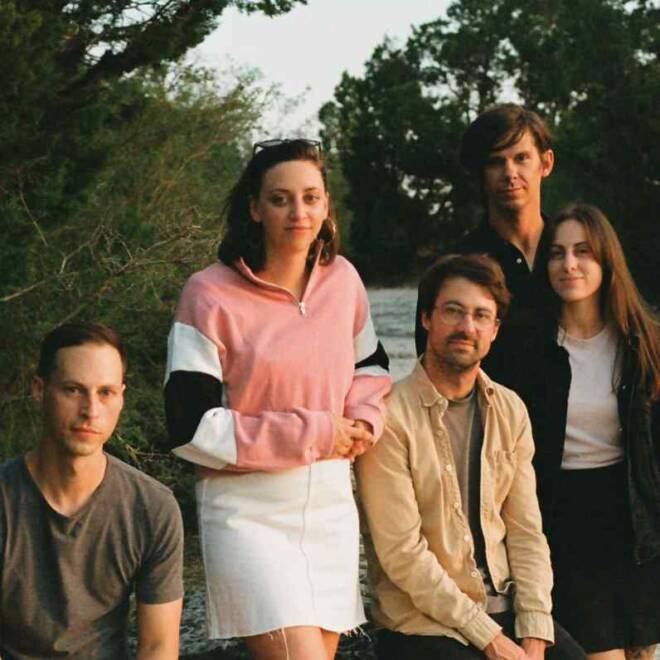 Sun June - Singing
---
Back with their second single of the year, Sun June delivers another beautiful tune. The crux of the song finds the narrator waiting for the inevitable, "Waiting for [their] head to roll." As the song progresses, that message grows stronger. But there's no fear. The strength comes in acceptance, in moving forward. What stands out, in light of this courage, is the ease of the song. From the guitar sliding from chord to chord, to vocals gently observing the scene, the entire band is so comfortable and warm. And, it does feel like acceptance, like you can almost hear the smile peeking out around each "head to roll." That feeling becomes explicit half way through. In a moment where the band could launch into an angry and elevated bridge, they choose the opposite. Pulling back completely, making room for the vocals and a hazy synth. Adding background vocals to support the earnest plea to move on. It's with that support, and encouragement from the rest of the band's new added energy, that lead singer Laura Colwell has a moment to shine, giving each delivery of the lyric a new sound and new shape. A charming and inviting sunny morning of a song.
—
Max Himelhoch
on September 24, 2020