Buzzing Daily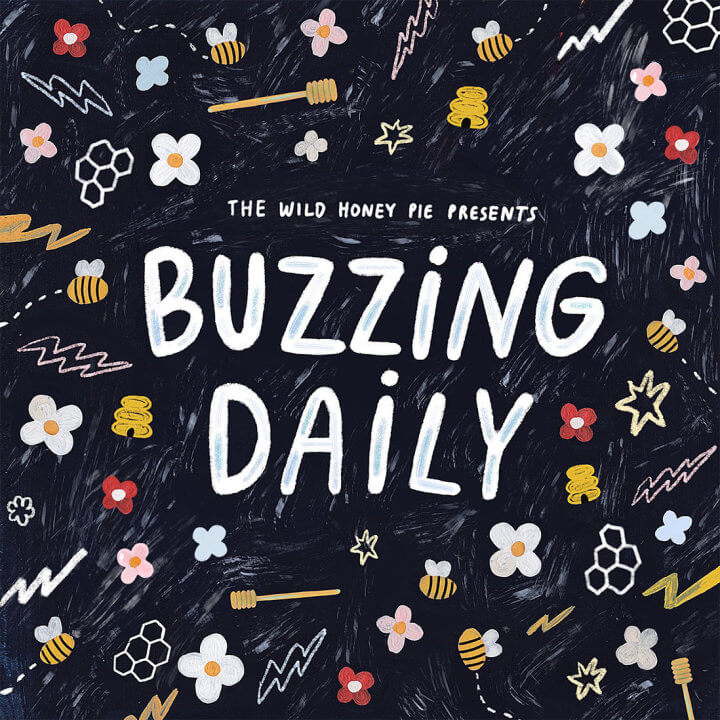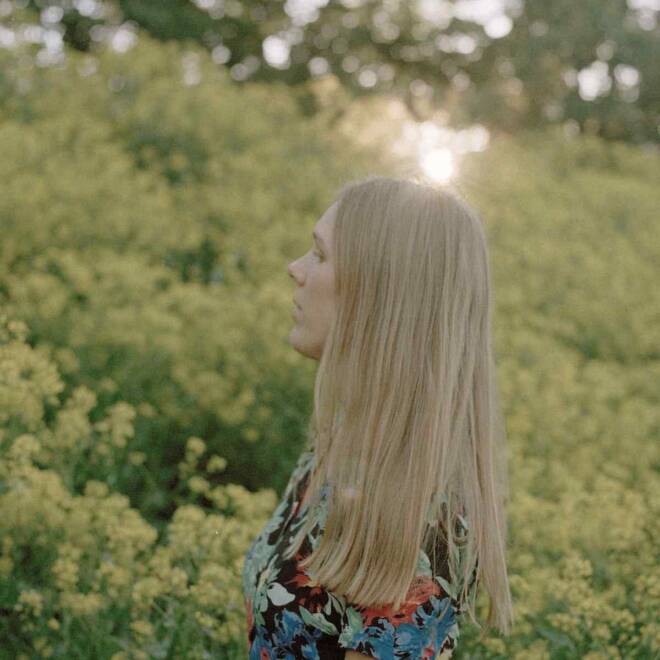 Juni Habel - Run Dry
---
From Norwegian singer/songwriter Juni Habel comes "Run Dry," a delivery, as if from nature, made of an honest emotional outpour through instrument and voice. On her second single, not only does she sing with ethereal character, but she uses her voice intuitively to welcome her listeners into a romantically trying experience. Over gorgeous guitar arpeggiation, she sings with confessional spirit that longs for a response greater than the one she has been given thus far. Habel's storytelling abilities are governed by her ability to express corresponding feelings through melodic interpretation, and her images of human interaction are painfully accessible. It is clear that she is in touch with something beyond us—perhaps beneath us. Photo by Andrea Hovik.
—
Daphne Ellis
on September 29, 2020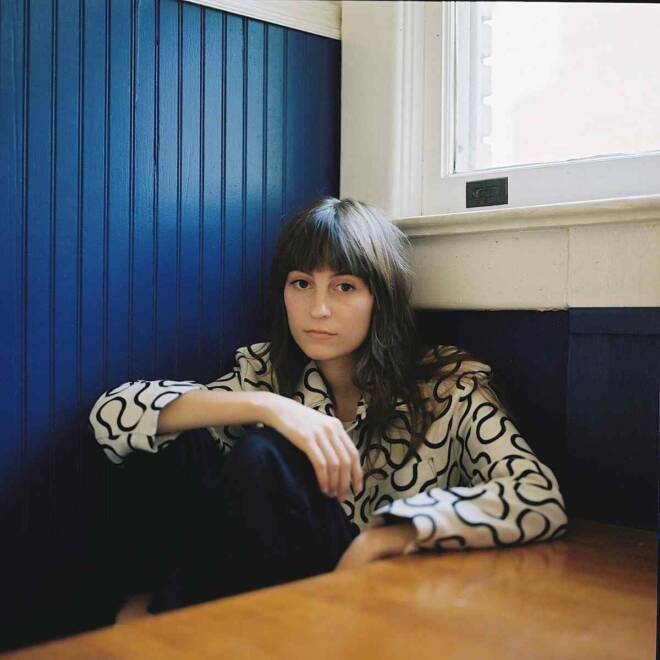 Faye Webster - Better Distractions
---
Faye Webster's latest single "Better Distractions" further cements her laid-back sound, which comes together to be an unexpected combination of R&B, classic country and indie rock. "Got two friends that I could see, but they got two jobs and a baby / I just wanna see you," Webster croons longingly over slide guitar, a bassline that is hard not to sway along to and delicate keys that brighten up the track. The verses are breathless sentences of boredom and yearning that swell into a singular message as she repeats, "Will you? Will you? Will you? Will you? Will you? Will you be with me?" The accompanying video furthers the dreamy and detached feeling of the song as Webster seemingly floats through her day singing deadpan into the camera. This hazy dissociative quality is somewhat of a through line in Webster's work, and it pairs well with her distinctive vocals that are impossibly both pleading and detached. Photo by Brandon McClain.
—
Corey Bates
on September 25, 2020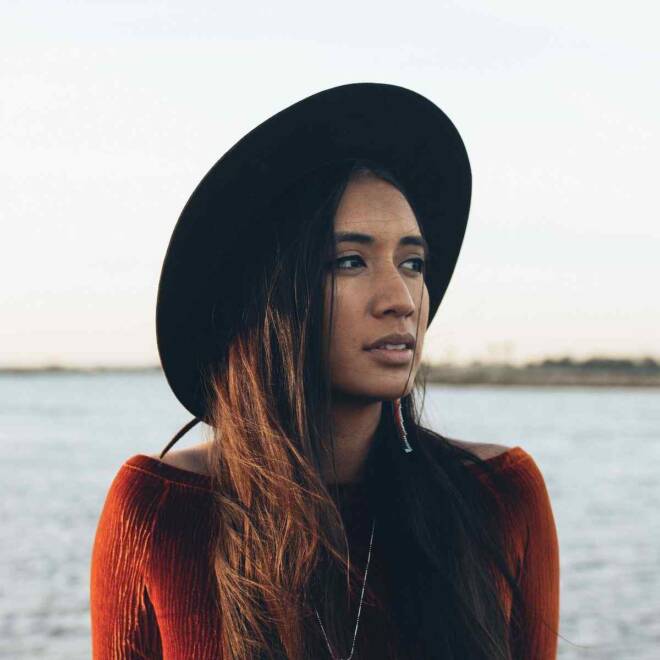 Raye Zaragoza - They Say
---
Folk singer-songwriter Raye Zaragoza challenges the proverbial "American Dream" on "They Say," a song that demands to be heard. "They say that folk music's for the elite," the Mexican, Native American and Japanese-American Zaragoza sings, confronting gentrification of the genre head-on. These exclusionary practices date back to Indigenous folk artists such as Buffy Sainte-Marie being blacklisted by American media in the 70s and 80s for their political music, deemed then as controversial and taking away from folk music's heart; it was meant to tell honest stories for all to hear, and Zaragoza reclaims it with grace. For Zaragoza, existing in a genre that doesn't typically make space for Indigenous women is a political act in itself. "They Say" points out lies people of color have been fed about health care (it will "never come cheap") and how all it takes to be happy is a little hard work ("just get another job"). Zaragoza doesn't hesitate to address the disparity of romanticizing an ideal not actually attainable by the very Americans who give texture and color to the fabric of this country. "Who's gonna sing for me?" she asks, daring her "elite" counterparts to take a stand as clear as her own. No stranger to being the voice of protest, Zaragoza first gained traction with her 2016 track "In The River," which protested the Dakota Access Pipeline. There lies an even grander statement in the title of her upcoming record, Woman In Color, insisting that she cannot be muted. Woman In Color will be released on October 23 via her own label, Rebel River Records. Photo by Cultivate Consulting.
—
Ysabella Monton
on September 25, 2020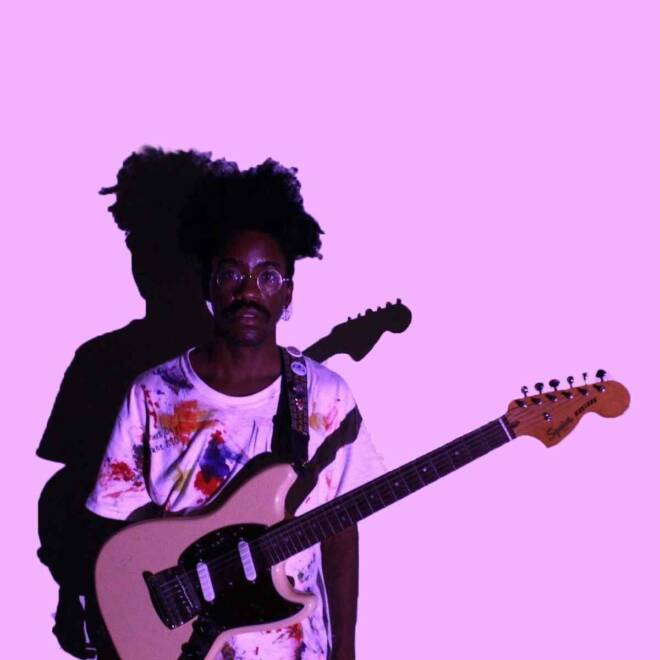 Blvck Hippie - Rhodes Ave
---
Blvck Hippie welcomes listeners to the street of their childhood home in their newest single, "Rhodes Ave." This nostalgia- and jazz-infused track conveys the strange dichotomy of, as frontman Josh Shaw describes, "the childhood feeling of wanting to live up to expectations with the grown-up experience of never feeling like enough." Likewise, the verses chime in with a youthful flare, eventually condensing into the light fog of the chorus. Entering the chorus is what entering a cavernous home is like—first expecting familiar comforts, before tragically rearing back into a desperate search against the desolation. In his dwellings, Shaw wonders, "Are you here? / Is anyone home?" The question melds itself into a howl—a wolf's call to all that's gone. While the feeling of emptiness is shrouding, "Rhodes Ave" is open to all who come by—both uninvited, and alone.
—
Katya Myasnikova
on September 25, 2020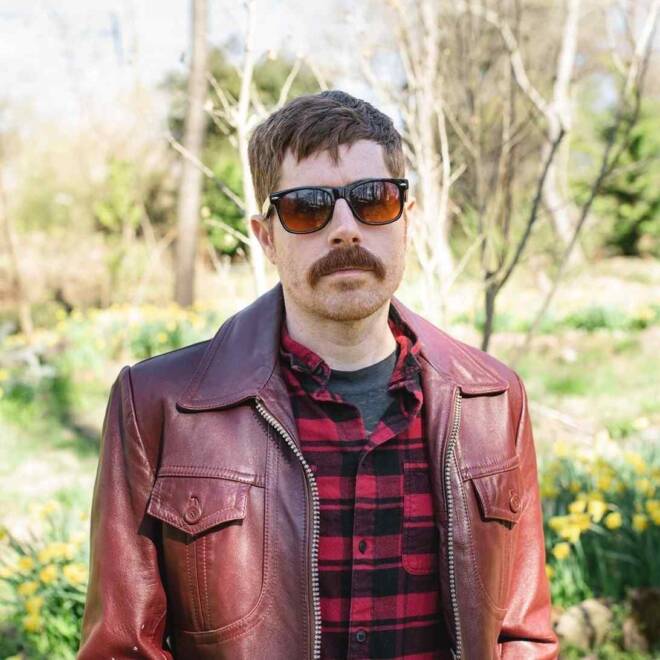 Michael Flynn - Survive With Me
---
On "Survive With Me," Michael Flynn finds a perfect balance between mischievous fun and severity. "Tell them that the world they love is never coming back," he croons, "guess they should have put their faith in scientific fact." It's rare for an artist to manage such masterful sarcasm, but Flynn does it with ease. By setting little quips like "The paint is peeling off the moon" and "we'll build a nest of thoughts and prayers," over a classic Americana-style rock band, Flynn makes it clear that, while he is fed up with the hypocrisy of our times, he is still an American who intends to make it through. Maybe even to thrive, with some luck. Flynn's voice is welcoming, almost chuckling at the absurdity he's describing. The guitar's distortion is just warm enough to make us feel like we're at a local show. "Survive with me," he invites us. Somehow, it might be the most hopeful message we've heard lately. 
Flynn's full album, Survive With Me, is out on October 13. Photo by Nathan Baerreis.
—
Mikhal Weiner
on September 25, 2020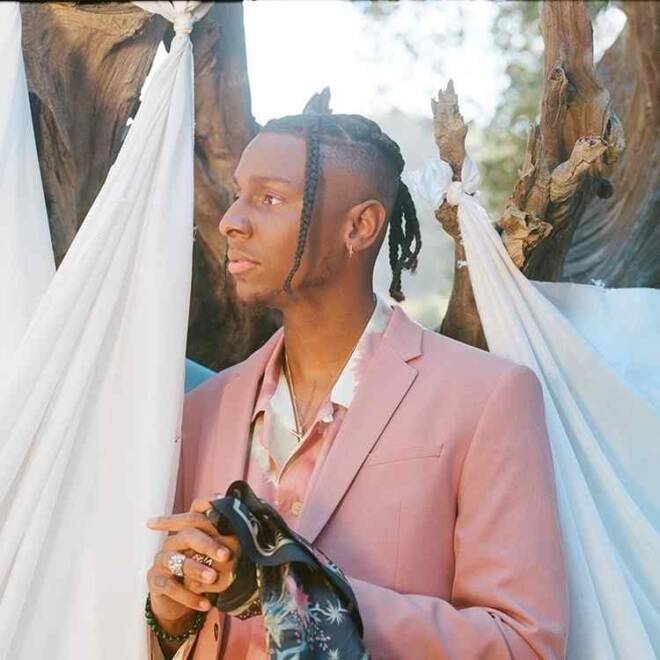 Masego - Passport
---
Two years after Masego's debut album Lady Lady introduced the world to the artist's one-of-a-kind "TrapHouseJazz" sound, "Passport" is here to take you away. In a summer that's felt largely sour, Masego leaves us with the aftertaste of wanderlust and wishful thinking. He conjures up the mental and physical claustrophobia that accompanies staying in one place (or room) for too long. "I can't wait to get out / things are lookin' too familiar," he sings over simple instrumentation. A Japanese koto gives the melody an ethereal twang. Well-rounded vocals make the most ordinary lyrics sensational, which Masego tackles in both English and Japanese. "Passport" is the latest single from a concept EP set to release later this year. 
—
Corinne Osnos
on September 24, 2020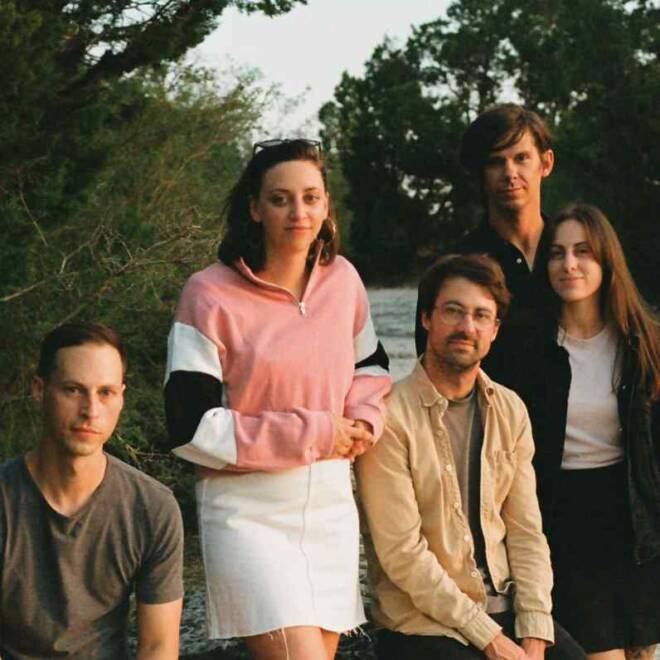 Sun June - Singing
---
Back with their second single of the year, Sun June delivers another beautiful tune. The crux of the song finds the narrator waiting for the inevitable, "Waiting for [their] head to roll." As the song progresses, that message grows stronger. But there's no fear. The strength comes in acceptance, in moving forward. What stands out, in light of this courage, is the ease of the song. From the guitar sliding from chord to chord, to vocals gently observing the scene, the entire band is so comfortable and warm. And, it does feel like acceptance, like you can almost hear the smile peeking out around each "head to roll." That feeling becomes explicit half way through. In a moment where the band could launch into an angry and elevated bridge, they choose the opposite. Pulling back completely, making room for the vocals and a hazy synth. Adding background vocals to support the earnest plea to move on. It's with that support, and encouragement from the rest of the band's new added energy, that lead singer Laura Colwell has a moment to shine, giving each delivery of the lyric a new sound and new shape. A charming and inviting sunny morning of a song.
—
Max Himelhoch
on September 24, 2020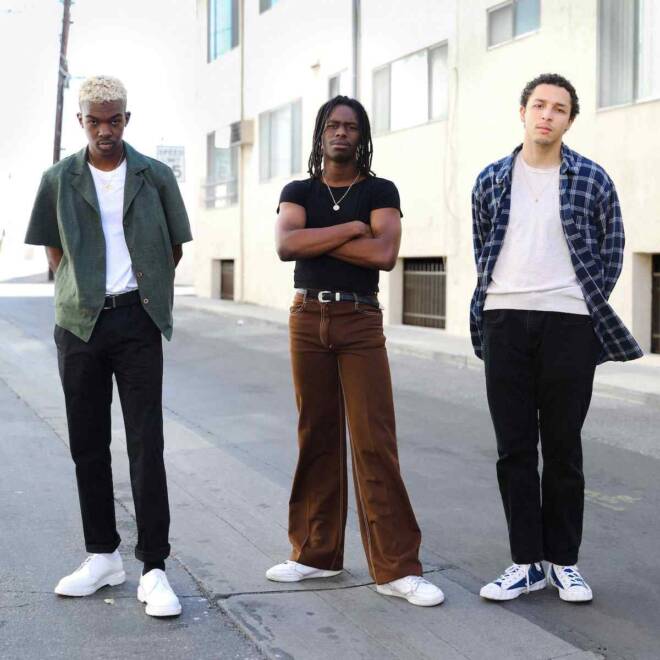 Your Grandparents - Tomorrow
---
Celebrate Black joy with "Tomorrow," the seductive, funk-infused single from LA trio Your Grandparents. Psychedelic synths and bongo drums make for a retro, yet futuristic track that proves the trio won't be held down by genre. Slick harmonies tell a story they describe as "a funkadelic cry for reassurance from a lover." "Polite / Ain't really yo thang," they concede, "Say the word / I'll make the move." Candid in their want, they move into a syncopated rap laced with allure and desire: "If I can taste your delectable / The nourishment, the nature / The plentiful," a sexy and mischievous way to honor the strength of women. With a debut album due out this year via The Orchard, "Tomorrow" is just a sultry and sophisticated taste of what's to come.
—
Ysabella Monton
on September 24, 2020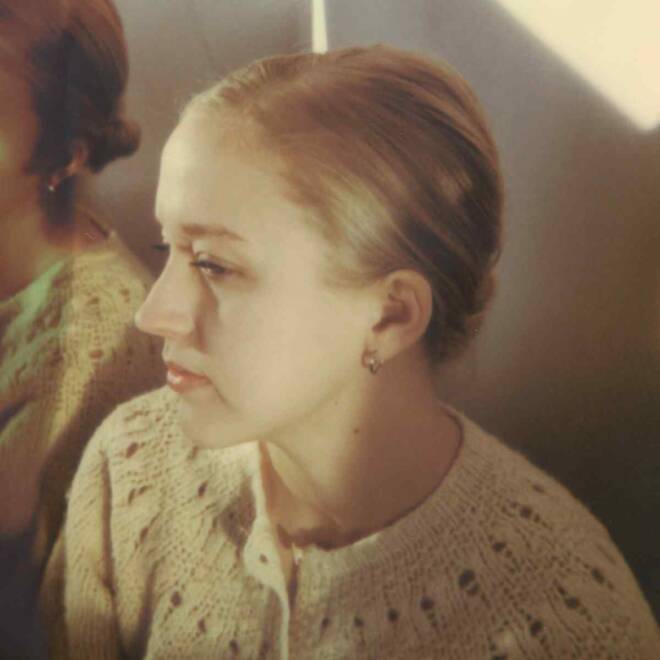 Anne Malin - Child
---
Anne Malin is producing some of the freshest Americana music today. Often called "gothic country," Anne Malin's dark undertones appeal to indie music fans who enjoy the likes of Angel Olsen and Phoebe Bridgers. The duo recently relocated to Nashville from Indiana. Instead of recording their back-from-hiatus album at The Bomb Shelter, featuring a collection of Nashville musicians, Waiting Song was recorded at home amid lockdown orders. The first batch of tracks from their quarantine album includes "Child," a song that reimagines mundane activities (drinking tea, talking walks) by evaluating one's surroundings with a child's eyes ("The white blossoms turn pink when pressed on by me"). Twangy guitar bits and velvety vocals carry this track through to an outro that's half-dream, half-drone. Singer/songwriter Anne Malin Ringwalt describes Waiting Song as "an album about what it means for everything to stop." Produced with bandmate and longtime collaborator William Johnson, Waiting Song is out October 2. Photo by Rachel Winslow.
—
Corinne Osnos
on September 24, 2020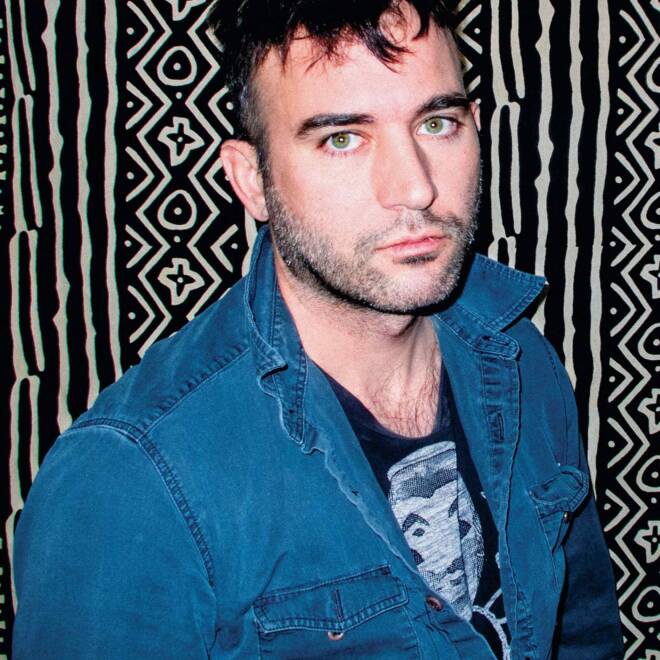 Sufjan Stevens - Sugar
---
On "Sugar," Sufjan Stevens continues his pilgrimage into the territory of electro-pop, an area where we've perhaps not seen him dwell too often. And yet, like any Sufjan Stevens song, it feels oddly appropriate. No matter how fresh or new a Sufjan song may feel, there's always something very warmly fitting about it, as if we've listened to it a thousand times before. And for an artist with a prolific two-decade-long career which includes countless singles, EPs and compilation albums, as well as seven full-length solo records, staying as relevant as he is is a nearly impossible feat.
"Sugar" is the newest single from Stevens' upcoming eighth solo album, The Ascension (out on September 25). And much like his previously released singles this summer, "America" and "Video Game," "Sugar" is a sonically rich track full of electronic textures and soundscapes. The song "is ultimately about the desire for goodness and purity (and true sustenance)," Stevens said in a press release. Accompanied by a beautifully choreographed music video, the song has an incredibly familiar feel to it. If it weren't for Stevens' unmistakably gentle voice, the song's hook, "Come on, baby, gimme some sugar," might as well be lifted straight out of any ordinary pop song. "All the shit they try to feed us / Don't drink the poison or they'll defeat us" could be perceived as such a banal line in any other song, but that's not the case here. There's a sense of urgency in Stevens' lyrics, an urgency that builds up throughout the song. Starting from a nearly three-minute instrumental intro and ending at seven minutes and change, Stevens leaves us once again with an intricately produced song coated with catchy but charged melodies that can easily warrant many listens.
—
Alejandro Veciana
on September 23, 2020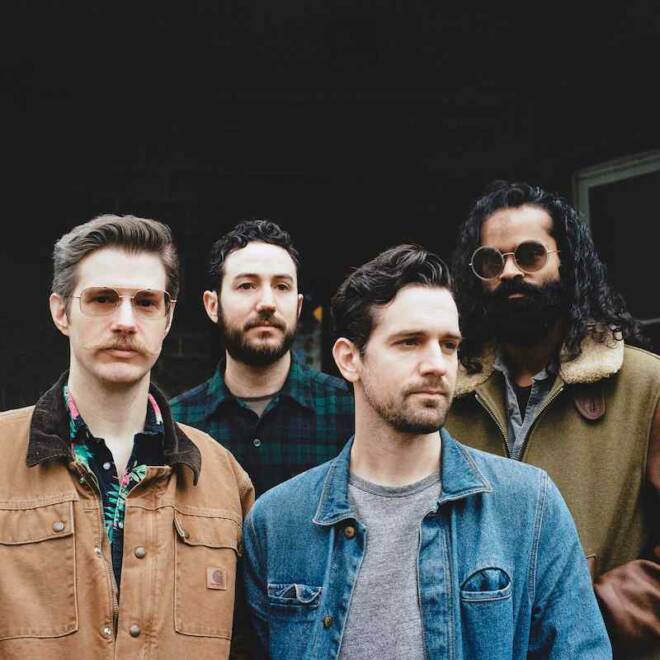 Darlingside - Green + Evergreen
---
"Green + Evergreen," which serves as a precursor to innovative folk quartet Darlingside's forthcoming album Fish Pond Fish, is an earthy masterpiece that delicately captures the idea of life's dynamic evanescence and strained temporality. This track features fragmented guitar riffs, a synthesized pipe organ and soft vocals that allude to the song's overall transience. "Green + Evergreen's" lyrics, much like its instrumentation, teem with beauty and wonder; the band makes great use of subtle rhyme schemes and mellow repetition, allowing for a layered interpretation of each verse. Fans of Bon Iver and Sufjan Stevens will doubtlessly revel in this gorgeous new track and celebrate the introspection it eloquently prompts.
—
Lilly Rothman
on September 23, 2020