Buzzing Daily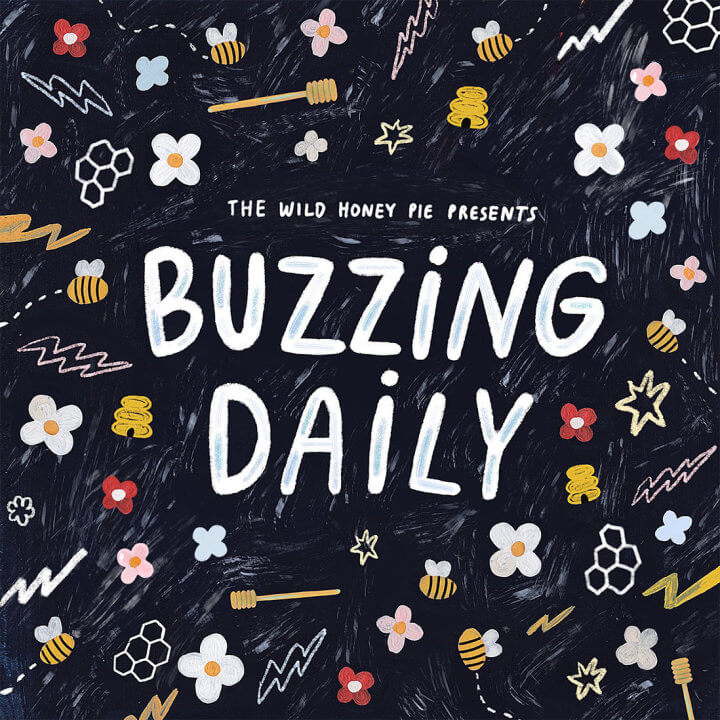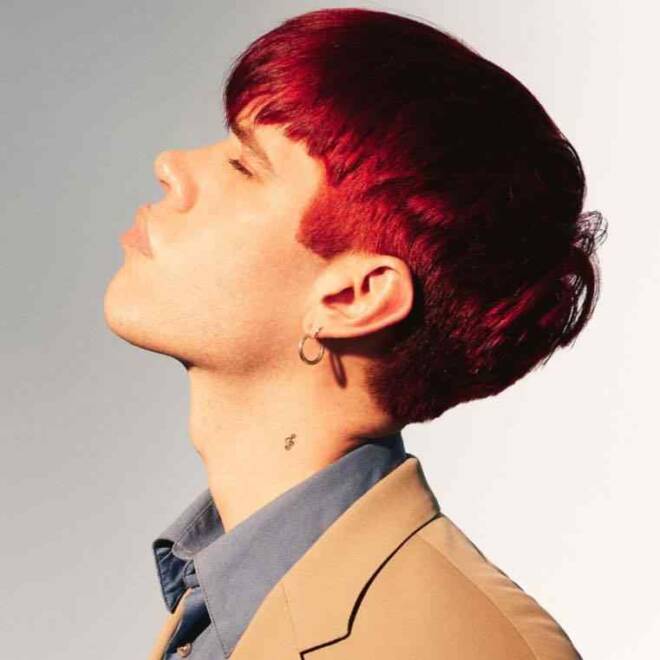 Porches - Do U Wanna
---
Aaron Maine, AKA Porches, is back with an emotional, swoon-worthy new track fit for late nights and the last dance. "Do U Wanna" is catchy and cool with a soft, sweeping melody that revels in the disparity between how people want to act and how they actually act. That disparity is mirrored in the arrangement, which combines intimate elements like atmospheric synths and Maine's lovely vocal with grander, more distinct percussive sounds to exemplify the perception of joy. The instrumentation is easy-going and surprising, with a nostalgic, 90s-inspired bass and reverberating cowbell sound adding fun and whimsy to a song that, lyrically, veers in a much heavier direction, including the lines "I just wanna watch you live / But I never wanna do anything." The clear, reverberating production gives the track a dreamy, weightless feel, and solidifies "Do U Wanna" as one of Porches' best songs ever. Stay tuned for his new album, Ricky Music, due out in March from Domino Records.
—
Britnee Meiser
on February 6, 2020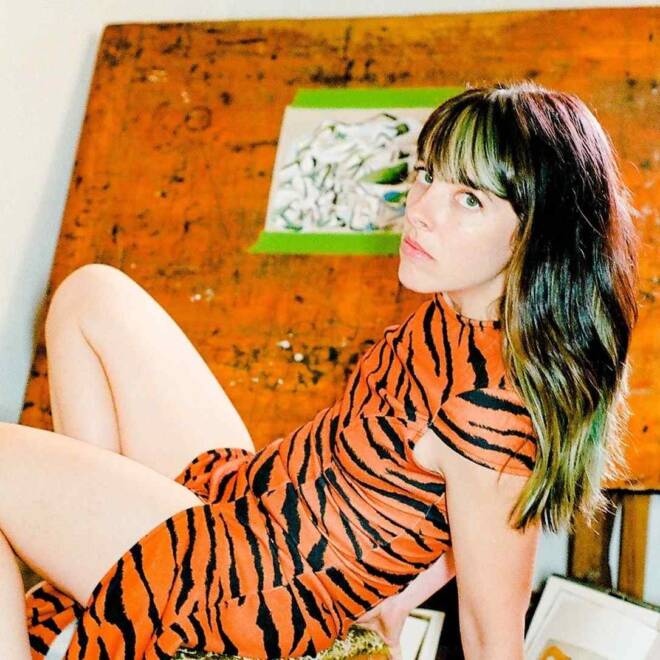 Frances Quinlan - Your Reply
---
The intro of "Your Reply" could soundtrack that unmistakable last shot of every feel-good teen movie, in which the protagonist asserts that everything really is turning around. It's a change of tone for Frances Quinlan, but it's a welcome experiment from the Hop Along bandleader not often described as cheery. The song has none of her signature snarls but makes up for it with an extra helping of her signature verbose wit. "The author, I read, fell from a window many stories high / Stretching out to feed pigeons or a stray cat depending on the website," she sings, her delivery charming and unconventional. After a jaunty, singsong chorus, the most pleasant moment in a wholly pleasant track comes when Quinlan, stuffed with chicken and wine after dinner with her aunt, stretches out a verse to simply add, "Dinner, by the way, was divine." Of the song, Quinlan said, "The speaker is frustrated at coming so close to understanding another person completely, but perhaps only just missing the mark. But still what a gift that is, to come close."
—
Daniel Shanker
on January 24, 2020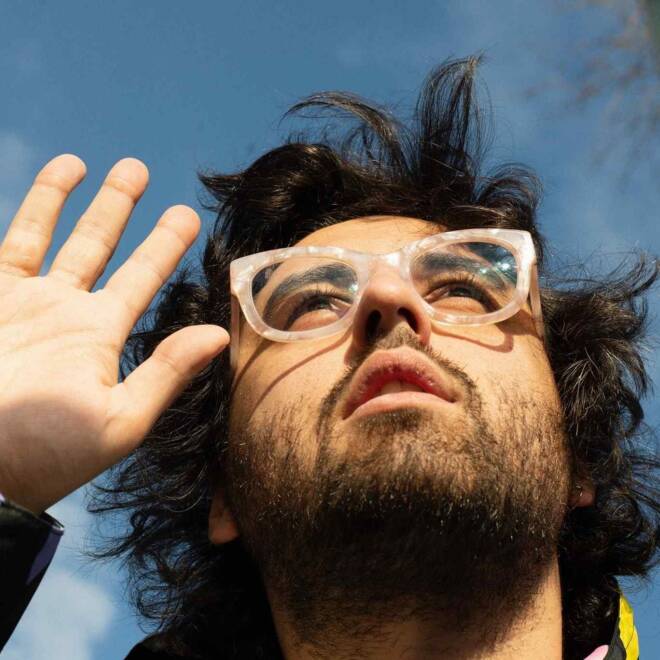 Glassio - Are You Having Fun Without Me?
---
Irish-Iranian songwriter and producer Glassio's newest single "Are You Having Fun Without Me?" is a melancholic dream-pop rumination on the slow evanesce of an old friendship. The Queens-based artist combines storytelling with synths in a believably nostalgic way as he asks questions he will likely never know the answer to: "are you having fun without my love? / are the problems gone without me? / or have they just begun?" His voice sitting soft and low amongst the dance-pop production adds a level of authenticity. It's confessional and honest without leaning too far into the melancholy. Though it may be a little too soft to dance to, it is perfect for a late-night drive spent thinking. "Are You Having Fun Without Me?" is Glassio's first release since his 2019 debut EP Age of Experience. It is also the first single off of upcoming debut album due out this spring.
—
Corey Bates
on January 24, 2020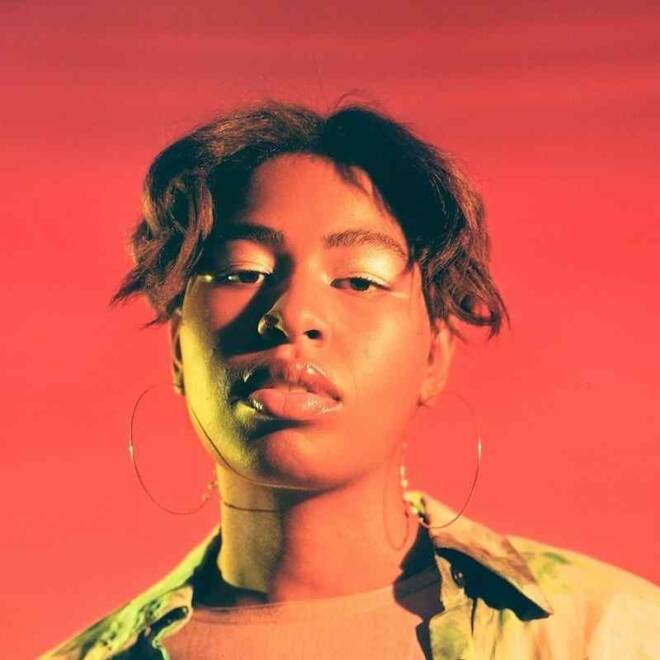 Orion Sun - Ne Me Quitte Pas (Don't Leave Me)
---
Orion Sun creates gorgeous energy in her latest single "Ne Me Quitte Pas (Don't Leave Me)." The singer, also known as Philadelphia-based Tiffany Majette, crafts a track filled with loving and deliberate harmonies that surround the listener in a warm embrace. The hook repeats, "It feels so good to know ya / It feels so damn good to know ya," reminiscent of the feeling of being in love for the first time with someone new. Majette's smooth voice radiates a calm storm—soft sentiments wrapped up in honest words that are as awe-inspiring as they are relatable. The production has a vintage feel at the start, calling back to other songs of the same title while still owning its unique sound and meaning. As Majette's collection of songs continues to grow this year, we can look forward to more soul healing hits like this one. In the meantime you can check out her amazing first album A Collection of Fleeting Moments and Daydreams and her self-produced music video for "Ne Me Quitte Pas (Don't Leave Me)."
—
Julie Gentile
on January 23, 2020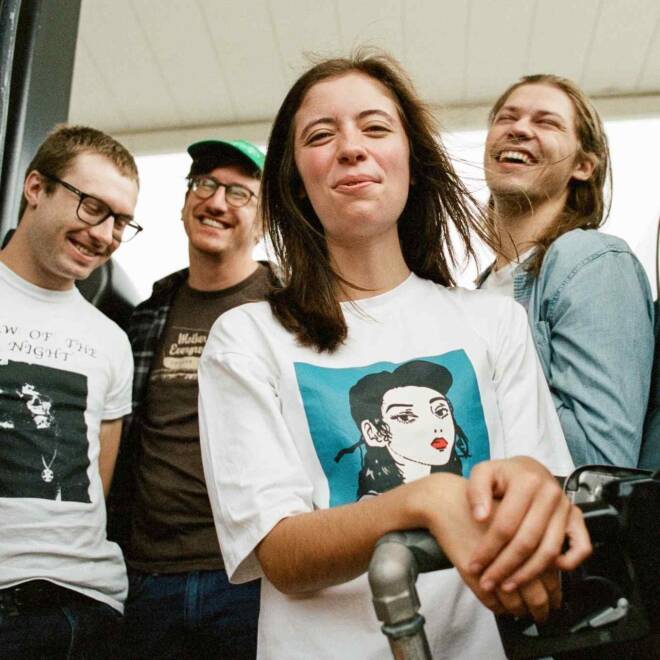 Ratboys - I Go Out At Night
---
Every song by Chicago's Ratboys can be traced back to the dormitory friendship of singer Julia Steiner and guitarist Dave Sagan in the first days of school at Notre Dame. Sometimes the lineage is literal, as with their newest single, "I Go Out At Night," in which they lifted a guitar part from the skeleton of a song they wrote in that era. But more often even than that, a Ratboyssong will faithfully capture the wide-eyed sense of wonder endemic to that period in one's life, exploring emotional territory usually reserved for late nights on a futon. Multiple guitars bash against the walls of the song's structure, trying to break free in the abstract way that an adolescent dreams of being free. "What if I never come home?" wonders Steiner, but the band shows immense restraint, never forcing that thought to develop beyond the daydream that it is. Steiner's biggest strength is in her tactful vocal delivery, whispering where others would shout, allowing her melodies to shine through the noise.
—
Daniel Shanker
on January 23, 2020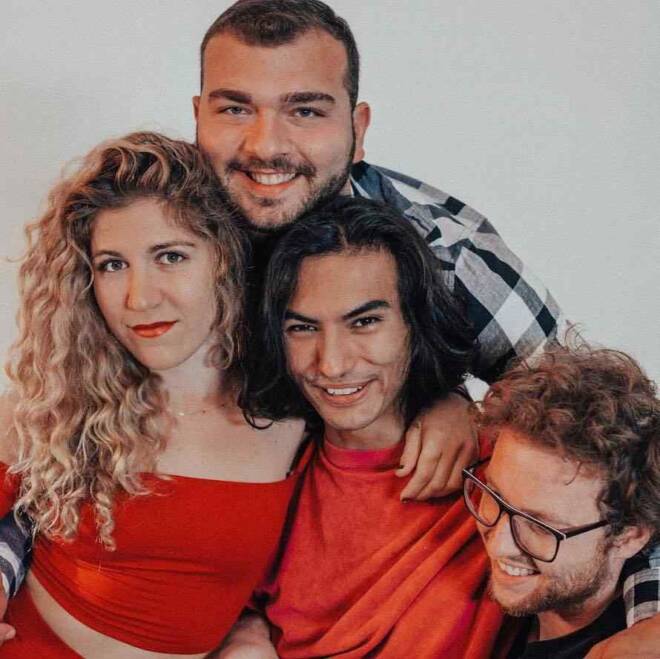 Zoochie - Look Back On It
---
What begins as a chaotic, tense guitar solo glides seamlessly into a slow, sultry rock tune on "Look Back On It," the second track off of New Brunswick indie-rock outfit Zoochie's debut album Honey. Lead vocalist Libby Kallins tells the tale of that first date we all know too well: one that you want to be over before it's even started because the connection just isn't there. She sings, "Snap, it's gone in a second / Every minute left with you, I guess it could be depressing / But it's not, it's gone in a moment / And I don't know what I've got until it's left me uneasy." The song is dynamic, taking us on a sonic journey through strong, powerful interludes and softer, more thoughtful moments. Drawing inspiration from artists like Hiatus Kaiyote, Cage the Elephant, and Frank Zappa, the group clearly showcases their passion for creating music that listeners will want to feel and dance to. After three years in the making, Honey is the compilation of songs composed from stories wild, calm, and heartfelt that the band has personally experienced throughout their time together. With its infectious energy and vibrant colors, "Look Back On It" is the perfect glimpse into what Zoochie has to offer.
—
Dana Schwartz
on January 22, 2020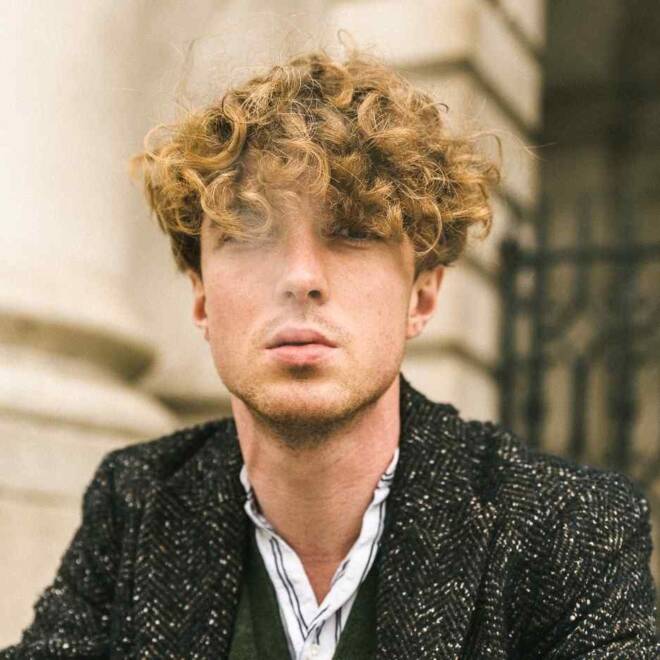 David Keenan - Unholy Ghosts
---
"I was gifted a book by somebody who loved me / About a man who got even with God," sings David Keenan, and then the story begins to unravel. In "Unholy Ghosts," a standout track from his latest album, A Beginner's Guide to Bravery, we follow Keenan through meetings with a one-eyed tramp and a drunkard playing a wooden piano, his turns of phrase and run-on sentences treating the listener to vivid imagery developing patiently. "I wrote this song on a train from Amsterdam to Cologne, finished it as the train ceased to move, brought it in me to a Chapel in Cologne, sang it for the first time, left the Chapel with a liberated German bible under my arm as a souvenir," he wrote in a Facebook post, demonstrating that his daily life is as fanciful and his daily speech as poetic as his songwriting. A comparison to Glen Hansard is almost too easy, but not unfair to either party, both fitting the mold of buskers with ideas too big for their streetcorners. The arrangement of "Unholy Ghosts" is booming, nearly to the point of spilling over, but beneath it all we hear David Keenan for who he is: an ambitious musician shouting his heart out.
—
Daniel Shanker
on January 22, 2020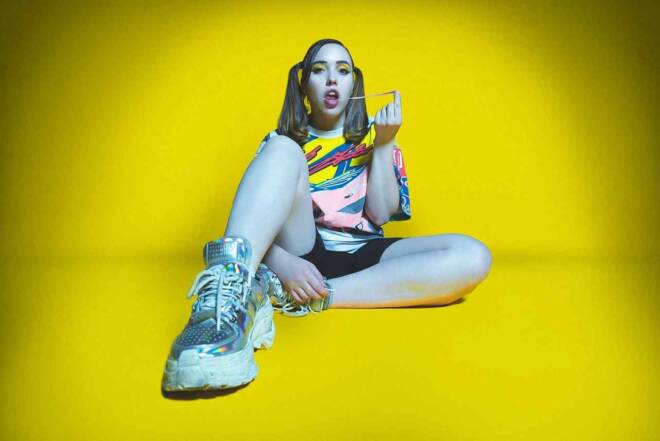 Soccer Mommy - circle the drain
---
Following her popular first record Clean, Soccer Mommy (aka Sophie Allison) continues to release songs with hooks that'll replay over and over again in your head. Like her two previous singles, her latest track "circle the drain" retains her signature guitar-driven soundscape. She mixes it with emotionally revealing lyrics that are delivered through angelic vocals. Her voice flutters inside your ears, tricking you with its warmth—making it easy to gloss over the depth and dissonance in her words. Wrapped up in her cheerful sounding production she sings, "Hey I've been falling apart these days / Split open watching my heart go round and around," the duality of her artistry floating out in the most beautifully subtle way. Allison's work is perfect for staring out the train car window during your commute and reminiscing about the times that have already passed you by. Her new album color theory comes out February 28 and you can also catch her on the road when she starts her international tour in March.
—
Julie Gentile
on January 21, 2020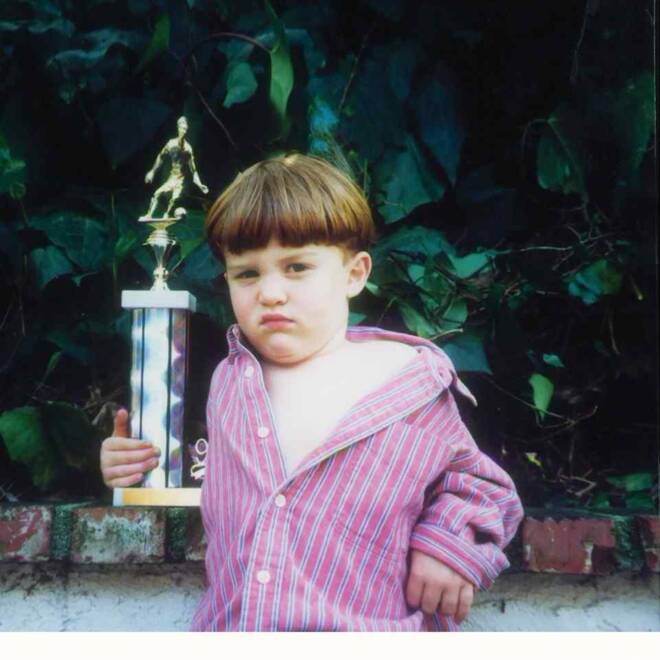 Ethan Gruska feat. Phoebe Bridgers - Enough for Now
---
It must be daunting to be related to the composer of some of the world's most memorable melodies. If intimidated, Ethan Gruska,grandson of famed film composer John Williams, doesn't show it. Already making a name for himself as a producer, "Enough for Now" is a welcome insight into his identity as a songwriter, while showing off his obvious production talents. Little instrumental nuggets, like that unmistakable trill of a violin, remind us that Gruska co-produced Phoebe Bridgers' earthquake debut, Stranger in the Alps. Whereas that album's strongest moments lie in its sonic subtlety, Gruska, in an in-studio video, compliments the track's renowned producer, Tchad Blake, on his ability to make songs "aggressively come through the speakers." The relentless drum patch, either digital or an intentional imitation, harkens back to The Postal Service, whose debut album's title, Give Up, shares a sarcastic resignation with Gruska's lyrics. "Maybe I'll try / Maybe I'll die trying," he sings, enlisting the help of Bridgers herself. Tapping into the same nostalgia as Bleachers or Stranger Things, Gruska sees this solo effort as a success, telling Stereogum, "It has that irreverence I wanted, despite its sweetness."
—
Daniel Shanker
on January 21, 2020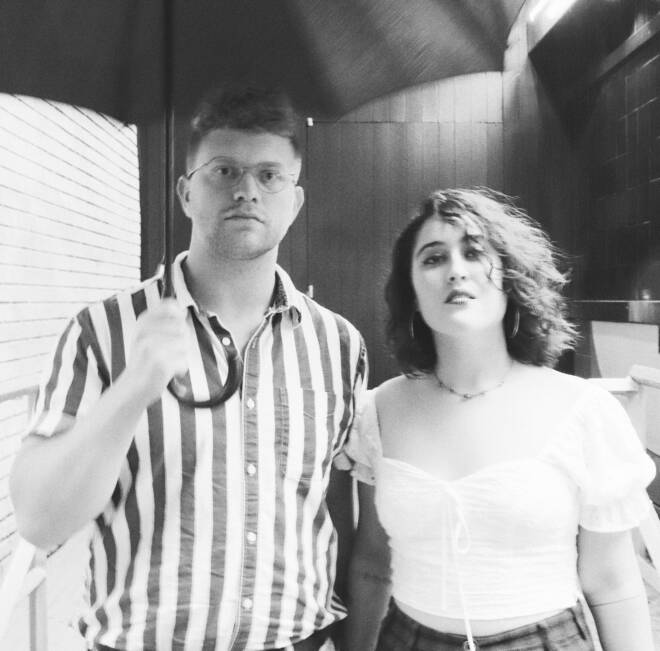 Fake Dad Feat. Leke - Big King
---
Nostalgic and lush, "Big King," the catchy new single from Brooklyn-based duo Fake Dad, is lo-fi midnight magic. The track defies genres, pulling from indie pop, r&b and rap elements, and emphasizes the opulence and fantasy of influence by juxtaposing cool, dreamy beats with images of grandeur. The instrumentation is delightfully strange: a lovely, reverberating piano and groovy, r&b-inspired percussion coast over the satisfying crackle of a retro synth, while rapper Leke's verse is a surprising and energizing addition to the arrangement. The track's cozy, crisp production evokes the indulgence of late-night pillow talk and unfiltered intimacy and is the perfect compliment to vocalist Andrea de Varona's velvety, ethereal voice. Her lyrics conjure up images of a big king ruling precariously over a glass mountain, lending themselves to larger questions of success and its relationship to truth. "Big King" is pensive and dynamic, and adds an entirely new dimension to Fake Dad's signature comforting sound.
—
Britnee Meiser
on January 16, 2020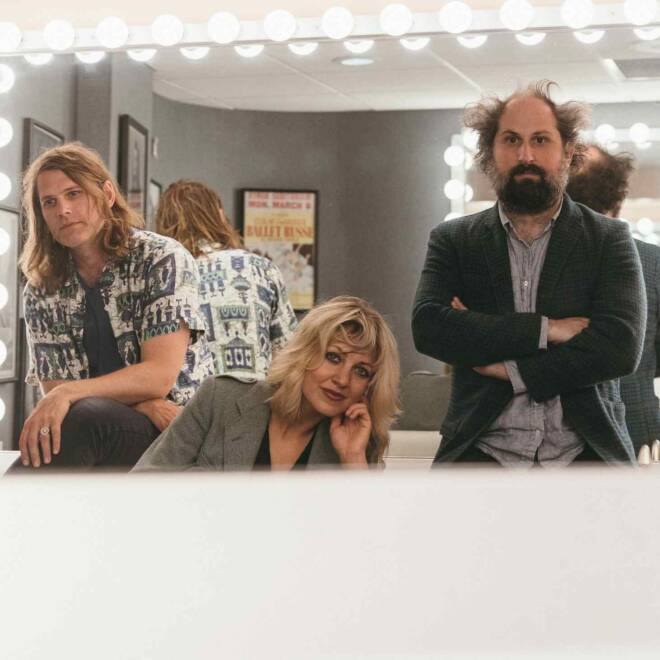 Bonny Light Horseman - The Roving
---
Anaïs Mitchell has an uncanny ability to bring new life to old stories. Fresh off of a Best Musical win at the Tonys for Hadestown, a retelling of the Greek myth of Orpheus and Eurydice, she wasted no time before embarking on her next project. Bonny Light Horseman, a collaboration with Eric D. Johnson (known for his work in Fruit Bats and formerly The Shins) and Josh Kaufman (known for his work in countless critical indie darlings like The National and The Hold Steady), uses traditional folk songs as a jumping-off point for lush ballads that could find a home on an album by any one of the group's innumerable associated acts. Their latest, "The Roving," is a well-executed entry into the modern tradition of indie-folk, but elements of it stem from centuries ago. Of their process, Johnson joked, "These 500-year-old lyrics are so deeply applicable. 'The Roving' could be the plot of an '80s teen movie… How incredible is it that as humans we still just want to love and have sex and feel sad and fight?" The group's debut album, due out January 24th, began and was mostly completed at the 37d03d event hosted by Justin Vernon, Aaron Dessner and friends. They, along with even more members of the April Base extended family, appear on Bonny Light Horseman's collection of "semi-trad folk jams," modernized with Mitchell's signature touch - "We added a singalong chorus so everyone could bond about this."
—
Daniel Shanker
on January 16, 2020