Buzzing Daily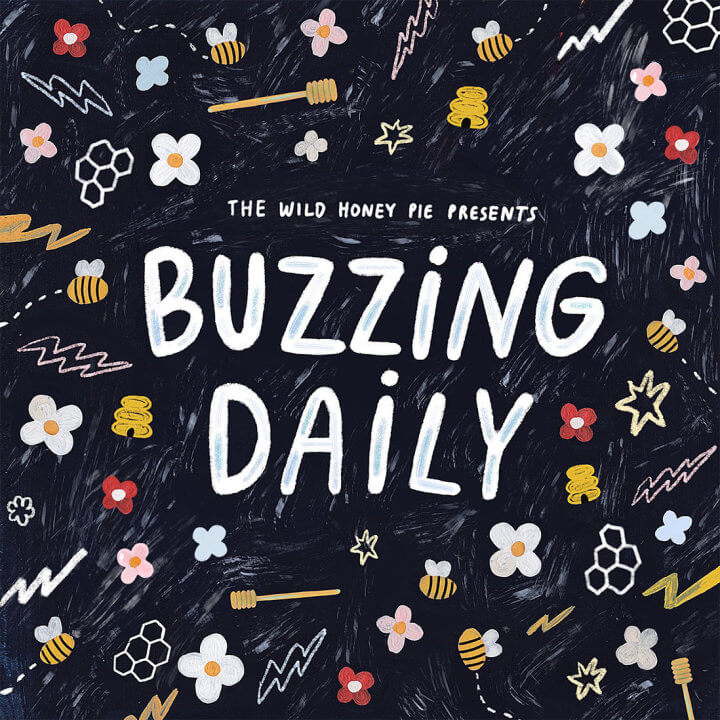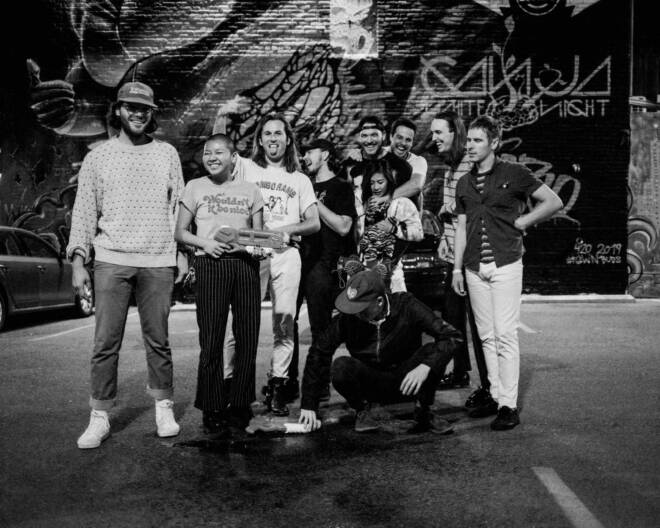 No Vacation and Okey Dokey - Really Truly
---
After touring together this summer, Brooklyn's No Vacation and Nashville's Okey Dokey return with a collaborative shoegaze track called "Really Truly." After Sab Mai (No Vacation) sets the stage over a sleepy bass-anchored groove, Aaron Martin (Okey Dokey) hooks you with his falsetto delivery of what turns out to be the track's mantra: Now that everything's faded, you figured it out. As the two groups continue to dip deeper into the groove they've built together, a call and response eventually leads into what sounds like the hypnotizing feeling of sitting in a 3 am subway train. Zooming beneath the East River on the way back to Brooklyn, the guitar riffs bring you in and out of a half-sleep. Lines from the tunnel lights flash at a steady 70 bpm. What a relief: the night went well. And in that timeless moment, the thing that's been bugging you all week—you realize you figured it out.
—
Karl Snyder
on November 15, 2019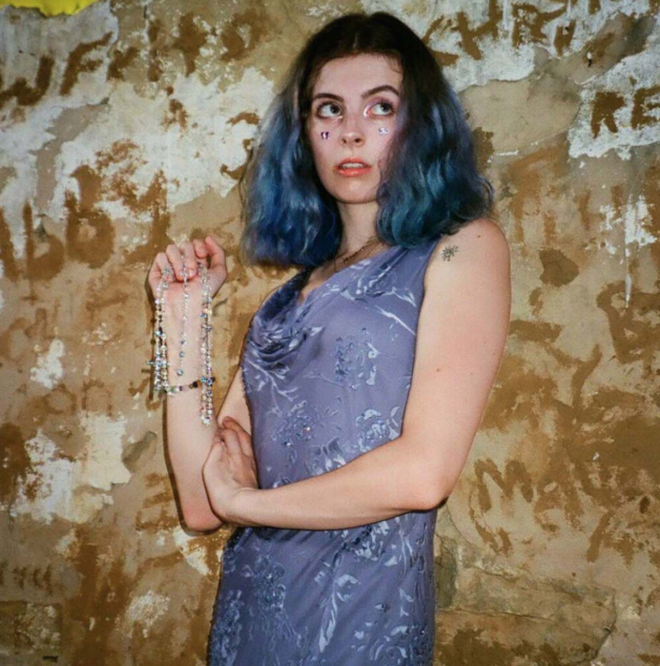 Jessi Blue - Frank Said
---
Dreamy and introspective, "Frank Said" is a catchy new track from LA-based singer/songwriter Jessi Blue off their debut album, Lips Do What Hands Do. With cool, lo-fi production and a mellow, head-bopping beat, the song feels like a cozy midnight hangout around a crackling fire. It opens with a raw, reverberating piano melody over a groovy bassline, evoking a sort of melancholy intimacy that feels at once familiar and long-lost. When the unique arrangement expands, it conjures up bedroom vibes through soft, ethereal vocals and a muffled drum pad, a chill, fresh style of synth-pop reminiscent of artists like Billie Eilish. Jessi Blue's thoughtful lyricism adds another layer of depth; with lines like "I'm so f*cking lonely but I did it to myself," they are relentlessly relatable in their honesty. Dynamic and resonant, "Frank Said" will get stuck in your head, and you'll love every minute of it.
—
Britnee Meiser
on November 14, 2019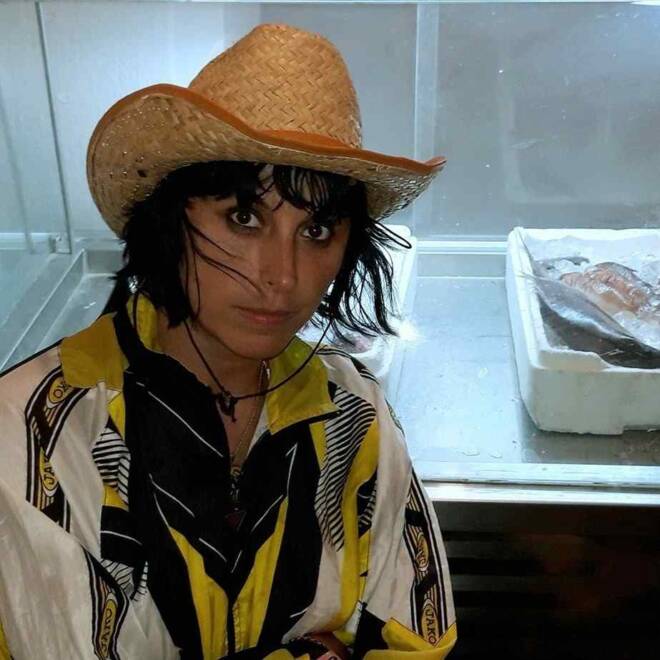 Σtella - Monster
---
Greek electronic-pop artist Σtella's newest single "Monster" contemplates whether we should love or fight our inner demons. Despite its dark title, the track is light and airy with joyously rhythmic synths that pair perfectly with Σtella's smooth vocals. The monster she sings about is not something to be feared, but rather something to be understood and possibly even accepted. Sometimes the hardest person to love and to forgive is yourself, but Σtella leans into this possibility as she sings, "love the monster inside / I'll forgive you now cause you're ready." The introspective track is melancholic in its optimism, but it leans into a belief that perhaps the key to becoming the best version of ourselves is to accept the pieces we are not as proud of. "Monster" is the latest track off of Σtella's upcoming album The Break, which comes out January 24th.
—
Corey Bates
on November 14, 2019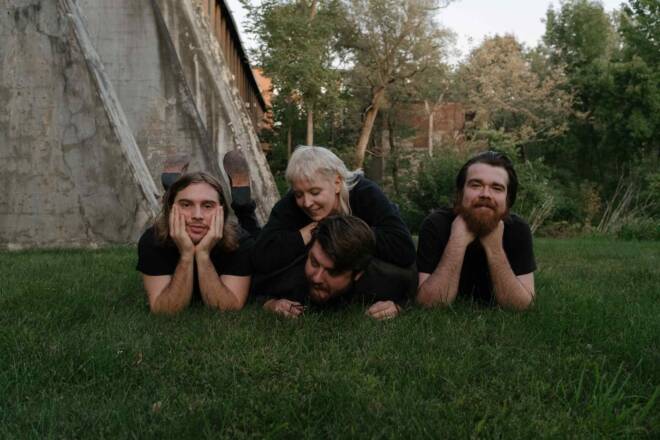 Clever Girls - Remember Pluto
---
"Remember Pluto," the latest single from emotional pop outfit, Clever Girls, feels the way The Breakfast Club ends: like summer turning into fall while David Bowie's "Heroes" plays in the background as we hold a triumphant fist in the air. This isn't just because of the dreamy, wailing guitar that has textures reminiscent of Robert Fripp's celestial sound. It is also because the Vermont-based four-piece is releasing anxieties with this track and looking forward to new beginnings. They've created a song that sounds like the ending track of one movie and the beginning of another. It's got this us-against-the-world attitude and the "us" is ultimately the self. "Tilt your head back / Wait for all of it to pass," sings the band's primary songwriter, Diane Jean (vocals, guitar), acknowledging that letting go of their faults and tensions can lead to major growth. Jean notices that finding ways to forgive yourself for some of the more reckless aspects of being alive can only make way for positivity, and with the help of the rhythm section made up of Toby Sullivan (bass) and Rob Slater (drums), it is possible to do this with an easy-going bop, a swing in your step, and a smile on your face.
—
Deanna DiLandro
on November 13, 2019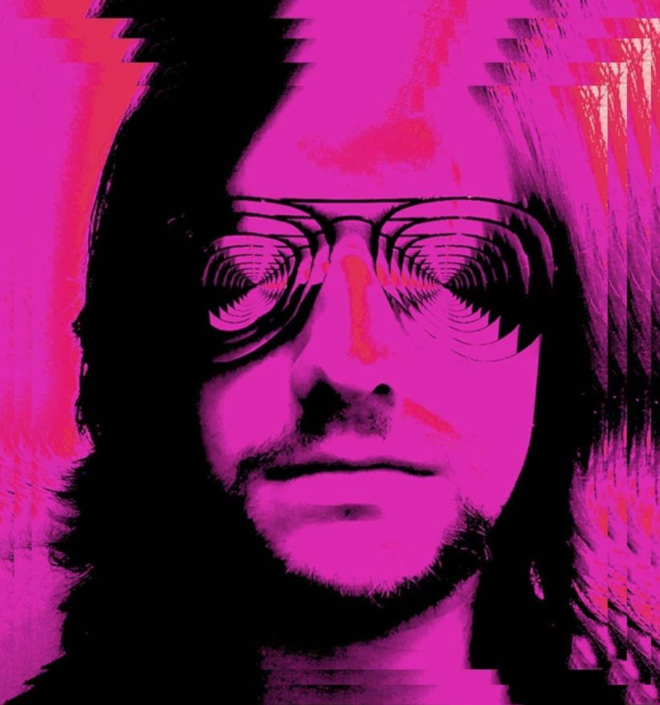 Dylan Gleit - What A World
---
A year after the release of indie rock band Ritual Talk's iridescent debut LP, Plans, bassist and guitarist Dylan Gleit has released his first single as a solo artist. The upbeat track, "What A World," is a groovy sonic romp through the wonderment of the natural world, and is reminiscent of a slightly more retro Washed Out. Lush with psychedelic soundscapes and an infectiously feel-good hook, the track's pleasing ambiance is a nod toward the carefree vibes of long drives and late summer. Gleit's arpeggiator adds a nice hint of mysticism to the otherwise easygoing bop, brightening up the instrumentation as naturally and colorfully as the aurora borealis. Cast in the golden glow of Gleit's smooth, sultry croon, the funky guitar and bass-led instrumentation feels warm and inviting, acting as the perfect antidote to any early winter blues. "What A World" is a catchy and thoughtful debut that was well worth the wait.
—
Britnee Meiser
on November 13, 2019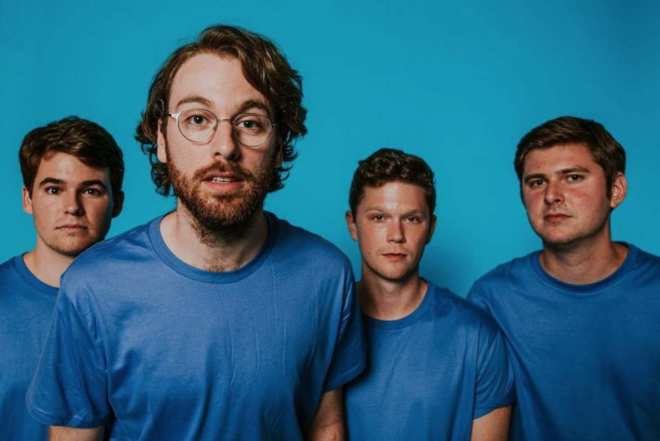 The Brook & The Bluff - Hallways
---
The Birmingham-born quartet, The Brook & The Bluff, have released their first full-length record, which shifts from soft rock to soothing, melodic grooves seamlessly. One harrowing single from this long-awaited LP is "Hallways," a cold-weather cry to a long-lost love. Though lyrically a little ambiguous, the emotional poignancy of this track comes through its musicality and that classic layered harmony the band is known for. This is a soft, gorgeous song that nourishes a gentle, end-of-fall feeling but will still be listenable through the winter. Listen to "Hallways" on The Brook & The Bluff's debut album First Place.
—
Hannah Lupas
on November 13, 2019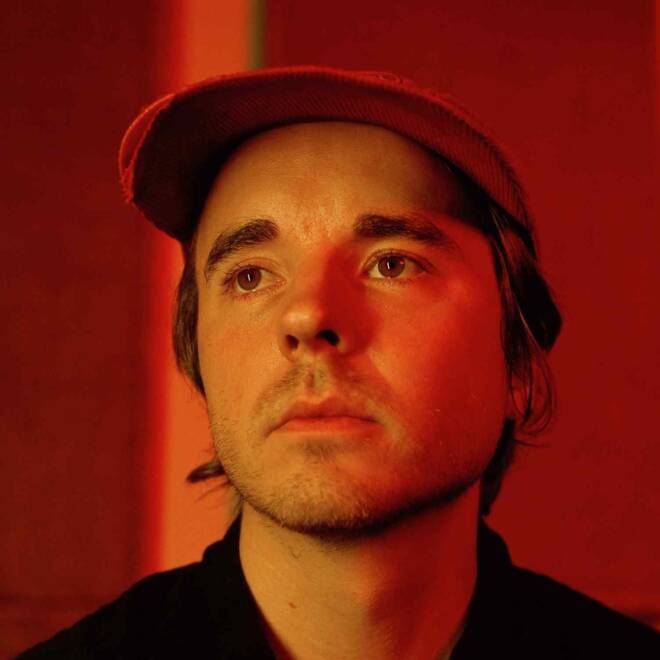 Andy Shauf - Things I Do
---
Cue the melancholy horn section and prepare to fall even deeper in love—Andy Shauf is back with an irresistibly catchy new song. "Things I Do" is the first solo track Shauf has released since his The Party album in 2016, and it is the perfect taste of what's to come from his fifth studio album, The Neon Skyline, out January 24. Combining his signature jazzy baroque-pop style with beautifully crafted lyrics, the Canadian musician tells the story of someone walking into their neighborhood dive bar, only to find their former significant other with another man. He sings, "Thought you'd be happy to see me / But you said, 'What the hell are you doing here?' / Why do I do the things I do / When I know I am losing you?" Andy Shauf has revealed that although the stories contained in the songs are fictional, there is some glimmer of truth. They are all based on the same scenario—one guy going to a bar, which is what Shauf was doing during the time he was writing this album, and how we process lost love.
—
Dana Schwartz
on November 12, 2019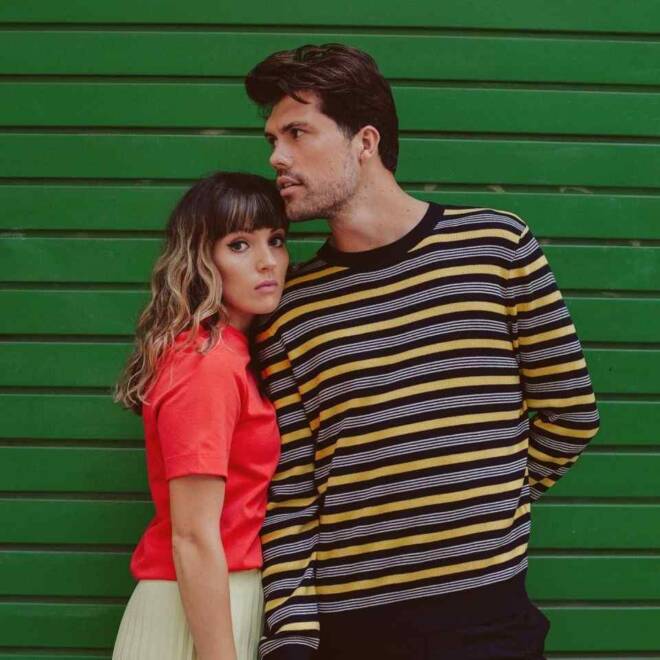 Oh Wonder - Better Now
---
The latest single from Londoners, Oh Wonder is a lush alt-pop track. "Better Now" is a smooth, easy listen that quickly escalates from oceanic and cool to a stellar display of pop music prowess. Oh Wonder is the indie duo consisting of Anthony West and Josephine Vander Gucht, who garnered quick acclaim from critics and music lovers alike when they released a single every month for the year of 2014. This new single displays what the band does so well: complement each other both vocally and musically. Vander Gucht's vocalization in the last minute of the song is essential and gripping. Listen to "Better Now" wherever you stream!
—
Hannah Lupas
on November 12, 2019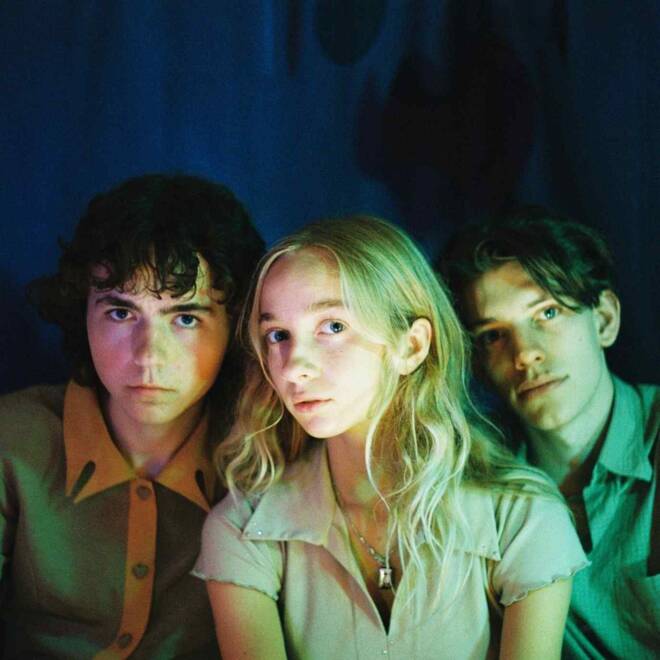 Drug Store Romeos - Now You're Moving
---
Halloween may be over, but the spirit of ~spooky season~ continues with Drug Store Romeos' haunting new track, "Now You're Moving." The group has defined their sound as "dream pop trip-hop," drawing influences from dub and "outsider" music, as well as 90s slowcore bands like Belly, Mojave 3, Slowdive and Cocteau Twins. Although these influences are apparent throughout the tune, Drug Store Romeos' approach is entirely unique. Lead singer Sarah Downey's ethereal voice floats majestically above a prominent drum beat and bassline, creating a feeling that is simultaneously peaceful and hectic. The dreamy melody and trance-like ambiance are further accentuated by the song's masterful production—different sounds trick your ears by bouncing across audio channels. With just one recorded track released to date, all we can hope is that this trio from Fleet, Hampshire comes out with more.
—
Dana Schwartz
on November 11, 2019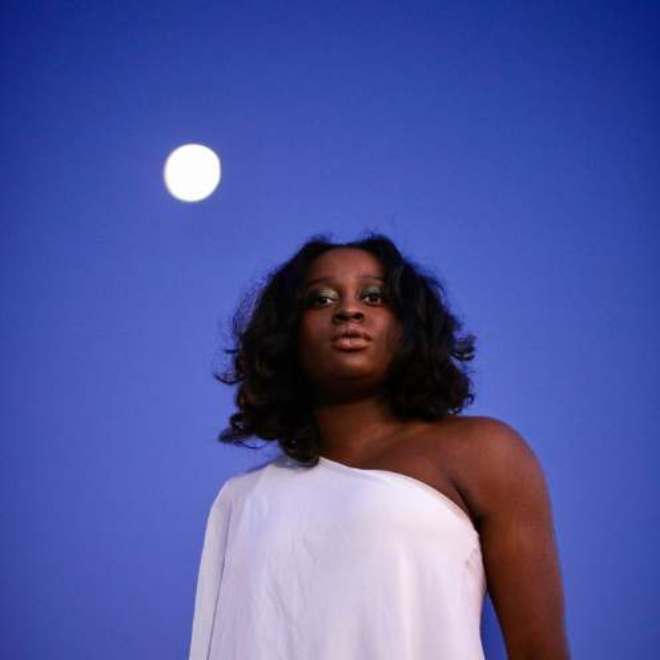 Ayoni - Santa Monica
---
Newcomer Ayoni has made quite the entrance this fall. One of eight stunning tracks off her debut, "Santa Monica" showcases Ayoni's command of show-stopping harmonies, incredible range and poetic lyricism in such a way that it is clear the 20-year old Bajan artist is a force to be reckoned with. This track tells the story of a complicated love and love lost set to a uniquely caribbean cadence. Layered harmonies and stunning vocal stylings punctuate the equally notable lyrics, "You say / You don't know how not to leave me in / Two / But you're taking more than just your body out of this / Room." The line, "If I can't have you I'll slay these men and we'll all bleed out" reverberates over and over, emotionally building in such a way that it's easy to feel as if you've been sent to another dimension. The strategic removal and understatement of backing instruments as well as the clever addition of acoustic clapping elements emphasize not only the beat, but the producer and multi-instrumentalist's range and creativity. Released in mid-October, Ayoni's Iridescent is worth a listen multiple times over; such a strong start proves Ayoni is a force in her own right.
—
Jazzmyne Pearson
on November 11, 2019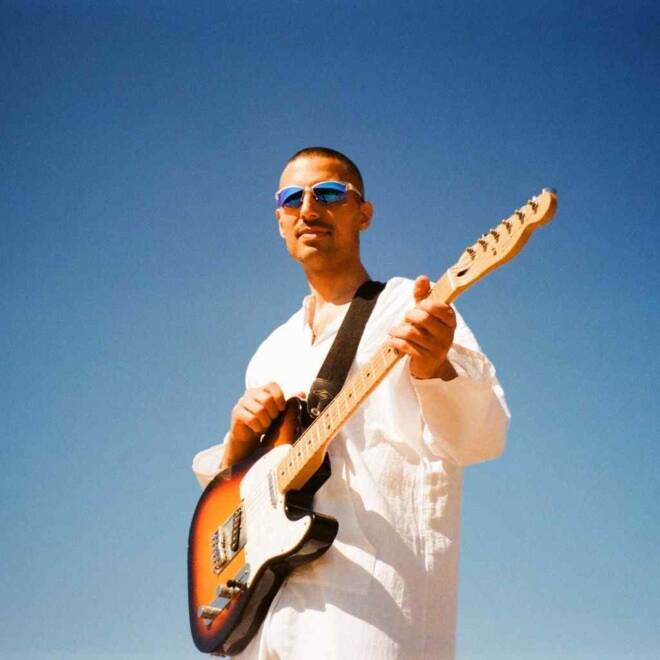 DJ ST THOMAS - CENTIMETERS
---
A rich blend of chill, experimental soundscapes and psychedelic instrumentation, MATRIMONY, the exciting debut EP from Brooklyn-based musician and producer DJ ST THOMAS, crosses cultures and genres. Out today, the 7-track release is packed with groovy, danceable hooks and unique arrangements, all of which flow seamlessly through tight, vivid production. A standout track is "CENTIMETERS," which bops to 70s-style guitar and an easygoing, R&B-inspired beat. Like staring at a lava lamp, the melody is wavy and transfixing. Its lulling, lo-fi bedroom vibes are amplified by the crackle and energy of various synths and samples, creating an effortlessly cool, impressively elevated DIY sound. DJ ST THOMAS has a voice like butter; smooth and warm, his vocals melt and mix with the arrangement like they were made for it. Lush and dreamy, "CENTIMETERS" is a vibrant mid-tempo jam from an EP perfect for easy, late-night listening.
—
Britnee Meiser
on November 8, 2019