Buzzing Daily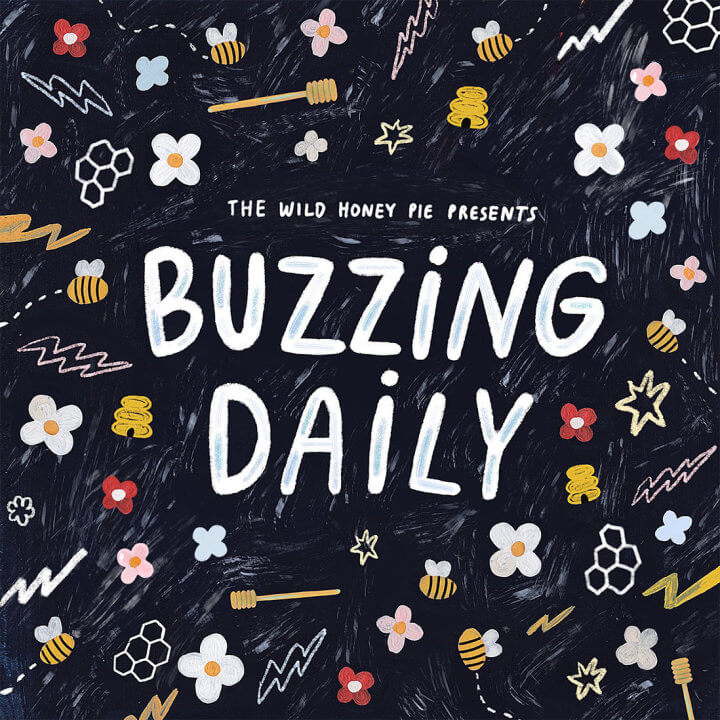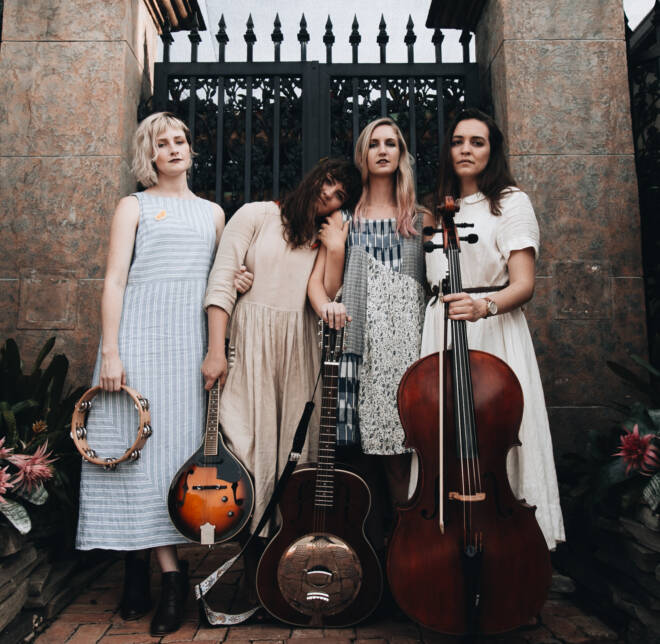 Mona Lisa Tribe - Safe
---
Folk quartet Mona Lisa Tribe are back at it again with their latest single "Safe," another beautifully orchestrated and blended indie folk track that demands to be listened to. The all-female band have come together to create a song that evokes the listener's emotions and brings them to a place that feels vulnerable yet safe. With its well-crafted and impressively executed harmonies, combined with a heartwarming mix of gentle piano playing and strings, the track expresses the feelings one feels when in the arms of their love at night in bed together. The well-written lyrics match the feelings expressed in the instrumentation, especially the line "We need each other to get some rest / need your arms around me with my head on your chest / my world is a place / in your arms I feel safe." (photo by Imani Givertz)
—
Alessandra Rincon
on October 4, 2018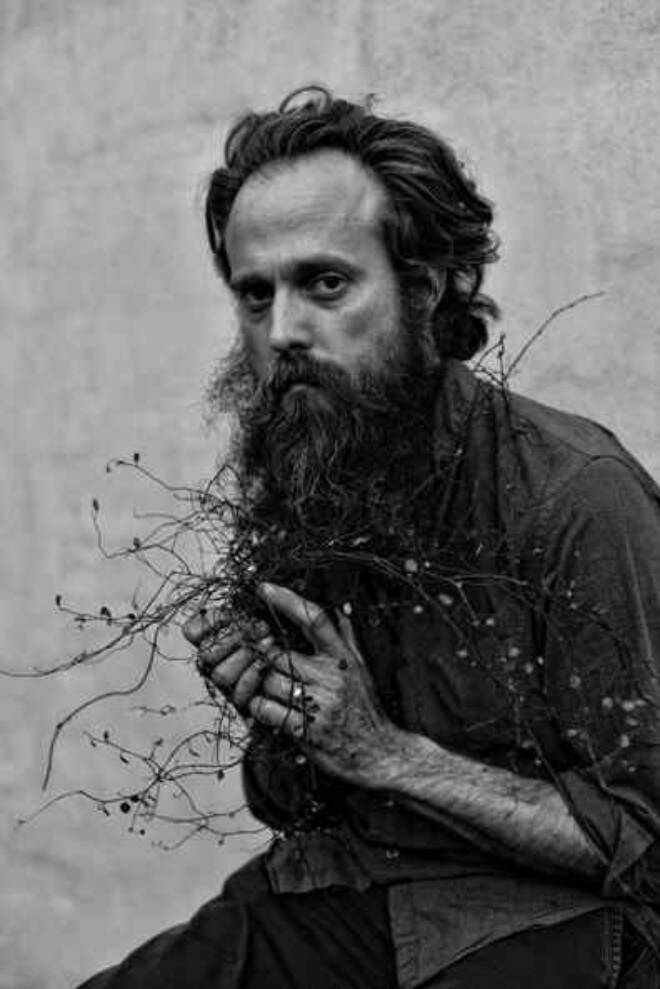 Iron & Wine - What Hurts Worse
---
There isn't a better coupling than autumn and new Iron & Wine. While the temperature chills there is a warmth in Sam Beam's voice and lyrics that is comforting and familiar. Whether he is singing about a flightless bird or asking a former love to not forget him in the nine minute and thirty-one second masterpiece that is " The Trapeze Swinger," Beam's skill of imagery is unmatched. In "What Hurts Worse," Beam looks inward in a more practical way urging us to become better than the ones that hurt us. "Let's become the lovers we need," he says, a cry to break the cyclical nature of hurt people hurting other people. Beginning with just a kick drum, there is a sort of tossing sensation that occurs, similarly to the way we can throw around negative emotions and experiences to rid ourselves of them. Beam is impassioned with these thoughts when he sings them, showing that they are coming from a genuine and knowledgeable place. "What Hurts Worse" ends with a droning effect that repeats the lines "Let's become the lovers we want / Let's become the lovers we need." in hopes that the repetition will stick in your head and make its way down to your heart. Check out the rest of the Weed Garden EP out now!
—
Dara Bankole
on September 26, 2018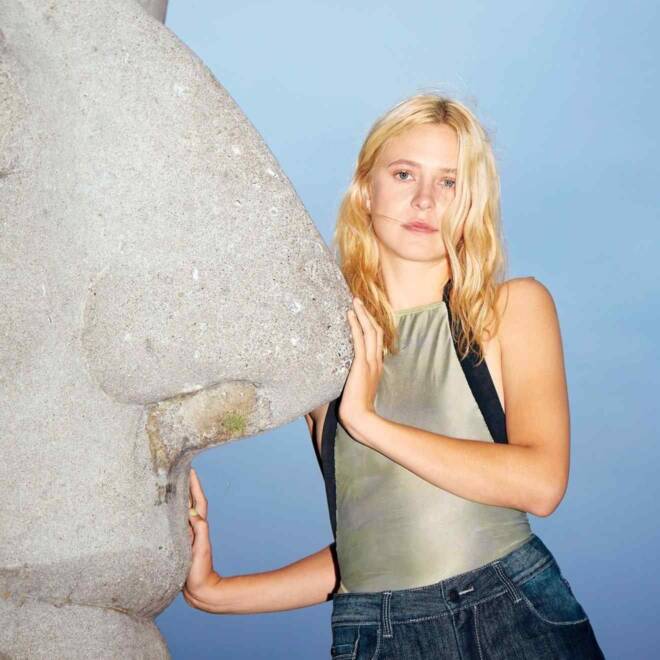 Helena Deland - Lean on You
---
Hailing from Montreal, 26-year old singer-songwriter Helena Deland recently released her latest single "Lean on You" off of her upcoming EP, From the Series of Songs "Altogether Unaccompanied" Vol. III and IV. "Lean on You" begins slowly with Helena Deland singing along to the cooing of a guitar. The Montreal singer serenades, "Holding back, putting away / every perverted thing I've thought of saying / to you," and with a gentle purpose, echoes the last line. In her hazy, thin-as-smoke voice, this line hums like a spell she is reciting to herself. Deland's most recent ballad is quiet, but filled with urgency. Helena Deland's voice is strong when she pushes, "I don't need / to lean on you, no," but there is a soft underbelly to the song, that suggests otherwise. "Lean on You" ends with Helena Deland humming softly alongside a steady rhythm, like waves crashing onto the shore — consistent, but somehow still mystifying and beautiful. 
—
Tiffany Hernandez
on September 25, 2018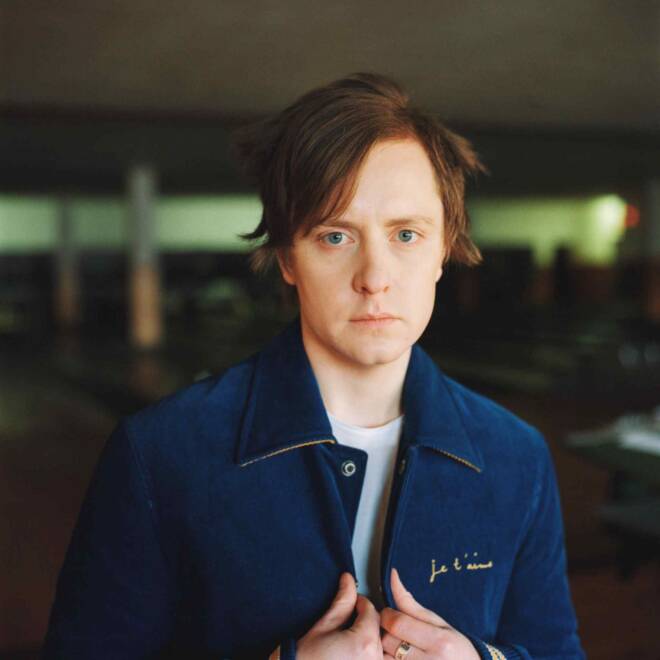 Kalle Mattson - Fades Away
---
"Folk is dead," Kalle Mattson proclaimed, and he clung to this mantra throughout the recording of his newest album, Youth. His morbid proclamation is less of an ultimatum and more of a challenge to himself to stretch the limits of what he might reasonably call folk music, the type of rule you set just so you can break it. "Fades Away" begins in a style not at all surprising for fans of Mattson, with floating synths filling out the space left empty by his tender fingerpicking and whispered vocals. Before long, however, these synthesizers are no longer content to simply float — they throb, they crash, and they announce a new era for Kalle Mattson. With his new bag of tricks, he sings of lost love and "making do with small-town fate," caught in a helpless struggle against the relentless passage of time. Four minutes into his painful trek down memory lane, he pulls his most devious trick yet, cutting the track off mid-syllable and asserting control over his own fate once and for all. Folk isn't dead, it just needed some new life.
—
Daniel Shanker
on September 25, 2018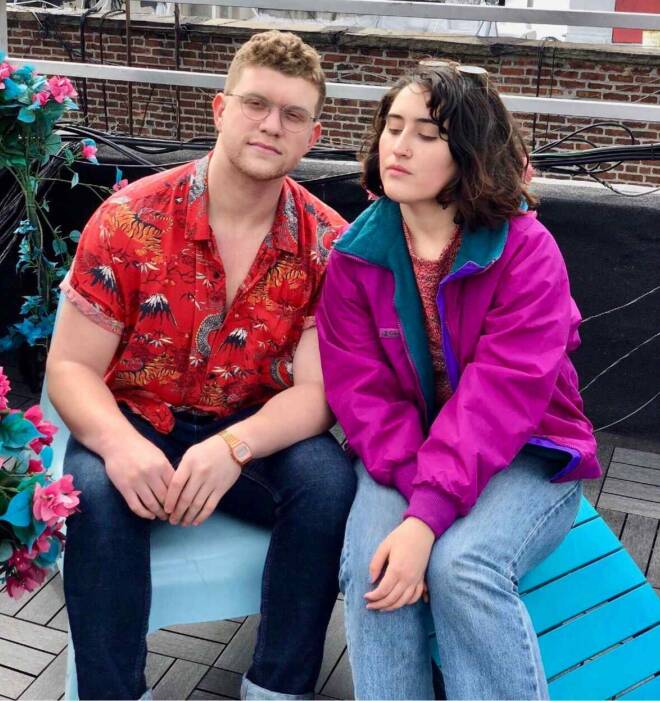 Fake Dad - Glory Days
---
Nostalgia is a powerful theme in music today. Artists hailing from well-known major labels to the internet's smallest crevices alike have commonly used it to provide warmth and resonance to their music. But it's also no secret that modern-day culture has a nostalgia problem. With Hollywood relentlessly pumping out reboots of beloved franchises and the recent obsession of '80s culture in music and media, it's easy to feel as though we are a generation without identity; consumers of endlessly recycled material.
On "Glory Days," Fake Dad take listeners on a trip down memory lane — but it feels closer to a cautionary tale than a fond retelling. Over a woozy synth and distorted bass, Fake Dad remember a simpler time when "we would all dress the same" and were "shallow minds living underneath the gutter." Although we're practically trained to interpret the words warmly, it's hardly an affectionate look at childhood. Fast forward to today, and we are now "living vicariously through the screen" and "flipping through old photographs." The song's sonic landscape constantly shifts underneath — children giggling, pitched down vocals and overblown static are all thrown into the mix to give "Glory Days" a rich and effective texture. It's a critical take on our nostalgic tendencies without being overly cynical, a promising highlight from an exciting new act.
—
Sam Reynolds
on September 25, 2018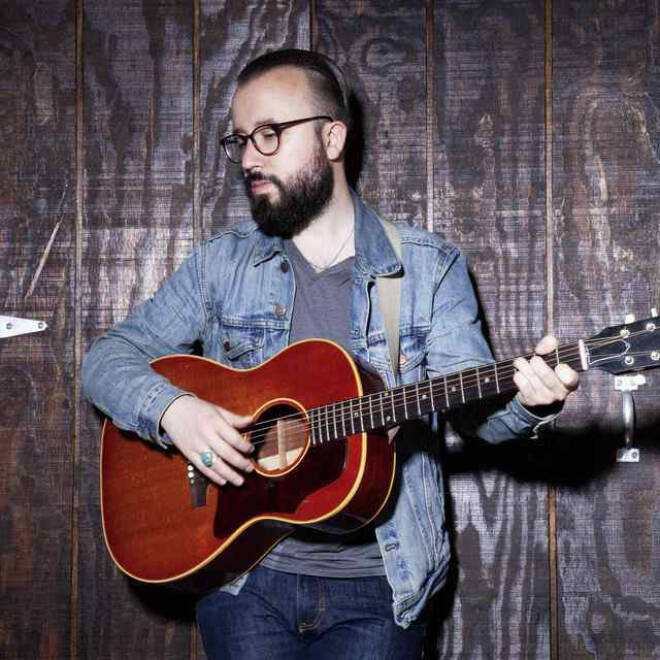 Autumn Days - Ben Rice
---
Brooklyn based singer-songwriter Ben Rice has perfectly captured what a fall day in New York City feels like as well as the emotions experienced during times of transition with his appropriately named song "Autumn Days." With warm toned acoustic riffs and a gentle voice, he sings "Oh Dear, I'm getting too tired to run / I've seen what life has done / to all these places / familiar faces, they have gone," speaking to the anxiety felt towards unwanted but inevitable change. With its well-blended acoustic guitar, steady bass lines, gentle keys and vulnerable demeanor, the track resonates with listeners on an emotional level before breaking into a bluesy guitar solo. As the song comes to a close, Rice expressively sings the chorus one more time before coming to an abrupt stop, signaling that change has finally arrived.
—
Alessandra Rincon
on September 24, 2018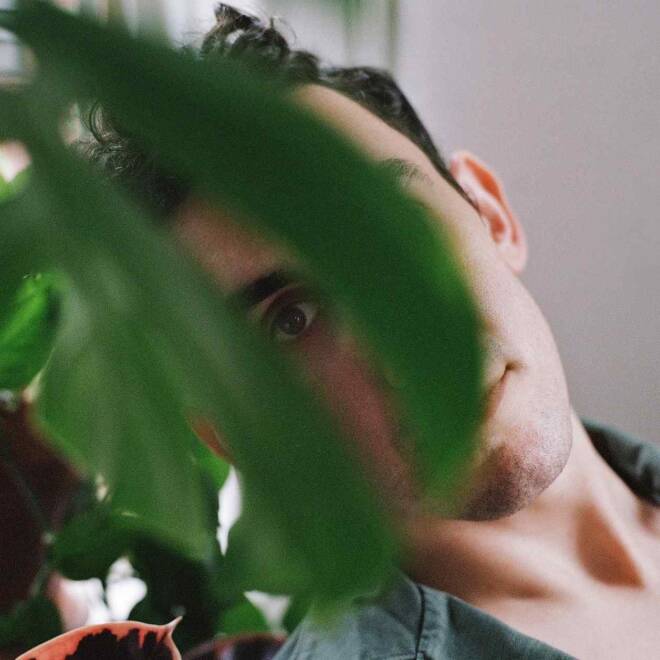 Adeline Hotel - Looking for the Same Thing
---
"Looking for the Same Thing," the latest track from Brooklyn's Adeline Hotel, pairs the calm, familiar sound of Nick Drake with quiet audacity of Wilco's "Yankee Hotel Foxtrot," whose instruments test the waters as the song progresses before finding their true place in the arrangement. Like the instruments themselves, singer Dan Knishkowy has been "trying hard to figure shit out" on a couch, through a sleepless night, drinking alone and any which way he can. "Everyone I know / Been looking for the same thing," sings Knishkowy, before acoustic and electric guitars sing out the same solo in their own voices, serving to remind us that we are not quite alone, just living in parallel, experiencing the same solitary confusion at the same time. He doesn't have any answers, though. He leaves us wanting more, leaving the last chorus unfinished and launching into the song's most transcendent moment, an instrumental outro forgoing answers for the simple reassurance that it, whatever it is, is alright.
—
Daniel Shanker
on September 24, 2018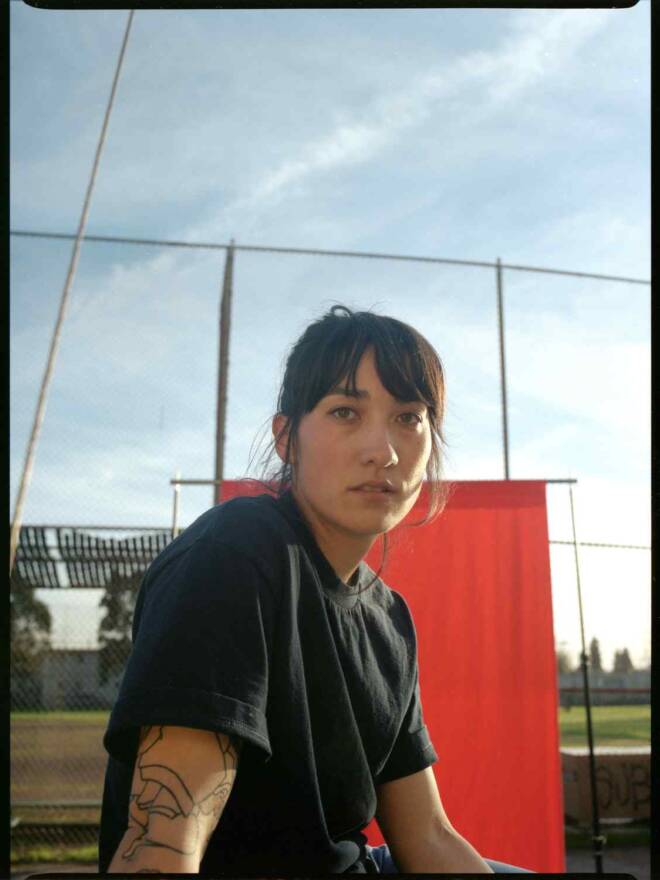 Tanukichan - Natural
---
Hannah Van Loon, stage name Tanukichan, has released her album Sundays, produced and co-written by Chaz Bear of Toro Y Moi. In "Natural" the album's lead single, we see Van Loon working as a shoegaze artist in a way that is exciting both for the genre and the artist herself. The track is replete with dreamy vocals, eery guitar pitches and the crunchy yet cutting beat and amp static that has become familiar within the musical genre of shoegaze. Though lo-fi in its hazy nature, the richness of the guitar and vocals fill the song without pouring over the brim. 
"Natural" may be suggestive of basement recording sessions and lyrics written in a night time splendor, yet the technical clarity allows the work to surpass bedroom pop, lo-fi and even shoegaze bands of the past. With a general lack of specificity in the sound, lyrics and sentiments throughout the work "Natural" is a genre all of its own. The layering in the music, as well as the lyrics, ("It's natural sunlight / Grey fades to white lie / Kiss you tonight") create an atmospheric and almost ungraspable track. However, the distorted vocals and humming sound of the song do not leave us perplexed, but rather intrigued. "Natural" is a song to dig into, piece by piece, a feast of noise and texture that leaves us hungry for more from this promising new artist.
—
Samantha Weisenthal
on September 21, 2018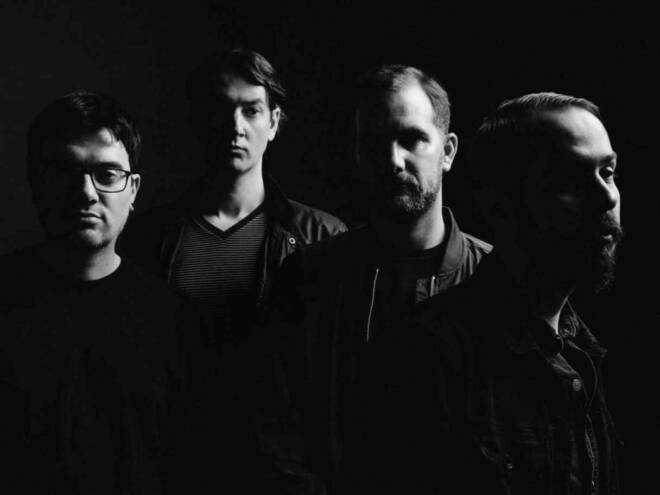 Cigarettes After Sex - Sesame Syrup
---
Alternative, dream-pop band, Cigarettes After Sex recently released "Sesame Syrup," a song that delicately captures the kind of self-loathing, reckless behavior many of us experience well throughout our 20s. Just when we thought they had done enough by swooning us with yet another daydreamy track they sprinkled it with a little something extra — a song title with a brilliantly subtle analogy. The process of making sesame syrup requires more attention and care than some may think. Similarly, sometimes we enter certain relationships without realizing how much time and effort is actually required to take care of that person while continuing to take care of ourselves. Whether we take our partner's mental and emotional state for granted or we don't realize how much help we needed ourselves — like making sesame syrup if we don't watch the seeds closely enough as they heat up on the skillet we can spoil the process by allowing them to turn black. Like the majority of their songs, the track is a chill listen filled with soft, melancholy guitar tones and wispy slightly ethereal melodies. "Sesame Syrup" is a must add to any and all September sadness/fall playlists.
—
Andrea de Varona
on September 21, 2018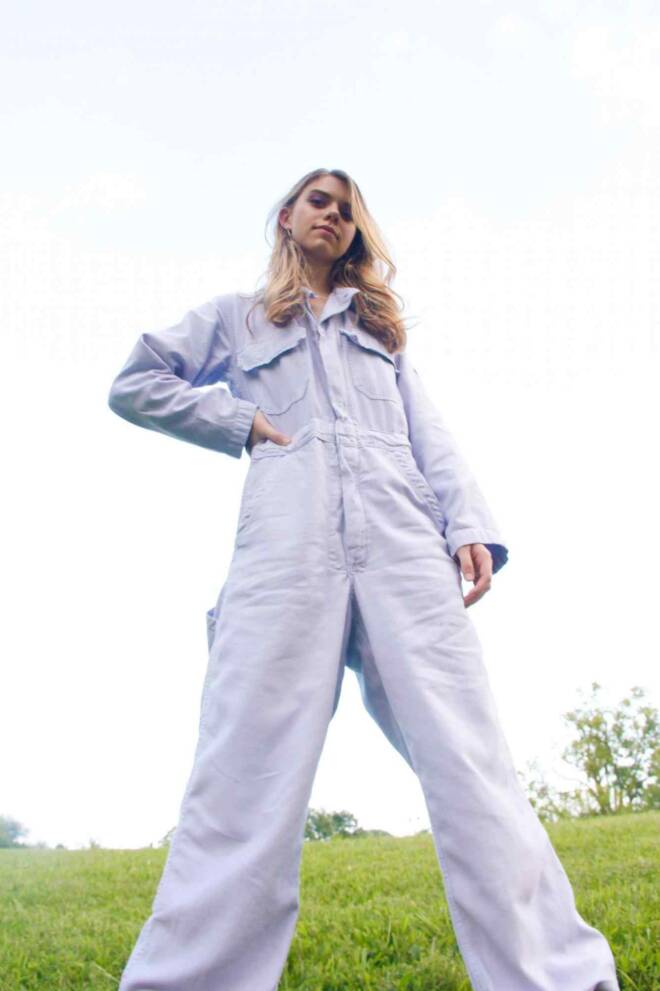 Tomberlin - Any Other Way
---
In "Any Other Way," the opening track to the album At Weddings, we see Tomberlin deconstructing her faith in God, in her relationship, and at times in herself. This sentiment is of course vulnerable, an artistic move that could be perceived as too downtrodden, however Tomberlin's sweeping voice and simplistic guitar allows the themes she remarks on to pierce the sweetness of the song. The economic nature of her lyrics allow for bits of humor to cut through the melodrama, with lines such as, "Feeling bad for saying / Oh my god / No I'm not kidding / Gave me a sudden feeling / That I didn't have a place," feeling goofy rather than disorienting. 
At Weddings addresses Tomberlin loss of faith after having grown up in an intensely Baptist household, filling the song with an intimacy that feels tender rather than overly personal. "Any Other Way," distills the feelings off of the album, how the guitar highlights rather than suffocates her soft and floating voice, how her lyrics provide a simple statement when discussing highly complex thoughts and experiences. Her sound is quiet yet intense, a dynamic that seems increasingly difficult for artists to achieve. Although the music is soft, her songs hit hard, leaving us emotional yet not overwhelmed, a cleansing that feels important in the wake of the topics Tomberlin so masterfully addresses.
—
Samantha Weisenthal
on September 20, 2018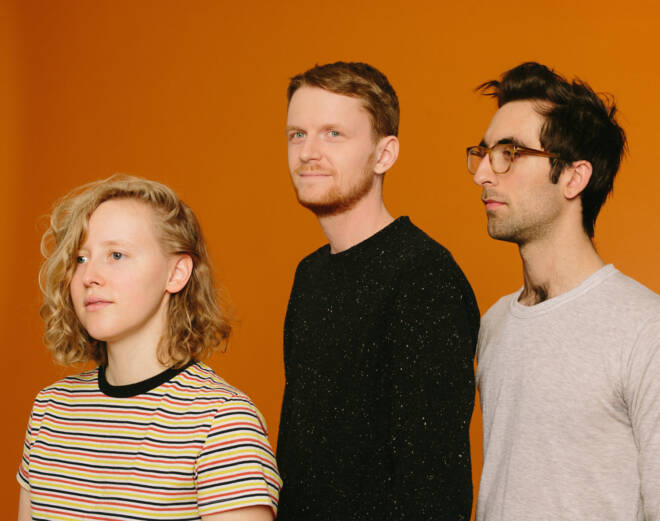 Bad Bad Hats - Nothing Gets Me High
---
If you're not onto Bad Bad Hats yet, allow us to introduce you. Putting out one of the best albums of the year, this Minneapolis indie rock band knows how to give you a collection of versatile songs while keeping true to their sound. "Nothing Gets Me High" shows the band in its element. As frontwoman Kerry Alexander sings of the recurrence of an old love and her high tolerance to emotions there is a nonchalant spunk to her storytelling. From the start, the sonic entrance and guitar reverbs take you to where she is as she searches for him "in the basement show." 
Alexander intentional digs into the parallels of love and drugs often seen in music. Still "Nothing Gets Me High" has a new approach to this theme as Alexander equates her struggle to have romantic feelings to being unable to get high. Both clever and relatable her apathy after a failed relationship carries weight. When love comes through the door again its met with skepticism instead of the whimsy the seventeen-year-old version of yourself once greeted it with. Now older and bit more calloused, Alexander is not willing to be anything less than "the best thing that ever happened to you." Make sure to check out the rest of Lightning Round and to see what all the buzz is about!
—
Dara Bankole
on September 19, 2018