Buzzing Daily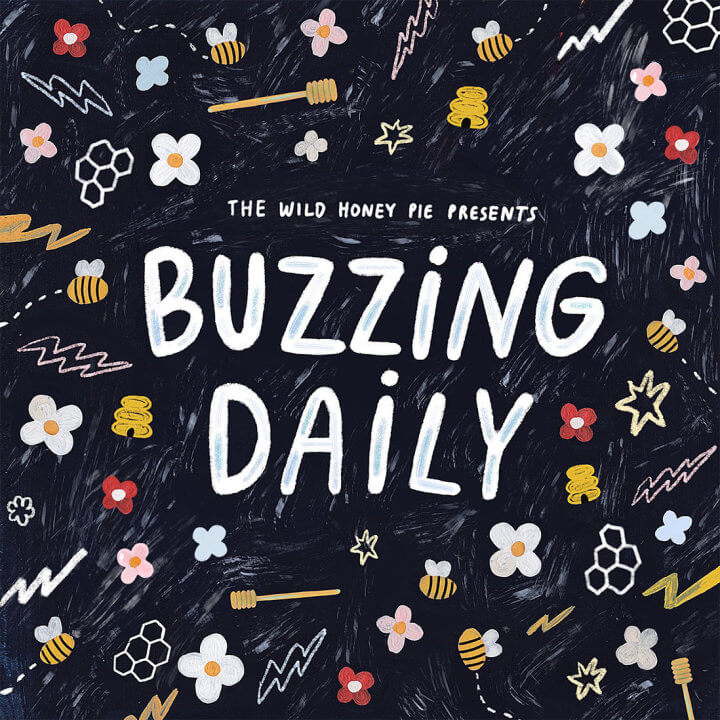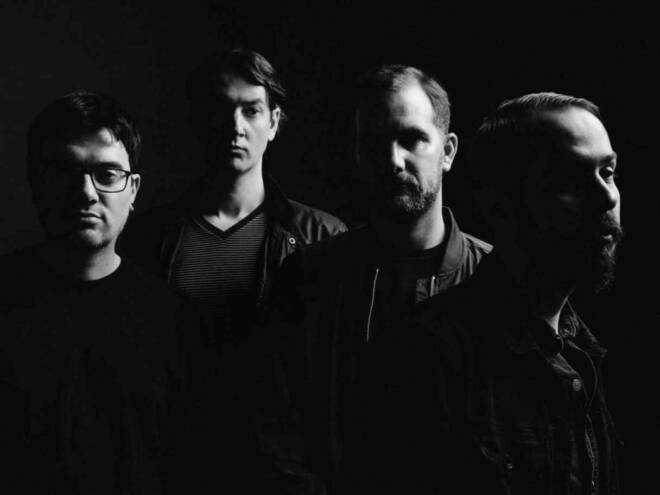 Cigarettes After Sex - Sesame Syrup
---
Alternative, dream-pop band, Cigarettes After Sex recently released "Sesame Syrup," a song that delicately captures the kind of self-loathing, reckless behavior many of us experience well throughout our 20s. Just when we thought they had done enough by swooning us with yet another daydreamy track they sprinkled it with a little something extra — a song title with a brilliantly subtle analogy. The process of making sesame syrup requires more attention and care than some may think. Similarly, sometimes we enter certain relationships without realizing how much time and effort is actually required to take care of that person while continuing to take care of ourselves. Whether we take our partner's mental and emotional state for granted or we don't realize how much help we needed ourselves — like making sesame syrup if we don't watch the seeds closely enough as they heat up on the skillet we can spoil the process by allowing them to turn black. Like the majority of their songs, the track is a chill listen filled with soft, melancholy guitar tones and wispy slightly ethereal melodies. "Sesame Syrup" is a must add to any and all September sadness/fall playlists.
—
Andrea de Varona
on September 21, 2018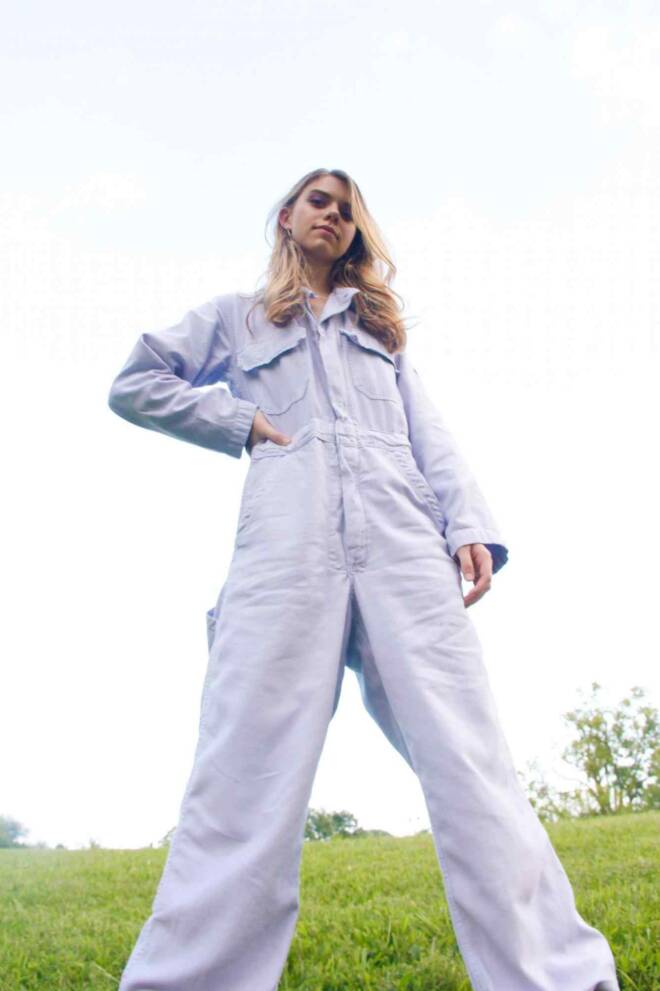 Tomberlin - Any Other Way
---
In "Any Other Way," the opening track to the album At Weddings, we see Tomberlin deconstructing her faith in God, in her relationship, and at times in herself. This sentiment is of course vulnerable, an artistic move that could be perceived as too downtrodden, however Tomberlin's sweeping voice and simplistic guitar allows the themes she remarks on to pierce the sweetness of the song. The economic nature of her lyrics allow for bits of humor to cut through the melodrama, with lines such as, "Feeling bad for saying / Oh my god / No I'm not kidding / Gave me a sudden feeling / That I didn't have a place," feeling goofy rather than disorienting. 
At Weddings addresses Tomberlin loss of faith after having grown up in an intensely Baptist household, filling the song with an intimacy that feels tender rather than overly personal. "Any Other Way," distills the feelings off of the album, how the guitar highlights rather than suffocates her soft and floating voice, how her lyrics provide a simple statement when discussing highly complex thoughts and experiences. Her sound is quiet yet intense, a dynamic that seems increasingly difficult for artists to achieve. Although the music is soft, her songs hit hard, leaving us emotional yet not overwhelmed, a cleansing that feels important in the wake of the topics Tomberlin so masterfully addresses.
—
Samantha Weisenthal
on September 20, 2018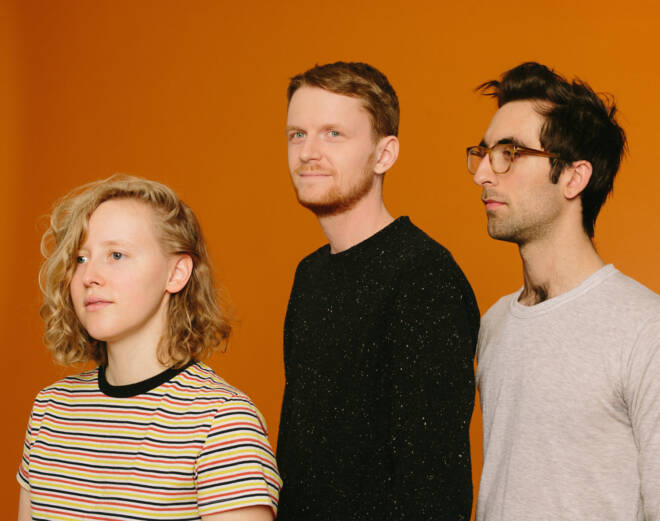 Bad Bad Hats - Nothing Gets Me High
---
If you're not onto Bad Bad Hats yet, allow us to introduce you. Putting out one of the best albums of the year, this Minneapolis indie rock band knows how to give you a collection of versatile songs while keeping true to their sound. "Nothing Gets Me High" shows the band in its element. As frontwoman Kerry Alexander sings of the recurrence of an old love and her high tolerance to emotions there is a nonchalant spunk to her storytelling. From the start, the sonic entrance and guitar reverbs take you to where she is as she searches for him "in the basement show." 
Alexander intentional digs into the parallels of love and drugs often seen in music. Still "Nothing Gets Me High" has a new approach to this theme as Alexander equates her struggle to have romantic feelings to being unable to get high. Both clever and relatable her apathy after a failed relationship carries weight. When love comes through the door again its met with skepticism instead of the whimsy the seventeen-year-old version of yourself once greeted it with. Now older and bit more calloused, Alexander is not willing to be anything less than "the best thing that ever happened to you." Make sure to check out the rest of Lightning Round and to see what all the buzz is about!
—
Dara Bankole
on September 19, 2018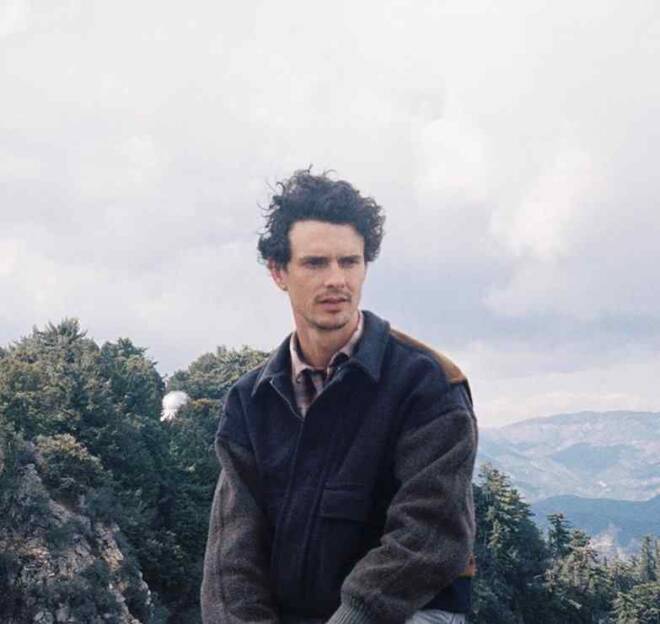 Henry Nowhere - Not Going Back
---
Henry Nowhere, a solo artist better known for his band Day Wave, has released his new EP "Not Going Back." On this project, Henry lingers between reality and day dream, with relatable sentiments about over analyzing one's position, considering their happiness in where they are. On "Not Going Back," Henry provides us his take on lo-fi dream pop, a genre that has become popular because of bands such as Beach House and Tame Impala. "Not Going Back's" sound matches its narrative. With hazy vocals that pull away with every line, a guitar that seems to be only partially there and a fast paced yet sweet drum, the work feels as though it exists both where it is and where it's going. Henry says of the song, "For me music serves the purpose of giving the listener that sort of carefree getaway in a 3 minute bite-size form." "Not Going Back" is a slice of escapism, and a piece that has left us feeling at ease and filled with hope.
—
Samantha Weisenthal
on September 19, 2018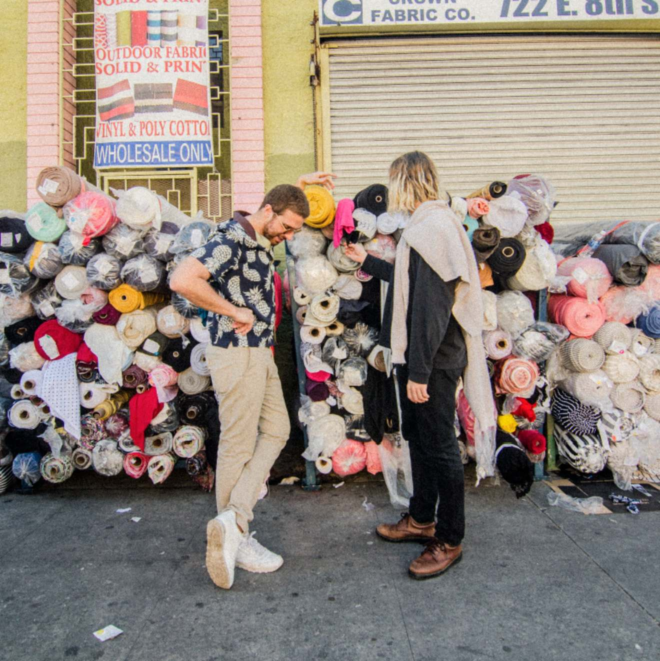 NEIL FRANCES - Took A While
---
NEIL FRANCES has that breezy type of sound that makes the perfect music to transition from one season to the next. "Took A While" off of their most recent EP drop of the same name, gears us up for those crips fall breezes and cool autumnal air. Looking introspectively at the way we compare love to games, the band decides to move against the tide and sidesteps the notion, disregarding the game and perfection entirely. While we may come to these realizations through chaos ("I'm never in control/ 'Cos in my head I'm so confused"), it strikes a chord all the same. See NEIL FRANCES live at our first ever LA dinner party November 4!
—
Natasha Cucullo
on September 18, 2018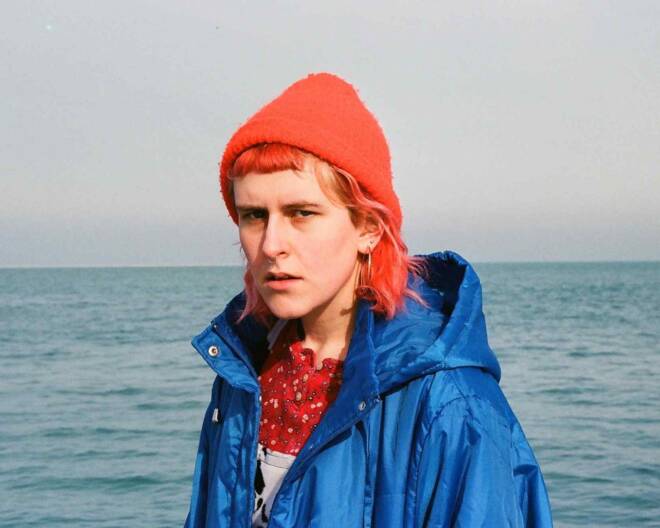 Lala lala - Destroyer
---
Lala lala, Chicago artist Lillie West's band, has released their lead single "Destroyer," an introduction to their upcoming album The Lamb, out in September from Hardly Art records. The album comes out of West's recent personal chaos: a home break in, a loss of several close friends, the decision to become sober after suffering from addiction. The arrangement of the album, the blending of post punk with dream pop, includes synths, drums, guitars and the saxophone, providing listeners with the sound of learning how to balance. In this way, West has allowed us to peer into how she is creating a new space in her life, balancing the complex sounds throughout the work to create a singular and joyous sound. This, paired with the thought-provoking and poignant lyrics that make up the work, has allowed Lala lala to create an album that is not only healing for the artist, but also for anyone who listens. The narrative of the song is about West going back and forth between dealing and accepting blame for the chaos in her life. Whether our destroyers are addiction, the people around us or at times ourselves, the work leaves us feeling clean and ready to take it all on, headphones in ears and song on repeat.
—
Samantha Weisenthal
on September 18, 2018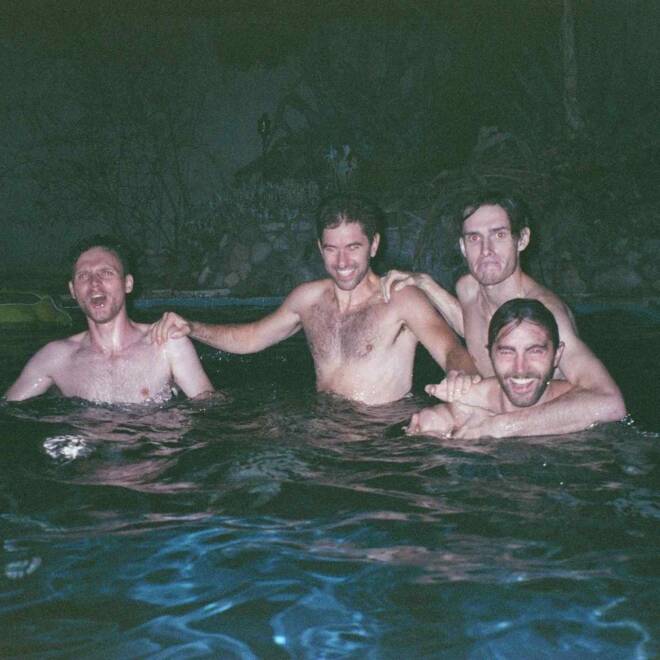 Plastic Picnic - Doubt
---
Up and coming Brooklyn-based indie band Plastic Picnic have done it yet again and have released another dark, dance inducing synth pop track with their latest single "Doubt." The track is fueled by beautiful blend of aggressive and driving guitar riffs, hypnotic synths, optimistic drums and smooth vocals that sound hopeful and keep listeners dancing despite the vulnerable lyrics that detail lovers drifting apart. The narrative voice in the song gives listeners a glimpse into the mind of the modern millennial regarding the anxieties they may feel in their personal relationships and how they combat loneliness. As the song comes to its peak, it breaks into a synth-centric bridge, offering a refreshing moment of relief from the track's previously expressed "doubt." It's this moment and the rest of the song that almost act as a sonic metaphor for the euphoria you may feel when you realize things may be ok, despite how hard the situation at hand may be.
—
Alessandra Rincon
on September 17, 2018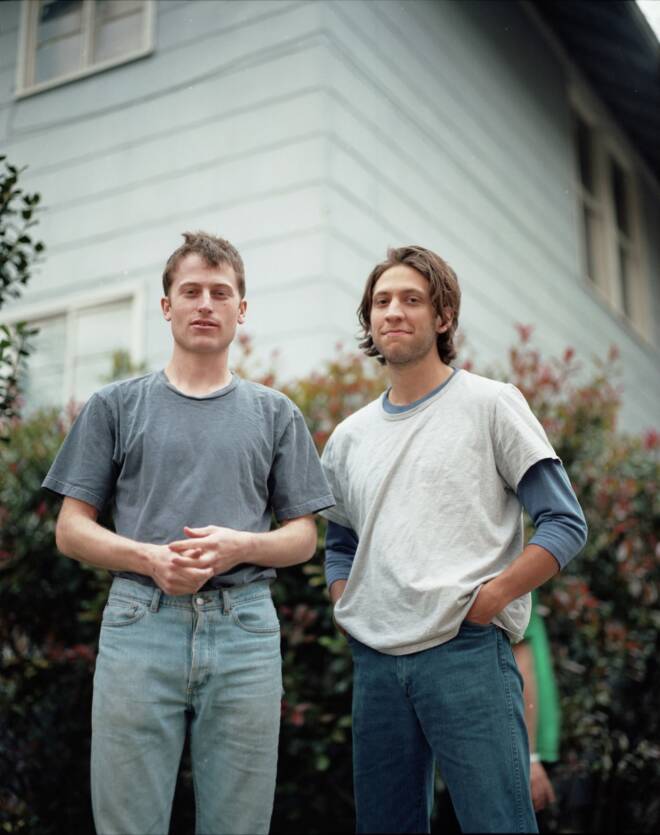 Hovvdy - Easy
---
Austin duo Hovvdy have release a new song titled "Easy" as an introduction to their upcoming album Easy / Turns Blue, out October 5th. The song was released on Saddle Creek's Document series, which is meant to, "capture a band and their community in a specific place at a specific time, and share that with the world." The project has released singles from bands such as Palehound, Hand Habits, Wild Maker and Posse. Like these bands, Hovvdy has formed a distinctly authentic space within the bedroom-rock genre.
Will Taylor and Charlie Martin were both drummers before forming Hovvdy, which may be the reason that the leading guitar on much of their work is so naturally minimalistic. Martin's kind sounding vocals and endearing lyrics paired with the dreary Sunday tone that has become so sought after in the rock genre has taken Hovvdy's simple sound and added a much needed depth to their work. The band could sound melancholic, or even sadly one dimensional, but instead they maintain a lullaby like sweetness throughout the song. "Easy" suggests that taking it slow may not be so bad, indeed it may be one of the sweet pleasures of the day we often forget to take solace in.
—
Samantha Weisenthal
on September 16, 2018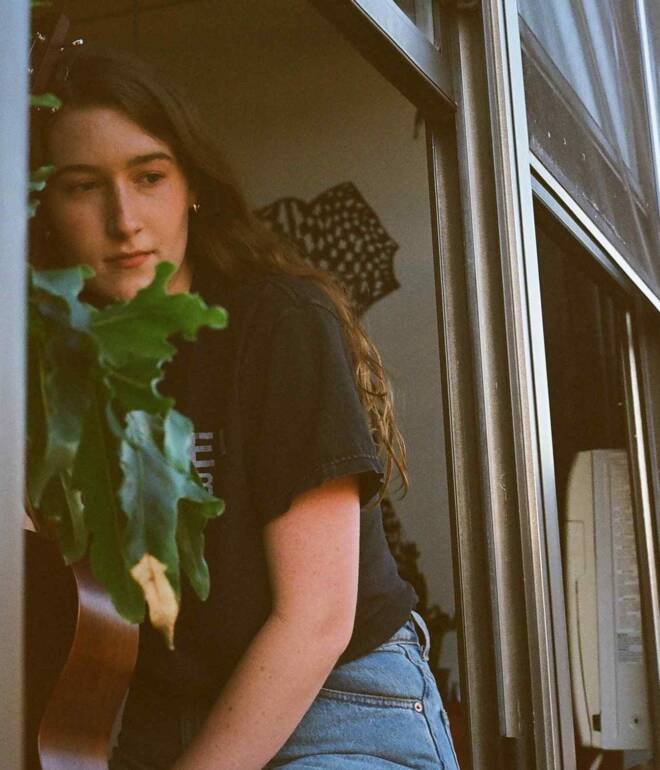 Emma Bowers - Jonathan
---
East coast folk rock singer/songwriter, Emma Bowers released In The Morning her debut EP on August 17. Off of that album is "Jonathan", a quietly powerful tune that speaks to pain that lingers even when your person does not. Bowers is soft and lyrical. Just as she is grasping at the nothingness that is left of her relationship, the listener grasps to hear more. There is an effortless way that Bowers translates her story through simplistic instrumentation and the sweet twang in her voice. New Yorkers can catch Bowers's EP Release Show on September 21 at Pete's Candy Store!
—
Sophia Theofanos
on September 14, 2018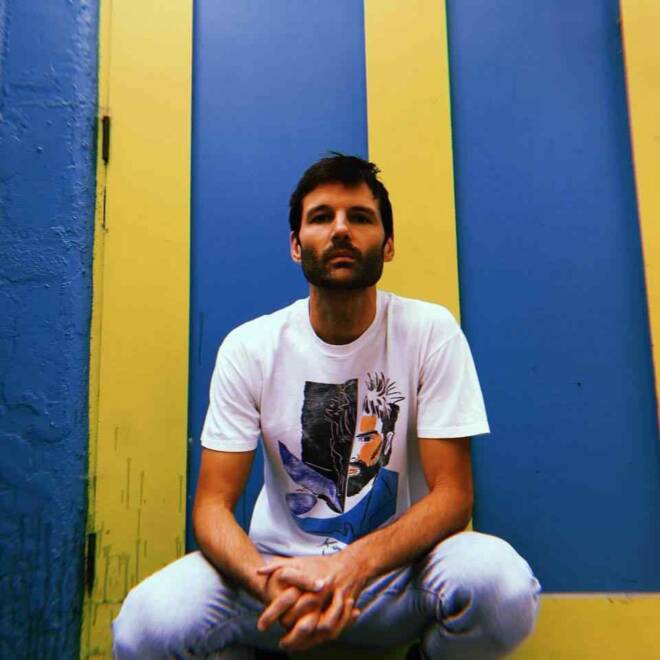 Bay Ledges - Wherever You Sleep
---
"Wherever You Sleep" is the newest single from LA band Bay Ledges. With a psychedelic disco feel singer, songwriter and producer Zach Hurd creates a track that will get you moving. Written after a break-up "Wherever You Sleep" tells of the aftermath of trying to get over someone and how consuming it can be. "I think about it when I'm dancing / I'm think about it when I hear your song / I think about it when I'm asking / How did everything go so wrong?" With such strong retro vibes its no surprise that Hurd was raised listening to the greats — The Band, The Beach Boys, and Aretha Franklin. While Hurd is stuck with thoughts of his former love, he similarly leaves us stuck with this catchy tune in our heads. Catch Bay Ledges on tour with YOKE LORE this fall at these locations!
—
Dara Bankole
on September 14, 2018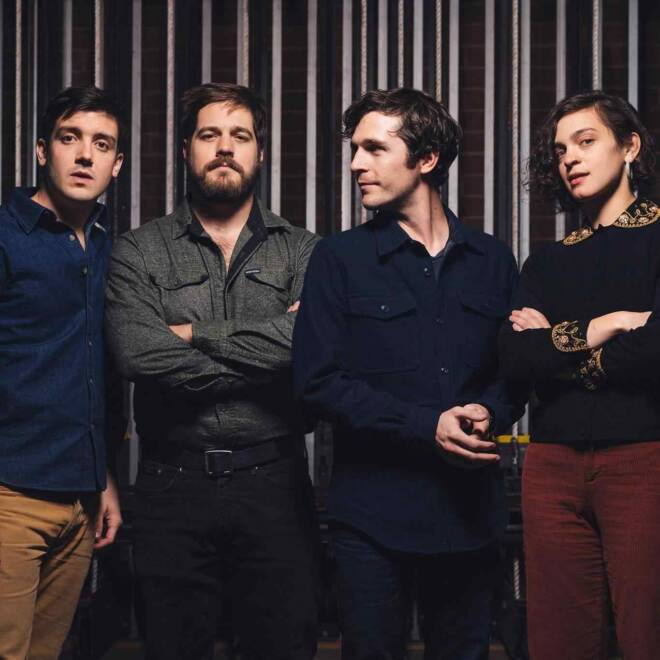 Mipso - People Change
---
It's a topic that's been up for debate for as long as time has been around — do people change? The fine folks that make up the indie-folk group Mipso tend to believe that they do. In this soft and nostalgic song "People Change," frontman Jacob Sharp wistfully sings that "people change when they walk away." Mipso is folk music at its very best. Telling us a story in the format of a song, "People Changes" stays with you the way tales do when they are full of heart and depth. As the song starts we are given a time frame, ten years have passed since he's seen this person he "used to love." Just as time has passed, so have feelings and hopes for the future. It's a confusing sort of emotion, missing someone while also being okay with the way life turned out without them. Chances are this song has a similar framework to a story in your own life and as you listen your mind and emotions will find in the gaps giving you the illusion that it was written just for you. 
—
Dara Bankole
on September 13, 2018