Buzzing Daily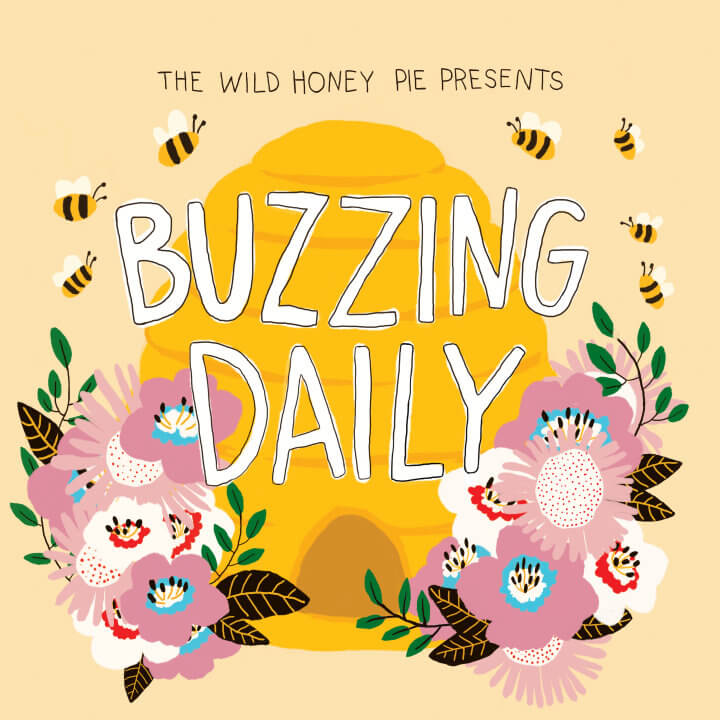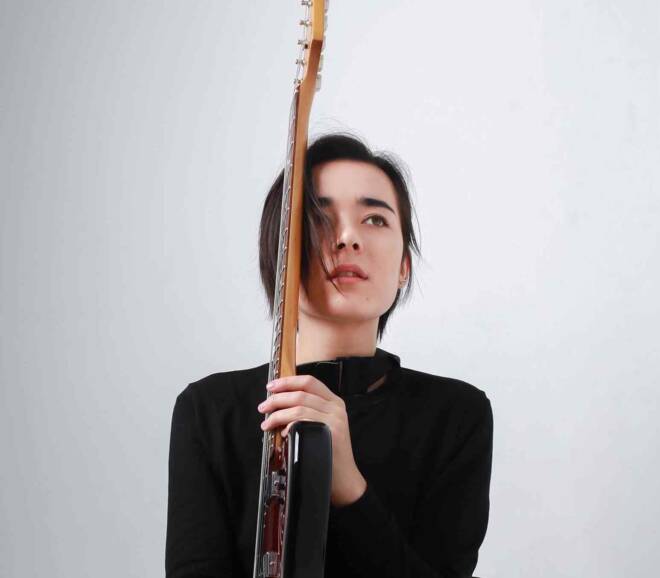 Miss Grit - Talk Talk
---
Margaret Sohn is a NYU electrical engineering student by day and Miss Grit by night. In a highly saturated indie music scene, Miss Grit's first single "Talk Talk" proves that we should all be paying attention to her. From the first taste of her music, the influences of St. Vincent and Wilco's Nels Cline run deep. What we love the most is that there is something very personal and reflective about the lyrics combined with an instinctively groovy and danceable instrumental. We can't wait for what comes next for Miss Grit. Her debut EP Talk, Talk premieres January 11.
—
Sophia Theofanos
on January 7, 2019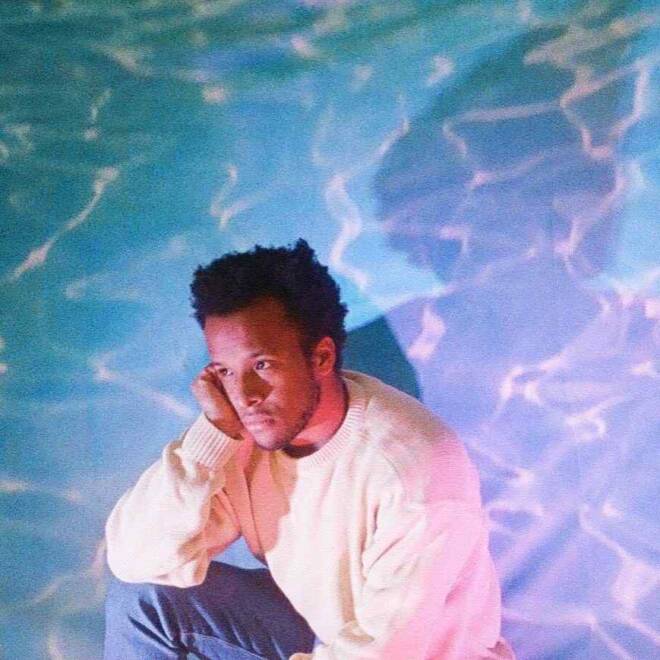 Cautious Clay - Reasons
---
Explosive and dramatic, Cautious Clay's newly released single, "Reasons" breaks out of the box musically and lyrically showing further versatility from the multi-talented artist and producer. Hudson Mohawke lends a hand in the writing along with Tobias Jesso Jr.; Mohawke's boisterous trademark drops making an appearance and add dimension to the track. Strategically placed choirs of echoing backing vocals and abrupt cut-offs juxtaposed against more calming guitar-driven choruses make this song all the more exciting to listen to. "Did it all for the no good reasons" Clay belts, exploring an undeniably human need to do something — even if it makes life more dramatic, interesting or even complicated — for no good reason.  Though short, there's an innate reliability to the song and the drama it invokes, not unlike the drama Clay sings of.
—
Jazzmyne Pearson
on December 5, 2018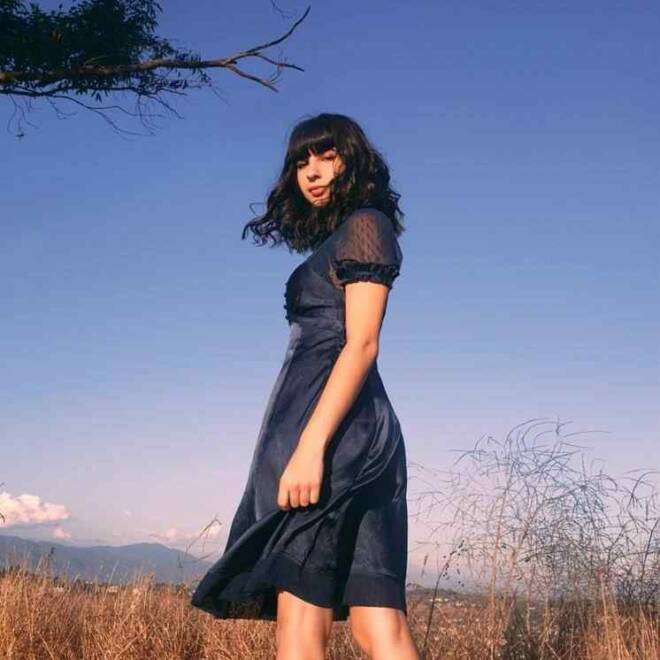 Olivia Grace - Higher Ground
---
Los Angeles alt-pop artist Olivia Grace recently released her latest single "Higher Ground." After a toxic relationship ended Grace sings of the new place she's in mentally. "I wrote Higher Ground about putting myself first. At the time, I kept compromising what I wanted and making myself smaller to lift someone else up. Writing Higher Ground was therapeutic when I decided that I needed to keep moving forward in my life," Graces says. As she sings out her realizations above glitchy electro beats and we've given not only a message that we can fully get behind, but a song to dance to. Whether you can see this song being in a girl-power television series or even on your self-empowerment playlist, the overall concept belongs everywhere and anywhere. As Olivia Grace emerges in a saturated indie-pop music scene, we're confident that with songs like "Higher Ground" she'll soon be a standout. 
—
Dara Bankole
on December 5, 2018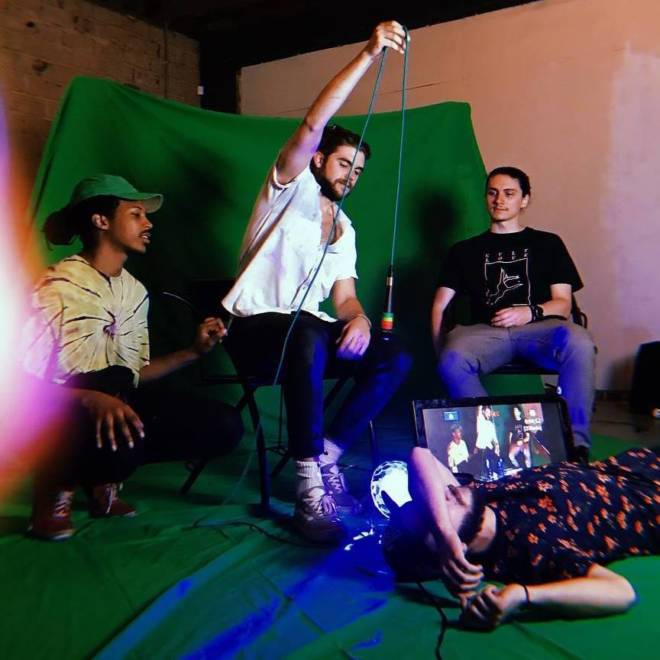 Zunis - Headspace
---
The glitchy cheering at the beginning of Zunis's "Headspace" fades out to introduce you to a dreamy indie-rock world filled with jazzy drums and reverbed out guitar. "Headspace" is from Tulsa, OK based band Zunis's sophomore release through Cult Love Sound Tapes "Earth to Self." The album's surreal cover is a perfect backdrop to the spacey psychedelic world it creates through ambient keys behind jazzy guitar strums that develop into a giant soundscape that pulls you in and makes you feel like you're floating above the ground. The song feels so effortless, like it gracefully poured out of the band and into your headphones. This ethereal track is an infectious indie earworm that you will be adding to more than one of your playlists. If this psychedelic-indie-jazz-rock tune is right up your alley, we highly recommend you check out the whole album and get ready to see Zunis jet into stardom in 2019.
—
Kyra Bruce
on December 5, 2018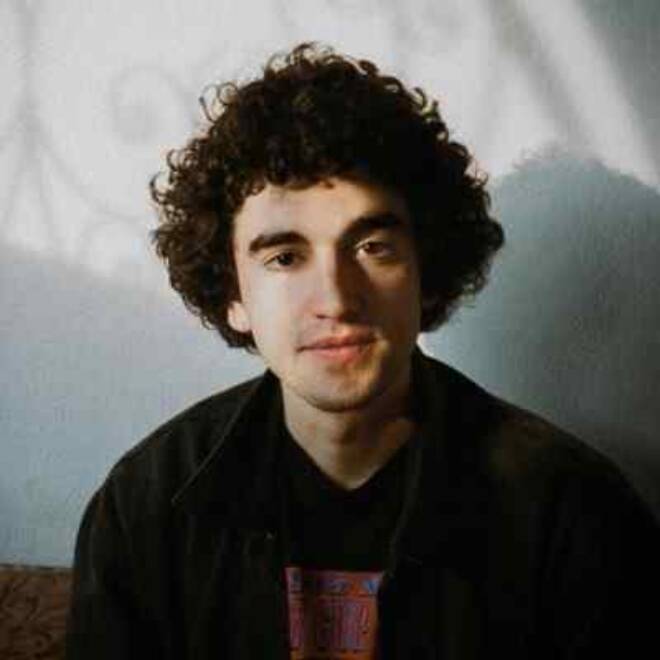 Adam Melchor - Real Estate
---
Jersey native turned Los Angeles migrant, Adam Melchor releases his touching new single "Real Estate" today. With a voice that resembles the renown Ben Gibbard, the there is a softness to his tone and his vocal inflections that translates into a beautiful tranquility in the face of the unknown. Accompanied by a finger-picked acoustic guitar, Melchor's voice ebbs and flows throughout the song and gives way to the lightness of his falsetto. In "Real Estate" we hear someone who's ready to risk it all, but who's aware of what it may cost. Melchor himself says,  "I wrote 'Real Estate' on one of my first drives from New Jersey to California...This song is the personification of moving; moving to a place where you don't what's going to happen, and moving from a place where you don't know how much is going to be there if you come back." A true folk song, "Real Estate" is full of the emotions that come with the uncertainty of saying goodbye, hoping that what's ahead is better and brighter.
—
Dara Bankole
on December 4, 2018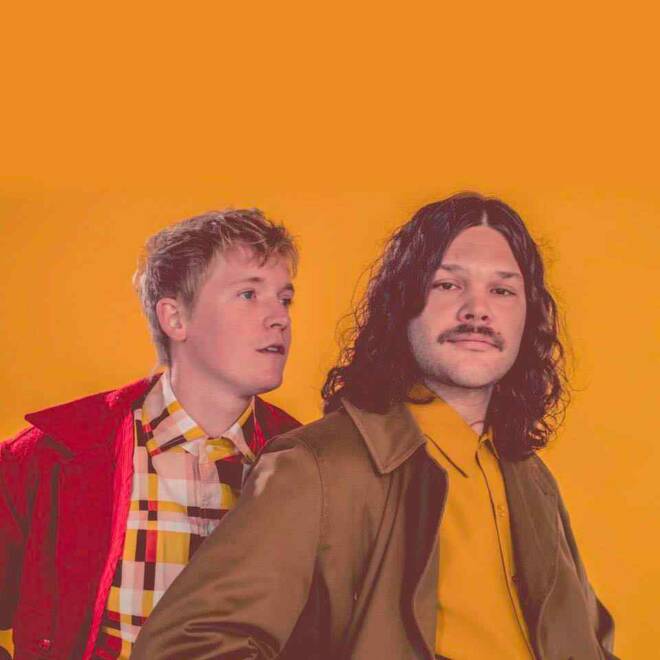 Okey Dokey - When They Get Older
---
With an intro nearly taunting you to start humming Ben E. King's "Stand By Me," Okey Dokey's "When They Get Older" wears its influences proudly. Mixing sounds from the Motown and doo-wop classics of Hitsville, U.S.A. with the hazy leisure of California surfer rock, and finally hitting a little closer to their Nashville home with a hint of Elvis' Graceland croon in the bridge, they pack a whole country's worth of rock-and-roll history into only two-and-a-half minutes. Of course, with Rayland Baxter featuring prominently on vocals, the Nashville sound wins out and the whole crew smiles their way through the complexities of growing up. They rattle off a list of the things they look forward to in old age — a home, a family and the calm sort of love that replaces the horribly exciting kind only after years and years together — but then retract their wishes with a shrug when they realize that "creature comforts" and "picket fences" imply the calm sort of everything that replaces the wonderfully exciting adventures of youth. They want to get older, just maybe not so fast.
—
Daniel Shanker
on December 4, 2018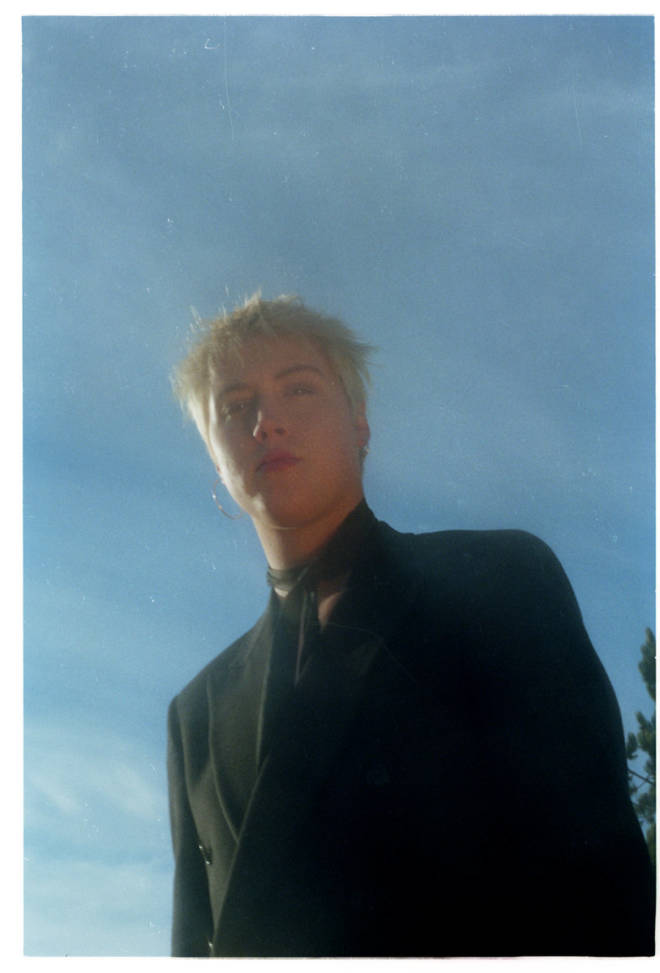 Diamond Cafe - The Way You Used to Love
---
Diamond Cafe is the solo project of musician Tristan Thompson, who performs under the mononym of Diamond. The music of Diamond Cafe feels like a modern take of classic 80's synthpop. His most recent single, "The Way You Used To Love Me" fully imparts this feeling, leaving the listener longing for a bygone era of music while looking ahead to what artists like himself have in store. It has the punchy drum machines, the dreamy synths, and with Thompson's pitch perfect vocals, it sounds like Diamond Cafe is the complete musical package for someone seeking a refuge from doom, gloom, and the dangers of modern music.
—
Lucas Nyhus
on December 4, 2018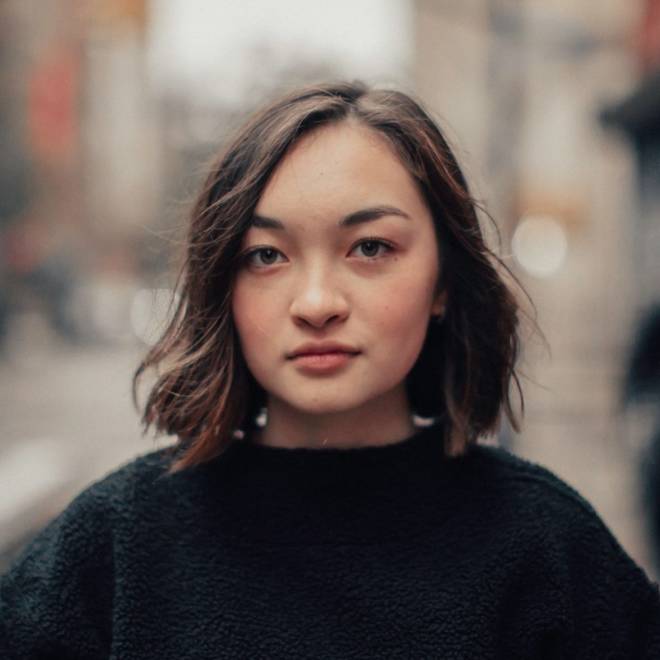 mxmtoon - I feel like chet
---
"i feel like chet" is another acoustic-pop-feel-good single from Bay Area singer-songwriter mxmtoon (aka: Maia.) Maia is only 18 years old but her voice is incredibly mature as she sings about looking at love through rose-colored lenses, which are pictured on the single's cover. Despite her age, Maia proves that she understands the painful situations love can present. By admitting she is a hopeless romantic who is afraid of commitment, Maia shows that she is aware of this contradiction that took many of us until much later in life to realize. She confesses to listening to love songs and day dreaming daily, which could be the reason she is able to create such touching love songs of her own. All of Maia's songs are recorded on her laptop in her parent's guest room, which gives the songs a personal feeling that is hard to recreate in a recording studio. "i feel like chet" is a bedroom-pop tune that feels like a sleepover at your high school best friend's house where you are whispering about your crush and trying not to wake their parents. Keep your ear to the ground for more from mxmtoon this year!
—
Kyra Bruce
on December 3, 2018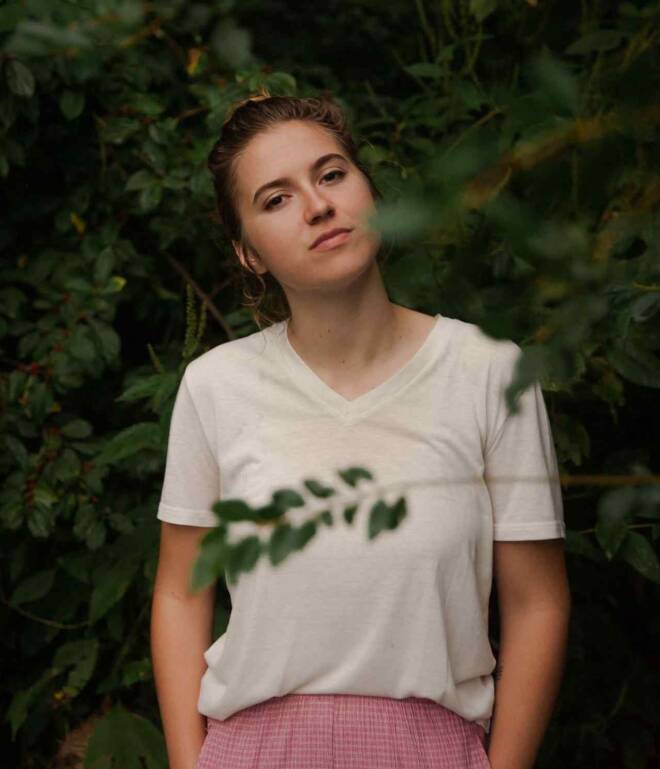 Julianna Zachariou - Subway Song
---
Conor Oberst isn't the only one out there writing soft, devastating love ballads about perfect nights in that city that never sleeps. Julianna Zachariou's "Subway Song" is a tender serenade for those couples who can't keep their eyes open on their long late-night commutes home to Bushwick or Astoria or Jersey City or wherever. But the song is perfect no matter what city you take public transportation in. Mesmerizing and full, it transcends NYC city limits and catches you in transit, feeling romantic and wistful about someone or someplace. The sparse acoustic arrangement serves the clever verses and the delicate chorus: "Sway left, sway right, slow dancing in the middle of the subway." "Subway Song" will leave you feeling giddy and ready for whatever Zachariou has for us next.
—
Jacqueline Zeisloft
on December 3, 2018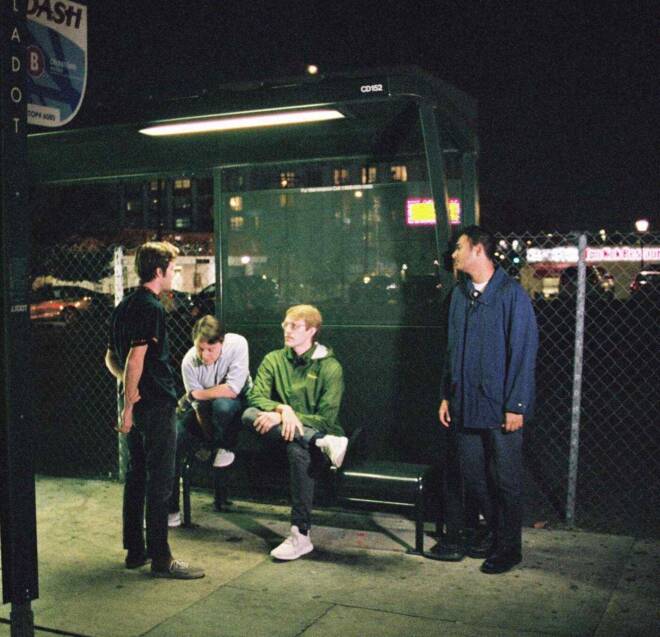 Small Forward - Tearjerker
---
With the ease of Los Angeles in its veins coupled with a twinge of early Death Cab for Cutie sadness, LA's Small Forward new single "Tearjerker" is a stand out. "When you look me in the eyes what will you do?/ When you notice there is nothing to hold onto" frontman Michael Stevenson sings. "Tearjerker" recalls the ending of something that was once significant. Still the sadness, seems more directed to the way things are ending — the awkwardness of small talk and the realization of your part in the dissolution of it all. Then there's the self-reflection, "will there ever be one day that passes by that I will stay the same?" that will attempt to eat away at you. With lo-fi vocals and a mellow surf rock vibe, "Tearjerker" sounds like what happens when emo kids grow up. Still Small Forward shouldn't be put in a box, in past projects they've shown us their psych-pop side along with their folk and Americana influences. Wherever comes next for these guys, we're positive that we'll be on board. 
—
Dara Bankole
on November 30, 2018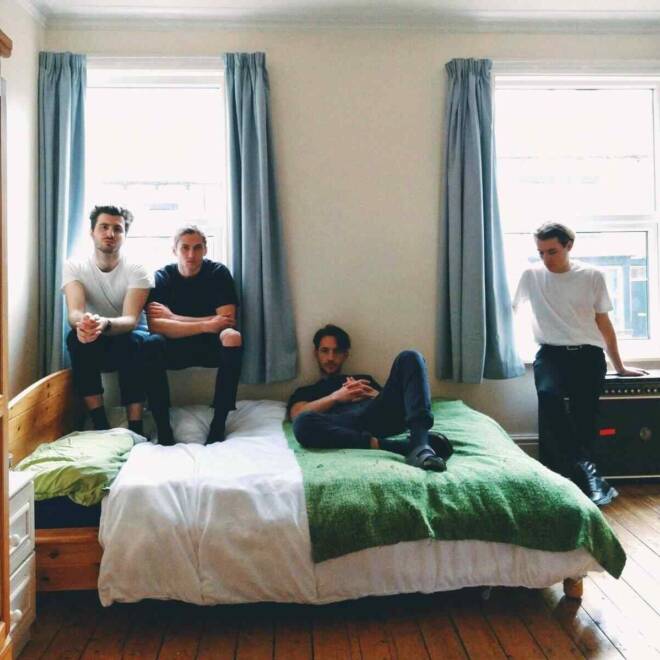 Far Caspian - Finding My Way Home
---
Throughout Far Caspian's discography is an ebb and flow of sound, it arrives and leaves the listener effortlessly. Their song, "Finding My Way Home" is as effortless as the sound is amiable. Never during the duration of the song do they impart any negative feeling, nor any sense of anxiety. They use music as a tool not only to express feeling, but to impress an atmosphere. The atmosphere they convey through this particular song is one of harmony, it calmly tingles the eardrum and relaxes the mind. If any song were to be used for therapeutic purposes, it would be this one!
—
Lucas Nyhus
on November 30, 2018