Buzzing Daily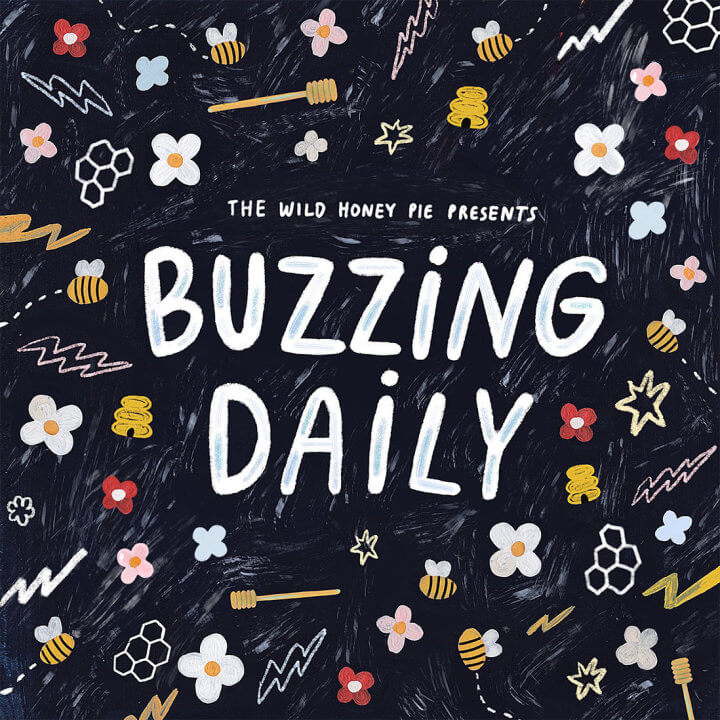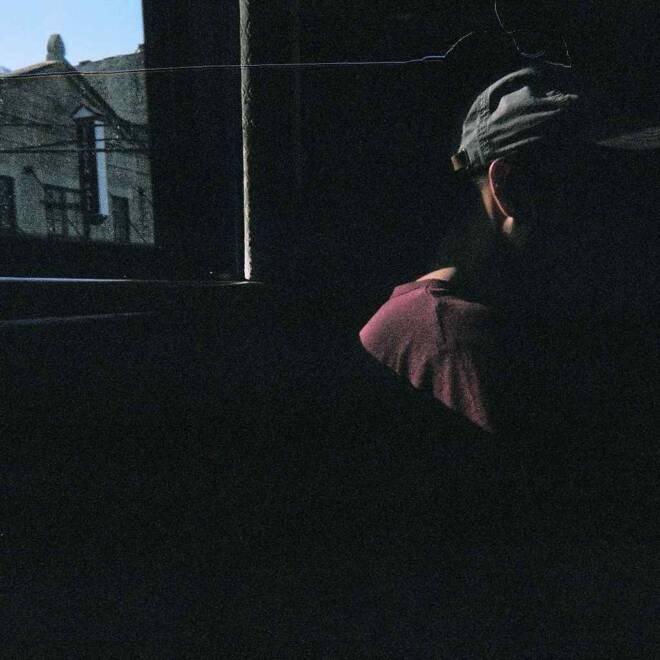 Michl - Tell Her
---
Rising Los Angeles artist Michl has revealed a stunning rework of Lauryn Hill's "Tell Him" with his new summer love song "Tell Her." This synth-heavy version is an emotional ballad featuring a gorgeous balance of organs, stripped back guitar and smooth vocals that pay homage to the original but still manages to be unique. The authenticity in Michl's voice matches the emotional honesty of the lyrics, "I'll never be jealous and I won't be too proud / 'cause love is not boastful / No and love is not loud / just tell her I need her." This song is full of themes of hope and promise and reminds listeners that despite the ups and downs of relationships, "everything is gonna be alright."
—
Alessandra Rincon
on July 23, 2018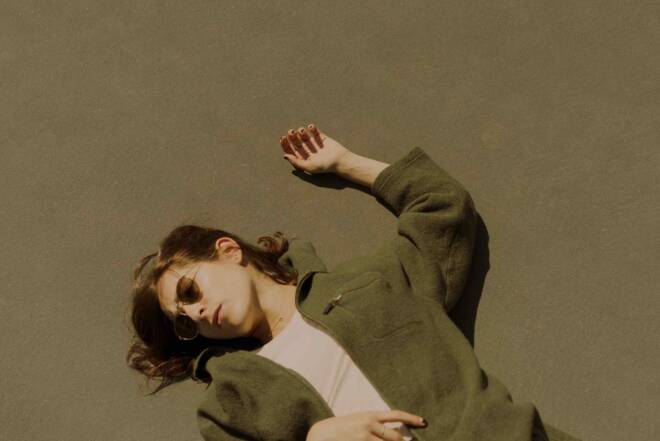 Johanna Samuels - Supposed To Say
---
With a voice that sounds more timeless than trendy, Johanna Samuels sings of the difference between what you feel and what you say. "Supposed to Say" is Johanna's first single off of her EP "Have A Good One" set to release this summer. Opening with a line like, "Was I suppose to say 'It was nice to see you today,' cause it was hell for me." Johanna lets us know from the get-go exactly what she's about. While parts of this song are in the form of a narrative, giving us a glimpse into this specific storyline, other lines like "I might not know then who to be, but consider me up off my knees." are confessional and unearthing thoughts that Johanna executes with dignified grace. Mellow and subtle in nature, the instrumentation of this song work as a frame to showcase Johanna's voice, but not without experimental and alluring moments of its own. One listen to "Supposed to Say" will make you remember Johanna Samuels' name and not forget it any time soon. 
—
Dara Bankole
on July 3, 2018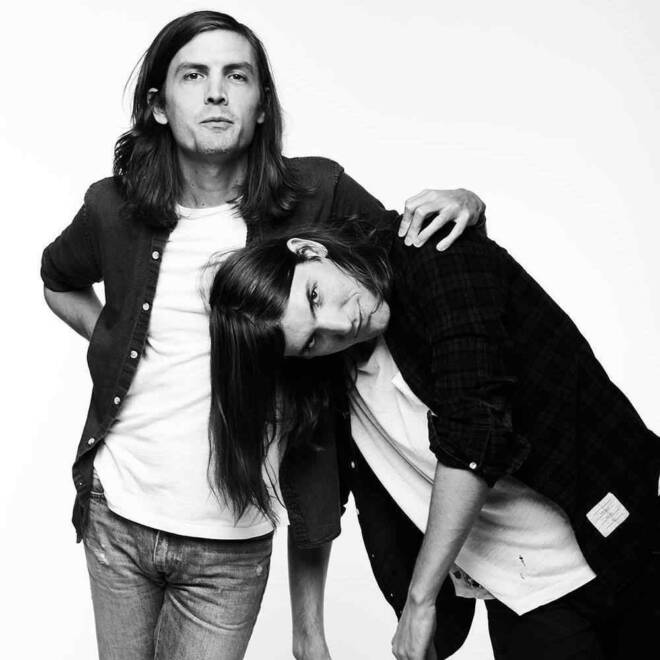 The Rassle - Roll On
---
The dream child of Austin, Texas born brothers Blair and Reed Van Nort, The Rassle is a buzzworthy New York based indie-rock project. "Roll On" is an instantly infectious summer anthem in the same vein as "Tongue Tied" by Grouplove in that you can easily picture this song playing during a pivotal moment in an indie teen romance movie. With a tight knit production quality the vaguely industrial guitar riffs match up perfectly, somehow, with the warm country twang of the vocals to create this track. We can easily envision this as a go-to song for dancing around the bonfire barefoot in the middle of summer and we are excited to see what is to come on the debut album which drops June 22.
—
Nick Arcos
on June 19, 2018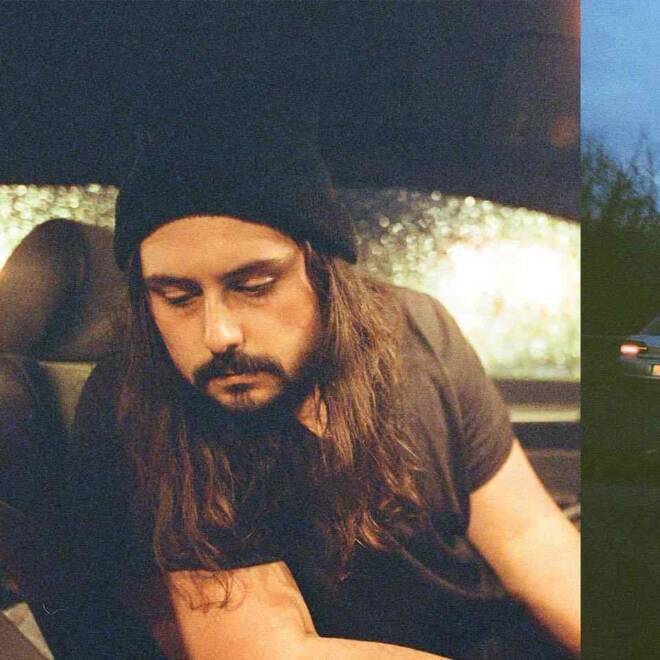 SONTALK - I Am a War Machine
---
Joseph Le May's new project SONTALK is an Americana-infused rock that is smooth as butter, instantly calming and the kind of song that makes a road trip. "I Am a War Machine," the lead track of the three-song debut tackles the fragility of man and how we have to unravel completely in order to be open with our true nature. Le May combines the lyrical mastery of Ryan Adams with the distinct distorted guitar genius of The War on Drugs creating a sonic combination that will keep listeners around for the foreseeable future.

—
Nick Arcos
on June 18, 2018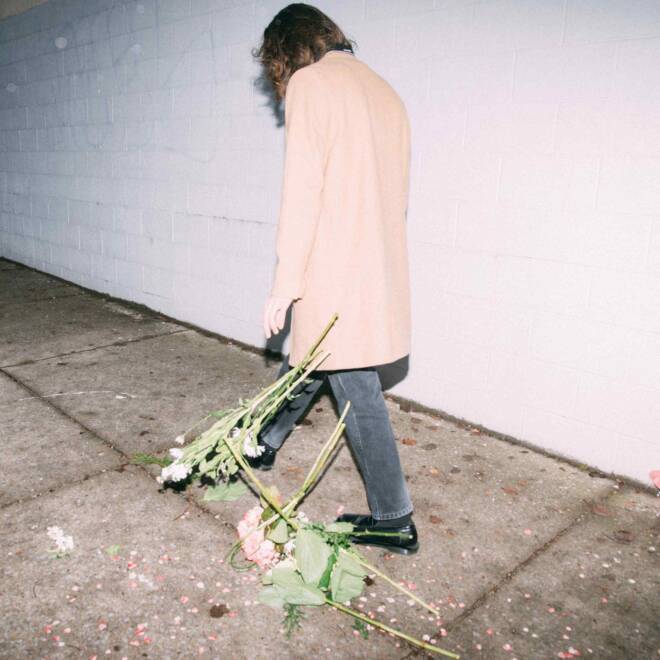 Alexander Wren - Emily
---
Singer/songwriter Alexander Wren is back again with his first single off his sophomore EP "Assorted Love Songs." "Emily" is a delicate love song that invokes memories of older folk sounds and simpler times. Alexander sings of the person he would be if he was with his love, Emily. Within each line it becomes more and more obvious just how dear Emily is to him, making each verse sweeter than the one before. A special dimension of depth and heart is added to the song as the music goes back and forth between the quietness of Alexander's velvety voice coupled with his finger-picked acoustic guitar and the more layered instrumentation like piano and strings. "Emily" is the kind of song you wish were written about you and as Alexander wears his heart of his sleeve, it's easier to be swept up in the love he sings of. We'll definitely be looking forward to what's to come with this charmer.
—
Dara Bankole
on June 12, 2018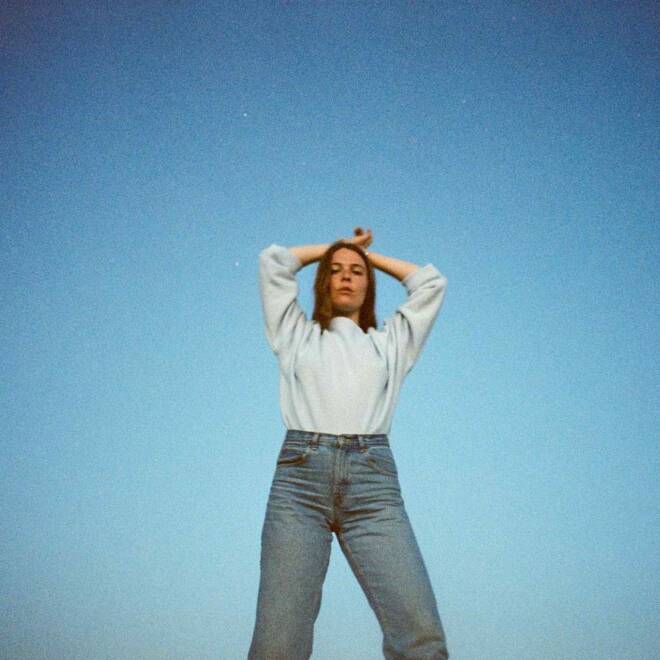 Maggie Rogers - Fallingwater
---
Indie-pop queen Maggie Rogers is back again with yet another song that's easy to love. While definitely still on the mellow side of the equation, Maggie Rogers has mastered the art that the great Robyn set a standard for just 8 years ago with her song "Dancing On My Own", which is singing hard truths with an upbeat motion. Whether you're just tapping your hands or nodding your head, "Fallingwater" has the same movement depicted in its title. Riddled with drums and claps "Fallingwater" keeps a steady rhythm that carries the song in its quiet and louder moments.  "Hold on I thought that I was doing so well like everything was under a spell." There is something about being able to listen to a song that resonates with you personally but also lifts your spirits at the same time. As Maggie reflects on the state of her own well-being and a past relationship, there is a fearlessness in her voice as if she is not scared of her realizations but rather just happy to have made them.
—
Dara Bankole
on June 8, 2018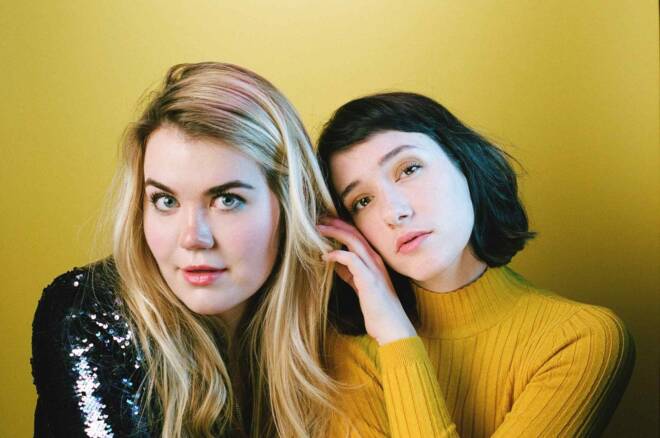 Daisy the Great - Company
---
Brookyln's very own Daisy the Great recently released their latest single "Company." It's a song mixed with melodramatic lightness and harmonies but also full of a lot of heart. These girls sing of the introspection that comes with being young. From trying to be prepared for everyone's questions about your life plans ("They're about to ask you 'who do you want to be? What are you doing here?'") to your own self-judgment ("If I liked being alone maybe I'd have some thoughts on my own"), it's clear that these waters of being a young adult are hard to navigate. Still, in the midst of this, we find people or even just one person that we actually do want spend time with. "Company" speaks to that strange juxtaposition of being in a world where you want to hide from most people, but simultaneously want to be evidently visible to one person. "I want your company." In a sweet and all-too-real way, Daisy the Great gives us yet another song that makes us feel a little more understood. New Yorkers can catch them at the Knitting Factory on June 28!
—
Dara Bankole
on June 4, 2018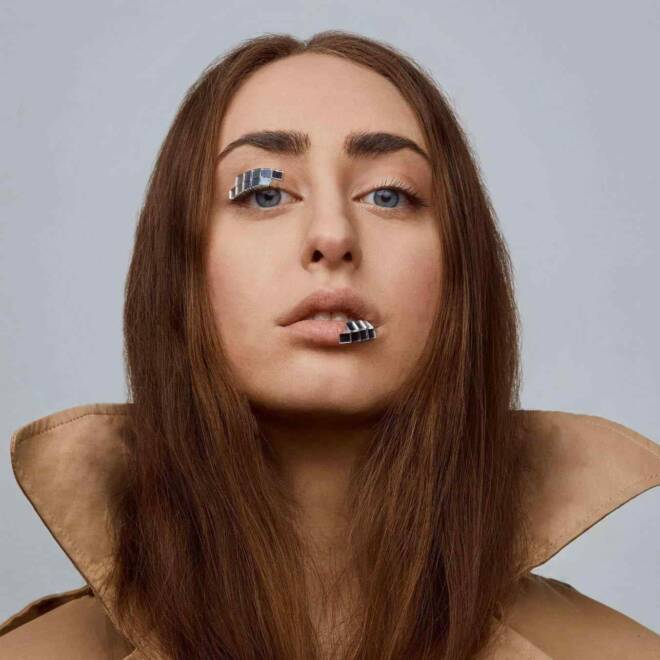 Fleurie - Constellate
---
"Constellate" is a song full of wonder and cosmic whimsy. Nashville-based Lauren Strahm has made a name for herself by putting out a great collection of songs that can be found on shows like Queen Sugar and Pretty Little Liars. With a voice that bridges the gap between gentle and brave, she sings the kind of songs that are full of honesty and resilience, showcased so prominently in "Constellate," her first single off of her upcoming LP Portals. With an atmospheric sound and lyrics that capture the essence of finding of the light ("We're spinning cause we know now, we survive/ and now we get to fly"), Fleurie perfectly captures that space that occurs when you finally emerge from rock bottom and get sight of land once again. "Constellate" is bound to make you feel a little lighter, while simultaneously getting you pumped for what's to come from Fleurieland.
—
Dara Bankole
on May 29, 2018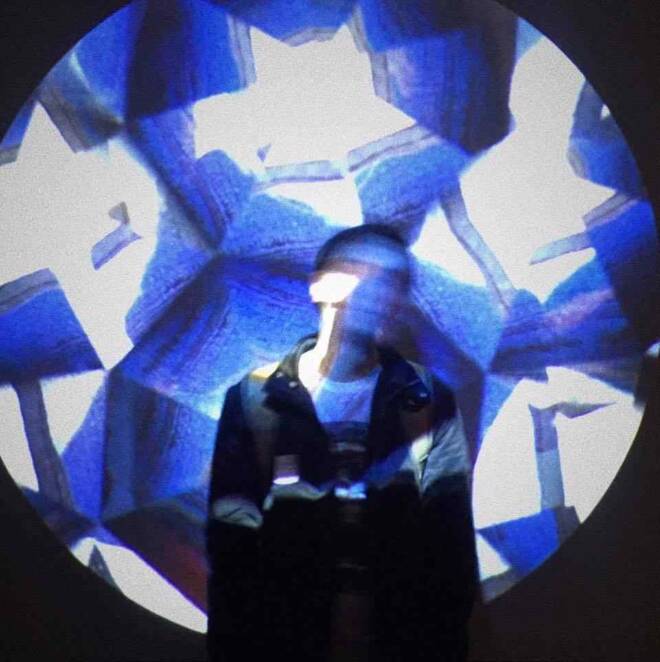 Little Man from the Radio - 7
---
On the surface, Little Man from the Radio's "7" is a blissful lo-fi summer bop, perfect for enjoying the sun. However, if you really tune-in to this track, you'll find melancholy undertones in the lyrics that may go unnoticed in its warm melodic splendor. "Never was certain, you loved me the same," he sings, right before you're hit with a wash of harmony and a positively catchy chorus that you can sing with a smile until you forget about the ways of an ex-lover.
—
Deanna DiLandro
on May 21, 2018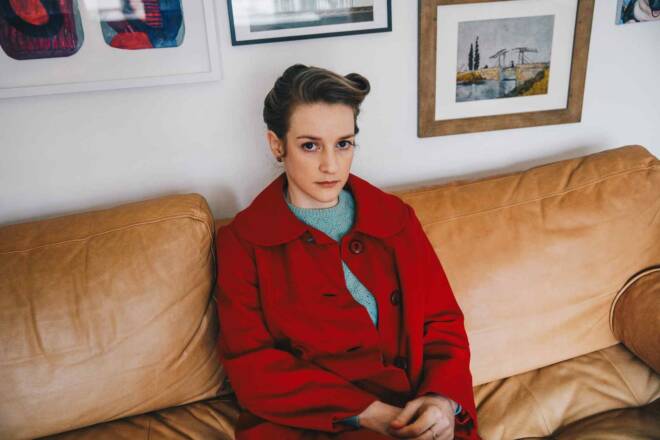 Juliana Daugherty - Light
---
Charlottesville's Juliana Daugherty is forging her way onto an emerging indie scene and while it's easy to blend here, she creates the kind of songs that won't let her. With a classically trained background and an MFA in poetry, it's clear that Juliana's relationship with music and words are rooted deeply within her. "Light" the title-track off her debut album set to release on June 1, centers on the idea of finding the light and expelling truth in the midst of the lies and darkness within depression. "Wait, it lied to you/There's nothing it won't do/There's nothing it won't steal." Juliana sings of the darkness in one line and then of the light in the next, exposing how easy it is to bounce back in our heads. Even still, "Light" ends with hope and somehow the idea in itself seems more plausible when she's singing of it. Juliana said she wrote Light in part to "strip mental illness of its power," claiming "there is nothing useful or beautiful to be gleaned from the experience of depression." Although it's easy to believe the narrative that depression should be leaned into if we want to produce anything resembling creativity, Juliana urges us to consider the opposite, making us realize how important it is to produce art that is more inspired by the hope of the light rather than the comfort of the darkness. This is definitely one album we'll be counting down the days for. 
—
Dara Bankole
on May 11, 2018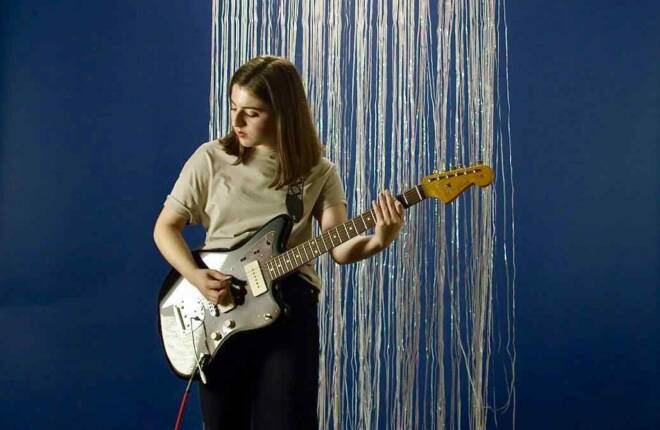 Sofia Wolfson - Write It Down
---
Sofia Wolfson's "Write it Down" is an honest profession of frustration set to a sweet and snappy tune. Wolfson is sassy and fun, and also innately good at capturing the writer's blocks of our lives. Her lyrics surreptitiously detail the obstacles we face in our day-to-day; and, set to music, help us deal with the prospect of change. In her own words, "The song kind of deals with my frustration of feeling like I'm saying the same thing over and over in my music. I was going through some changes in my relationships and a lot of the music that came from that time was an attempt to cope with that loss and the prospects of change." Working through our roadblocks is more manageable with Wolfson's music — we're grateful for that and are looking forward to hearing more from the artist.
—
Natasha Cucullo
on May 8, 2018