Buzzing Daily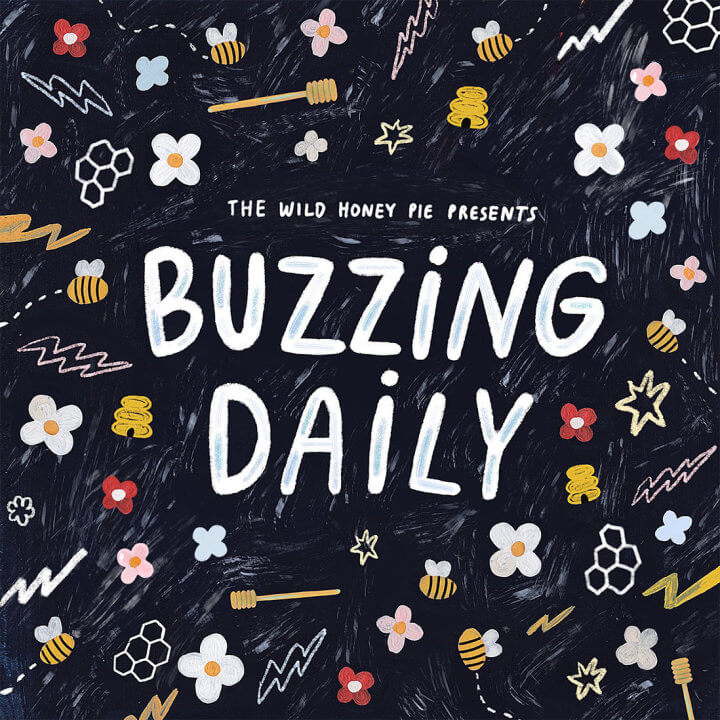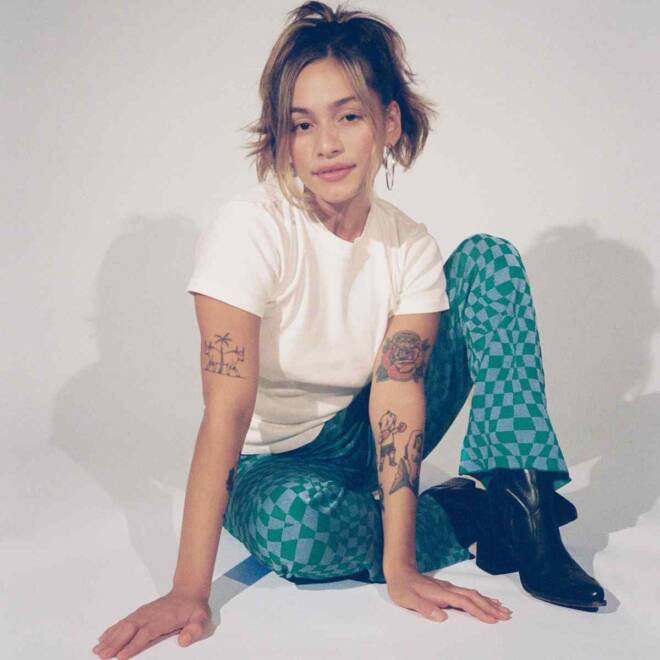 Michi - Escondida
---
On "Escondida," Michi lets us in on her deepest secret. With a haunting rhythmic melody and chilling use of harmony, "Escondida" is a dreamy indie pop track on finding comfort in loneliness. The Spanish word "escondida" translates to "hidden," and in the lyrics Michi uncovers that she longs to stay hidden in her own oasis. The track's narrative is highly relatable; wanting to escape from the world in one's bedroom is a justifiable truth. Solitude is arguably where we can be ourselves, and Michi admits this. For her, being "escondida" signifies untangling the vulnerabilities that no one knows. The transition from English to Spanish going into the chorus is a highlight of the track: "Escondida aquí / mi soledad junto a ti / mi secreto aquí / sin ti no puedo vivir." In a world where Latinx indie artists are far too often overlooked, Michi is giving the world yet another reason to listen.
—
Bianca Brutus
on September 22, 2020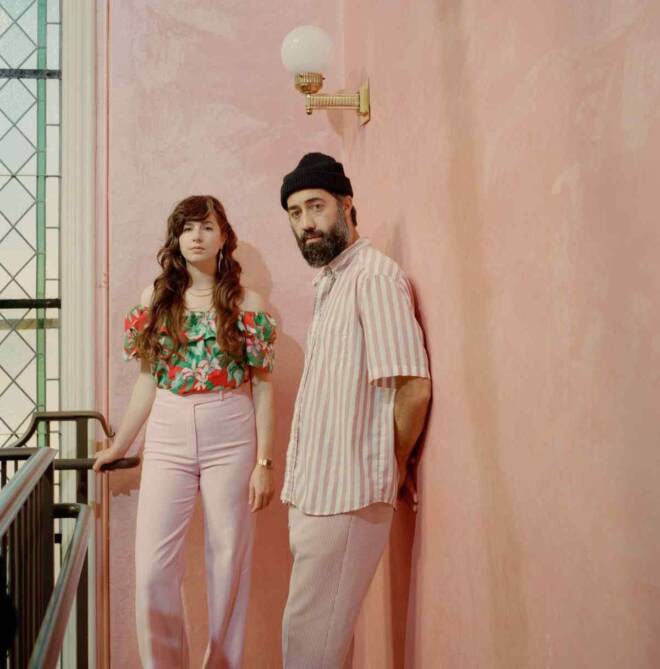 Brijean - Moody
---
Summer is over but fear not, Brijean's latest single, the appropriately titled "Moody," will have you swimming in a warm, electronic groove so smooth and cool, you're gonna want to jump right in again. Even if you are not familiar with Brijean Murphy, you've heard her beats before. The Oakland-based musician is the highly-coveted percussionist behind artists like Toro y Moi, Poolside and U.S. Girls among others. In her latest musical project Brijean however, Murphy collaborates with producer, bassist and composer Doug Stuart. Together they mix a chill blend of conga and vintage electronic rhythms tinged with shades of house and synth-pop. Topped with a soft, bossa nova-like vocals, "Moody" makes for a very easy listen but its layered production of percussions, bass and synth is so addictive that, if you're not careful, the track will have you reach out for your second or even your third caipirinha. Listen responsibly. Photo by Jack Bool.
—
Alejandro Veciana
on September 17, 2020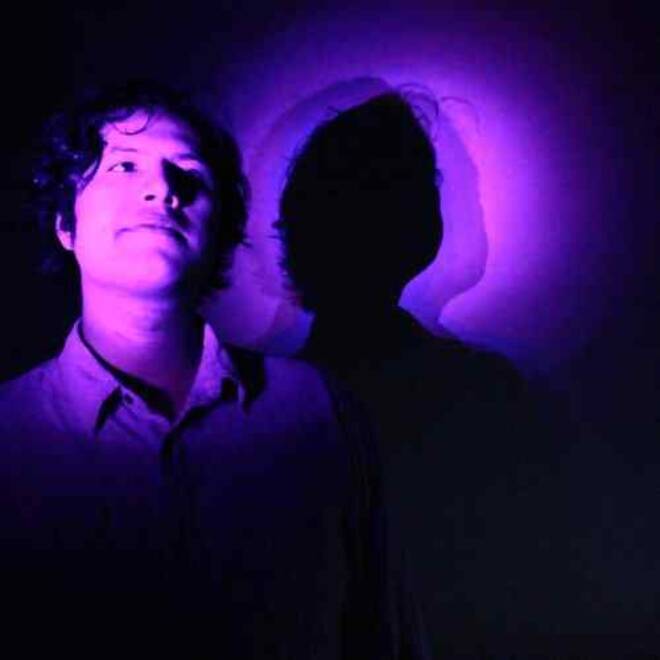 LOMELI - Prayer Beat
---
"Prayer Beat" by LOMELI is a slow-burning slice of a vibration born out of some heartfelt, emotive pangs only an artist entangled in a messy love affair with melody and soul could make. The sheer longing in the vocal is enough to make the same face Jay-Z made when Timbaland pressed play on the final "Dirt Off Your Shoulder" beat. Yet, it's the unwavering, tasteful production built on several of the prettiest harmonies this era of neo-soul has offered the world. Now, where's the IDM edit?
—
It only took three minutes for a few of the golden leaves to gently annex themselves from the towering oak tree outside of the girl with the view of the park's window. She counted the leaves nevertheless. She even had a laugh over the viral video of a man counting numbers, then regained her composure as this was serious business, counting the number of leaves and all. Autumn was her favorite season, after all. It had been the hottest summer in the planet's history, and the fall felt as calm and crisp on her skin and mood as a freshly cracked open frozen can of soda pop. She could only count a few leaves before they stopped falling, some humorously reluctant to detach from the wood and the bark. When she stopped counting the leaves, her senses alerted her to the sound melting into her studio apartment's walls and floor. It reminded her of days at the lake with him, walks through the park with him, nights watching movies with him, runs up the mountains with him, dawns in the kitchen with him, drives from airports with him and dusks in the dark with him. She caught herself swaying to the song before the vocals came in. Once they did, she started to saunter her way towards the speakers. She caressed them with her palms. She put them together to mutter a silent prayer for more lazy evenings like these to give her more than enough solace to last her a billion lifetimes. That was when he knocked on her door and startled her so much she jumped into the air, face flushed red. She had to grab the corner of her desk to restore her balance before she walked towards the door to open it, to find him there on one knee. They married that fall and were a family of three by the next summer.
—
Mustafa Abubaker
on September 17, 2020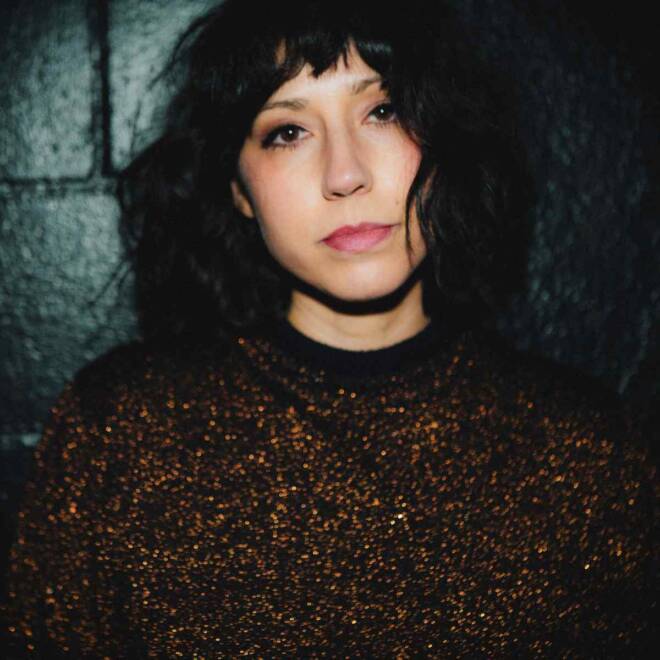 Deep Sea Diver (feat. Sharon Van Etten) - Impossible Weight
---
I'm sitting here listening to a ghost rise from my speakers while my body responds physically to the familiar sound of distortion pedals; with every whine of guitar, an old tremor of hormonal angst climbs up the ribcage to my heart while my arms slowly and rigidly begin crossing themselves. Before I know it, 15-year-old me is huffing and puffing at the door, and she's back with a vengeance. I spent my teens like a lot of isolated kids do, scribbling in my journal, rolling my eyes at anything that moved and crushing on boys and girls who looked straight through me. The only method of keeping the unpalatable world at bay was the pair of headphones secured tightly around my ears blasting the Yeah Yeah Yeahs, BRMC and The Killers on heavy rotation. That is to say, in a time before kids my age had any sense of self beyond malaise and wretchedness, we had early 2000s indie. 
"Impossible Weight," the title track off of Deep Sea Diver's forthcoming October album, embodies that era. It's The White Stripes meets Sleater-Kinney, meets a cool glass of water with a cruel and jagged lip, meets a hole I want to crawl into headfirst, partly because of nostalgia, and partly because I'm so glad you can still find it somewhere. Frontwoman Jessica Dobson's vocals prick like needles alongside the jaunty four-on-the-floor drumline. They dance through the verses, pushing the sound up and out towards the epic. A meek wail of guitar is layered in and around the chorus right before Our Lady Sharon Van Etten enters, her steady rich voice ringing out and grounding us against the bouncing instrumentals. The two singers move together in harmony before the music strips down once more, this time to only Van Etten's low murmur—then the layers build back up again into a thunderous bridge. There's something about the way that she draws out the last vowel in the line, "So I'll just let you down now," that creeps me out and electrifies me at the same time. Kind of like looking back at how formative music from a certain timeframe can be to a generation, how it accompanied us during that period and therefore shaped us as well. Yes, it's true time (and therapy) heals all, but that doesn't mean I didn't run to preorder the LP from my local record shop immediately after listening. Photo by Matt Wignall.
—
Shasha Léonard
on September 16, 2020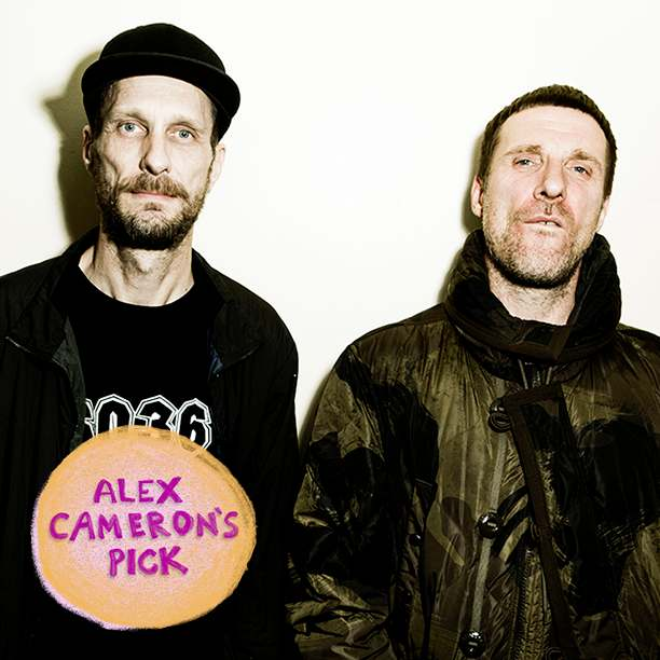 Sleaford Mods - Second
---
There's not a wasted line here. Each word threads in. It's a tight fit and warrants listening to over and over. There's something new each time. I've been watching these guys live on the festival circuit for years, and they terrify me more and more each time. Incredible. — Alex Cameron
On the surface, Alex Cameron's songwriting may seem audacious or comical, but behind his flawed male characters in songs like "Happy Ending," "Candy May" or "Stepdad" there is an honest vulnerability. In these characters, Cameron balances redemption, romance, and the underappreciated beauty of failure.
—
Alejandro Veciana
on September 16, 2020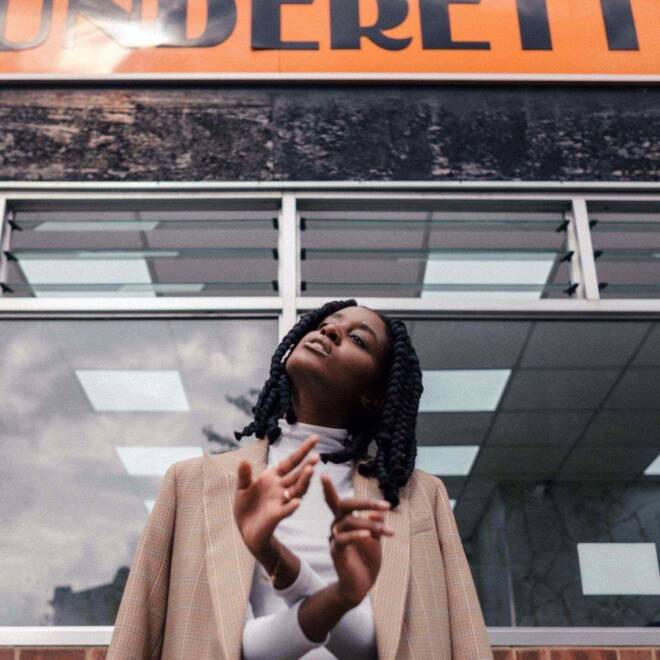 Mysie - Bones
---
Fresh off of her Ivor Novello rising star award, Mysie has released her second song of 2020, "Bones." It's an intricate piece with Mysie's crisp yet smooth vocals at the forefront. Starting with her low and rich vocals, she sings, "I never would have said that I get phased / but now I'm enraged." It feels contained at the beginning before opening up at the chorus. The track is held down by steady but intricate instrumentals—leaning heavily into the bass, which highlights the deep smoothness and intrinsic rhythm of Mysie's voice. "Bones" shows off her wide variety of influences from R&B and jazz to pop and indie and gives us a small taste of the greatness that is yet to come from Mysie. Based in South London, she is currently working on her first album. Photo by Chio Fernández.
—
Corey Bates
on September 16, 2020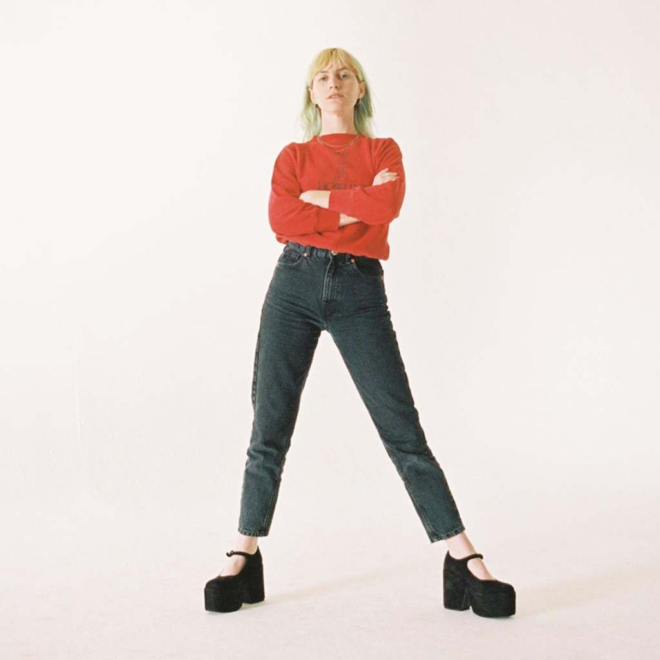 Ian Sweet - Dumb Driver
---
"Dumb Driver," the newest track by IAN SWEET (a.k.a. Jilian Medford) opens with a confession. "I'm a dumb driver when I'm in love," her voice echoes, surrounded by ambient-y sounds and cavernous reverb. The band joins in as Medford goes deeper into the whirlpool that is love. A straightforward rock 'n' roll groove on the drums, a slightly distorted guitar and a simple bass work together to keep the verses self-contained, but just barely. Once Medford sings, "I want to stop, I want to," the music swells and the tide covers us all with the impossible-to-ignore urges that come with infatuation, love, attraction. We've all been there, and we're more than happy to go with Medford into this quirky, extraterrestrial experience of losing ourselves. Photo by Alexa Viscius.
—
Mikhal Weiner
on September 16, 2020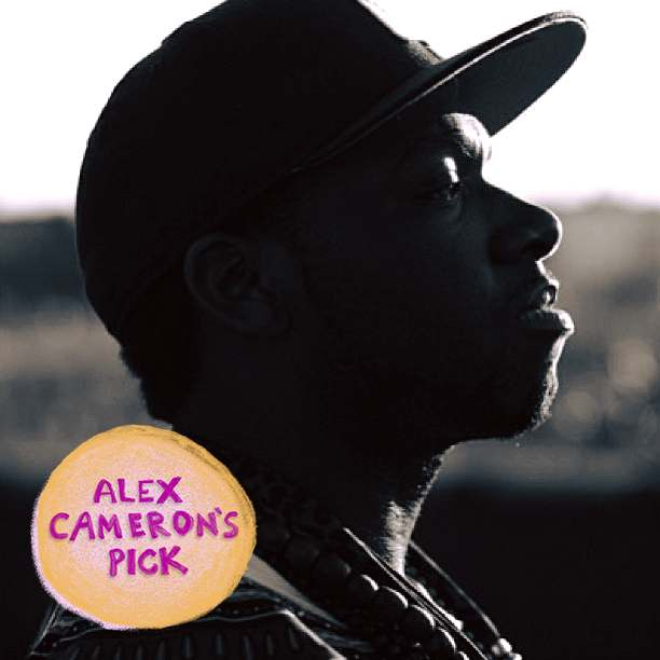 Mr. Muthafuckin' eXquire - Black Mirror
---
I love this track. The lyricism is brilliant and the production is cool to the point of inebriation. The lens moves from black masculinity to slave plantation ultraviolence to wistful reflection, to anywhere it need go and back. I've been walking around Brooklyn playing it again and again. Fantastic. — Alex Cameron
A crucial part of Alex Cameron's sound comes from Cameron's long-time collaborator Roy Molloy who, fun fact, is not just a hero on the alto sax. Molloy once jumped off the rocks to save a drowning boy in Rockaway Beach in 2018. "Sax practice and keepin the beach safe are not mutually exclusive," Molloy tweeted about the incident.
—
Alejandro Veciana
on September 15, 2020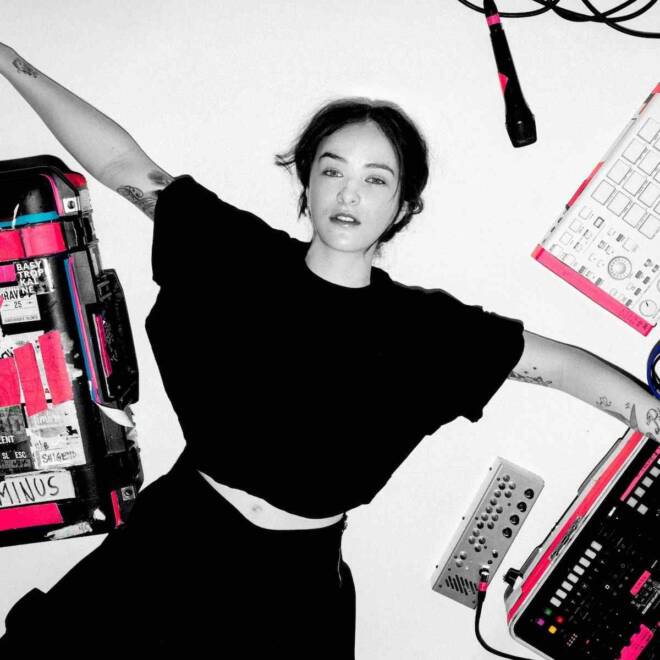 ela minus - el cielo no es de nadie
---
Ela Minus is, in the best way possible, a guerrilla tech geek using machines as a poetic extension of her anti-capitalist ideology in the EDM world. Heavily influenced by the likes of Kraftwerk, Minus talks enthusiastically about the special relationship she has with her synthesizers, the unique quality they each have and how she cares for them like friends. When you understand that she has built and programmed most of them herself, the idea of a personal connection with a machine begins to make a lot more sense. We've grown used to seeing artists and DJs on stage, lurking behind the faint glow of an Apple logo, but Ela Minus is uninterested in using a laptop to arrange her music. She writes, produces and performs on an analog rig covered in neon pink tape. Her pedals, synths and voice are the only tools she uses to create her hypnotic techno-pop beats. Gabriela Jimeno, the one-woman whirlwind behind Ela Minus, is no stranger to the DIY scene. Jimeno drummed for a hardcore band in Colombia from the age of 11 to 18, eventually making it to SXSW in 2009. She then left the band and her hometown of Bogotá to double major in jazz drumming and synthesizer design at Berklee College of Music. It was there that Ela Minus was born, first as a moniker for her graphic design, and then later as the solo music project now releasing subversive singles such as "el cielo no es de nadie." 
In a low whisper reminiscent of Billie Eilish, Ela Minus peels back the layers that separate the peaceful intimacy of your bedroom and the anonymity of a packed dance club in Berlin, making them somehow indistinguishable. "el cielo no es de nadie," like most of her songs, is about empowerment, and rejects the notion that lovers must go to the moon and back for each other. In a breathy voice that barely rises above the strobing backbeat, she tells us the only person who can give you what you need is yourself. Fitting for someone who would spend her college weekends going out to clubs—not to hook up, drink or do drugs—but just to close her eyes and dance.

Ela Minus's forthcoming album acts of rebellion is out October 23 via Domino. It is of course performed, produced and recorded entirely by herself. Photo by Teddy Fitzhugh.
—
Shasha Léonard
on September 15, 2020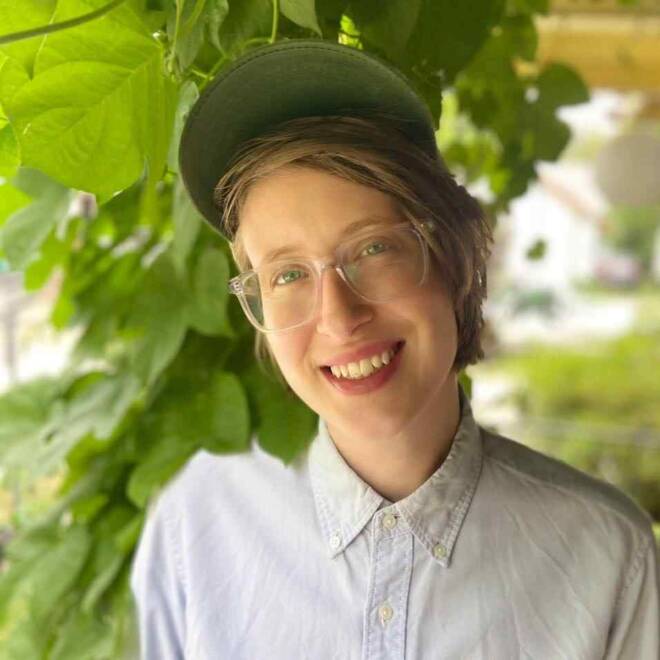 Rae Fitzgerald - Lonely Listener
---
"Lonely Listener" is the hypnotically relaxing title track off of Rae Fitzgerald's newly released EP. A lengthy intro consists of gentle, repetitive guitar accompanied by a muted drumbeat and serves to lull the listener into Fitzgerald's dreamworld. This rhythm remains steady, with additional layers added throughout, including Rae's layered vocals, which are just as rhythmic as the instrumentals. The lyrics are dense with poetry, philosophy and celestial metaphor. Fitzgerald sings of being a "true believer if [the] heart is pure the body never dies" and a "voyager searching for the perfect sunset moonrise." ("Sunset Moonrise," incidentally, is the first track on the EP.) Half declaration, half question, the existential lyrics proceed to pose over and over again, "Am I the one? Are you the one?" and leave the listener to contemplate the answer. The Lonely Listener EP is available on cassette via the artist's Bandcamp, though as of this writing, only a few remain, so get 'em while you can!
—
Maya Bouvier-Lyons
on September 15, 2020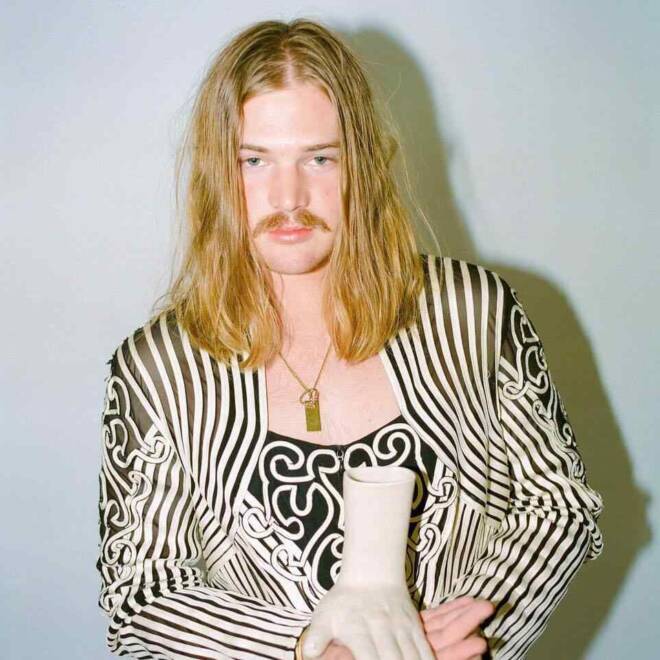 Beau Turrentine - Pillow House
---
Beau Turrentine's latest single "Pillow House" is subtly glamorous and remarkably smooth, just like your favorite mojito on lazy afternoon. Turrentine's simmering and husky vocals layer beautifully onto harmonic guitar licks and easygoing drumbeats, as he delivers the lyrics we've undoubtedly been waiting for: you can come and hang at the Pillow House, baby. With a sound comparable to Buxton and early work of Diane Coffee, Turrentine's style features equal flares of western and soul, and is just as cozy as it is expertly composed. While Beau is relatively new to the indie music scene he has already made some major connections, including a friendship with the awe inspiring Orville Peck. Needless to say, we are looking forward to hearing more from him in the future.
—
Lilly Rothman
on September 15, 2020