Buzzing Daily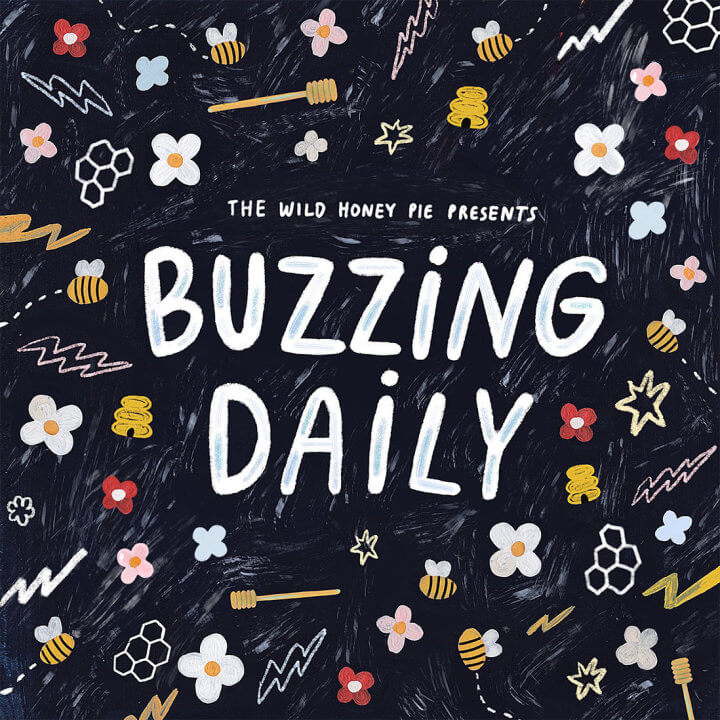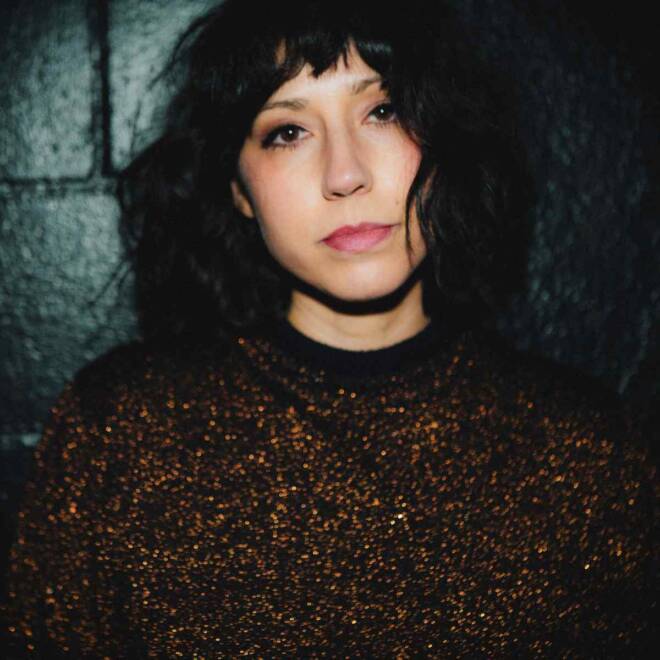 Deep Sea Diver (feat. Sharon Van Etten) - Impossible Weight
---
I'm sitting here listening to a ghost rise from my speakers while my body responds physically to the familiar sound of distortion pedals; with every whine of guitar, an old tremor of hormonal angst climbs up the ribcage to my heart while my arms slowly and rigidly begin crossing themselves. Before I know it, 15-year-old me is huffing and puffing at the door, and she's back with a vengeance. I spent my teens like a lot of isolated kids do, scribbling in my journal, rolling my eyes at anything that moved and crushing on boys and girls who looked straight through me. The only method of keeping the unpalatable world at bay was the pair of headphones secured tightly around my ears blasting the Yeah Yeah Yeahs, BRMC and The Killers on heavy rotation. That is to say, in a time before kids my age had any sense of self beyond malaise and wretchedness, we had early 2000s indie. 
"Impossible Weight," the title track off of Deep Sea Diver's forthcoming October album, embodies that era. It's The White Stripes meets Sleater-Kinney, meets a cool glass of water with a cruel and jagged lip, meets a hole I want to crawl into headfirst, partly because of nostalgia, and partly because I'm so glad you can still find it somewhere. Frontwoman Jessica Dobson's vocals prick like needles alongside the jaunty four-on-the-floor drumline. They dance through the verses, pushing the sound up and out towards the epic. A meek wail of guitar is layered in and around the chorus right before Our Lady Sharon Van Etten enters, her steady rich voice ringing out and grounding us against the bouncing instrumentals. The two singers move together in harmony before the music strips down once more, this time to only Van Etten's low murmur—then the layers build back up again into a thunderous bridge. There's something about the way that she draws out the last vowel in the line, "So I'll just let you down now," that creeps me out and electrifies me at the same time. Kind of like looking back at how formative music from a certain timeframe can be to a generation, how it accompanied us during that period and therefore shaped us as well. Yes, it's true time (and therapy) heals all, but that doesn't mean I didn't run to preorder the LP from my local record shop immediately after listening. Photo by Matt Wignall.
—
Shasha Léonard
on September 16, 2020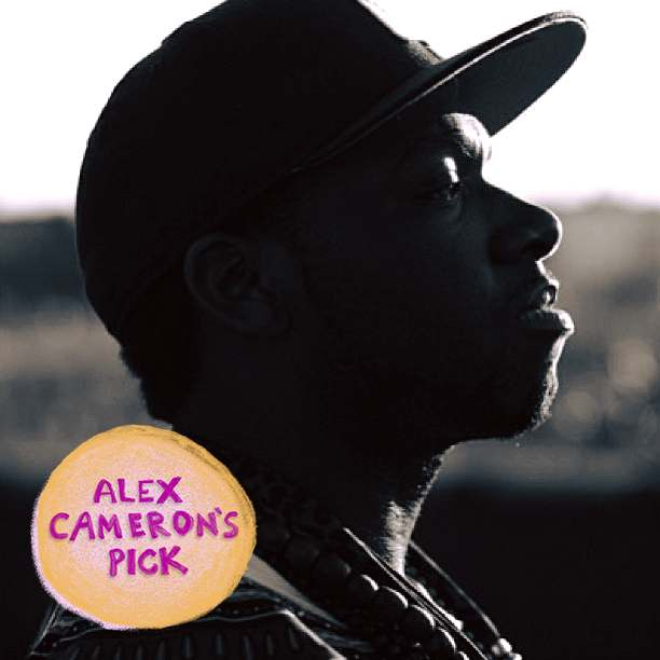 Mr. Muthafuckin' eXquire - Black Mirror
---
I love this track. The lyricism is brilliant and the production is cool to the point of inebriation. The lens moves from black masculinity to slave plantation ultraviolence to wistful reflection, to anywhere it need go and back. I've been walking around Brooklyn playing it again and again. Fantastic. — Alex Cameron
A crucial part of Alex Cameron's sound comes from Cameron's long-time collaborator Roy Molloy who, fun fact, is not just a hero on the alto sax. Molloy once jumped off the rocks to save a drowning boy in Rockaway Beach in 2018. "Sax practice and keepin the beach safe are not mutually exclusive," Molloy tweeted about the incident.
—
Alejandro Veciana
on September 15, 2020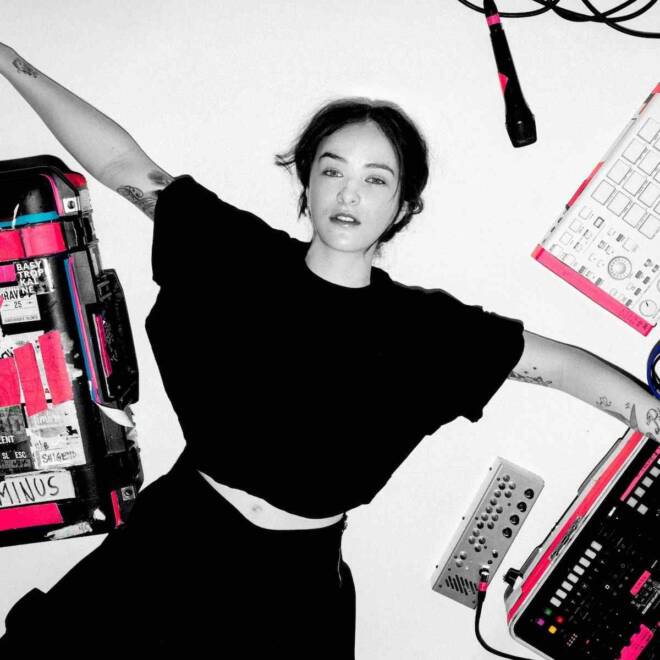 ela minus - el cielo no es de nadie
---
Ela Minus is, in the best way possible, a guerrilla tech geek using machines as a poetic extension of her anti-capitalist ideology in the EDM world. Heavily influenced by the likes of Kraftwerk, Minus talks enthusiastically about the special relationship she has with her synthesizers, the unique quality they each have and how she cares for them like friends. When you understand that she has built and programmed most of them herself, the idea of a personal connection with a machine begins to make a lot more sense. We've grown used to seeing artists and DJs on stage, lurking behind the faint glow of an Apple logo, but Ela Minus is uninterested in using a laptop to arrange her music. She writes, produces and performs on an analog rig covered in neon pink tape. Her pedals, synths and voice are the only tools she uses to create her hypnotic techno-pop beats. Gabriela Jimeno, the one-woman whirlwind behind Ela Minus, is no stranger to the DIY scene. Jimeno drummed for a hardcore band in Colombia from the age of 11 to 18, eventually making it to SXSW in 2009. She then left the band and her hometown of Bogotá to double major in jazz drumming and synthesizer design at Berklee College of Music. It was there that Ela Minus was born, first as a moniker for her graphic design, and then later as the solo music project now releasing subversive singles such as "el cielo no es de nadie." 
In a low whisper reminiscent of Billie Eilish, Ela Minus peels back the layers that separate the peaceful intimacy of your bedroom and the anonymity of a packed dance club in Berlin, making them somehow indistinguishable. "el cielo no es de nadie," like most of her songs, is about empowerment, and rejects the notion that lovers must go to the moon and back for each other. In a breathy voice that barely rises above the strobing backbeat, she tells us the only person who can give you what you need is yourself. Fitting for someone who would spend her college weekends going out to clubs—not to hook up, drink or do drugs—but just to close her eyes and dance.

Ela Minus's forthcoming album acts of rebellion is out October 23 via Domino. It is of course performed, produced and recorded entirely by herself. Photo by Teddy Fitzhugh.
—
Shasha Léonard
on September 15, 2020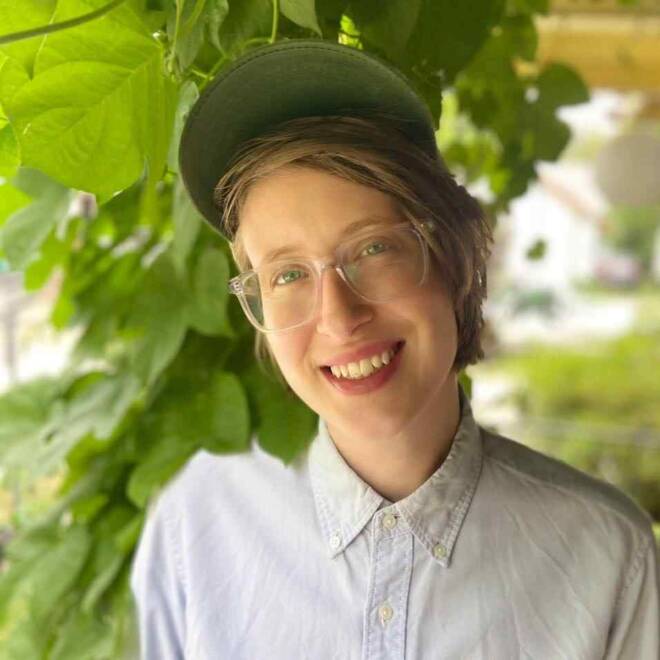 Rae Fitzgerald - Lonely Listener
---
"Lonely Listener" is the hypnotically relaxing title track off of Rae Fitzgerald's newly released EP. A lengthy intro consists of gentle, repetitive guitar accompanied by a muted drumbeat and serves to lull the listener into Fitzgerald's dreamworld. This rhythm remains steady, with additional layers added throughout, including Rae's layered vocals, which are just as rhythmic as the instrumentals. The lyrics are dense with poetry, philosophy and celestial metaphor. Fitzgerald sings of being a "true believer if [the] heart is pure the body never dies" and a "voyager searching for the perfect sunset moonrise." ("Sunset Moonrise," incidentally, is the first track on the EP.) Half declaration, half question, the existential lyrics proceed to pose over and over again, "Am I the one? Are you the one?" and leave the listener to contemplate the answer. The Lonely Listener EP is available on cassette via the artist's Bandcamp, though as of this writing, only a few remain, so get 'em while you can!
—
Maya Bouvier-Lyons
on September 15, 2020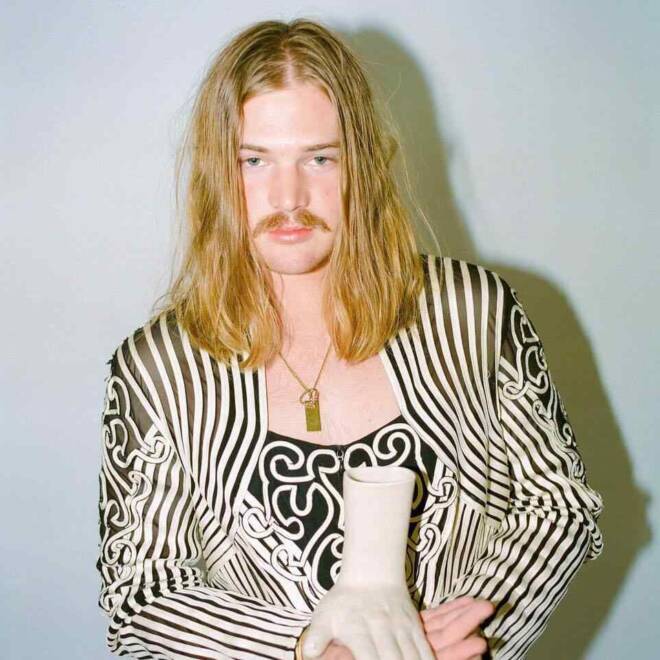 Beau Turrentine - Pillow House
---
Beau Turrentine's latest single "Pillow House" is subtly glamorous and remarkably smooth, just like your favorite mojito on lazy afternoon. Turrentine's simmering and husky vocals layer beautifully onto harmonic guitar licks and easygoing drumbeats, as he delivers the lyrics we've undoubtedly been waiting for: you can come and hang at the Pillow House, baby. With a sound comparable to Buxton and early work of Diane Coffee, Turrentine's style features equal flares of western and soul, and is just as cozy as it is expertly composed. While Beau is relatively new to the indie music scene he has already made some major connections, including a friendship with the awe inspiring Orville Peck. Needless to say, we are looking forward to hearing more from him in the future.
—
Lilly Rothman
on September 15, 2020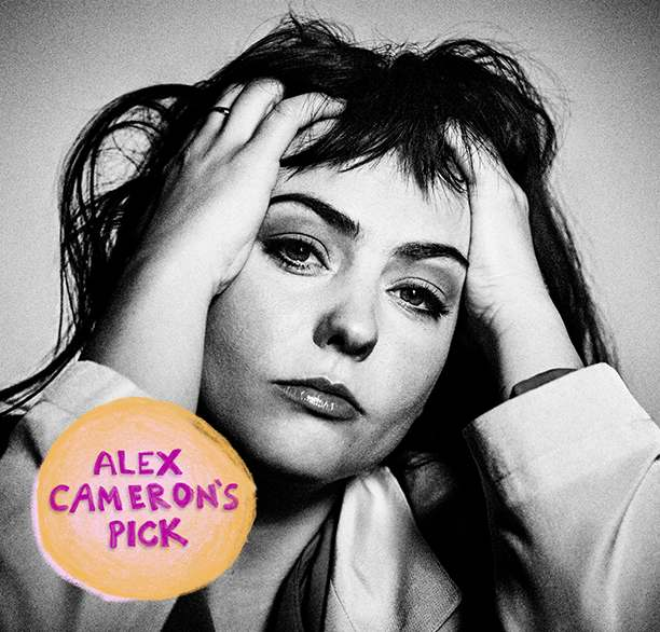 Angel Olsen - Whole New Mess
---
When I think of Angel I think of generosity. Here is a singer that is so divinely talented that her songs end up being an entire experience, so much more so than most other recordings out there. I feel lucky that she shares them publicly. When I'm feeling out of touch or wrapped up in my own shit, I listen to Angel's music and know that there is some kinda spirit that's much more powerful than me out there. — Alex Cameron
In 2017 Angel Olsen and Alex Cameron collaborated in a memorable duet titled "Stranger's Kiss (Duet with Angel Olsen)". In this big, bold, post-break-up anthem, Cameron and Olsen exchange perhaps some of the best romantic/resentful verses in Cameron's songbook. Photo by Kylie Coutts. 
—
Alejandro Veciana
on September 14, 2020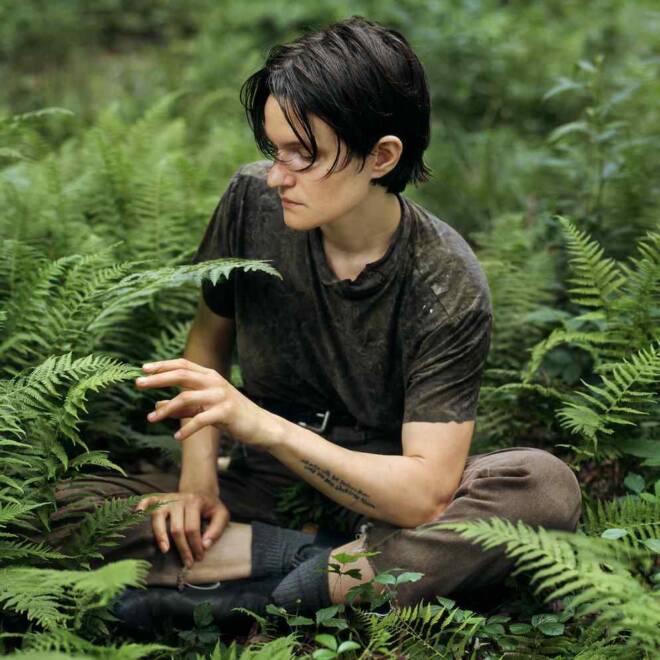 adrianne lenker - anything
---
What a gift to be known in a manner clandestine and pure; in whimsy and in soreness; in yearning and in loss. Adrianne Lenker curates all of these feelings of knowingness and more in "anything". From her lips fall sweet mementos of erstwhile experiences, as well as the longing for what was, which memory creates within us when the glisten of nostalgia grazes the mind. In accordance with the words which navigate through remnants of a time past, the softness and shimmer of her finger-picking resemble the roaming of memory; the agonizing and delicate oscillation of thought. This track is a part of a collection of songs that will be released on October 23. It feels only fitting for Adrianne Lenker's voice to carry us into the claim of autumnal glimmer. Photo by Genesis Báez.
—
Laney Esper
on September 14, 2020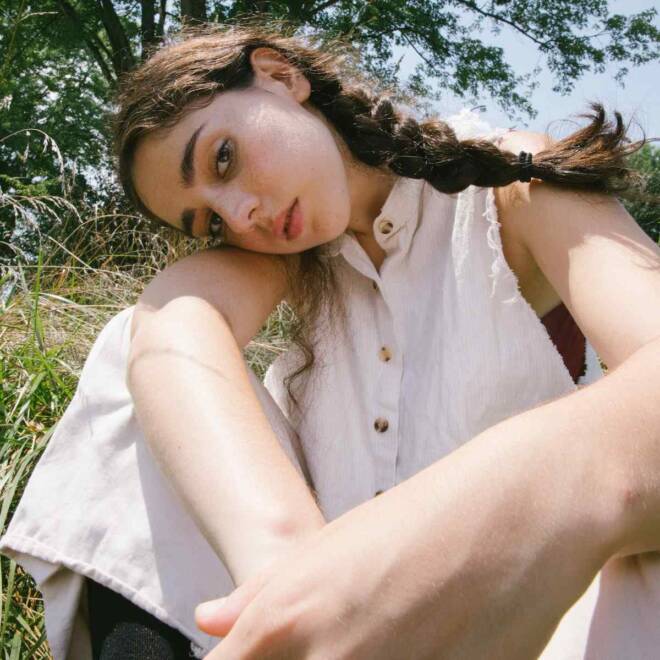 Samia - Triptych
---
Sometimes we are just too full of sadness, and all of that blue comes spilling out all over our lives. That's what's happening on Samia's "Triptych," a tune that swells and swells like a panic attack. It begins as a simple, clean electric guitar playing the same chord over and over, with a soft spoken vocal wondering, "Hey, did I make a mistake and do my mistakes worsen?" but quickly advances into a world of sound—a full band, a full choir of background vocals, a guitar riff repeating, a marching-band-esque drumroll. A synth that sounds like a horn section. More and more, it fills our ears until, all at once, it is gone. A metaphor for the relationship that ended, leaving Samia empty and full and ready to write this sweet, sad, beautiful song of surrender. "Feeding you my cake, eating it too, I'll be good to you," she promises, in a tiny, high, final chorus—a last ditch attempt to reclaim what was. But it's gone. And then she is, too.
—
Mikhal Weiner
on September 14, 2020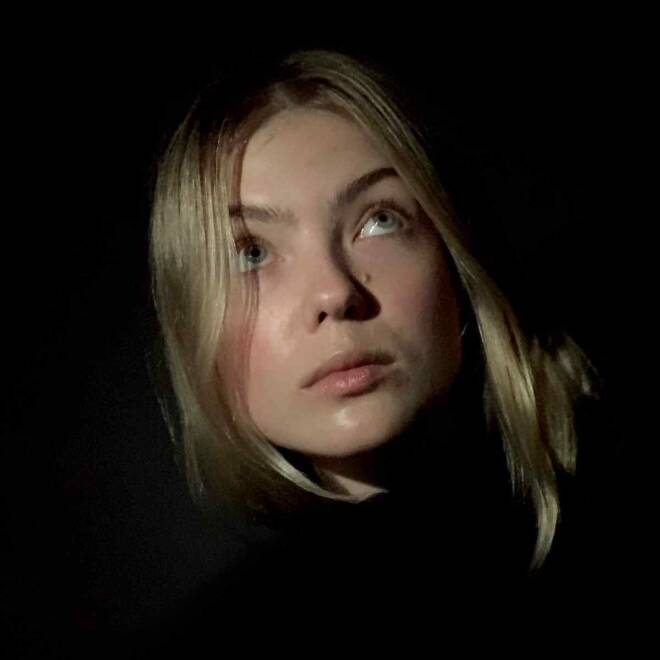 deryk - One Star
---
For every dial, I could have run a mile. Ignoring calls may be in style, but I felt and knew her to be too wild to be stirred by something so mild. She'd missed many calls before, and she would miss many more. I just wasn't sure how many more calls I would make when she'd rather observe the nighttime sky and grow tired enough to let our memories float into the atmosphere like fractured smoke or popped balloons. Her lips were as red as her cheeks. Her bitterness was as blue as the glow of her iPhone. She was fine as ever, but she was also just fine. She would never be mine. I call the girl I met at university, the only one would mercy me, but make it clear that if it was a nursery I was looking for, I should look elsewhere, for this was not anything like that and never would be, she lamented, almost certainly.
Auckland singer deryk's new song "One Star" lifts the rating system typically reserved for services and gently bestows it upon the dating world, where she gives her unnamed suitor just, well, one star. The 24-year-old could be extremely adamant about the star system. She could be so fixated by the space she stares into in the second lyric of her song that the one star to catch her eye informs the rest of the song. However, it's most likely she thinks every potential significant other should be subjected to an official rating system, or, at least the subject of the song should be.
—
Mustafa Abubaker
on September 14, 2020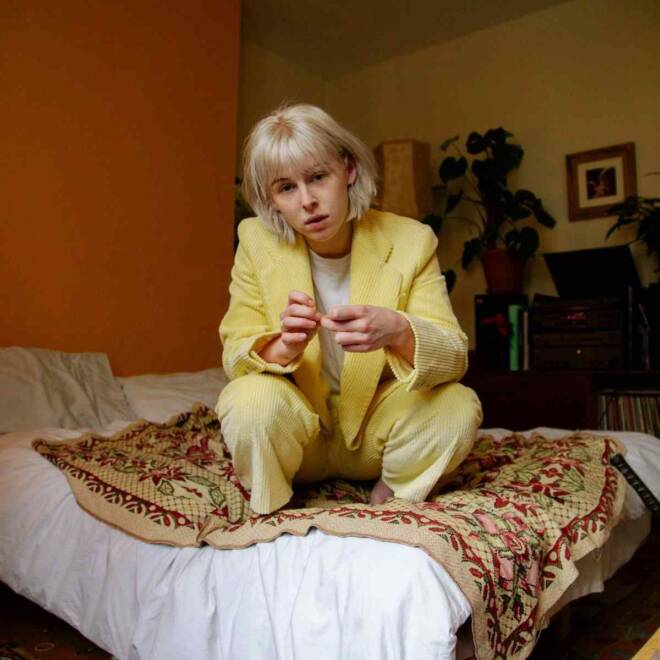 Fenne Lily - Solipsism
---
Right out of the gate, Fenne Lily hits us with a wall of distorted guitars and straight ahead drums and bass. The chords on "Solipsism" are simple and they hit us like a wall of water; it's rock 'n' roll with a twist. It's a surprising choice for an artist with a penchant for soft-spoken hits like "Top to Toe" and "For a While," but the effect is captivating. Lily's wispy voice floats like a phantom above the hard edges of the rock ensemble, crystallizing the heartbeat of this song: she is "empty, at one and twenty," kept awake by a haunting feeling that she's all alone here. We're here for it, swept away by the catchy melody and groove, leaning into that short synth solo in the bridge, we've been empty, as well. It's that emptiness that connects us. As if to punctuate this homage to brokenness, a few lonely notes on a piano echo out into a sudden expanse. Perfect. Photo by Nicole Loucaides.
—
Mikhal Weiner
on September 10, 2020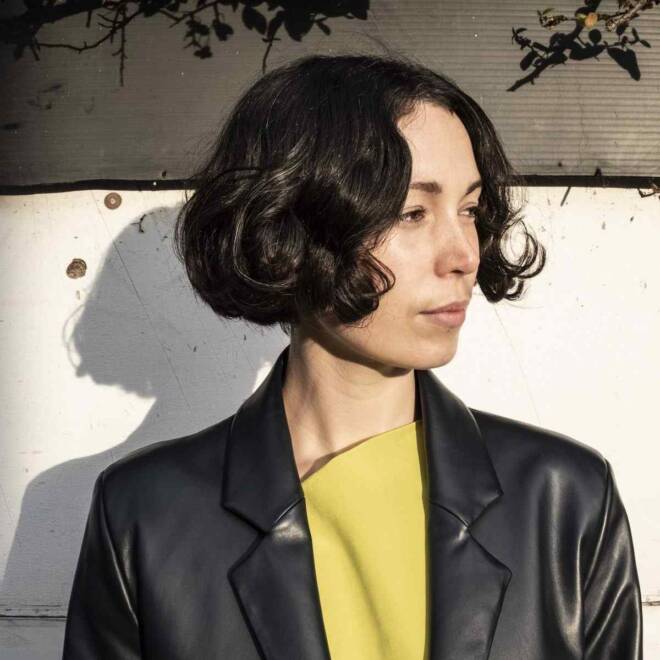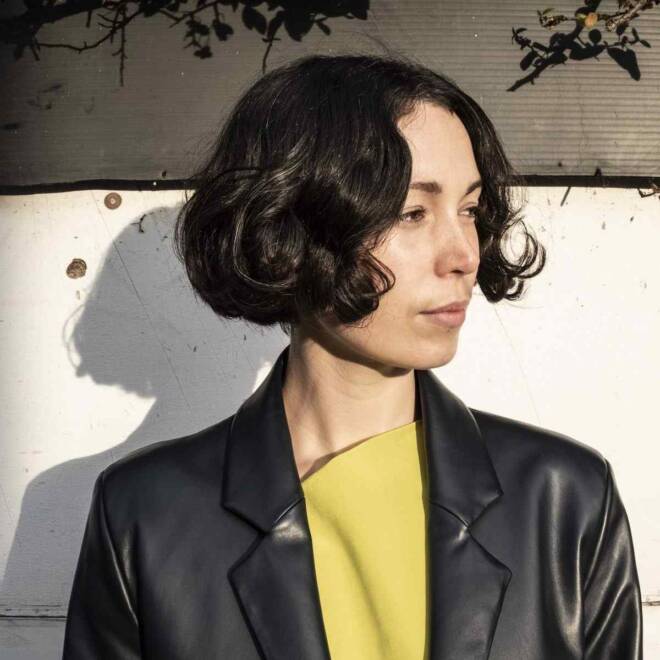 Kelly Lee Owens - L.I.N.E.
---
"L.I.N.E.," one of the latest offerings from Welsh electronic musician Kelly Lee Owens, finds her battling feelings of love, independence and her own memories of past relationships. Though the track adopts a more traditional pop structure, the experimental nature that Owens has become known for still shines through. The familiar drums and loops accompany Owens as she molds the track into a loop of its own, taking on an almost meditative feel as she recites the titular, "Love is not enough." As the song progresses it feels as if the artist is attempting to remind herself of toxic, restrictive relationships of the past. Relationships that mean to keep her, and everything that makes her, in line. The recurring synths and cyclical structure of the track all work towards Owens reminding herself that "that's what you get for wearing your heart on your sleeve." "L.I.N.E." is part of Owens' sophomore album, Inner Song, which is out now via Smalltown Supersound. Photo by Kim Hiorthøy.
—
Jonah Minnihan
on September 10, 2020