Buzzing Daily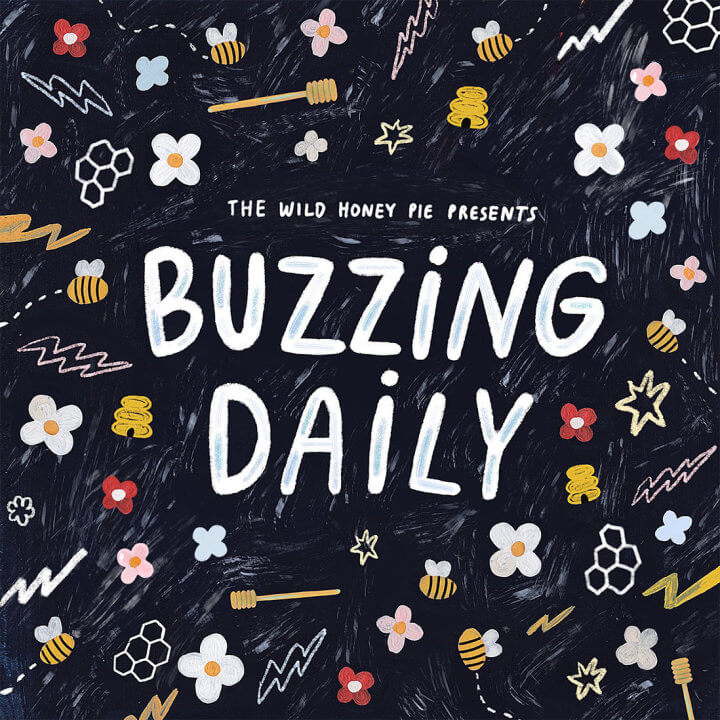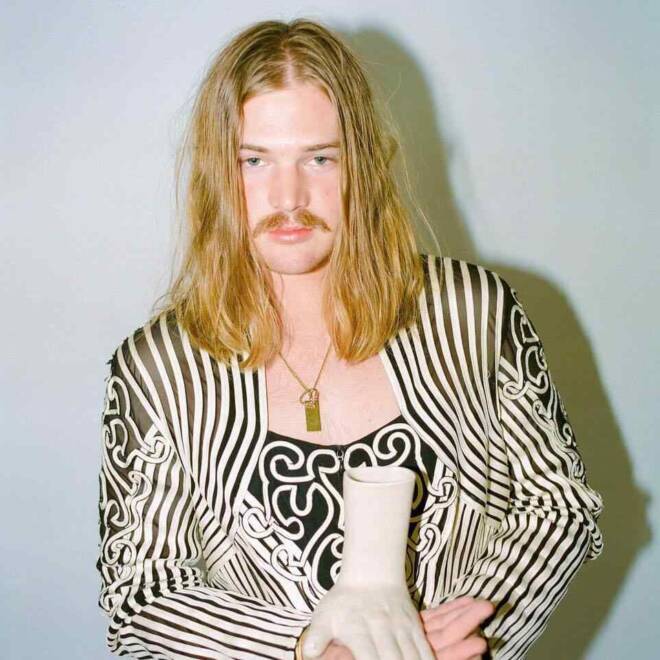 Beau Turrentine - Pillow House
---
Beau Turrentine's latest single "Pillow House" is subtly glamorous and remarkably smooth, just like your favorite mojito on lazy afternoon. Turrentine's simmering and husky vocals layer beautifully onto harmonic guitar licks and easygoing drumbeats, as he delivers the lyrics we've undoubtedly been waiting for: you can come and hang at the Pillow House, baby. With a sound comparable to Buxton and early work of Diane Coffee, Turrentine's style features equal flares of western and soul, and is just as cozy as it is expertly composed. While Beau is relatively new to the indie music scene he has already made some major connections, including a friendship with the awe inspiring Orville Peck. Needless to say, we are looking forward to hearing more from him in the future.
—
Lilly Rothman
on September 15, 2020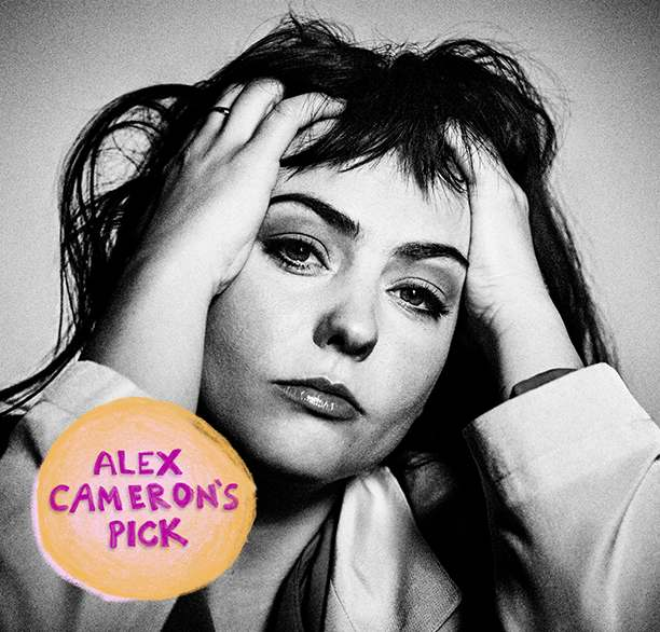 Angel Olsen - Whole New Mess
---
When I think of Angel I think of generosity. Here is a singer that is so divinely talented that her songs end up being an entire experience, so much more so than most other recordings out there. I feel lucky that she shares them publicly. When I'm feeling out of touch or wrapped up in my own shit, I listen to Angel's music and know that there is some kinda spirit that's much more powerful than me out there. — Alex Cameron
In 2017 Angel Olsen and Alex Cameron collaborated in a memorable duet titled "Stranger's Kiss (Duet with Angel Olsen)". In this big, bold, post-break-up anthem, Cameron and Olsen exchange perhaps some of the best romantic/resentful verses in Cameron's songbook. Photo by Kylie Coutts. 
—
Alejandro Veciana
on September 14, 2020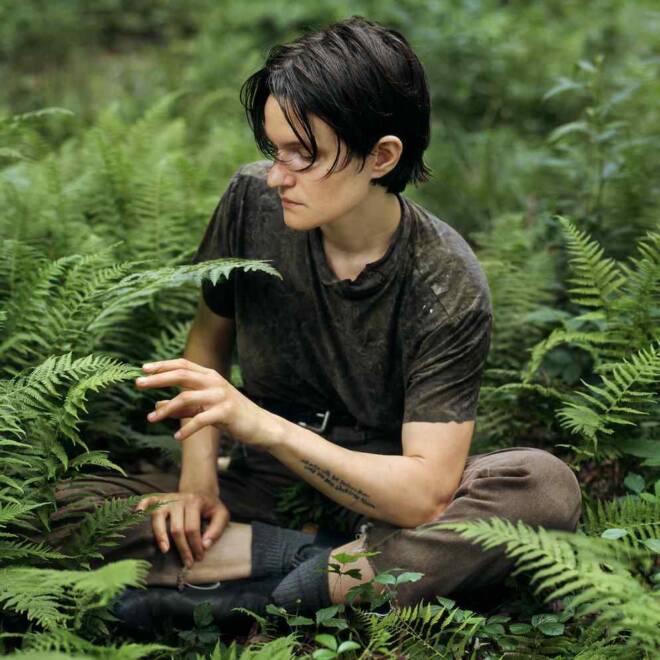 adrianne lenker - anything
---
What a gift to be known in a manner clandestine and pure; in whimsy and in soreness; in yearning and in loss. Adrianne Lenker curates all of these feelings of knowingness and more in "anything". From her lips fall sweet mementos of erstwhile experiences, as well as the longing for what was, which memory creates within us when the glisten of nostalgia grazes the mind. In accordance with the words which navigate through remnants of a time past, the softness and shimmer of her finger-picking resemble the roaming of memory; the agonizing and delicate oscillation of thought. This track is a part of a collection of songs that will be released on October 23. It feels only fitting for Adrianne Lenker's voice to carry us into the claim of autumnal glimmer. Photo by Genesis Báez.
—
Laney Esper
on September 14, 2020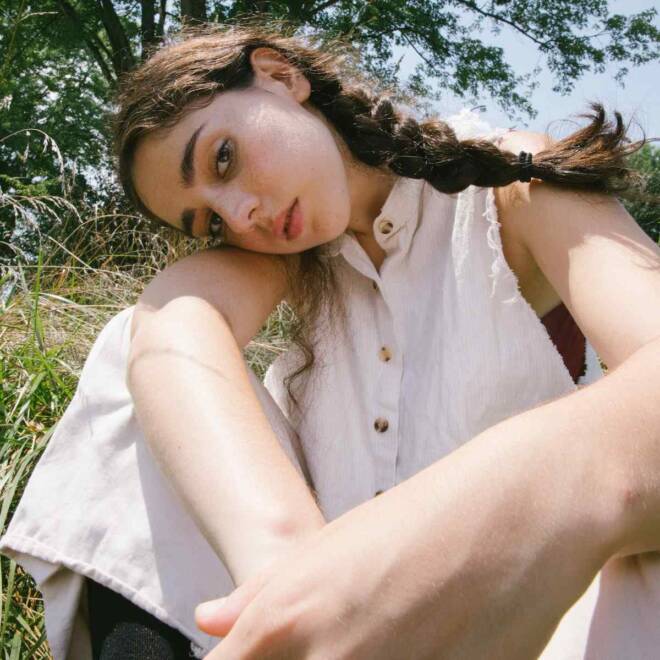 Samia - Triptych
---
Sometimes we are just too full of sadness, and all of that blue comes spilling out all over our lives. That's what's happening on Samia's "Triptych," a tune that swells and swells like a panic attack. It begins as a simple, clean electric guitar playing the same chord over and over, with a soft spoken vocal wondering, "Hey, did I make a mistake and do my mistakes worsen?" but quickly advances into a world of sound—a full band, a full choir of background vocals, a guitar riff repeating, a marching-band-esque drumroll. A synth that sounds like a horn section. More and more, it fills our ears until, all at once, it is gone. A metaphor for the relationship that ended, leaving Samia empty and full and ready to write this sweet, sad, beautiful song of surrender. "Feeding you my cake, eating it too, I'll be good to you," she promises, in a tiny, high, final chorus—a last ditch attempt to reclaim what was. But it's gone. And then she is, too.
—
Mikhal Weiner
on September 14, 2020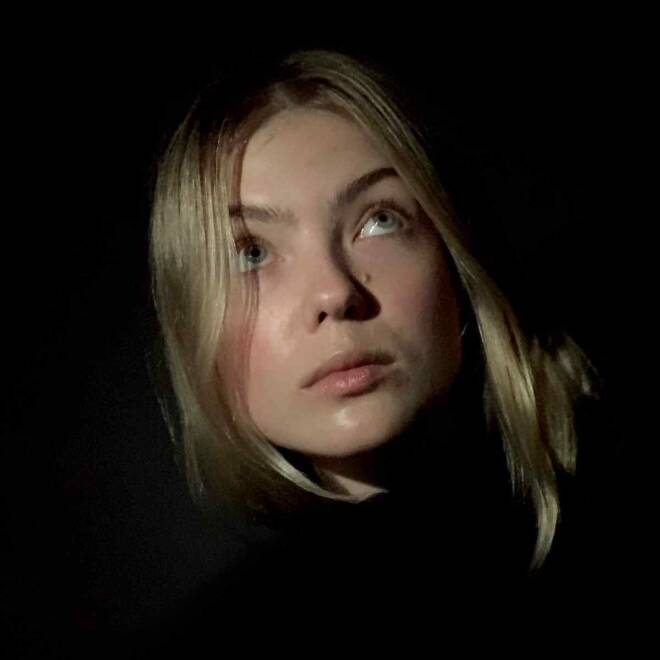 deryk - One Star
---
For every dial, I could have run a mile. Ignoring calls may be in style, but I felt and knew her to be too wild to be stirred by something so mild. She'd missed many calls before, and she would miss many more. I just wasn't sure how many more calls I would make when she'd rather observe the nighttime sky and grow tired enough to let our memories float into the atmosphere like fractured smoke or popped balloons. Her lips were as red as her cheeks. Her bitterness was as blue as the glow of her iPhone. She was fine as ever, but she was also just fine. She would never be mine. I call the girl I met at university, the only one would mercy me, but make it clear that if it was a nursery I was looking for, I should look elsewhere, for this was not anything like that and never would be, she lamented, almost certainly.
Auckland singer deryk's new song "One Star" lifts the rating system typically reserved for services and gently bestows it upon the dating world, where she gives her unnamed suitor just, well, one star. The 24-year-old could be extremely adamant about the star system. She could be so fixated by the space she stares into in the second lyric of her song that the one star to catch her eye informs the rest of the song. However, it's most likely she thinks every potential significant other should be subjected to an official rating system, or, at least the subject of the song should be.
—
Mustafa Abubaker
on September 14, 2020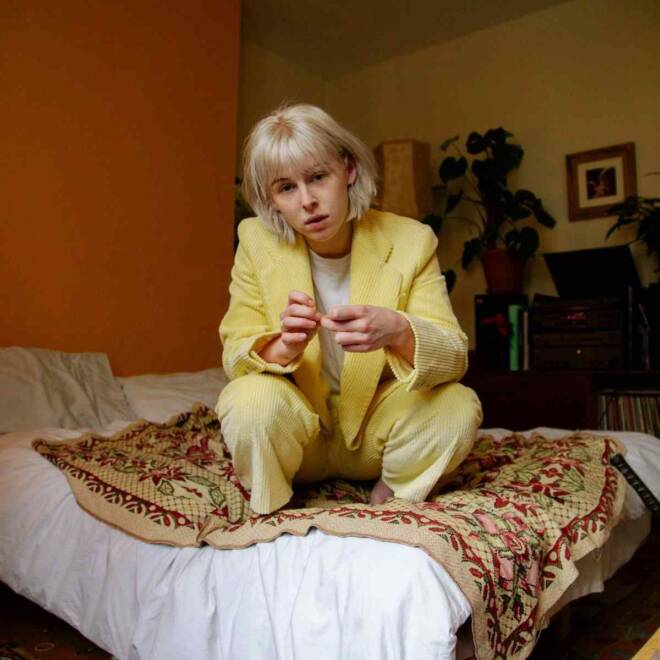 Fenne Lily - Solipsism
---
Right out of the gate, Fenne Lily hits us with a wall of distorted guitars and straight ahead drums and bass. The chords on "Solipsism" are simple and they hit us like a wall of water; it's rock 'n' roll with a twist. It's a surprising choice for an artist with a penchant for soft-spoken hits like "Top to Toe" and "For a While," but the effect is captivating. Lily's wispy voice floats like a phantom above the hard edges of the rock ensemble, crystallizing the heartbeat of this song: she is "empty, at one and twenty," kept awake by a haunting feeling that she's all alone here. We're here for it, swept away by the catchy melody and groove, leaning into that short synth solo in the bridge, we've been empty, as well. It's that emptiness that connects us. As if to punctuate this homage to brokenness, a few lonely notes on a piano echo out into a sudden expanse. Perfect. Photo by Nicole Loucaides.
—
Mikhal Weiner
on September 10, 2020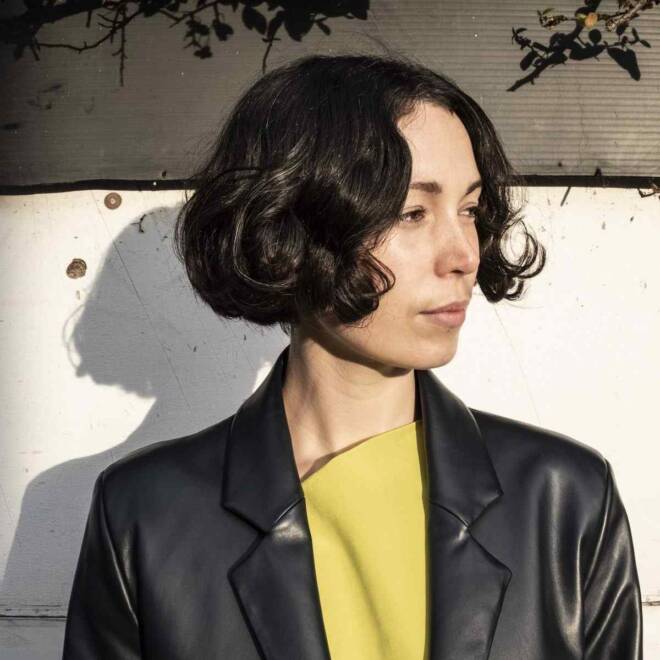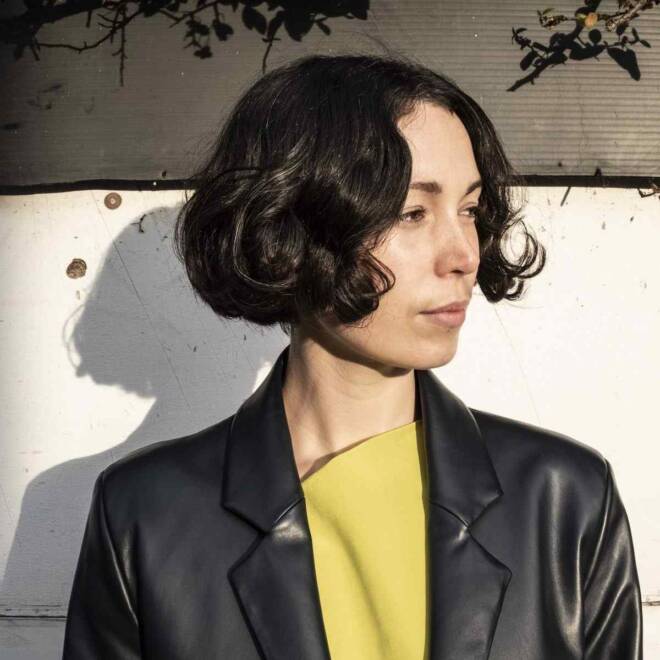 Kelly Lee Owens - L.I.N.E.
---
"L.I.N.E.," one of the latest offerings from Welsh electronic musician Kelly Lee Owens, finds her battling feelings of love, independence and her own memories of past relationships. Though the track adopts a more traditional pop structure, the experimental nature that Owens has become known for still shines through. The familiar drums and loops accompany Owens as she molds the track into a loop of its own, taking on an almost meditative feel as she recites the titular, "Love is not enough." As the song progresses it feels as if the artist is attempting to remind herself of toxic, restrictive relationships of the past. Relationships that mean to keep her, and everything that makes her, in line. The recurring synths and cyclical structure of the track all work towards Owens reminding herself that "that's what you get for wearing your heart on your sleeve." "L.I.N.E." is part of Owens' sophomore album, Inner Song, which is out now via Smalltown Supersound. Photo by Kim Hiorthøy.
—
Jonah Minnihan
on September 10, 2020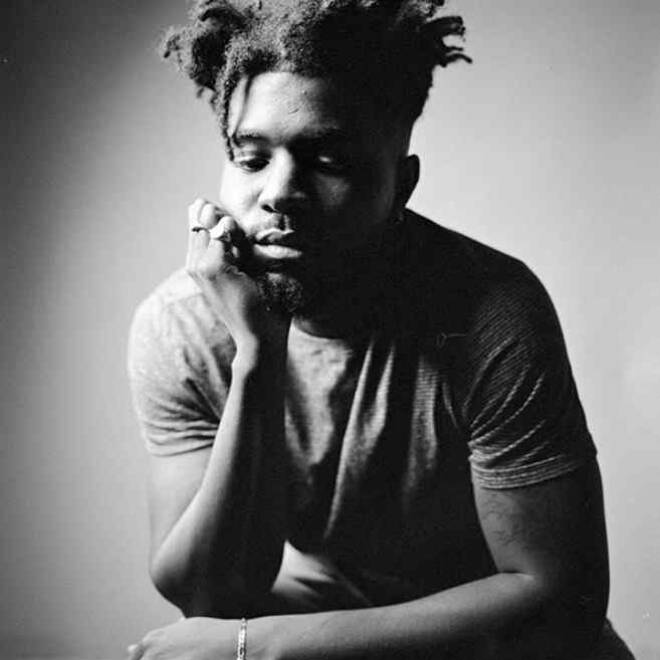 Love Mansuy - Calm Me Down
---
Montreal-born and New Jersey-raised R&B artist Love Mansuy's newest single "Calm Me Down" explores the vulnerability necessary in a romantic relationship. In his sweet and smooth voice, Mansuy sings, "What good is being honest if it doesn't cut deep? / What good is what you wanted if it's not what you need?" over minimalistic beats—allowing Mansuy's voice and lyrics to be the main focus. The song circles around trust as an integral part of a healthy relationship. He continues with a sweet declaration: "You know how to calm me down / 'cause you mean that much to me." A sweet and melodic love song that understands what love actually needs to thrive in the long term, "Calm Me Down" is the newest single off of his upcoming EP (món-swee) Side A, which is due out September 18.
—
Corey Bates
on September 10, 2020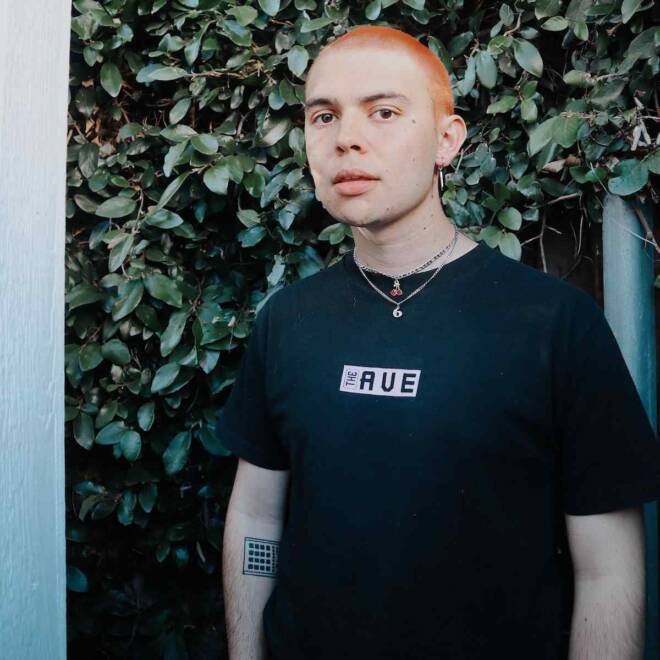 Llusion feat. Cautious Clay & HXNS - Sad4good
---
On the tongue-in-cheek "Sad4Good," Llusion breaks up the monotony of quarantine with help from Cautious Clay and HXNS. Glitchy and eccentric production bring elegance to the bedroom pop tune, crafting the perfect foundation for distorted vocals to state simply, "We're all alone, all alone anyway" and "I wanna be sad for good." I, like many of you, first found joy in not having to put pants on every day; however, as we enter week "who knows?" of our new normal, I'm facing some underlying anxieties as I find myself waking up anywhere from 8 am to 2 pm, never knowing what day of the week it is, questioning how many of the societal structures in life are real. In Llusion's world, if life has become nothing but refried beans and feeling trapped within four walls, it begs the question, what's left to lose? Llusion's irreverent approach to existential ennui over a bouncy beat offers a much-needed two minutes of relief from what feels like a dark age, and there's some ironic peace to accepting that "if everything hurts, then it couldn't get worse."
—
Ysabella Monton
on September 10, 2020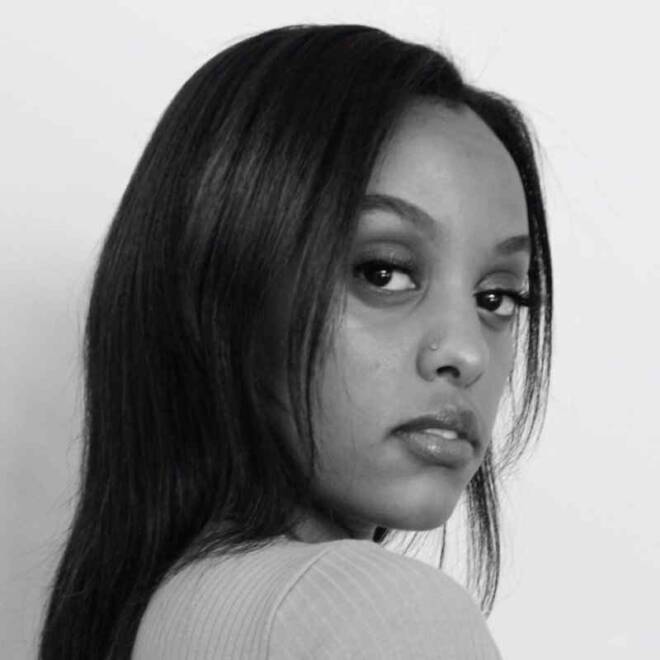 Ruth B. - Dirty Nikes
---
Ruth B. rehashes old heartache on "Dirty Nikes," a melancholy R&B single that longs for what once was. It's a special sort of longing to be homesick for a person, and Ruth B. captures it beautifully, reminiscing on late night talks, aimless drives and promises made in the quiet spaces in between. Minimalist in its production, the track focuses on highlighting her haunting vocals, for which she initially went viral on Vine. "It makes me sick that I'm still singing 'bout you," she whines; no matter how long it's been, sometimes all it takes is one pair of dirty Nikes to know that you'll never fully forget.
—
taco bell is taking shredded chicken
off the menu and it's got me thinking

about the backseat of your car
at 4 am, first kisses and ghost stories;

about white orchids dipped in gold, 
stepped-on toes slow dancing;

about allen stone and chamomile tea,
about strep bacteria festering in a twin-sized bed.

i wonder if a new girl, some pretty blonde 
sits across the table, eating the tomatoes from your salad.
—
Ysabella Monton
on September 9, 2020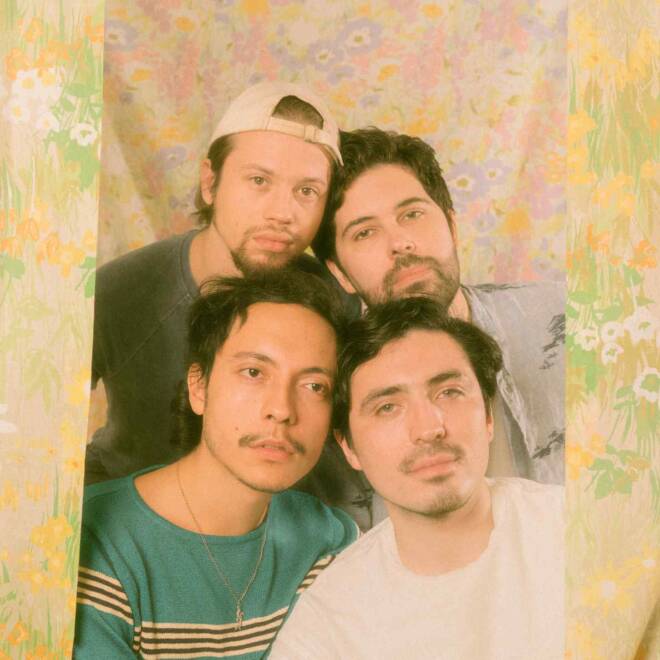 Divino Niño - Made Up My Mind
---
Divino Niño sure can whip up a tune. The Chicago, Illinois indie rockers' latest, "Made Up My Mind," is John Cusack with a boombox outside your window. A heartbroken ballad pleading for a second chance at love and life. Though the track stays stylistically close to home for the band, the addition of a small brass section featuring Sen Morimoto and Whitney's Will Miller brings a new depth instrumentally that has you hearing something new with each listen. Lyrically, the song takes on a lovesick feel as the singer serenades, "I made up my mind (forever wanna be by your side) / I just had to give life a chance / To come and show me what it could be / If I messed up fucked up everything we got." Is this a topic we have heard before? Yes. But will we get sick of Divino Niño songs about this? Probably not. Their bilingual approach, swirling synths and infectious harmonies create an instant feeling of warmth and nostalgia that lets the listener place themselves within every track, and "Made Up My Mind" is no different. Photo by Alexa Viscius.
—
Jonah Minnihan
on September 9, 2020