Buzzing Daily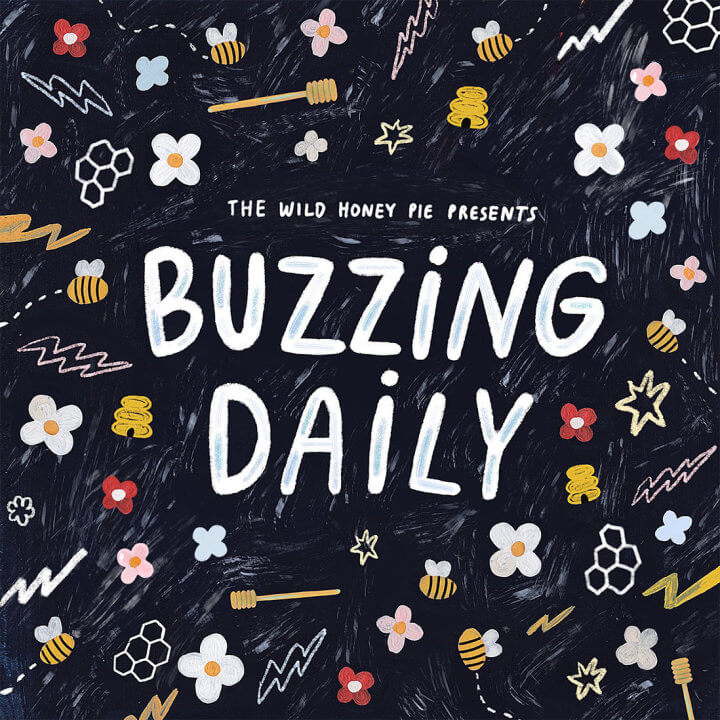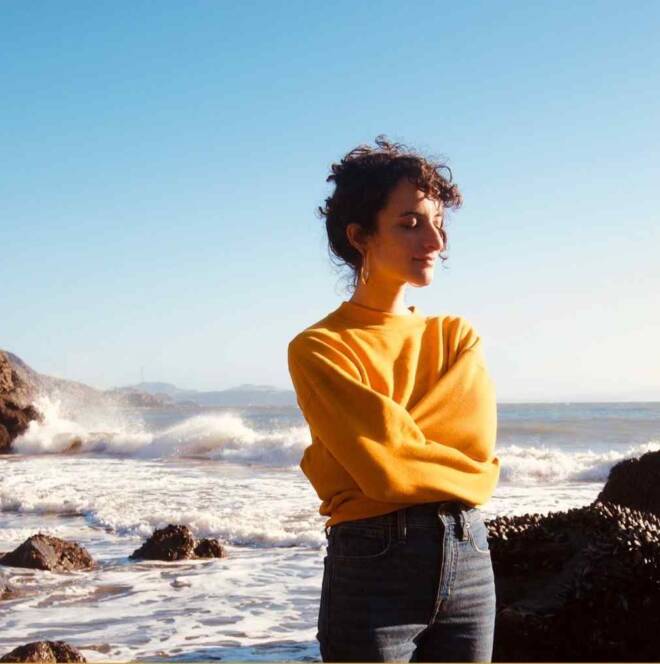 Maya Elise - Side of the Road
---
Today, Berkeley folk artist Maya Elise premieres her newest song, "Side of the Road." The track tells the story of a summer road trip, which makes it especially fitting that it's perfect for singing along with. In the first verse, as Maya describes all the people she is picking up along the way, her rich vocals fill every crack between guitar and drums with a friendly warmth. Though she gives us only a few details on each person she meets, you can almost see each of their faces: the woman in Portland making jasmine tea, the Washington man she learned to trust, the brave woman from Alabama, and the South Dakota man looking for a home all look somewhat familiar. The song gradually builds to a transcendent scene in which the car full of new friends go skinny-dipping in the Atlantic Ocean, perhaps the ultimate symbol of the trust they have built along the way. On "Side of the Road," Maya reminds us that making friends doesn't have to be as complicated or awkward as we often make it out to be. Sometimes all it takes is two people going in the same direction and choosing to not be alone. The rest, perhaps, will figure itself out.
—
Karl Snyder
on January 31, 2020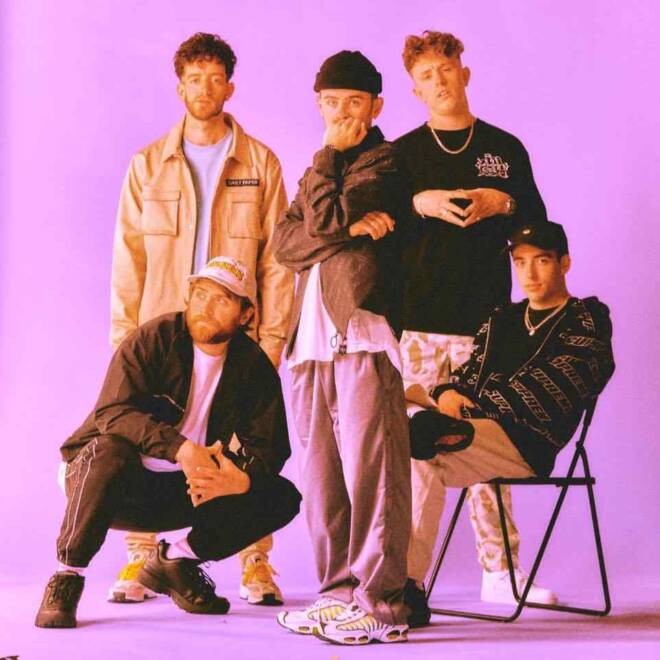 Easy Life feat. Arlo Parks - Sangria
---
In 2017, the 5 member group Easy Life was born in Leicester, UK and they've been gifting us alternative r&b grooves ever since. Their newest mixtape Junk Food is full of hitters, but "Sangria" stands out in particular with its feature from our beloved vocalist and poet, UK-based Arlo Parks. By combining the vocals of Parks and lead singer Murray Matravers, "Sangria" takes the listener to lyrical places of confession and awareness of a dependent relationship. Smart and silken lines describe the nature of the relationship as "euphoric but unbalanced / like two top-heavy fractions," revealing that the singer is aware of the turbulent state of their relationship, but continues to linger in it for the highs. With mellow production driven heavily by steady bass, Easy Life brings a fresh sound to your typical song about troubled love.
—
Julie Gentile
on January 30, 2020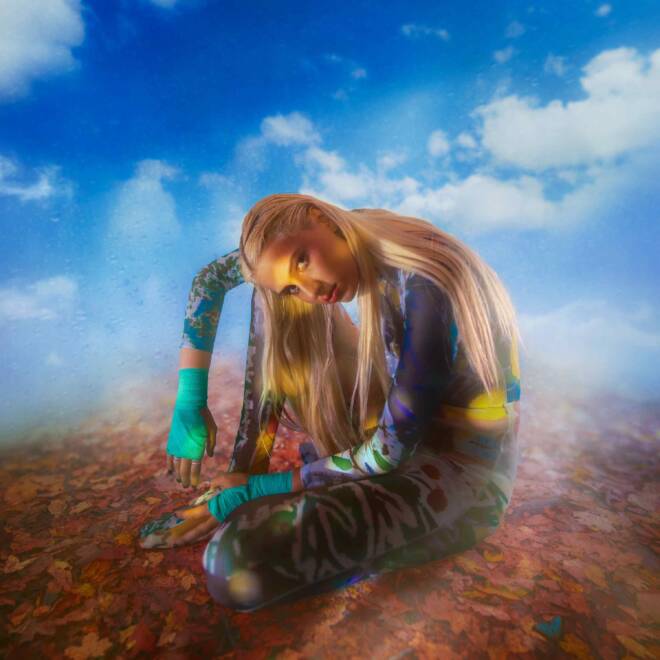 Banoffee - Count on You
---
LA-based and Melbourne-bred pop artist Banoffee inches closer to her debut with a cheerful new single, "Count on You". Featuring mechanical yet spirited co-production from SOPHIE and Yves Rothman, Banoffee encourages us to look out for each other. "We can weep till the salt runs dry / Crystals on our cheeks / Make a cocktail from the tears you cry," she promises with a silvery sincerity. Her crystalline voice coaxes listeners to feel togetherness in whatever troubles there may be with a simple message: "'You can count on me." On the record's content, Banoffee said, "Each song uses human experience to talk about more complex concepts of addiction, obsession, heartbreak, and resurrection. Not to dwell in sadness, but to join hands." With a number of infectious tunes dating back from 2012, as well as tours with Taylor Swift and King Princess under her belt, Banoffee's upcoming debut album won't disappoint. Look At Us Now Dad is slated for release on February 21 via Cascine and Dot Dash Records.
—
Ysabella Monton
on January 30, 2020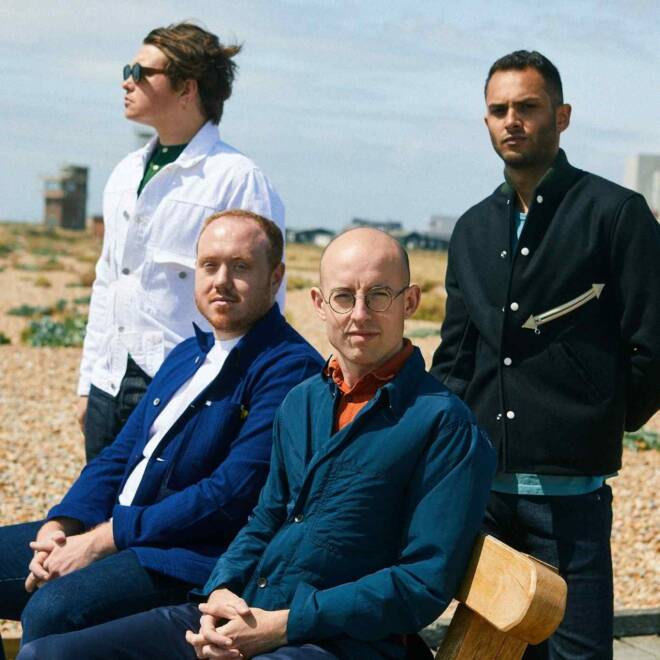 Bombay Bicycle Club - Let You Go
---
With their long musical hiatus finally over, London band Bombay Bicycle Club brings us back to days of nostalgic indie with their latest album Everything Else Has Gone Wrong. After a barrage of singles like "Eat, Sleep, Wake (Nothing But You)" and "Racing Stripes," the band released their fifth studio album this past January. Included in the mix is the track "Let You Go," a somber song that bleeds for the end of a relationship–the act of letting go of someone you once loved. The future of the lovers is eminent, holding on to one last try as singer Jack Steadman croons, "Well, can we stay here longer? / Burn our embers down / Glowing bright for one last moment / Just to fade somehow," as if this last attempt will surely change nothing. Then the production builds into a distinguished Bombay Bicycle Club bridge full of yearning vocals, longing, and loss–perfect for your indie romance montage scene or reliving emotions of a relationship long gone.
—
Julie Gentile
on January 30, 2020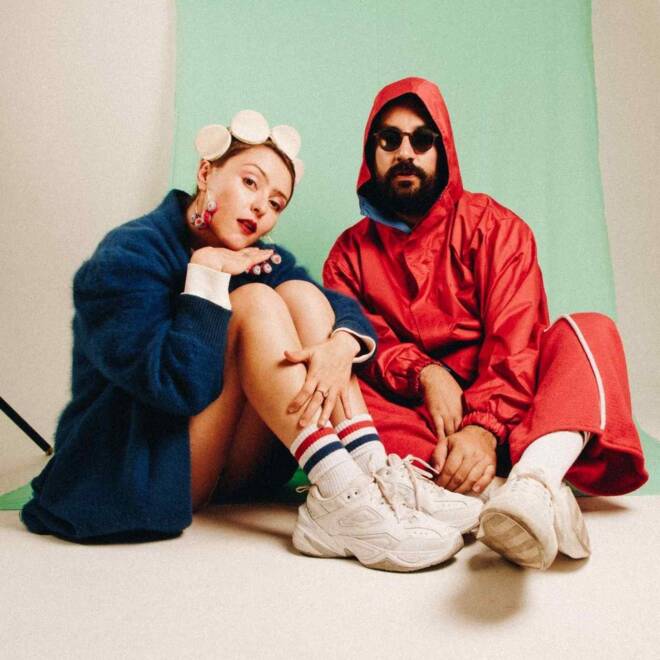 Salt Cathedral - Te Quiero Olvidar
---
Juliana Ronderos and Nicolas Losada are the two geniuses behind the Brooklyn-based band Salt Cathedral. The two both grew up in Colombia, but met while studying at Berklee School of Music. Now, the duo provides us with hits like their most recent release "Te Quiero Olvidar." Soaked in a light, breezy production and backed with a catchy drum kit and tropical dance-inspired rhythms, Ronderos tells a story of one-sided love and the attempt to break off all contact with that person for her own sanity. While it's hard enough to leave the life of someone you love, it's even more difficult if that person keeps lingering around. "Te Quiero Olvidar" is a catchy track full of reliable frustration and impending liberation. In anticipation of Salt Cathedral's first full-length album release this April, you can check out their other singles like "CAVIAR" and "tus ojos." You can also catch them at Welcome Campers this year!
—
Julie Gentile
on January 29, 2020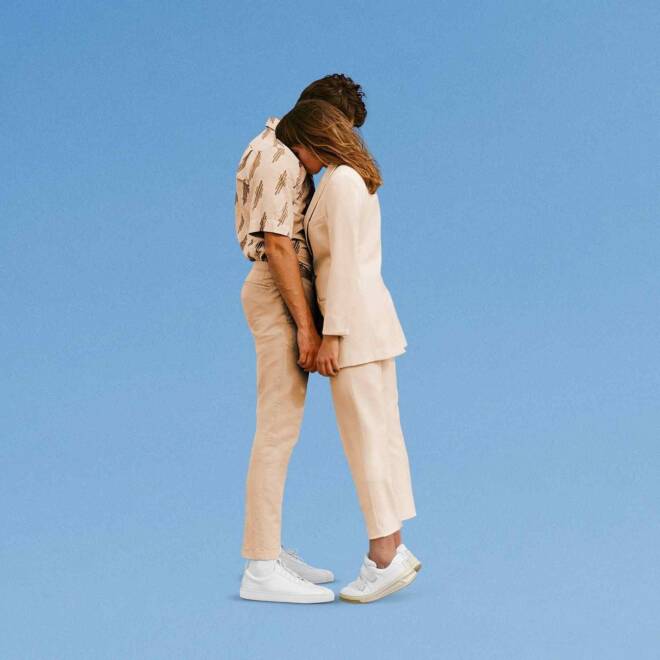 Oh Wonder - Happy
---
Trading in bitterness for joy has never been better encompassed than by Oh Wonder's new track "Happy," the fourth single leading up to their third record, No One Else Can Wear Your Crown. "It's good to see you loved / Let's call it even," they sing in earnest, echoing the levity of true release. The London-based duo, composed of Anthony West and Josephine Vander Gucht, wrote the track in response to West's ex-girlfriend getting married. "I saw a picture of her in her wedding dress and I was like, 'Wow, what a feeling,'" said West. "[It's] so cool that she's met someone else because I could never be the guy next to her." That epiphanic moment of knowing they're better off without you translates into peace with oneself with ease. No One Else Can Wear Your Crown is due for a February 7 release via Republic Records.
—
Ysabella Monton
on January 28, 2020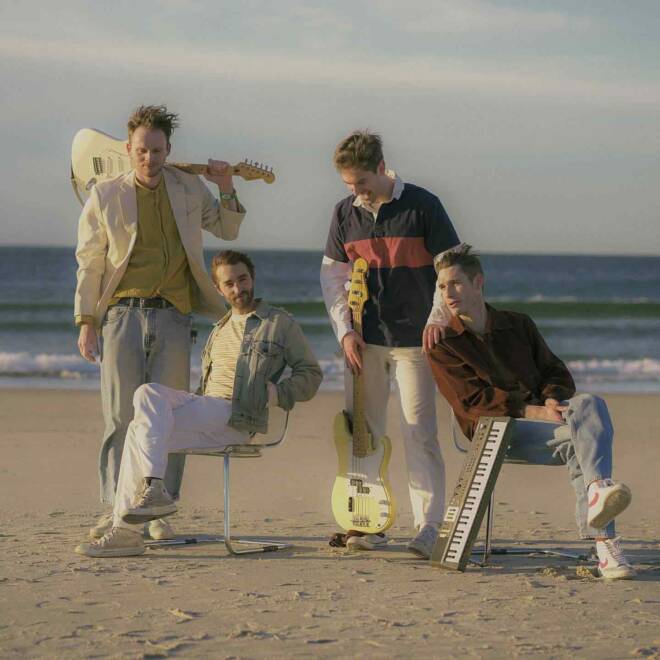 Plastic Picnic - Golden Days
---
Like a gentle breeze or a soft sunset glow, "Golden Days" is a sweet song that feels comfortable and familiar. The quietly emotional new single reminisces about the golden days of early love while maintaining a pleasing lightness that exposes indie rock band Plastic Picnic's softer side. The instrumentation is lovely and lush, invigorated by light, uplifting guitars and distant, pulsing drums that give the track a subtle energy, like floating purposefully through time. Singer Emile Panerio's voice sounds vulnerable and sweet over transient synths that bathe it in warmth and add a layer of nostalgia, while a heavy, hazy reverb makes everything sound like it's happening inside a dream. The perfect antidote to the January chill, "Golden Days" is subtly psychedelic, enormously cozy, and even better than a dream because you can play it on repeat.
—
Britnee Meiser
on January 28, 2020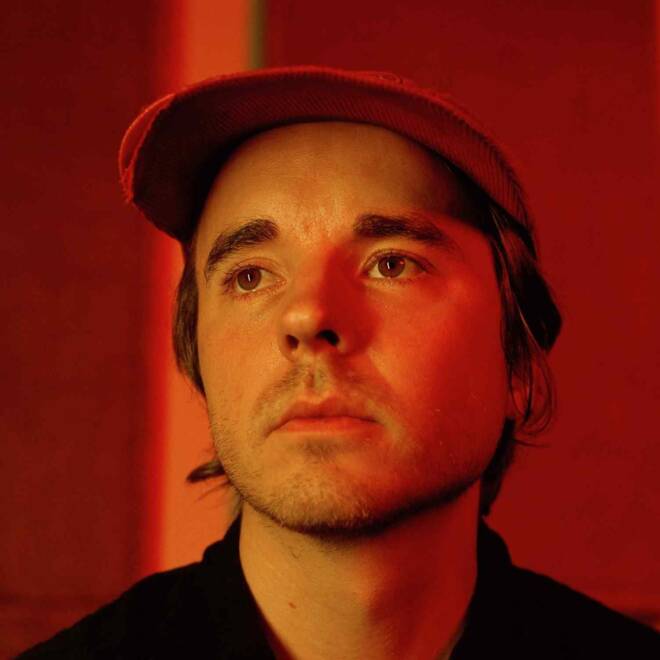 ANDY SHAUF - LIVING ROOM
---
With a sincereness of heart and a voice that cuts through the movement, monotony, and chatter of life, Andy Shauf tells his listeners a new story throughout his new album Neon Skyline. Meandering through moody clarinet, he introduces to the storyline of this album the unprecedented, yet familiar reflection of a character named Claire, in his single "Living Room." The track invites the listener into a local bar to engage in a listening of the story of a woman who verbalizes her attempt to reconcile the lack of care that her father had with her through the parenting of her own son, however, her story brings her clarity enough to come to terms with the harrowing fact that she resembles her father. Toward the end of the song, Shauf repeats a poignant lyric: "I mean how hard is it to give a shit?" drawing the story to a close. With this single, Shauf does not only introduce something with an alluring sound, but also a brilliant cascade of meaning masked in simplicity.
—
Laney Esper
on January 27, 2020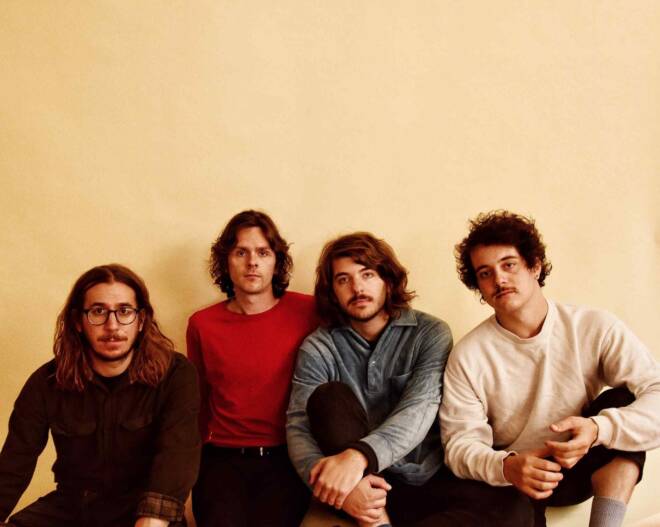 ​The Districts - Cheap Regrets
---
The Districts continue their string of releasing vibrant, exciting new singles with the tricked-out track "Cheap Regrets." This catchy rock anthem is the second release from their upcoming album, You Know I'm Not Going Anywhere, due out March 13th via Fat Possum Records. Explosive electric guitars and spacey synths are at the front of a grand arrangement that evokes a lavish sort of recklessness. The track expertly toes the line of overwhelming your senses without ever fully crossing it. Pumping drums and tight production keep the momentum alive and the instrumentation loud without being too heavy, and vocalist Rob Grote's performance is raw, energizing, and totally transfixing. Like a guilty pleasure you just can't kick, "Cheap Regrets" is addicting and evocative through explorative soundscapes and cool, electric hooks. You'll lose yourself in it and love every second.
—
Britnee Meiser
on January 24, 2020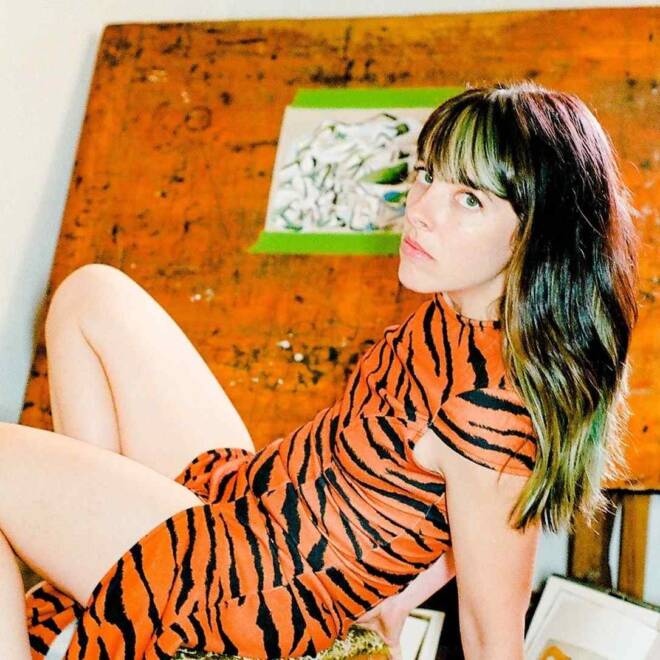 Frances Quinlan - Your Reply
---
The intro of "Your Reply" could soundtrack that unmistakable last shot of every feel-good teen movie, in which the protagonist asserts that everything really is turning around. It's a change of tone for Frances Quinlan, but it's a welcome experiment from the Hop Along bandleader not often described as cheery. The song has none of her signature snarls but makes up for it with an extra helping of her signature verbose wit. "The author, I read, fell from a window many stories high / Stretching out to feed pigeons or a stray cat depending on the website," she sings, her delivery charming and unconventional. After a jaunty, singsong chorus, the most pleasant moment in a wholly pleasant track comes when Quinlan, stuffed with chicken and wine after dinner with her aunt, stretches out a verse to simply add, "Dinner, by the way, was divine." Of the song, Quinlan said, "The speaker is frustrated at coming so close to understanding another person completely, but perhaps only just missing the mark. But still what a gift that is, to come close."
—
Daniel Shanker
on January 24, 2020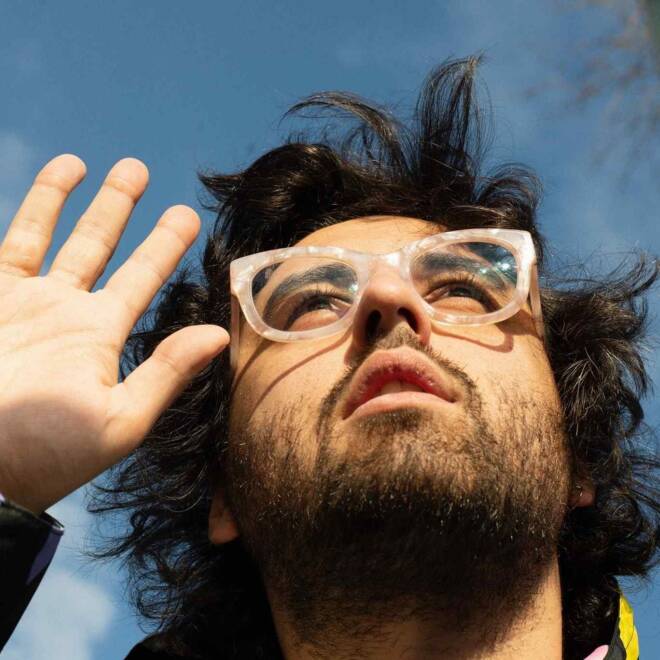 Glassio - Are You Having Fun Without Me?
---
Irish-Iranian songwriter and producer Glassio's newest single "Are You Having Fun Without Me?" is a melancholic dream-pop rumination on the slow evanesce of an old friendship. The Queens-based artist combines storytelling with synths in a believably nostalgic way as he asks questions he will likely never know the answer to: "are you having fun without my love? / are the problems gone without me? / or have they just begun?" His voice sitting soft and low amongst the dance-pop production adds a level of authenticity. It's confessional and honest without leaning too far into the melancholy. Though it may be a little too soft to dance to, it is perfect for a late-night drive spent thinking. "Are You Having Fun Without Me?" is Glassio's first release since his 2019 debut EP Age of Experience. It is also the first single off of upcoming debut album due out this spring.
—
Corey Bates
on January 24, 2020