Buzzing Daily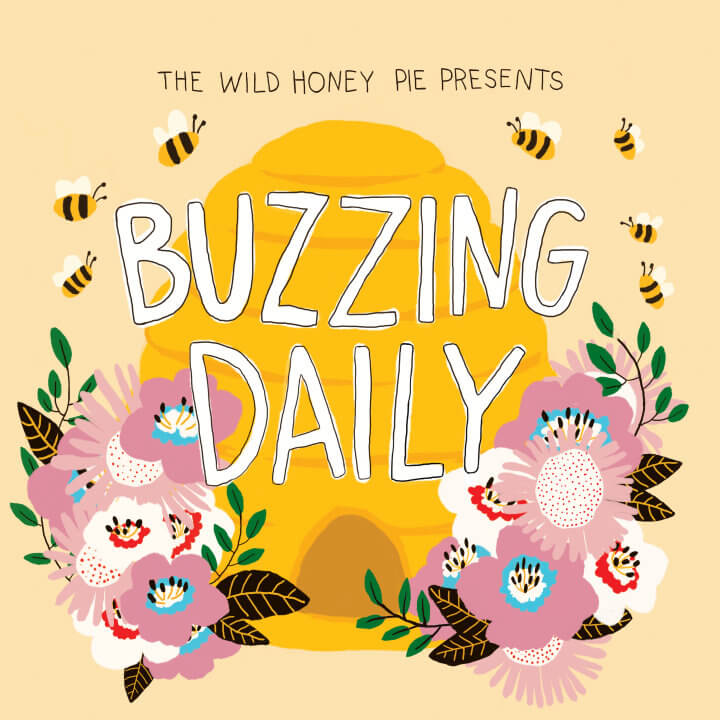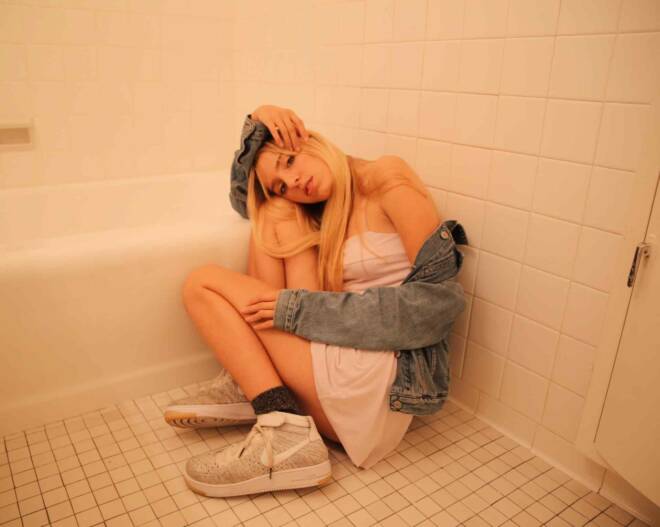 Maude Latour - Plans
---
She's young, talented, and not afraid to branch out. Maude Latour has been making music she could vibe to since high school, starting out with a passion to create and a piano she bought herself. Having moved around a lot growing up, she cites music as a place where she felt at home and understood. After releasing a short project of bedroom pop songs in 2018 and receiving more support than she expected, Latour decided to pursue music as a side gig during her freshman year at Columbia University. Her studies of philosophy and political science are subjects already evident in the last couple of singles she's released. In "Plans," Latour not only showcases her abilities in sonic complexity but also in sonic beauty. This song fits perfectly with her idea of being understood through music—those moments of realness that bring about a connection. By means of synth and lyric, she is able to interweave her interests with her own life experiences to create a realness that is magnetic. On the record, Latour said that she's realized the track is more about her own experience—how she loves and what that means to her. An inner look at her new love affair and how it's changed her, something every listener can relate to despite the subjective nature of her experience. In terms of production, Latour is not afraid to play around with varying tones and cadence, leaving the listener in awe with the vibe that flows on by. "Plans" is an infectious, heart-baring song that will help you take on this summer. Photo Credit: Lola Lafia
—
Monica Hand
on June 10, 2019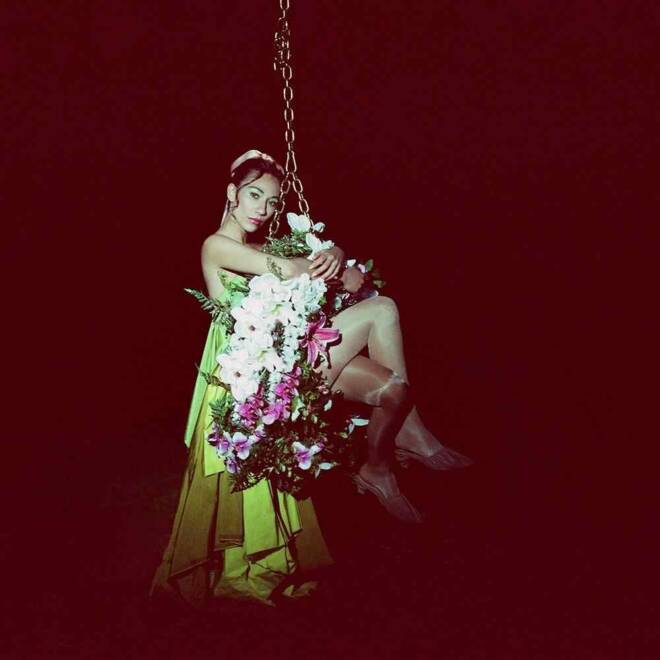 ​Tei Shi - A Kiss Goodbye
---
Tei Shi's sound may best be described as evocative, Latina indie-pop and her newest track "A Kiss Goodbye" delivers that same tone. Her exceptional recipe of R&B beats and buttery smooth vocalization makes her one of the most unique and listenable artists in her genre right now. Tei Shi transcends a rare soft yet authoritative voice in her lyricism, having a near-angelic affectation while claiming she "doesn't need a kiss goodbye" or any sort of outward approval. The blend of velvet and brash makes this new tune a stand out for the summer. Listen to this track while soaking in the sun or chilling on the porch. It's an ethereal kind of listening experience, which can be said of most of her discography. Much gentler than the majority of her punchy pop tracks, "A Kiss Goodbye" is somehow jazzy, flush and powerful all at once.
—
Hannah Lupas
on June 7, 2019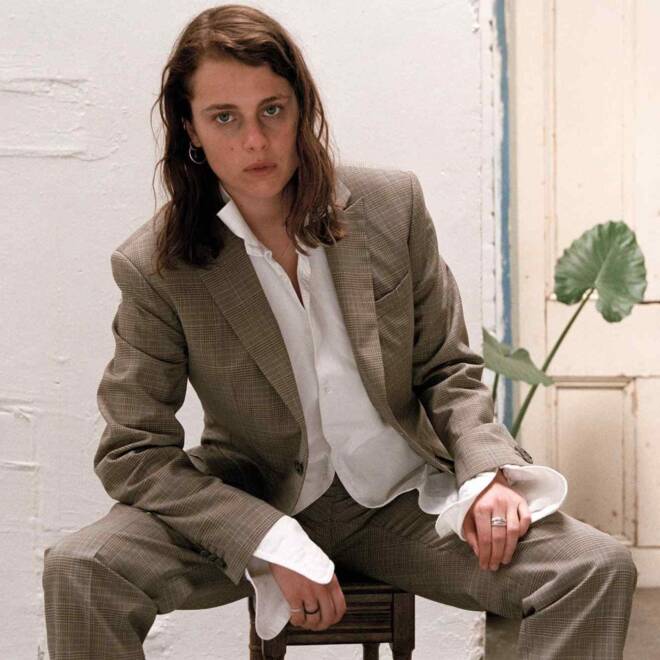 Marika Hackman - i'm not where you are
---
After two years of silence following the release of her sophomore album, I'm Not Your Man, English artist Marika Hackman is finally back with a new single that reminds us of all the reasons we love her. "i'm not where you are" proves Hackman to be both a master of her own sound and unafraid to experiment with new styles. The new track is full of contradictions: it opens with bright, popping synths only to be toned down by Hackman's classic jaded vocals; the lyrics pivot between self-pitying and arrogant; and the beat makes retro fresh. The long-awaited release refuses to be categorized as just a melancholy, crooning murmur or a spiteful revenge anthem. Instead, Hackman experiences a nuanced range of emotions over the course of the song—self-doubt, indignation, regret—and the music peaks and sinks with her. 80s-esque guitar swells around her voice as she delivers her title message, which is a refusal to trust someone's emotions if she can't get to their same headspace. "i'm not where you are" is Hackman's first teaser to her third full-length album, Any Human Friend, set to release on August 9th via Sub Pop. Hackman is clearly not done making us wait but at least we have this lush single to get us through the summer.
—
Brigid Moser
on June 6, 2019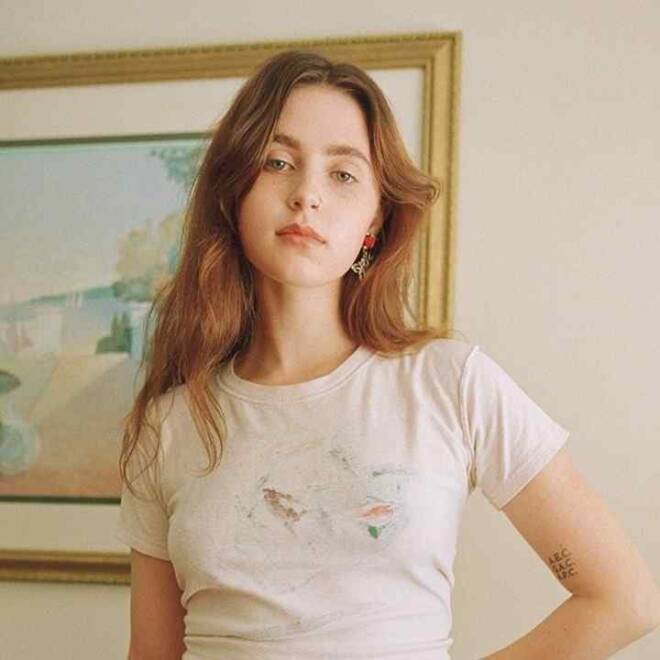 Clairo - Bags
---
Riveting punches of hollow percussion and warped, loosely jointed guitar riffs burn off the low-fi fog of previous releases as Clairo seeks clarity through internal contemplation on her latest single, "Bags." With a kind of lyrical sleight of hand, Clairo weighs fantasy with reality, her own inner emotional turmoil spilling over in lines—every second counts / I don't wanna talk to you anymore / all these little games / you can call me by the name I gave you / yesterday." Lyrical symptoms of a non-committal lover live lines away from moments that depict the warm glow of contentment, and the reality of the dynamic remains unclear in the same way that Clairo's voice remains unaffected. "Bags" takes Clairo out of the realm of bedroom pop and into the living room, finding a sense of ease and blossoming maturity in the sheen of her newly expanded sound.
—
Emma Bowers
on June 6, 2019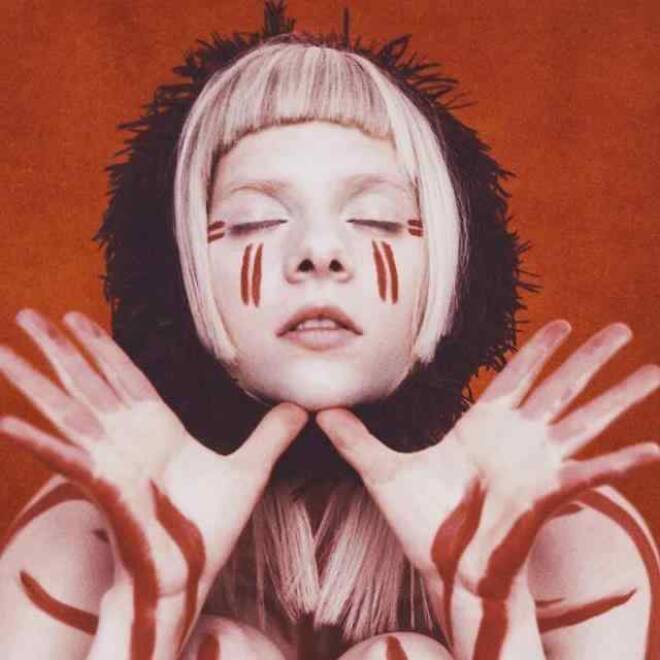 ​AURORA - The River
---
AURORA is back with her chimerical and soothing vibes in "The River," her third single this year. The 22-year-old Norwegian singer has been introducing the new era of her music in bits ahead of A Different Kind of Human, the second half of her two-part album project. The first part of the project was Infections of a Different Kind, an EP that came out in 2018. "The River" is the second to last single, and it continues the trend of songs directly linked to nature while talking about sensations that are intrinsically human. The track tackles themes of sadness, solitude, and desperation while remembering that our tears are made of the same elements that construct rivers and rains. "The River" reminds us that life comes in flows and calls us to not forget who we are and what our souls are made of—all while maintaining the sonic spirit of a cavernous river, somewhat characteristic of AURORA's sound. A Different Kind of Human comes out Friday, June 7th.
—
Giulia Santana
on June 6, 2019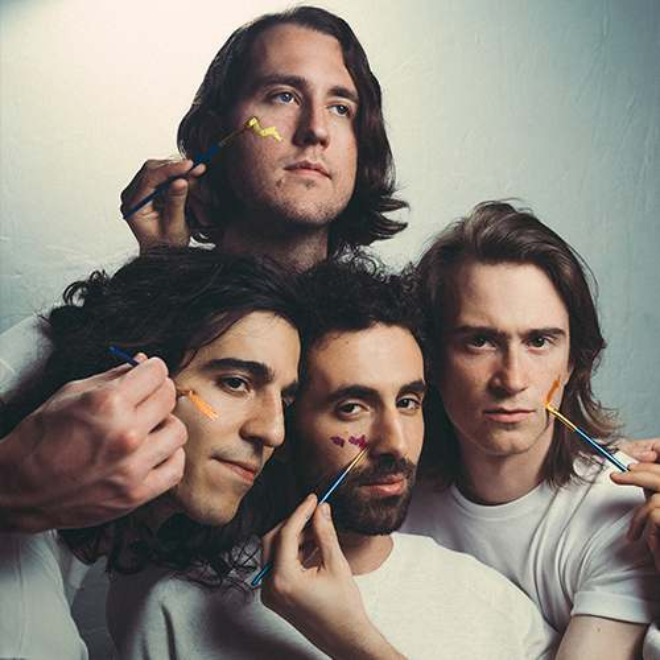 Sure Sure - What's It Like
---
Proust once said, "Love is a striking example of how little reality means to us." When we care about someone, the desire to know the intricacies of their world—what book is on their nightstand, what chips they buy at their favorite grocery store—becomes the driving force behind our affections. The possibilities cloud our rational thoughts and judgements. All we really want to know is: what's it like to be in this person's life? That's the question Sure Sure asks on their newest single, "What's It Like?" Inspired by the novel on his own nightstand, vocalist and guitarist Charlie Glick ruminates on the possibilities in the lyrics: "What's it like / To handle your vacuum?... What's it like / To get too drunk with you?" The melody is fun and upbeat, and like the arrangement, has an infectious sense of optimism at its core. Opening with some singalong-friendly uh uhs, a light, sunshiny synth, and tight, thrashing drums, the track immediately invites you to participate with your entire body. It never once loses its momentum; the crescendoing arrangement only gets brighter as it goes on, culminating in a cool electric guitar riff followed by one big, vibey party of sounds in the last chorus. Simply put, "What's It Like?" is a euphoric, sun-soaked jam. It's the last single before the release of Sure Sure's 8-track album of the same name, out June 27th, and is one of our most anticipated releases of the summer.
—
Britnee Meiser
on June 5, 2019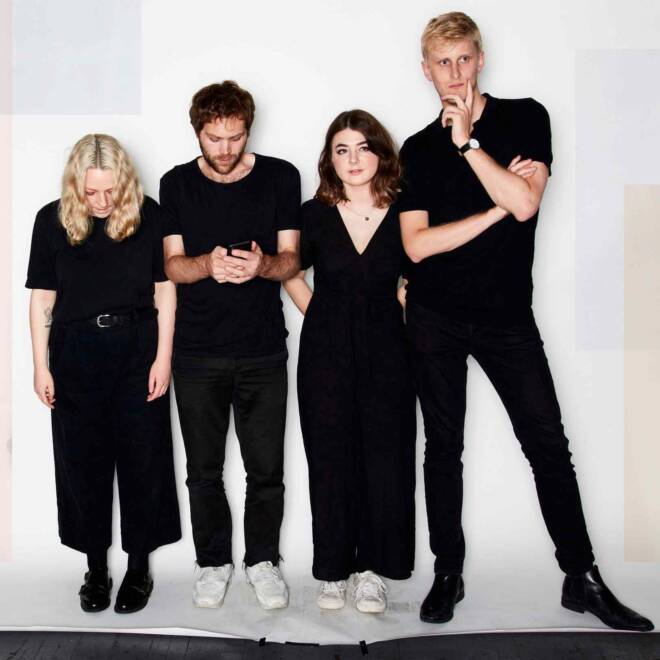 Yumi Zouma - Bruise
---
What started as an online project between friends based in New Zealand, New York, and Paris swelled into a musical force that boasts two full-length albums, three EPs, extended tours, and a myriad of singles and collaborations. After concluding EP III in 2018, alternative dream-pop band Yumi Zouma followed up with their self-released single, "Bruise."  While "Bruise" is immediately recognizable as belonging to the band, band members Christie Simpson, Josh Burgess, Charlie Ryder, and Olivia Campion described the track as "way too club" to include on any of their earlier projects. Luckily, the eclectic, shimmering bop is more than capable of standing alone. Yumi Zouma's signature sound comes through in the swirling synthetic beats and is elevated to a full-on dance floor smash with high-energy keyboard and club-esque bass and drums. The band is known for their glittery, dreamy soundscapes but while their songs typically guarantee shoulder-swaying and head-bobbing, "Bruise" will have you on your feet in a full-on hip-shaking dance fever.
—
Brigid Moser
on June 4, 2019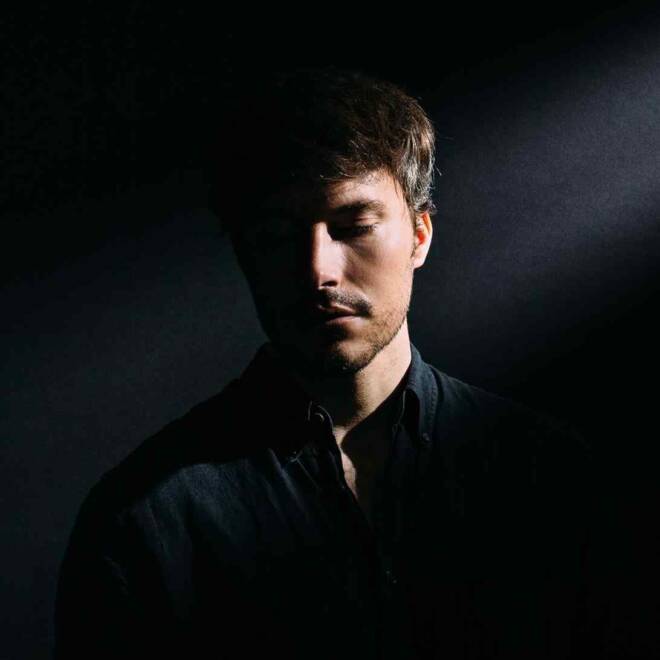 Payton Odom - Hinterland
---
Payton Odom's latest EP Sightlines is a sonic escape. "Hinterland," the last track off the EP, is laced with instrumental chords from guitars and horns that create a gorgeously rich jazzy background to accentuate his vocals. Having lost his voice in a fluke some time ago when first starting up as a solo artist, the focus on the depth of feeling Odom's voice is able to bring out in the listener never gets old. With a slow pace and beautifully placed lyrics, the song's build matches that of any of his past pieces and sets the tone for his future ballads. "Hinterland" is simple, meaningful, and funky.
—
Monica Hand
on June 4, 2019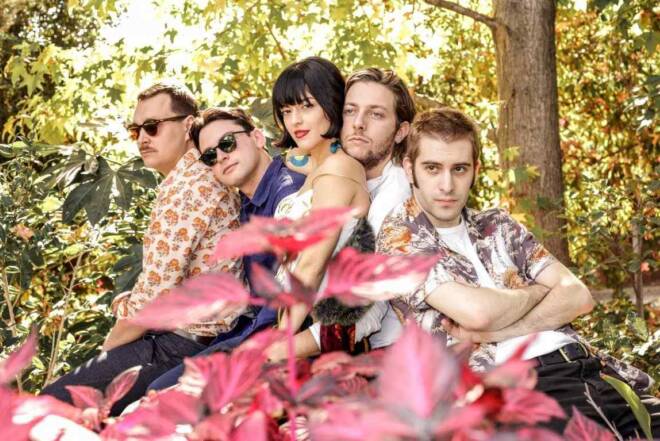 The Marías - ...baby one more time
---
Britney Spears' iconic pop hit "...Baby One More Time" turns 20 this year, and to celebrate, psychedelic indie-pop group The Marías has released a dreamy cover. An amalgamation of jazz, indie, and funk influences, "...baby one more time" is a softer rendition of the original and swings to a smooth, sultry beat. Lead singer María's vocals, sung just above a whisper, are velvety and sweet, guiding you through the arrangement with sweeping attention and ease. Her intonation, particularly in the "Oh baby, baby" backing lines, is even reminiscent of Britney herself, turning the nostalgia level up a few extra notches for good measure. Still, the light, delicate synths behind the vocal work with the jazzy percussion give the track a timeless feel. The original is planted firmly in the 90s, but "...baby one more time" transcends decades and genres.
—
Britnee Meiser
on June 3, 2019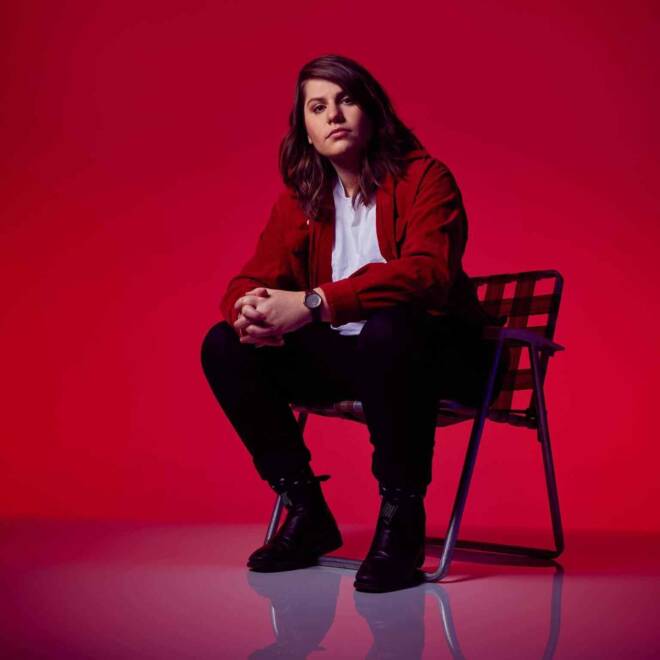 Alex Lahey - Unspoken History
---
Australian artist Alex Lahey's "Unspoken History" prettily describes holding onto a relationship despite its troubled past. It can be hard to detangle yourself from people who have become essential characters in your life, and sometimes it doesn't feel like it is worth the trouble. Even if the relationships are proving to be more detrimental than uplifting. The echo of the piano adds a softness to the track that we don't often hear from Lahey as strings come in to fill the space in-between. It is full of softness with very little dead space as she sings, "We couldn't play the roles we were assigned / wasn't any space with everything on your mind." She managed to make a light and airy song with a gloomy message—leaving someone behind when you aren't completely ready to let go of all the good that came with knowing that person. It's sad, but her intonation and the brightness of the arrangement makes it a hopeful sadness. It's sparse compared to the rest of her discography, but it hits just as hard. "Unspoken History" is the third and final single off Lahey's sophomore LP The Best of Luck Club released via Dead Oceans on May 18th.
—
Corinne Bates
on June 3, 2019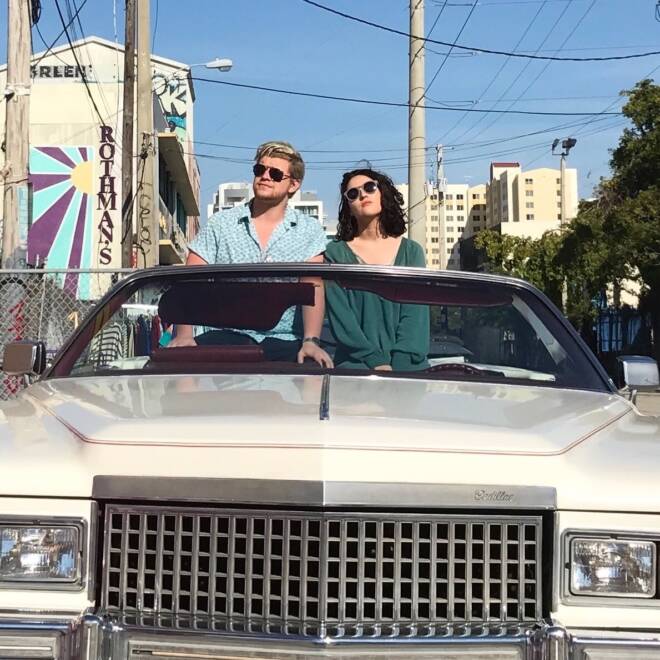 Fake Dad - Can U B My Home?
---
There's a heartbreaking scene somewhere in the middle of (500) Days of Summer that follows Joseph Gordon-Levitt through two parallel parties, one labeled "expectation," the other "reality." In one version of the party, he's the charming hero he wants to be, but in the latter, his jokes don't land and he is reminded just how over his relationship is. When going well, it's hard not to see the different parts of relationships as one, but faltering relationships often have two very different sides, a phenomenon played out by Fake Dad in their new single, "Can U B My Home?" Like a dreamy, polite version of Gotye's inescapable "Somebody That I Used To Know," the track features one lonely, heartsick mess ("Sometimes it feels like you hold / The better half of me"), as well as the breaker-upper wearing 20-20 hindsight goggles ("Everybody's asking if you need help / But there's no shame in trying to do it yourself / Just take my masterpieces off of your shelf"). The letdown itself is gentle in a way that reminds us that a breakup isn't necessarily malicious, and the production of the track, with its ethereal piano chords and hip-hop-influenced beat, places Fake Dad squarely in the world of a genre-bending band like Glass Animals, but it was clearly of the utmost importance to make it all seem effortless. With the song's feel-good summer vibes, it would be easy enough to forget its subject matter entirely. Fake Dad says it right there in the band bio, their mission statement reading loud and clear: "They want you to know that everything is going to be okay."
—
Daniel Shanker
on May 31, 2019