Buzzing Daily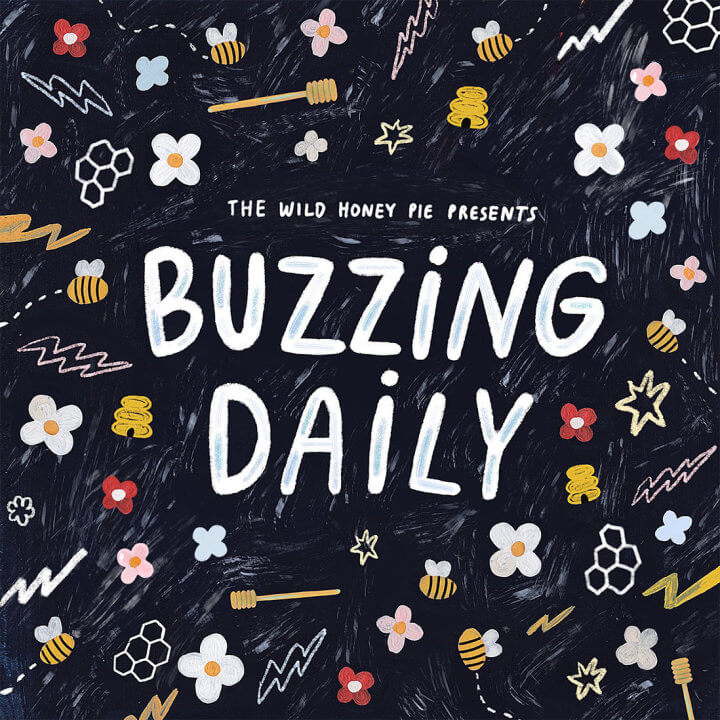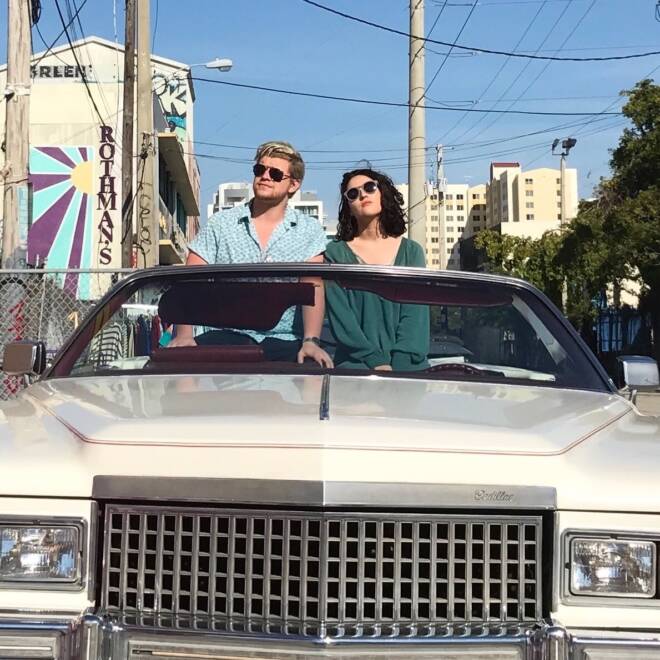 Fake Dad - Can U B My Home?
---
There's a heartbreaking scene somewhere in the middle of (500) Days of Summer that follows Joseph Gordon-Levitt through two parallel parties, one labeled "expectation," the other "reality." In one version of the party, he's the charming hero he wants to be, but in the latter, his jokes don't land and he is reminded just how over his relationship is. When going well, it's hard not to see the different parts of relationships as one, but faltering relationships often have two very different sides, a phenomenon played out by Fake Dad in their new single, "Can U B My Home?" Like a dreamy, polite version of Gotye's inescapable "Somebody That I Used To Know," the track features one lonely, heartsick mess ("Sometimes it feels like you hold / The better half of me"), as well as the breaker-upper wearing 20-20 hindsight goggles ("Everybody's asking if you need help / But there's no shame in trying to do it yourself / Just take my masterpieces off of your shelf"). The letdown itself is gentle in a way that reminds us that a breakup isn't necessarily malicious, and the production of the track, with its ethereal piano chords and hip-hop-influenced beat, places Fake Dad squarely in the world of a genre-bending band like Glass Animals, but it was clearly of the utmost importance to make it all seem effortless. With the song's feel-good summer vibes, it would be easy enough to forget its subject matter entirely. Fake Dad says it right there in the band bio, their mission statement reading loud and clear: "They want you to know that everything is going to be okay."
—
Daniel Shanker
on May 31, 2019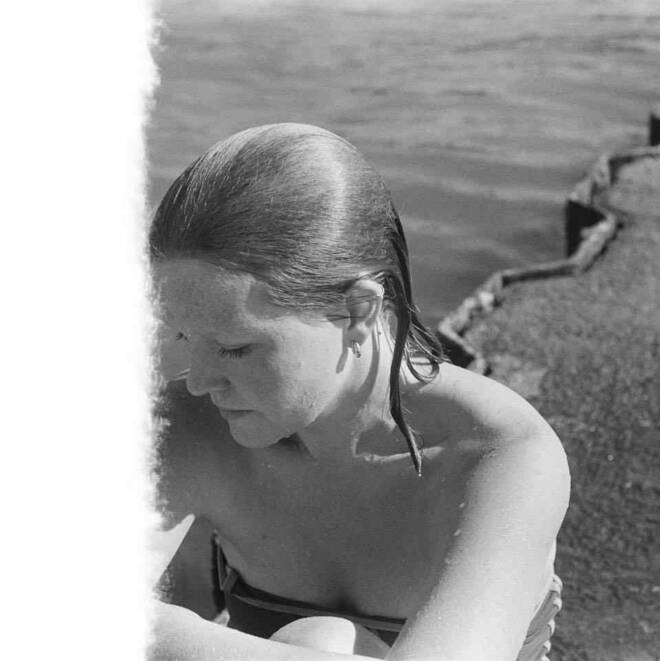 Arlo Day - This Love
---
Indie singer-songwriter Arlo Day has arrived on the scene to break your heart. Arlo Day, a moniker for London-based Alice Barlow, has released her second track, "This Love" from her upcoming debut EP, Bad Timing. In her new song, Barlow invites us to follow her down the rabbit hole that is a toxic relationship, describing the addictive nature of a love you can't quit. Gloomy, electric guitar strums and grounding, hypnotic drum beats play underneath yearning vocals—creating a mesmerizing sound that has you feeling like you've stumbled into a private and painstaking moment. "This Love" combines dark, enchanting melodies with a knack for storytelling to pull you into an inner turmoil before you can realize it's happening. Barlow returns again and again to her mantra, "This love, I won't do, I don't want to be apart of it," seemingly trying to convince herself just as much as her audience. Her voice climbs and wavers and fades on every "This love," making the word entirely inescapable throughout the song. In the last line, Barlow makes a slight edit and sings, "wish I didn't want to be apart of this," suggesting a relapse that leaves us aching as the song ends quietly. Arlo Day's Bad Timing EP is out this Friday, May 31st via Domino and is sure to be a bewitching debut if "This Love" is any indication.
—
Brigid Moser
on May 30, 2019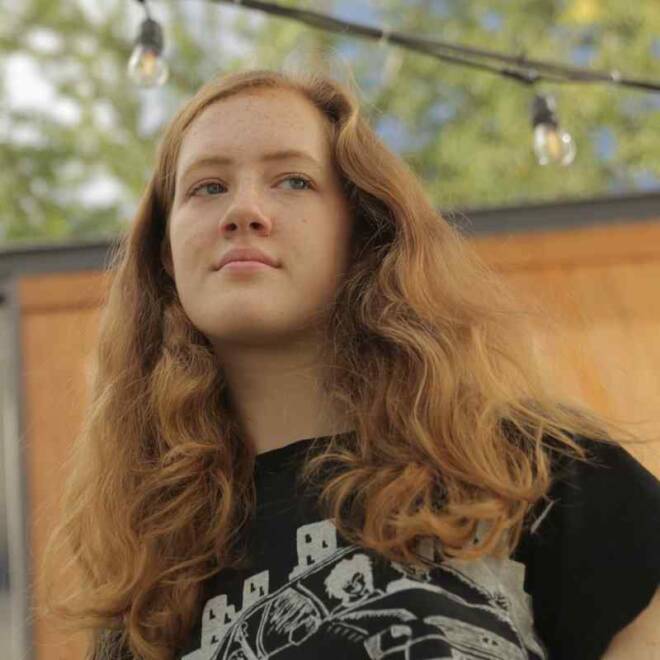 ​Sidney Gish - Somebody's Baby
---
Sidney Gish's single "Somebody's Baby" throws a contemporary spin on Jackson Browne's 1982 original. The instrumentals blend synthetic and natural sounds in a delightful fusion of old and new. Gish's cool vocals immerse the listener in the universal story Browne penned in the original—overcoming doubt to pursue a crush. This track is filled with infatuation and butterflies in the stomach. Through calm and mellow music, Sidney Gish's bold artistry shines through.
—
Ben Burke
on May 30, 2019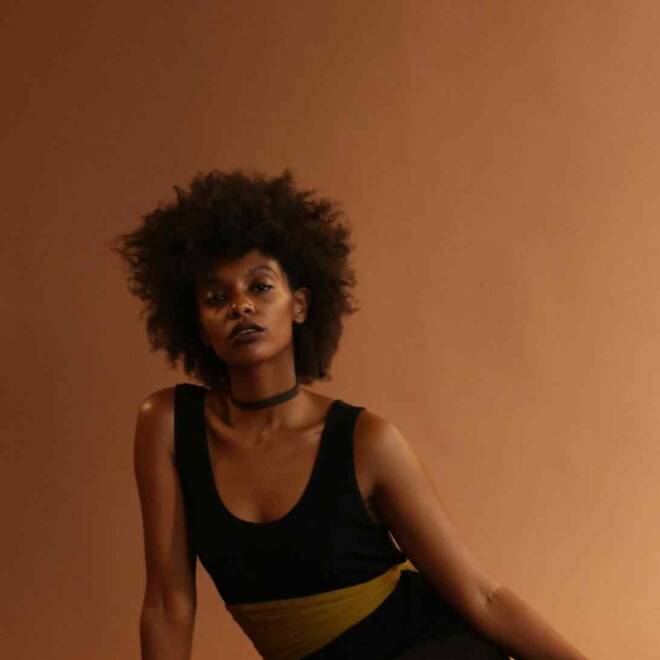 Mereba - Kinfolk
---
"Kinfolk" is the second track off L.A. based singer-songwriter, rapper, and producer Mereba's debut album. In The Jungle Is The Only Way Out, Mereba gives us a break-up album that flips break-up album expectations on their head and showcases her unique folk-R&B hybrid style. The 13 tracks leave out the typical pining and wallowing and instead focus on getting up, moving on, and appreciating the moment. In "Kinfolk," Mereba exalts the power of spending time with the people you love and reminds us not to take our kin for granted with lines like "Don't you see we got what no money could measure." The track opens with haunting, mellow guitar riffs that pave the way for Mereba's smooth, gliding vocals. The melody is joined by a sultry bass line and eerie choir-like echo that pick up in the chorus to highlight the delightful range of her voice. The track has no patience for planning for tomorrow as Mereba sings bluntly "not gon' save my love for no rainy day, I'll never find no peace that way." "Kinfolk" focuses on the present and is just one of the many wisdom-filled, genre-bending songs on a break-up album unlike any that came before it.
—
Brigid Moser
on May 29, 2019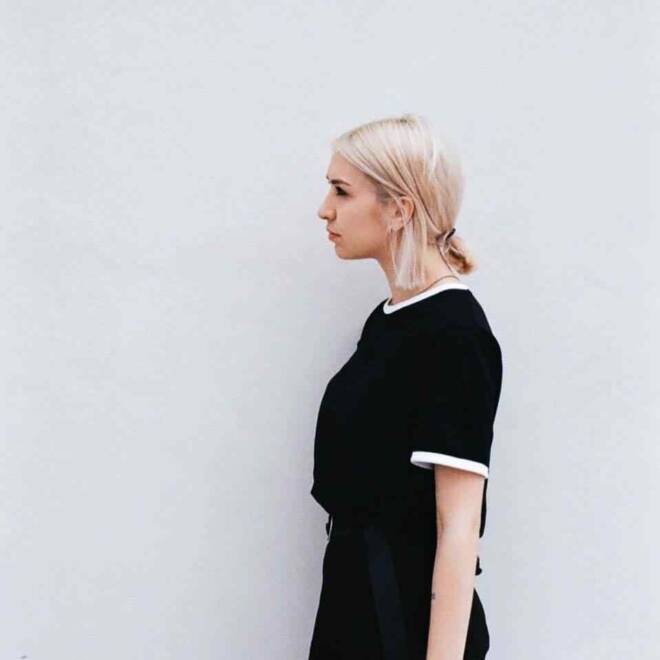 HÅN - Gymnasion
---
HÅN's latest single "Gymnasion" is wistful and enchanting. The Italian synth-pop artist named the song after the Greek word used for high school in Italy, which ties in the nostalgic feel of the track. "Gymnasion" is an homage to a certain person from her past, but also the past itself. Even though it's brooding and mysterious, the mid-tempo brightens it up a bit. It is the perfect song for driving at night with the windows down. Reminiscent of a Lorde track, it ebbs and flows as 22-year-old Giulia Fontana sings, "you can go ahead and tell me what I used to be / but who cares." "Gymnasion" is a song about being only slightly detached from youth. You can still remember the people and the places from back then and they aren't so far away, but they are starting to drift. It is soft yet upbeat, nostalgic without being sad, and hopeful without feeling trite. The tone of Fontana's voice allows for emotion without succumbing to it. "Gymnasion" is HÅN's first single of 2019 and the first track from her upcoming sophomore EP, which will come out this fall.
—
Corey Bates
on May 29, 2019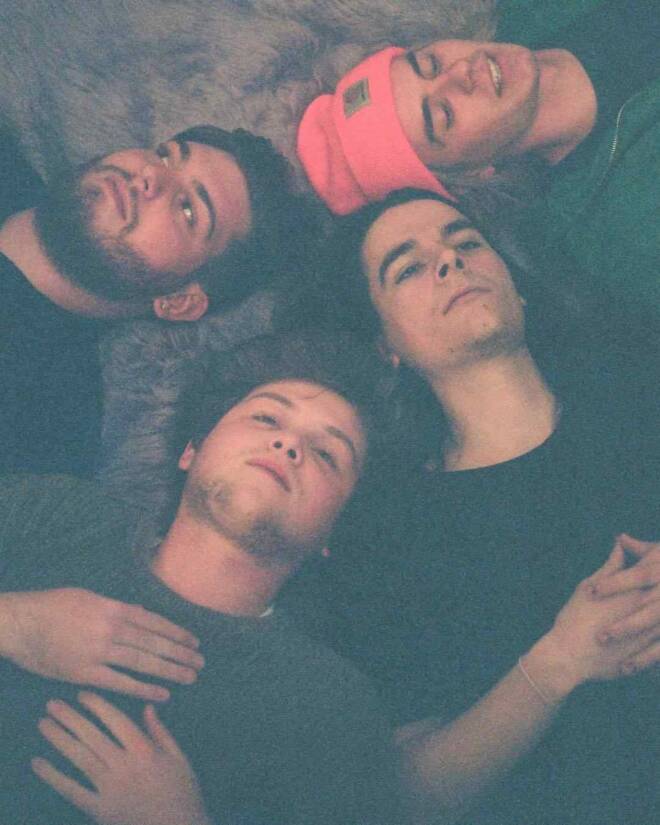 Brother Son - A Lonely Shoulder to Cry On
---
"A Lonely Shoulder to Cry On," the smooth new single from slack-rock quartet Brother Son, pulls from a variety of classic indie influences to evoke an entirely new genre of easy listening. Two years ago, four very different dudes bonded over the likes of Mac Demarco and Alabama Shakes and then decided to start a band. Since then, they've developed their own sound, but their favorite bands will always continue to influence it. Such is the case in "A Lonely Shoulder to Cry On." The light, pinging keyboard and soft, intricate percussion are reminiscent of Mac Demarco and give the track its gliding feel, while the guitar's bluesy rock influence is all Alabama Shakes. Vocalist Francis Harrington's voice is easygoing and pleasant; he holds a subtle but certain command over the lyrics and your attention, even when what he's singing is just "La di da di da." More than just a mashup of good sounds, "A Lonely Shoulder to Cry On" is a catchy, genre-bending slow jam, and you'll want to play it on repeat all summer long.
—
Britnee Meiser
on May 28, 2019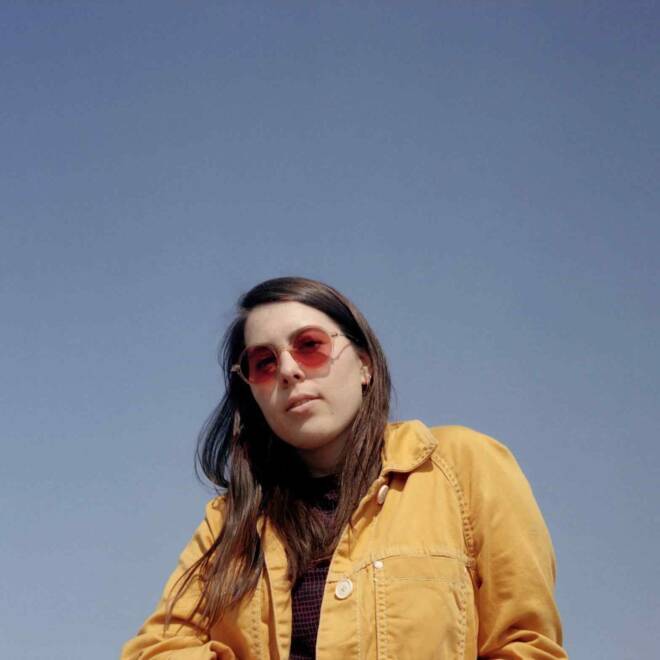 Sorcha Richardson - Don't Talk About It
---
Dublin singer-songwriter Sorcha Richardson downplays her own emotions in her newest single "Don't Talk About It." It starts small with just a simple beat, electric guitar, and Richardson's smooth and mysterious voice. She lilts seamlessly into the refrain where everything builds as she sings, "hey ok we don't have to talk about it/ it's only love / I guess we'll live without it." Richardson has come a long way from her bedroom-pop days with this certifiable indie-rock track meant for blaring and shouting along to. It's anthemic in both its composition and central message. Sometimes speaking feels impossible like it will ruin everything. Maybe love is too scary. Maybe the other person isn't ready. They may never be, but Richardson seems to want to keep them around even if it means the most important things are left unsaid. Maybe it will all be ok if we just don't talk about it. "Don't Talk About It" is the latest single from Richardson's debut album First Prize Bravery out this fall.
—
Corey Bates
on May 28, 2019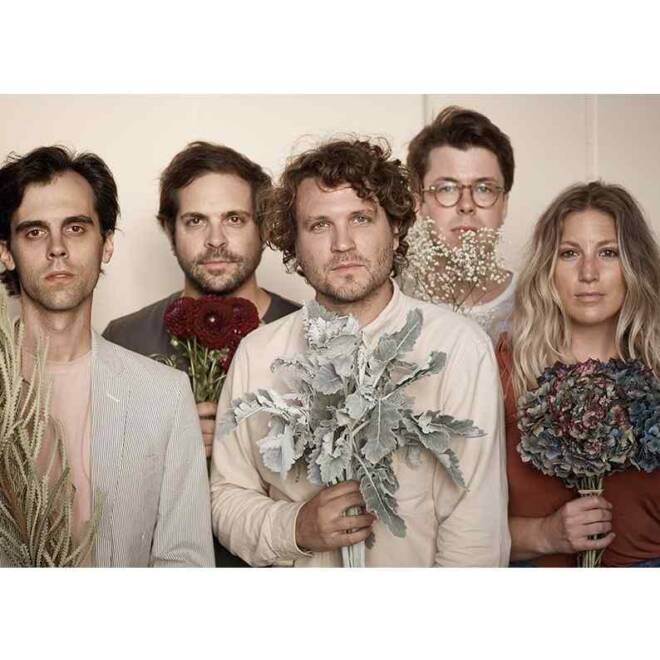 Ra Ra Riot - Flowers
---
Ra Ra Riot's recently released "Flowers" is the second single off their upcoming album, Superbloom. The first single, "Bad to Worse," dropped in March, and the album itself is set to drop in early August. It will be their first LP since 2016's Need Your Light.

"Flowers" is the perfect teaser for the album and the perfect song for any summer playlist. Produced by Rostam Batanglij, a former member ofVampire Weekend, the song is an upbeat ode to a lost love. The indie rock band sings, "Do I wonder if I should have stayed? / Every night / Every day" a bittersweet sentiment followed by "So don't bring flowers to my grave / Say goodbye from far away"—in an uplifting, pitched chorus paired with a quick-paced, dance-inducing rhythm. The song is quite matter of fact with lyrics like, "I know it ain't good but I'm feeling self-destructive," in Wes Miles', the lead vocalist, perfect tone. While the lyrics are raw and rather heart-wrenching, the instrumentals and beat keep the piece light and fun—a great song for reminiscing while keeping in mind the days ahead.
—
Monica Hand
on May 28, 2019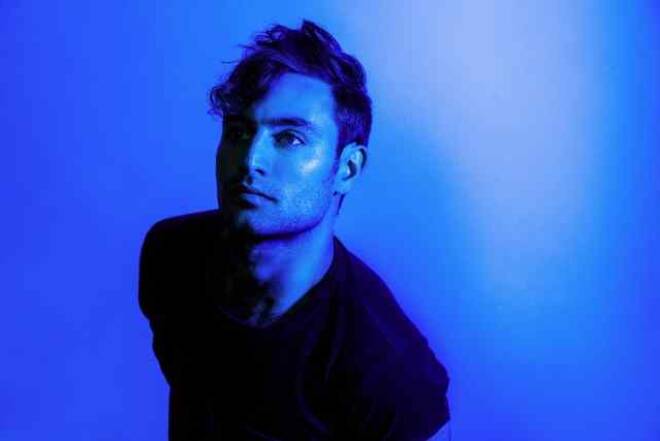 Yoke Lore - Safe and Sound
---
Yoke Lore's newest single "Safe and Sound" is a meditation on the changing functionality of relationships over time. It is gentle and comforting as Adrian Galvin sings of this love being a sanctuary, "All the days of the danger, believer / You're my safe and sound." In a world where everything seems to be changing, shifting, or just plain falling apart, the people we hold closest to us become our sanctuary. The New York indie pop act drives this point home not just in the lyrics but in the comforting swell of Galvin's voice and the peaceful piano melody. It is a sweetly melancholic take on a love song. The harmonies add a sense of community within the track as it builds to the second half. It never reaches too large of a peak, stopping right before it becomes anthemic. It quiets back down for the second verse before the track fills out again with synthesizers and layered vocals, but it never feels forced. It is a natural progression of strength. "Safe and Sound" is the second single from Yoke Lore's upcoming EP Meditations due out on June 14th.
—
Corey Bates
on May 23, 2019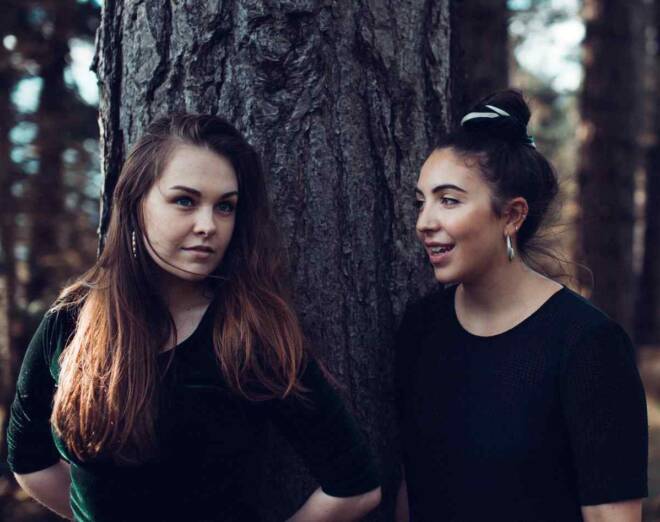 Saint Sister - Is It Too Early? (Kilmainham)
---
In their latest release, "Is It Too Early? (Kilmainham)," Irish duo Morgan MacIntyre and Gemma Doherty, known as Saint Sister, use unlikely sounds in their just-a-little-unnerving soundscapes, like the hubbub of a party and the plucking of Doherty's harp. The empty space and floating vocal harmonies point towards Bon Iver influences, and the start-and-stop syncopated percussion could form the backbone of a Chance The Rapper beat. After the 2015 EP Madrid, Saint Sister toured extensively, sharing bills with The National and fellow Irish hitmaker Hozier. In a handwritten note posted to Twitter, Macintyre describes the duality of the touring lifestyle, the vast difference between perception and reality. "I couldn't shake the feeling that I was supposed to be having the time of my life but all I wanted to do was go home," she writes, struggling to make peace with the never-ending days "in the back of the van not getting to explore the different places [they] passed through, coping with the stress of a hectic new routine." The song's chorus frames this conflict in terms of a social gathering, designed to be fun but in all likelihood equally stressful. "Is it too early / To leave this party?" sing Macintyre and Doherty in harmony, and the takeaway of the song, MacIntyre's note and the band's body of work is a reminder of the power of a strong friendship, a statement made bolder in harmony.
—
Daniel Shanker
on May 22, 2019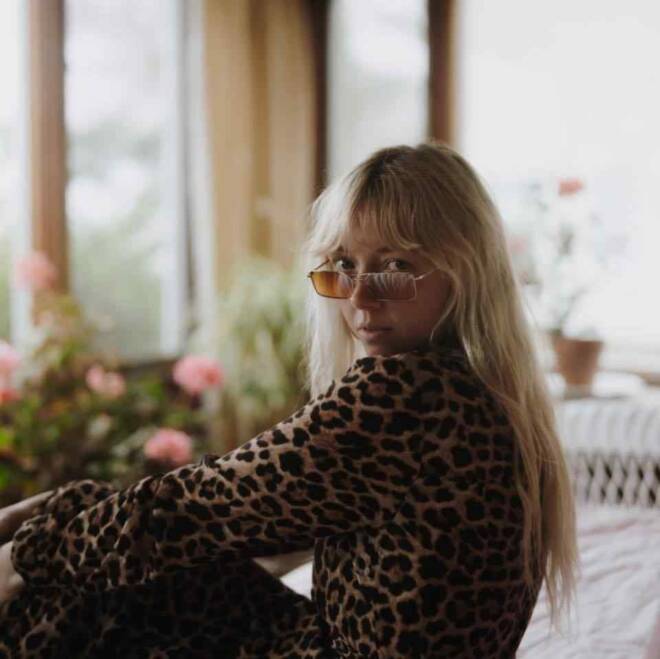 Harmony Byrne - Smoke Inside
---
Harmony Byrne's newest single, "Smoke Inside," is a robust, romantic ballad about celebrating who you are and not settling for anybody who doesn't let you shine. Produced by Jim Eno of Spoon, the blues-inspired rock track sways to a catchy and gripping pendulum beat. Behind Byrne's gorgeous, smoky vocal, a hip-swinging sample is played on repeat to hypnotic effect, sucking you into the rhythm of the song immediately. The classic sound of the electric guitar works well with Byrne's husky vocal, simultaneously energizing the track and giving it edge. Once again, Byrne delivers the lyrics with raw emotion: "Honey if I burn sometimes will you let me smoke inside / If I die tonight will you set my soul on fire." "Smoke Inside" is a soulful track with a sensual beat, and Harmony Byrne is a powerhouse. Look out for her debut LP, Heavy Doors, this fall.
—
Britnee Meiser
on May 22, 2019