Buzzing Daily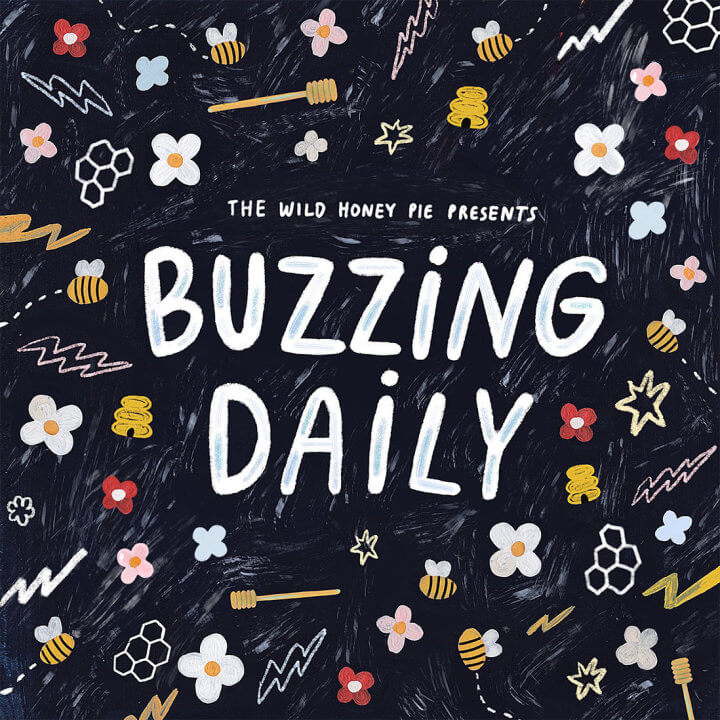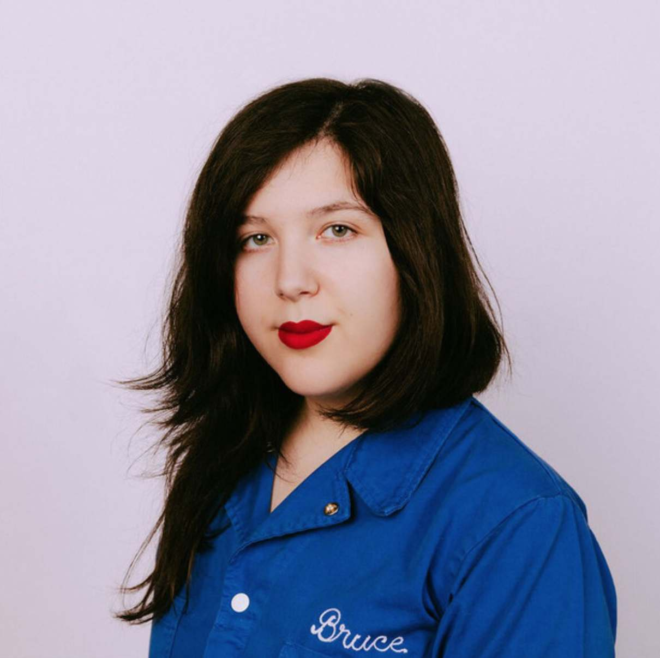 Lucy Dacus - Fool's Gold
---
"Fool's Gold" is the latest Lucy Dacus original; it is evocative of an all-encompassing warm, muted light from the very beginning. With soft piano notes, Dacus invites us into the end of her New Year's Eve party. In a quote shared on her Instagram, the Richmond local expresses how cathartic the releasing of this EP was for her. Dacus recorded a handful of covers relating to different holidays, ending the EP with this last song, which is her own work. Each track gave her something to look forward to during the holidays, a time wherein many people struggle to find themselves in a posture of celebration. Her clear voice over the light and frolicking acoustic guitar carries us through a discourse on cynicism in the most delicate and graceful fashion.
—
Laney Esper
on December 12, 2019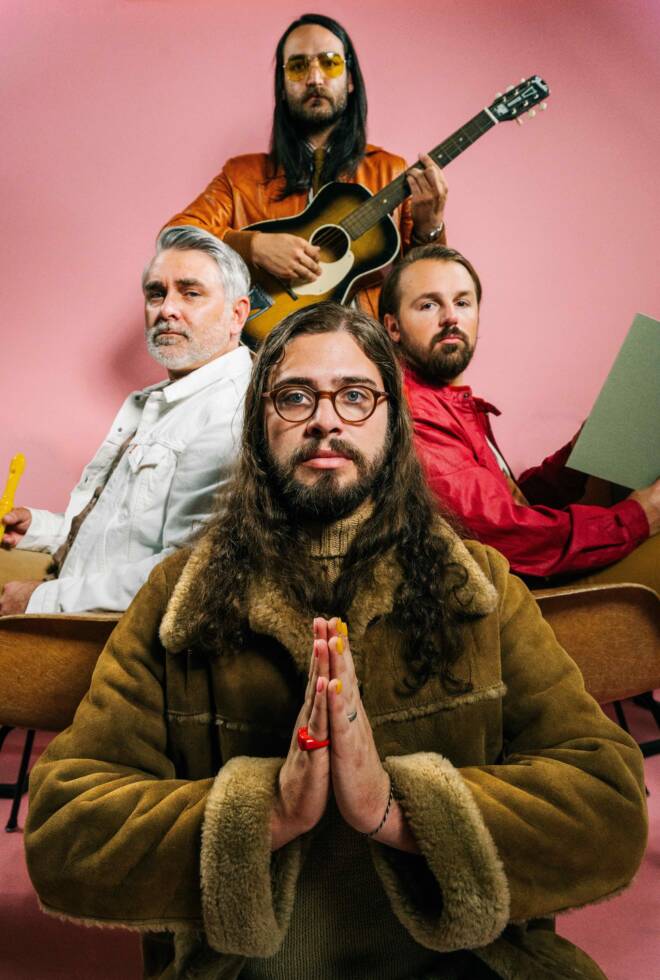 Day Sounds - In the Tree Streets
---
"In the Tree Streets" begins with birdsong and ends in wistful organ, and everything that happens in between is bursting with sunshine. In this sonic playground, jangle-pop plays well with psych-rock, Andrew Beck's vocals play tag with Ben Alvarez's reverby guitar, and maybe everything really will be okay after all. Lyrically, the track is reflective and reminiscent, flitting from memory to memory like a bittersweet butterfly but never latching too hard onto the danger of nostalgia before launching into the pithy, relatable chorus, "nothing's the same, and nothing has changed." Behold, the friendly, sonically diverse stylings of Day Sounds, who have put together a debut single of rare polish—and with gorgeous, confident graphic design to match.
—
Karl Snyder
on November 7, 2019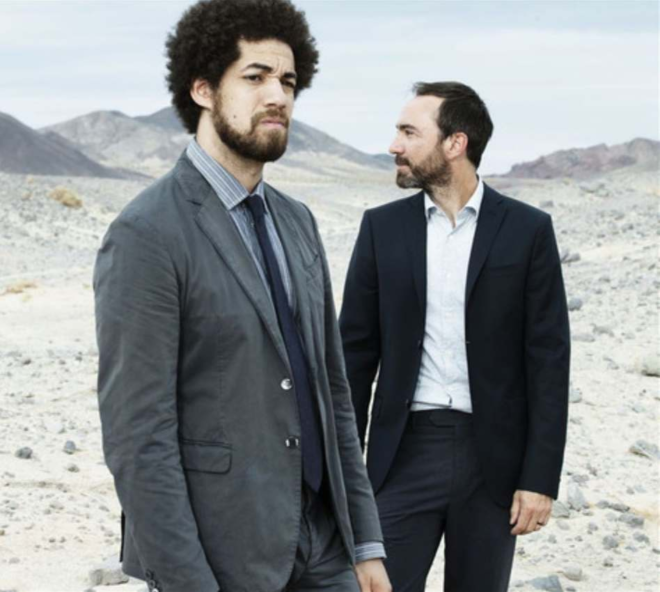 Broken Bells - Good Luck
---
Danger Mouse and James Mercer have reunited on "Good Luck," a fatalistic new single that broods on the desolation of our current day and age. A pounding bass sits at the forefront while Mercer sings of looking "the face of evil" in the eye. "Head up, dead lamb," he sings, acknowledging that our sacrifice has already been made. Upon declaring that "there's no divine right," lines like "In time, it ends" then feel like a promise for a light at the end of the tunnel. While Danger Mouse collaborated with Karen O for Lux Prima earlier this year, Mercer has been mostly quiet since The Shins' 2018 surprise release of The Worm's Heart, a reworking of their fifth album Heartworms. In a joint statement, the duo officially announced an upcoming LP. "We always drift back to one another as Broken Bells," they stated in their press release for the single. "Right now it's happened in the form of writing and recording sessions for the third Broken Bells album."
—
Ysabella Monton
on November 7, 2019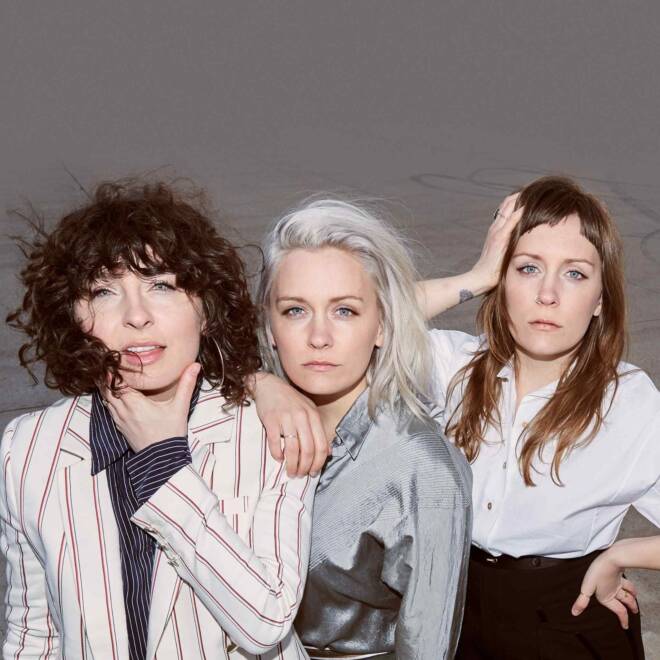 ​Joseph - Come On Up to the House
---
Joseph recently treated us to "Come On Up to the House," the titular and opening track of Come On Up to the House: Women Sing Waits, an all-female tribute to Tom Waits, featuring the likes of Phoebe Bridgers, The Wild Reeds and Rosanne Cash. The original is a joyous and welcoming anthem, urging listeners to take the lemons life has given them and squeeze out every last drop — "All your crying don't do no good / Come on up to the house / Come down off the cross, we can use the wood." Though the gravel in his voice could only ever come from Waits himself, he sings with the weight of a choir of barflies swaying shoulder-to-shoulder with their pints in hand. It would have been easy for Joseph to follow that same stomp-and-holler formula that makes their early singles so infectious. Nobody would have asked for anything more. Instead, theirs is a somber take on the song, stunning and singular. Where Waits sounds triumphant and inviting, Joseph sounds tired and alone, almost as if they are singing the song to themselves because nobody else will. Backed by only a piano and a string section, the three sisters take turns with their lonesome verses, reserving their combined harmonies for the grand finale, acknowledging the difficulty but necessity, of finding unity where it seems impossible.
—
Daniel Shanker
on November 7, 2019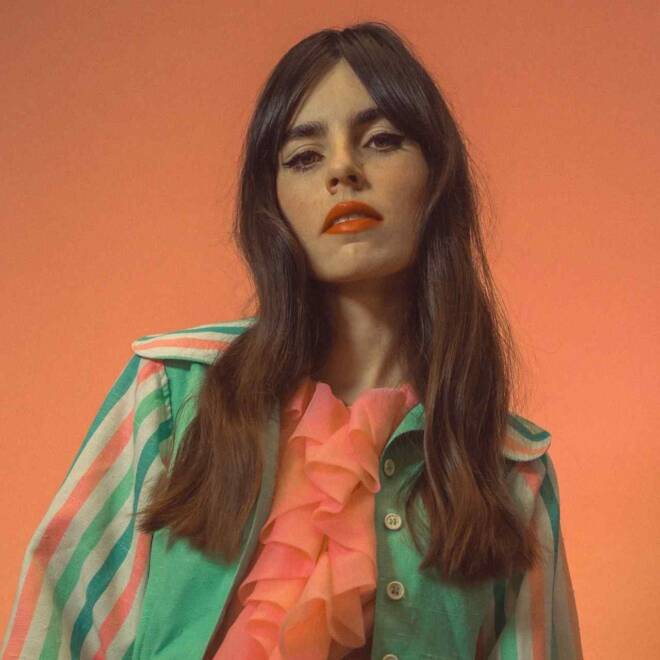 Hazel English - Shaking
---
Hazel English has been relatively quiet since the release of her stellar 2017 album Just Give In / Never Going Home. Awash in surf-rock instrumentation and sunshiny melodies, the album was a fun, carefree drive down the LA coastline. Now the Aussie-born Californian is stepping up her game—she's back with a new single, and it's bolder than ever. "Shaking," out today from Polyvinyl Record Co., shows her depth as an artist and ear for arrangement. Sharper percussion and full, more mature instrumentation take the track from the beach to the basement of the coolest club, where the crowd is full and everybody is dancing without judgment. The track has a continuous undercurrent of confidence, both in the energy and vigor of the instruments and in English's soft, swoon-worthy voice. "Get down on your hands and knees / Baby beg for me," she sings in a controlled, wispy soprano, embracing the subtle power of her femininity. Overall, "Shaking" is a battle cry for self-discovery and self-love, empowering listeners to live their lives to the fullest and embrace change.
—
Britnee Meiser
on November 6, 2019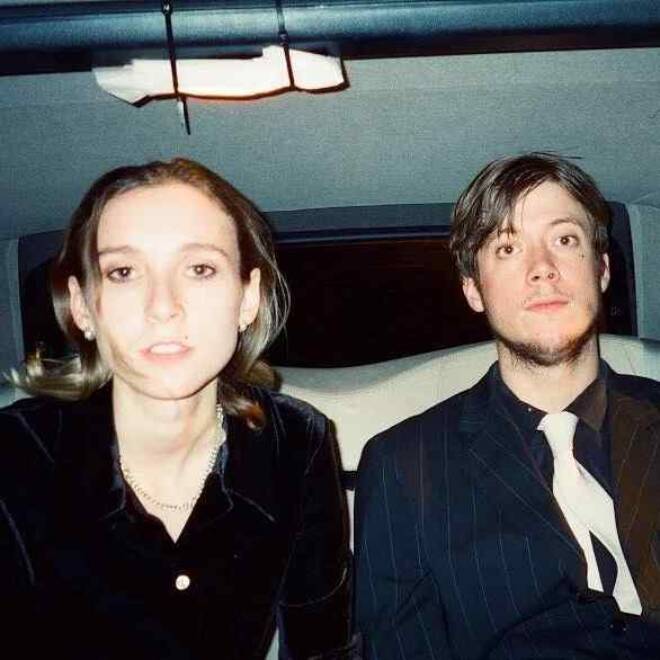 Sorry - Right Round The Clock
---
London-based outfit Sorry take a look at some of the things that send us into a head spin in their stunning new track, "Right Round The Clock." It's the first offering from their freshly announced debut album 925, which arrives next year. The project, steered by Asha Lorenz and Louis O'Bryen and accompanied by drummer Lincoln Barrett and bassist Campbell Baum, launches deep into how grand aspirations and the need to feel wanted can trap us in a whirling cycle of aimless direction. Lorenz and O'Bryen's straightforward, matter-of-fact delivery acts as a nice companion to the swaying, eccentric production that bounces in the background. As the duo announces in unison "I'm feeling kinda crazy / I'm feeling kinda mad / The dreams in which we're famous are the best I've ever had," you can feel their yearning to manifest something real and significant. This idea is further amplified in the music video for the single, directed by Lorenz and regular collaborator Jasper Cable-Alexander. While we try and maneuver through our individual realities, one thing is certain: Sorry is a creative force to keep an eye on. 925 is set to release in the spring of 2020 via Domino.
—
Meredith Vance
on November 6, 2019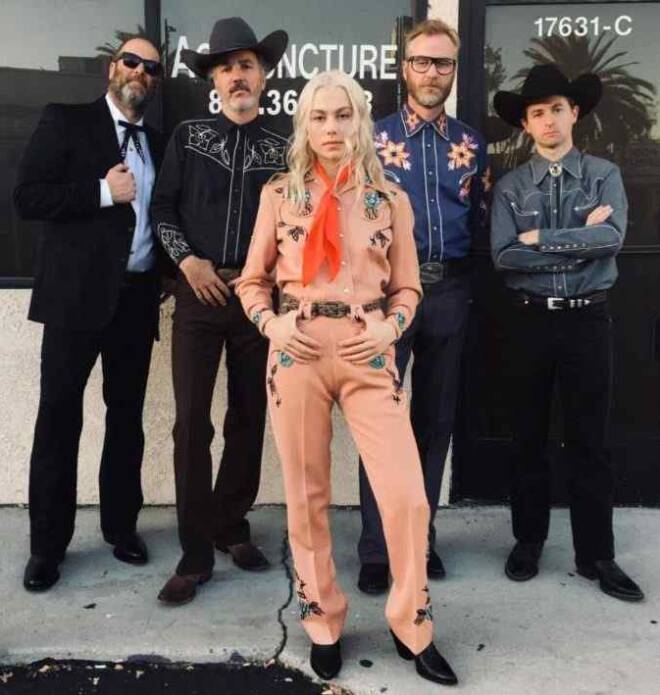 ​Matt Berninger & Phoebe Bridgers - Walking on a String
---
Matt Berninger of The National and Phoebe Bridgers team up to inject sincerity into the Netflix comedy Between Two Ferns: The Movie, directed by Scott Aukerman and starring Zach Galifianakis. "It always brings me back here / Into the garden by the hand / You've always had me walking on a string," they sing, mimicking the dynamic between host Galifianakis's production crew, portrayed by Lauren Lapkus, Ryan Gaul, and Jiavani Linayao, and their borderline abusive boss. While the lyrics convey the ways a tight-knit team can help each other through their messes, Berninger stated, "It's also just a love song between a spider and a moth." Given free reign by Aukerman to write a song for the film, Berninger and his long-time collaborator and wife Carin Besser penned lyrics that allow Bridgers' haunting vocals to shine; Walter Martin and Matt Barrick of The Walkmenround out your new favorite country band, Phoebe and the Spiders of Bars. "Walking on a String" appears at the 42-minute-mark as Galiafanakis makes a toast to his team, one of the rare vulnerable, intimate moments on an otherwise irreverent cross-country journey to produce the next great American talk show.
—
Ysabella Monton
on November 6, 2019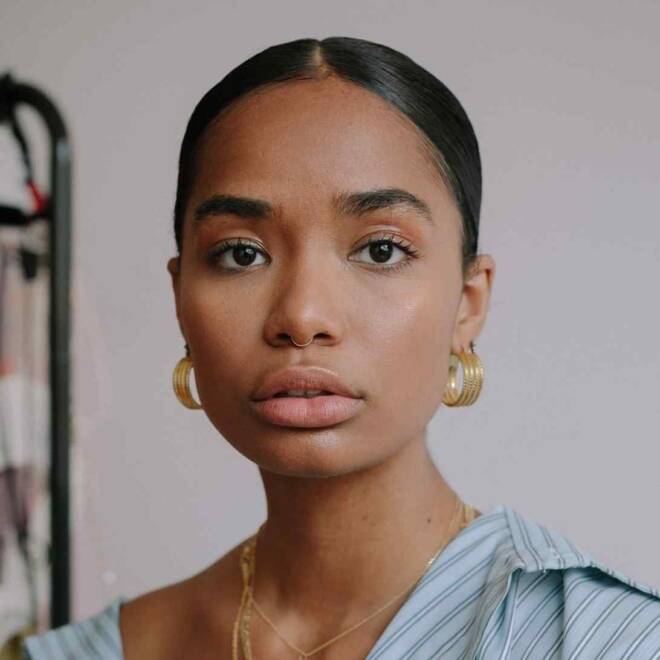 Elah Hale - Holding You Close
---
Singer-songwriter Elah Hale tells a story of love lost on her latest single "Holding You Close." Compared to other singles by the New York artist, this one takes on a more somber tone–delving deeper into the intimacies of a relationship with swelling vocals and melancholy piano. The song opens and eases itself comfortably into a swaying ballad that honors the end of the relationship with bittersweet words that sound warm coming from Hale's unique voice. Soft instrumentals cushion the blow of the inevitable parting from her lover, but in the end, she knows that even reminiscing about the good times won't help. "Holding You Close" is revealing, solemn, and soul-bearing–an exciting new piece for Hale's ever-expanding collection of songs.
—
Julie Gentile
on November 5, 2019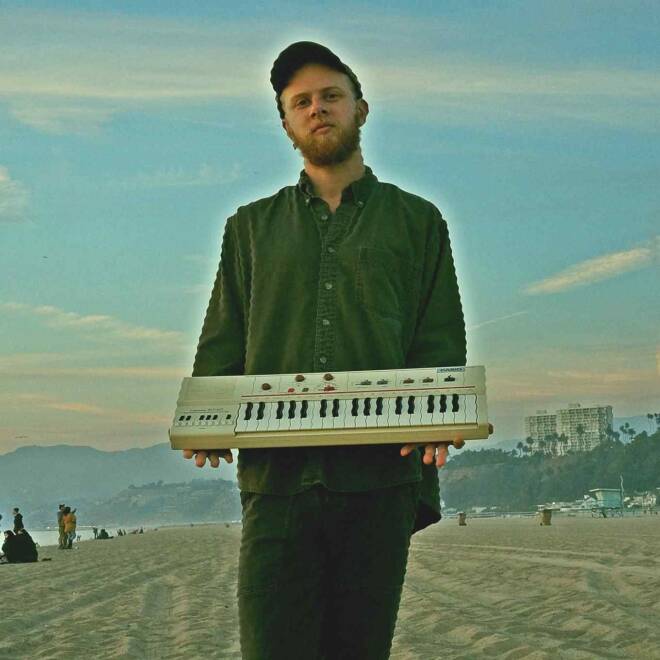 Alex Siegel - Wasted Time
---
Alex Siegel maintains a gentle lo-fi groove in "Wasted Time." The LA-based bedroom pop artist sings softly over meticulously crafted layers of synths. For a song about not wanting to waste time, it creeps along with immense patience—swelling only briefly near the end as he repeats "I don't want to waste any more time." The steady bassline and hi-hat throughout keep the track grounded as everything else floats in and around. Siegel's jazz influence creeps its way in adding complexity to the simple melody and lyrics. It's the perfect song for a rainy day in bed or the quiet hours of the night when it feels like you're the only person in the world—easy to listen to, but not so simple that it becomes background noise. "Wasted Love" is the most recent single off Siegel's newest EP Up All Night, which came out on October 4.
—
Corey Bates
on November 5, 2019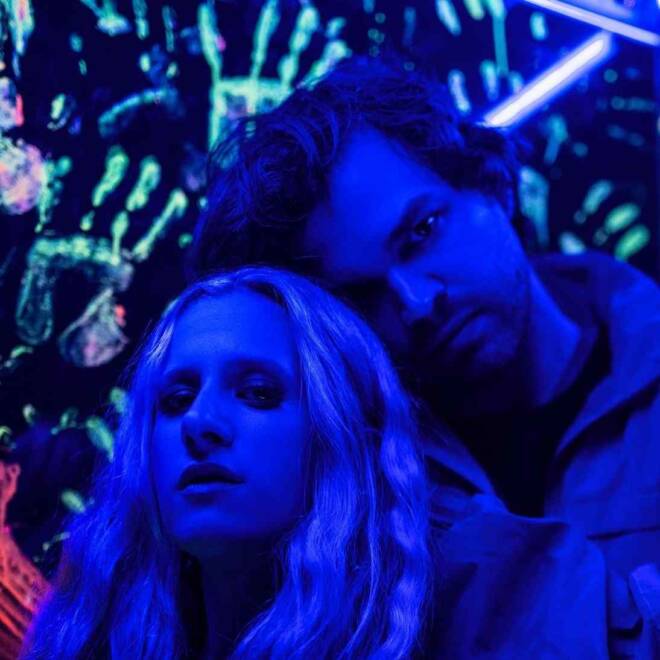 Marian Hill - like u do
---
Philly-bred duo Marian Hill rises from the ashes with their jazzy new single "like u do." The track evokes the moment where you watch an ex from afar perform their usual canned charm and wit on someone else. Jeremy Lloyd's understated, yet dynamic beat mimics that allure while the levity and clarity of Gongol's voice are as refreshing as realizing you now see right through them. The higher tempo and magnetic flair tap into a brighter energy from the duo, contrasting past releases. "'like u do' was written directly in reaction to our getting tired of writing darker slower songs for several weeks," said Lloyd. "It felt like a massive breath of fresh air when we finally found it."
—
Ysabella Monton
on November 5, 2019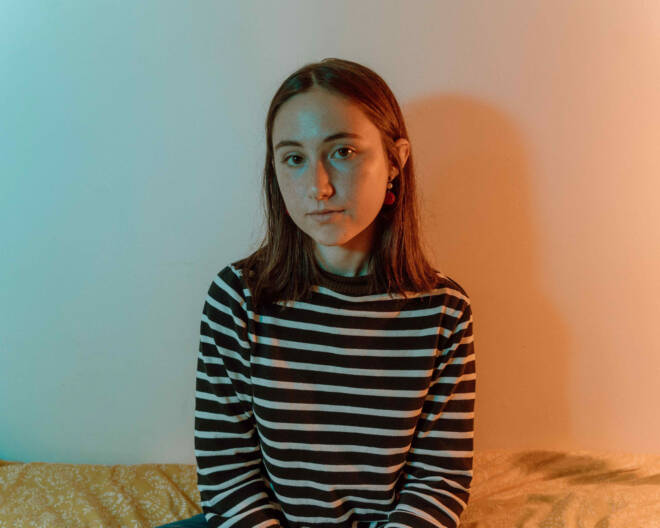 Margaux - Cave In
---
Autumn—the romantic season of fiery, golden leaves, nipping winds and hot, steaming mugs of coffee—never lasts long enough. "December came too fast," sings Margaux Bouchegnies over the delicately lo-fi intro to her new single, "Cave In." The Seattle bred, Brooklyn-based 20-year-old singer-songwriter counts Joni Mitchell among her main influences. Even in its nascent stage, Margaux's songwriting internalizes Mitchell's touch for bluesy naturalism. About a minute in, "Cave In" dynamically shifts to crunchier instrumentation. From there, subtle scene changes abound; like stomping on an overdrive pedal, "Cave In" quickly jumps between jarring fuzziness and melodic resolution. Snail Mail and Car Seat Headrest come to mind: both artists write incredibly mature and lush arrangements that, primarily, originate from the guitar. Like them, Margaux's patient storytelling intertwines with softly-confident vocal execution. Yet, it's her penchant for airy, symphonic production (see: "Palm," her other recent single) that sets Margaux apart. Combined with—and perhaps even thanks to—her deft guitar playing, her ambitious songwriting already feels fully actualized.
—
Devon Sheridan
on November 1, 2019