Buzzing Daily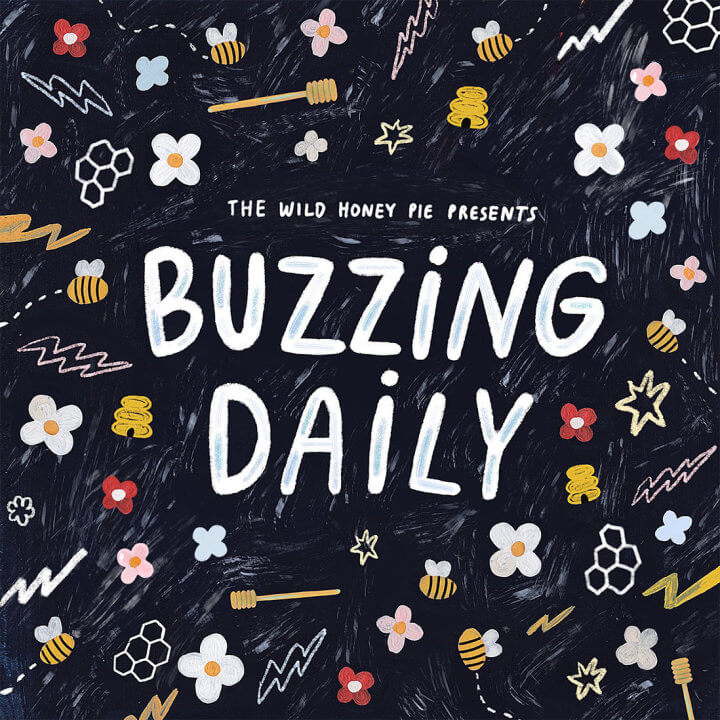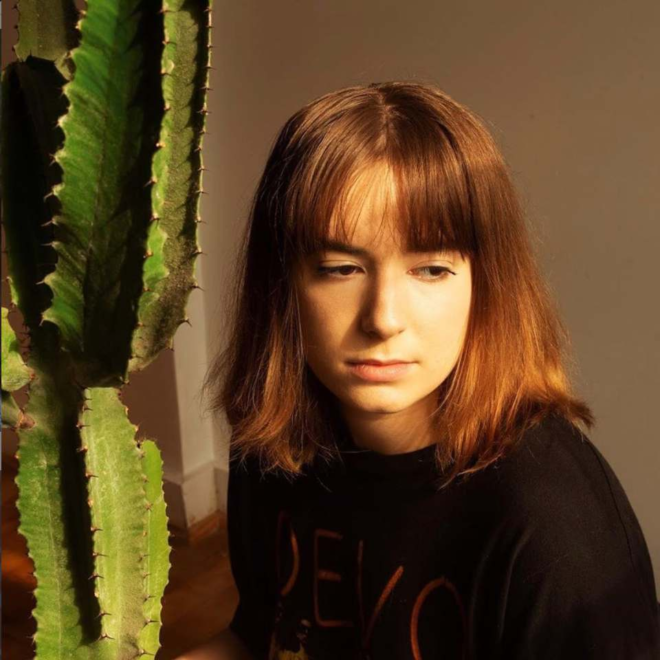 Jordana - Forgetter
---
Jordana's debut EP, Something To Say, was released on Bandcamp on July 31, and "Forgetter" acts as its sixth and final statement. In this ruminative track, it feels like the laws of relativity have transcended physics and come to govern emotions as well. When your car starts moving forward and you aren't expecting it, you might think for a moment that the entire world is moving backwards. "Forgetter" captures Jordana processing her feelings after she's been disoriented by the emotional law of relativity: when someone else is acting distant, but you think you're the one who is moving farther away. It's a disorienting experience at first, like there's something you're forgetting. But then your mind snaps into focus and you realize you've been standing still the whole time. 
The musical elements of the song anchor the overall mood in a space of self-reflection. Jordana's conversational, almost stream-of-consciousness vocal delivery aptly conveys her attempted calm as it gives way to slight desperation. And while the lyrics are written in first and second person, the moody Death Cab-style bass and guitar seem to signal that there is only one side to this conversation. We are witnessing a person swimming in her own head, rehearsing her side of an important conversation. In the chorus, Jordana sings "I just want to feel better; I want all of these thoughts just to mellow out." But she knows it's just a matter of time before she comes down from this anxious moment. Sometimes time is the best antidote when space eludes you.
—
Karl Snyder
on August 5, 2020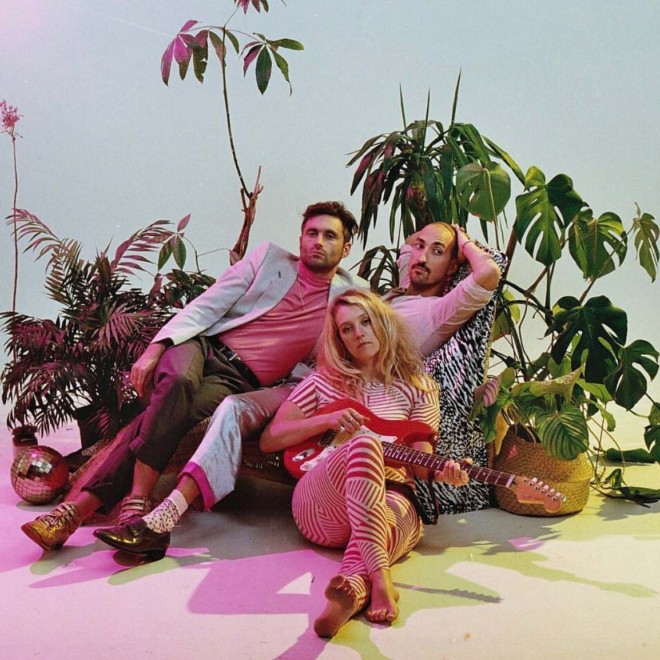 All We Are - Heart of Mine
---
Opening with a burst of synth and an enticing guitar lick, "Heart of Mine," the new single from All We Are, ensnares the listener in its groove right from the jump and never lets go. Expertly blended into the bright sound are elements of trepidation and vulnerability. The band has referred to "Heart of Mine" as, "one of our most honest and candid love songs." A central theme of the track is the cognitive dissonance between self-preservation and openness that goes hand in hand with passionate love. The prevailing sentiment is a call to live life and a confidence that the rewards of love make worthwhile the heartache that can come with it. This thesis is cleverly driven home in the interplay between the vocal and guitar during the verses. When the singer questions themselves, "how close do I want to be to it?", "how much do I want to be part of it?", the staccato guitar mirrors the melody. In these moments it feels like the instrument is mocking the cerebral mind for thinking it has control over its feelings—inviting the singer to take a risk and give themselves over to the passion. A visualizer has been released to accompany the track, depicting the band members in front of a background that hypnotically fades between soft colors.
—
Emerson Obus
on August 4, 2020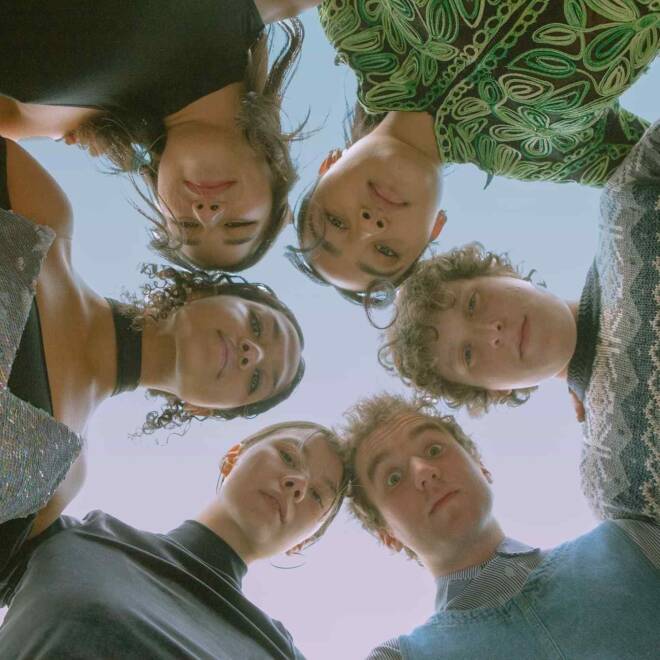 MICHELLE - SUNRISE
---
i wanted you
in the yolk dripping down my fingers after biting into my toast and
in shades of faded sunburns
fresh-cut orange slices on the 
morning after M train 
home
willing for a sticky summer sunrise
spent combing disheveled ginger locks 
into place.
— 
NYC-based six-piece collective MICHELLE deliver on their glowing new single, "SUNRISE," which defines how it feels to lose something that was never really yours—sitting in the empty space left behind. "SUNRISE holds some kind of a summer air, but more so a longing for someone who could never really show up," the group explains. "SUNRISE is as bittersweet as it is groovy." The single, marking their first release since their 2018 debut HEATWAVE, picks up right where they left off—sticky and sultry, yet still fresh enough to cool things off as we leave summer behind.
—
Ysabella Monton
on August 4, 2020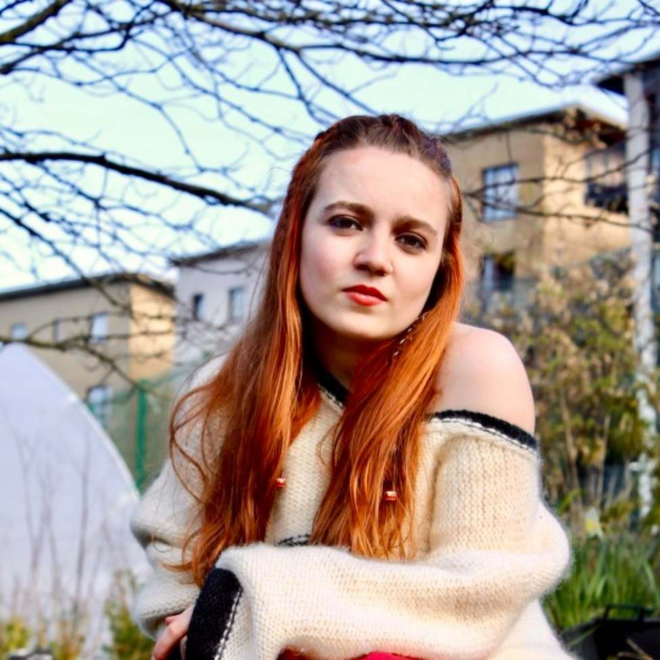 Darcie - Silence
---
Singer-songwriter, producer and multi-instrumentalist Zigi Porter writes dreamy lo-fi pop songs under the moniker Darcie. The Manchester, UK-based artist has carved out a distinctive sound with quirky lyricism and a boldly experimental production style. Aspects of Porter's self-professed influences (the lush arrangements of Rex Orange County and understated vocals of Billie Eilish) can be heard at times, but Darcie is all her own. "Silence" builds on the soulful sound of Porter's previous work and carries it to a slightly darker, more pensive place. The result remains warm and enveloping, with her voice floating over heavy, insistent percussion. "The silence we create is a violent mistake," Porter sings, backed by ominous synths. Later, she seems to break this silence, with reverb-laden vocals urging, "Give another trust." Through lyrics that articulate an ever-present threat of abandonment ("Teach me you'll ditch us"), Darcie explores the vulnerability inherent in the act of trusting and weighs the merits of choosing to do so anyway.
—
Siena Ballotta Garman
on August 4, 2020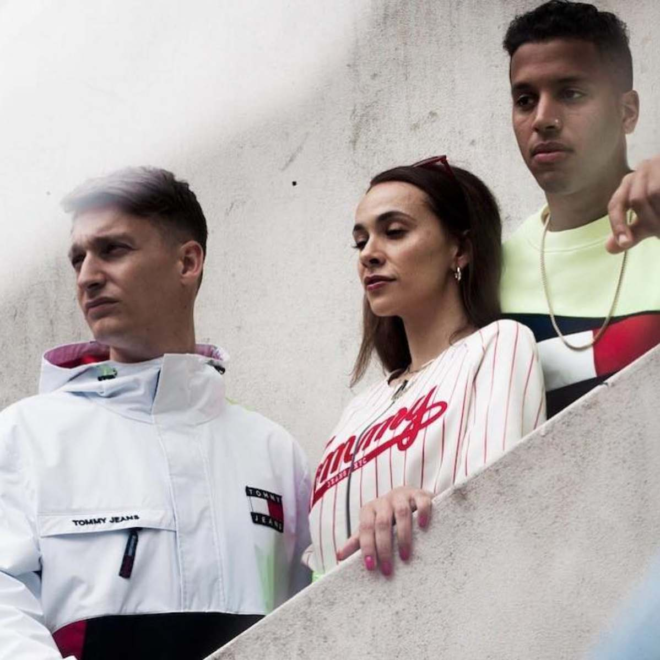 Mariposa - Radiant Children
---
Bright funk full of love, "Mariposa" instantly settles into a sunny groove. It's held together by a simple swinging rhythm section, led by an adventurous bassline. Radiant Children's lead singer, Fabienne Holloway saunters through the chorus with a sense of effortless ease. As she pulls us into the verse with some added energy there's this moment of spice, as the echoes of the words "kimono" and "photo" dance around and create just a touch of chaos. It's a cool choice and the kind of move that proves Radiant Children isn't afraid to do something different. And while the vibe stays true through the second chorus, that creative courage is on full display directly after. Stacked vocals settled into a chant, begging us to give ourselves the care we need, demanding everyone to "Keep that heart open, don't forget what you deserve." It's a powerful moment, the vocals presented in a way that feels holy yet human—simultaneously your wise guardian angel and the voice inside your head. Some bouncy chords deliver us back to the chorus, this time giving the bass even more space to shine. The outro reinforces that positive, believe-in-yourself message, and rides this sunlit track to its mellow conclusion. This is the London group's second single of 2020, maintaining their warm jazzy energy with a kind message.
—
Max Himelhoch
on August 3, 2020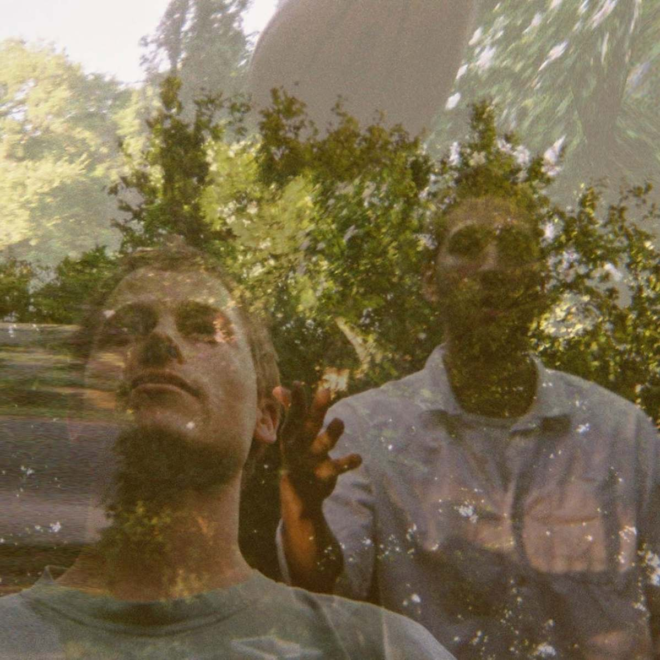 Hovvdy - Runner
---
Sometimes songs are special because they are good. Sometimes songs are special because the context surrounding your first listen is significant in some way. Sometimes, but rarely, a song is special because the first listen superimposes it with such a strong feeling that the song is forever etched in your brain. For me, "Runner" by Hovvdy wholeheartedly claims brain space in that way exactly. My first listen was about 20 minutes after it came out, as one of innumerable music recs bounced back and forth between me and one of my close friends. On its own, it's a pleasant 3 minutes and 44 seconds that suits both of our tastes. Gentle syncopated bass and sentimental almost-love lyrics catch my ears and heart first. For him, it's probably the percussion, gentle guitar (heavy on beat two), all overlaid with vocals that melt over everything else. Subtle effects tempt you in for repeat listens, your ears determined to mine every sonic easter egg you can find. I can't count the number of elements to admire, but ironically the most poignant piece is something that was never written in at all. It's memories of every piece of friendship with the person who shared it with me, montaged like videos on fuzzy aged film, in a way that makes me as happy as it does sad. The past is as gone as it is good, and only the future remains. That's the core feeling of this new Hovvdy single, and I adore it. "Runner" is nostalgia, bottled and fizzy.
—
Allison Hill
on August 3, 2020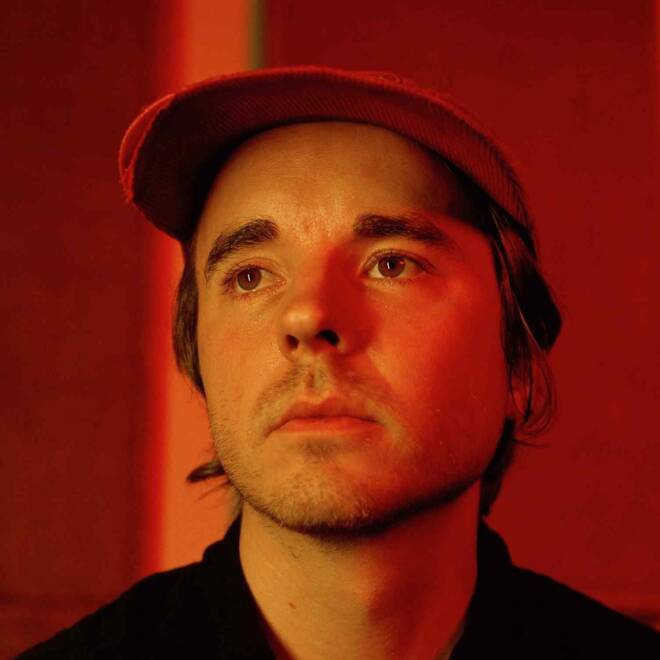 Andy Shauf - Judy
---
"Judy," the latest from Saskatchewan-born singer-songwriter Andy Shauf, is one of two B side releases from his most recent record, The Neon Skyline. In keeping with Shauf's signature narrative form, "Judy" finds its protagonist nostalgic about his times playing the lottery with his eponymous ex-girlfriend. "What would you buy?" one of them asks in the chorus. "I'd buy a ticket for the Thursday night and try to win twice," the other answers—a risky move, but what's a romantic relationship without a little risk? Shauf makes a clear comparison here.
Echoing the mellow and gentle vocals of Stuart Murdoch from early Belle & Sebastian records with the playful tenderness of Jens Lekman, Shauf establishes himself as the friendliest voice in indie folk music. But all Canadian stereotypes aside, the track's brilliance lies in its straightforwardness. Shauf's swaying guitar strumming seasoned with a pinch of a 60s-styled tambourine shake adds the perfect base to Shauf's most notable ingredient: a genuinely simple and sincere story.
—
Alejandro Veciana
on August 3, 2020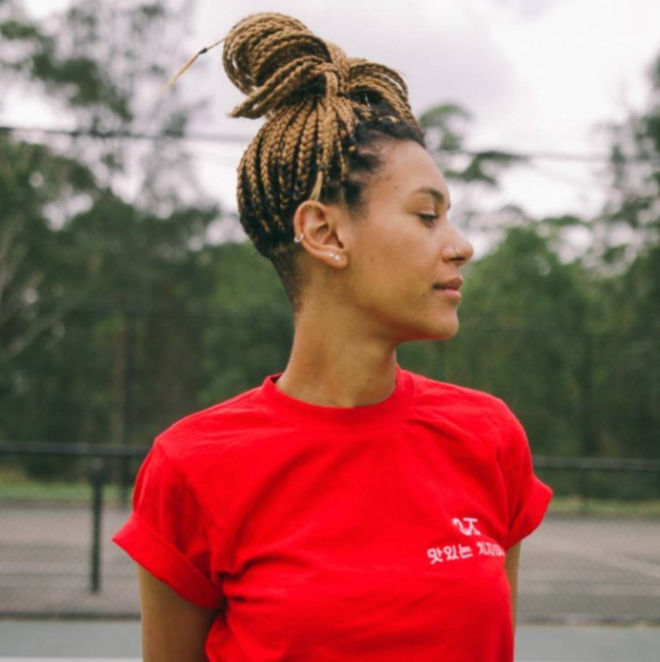 The Septembers - Night Games
---
Berlin-based songwriter and soul singer Donna Arendse is The Septembers. On "Night Games," her voice floats confidently atop the slowly expanding production of Melbourne-based producer Wayfarer//. The result is a deeply affecting electro-soul track that eventually grows to a sudden and surprising catharsis. At first, there is only a lonesome piano sample, and Arendse's layered vocals lifting from the ground around it like swirling mist. When the bass finally kicks in, it seems to circle the piano like prey, and the poetry of the first lyrics shrouds the scene with even more mysterious tension. Halfway through the song, as Arendse sings the track's mantra over and over in her honeyed alto, the words seem hesitant to leave their home in her heart. But the feeling is too powerful to stay in there. Soon it swells into a thunderous wave of sound, booming in and out of focus. And when the wave recedes, the five words written in the sand need no further explanation. "No one wants to hurt."
—
Karl Snyder
on July 31, 2020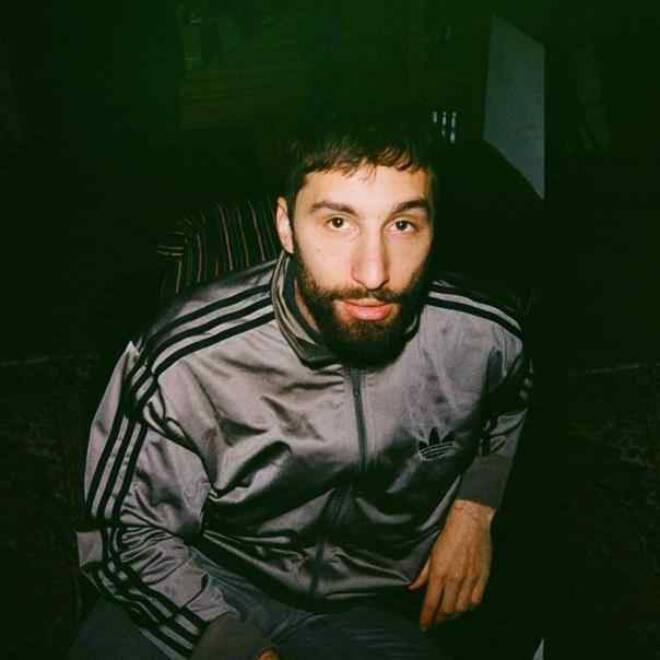 Linden Jay - Got Me All Wrong
---
Less is more on Linden Jay's latest track "Got Me All Wrong." Half of FARR, the talented and accomplished producer creatively turns on the charm on this track. Beautiful vocals echo words that evoke the realization of incompatibility, "I think you've got me all wrong / you don't know me at all / you like the way I make you feel / you like the way I see right through you," still, the exclamation, "I think your soul is so beautiful" dramatically stands out for more reasons than one—as isolated vocals highlight a sentiment seemingly juxtaposed from the rest. 
Playful electronic elements accent bassy undertones and unique vocal distortions. The stylization of repeated lyrics plays nicely with the beat, adding an air of novelty akin to getting to know someone familiar all over again. It's hard to deny the way "Got Me All Wrong" pulls you in lyrically and sonically with such stunning simplicity—a true testament to Jay's production prowess.
—
Jazzmyne Pearson
on July 31, 2020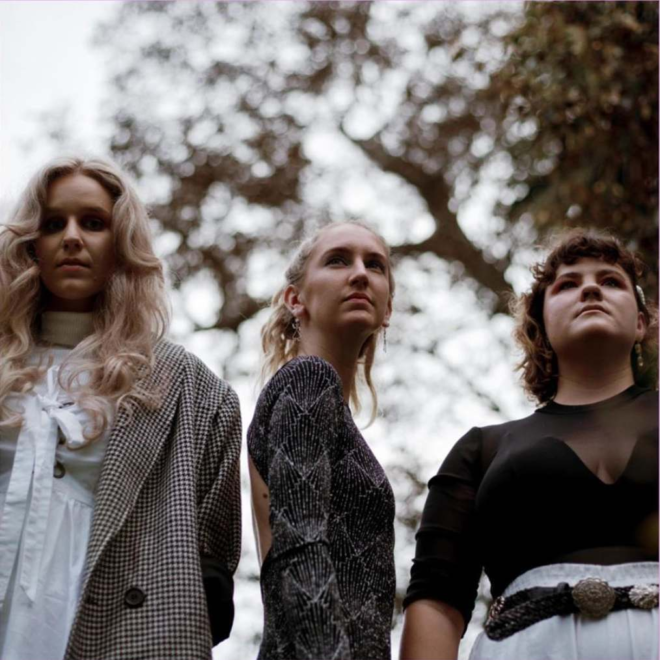 Mona Lisa Tribe - Fly
---
Cherished hometown heroes of West Palm Beach, Mona Lisa Tribe is a locally loved delicacy moving in a new direction, in terms of location, to Nashville. Their new song "Fly" was written on an airplane—a breeding place for boundless creativity and rumination amidst the company of strangers and the clouds. This track was originally written by band member Tabitha Meeks about a moment in her life where she felt that multiple people she loved had approached a time in which they could move forward and "reach their full potential." In a manner true to their form, they share charming harmonies, exemplifying (with their voices) exactly how they made the city of West Palm Beach fall in love with them. While the song was originally about friends of the band, it has taken on a new meaning as they've migrated to a new city to pursue their own full potential with all of the support of the loving community in front of whom they came to life.
—
Laney Esper
on July 31, 2020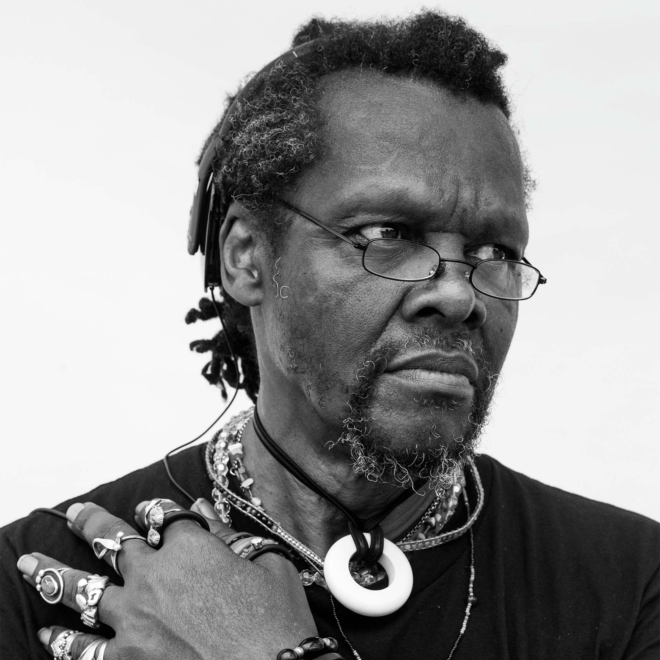 Lonnie Holley - Like Hell Broke Away
---
Lonnie Holley's early life in Birmingham, Alabama was chaotic: working from the age of five, "home" was either a whiskey house, a state fairgrounds, or a rotating orbit of foster care. Now a musician and artist with work in major museums and on permanent display in the United Nations, his pieces are imbued with furious improvisational creativity born out of struggle.
Just listen to that spacey Mellotron: "Like Hell Broke Away," out now on Jagjaguwar from the EP National Freedom, suspends old school blues in a fiery galaxy far beyond here. Kind of like the surreal circumstances of our current national woe. The gravity of Holley's voice though, with its grave-shaking gravel, holds us down from floating away.
I like to imagine him singing to a hot celestial blues club, stars on backup, with space suited expats swinging on his every word. 
Interstellar Blues
Hey Hubble bubble,
space scat and some rubble,
his growl transcended Neptune;
Beltin' those low notes
Or eyein' the band,
Three Sisters fly high on his croon.
—
Talia Pinzari
on July 30, 2020