Buzzing Daily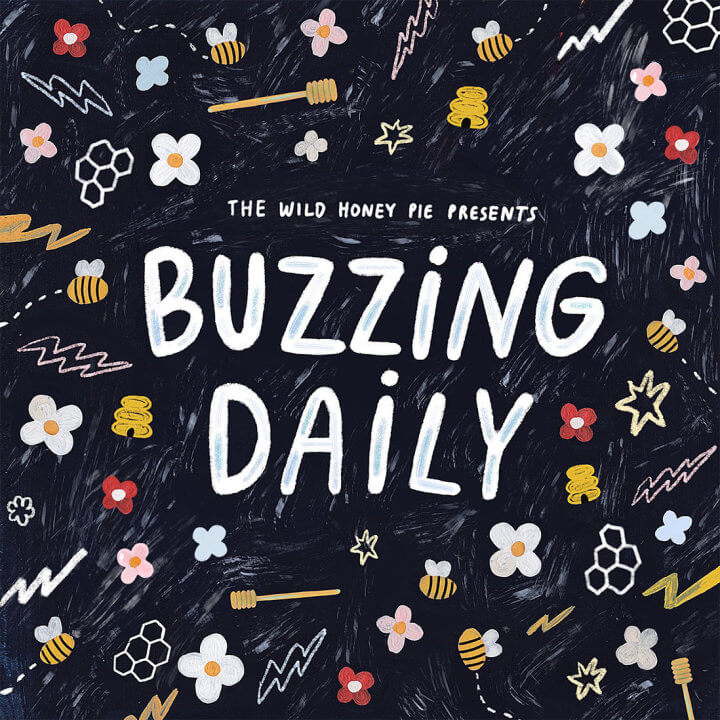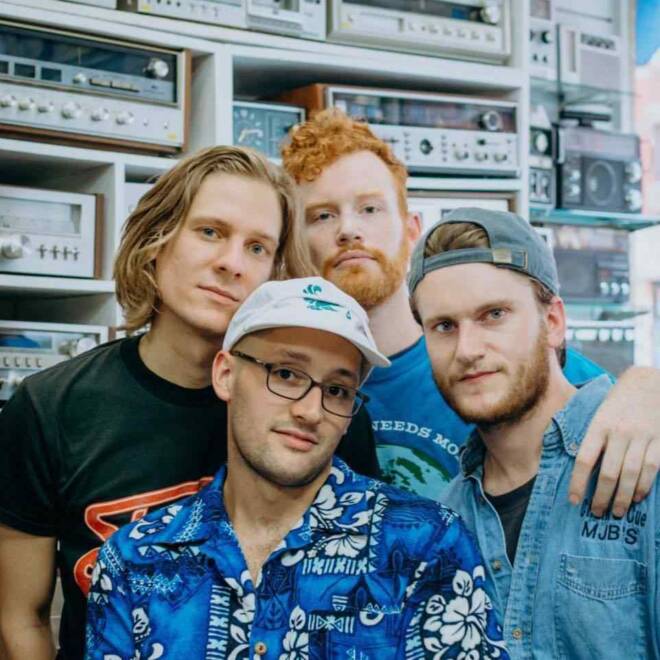 Future Generations - Just Pretend
---
Remember going through a funhouse as a kid? The endless rows of disorienting mirrors—making you shorter or taller, fatter or thinner, appear dozens of times or disappear all at once? As we grow up we tend to forget the sense of wonder we felt the first time we looked at ourselves through funhouse mirrors—but it's never truly gone. BK-based, indie-pop quartet, Future Generations embody that childlike sentiment of wonder and escapism we often leave behind in their new single, "Just Pretend." The group has long since possessed a keen ability to lift listeners' moods with their vibrant, breezy production, engaging vocal melodies and inventive lyricism. With "Just Pretend," they take these elements a step further, becoming the medicine for the doubt they are trying to overcome. The track is a carefree hodgepodge of different sounds and influences, uninhibited by what it thinks it's supposed to be as it shifts from one sound to another. Frontman Eddie Gore sings, "Life is easy if you just pretend," reminding us of the importance of not taking ourselves too seriously. As we get older and life gets a little harder, we have to try to retain the sense of childlike wonder we felt the very first time we walked through the funhouse mirrors.
—
Andrea de Varona
on October 25, 2019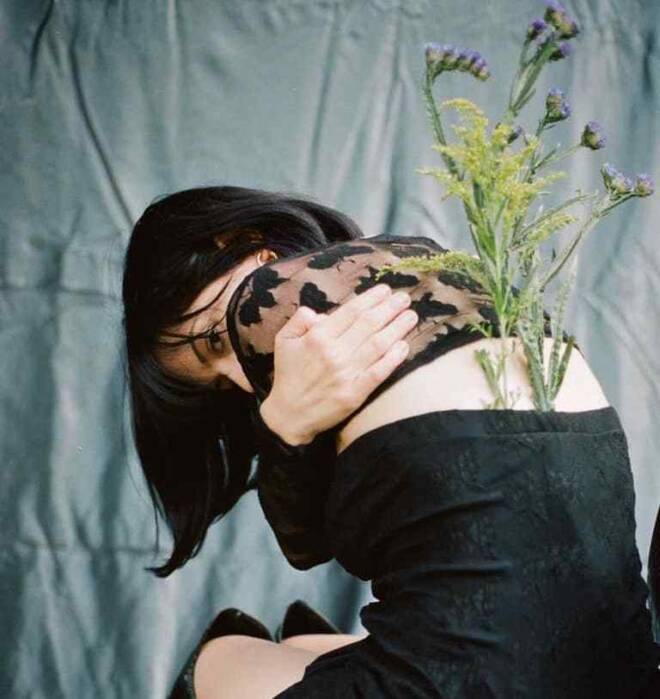 The Marías - Loverboy (Live)
---
Earlier this October, The Marías put out an extended version of their song "Loverboy" (alongside a live performance video) from their album Superclean, Vol. II. Now instead of having the same one minute track on loop, you can get caught up in four minutes of lead singer María's flittering murmurs of adoration. "Loverboy" is flushed with wistful production and sway-worthy vocals that are as dangerously sweet as they are hypnotic. The band founded by María and Josh Conway woo their listeners with a plush fusion of hazy jazz and bedroom pop—perfectly starry-eyed and trance-inducing. The song transports the listener to a long summer night that they wish would never end. You can transcend with them at one of their three residency shows in the Bay Area, all culminating with a New Years' Eve performance at the Swedish American Hall.
—
Julie Gentile
on October 24, 2019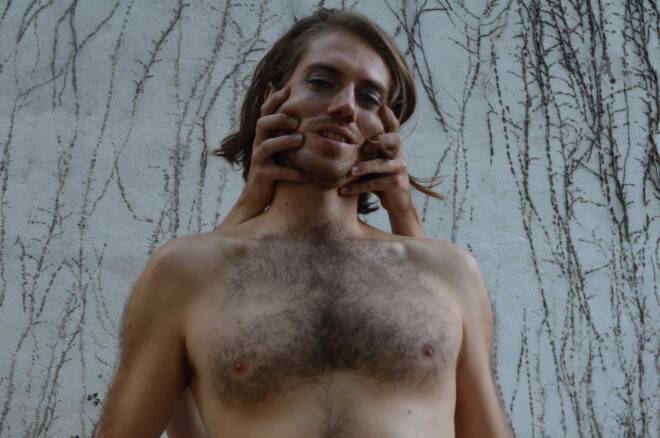 Paper Fairy - We Laugh
---
The Wild Honey Pie is proud to premiere "We Laugh," the first single from Paper Fairy's upcoming Tautology EP. Following up the 2018 full-length horror concept album Haunter Haunted is a lofty goal, but "We Laugh" skillfully highlights singer Chris Gaskell's dedication to the unexpected at every turn. It takes only seconds for a song reminiscent of Seu Jorge's Bowie covers to something much more haunting. Gaskell's voice soars like Michael Angelakos' but, like the rest of the arrangement, is unsettling in ways the pristine electronic indie-pop of Passion Pit would never be. Aiming to "redraw the line between what is and what appears to be," the track "poses an inner dialogue in which the internal self and the mediated self struggle to find coherence in a single identity," says Gaskell. The entity that is Paper Fairy often speaks in such lofty language, ruminating on the concept of the self, but the lyrics meander more simply through "just another day I won't remember."
—
Daniel Shanker
on October 23, 2019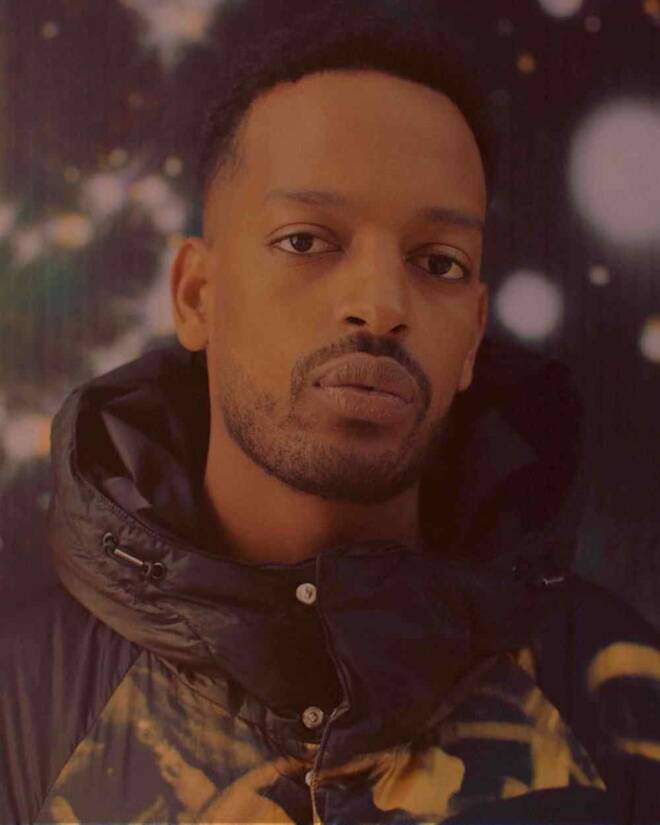 Berhana - I Been (feat. Crush)
---
Berhana, aka Amain Berhane, teams up with South Korean artist Crush, on "I Been," a smooth-sailing track off Berhane's debut album HAN. The track bumps along easily as Berhane's voice paints a picture of someone that's been improving themselves to try and make things work with an estranged partner. He sings, "Give me a little time / And you can see that / That I been / Working on me / For you." Even though the terms of the end of the relationship are never stated directly, the universal desire for reconnection and starting fresh is apparent. An optimistic tone floods the sunny production of the track as both Berhana and Crush try to convince their ex-lover that they've changed for the better. "I Been" is an exciting multi-genre taste of what the Atlanta-born artist is capable of and can be experienced first-hand when the artist begins his US tour this November.
—
Julie Gentile
on October 23, 2019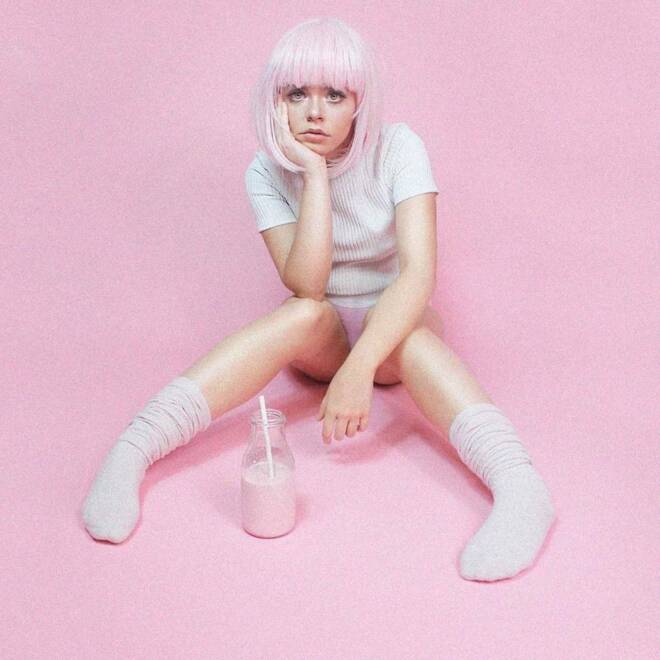 maye​ - Tú
---
Maye delivers effortlessly gorgeous vocals and combines them with silky Bossa nova styled production on her new single "Tú." This is the Venezuelan-born artist's second single release following the drop of "My Love" earlier this year. "Tú" explores someone entirely wrapped up in the object of their affection—wanting only to be encompassed in the other person's universe and the timelessness they radiate. And while many love songs share similar sentiments, maye and producers, Pat Howard and Fernando Belisario, create a world that feels both nostalgic and experimentally enticing. Soft guitar plucks and gentle, slow drum hits materialize the perfect backdrop for the singer's leisurely, fluid vocals as sweet romance comes to fruition. "Tú" is a must-listen track that you'll have on repeat in anticipation of the rising star's debut LP.
—
Julie Gentile
on October 22, 2019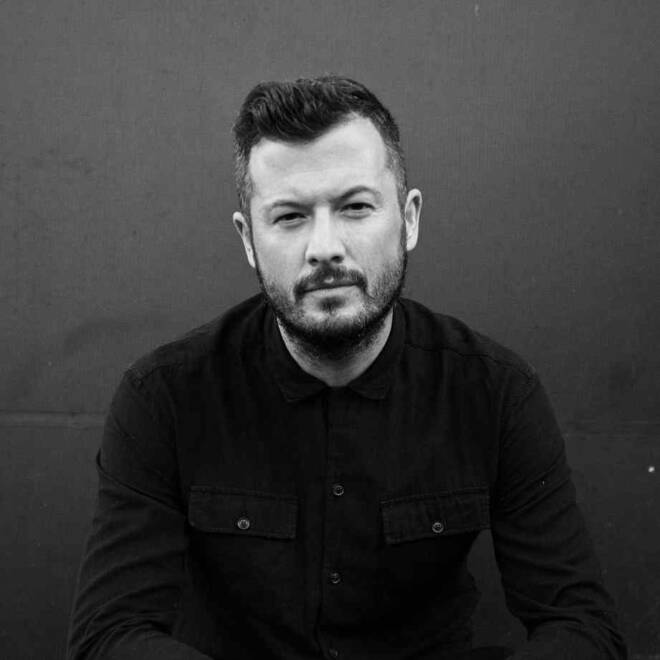 SYML - Symmetry
---
Indie folk artist SYML, otherwise known as Washington-based Brian Fennell, has released the hauntingly atmospheric single "Symmetry." Intricate guitar and lovely strings beckon you into the arrangement's dark, dreamy soundscape, while Fennell's gentle voice croons a hypnotic and lovely melody. His honest, poetic lyrics speak of comfort and acceptance: "Come now child, the day is long / Hide not yourself from me." What begins as a mellow, simple arrangement builds into something grand and gripping—evocative brass, emotional strings, and thrashing percussion let you lose yourself in the surprising and rewarding instrumentation. "Symmetry" bends genres and defies expectations. It's a nice follow-up to Fennell's debut album, SYML, which came out earlier this year via Nettwork.
—
Britnee Meiser
on October 22, 2019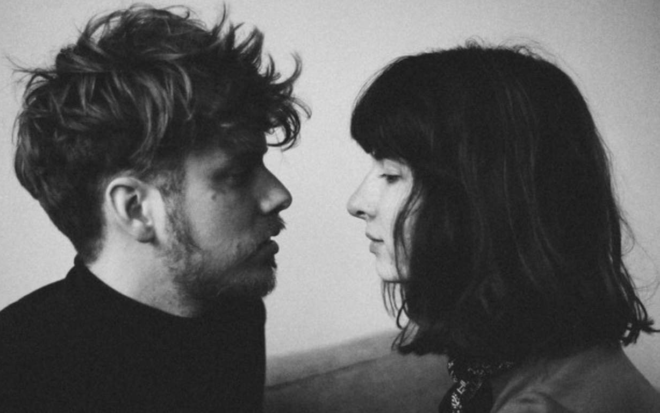 DONNA BLUE - DESERT LAKE
---
Surfacing from the Netherlands is indie-pop duo Donna Blue's old Hollywood-inspired new single "Desert Lake". This track is a self-described passing through the obstacles of every artist facing the inevitable dimness of doubt. It clothes itself in a sultry sixties influenced sound, enveloping the listener in a haunting yet cunning vision of a journey. In turn, it succeeds in creating an imaginative space for what it'd be like moving through a Tarantino movie. Picking up Western tones with the call of a pensive whistle, "Desert Lake" draws its listener into a stylized, intricately personal mystery of an artist in the throes of creative madness.
—
Laney Esper
on October 22, 2019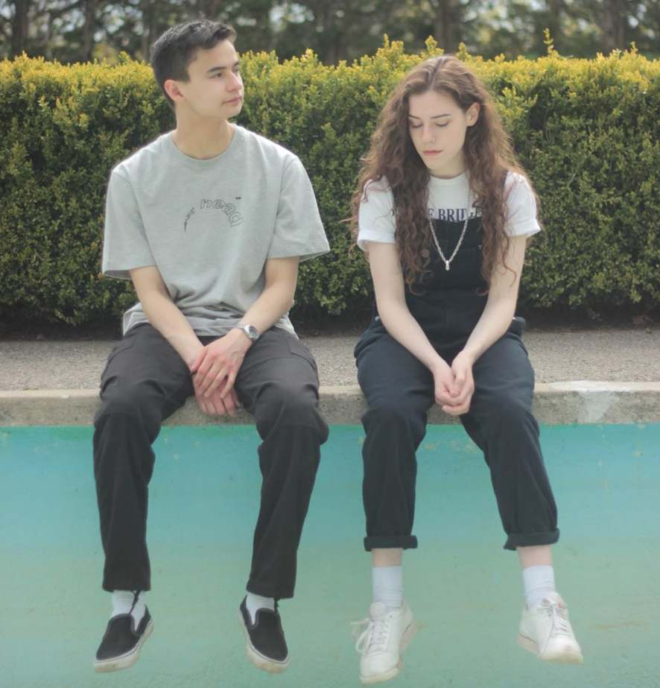 Rachel Bobbitt and Justice Der - Iris Road
---
Breezy and classic, "Iris Road" is a carefree daydream with a catchy melody. The new single from Canadian musicians Rachel Bobbitt and Justice Der captures the wild, carefree spirit of youth through upbeat, muffled percussion and lush, lo-fi instrumentation. Bright, beachy guitars are a burst of sunshine, while Bobbitt's warm, harmonic vocals are a refreshing breeze throughout the arrangement. The lyrics are dreamy and pensive, perfectly matching the mood. "I fall in line / You get dizzy tracing circles in my mind / And you take your time / Hands in your pocket so you never reach for mine." "Iris Road" is sunny and atmospheric, and is featured on Bobbitt and Der's debut album, When This Plane Goes Down, out October 25th.
—
Britnee Meiser
on October 21, 2019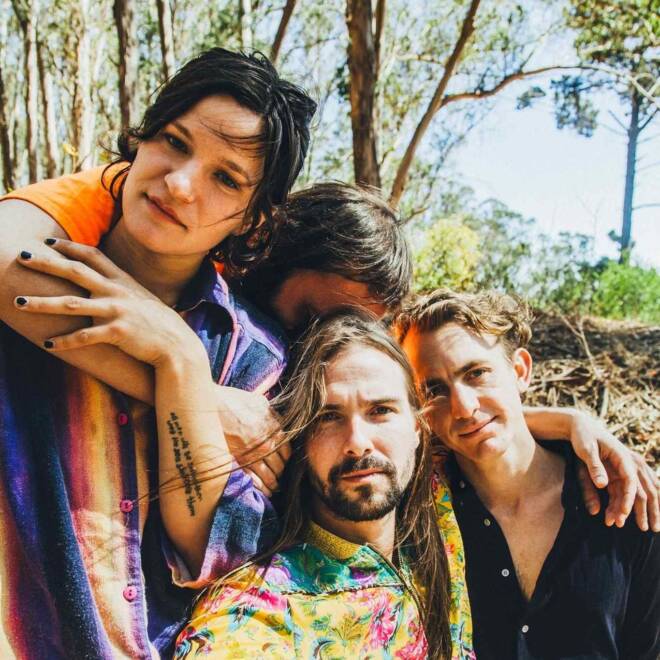 Big Thief - Those Girls
---
"Those Girls", the fifth track off of Big Thief's latest record Two Hands starts quickly and plays out slowly. Adrianne Lenker sings in a forceful almost-whisper that extends over an entrancing three and a half minutes. Consistent percussion pairs with an easy, calming ensemble of strings that reverberate over themselves and fall into silence as the song concludes with a reflective fifteen seconds of silence. Wistful verses and easing instrumentals fill the middle of the album with grace.
—
Ben Burke
on October 21, 2019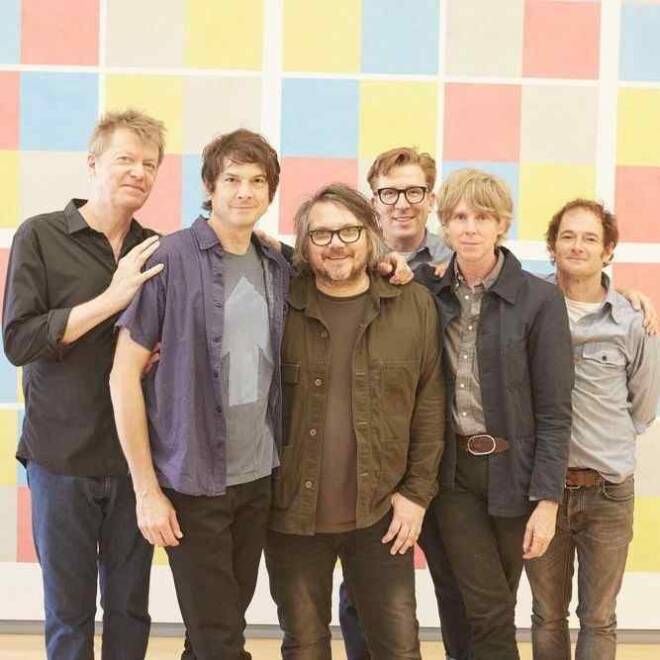 Wilco - One and a Half Stars
---
On their eleventh studio album Ode to Joy, Wilco strings together intimate, direct moments that paint a picture of hope, solace and a search for meaningful connection. Frontman Jeff Tweedy leads the way through discord with a steady maturity and calmness, bringing us out the other side with a higher self-awareness than before. In each track, Wilco makes the case that belonging and happiness do not have to be diminished for one person just to be attainable to others. The third song on the record, "One and a Half Stars," fully embodies that theme, examining how we deal with comfort, feeling safe and communicating appropriately with one another. Although there are certainly hints of weariness and poignancy throughout the song, Tweedy's forthright, heartfelt vocal tone really takes the center stage. His tender lyrics don't miss a beat, "You mean too much to me / I'm angry / I could need so much / I'm worried about the way / We're all living." The humble mix of acoustic guitar, gentle drums and keyboard lightly march along before eventually picking up in pace as Tweedy attempts to find a way to adopt new habits. Even though "One and a Half Stars" is one of the more modest ballads on the project, it holds an incredible amount of emotional resonance that helps build more empathy. Wilco isn't trying to roll out new tricks or outdo themselves. Instead, they offer their honest take on the anxious, perplexing and ever-changing world we all currently reside in. Ode to Joy is out now via dBpm Records.
—
Meredith Vance
on October 21, 2019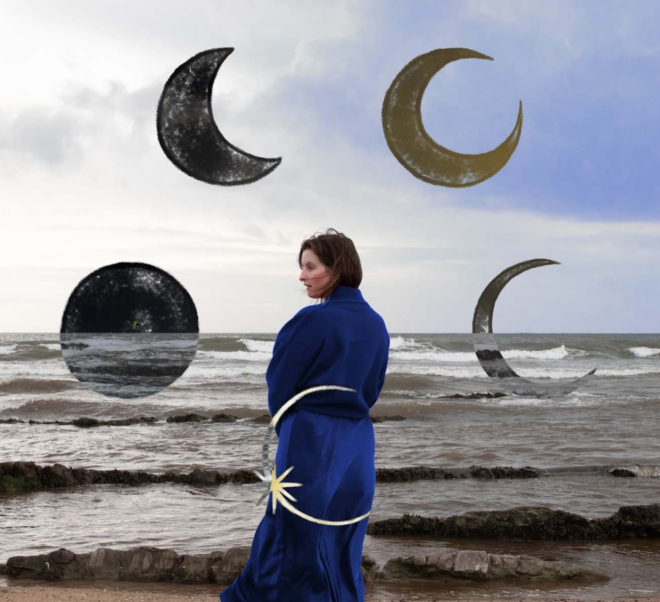 st.martiins​ - saw the moon
---
Dundee-based band st.martiins continues to bring a refreshing versatility to their work with latest single "saw the moon." The duo consisting of Katie Lynch and Mark Johnson conjures up sleepy sentiments about the familiarity of a relationship and its possible disintegration. A smooth bassline creates the backbone of the song while the contrasting guitar reverb fondly brings to mind early projects from Jay Som. Amidst the carefully constructed production, Lynch sings, "If I see things differently / Will they last?" and "If you look right at me / I might look back." Noncommittal "if's" and the repeating line "I saw the moon" flow out in the lyrics and ride the wave of emotion that Lynch so beautifully performs. "saw the moon" showcases another side, expanding st.martiins sound to areas not explored in their previous singles like "My Girl" and "Want God." While you await the band's first LP, you can catch them playing a handful of shows this December.
—
Julie Gentile
on October 18, 2019