Buzzing Daily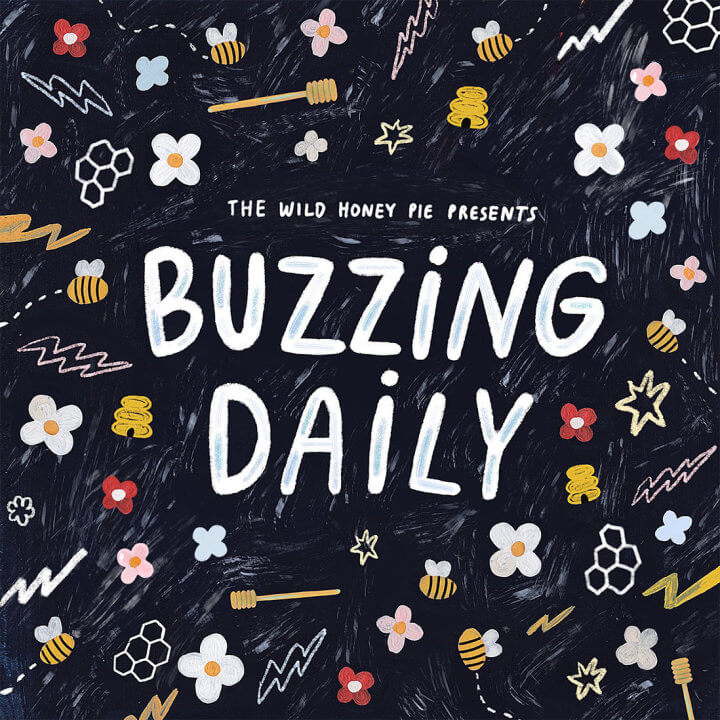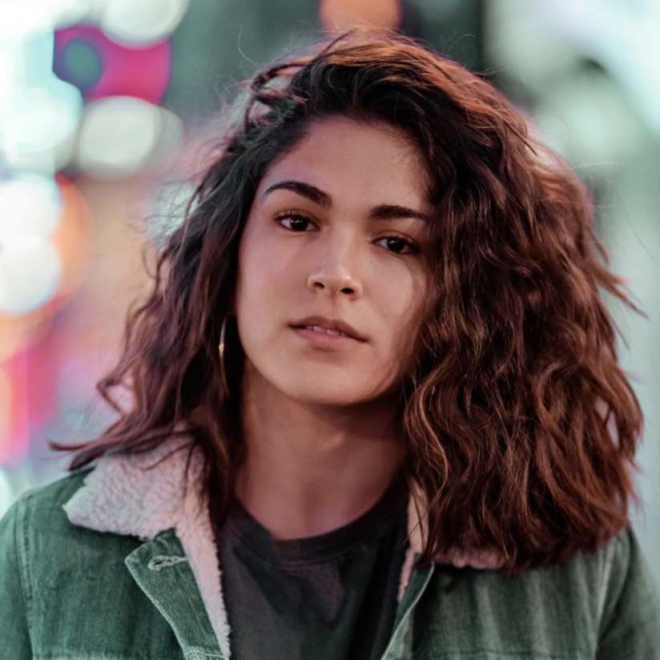 Kristina Sarro - Lovin
---
"Lovin" by Kristina Sarro is a beautiful ballad about what a longing for love looks like from afar. This soft bedroom-pop track is brought to you by Quadio, the new streaming service dedicated to finding the best of the best music from talented college students all over. This stunning song is one of so many incredible finds on the platform.
Sonically, "Lovin" is captivating. Like a hug, I was brought in by the soft piano, but it wasn't long before I was enveloped by low-key acoustic guitar. Soon enough, electric guitar added an element of dreaminess that made me instinctively want to close my eyes and sway as I continued to listen. Sarro's folksy vocals float effortlessly over the slow lo-fi beat, singing lyrics, "I know there is heaven / and I know there is a hell / cause there has to be a God that crafted you so well / I can see / he took his time / carefully." 
When asked what the inspiration for it was, the Belmont student said, "It's pretty much about a very very nice looking guy I see all the time on campus. I'm definitely the "admire from afar" type of person." Inspired by artists like John Mayer, Kacey Musgraves and Alina Baraz, Sarro wraps her influence, unique style and personal experience beautifully on her track "Lovin."
—
Jazzmyne Pearson
on May 7, 2020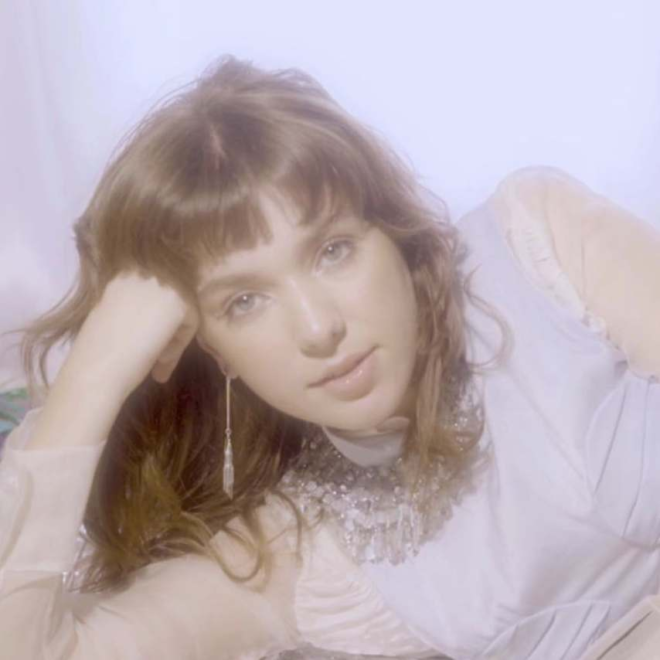 ​TATYANA - Wild Card
---
TATYANA arrives from London in spectacular fashion with "Wild Card." A single that is both lush and haunting, "Wild Card" excels in its monumental moments as well as it does in its sparsity. Background vocals welcome with warmth, TATYANA following shortly behind, expertly balancing the moment. The chorus peels back all that's familiar, allowing for new silence, while the bass and drums breakthrough with an edge. TATYANA also takes the chance to spotlight the harp, fluttering through, sparkling in space. A moment to fantasize about this relationship in the future, TATYANA shares those earnest hopes with the listener, giving more urgency and credence to the passionate chorus. The harp returns, glistening in the sunny bridge, elevating it all to a dream. TATYANA takes that vulnerable moment and smashes right through it, coming back so powerfully with vocals flying in from every direction, each adding such valuable texture and charm to the song. It is a masterful performance across the song but in this final scene, it is undeniable.
—
Max Himelhoch
on May 7, 2020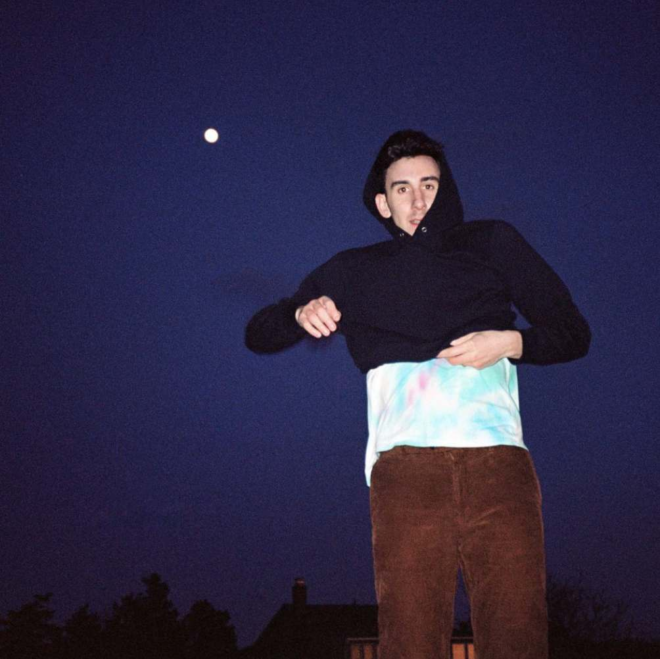 ​Adeline Hotel - Trace
---
Adeline Hotel has a way of putting you at ease. Living on the axis of psych-rock and indie folk, the music is loose and calming, but also entirely intentional. On "Trace," a track from the upcoming album, Solid Love, Dan Knishkowy leads the project with the strength of his songwriting, telling a tale of transition that is equally driven by moments of love and connection as it is by total unknowing. The band, headed by Knishkowy and joined by guitarist, Ben Seretan, bassist Andrew Stocker, pianist Winston Cook-Wilson (Office Culture), drummer Sean Mullins (Wilder Maker), vocalists Brigid Mae Power & Matt Kivel, and a host of others, come together to blend their unique songwriting practices. As Knishkowy puts it, "Five people with loud playing personalities, playing as quietly as possible," each musician creating their own moments of tenderness, trusting themselves and the process. Because of this, "Trace" is a slow-building wave and at it's crest lies a beautifully jagged ending jam. The recipe of musical ambiguity, intimacy and clear warmth earns Adeline Hotel a sound that serves reflection as well as much needed sighs of relief.
—
Deanna DiLandro
on May 7, 2020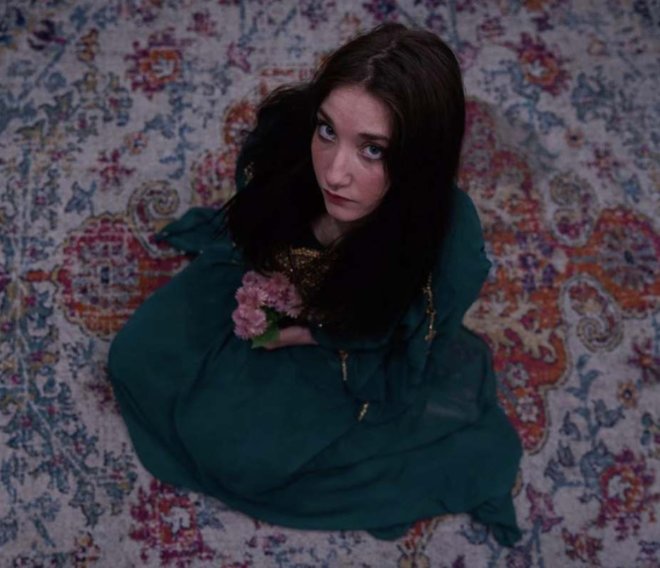 Dania - Cardamom Tea
---
As we continue to partner with online music platform Quadio to bring you the latest music from up-and-coming collegiate artists, allow us to introduce you to Dania—dynamic and dreamy Philly-based indie-pop singer-songwriter and musician. Our pick of the week for the Northeast region, the University of Pennsylvania's Dania has made splashes on Spotify's "Ballads International" playlist (find her here nestled comfortably between Jessie Reyez and Noah Cyrus) as well as their "Arab X" playlist. 
Dania's Syrian-Croatian background informs her songwriting as she expertly weaves together Arab melodies and Western-inspired alternative beats to create a harmonious blend of culture and sound. In her latest release, "Cardamom Tea," the result is a resoundingly unique and dark dream-pop lullaby of tortured love. The mellow, illustrative beats and soft piano that accompany Dania's echoing vocals throughout as she sings of "cardamom tea and hesitation" cease only when her lyrics drop into Arabic during the bridge. She sings, beautifully and resonantly, "Akhir marra, Wallah / Hadi akhir marra" (which translates to "the last time, I swear this is the last time") just before we hear the last iteration of the chorus. 
The song closes with the lyrical equivalent of that pit in your stomach you know all too well if you've ever loved deeply and lost: "This is what happens / When you make someone your true religion." An advocate for mental health awareness and Muslim visibility in the arts, Dania has undeniably used her existing platform for good. We hope that by sharing her music with you, we can help to stretch her platform—and her important work—even further.
—
Maya Bouvier-Lyons
on May 6, 2020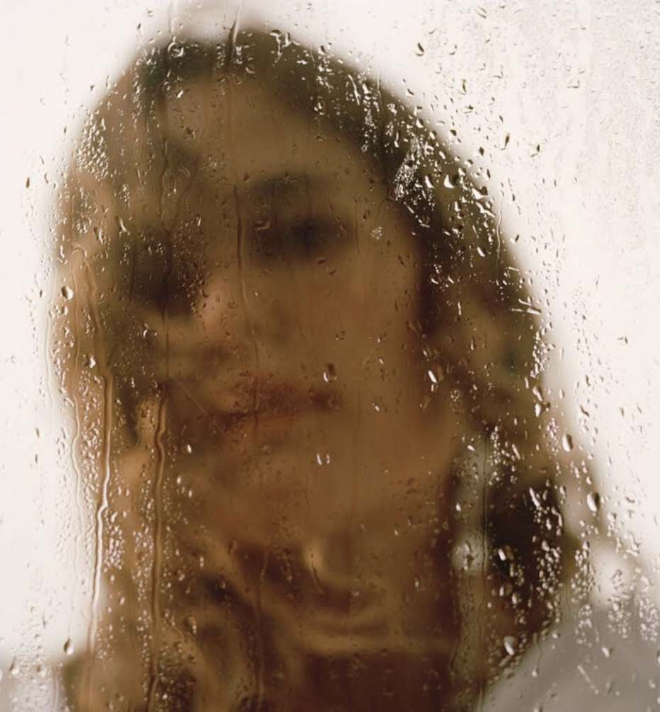 Wet - This Fog
---
This track was released quite suddenly by indie-pop group, Wet. The song was set to be released on their first studio album in 2016, and then again on their second album, but ultimately didn't fit either project. In my opinion, there is something truly beautiful about this song being released as a stand-alone, as it is an appreciation of the self and where you are in this moment. "This Fog" feels like a gradual understanding that there can be both sorrow and joy in being alone, and that in accepting this fact we begin to experience everything more earnestly. As I listened back more and more to this track, I was reminded of a poem I wrote a couple of years back, in which I reflect on something similar.
Wednesday's Sermon
The wind hit my back in the way
you would want it to – 
there was no sense of urgency –
it served only as a reminder
that energy is all around.
—
Beck
on May 6, 2020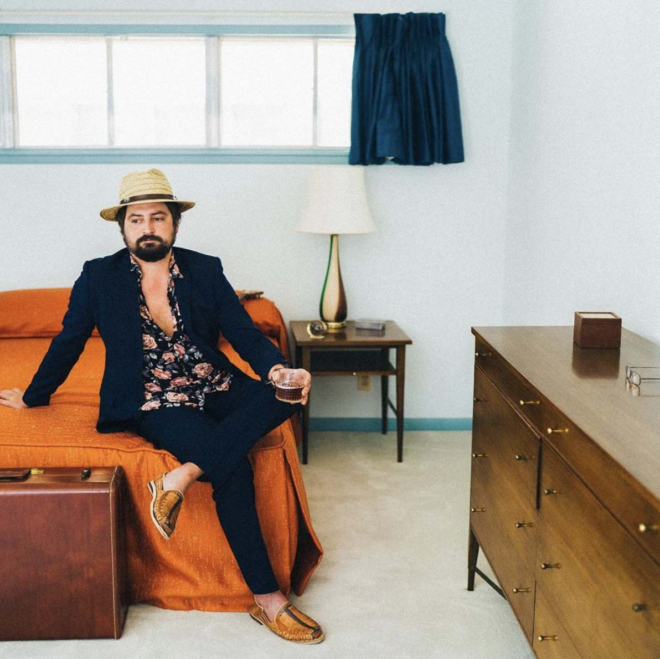 CoCo Zandi - Paradise
---
"Paradise" is a warm introduction to CoCo Zandi, solo project of Alexander Beggins (Wild Child). Cheerful ukulele with an emphatic heartbeat-like rhythm catches your attention and forms the foundation of the whole track. An increasing number of layers wrap around Beggins's voice, resulting in a song that has a million details to fall in love with. There's warm bass and strings that sweep you off your feet. Whimsical backup vocals pay homage to every single Disney "awwww they're falling in love!" song simultaneously. Bells and twinkly keys add sparkle and bright, tuneful countermelodies. Lyrically, the song tells a story of love at first sight and every sight after. It's a sweet, musically complex track that effortlessly wraps you up in the warm fuzzies. "Paradise" is the perfect soundtrack for waltzing around your room, putting away your laundry, and fantasizing about the day you'll get whisked off on your own romantic fairytale adventure.
—
Allison Hill
on May 6, 2020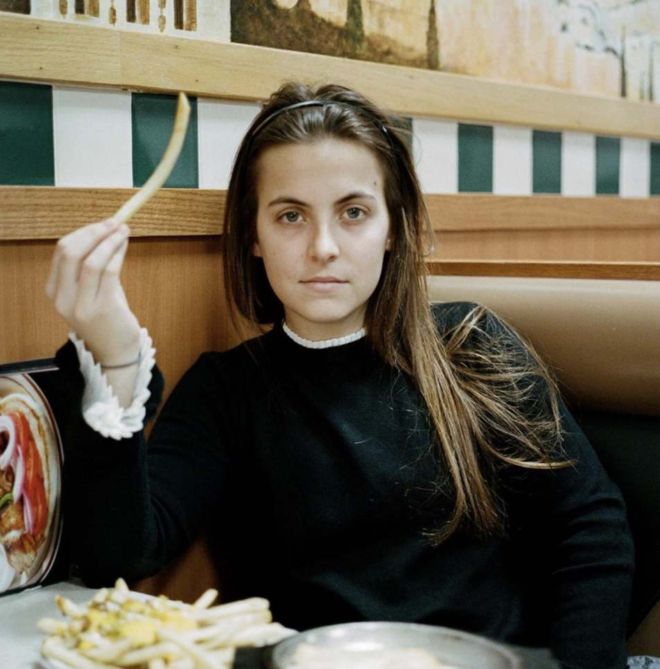 Lily Talmers - Warm Bodies
---
Our first Quadio pick of the week is "Warm Bodies" by U of Michigan songwriter Lily Talmers. The track is not only a beautiful take on electric folk—it's also a wise and winding reflection on the magnetic physiology and mysterious transience of love. Talmers's voice is undoubtedly the musical centerpiece here, possessing a rare warmth that could combat even the harshest Michigan winter. Meanwhile, her understated versatility on the guitar creates the perfect wistful backdrop for the big ideas she's singing about. Throughout the song, she frames romantic attraction as the result of seeking something godly. It's a beautiful sentiment, and it also makes it all the more understandable how earth-shatteringly disappointing it can be when the connection dissipates. It makes you think: is there anything godly in each of us after all? Or are we all just "lonely, aching bodies"? After building tension between these seemingly competing questions through each verse, Talmers finally hints at a bittersweet answer: yes.
—
Karl Snyder
on May 5, 2020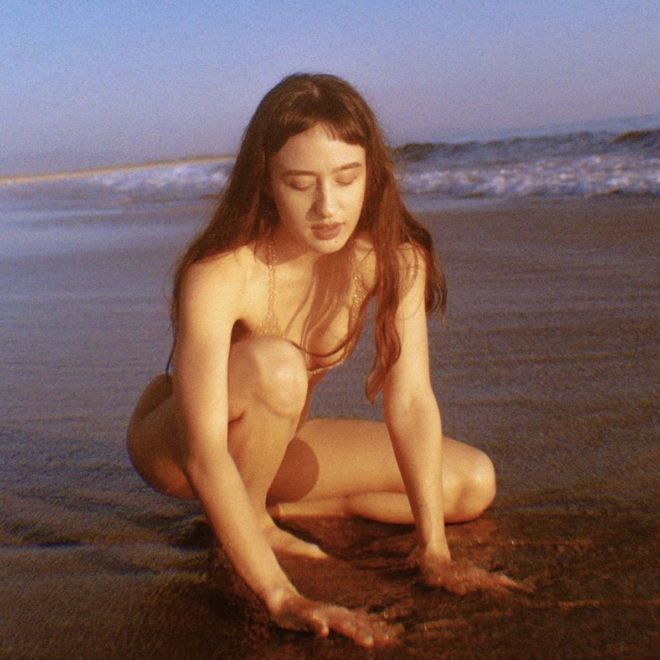 Victoria Reed - Same Way
---
"Do you think I'm strange? I don't blame you," Victoria Reed's voice spills like liquid silk across "Same Way," the opening track off her second album Aquamadre. "I'm still learning what to do / when you learn the whole world / wasn't made for you" she croons, expressing a feeling of disillusionment we know all too well by now. What do we do when our perception of reality changes? The only thing we can, which is to adapt and grow into the new version of ourselves we need to be. "Same Way" describes the place between stagnancy and momentum; the growth of a person as they watch themselves through the eyes of another, a mirror into the future. Four years after her tarot-inspired 2016 debut Chariot, Reed stays true to her celebration of the mystical by drawing heavily on the visionary and healing aspects of Aquarius, the water bearer. Often mistaken for a sign of that element, Aquarius is actually an air sign, one that brings forth a new age of enlightenment. If water is emotion, then air is the sign's ability to carry it without becoming overwhelmed. Aquarius diverts the flow of emotion by way of language to reach an understanding of the truth, which is clearly what Reed has set out to do with her album. 
The song "Same Way" shows her beginning to see an admission of love as strength, not weakness. In a lustrous voice akin to Lana Del Rey, she sings "Or maybe it's that I'm not strange enough / Cause I've never been brave enough / to simply be myself," a concession towards self-acceptance.  Like anyone, she wonders if her affection is reciprocated, but chooses to repeat, "I think of you every day," because the only thing that matters is being true to how she feels. "Same Way" encourages us to push aside any internalized shame and embrace our own vulnerabilities, because self-acceptance is the only way to make space for compassion and healing in our lives. Both magical and haunting, Reed's Aquamadre weaves dreamy synths with gauzy production in order to create the much-needed restorative atmosphere for staying at home and focusing on our more-than-skin-deep self-care.

—
Shasha Léonard
on May 5, 2020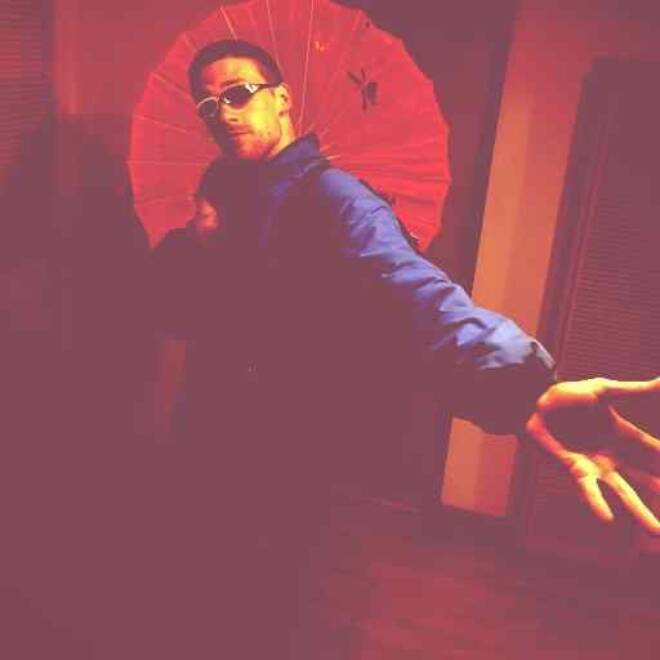 Still Woozy - Window
---
Still Woozy, the artist alias of Sven Gamsky, has dropped a groovy new track "Window." Opening with a sample from Marvin Gaye, Sven ventures into soul territory, while the sample of a squeaky mattress spring rings true to his indie garage-pop sound. His voice is recognizable in its airiness as he speaks of a relationship that is being kept on the low, "If I got one thing right it was you and me / But I go in through the window so nobody sees." This track perfectly captures how flings are all fun and games until lust turns to love. As the song fades, it leaves you wondering if it's more than just one-sided.
—
Beck
on May 5, 2020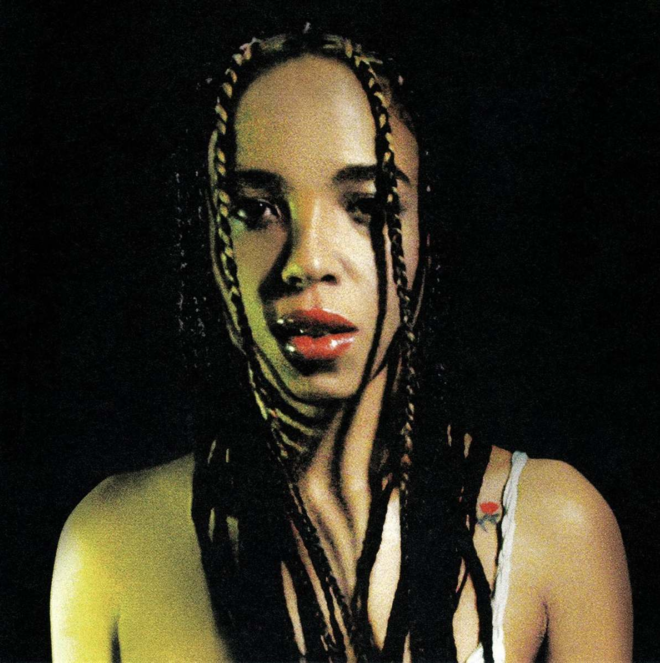 Zsela - For Now
---
Zsela's voice doesn't betray her youth. She sings with a richness that's unexpected from someone who is only 25. After years of retooling songs, Zsela (that's ZHAY-lah) finally released a 5-track EP, Ache of Victory, earlier this month. The half-sister of Tessa Thompson and daughter of songwriter Anthony Thompson, Zsela has a look and a sound, the kind that's made her a darling of the fashion world. She possesses a magnetism and mystery to her, not unlike FKA Twigs—both exude a sense of cool. Whereas Twigs tends toward the experimental, Zsela's music maintains a slow fullness, in the style of a ballad. Despite minimalist production, every song on Ache of Victory is "big" in its own right. The first verse of "For Now" plays out like one long exhale, "Treat me like the one you want though I know you're coming up for air it's all in doubt." Zsela's voice clings to every word. It's gripping, start to finish.
—
Corinne Osnos
on May 4, 2020