Buzzing Daily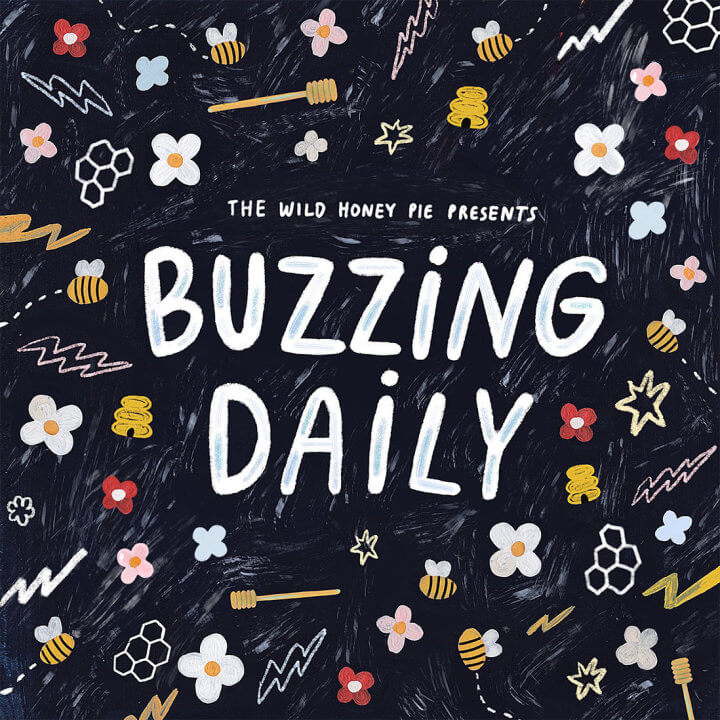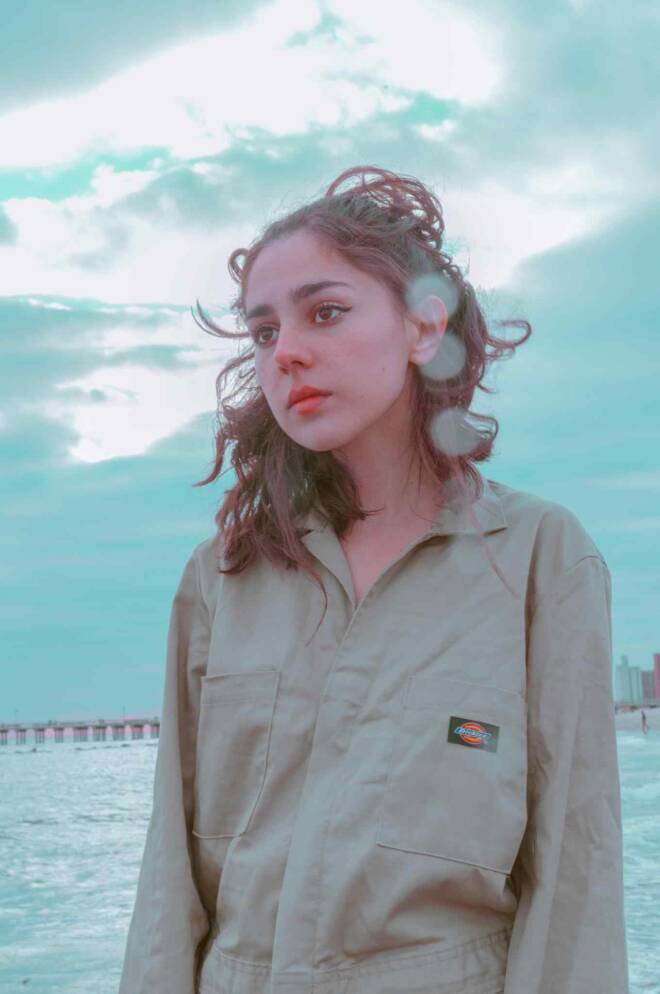 Samia - Ode to Artifice
---
Sharp-toothed and honey slick: somehow Samia, the 22-year-old New York songstress whose warbling wit has captured the attention of acts like Father John Misty, manages both. The singer's latest release, "Ode to Artifice," stands as no exception, serving up a relatable dose of anxious self-reflection wherein she begs her authentic self and stage persona to just merge already! "Keep it together for both of us," she pleads, her desperate itch for a confidence supplemented by more than just makeup and party tricks sanded down into an inviting, retro-groove. Such vulnerable self-cynicism—a phrasing that would sound utterly oxymoronic to the uninitiated ear—is nothing new to the artist, who often uses her work to explore the ugly and uncomfortable through a feminist lens. It's enough to argue that Samia goes down kind of like a top-shelf whiskey; in her warmth and smoothness, there's a potency that will absolutely kick your ass if you're not careful.
—
Lindsay Thomaston
on July 12, 2019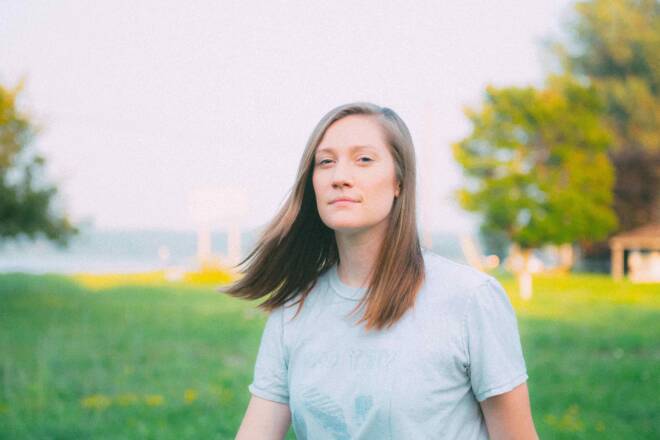 Casey Dubie - Confetti*
---
Vermont-born singer-songwriter Casey Dubie has arrived with a stripped down version of her folk-pop ballad, "Confetti." Feather-soft musings of both ache and fondness cascade around the listener like the very squares of rainbow tissue the song is named for. Such lightness is thanks in part to Dubie's chiming harmonies echoing in the background, which lend a fuller, more mesmerizing tone to the song's acoustic approach. Fans of acts like Daughter and Oh Wonder will appreciate "Confetti*"'s warm glow and accessible lyricism.
—
Lindsay Thomaston
on July 11, 2019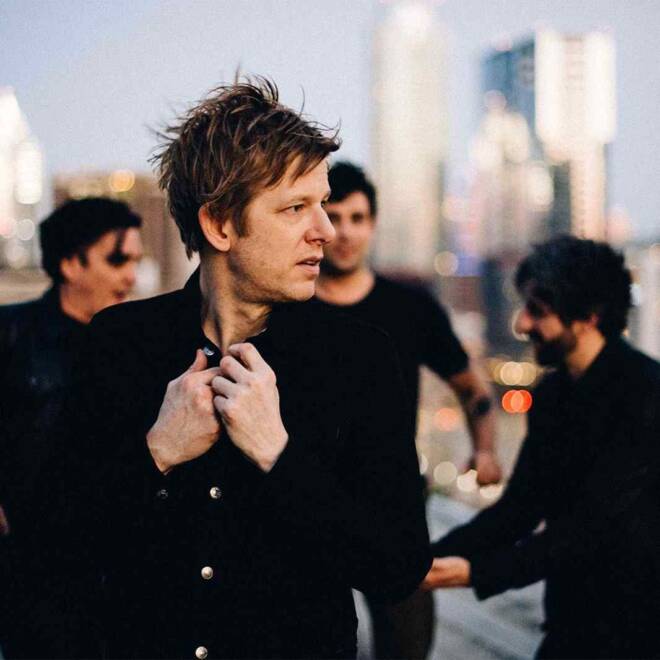 Spoon - No Bullets Spent
---
"No Bullets Spent" is a Spoon song. It was released as part of the announcement of Spoon's upcoming greatest hits album, Everything Hits At Once,and it has all of the hallmarks of what defines Spoon—the introduction has Britt Daniel's snarling voice echoing with the reverb of their more experimental outings before Jim Eno's simple drumbeat highlights the dual staccato guitar hits. Outside of numerous song placements in films and TV shows, Spoon has never quite hit the mainstream, although they perhaps came close when a video surfaced of Democratic presidential hopeful Pete Buttigieg playing the instantly recognizable piano riff from "The Way We Get By." A perpetual cool-kid's band, able to co-headline with The Shins but open for Cage The Elephant, Spoon's remarkably consistent and perhaps intimidatingly deep catalog—spanning nine full-length albums—is an obvious candidate for a greatest hits collection. In an era of playlists and single song streams, Everything Hits At Once is a way to canonize the work of a beloved band for future generations and "No Bullets Spent" is a summary of an astounding career and a commitment to continue forward. This is Spoon.
—
Daniel Shanker
on July 11, 2019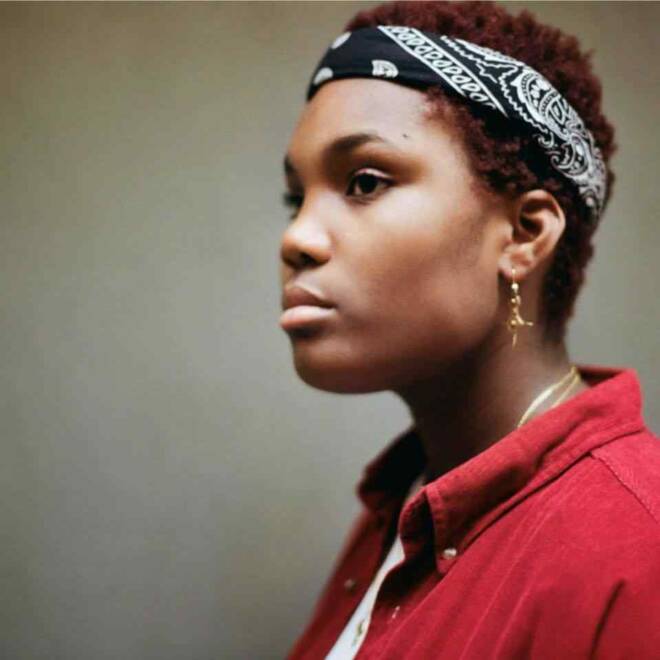 Arlo Parks - george
---
London-based Arlo Parks' twitter bio reads "poetry baby with a little side of soft rock," and that is truly the best descriptor of the 18-year-old singer/songwriter's sound. Her latest single, "george," is a perfect example of this—blending elements of jazz, R&B, and soft rock together with some masterful lyricism to create an ambient, magnetic track. Parks' newest song was named for the famed English poet and notorious narcissist and heartbreaker, Lord George Gordon Byron, and his legacy is reflected in the poetry of Park's lyrics and her message on reckless loving. Her story builds as she describes the mess a careless lover can leave behind and stays grounded in both the melodic anchor of the guitar riff that plays coolly under her vocals and the arresting visuals Parks creates. Vivid colors appear all over the track—rose quartz, purple rose petals tracked around a pool, powder blue walls—creating a more complete sensory experience than we have any right to expect from a song. Parks hauntingly illustrates the marks her lover leaves, singing, "you leave a bit of blood in every room," and describes how those marks linger with her somber chorus line, "I know that you've been here." Arlo Parks reveals wisdom beyond her 18 years, but "george" also proves that the intensity of these feelings is something that transcends age as well as era.
—
Brigid Moser
on July 10, 2019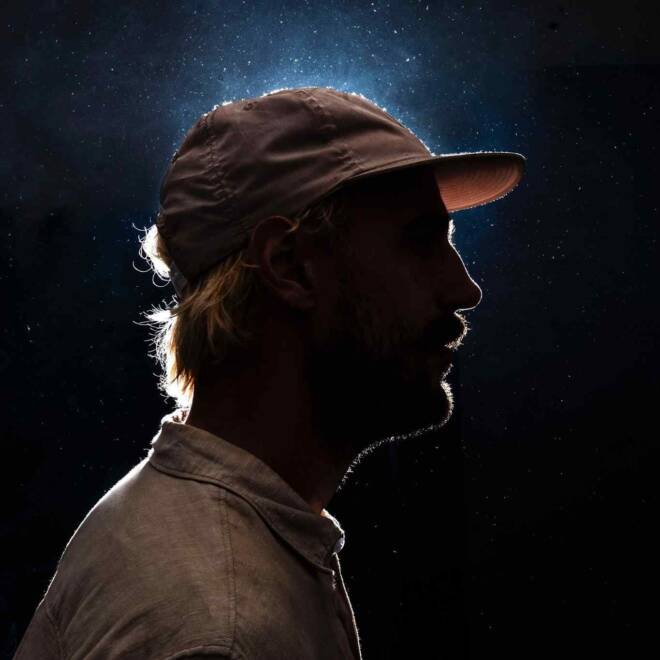 Rayland Baxter - 2009
---
With his smooth and steady voice, Rayland Baxter pays homage to the life of the late rapper Mac Miller with his cover of "2009". Rayland's typically folky vocals sport a new outfit, gliding over the jazzy piano and showcasing a different domain wherein his talent resides. While the track does take on a sound unique to Rayland Baxter, the charm and lyrical mastery of Miller remain. This is the second-released track from his upcoming EP, good mmornin, which will consist solely of covers of Mac Miller's work as a tribute to his life. "2009" is a glass-house glance into the troubles and triumphs throughout Miller's life, sung with love and respect by a dedicated, and endearing self-proclaimed fan.
—
Laney Esper
on July 10, 2019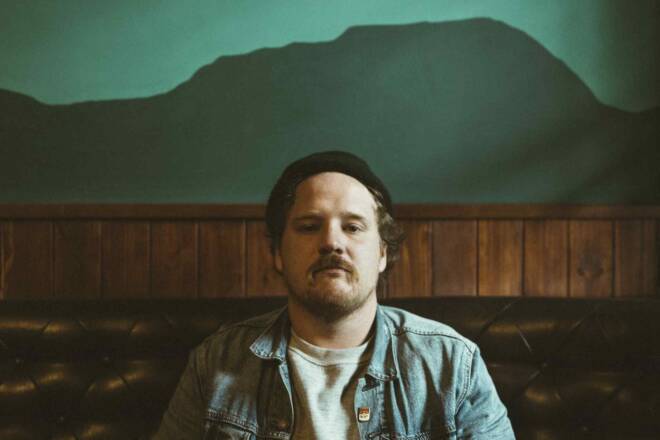 Michael Nau - Rides Through The Morning
---
Michael Nau's "Rides Through The Morning" sounds like going to church. His newest single, released via Karma Chief Records, is reminiscent of a different time. The first verse has a slow start—minimal instrumentation and a choral arrangement that brings to mind a church choir. The lyrics of the first verse nod to the sound, stating, " Go by the breeze, I'm bound to pine / You will always come to mind / And rescue my dream down this marvelous stream / Where holy waters overflow." The chorus picks up with a nostalgic 1950s/1960s inspired blues, "Alas the ship rides through the morning / When the darkness aptly grows / Now every bit of the, bit of the, bit of the, bit of the sun is shining / I feel it calling, feel it calling me back home / Put down your sorrows and dance with me." This song is the perfect mash-up of psychedelic-folk and soul, the ideal soundtrack for all these sunny days. You'll be listening to "Rides Through The Morning" all summer long while driving with the windows down. Nau's two newest singles, "No Quit" and "Rides Through The Morning," will be released on vinyl August 16, 2019, but can be streamed pretty much anywhere right now.
—
Anastasia Philabaum
on July 9, 2019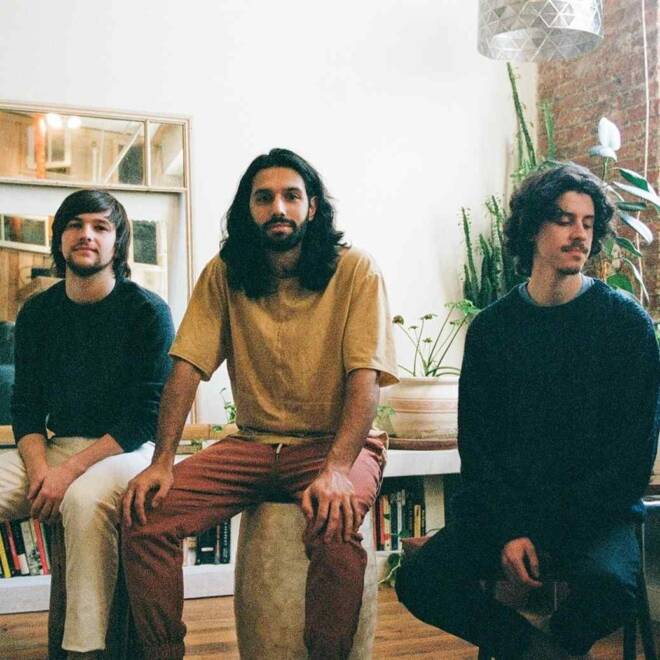 Ritual Talk - If
---
Imagine you're driving down a long, wooded road in the middle of a calm summer day. The sun is shining, there are no other cars around, and the lush green trees trick the light into casting prismatic shadows across everything around you. Then, the perfect song comes on your queue: it's indie rock trio Ritual Talk's dreamy new single, "If." The otherworldly soundscapes, psychedelic guitar riffs, and shimmering synths are reminiscent of nature's hypnotically effortless beauty. Slapping drums push the song forward with vigor and optimism, and the hopeful melody, luminous in the form of singer Alex Desimine's soothing vocals, feels like the sun coming through the clouds after rain. "If I hold my breath for another second more / fall to the floor," he sings in the chorus, and his vocals drift off naturally into the arrangement, almost as if they had been born out of it. "If" is a vivid, atmospheric daydream, and it's Ritual Talk's best work yet.
—
Britnee Meiser
on July 8, 2019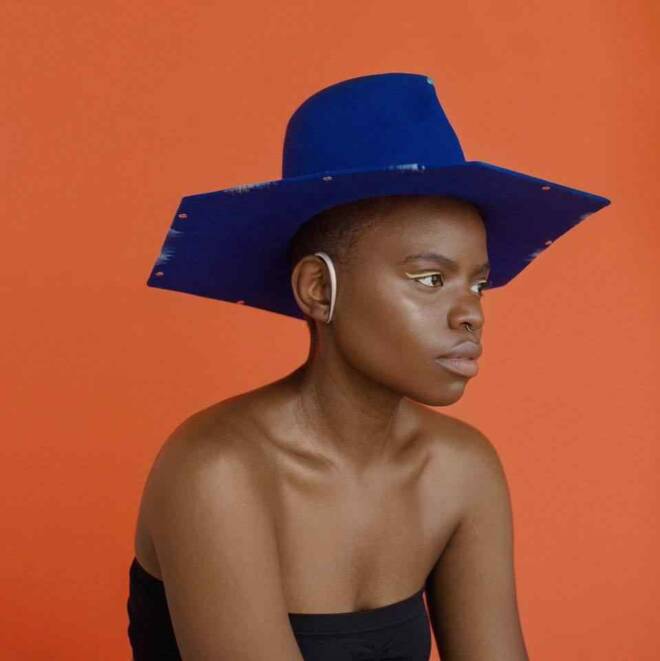 Vagabon - Flood Hands
---
Lætitia Tamko, better known by her moniker Vagabon, leans into electronic with her newest single "Flood Hands." Tamko's voice glides over each beat and synthesizer, shifting from deep and syrupy to high and piercing with casual precision. She played every instrument and produced the entire track, which explains the extreme cohesion. Every sound builds or subtracts from the ones around it as it peaks and drops in just the right places. It is eerie and ethereal as Tamko explores submission to the unknown of love and life. The vulnerability that one must embrace if they are to truly experience it in its full capacity as she sings, "I know even if I run from it / I'm still in it / I know I'll hold you so close." It's not defeatism though—it's a sincere belief that releasing control could be the answer. "Flood Hands" is the first taste of Vagabon's upcoming second album All the Women in Me due out via Nonesuch Records on September 27th.
—
Corey Bates
on July 8, 2019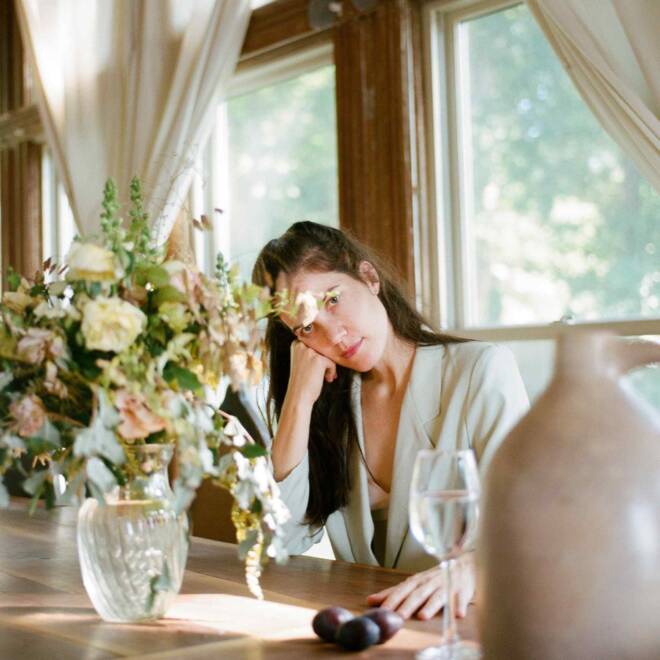 Erin Durant - Islands
---
"Islands," the title track from New York singer-songwriter Erin Durant's recently released sophomore LP, is an open-windowed summer lullaby that captures the emotional dissonance that simultaneously experiencing beautiful weather and heartbreak can bring. Swelling piano melodies, the hiss of jazz-tinged percussion, and Hemingway references alight the tune, while Durant coos with the kind of quiet gravitas that harkens the greats of the folk revival. Durant seems to find some comfort in lyrical escapism, lines that paint images of drinking champagne on the Californian coast are informed by the ones that imply tension—"the islands are calling / the islands are calling / you told me to go and have a good time." Durant's narrator never settles on the ground, but even as the islands call and heartbreak looms at home, the tune shifts and expands like a kaleidoscope of swooning piano and summer breeze.
—
Emma Bowers
on July 5, 2019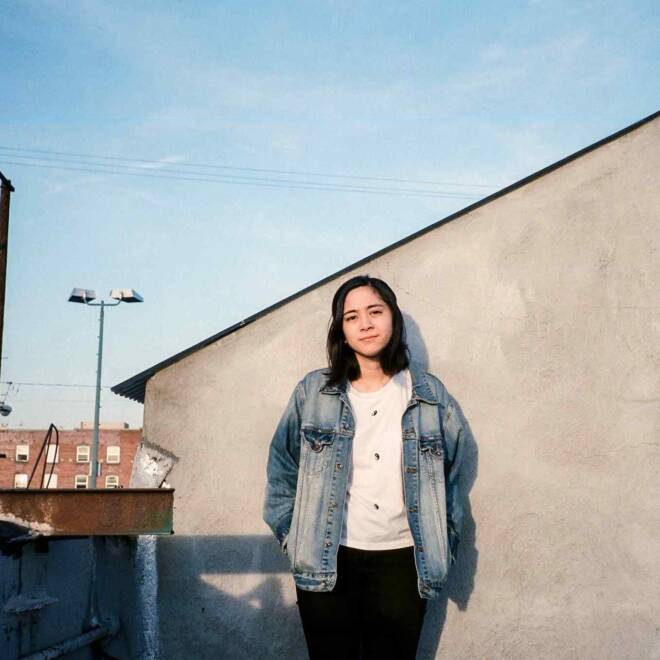 Mini Trees - Thinking of
---
"Thinking of" by Mini Trees is as smooth and melodic as you'd expect from the artist. Kicking in a drum beat after the second verse, this silky synth song is interrupted tastefully with just the right speckling of angst and nuance. Mini Trees is the project of L.A.-based drummer Lexi Vega, who released her first EP under the moniker earlier this year. The five tracks are sweet sounding but still cut to the genuine anxiety of self-discovery and loneliness. It's all at once airy and drenched in meaning. The artist's conflict seems to meet at a pinnacle coming-of-age crossroads of self-expression or self-denial. "Thinking of" embodies this confusion and anger with subtlety and mastery. Mini Trees' breakout EP Steady Me is out now.
—
Hannah Lupas
on July 5, 2019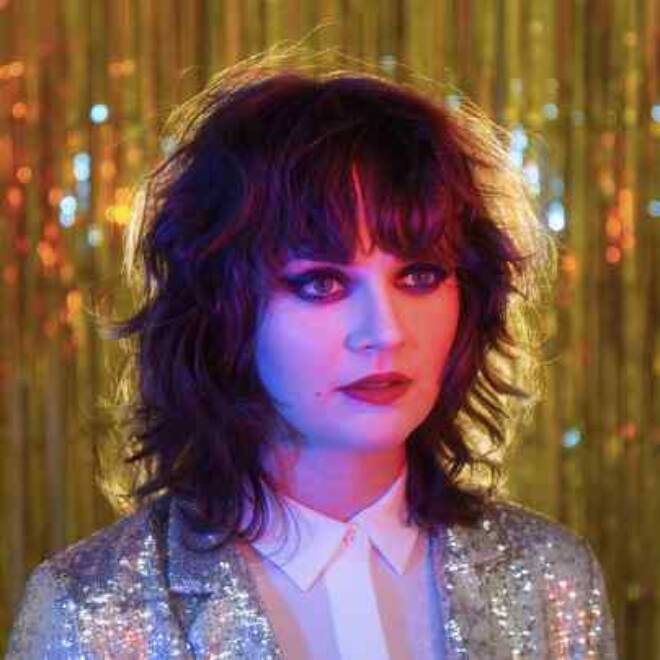 Kate Davis - rbbts
---
On "rbbts," jazz-prodigy turned indie folk-rocker Kate Davis comes to terms with the heart-aching tension of endings and explores the implications of holding on a bit too tightly. With a title that pays homage to a recently shuttered coffee joint in lower Manhattan that Davis once frequented, "rbbts" highlights Davis's keen narrative and melodic sensibility—one that allows her to remain open and empathetic as the world around her falls to rack and ruin. The instrumentals are low and looming, and a drowsy folk-tinged verse blooms into a chorus that is almost anthemic in its expansiveness and tension. Davis's voice is both the salve and the wound, her deft lilt carries the emotional core of the song through the changes in cadence with an artful swiftness. Davis' debut LP Trophy is out on November 8 via Solitaire Recordings.
—
Emma Bowers
on July 5, 2019