Buzzing Daily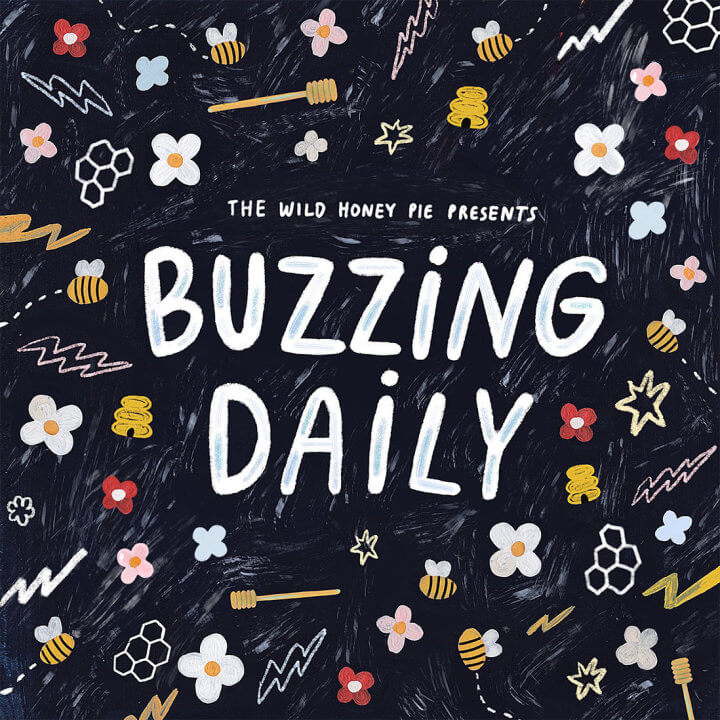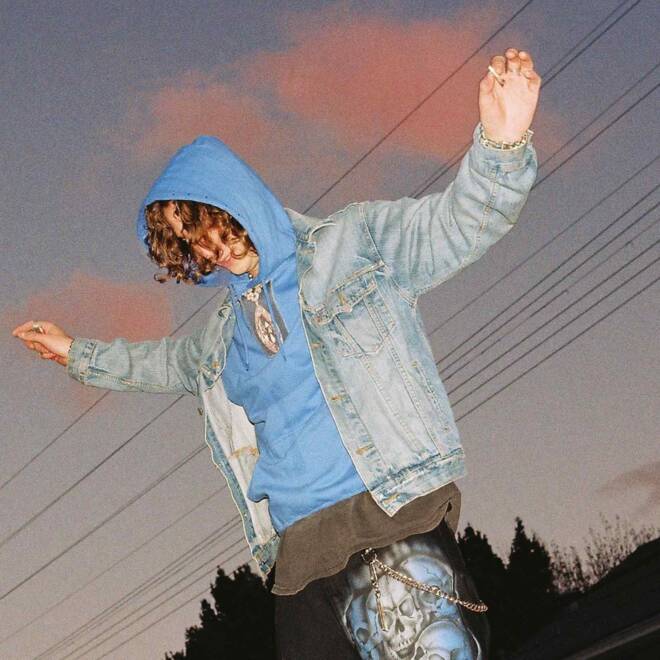 Kid Bloom - Lemonhead
---
"LEMONHEAD" is the shimmering, retro pop jam you'll be blasting with the windows rolled down on blazing hot days. The song is the title track off of the new EP from Kid Bloom, the indie rock project of singer-songwriter Lennon Kloser. In "LEMONHEAD," Kid Bloom drops you straight into an 80's movie—right at the scene where the kids are cutting class to hit the roller rink or sneaking out to jump the fence at the local pool. The track features a dynamic array of crisp, nimble drumming, glamorous keyboards, and a theatrical electric guitar. Despite the fun-infused melody, Kid Bloom drops some hints that the song may be darker than it first appears. "It's hard to explain / out on a bender / losing a day," he sings over the electrifying music and if you're not careful, you might shimmy right past the more ominous implications in the lyrics. Kloser keeps his energy sky-high for the entire track with captivating, throaty vocals that never waver in their confidence and the instruments follow his lead, staying upbeat and feel-good the entire way through. "LEMONHEAD" is the perfect way to end the summer with a bang and you can also find the full 6-track EP out now as well.
—
Brigid Moser
on August 8, 2019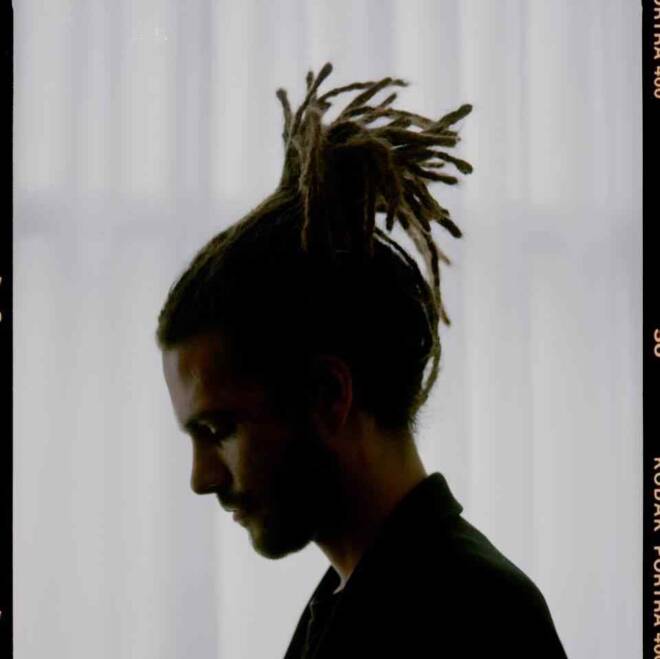 FKJ - Leave My Home
---
The Parisian musician Vincent Fenton, the man behind FKJ (or French Kiwi Juice), just dropped a tribute to his home in France with his newest single, "Leave My Home." The rhythm grooves consistently through the song, creating that lush, electronic jazz vibe that so characteristically marks the New French House music genre—a genre FKJ has helped pioneer. This song itself will keep you purring along all night long, and humming it all week. FKJ is known for his creativity, particularly when it comes to taking his life and turning it into beautiful sequences of perfect chords. "Leave My Home" is no exception. Through the subtle reminiscent tone mixed with an upbeat funky loop, you can almost hear his outlook on life as he prepares to move away from Paris and onto the next chapter of his journey. He points to Paris as one of the biggest influences in his music. Now, only time will tell how these changes will influence his art in albums to come.
—
Monica Hand
on March 18, 2019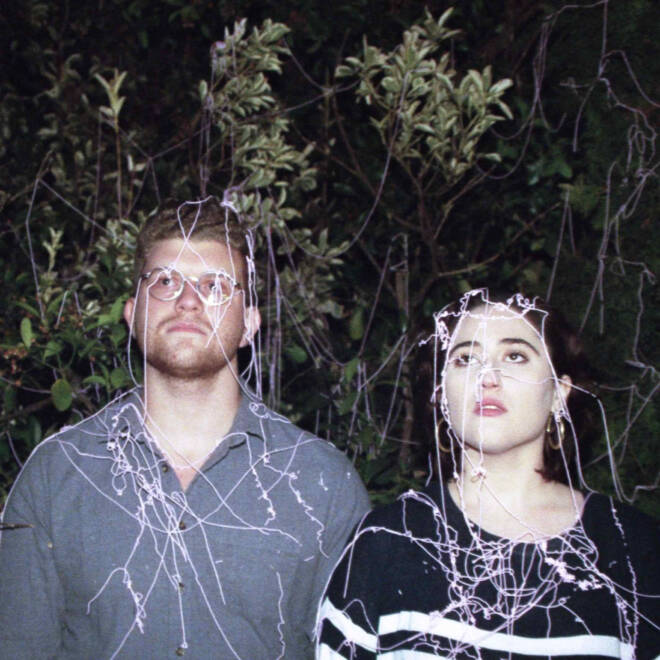 Fake Dad - Indigo
---
"Indigo," the newest release from Fake Dad features pensive lyrics and vocals from the Brooklyn-based duo, Andrea de Varona and Josh Ford, helped by Loren Taylor. Just in time for spring, Indigo's freshness and simplicity are more than welcome. Youthful vocals float above the song's unique cadence and subtle electronic undertones. "Wanna lie by the flowers / Wanna lie there for hours" evokes a certain restfulness and peace, elevated by such poignant lines as "I've learned to sink in the sound and fall away," something easy enough to do listening to this thoughtful track.
—
Jazzmyne Pearson
on March 15, 2019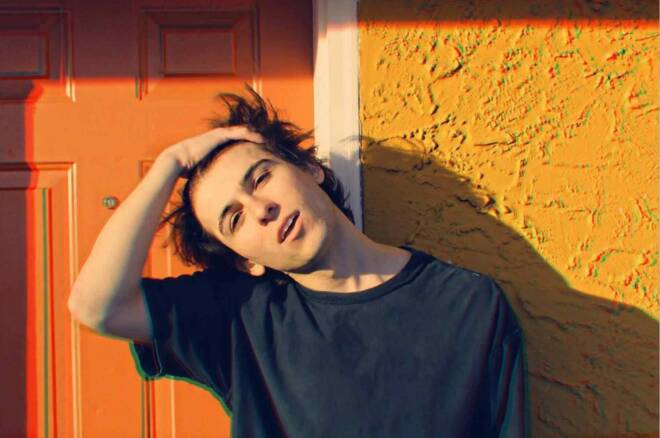 Loud Hound - High in the Bathroom
---
Distant party sounds and the definitive click of a closing door open Loud Hound's newest single, "High in the Bathroom." Suddenly, you're in a private room at a hazy house party, utterly immersed in low-fi rock sounds and Loud Hound's reverb-heavy vocals. Jersey-based artist Tommy Florio sings, "All we have in common is getting high in the bathroom," and you realize listening to this song feels like doing exactly that. The instruments are loud but muffled, and the psychedelic synth that joins the chorus sounds like something skirting the edge of sobriety — a slightly trippier Alvvays. There's a sadness to the song that is uniquely carefree, like knowing there's nothing to do for your wounded heart but to let go of your inhibitions completely. The production compliments that mood nicely, arranging the music in a way that feels like a loosening of one's grip on reality, while still maintaining clarity and tightness overall. "High in the Bathroom" is Loud Hound's fourth single, and it effectively showcases Florio's talents as a singer-songwriter and producer. We can't wait to see what he'll release next.
—
Britnee Meiser
on March 15, 2019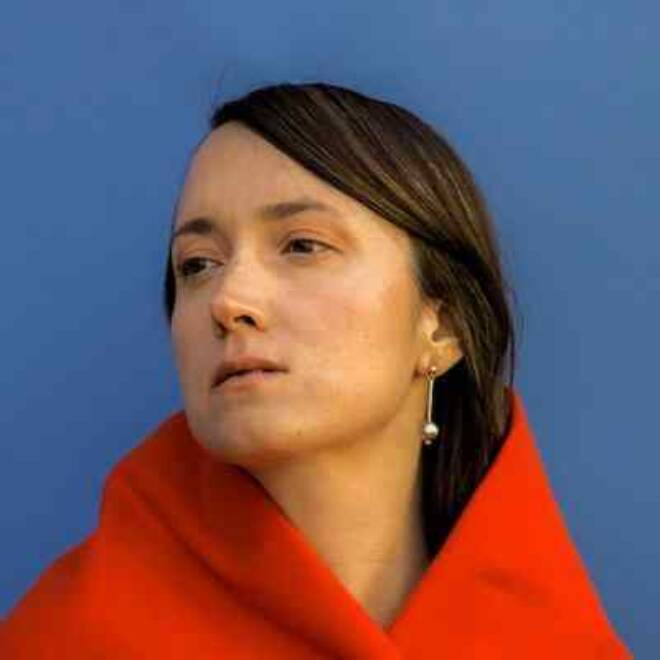 Taken By Trees - Careless Whisper
---
Not many can get away with not only gracefully covering a George Michael classic, but also managing to give it a distinctly refreshing take. Taken By Trees does just that in their recently released cover of "Careless Whisper." Swedish singer-songwriter Victoria Bergsman is like your magical tour guide through a lush, brightly-hued rainforest. Her unmistakable voice guides you through this entrancingly sultry, Caribbean-inspired rendition that'll make you sway in ways the song has never made you sway before. A reggaeton-like beat pulses underneath fluid, hypnotic synths that spill over Bergsman's clear and silvery vocals — creating a practically spiritual experience. Produced by Dan Lissvikk of Swedish dance-rockers Studio and Aaron Drake and featuring Mr Little Jeans on backing vocals, this cover is nothing short of impressive.
—
Andrea de Varona
on March 14, 2019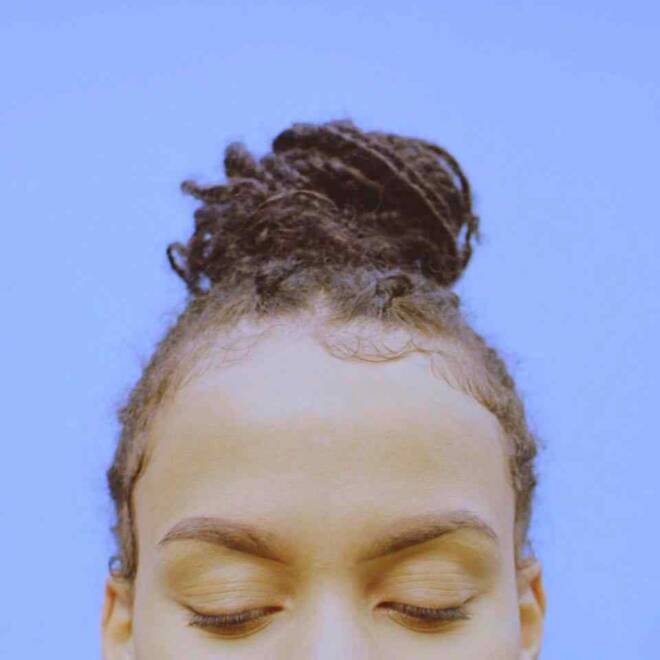 Pip Millett - Try a Little Tenderness
---
British R&B singer Pip Millett pays homage to Otis Redding with her newest single, "Try a Little Tenderness." The cover retains the soul and spunk of the original while bringing in modern sonic elements that nestle it firmly in the 21st century. Millett swaps Redding's horns and piano for a heavy bass line and a soft, clapping hi-hat that groove behind her vocals. Smooth and sure, Millet's voice is the standout element of this song. It's got a soul-appropriate swing that feels effortless as it carries you from one verse to the next, and her crooning, lo-fi cadence, which feels a little bit indie, hooks you onto her every word. The lyrics stay true to the original, though the fact that they're being sung by a young woman — the subject of the song — turns the meaning on its head in a great way. "Try a Little Tenderness" is beautiful and deceptive in its simplicity, and it's only the sixth song Millett has ever released. We can't wait to see what's next from her.
—
Britnee Meiser
on March 13, 2019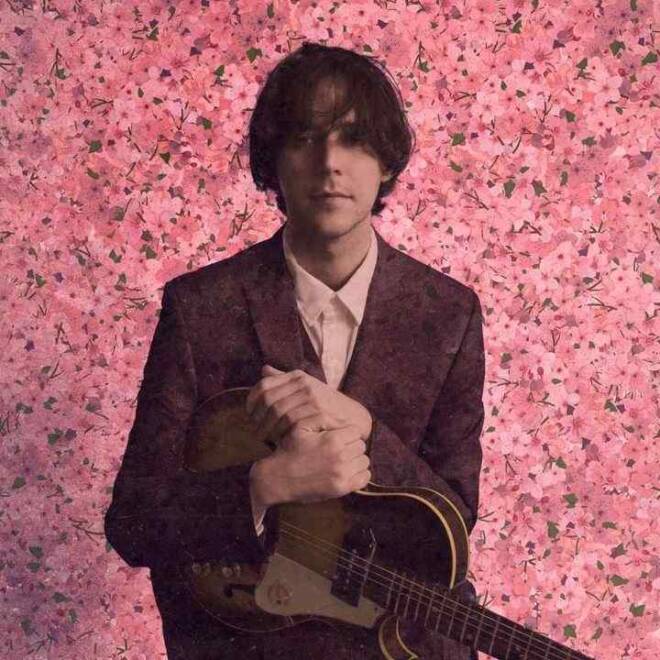 Sam Evian - Cherry Tree
---
"Cherry Tree" is the first song that Sam Owens ever released under the name Sam Evian. It's fitting as such since the song seems to be just the right mix of his soft rock sensibilities — no clichés and just the right amount of guitar riff mixed with a steady piano tone. "Cherry Tree" was written by Sam under an actual cherry tree in Central Park, which only adds to the authenticity of the vibe. The track is also very lyrically compelling. Like poetry strikes the mind and the heart, Sam's words hit you in all the right places, "Cherry tree hungover me / Waving with empathy" and "Tell me life's a passing cloud." The guitar that comes in around the first minute is absolutely addictive. It's just like having a daydream under a tree in a park, refreshing and full of creative life. Even in the slowness, the song is just that, creative and refreshing.
—
Monica Hand
on March 13, 2019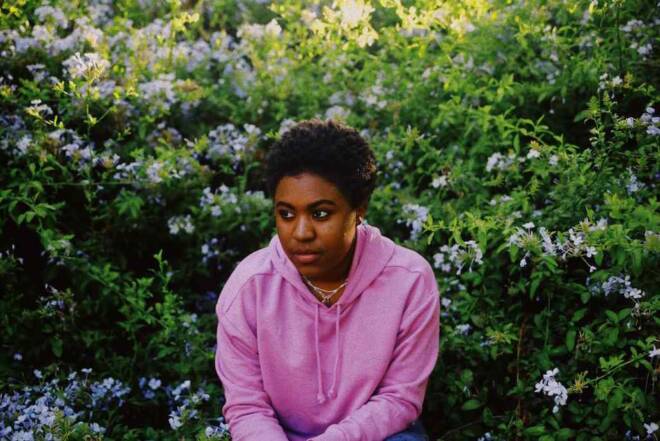 Christinna O - Lay It Down
---
If smooth had a sound it just might be Philly-based R&B vocalist and spoken word poet, Christinna O.  At just 19-years-old, Christinna O brings out the sleekness of her sultry funk influences on her latest single, "Lay It Down." The track comes as a glimpse into her upcoming EP, Girl In Passing, and sets the groundwork for a matured yet vibrant sound. Her style brings to mind soul queens like Toni Braxton and Brandy with its driving beat, thoughtful melodies, and a hook that just won't quit. "I trust you," Christinna O sings as she takes you by the hand and into a moment of intimacy. She says, in regards to the subject matter, "It's a choice and a permission, to let someone else know that they are welcome and they are the one I'm ready to lay down my burdens with. To feel valid in my vulnerability but ultimately, love."
—
Deanna DiLandro
on March 12, 2019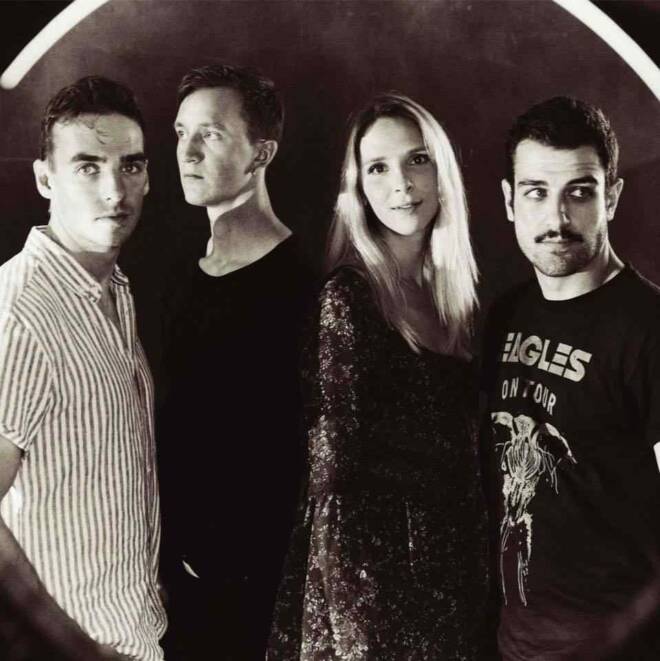 Wild Rivers - Moving Target
---
"Are you too far departed?" is the central question in Wild Rivers' newest single, "Moving Target." The song is about losing touch with someone you love and the desperate longing that drives you to reach for that person regardless of how far away they might be. "Moving Target" is a heartbreak-filled ballad that moves you along with the melodic passion the Toronto-based band is known for. Khalid Yassein and Devan Glover's haunting lyrics and powerful vocals drive the band's first single after their stellar 2018 EP release, Eighty-Eight. The band is touring Canada next month and has a few US shows planned later in the year.
—
Giulia Santana
on March 12, 2019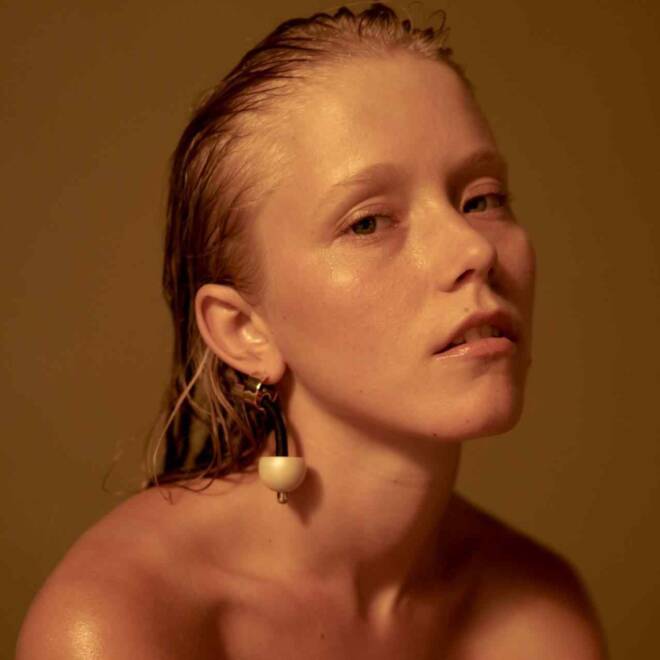 Alice Phoebe Lou - Galaxies
---
South African singer-songwriter, Alice Phoebe Lou meanders through space in her newest single, "Galaxies." The song is not loud or over the top, but it feels expansive. Lou's voice layers well atop atmospheric synthesizers and minimalistic guitar, but she pierces through occasionally with short high pitched yelps. It is a mix of her usual folk rock with a more electronic sound leaning towards something I could envision Bjork releasing. The languid, spacey and atmospheric sensation mimics the subject matter. The image of the galaxy in the song evokes a feeling of smallness and insignificance in the grand scheme of things as she sings, "we'll go down the longest stream / reflected in a sunbeam / just a speck of dust in the milky way." About two thirds through the five-minute track, it escalates. The synths build, guitar speeds up, and the percussion fills out. Lou's voice accentuates this change as she slides into her yips at the end of almost every line — giving it a primal and exciting quality before she settles back into the droning for the last part. The song is the second single off her newest album, "Paper Castles," which came out on March 8th. Lou is currently on the North America leg of her tour and will be performing during SXSW before heading to Europe in April.
—
Corey Bates
on March 11, 2019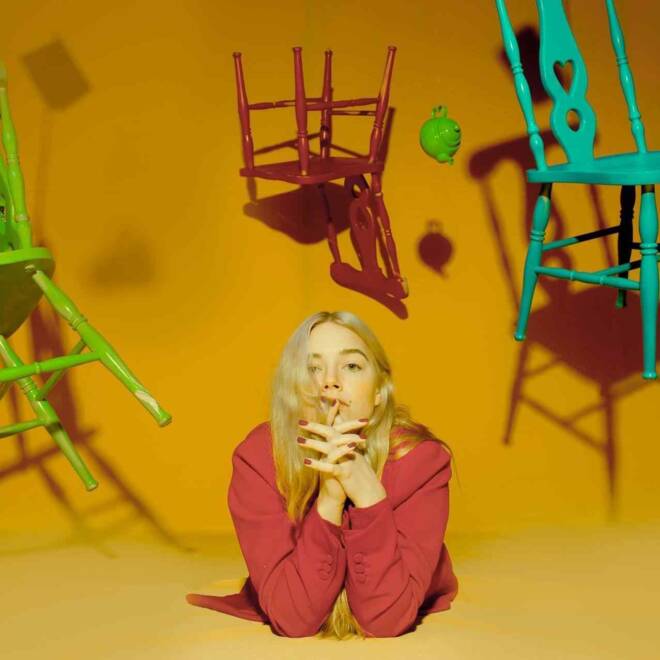 Ashe - Moral of the Story
---
California pop artist, Ashe dropped her poignant ballad, "Moral of the Story" on Valentine's Day. Ouch. This one is heart-wrenching as can be, detailing the failure of a serious relationship that had promise until it didn't. Ashe ultimately blames the beginning and the end of the relationship on the couple's youth. Starry-eyed and hopeful, they decide to take on the world together. Then, things "turn volatile" and it all falls apart. Ashe finds her pop niche with this dramatic sound, as the strings, choir-like back-up arrangements, and heavy beat conspire to form a full and emotional track. Even though she appears pretty skeptical on this track, Ashe maintains a relatable and even humorous edge. She sings, "They say it's better to have loved and lost than to never have loved at all / But that could be a load of shit." The song aims to teach those who haven't gone through a life-altering break-up how hellish and sad it can feel. "Moral of the Story" exposes the necessary reality of moving on.
—
Jacqueline Zeisloft
on March 8, 2019