Buzzing Daily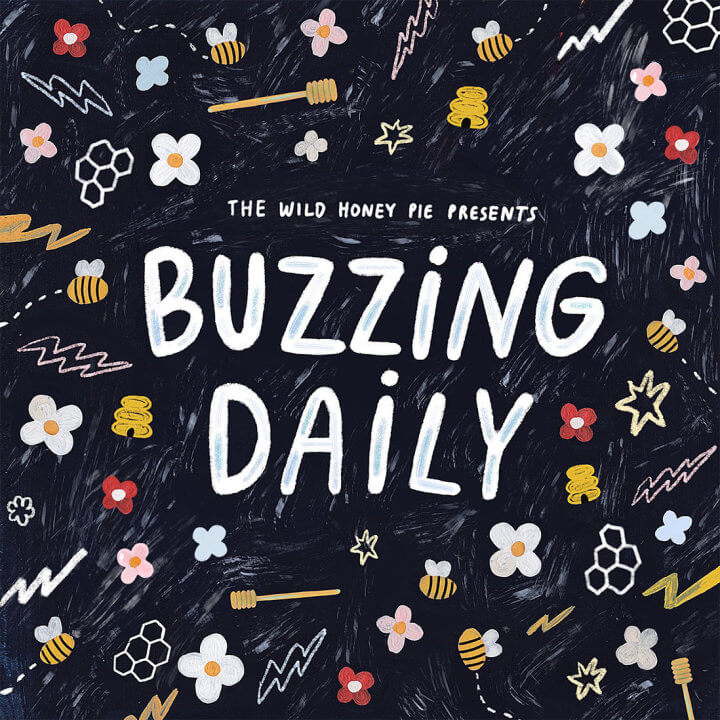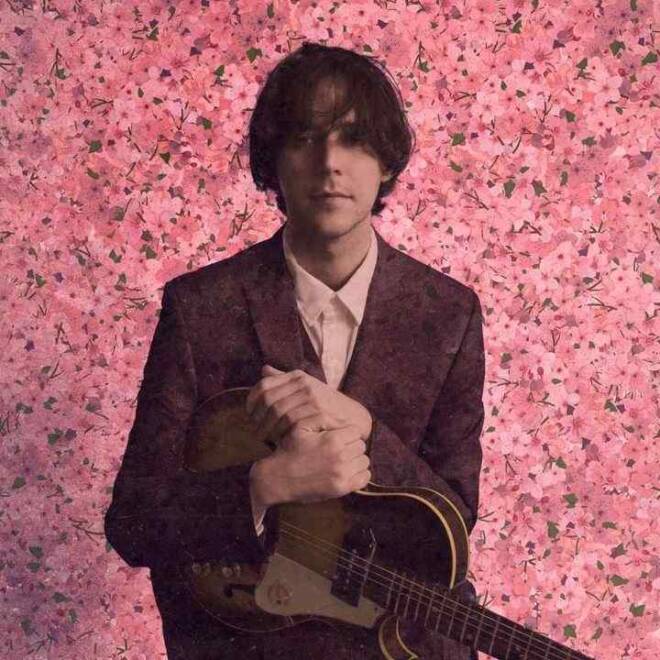 Sam Evian - Cherry Tree
---
"Cherry Tree" is the first song that Sam Owens ever released under the name Sam Evian. It's fitting as such since the song seems to be just the right mix of his soft rock sensibilities — no clichés and just the right amount of guitar riff mixed with a steady piano tone. "Cherry Tree" was written by Sam under an actual cherry tree in Central Park, which only adds to the authenticity of the vibe. The track is also very lyrically compelling. Like poetry strikes the mind and the heart, Sam's words hit you in all the right places, "Cherry tree hungover me / Waving with empathy" and "Tell me life's a passing cloud." The guitar that comes in around the first minute is absolutely addictive. It's just like having a daydream under a tree in a park, refreshing and full of creative life. Even in the slowness, the song is just that, creative and refreshing.
—
Monica Hand
on March 13, 2019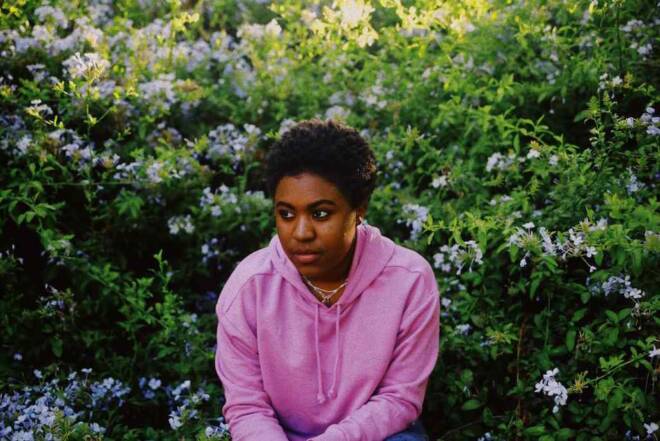 Christinna O - Lay It Down
---
If smooth had a sound it just might be Philly-based R&B vocalist and spoken word poet, Christinna O.  At just 19-years-old, Christinna O brings out the sleekness of her sultry funk influences on her latest single, "Lay It Down." The track comes as a glimpse into her upcoming EP, Girl In Passing, and sets the groundwork for a matured yet vibrant sound. Her style brings to mind soul queens like Toni Braxton and Brandy with its driving beat, thoughtful melodies, and a hook that just won't quit. "I trust you," Christinna O sings as she takes you by the hand and into a moment of intimacy. She says, in regards to the subject matter, "It's a choice and a permission, to let someone else know that they are welcome and they are the one I'm ready to lay down my burdens with. To feel valid in my vulnerability but ultimately, love."
—
Deanna DiLandro
on March 12, 2019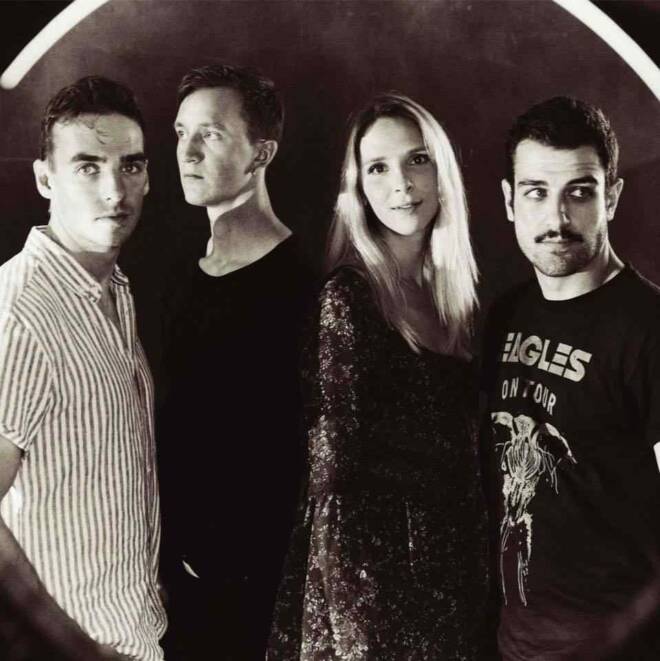 Wild Rivers - Moving Target
---
"Are you too far departed?" is the central question in Wild Rivers' newest single, "Moving Target." The song is about losing touch with someone you love and the desperate longing that drives you to reach for that person regardless of how far away they might be. "Moving Target" is a heartbreak-filled ballad that moves you along with the melodic passion the Toronto-based band is known for. Khalid Yassein and Devan Glover's haunting lyrics and powerful vocals drive the band's first single after their stellar 2018 EP release, Eighty-Eight. The band is touring Canada next month and has a few US shows planned later in the year.
—
Giulia Santana
on March 12, 2019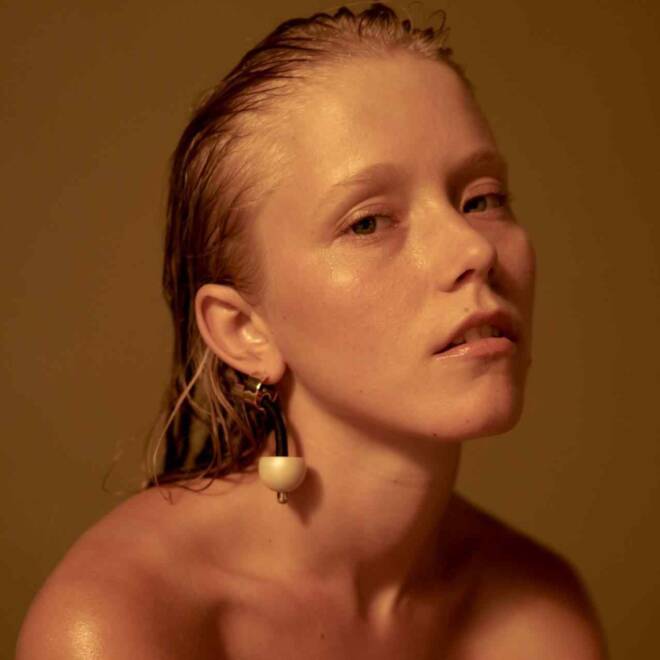 Alice Phoebe Lou - Galaxies
---
South African singer-songwriter, Alice Phoebe Lou meanders through space in her newest single, "Galaxies." The song is not loud or over the top, but it feels expansive. Lou's voice layers well atop atmospheric synthesizers and minimalistic guitar, but she pierces through occasionally with short high pitched yelps. It is a mix of her usual folk rock with a more electronic sound leaning towards something I could envision Bjork releasing. The languid, spacey and atmospheric sensation mimics the subject matter. The image of the galaxy in the song evokes a feeling of smallness and insignificance in the grand scheme of things as she sings, "we'll go down the longest stream / reflected in a sunbeam / just a speck of dust in the milky way." About two thirds through the five-minute track, it escalates. The synths build, guitar speeds up, and the percussion fills out. Lou's voice accentuates this change as she slides into her yips at the end of almost every line — giving it a primal and exciting quality before she settles back into the droning for the last part. The song is the second single off her newest album, "Paper Castles," which came out on March 8th. Lou is currently on the North America leg of her tour and will be performing during SXSW before heading to Europe in April.
—
Corey Bates
on March 11, 2019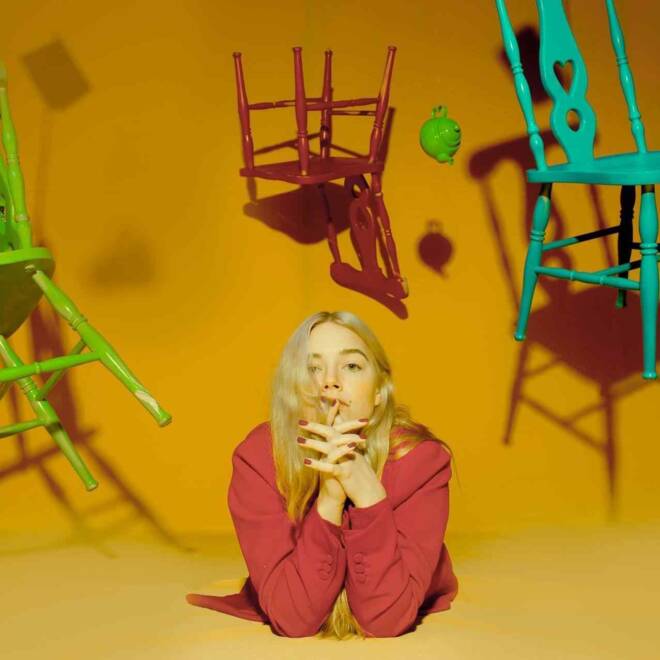 Ashe - Moral of the Story
---
California pop artist, Ashe dropped her poignant ballad, "Moral of the Story" on Valentine's Day. Ouch. This one is heart-wrenching as can be, detailing the failure of a serious relationship that had promise until it didn't. Ashe ultimately blames the beginning and the end of the relationship on the couple's youth. Starry-eyed and hopeful, they decide to take on the world together. Then, things "turn volatile" and it all falls apart. Ashe finds her pop niche with this dramatic sound, as the strings, choir-like back-up arrangements, and heavy beat conspire to form a full and emotional track. Even though she appears pretty skeptical on this track, Ashe maintains a relatable and even humorous edge. She sings, "They say it's better to have loved and lost than to never have loved at all / But that could be a load of shit." The song aims to teach those who haven't gone through a life-altering break-up how hellish and sad it can feel. "Moral of the Story" exposes the necessary reality of moving on.
—
Jacqueline Zeisloft
on March 8, 2019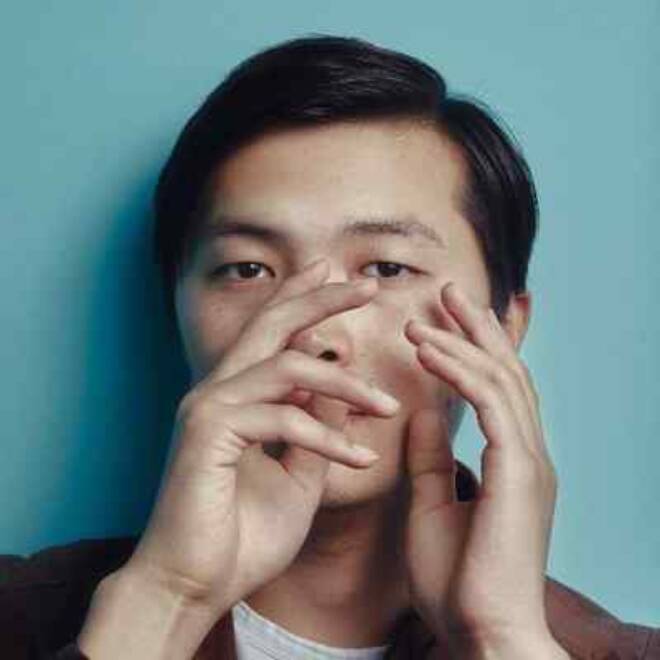 Magnolian - Indigo
---
You blow into "Indigo" on a warm breeze. Magnolian, the stage name of singer-songwriter Dulguun Bayasgalan, slowly pulls you into this sunkissed but hazy world with his soothing, steady voice— one that could easily wax world-weary, but is peaceful instead. Although the lyric "still getting over you," implies loss, the song doesn't force a juxtaposition between its lyrics and sound. It brushes on melancholy, but comes across as genuinely hopeful for what may come next. Bayasgalan sings, "I'm indigo and violet and blue." Then the song lifts up before the line, "I'm so in love with you," where it bursts and cascades down. The wash of background instruments twinkle. Light breaks in allowing the love he sings about to radiate. Allow yourself to become enveloped as the song pulses and pans between your earbuds.
—
Anna Haas
on March 7, 2019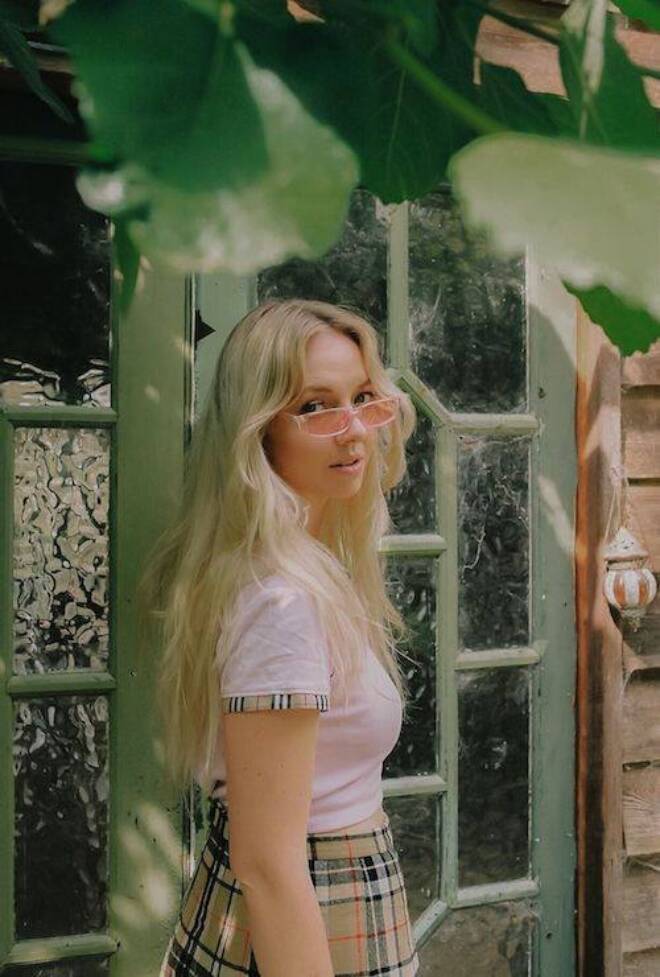 Harmony Byrne - Loving You Is Lonely
---
Aussie indie rocker Harmony Byrne grew up singing songs in Mormon church choirs. On her newest single, "Loving You Is Lonely," she harnesses that gospel influence to create an alt-rock sound that is equal parts ruminative and moody. At its core, the song is a meditation on what it means to be in love with an artist. Lines like "I want more / You want less / But we want this" showcase Byrne's thoughtful lyricism as well as the inevitable loneliness of loving someone who puts their art first. The music is equally introspective with a soft mid-tempo drum beat and an electric guitar that feels like falling into a daydream. Byrne's vocals, reminiscent of a slightly sweeter Courtney Barnett, command the song with each smooth, lilting high note. You have no choice but to hang onto her every word.
—
Britnee Meiser
on March 7, 2019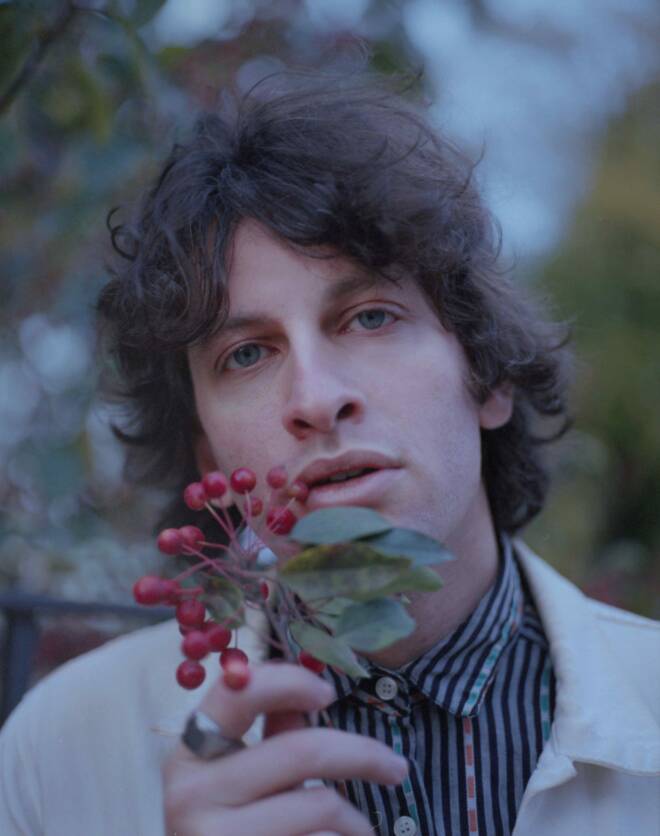 Andrew Fox - Matchless
---
With Andrew Fox's debut album Shock by Shock on the way, The Wild Honey Pie premieres the latest single, "Matchless." Full of energy and motion, "Matchless" is the kind of song that needs to be on your morning commute playlist. It has an electricity to it that can keep you moving and singing along after only hearing it once in the way old pop classics do. Fox is a music veteran who is part of the Dave Harrington Group and has also put out solo electronic work under the name VISUALS. The influences of his past all melt into this new and exciting sound. Embedded in the movement of the song are lyrics that speak to our current reality and Fox tells us, "We're living through a trying moment, and this song is the idea that we are not fighting alone." Catch Shock by Shock out March 22 on your favorite music platform.
—
Dara Bankole
on March 7, 2019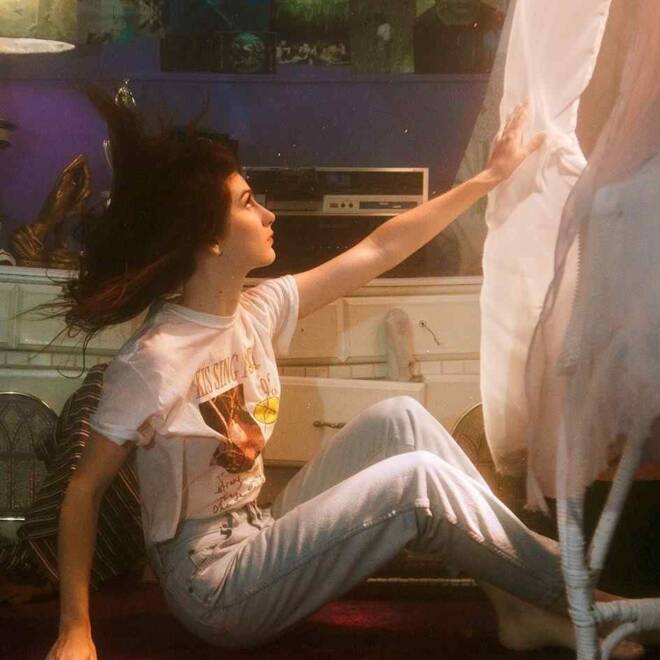 Weyes Blood - Everyday
---
 A haunting piano melody opens Weyes Blood's "Everyday," but it's quickly tossed aside, hidden by layers of saccharine 1960's pop orchestration bouncing along like The Turtles or Sgt. Pepper-era Beatles. Intriguingly, the eerie tune was foreshadowing major key melodies hiding minor key emotions. It's those two telltale words in the chorus — "Then again…" — that remind us to take a careful listen to what singer Natalie Mering, the creative force behind Weyes Blood, is really trying to say. The sweet smile of the song is just a facade for the darkness underneath, and every element of the song is trying to get that across. Even the music video features an idyllic ski chalet slowly turning into a nightmarish slaughterhouse over the course of a party, like a horror movie relegated to the bargain bin. The infections buh-duh-buhs serve to hide lines like, "I'm so scared of being alone," and the heartbreaking, "Got a lot of years of bad love to make okay." But like the characters determined to wait on true love, Mering puts on a happy face to sing through her sadness. "You never let it show."
—
Daniel Shanker
on March 6, 2019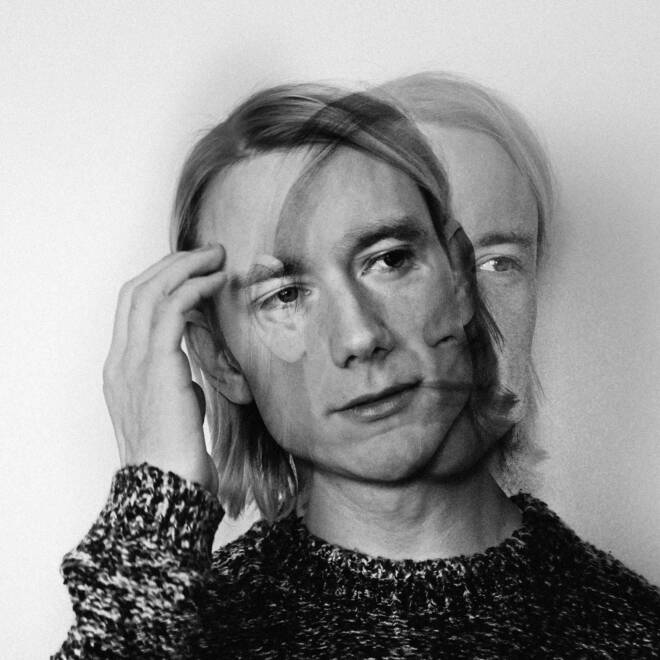 minihorse - Drink You Dry
---
Minihorses' latest track, "Drink You Dry," the lead single off their debut record, Living Room Art, truly grabs you from the instant it begins. Once you hit play, you know you're in for a punchy electric guitar, head bopping ride you can't get off— one that'll leave you feeling melancholy yet surprisingly revitalized. "Drink You Dry" is hardly an early release for bandleader, Ben Collins, who's been working alongside some of Michigan's most talented musicians for years and releasing music under the moniker minihorse since 2016. That being said, in some ways, "Drink You Dry" is what started it all. Collins says he initially recorded it as a demo to remember the chords and melody with plans to revisit it with his band if he felt so inclined. A while after, the band attempted to re-record the track, but it just wasn't the same. "No matter how hard we tried, we were never able to recapture the feeling of this demo." Soon after, Collins brought in his friend Anna Burch to sing some harmonies with him, and sure enough, that restored some of the magic of the original demo.  
"Drink You Dry" is lyrically inspired by the time Collins got arrested after playing his first solo show and had to spend the night in jail. The nebulous nature of the phrasing lines up with the frustration and confusion he probably felt throughout that night. Collins has lived through varying experiences, traveling the world while meeting a host of characters and building friendships both musical and personal along the way. Therefore, it seems natural that he would be so open to the endless possibilities of collaborating with others on a track regardless of how personal the song might have been when he first conceived it. "Drink You Dry" embodies the ways in which Collins so artfully and openly invites people into his musical storytelling. Burch plays both guitar and vocals on the track and had an undeniable influence on the infectiously honest mood of the piece. Minihorses' debut album, Living Room Art is out April 3rd via Park The Van Records.
—
Andrea de Varona
on March 6, 2019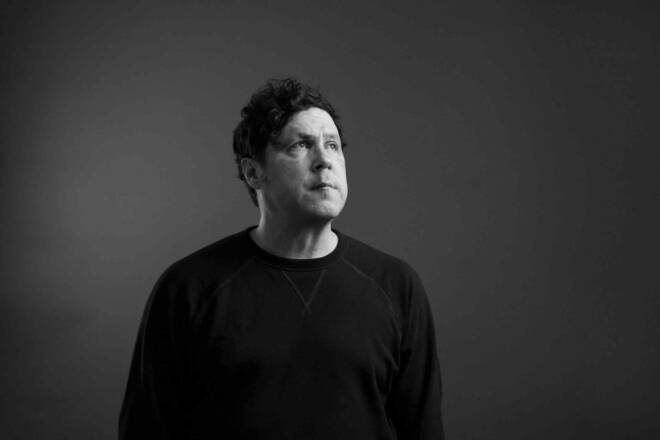 Damien Jurado - South
---
Along with the announcement of his new album, In the Shape of a Storm, out April 12, prolific indie folk artist Damien Jurado has released a strikingly sparse and melancholic single titled "South." Jurado, who frequently collaborated with the late Richard Swift, recorded the entirety of In the Shape of a Storm in one afternoon — favoring acoustic tracks that are stripped in instrumentation but still deeply emotive. With nothing more than light, rhythmic guitar plucking and a crooning vocal, the beauty of "South" lies in its simplicity. All of your attention is forced onto the melody and the darkly compelling lyrics, which are evocatively and eloquently performed. Hard lines like "You take New York / And I will marry Lee / Let's see who comes back worse," are capped by a whistle reminiscent of a cautionary tale, closing out what is surely one of the most vulnerable and stripped songs of Jurado's career.
—
Britnee Meiser
on March 5, 2019