Buzzing Daily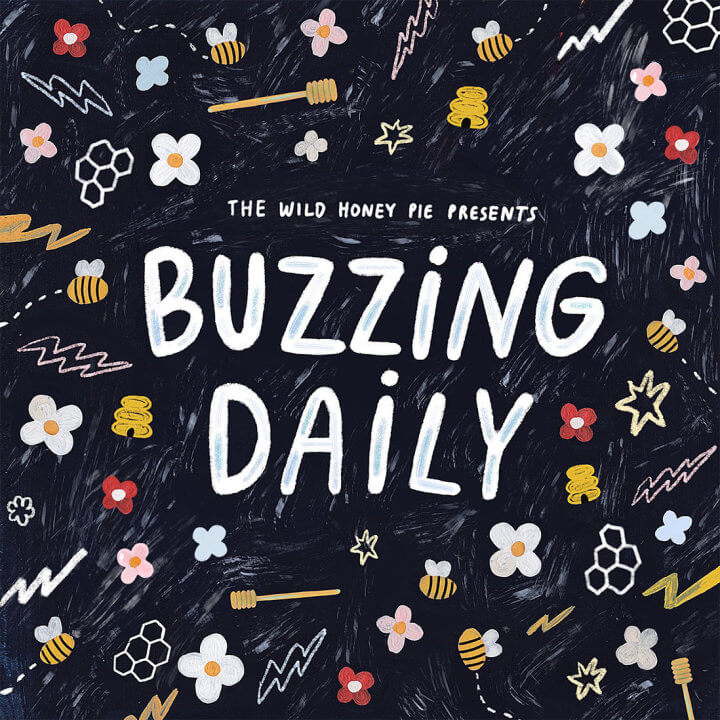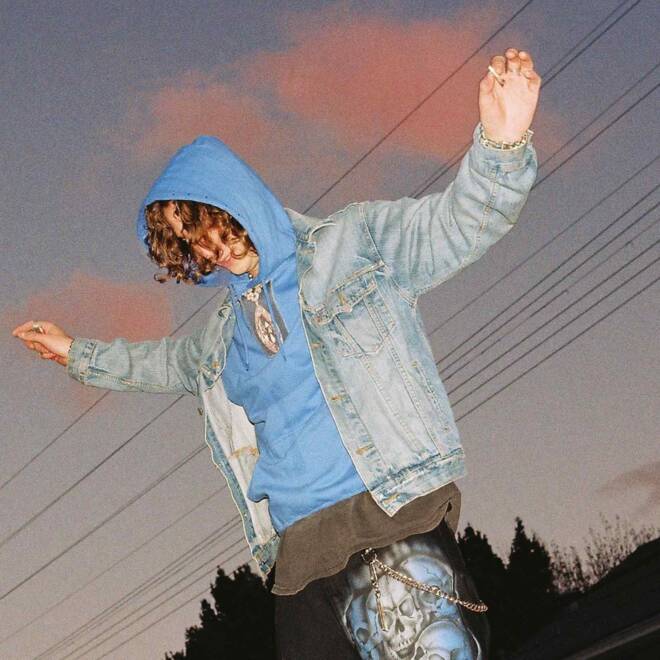 Kid Bloom - Lemonhead
---
"LEMONHEAD" is the shimmering, retro pop jam you'll be blasting with the windows rolled down on blazing hot days. The song is the title track off of the new EP from Kid Bloom, the indie rock project of singer-songwriter Lennon Kloser. In "LEMONHEAD," Kid Bloom drops you straight into an 80's movie—right at the scene where the kids are cutting class to hit the roller rink or sneaking out to jump the fence at the local pool. The track features a dynamic array of crisp, nimble drumming, glamorous keyboards, and a theatrical electric guitar. Despite the fun-infused melody, Kid Bloom drops some hints that the song may be darker than it first appears. "It's hard to explain / out on a bender / losing a day," he sings over the electrifying music and if you're not careful, you might shimmy right past the more ominous implications in the lyrics. Kloser keeps his energy sky-high for the entire track with captivating, throaty vocals that never waver in their confidence and the instruments follow his lead, staying upbeat and feel-good the entire way through. "LEMONHEAD" is the perfect way to end the summer with a bang and you can also find the full 6-track EP out now as well.
—
Brigid Moser
on August 8, 2019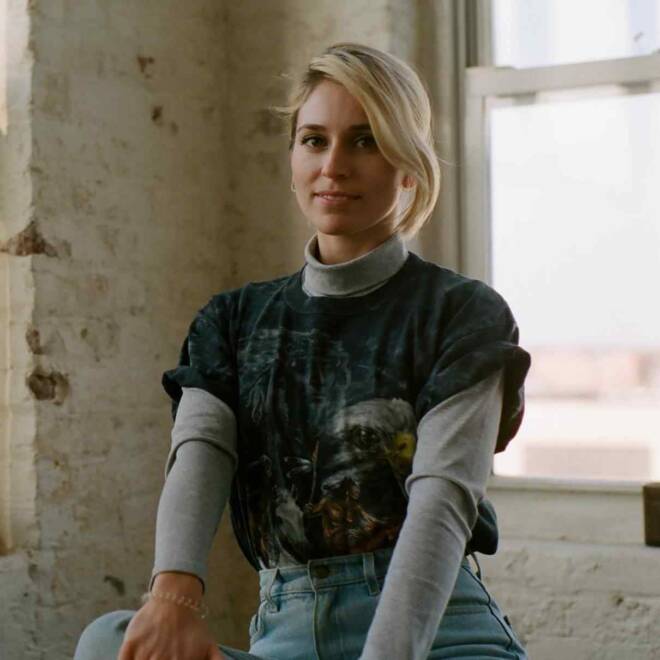 MUNYA - Blue Pine
---
"Blue Pine" is the title track off of Canadian synth-pop artist MUNYA's latest EP. She has been busy this past year releasing three separate EPs that she has tied together to create her self-titled album. The newest single is named after the fictitious mountain in Twin Peaks, which Josie Boivin, the sole member of the project, cites as a major influence. The song has a slow build, resting in the atmosphere of synthesizers and drum machines for a little over a minute before Boivin's falsetto joins the fray. While some of the synths sit within the same register as her voice, others layer over and under creating a fuller sound. Though the song rests well within dream/synth-pop there are remnants of folk—a wisp of mountain air floating in and out as her voice pierces through the synthetic noise. There is a mystical quality to the track as she sings of a place somewhere between real life and dreams. The Blue Pine mountain may not be here in reality, but Boivin's revelry of the Lynchian artifact makes it almost tangible.
—
Corey Bates
on March 22, 2019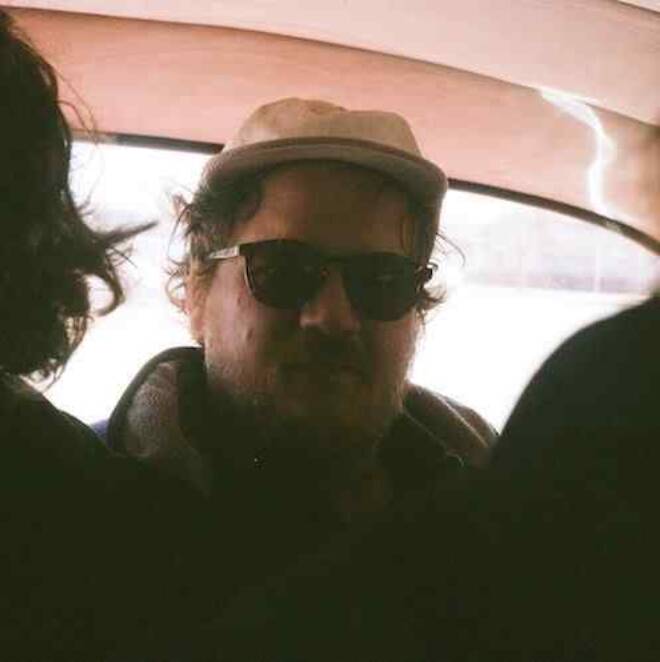 Michael Nau - No Quit
---
"No Quit" is the newest low-fi groove from indie folk-rocker Michael Nau. A multi-talented singer and instrumentalist, Nau previously fronted the bands Cotton Jones and Page France. His most recent solo album, Michael Nau & The Mighty Thread, proved his laid-back arrangements to be deceptively simple and impressively cohesive in mood. "No Quit" is his first single since that release, and it does not disappoint. Soulful and smooth, this track is the definition of easy listening—a variety of influences are working together to quietly grab your attention. The fuzzy guitar and synths are reminiscent of 70s psychedelia. Nau's crooning vocal rests comfortably in soul music, and the reverb-heavy production makes the entire thing sound like it was recorded on a stage. The result is a song that sounds like it has existed since the beginning of time.
—
Britnee Meiser
on March 22, 2019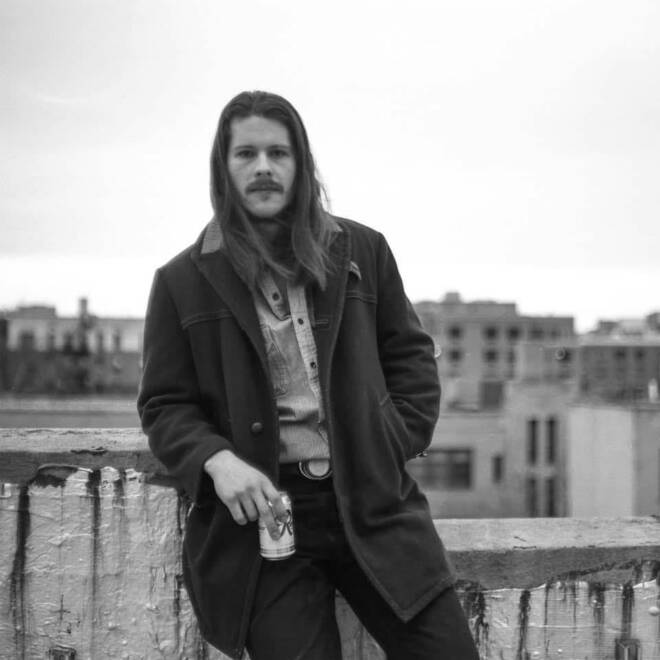 Chris Rovik - Let Go
---
"Let Go", the title track off of Brooklyn indie-folk artist Chris Rovik's debut EP, mulls over an inability to relinquish control. Rovik, who is also the frontman of the indie-rock trio Clone Wolf, proves that you don't need to be loud to be powerful. There is beauty in the quiet and simplicity just as there is in complexity. The song opens with droning ambient sound then sinks into a repetitive fingerpicking pattern that continues throughout. Rovik's soulful voice enters the song soon after as he sings "why can't I let go / I don't do well with control" solidifying the message early on. The song feels like it wants to build as it goes on. It pushes and pushes at its constraints, but they never yield. The ambient noise builds as the backing vocals loom eerily, but Rovik dutifully reigns it in. Each time you think he will break free of it, he cycles back to the beginning of the guitar riff, further adding to this feeling of stagnation. As the song comes to a close, we realize he never did let go.
—
Corey Bates
on March 21, 2019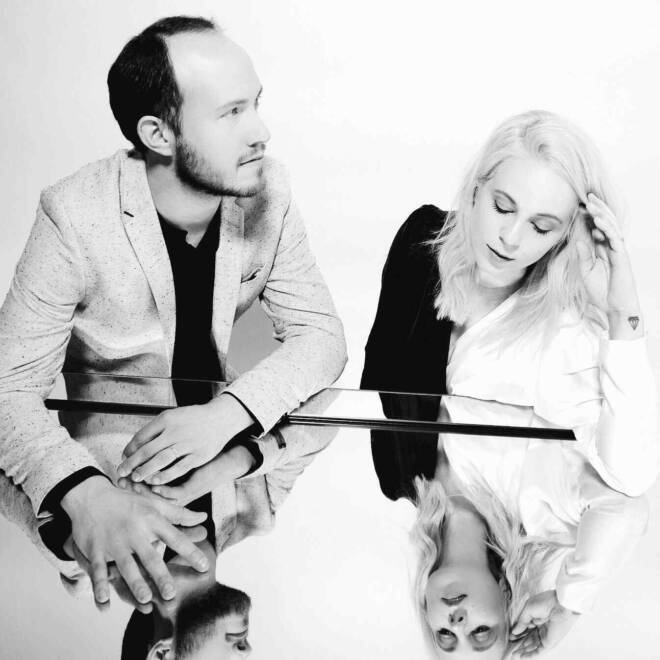 Savoir Adore - Body Heat
---
Brooklyn dream-pop duo Savoir Adore's newest single, "Body Heat," feels like being transported to a glittery 80s dance party. Lush with technicolor synth sounds and carried by vocals as crisp and clear as a diamond, the song is a hi-fi headbanger that grips you from start to finish. The bright and fun production style makes apparent the song's intricacies—like the low, ooo-ing backing vocal in the verses, barely above a whisper—while still letting you immerse yourself in the sound as a whole. Singer Lauren Zettler's vocals are reminiscent of a millennial Madonna; playful and reverberating, they dance through the song with an inviting wink in your direction. "Body Heat" is a fun, hook-filled pop song perfect for dancing the night away with your friends. Hear it live when Savoir Adore plays the late-night dance party at Welcome Campers this May. You can buy tickets here.
—
Britnee Meiser
on March 21, 2019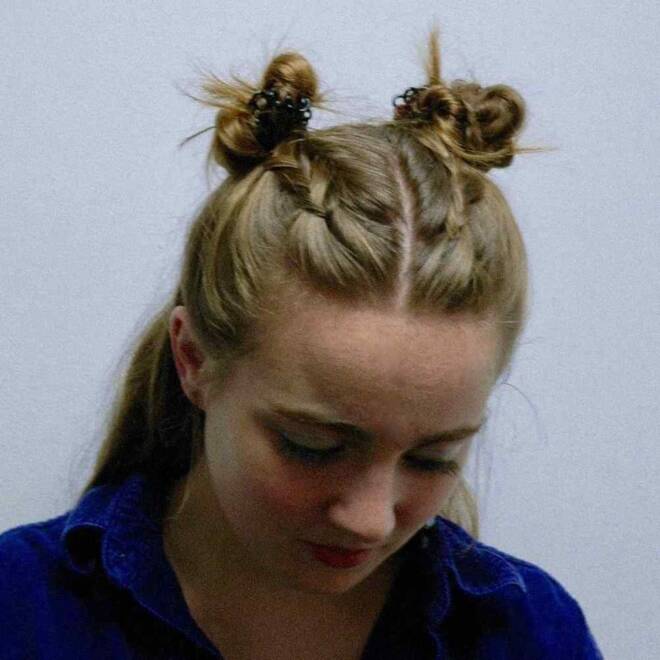 Darcie - Mango
---
"Mango," explores the innocent and intoxicating feeling of figuring out who you are and being exactly that. The sweet vocals of Zigi, who now rocks the Darcie name alone, are enough to get you addicted to the mellifluous vibes of the song. With strong calls of love and confusion from getting lost in someone, the lyrics and melody fully encompass Darcie's unique and lovable sound. The artist is set to play her first headlining shows in the UK next month.
—
Giulia Santana
on March 20, 2019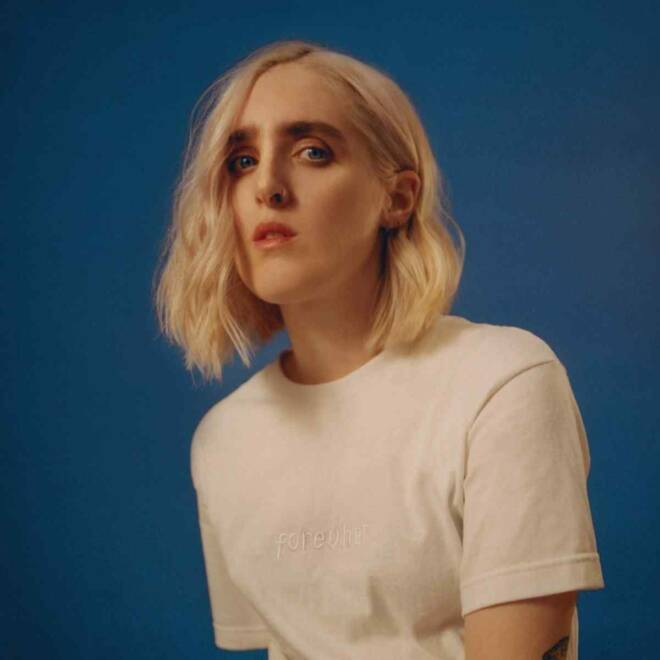 Shura - BKLYNLDN
---
Your speakers aren't cutting out. Shura's "BKLYNLDN" starts not with a stutter but with a full-on double-take. Shura finds herself totally consumed by a new transatlantic love but riddled with the uncertainty of where it will end up, both physically and emotionally. She is nonetheless overcome with that every-minute-of-every-day sort of obsession, singing, "This isn't love / This is an emergency." The chill sway of the song belies her worries as she frantically second guesses every minute without a phone call. The final movement of the song is an expression of pure joy, a day spent basking in the sunlight, as the two lovers finally co-locate. The song picks up the pace and a squishy synth bass adds an undeniably playful air to a song that was thus far so steeped in its own hesitance. Symbolism and imagery, like the first verse's lofty comparison to Jesus, are no longer a relevant currency for a feeling so simple and pure, so Shura resorts to an equally simple and pure expression of her love — "I think you're awesome."
—
Daniel Shanker
on March 20, 2019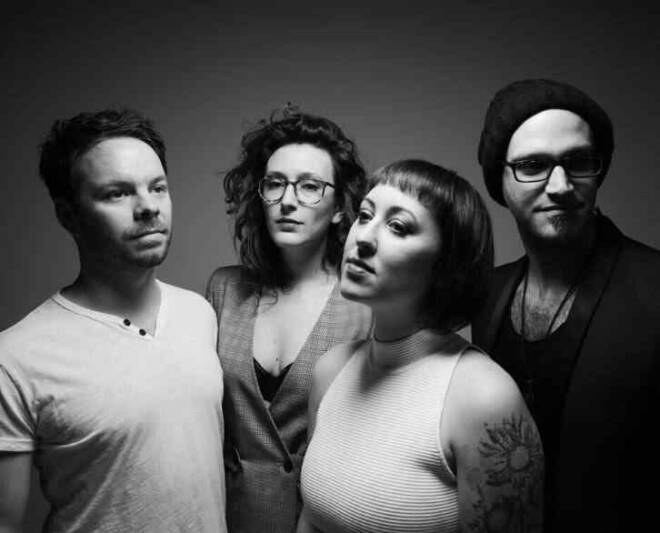 ​The Weird Years - Stranger
---
"Stranger" is the seductively dreamy debut track from folk-pop band The Weird Years. This four-piece may be brand new, but its members are all seasoned musicians, which fits the single's timeless, ethereal sound. Beautifully stacked harmonies work with soft, raw guitar picks and a piano soaked in reverb to create a hypnotic melody with mystical appeal. Otherworldly synth sounds ruminate in the background, adding unique depth to the classically leaning folk lines happening up front. The lyrics are equally haunting. "I am a stranger here / I don't belong," vocalists Hannah Winkler and Bess Rogers sing, opening the song on a note of floating isolation that continues to build through the verses. In the chorus, the sound culminates into one forceful message: strength. "I'll keep this flame alive / shield it from the coldest night." Soothing and experimental, "Stranger" secures The Weird Years a place amongst the most interesting up-and-coming bands to watch.

—
Britnee Meiser
on March 19, 2019
Brian Bulger - Dance Until We're Gone
---
After a childhood of consistently uprooting, Missouri based Brian Bulger is no stranger to the weight and grief of nostalgia. His recent release "Dance Until We're Gone" is a swelling, swirling love song that distills the feeling felt when you've finally found someone that stays, and the peace and lightness that accompanies that arrival. The tune is given a natural sense of movement through a lush, folk-based arrangement that is equal parts cinematic and sentimental. A harmonic chorus of voices compliments Bulger's earnest, quietly powerful delivery and love-letter prose sense of lyricism. Bulger's sound reflects his Midwestern sensibility. His creative choices are made with a sense of purpose as he synthesizes folk and alternative elements with a bleeding sense of honesty and vulnerability. Bulger doesn't shy away from instrumental complexity—what might be considered a classic folk love song is elevated by the resonant production and expansive string and percussive sections. We're excited to hear what is to come from Bulger and his band on his upcoming record, due out in April.
—
Emma Bowers
on March 19, 2019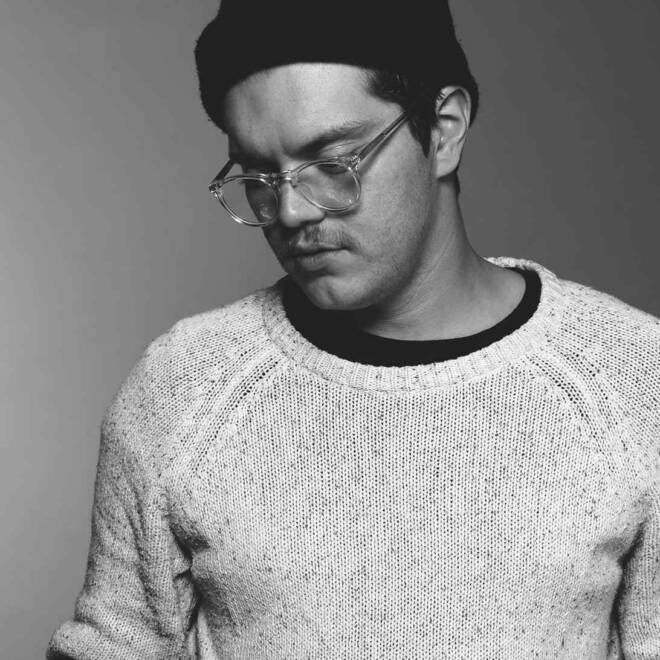 Charlie Sztyk - Nineteen Twenty Two
---
Charlie Sztyk's "Nineteen Twenty Two" is a fresh rock single. Sztyk's vocal delivery feels raw and longing as he processes a love lost. Resigned, he sings "You left me something / A letter say you're going out / With who I don't remember / I never did like that crowd / Hope you stay dry my love." Relaying these thoughts, Sztyk's vocal lament is supported by high energy instrumentals consistent in their presence throughout. All in all, the sound Sztyk cultivates throughout feels novel but familiar and vents a frustration many know all too well.
—
Ben Burke
on March 19, 2019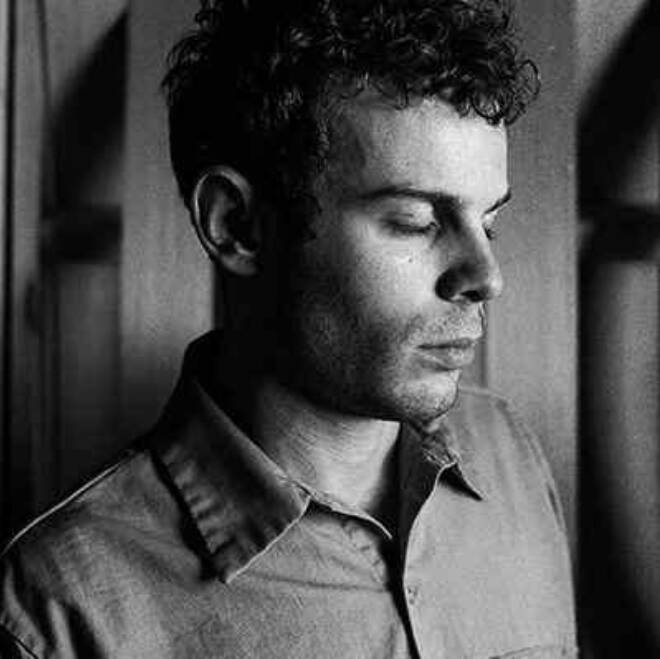 Shy Girls - Drain
---
Shy Girls, otherwise known as singer-songwriter/producer Dan Vidmar, just released his second album, Bird On The Wing—11 groovy tracks that give modern R&B a good name. A standout among them is "Drain," the first on the album. It's a song with a pulse perfect for walking down the street with the sun at your back and your headphones on full blast. "Drain" is a tribute to classic R&B with an alternative twist; it's bass-heavy with a throbbing drum beat and Vidmar's signature warm, low-fi vocals. The simple repetition of the three act as a base for the eclectic synth sounds (plus the deep, rhythmic background breathing in the chorus) sprinkled throughout. The result is a fun, slightly off-beat R&B bop you'll want to play on repeat. Through masterful arrangement, Vidmar, who produced the entire album himself, proves he knows the conventions of the genre and, therefore, how to effectively break free of them.
—
Britnee Meiser
on March 18, 2019