Buzzing Daily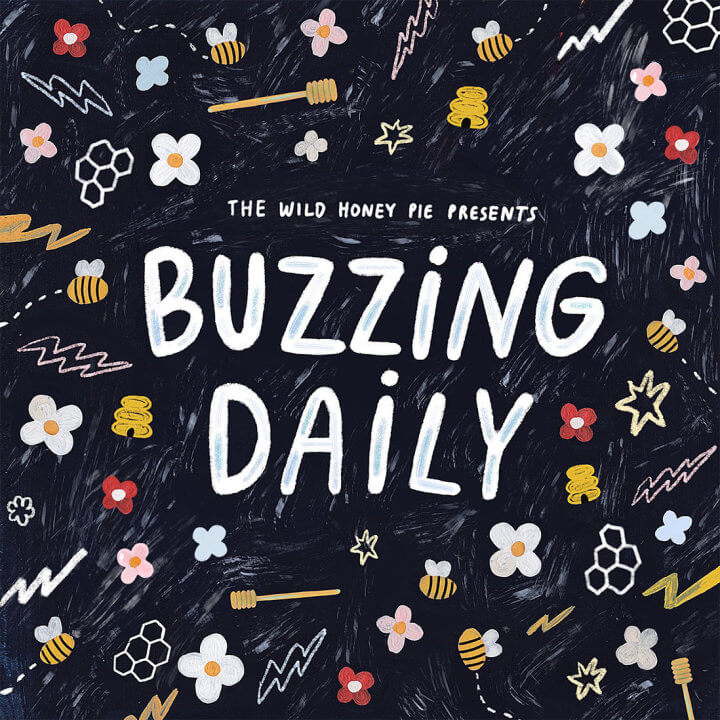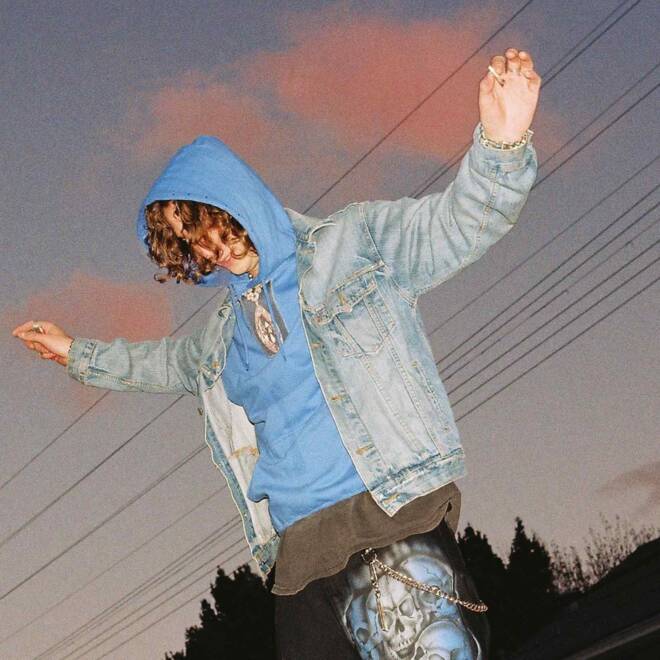 Kid Bloom - Lemonhead
---
"LEMONHEAD" is the shimmering, retro pop jam you'll be blasting with the windows rolled down on blazing hot days. The song is the title track off of the new EP from Kid Bloom, the indie rock project of singer-songwriter Lennon Kloser. In "LEMONHEAD," Kid Bloom drops you straight into an 80's movie—right at the scene where the kids are cutting class to hit the roller rink or sneaking out to jump the fence at the local pool. The track features a dynamic array of crisp, nimble drumming, glamorous keyboards, and a theatrical electric guitar. Despite the fun-infused melody, Kid Bloom drops some hints that the song may be darker than it first appears. "It's hard to explain / out on a bender / losing a day," he sings over the electrifying music and if you're not careful, you might shimmy right past the more ominous implications in the lyrics. Kloser keeps his energy sky-high for the entire track with captivating, throaty vocals that never waver in their confidence and the instruments follow his lead, staying upbeat and feel-good the entire way through. "LEMONHEAD" is the perfect way to end the summer with a bang and you can also find the full 6-track EP out now as well.
—
Brigid Moser
on August 8, 2019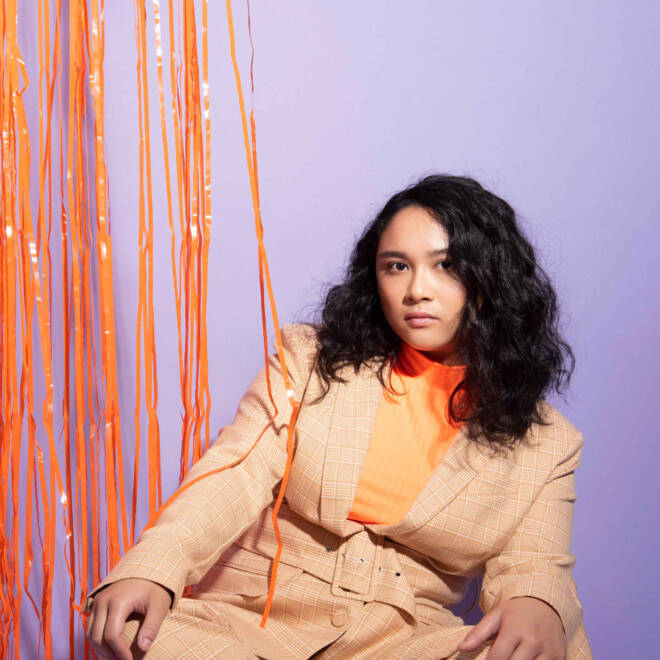 Jay Som - Tenderness
---
With her upcoming album Anak Ko ("my child" in Tagalog), LA-based Melina Duterte, better known by the moniker Jay Som, has reinforced her title of queen of bedroom pop. "Tenderness," one of two singles currently released from Anak Ko, is a lo-fi dream. Like her first album, Everybody Works, the song maintains a shoegaze sound with hushed vocals, breezy keyboard parts, and light jazzy guitar riffs. "Tenderness" ruminates on meeting someone and wondering if something more will become of it—"Tell me / Did you fall in at first glance? / Do you think you'll take a chance?" The chorus perfectly encapsulates that rush of hope, fear, and vulnerability you feel when you meet someone new. Duterte croons, "I'm feeling like we've just begun / Nothing's ever good enough / Tenderness is all I've got." Just like the repetitive thoughts of someone overthinking a new relationship, the chorus repeats several times until the end of the track. Get your fill of "Tenderness" to hold you over until the full album is released on August 23.
—
Anastasia Philabaum
on August 1, 2019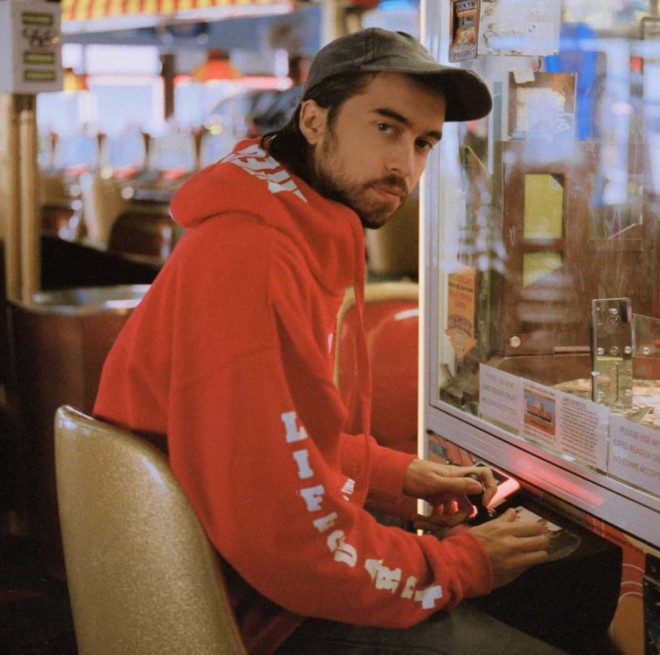 ​(Sandy) Alex G - Hope
---
(Sandy) Alex G reflects on lives lost to the opioid crisis in his newest single "Hope." The sped-up acoustic track covers a lot of ground in just two and a half minutes. His straightforward lyrics already highlight the message by the end of the first verse as he sings, "He was a good friend of mine / He died, why write about it now?" Though the song tells the story of just one life lost, it finds universality through specificity as he discusses waiting by the bedside and hoping for the best while preparing for the worst. There is an undercurrent of anger and sadness displayed through the lyrics, but the instrumentation and production add a sense of optimism. Recognizably a (Sandy) Alex G track from the start, it's wobbly and idiosyncratic—leaning heavily into his signature sound while still allowing for growth. It is the second single from his upcoming album House of Sugar.
—
Corey Bates
on August 1, 2019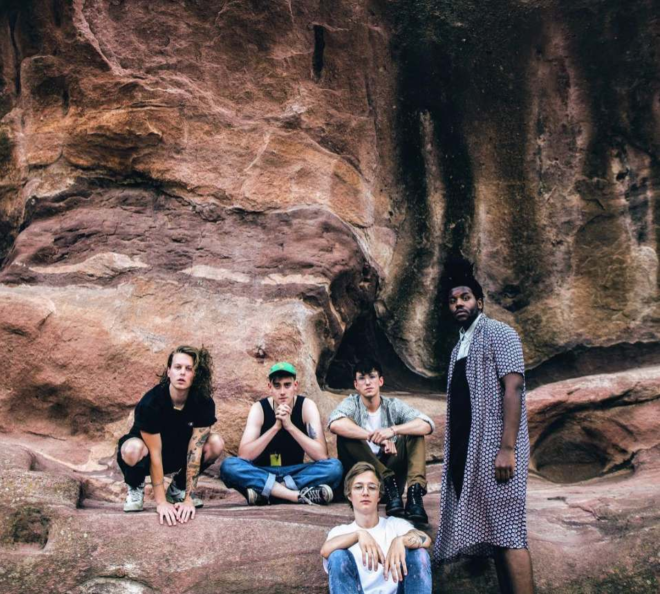 Hippo Campus - No Poms
---
Within the folds of the bottom middle half of the brain, there exists a small, seahorse-shaped organ known as the hippocampus. As the apparatus responsible for learning and long term memory, the hippocampus is one of the most studied parts of the cranium. It's also the brainy buzzword guitarist Nathan Stocker latched onto after seeing the term in one of his psychology textbooks back in 2013 when he and his fellow bandmates were forming their group Hippo Campus—the pop-rock outfit that's planted its name in every indie enthusiast's long term memory, fan or not.
Now, the Minnesota-originated five-piece has released two collections of demos featuring early and alternate versions of songs from their sophomore album, Bambi. Having amassed a dedicated slew of fans since their South days, the demo tapes allow an intimate look into the process of rough drafts that eventually become an album and headlining tour. One rough draft that sticks out in particular, is "No Poms," (or 'No Pomegranates') which didn't make the cut for Bambi but remained a faithful setlist resident and fan favorite during live shows. Nihilistic musings wrestle against a backdrop of fast-paced, surfy garage rock before exploding into a starry smattering of what can only be described as, if Rainbow Road from Mario Kart became an alt-rock ballad.
—
Lindsay Thomaston
on July 31, 2019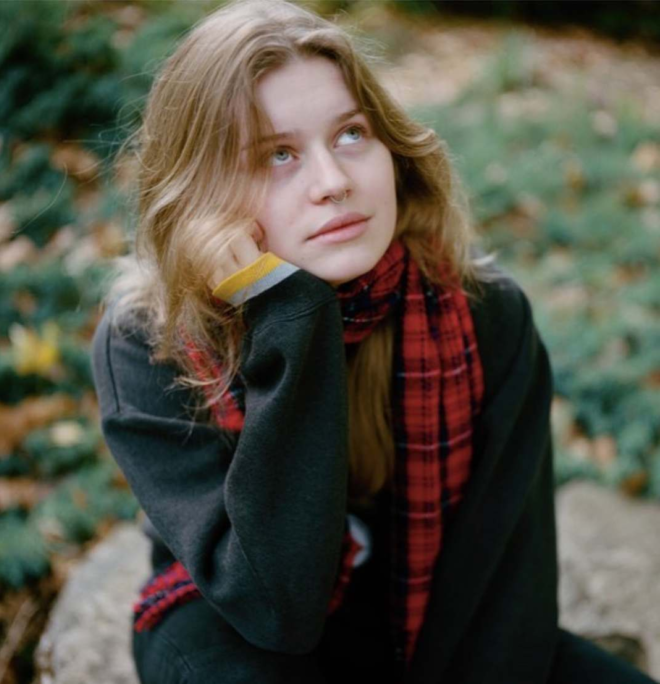 girl in red - i'll die anyway.
---
Oslo-based artist girl in red's (aka Marie Ulven) newest track "i'll die anyway." is a three minute and twelve-second glimpse into an existential crisis. The 20-year-old bedroom pop artist plays down the melodrama with new wave-inspired guitars and her edging on monotone vocals. The story of self-doubt, omnipresent anxiety over the future and creeping despair is achingly familiar as Ulven launches into the chorus, "I reach for me, but I'm not there / I always wonder why I'm here / it's fine it's ok / I'll die anyway." If you didn't listen to the words, you could think it was an upbeat song as it builds from verse to chorus with gradual precision. Each instrument fills in to create a track worthy of tapping your foot along to as you overthink your place in the world. "i'll die anyway." is the first track off of girl in red's forthcoming sophomore EP Chapter 2, which follows last year's successful debut Chapter 1.
—
Corey Bates
on July 31, 2019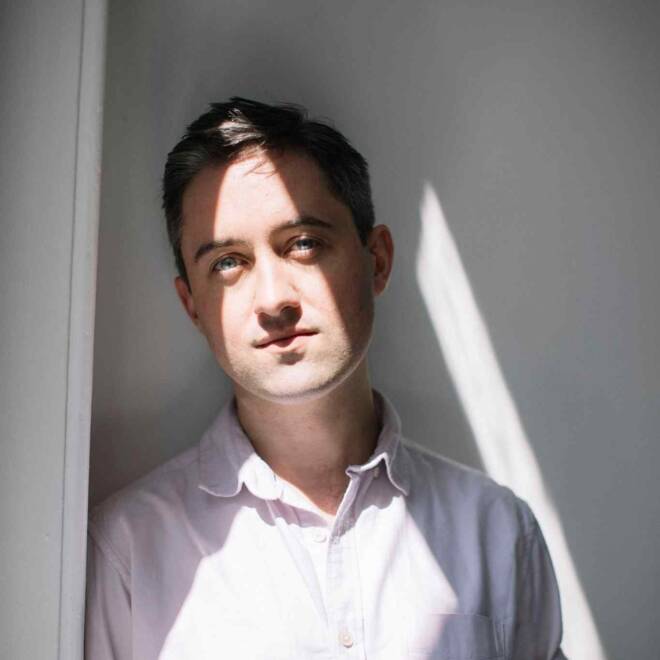 ​Villagers - Summer's Song
---
Villagers' upbeat new single "Summer's Song" is like an invigorating burst of vitamin D to your senses. With a breezy, optimistic melody and catchy psychedelic hooks, the track is lively and fun, and it's their most pop-leaning release to date. Spacey synths, energetic horns and upbeat, slapping percussion create an atmospheric introduction that kicks up the tempo to a head-bopping beat. Villagers' distinctly smooth vocal paints a colorful picture of a carefree summer through vivid lyrics: "Wherever you go, I will follow / We'll leave it all behind / So alive / We'll climb the sunlight one beam at a time." Magical horn and flute arrangements emulate shimmering sunlight and bright, warm afternoons, seeming to drive home the message that in the summer and on the open road, anything is possible. "Summer's Song" is a sun-soaked, groovy pop song from one of indie folk's loveliest voices.
—
Britnee Meiser
on July 30, 2019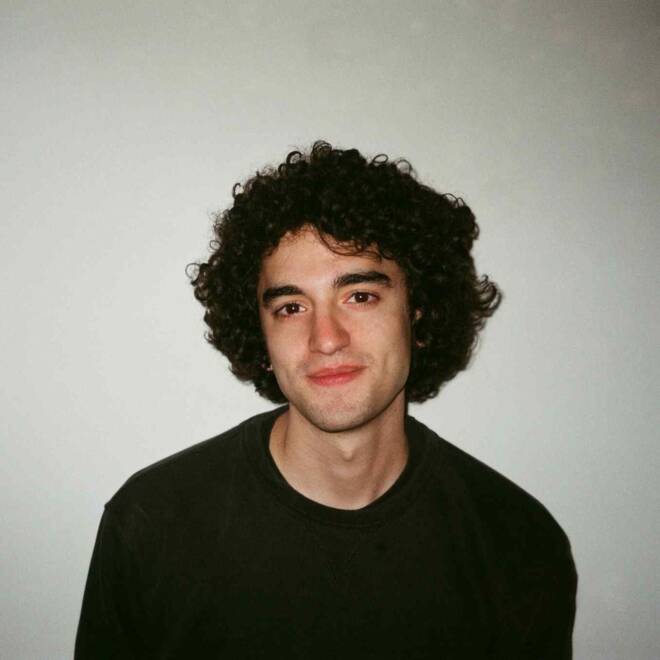 Adam Melchor - Joyride
---
Singer-songwriter Adam Melchor turns heartbreak into a celebration with his newest single "Joyride." The poetically joyful meditation on moving on opens with a trumpet fanfare before paring down to Melchor's clear vocals and simple acoustic strumming pattern that highlight the narrative quality of his lyrics. He analogizes the process of moving on to the loss of an old family car. Maybe it didn't run as well as you wanted, but the memories related to it make it hard to let go. There is a mature clarity as he sings, "things were going our way / but they kept going until they were gone." The nostalgic track leans towards remembering the good while embracing the reality of its departure. "Joyride" is the first single since Melchor's sophomore EP release Plan on You, which came out earlier this year.
—
Corey Bates
on July 30, 2019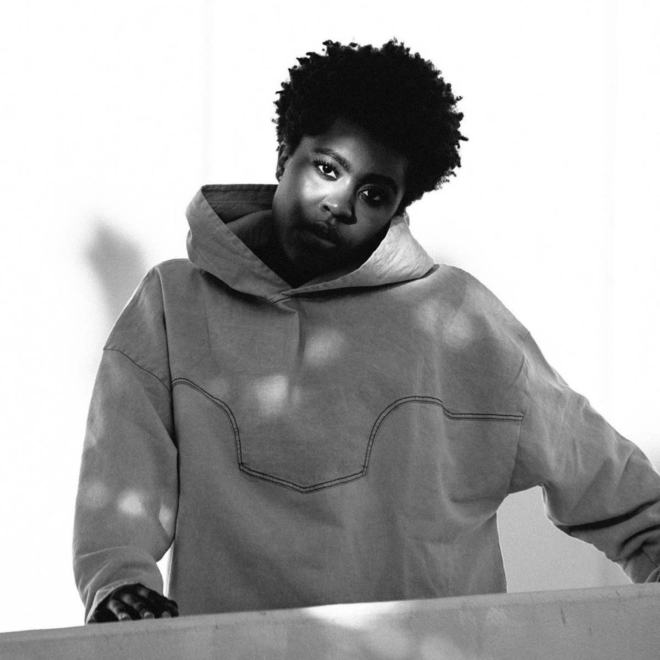 Christinna O - Don't That Make You Mad
---
19-year-old, Philly-based Christinna O just released her debut album, Girl in Passing, and its stand-out track, "Don't That Make You Mad," calls out anyone who delights in watching others fail. The track is a smooth, grooving melody that shows off the young artist's skills in R&B and poetry. A funky, jaded guitar riff and chilled-out tambourine taps introduce the song before Christinna O dives right into her title line—"I still find the beauty in it, don't that make you mad?" Her message is clear from the beginning: success is the greatest revenge against someone who wants to see you fall. The compelling and catchy track reminds us not to waste our time worrying about what other people are doing. In the song, she wonders aloud, "what about your happiness?" before driving her point home with the line, "don't you miss your own dream tripping over me." Christinna O's prowess as a spoken-word poet is evident in her lyricism (lines like "And I can be sweet with my tongue but I can draw blood if I want") as well as her cadence, which builds and drops like a rollercoaster ride. In the end, she laughs off her critics with a repeated, "oh you mad, huh?" and lets us know that she's not worried about anyone that's worried about her.
—
Brigid Moser
on July 29, 2019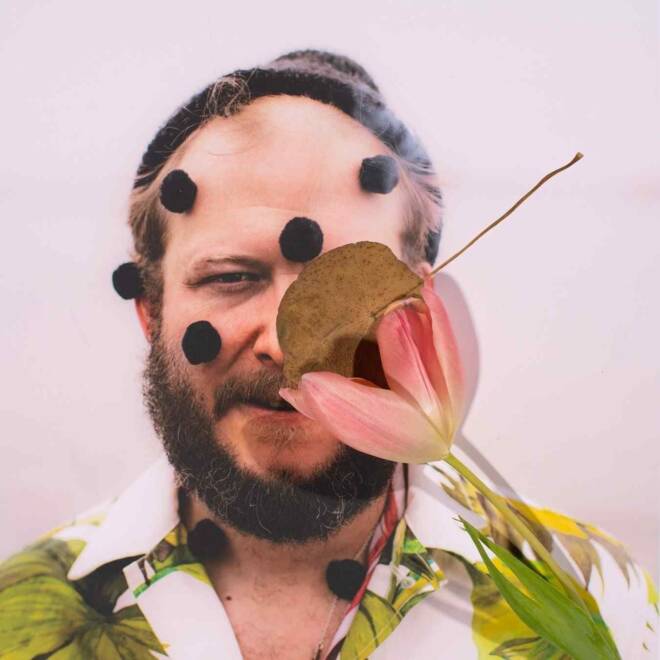 Bon Iver - Faith
---
Bon Iver is releasing new singles! Praise heaven and earth and whatever god he's singing about on 22, A Million (his genre-shattering 2016 LP.) Following his singles "Hey Ma" and "U (Man Like)," comes "Faith," the newest single in a series of releases that can only mean a new album will be dropping in the coming months. A bit quicker paced than his two previous releases, "Faith" follows this fresh Bon Iver formula that consists of organic, atmospheric lyricism and soul-touching sound that is quite difficult to describe. The only thing we can wholly describe is the way it makes us feel, which seems to be precisely the point of Justin Vernon's music. Some poets and musicians have the uncanny ability to reach the heart of a matter with perfect language. As a succinct and visceral artist, Bon Iver falls under this category. His song "Faith" does not fall short—it's evenly exceptional, emotional, and lovely. Bon Iver's music speaks to everyone differently, making him one of the most influential and transcendent voices in music today.
—
Hannah Lupas
on July 29, 2019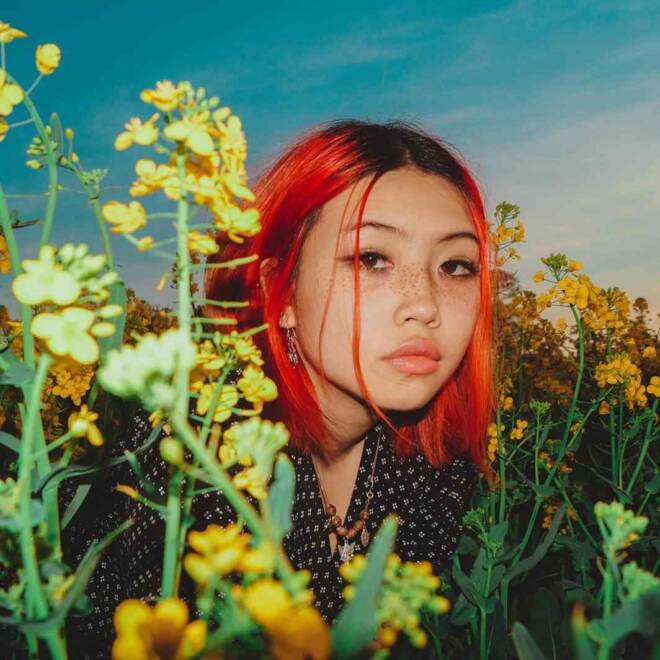 BEABADOOBEE - SOREN - BEDROOM SESSION
---
"Soren" is a hushed, yet mighty serenade of love from the lips of Bea Kristi, aka beabadoobee. This stripped-down version of the track, which appears on her album Loveworm (Bedroom Sessions), was recorded in her bedroom with just her lullaby voice and acoustic guitar. The 19-year-old singer-songwriter is refreshingly prolific, releasing this acoustic version of her album Loveworm, which was released months before, with even more work on the way. With her bold colored hair and her sincere charmingness, Bea invites us into her space to hear of her muse, "Soren."
—
Laney Esper
on July 29, 2019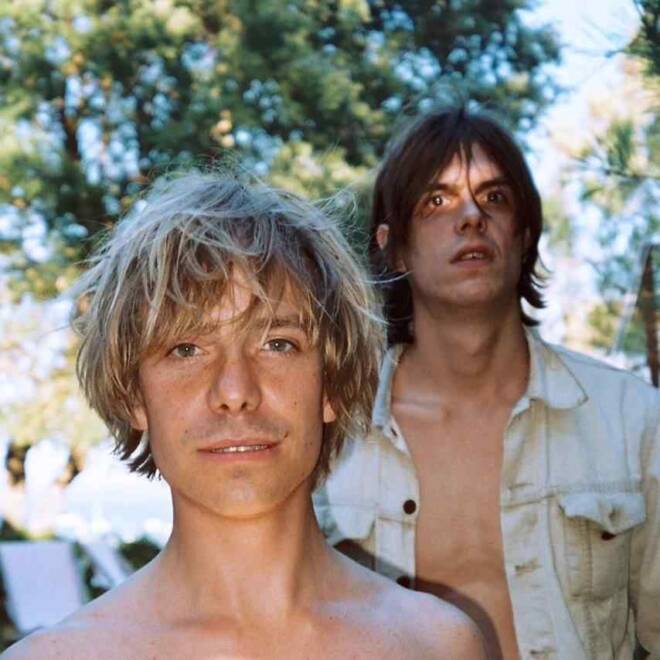 Papooz - Moon Pie
---
"Moon Pie" is a silky, sweet love song from Parisian pop duo Papooz. The two look like soft-rockers sucked from a time warp—with long shaggy hair, exaggerated collared shirts and flare jeans, their vibe is dripping late '60s / early '70s. Their musicality isn't a dead ringer for this decade (or era), but it's just as solid. While most of their music carries softer, indie pop vocalization (similar to Perfume Genius), this track is far more simplistic and stripped down, in a vintage rock kind of way—think Mac DeMarco but closer to the mic. Some of the harmonies are so pleasant and attention-grabbing, they rival the likes of Simon and Garfunkel or Flyte for a more contemporary reference. The duo's vocal chemistry is particularly evident on their track "Dorothy Says." That being said, Papooz remains far from cuddly by keeping an ostentatious, hard-rock front in making the cover art of this single a cartoon version of themselves blowing out candles on a boob cake. Whatever your initial impression of them may be, Papooz undeniably feel like a summer staple band. Play "Moon Pie" while you're winding down tonight. You won't regret it.
—
Hannah Lupas
on July 26, 2019