Buzzing Daily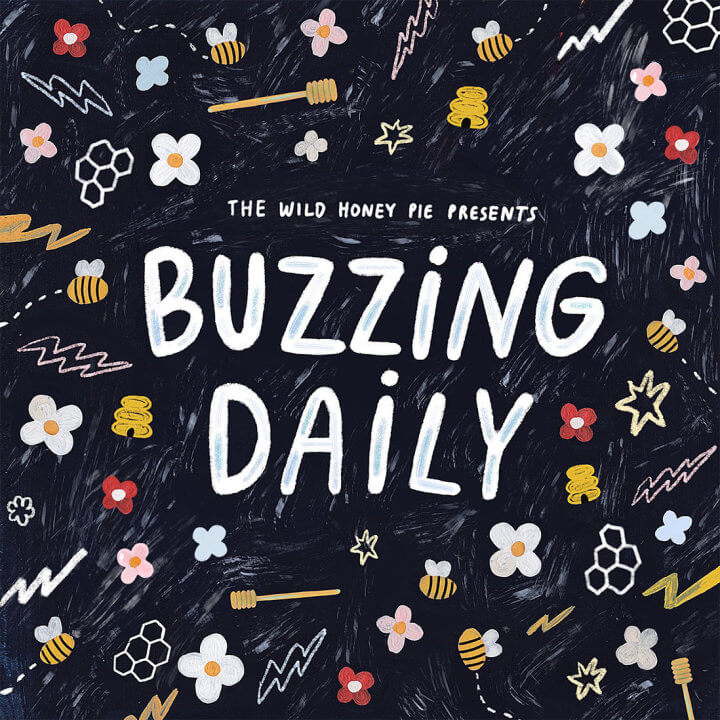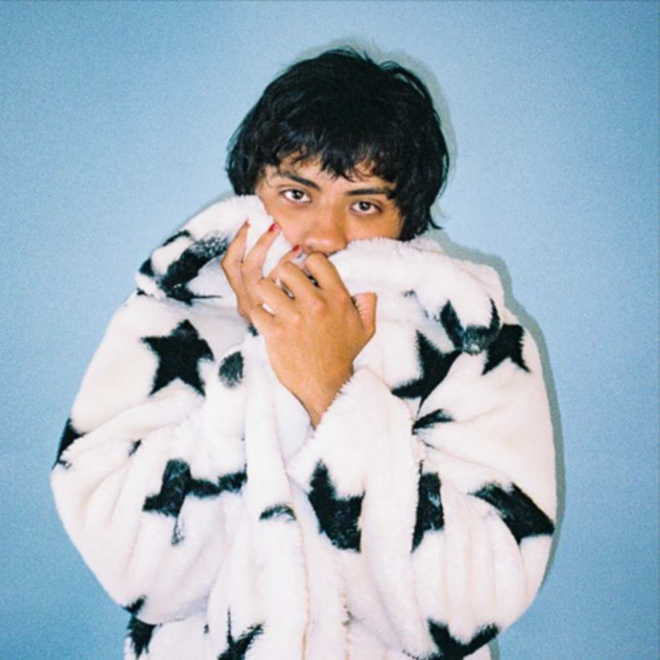 Junior Mesa - Losing My Grip
---
I firmly believe that there is a special place in the world for upbeat breakup songs, and that place is a car radio. "Losing My Grip" by Junior Mesa is a high energy reclamation of control by acknowledging that you're not fine, actually. The song riffs and rolls through two and a half minutes that validate your need to briefly disappear with just a car, sunshine, and your thoughts. "An escapist road trip is a totally reasonable reaction to heartbreak," the track speaks, with equal parts serious lyrics and lighthearted production touches. Each verse is supported by steadfastly syncopated rhythm guitar, paralleling the feeling of hanging on by a thread—but still hanging in there. A whimsical flute line dances between stanzas, which conjures the aesthetic of Noah and The Whale and The Boy Least Likely To. Mesa's voice playfully stretches syllables, crafting a vocal line that, somehow, feels a lot like a rainbow slinky. Overall, the track sparkles with wit, humor, and technical finesse. Dripping in optimism yet leaning into vulnerability and heartache, it's a song that is sure to fit whatever headspace you're in.
—
Allison Hill
on July 17, 2020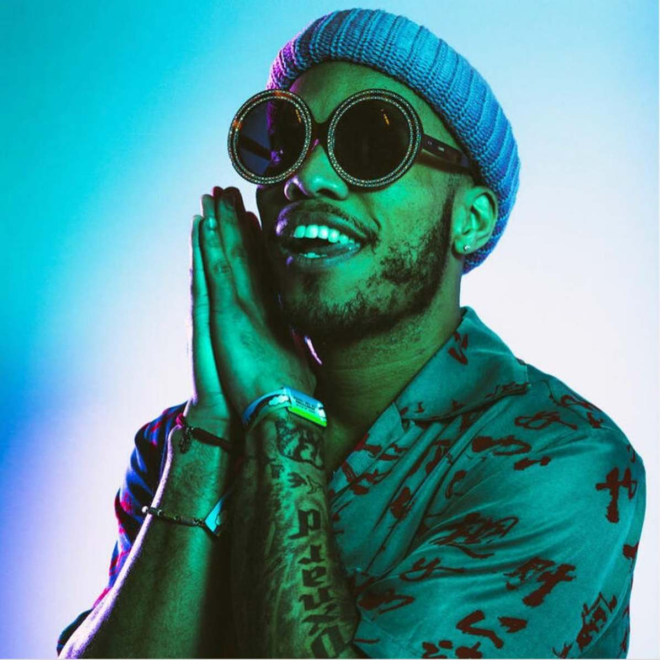 Anderson .Paak - Lockdown
---
Reflective and hyper-relevant, Anderson .Paak's "Lockdown" feels like a conversation you'd have with a close friend, reflexively calling them up in a moment of downtime to download on what's been a brutal few months.
He unpacks recent happenings with colloquial candor,
"You should've been downtown (word)"
overlapping current events and personal response 
"Sicker than the COVID how they did him on the ground... / Plus unemployment rate, what, forty million now?"
"Someone cut the channel off the news 'fore I lose it" 
with call-it-as-he-sees it bullshit (read: societal irony, hypocrisy).
"Said, 'It's civil unrest,' but you sleep so sound / Like you don't hear the screams when we catchin' beatdowns? /Stayin' quiet when they killin' n-----, but you speak loud / When we riot, got opinions comin' from a place of privilege."
With characteristically deft verse, .Paak delivers an astute, enduring Black Lives Matter protest song that simultaneously holds space for us to process, in real time along with him, the impact of this surreal moment in our history while we're currently living it. In simple summation, "the people are rising." The song leaves us with 40 seconds of instrumental, demanding we take a few more beats to think about it.  
Next, be sure to check out .Paak's accompanying video as well, featuring additional lyrics by Jay Rock and directed by Dave Meyers. All cast and crew salaries were donated to Dream Defenders.
—
Talia Pinzari
on July 7, 2020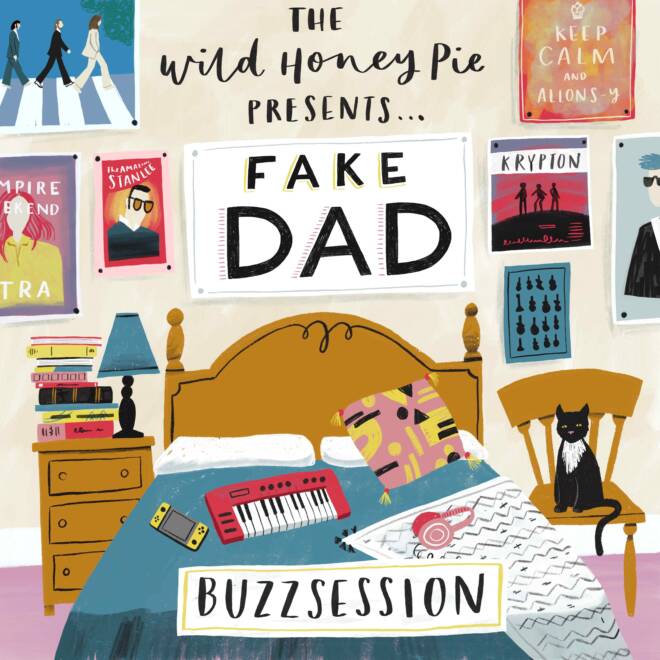 Fake Dad - Such Great Heights
---
In their mellow, entrancing fashion, Brooklyn local duo Fake Dad sweetly sing their own rendition of The Postal Service's "Such Great Heights." Andrea de Varona's voice aerates the track, inviting a floating feeling into the mix which beautifully fastens the sound to the lyrical notion of being up above the earth. Like a welcomed hallucination, the euphonious plucking of strings likens itself to a warm and rising wind.
—
Laney Esper
on July 7, 2020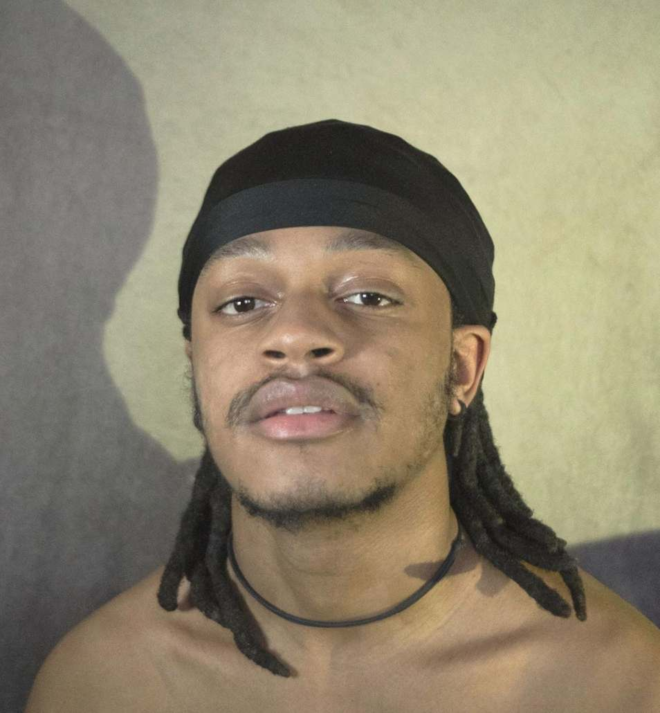 Willum Maindo​ - For So Long (Brittle)
---
"For So Long (Brittle)" by London based singer-songwriter Willum Maindo is an exquisite composition. Maindo's unflinching and transparent lyrics combined with his gorgeous finger-picking guitar lays the groundwork for a heartfelt confessional that is beautifully refreshing in more ways than one. Written in the second person, this innovative serenade provides a near-perfect ending to a tried relationship— managing to leave one feeling optimistic despite future uncertainties. With a style similar to that of Rex Orange County and Beabadoobee, anyone with an appreciation for a cozy tune with impeccable lyricism is sure to love this new track by Willum Maindo.
—
Lilly Rothman
on July 7, 2020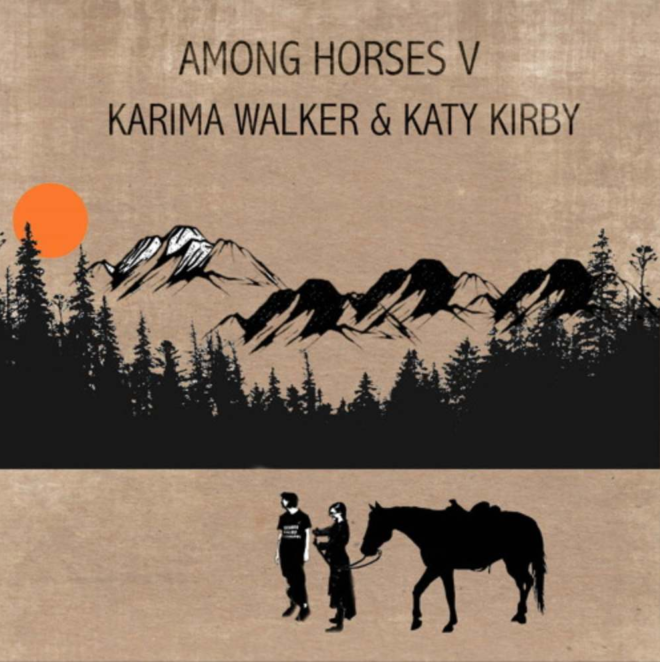 Karima Walker and Katy Kirby - Idaho-Dakota
---
Barcelona-based label Son Canciones' fascinating "Among Horses" project puts two singer-songwriters on a farm with "sixty Spanish horses" and gives them a week to get to know each other and write an EP together. The most recent installment (Among Horses V) is a collaboration between Tucson-based Karima Walker and Katy Kirby of Nashville, TN. 
"Idaho-Dakota," the fourth of the EP's five tracks, is a charming song about friendship and the strong power of belief—about drawing someone "taller than they really are," half because you aren't perfect and that's okay, and half because you really believe in them. From the beautiful way Walker and Kirby's voices are able to blend on this track, it's hard to believe they were previously unacquainted; at times it even feels like the sequel to The White Stripes "We're Going To Be Friends." The label's website says that only solar power was used to make these songs, but it's obvious that heart and humor were also important sources of electricity here. By the way, once you've listened to the song a couple of times, look up a map of the border between Idaho and Dakota; if you're like me, it will charm you even more.
—
Karl Snyder
on July 7, 2020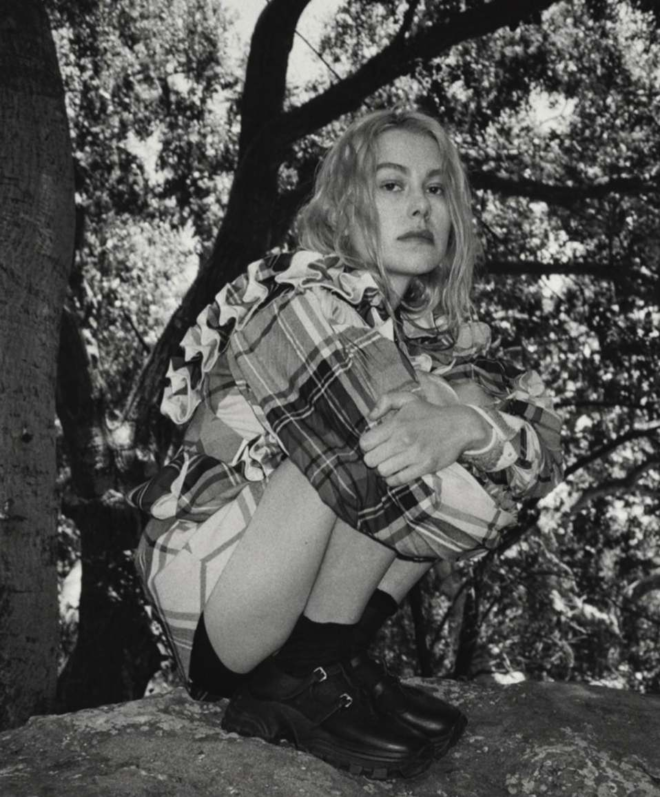 Phoebe Bridgers - Graceland Too
---
"Graceland Too" is the emo-folk love child of Phoebe Bridgers' second album Punisher, which dropped June 18. This is a stand-out song because it's musically unlike anything else on the record. It's Bridgers flexing her folk muscle on an album that's primarily consumed by emo, alt-rock style musicianship. 
Julien Baker and Lucy Dacus join Bridgers on this track, creating an unmistakable vocal energy that is iconic at this point in their careers. (The three toured together after releasing their EP under the moniker boygenius.) This track combines the women's songwriting strengths beautifully: it's thoughtful, specific storytelling. It transports you to a road trip with a woman down on her luck and reaching for a new start. The subject of this song is reclaiming her independence after emerging from rehabilitation—"No longer a danger to herself or others / She made up her mind and laced up her shoes"—and venturing for something larger than herself. This track captures what Bridgers does best as an artist—transcending genre to deliver a soft, sensitive and unique style of songwriting that clearly expresses the subject at hand. The three-part harmonies on this song are also incredibly well done and completely enchanting. If you're a fan of Phoebe's discography and enjoy pretty folk music, this track is for you. Listen to "Graceland Too" and Phoebe Bridgers' newest record Punisher wherever you stream.
—
Hannah Lupas
on July 7, 2020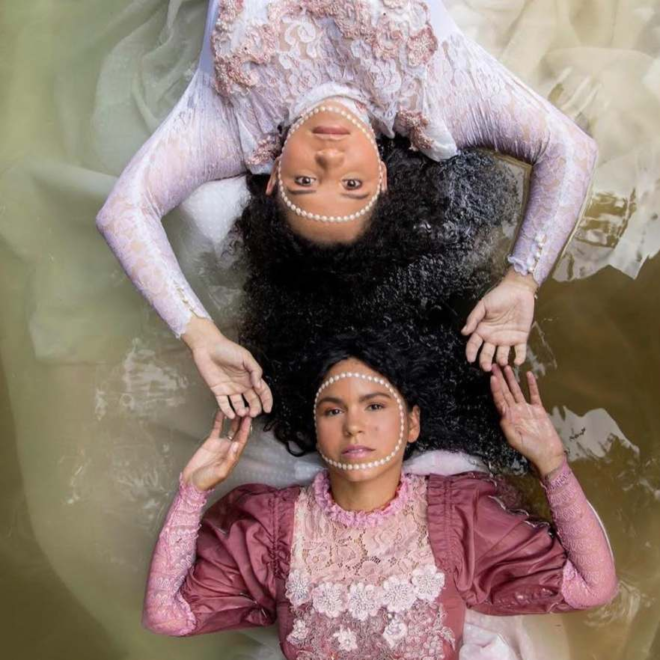 Lido Pimienta feat. Li Saumet - Nada
---
From its first moments, "Nada" feels like taking a ride in a hot air balloon that is powered by swagger. The vocal and flute duet in the introduction represents the ceremony of preparing for the trip; and the moment when the beat drops is when the fire starts and you begin to rise. It's from that moment that the line between acoustic and electronic begins to melt away—perhaps the most mind-bendingly pleasing aspect of Lido Pimienta'smusic in general. Instrumentally, the track is packed; I hear bass drum, congas, clarinet, saxophone, flute, some kind of harpsichord—the list goes on and on—and occasional electronic effects, like speed shifting and static fuzz, somehow bring out all of these acoustic timbres even more. Lyrically, you don't have to know Spanish to glean that Lido Pimienta and Li Saumet are not afraid of much, including death; but if you do, you'll also hear them tell you this directly. "Nada" bears all the signs of a brave, successful experiment: it surprises yet satisfies in a way you can't fully trace, and it keeps you coming back to its unanswered questions. But you don't have to know how a hot air balloon works to know you're on top of the world. Photo: Daniela Murillo
—
Karl Snyder
on July 6, 2020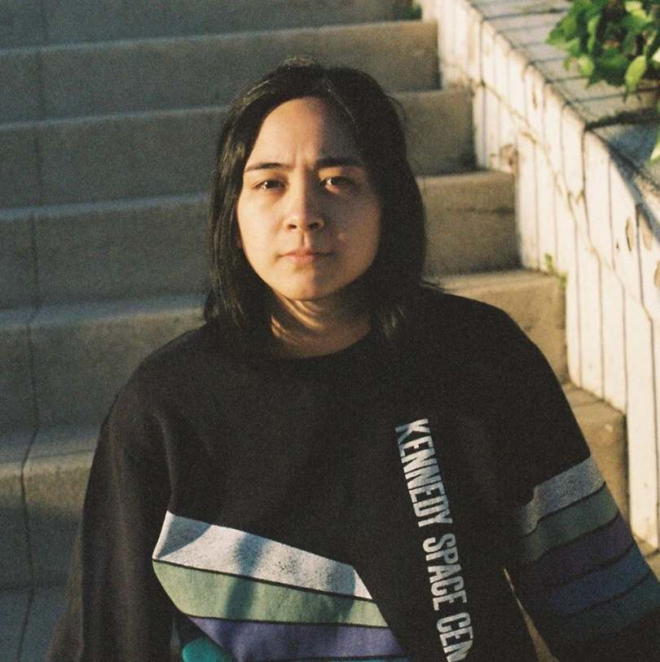 Mini Trees - Want Me To Stay
---
"Want Me To Stay" by Mini Trees—LA-based musician Lexi Vega's solo project—emerges like a sienna sky interwoven within heavy fog. Vega's lush voice sinks into your bones like cold air on a hot summer day. This song, the third track on her newest EP titled Slip Away, is beautifully saturated with melancholia, emotional exhaustion, and romantic best intentions.
whatever you want me to be
I'll play it out endlessly
…
'till we're dragging it through dirt, and
Calling it over
The track is a staccato-styled slow burn with impeccable timing and heavily stylized drum rhythms that dampen the atmosphere as they fade. This humid soundscape provides the perfect background for Vega's layered vocals and her more than poetic lyrics. With the combined sonic qualities used in lofi-pop and math rock, fans of Jay Som and No Vacation are sure to love this new track from Mini Trees. Photo: Alex Free
—
Lilly Rothman
on July 6, 2020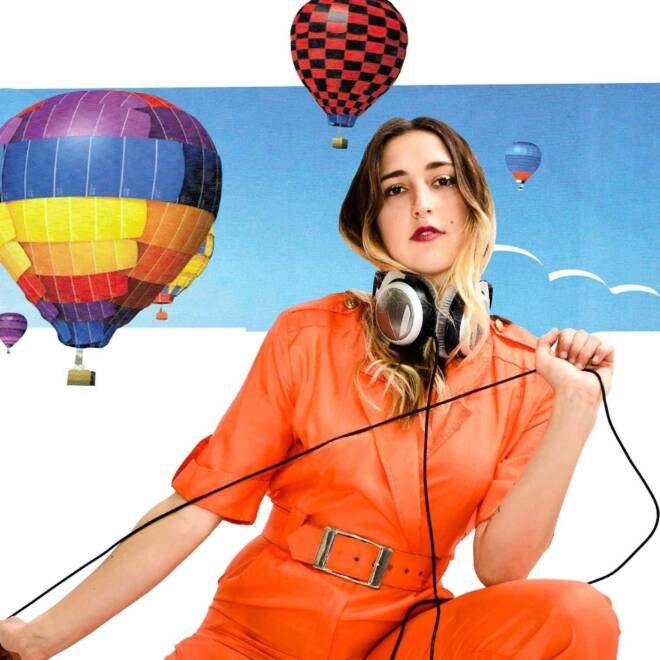 Lillian Frances - Pídelo
---
The majority of new music that has been released during quarantine has felt urgent and introspective—often forcing us to face uncomfortable sides of ourselves. However, California artist Lillian Frances has us looking outwards. Her debut album, Moonrise Queendom, is a joy to listen to and puts her among a group of exciting new artists to follow.
On "Pídelo," Frances invites us to look at the moon. She describes a bright summer night, which she's in awe of—enticing us to join her skywatching. As her lyrics discretely shift to Spanish, she asks us to listen to gossiping stars, "Las estrellas son cotillas, escucha!" Her reverence for the moon and stars is contagious and vibrant with childlike wonder. And yet for a song that wanders through the night sky, "Pídelo" seems to have plenty of sunshine. A self-described "sonic collage," Frances weaves together electronic textures and rhythms with a warped playfulness that brings to mind recent Dirty Projectors.
Lillian Frances brings the same kind of fun, colorful energy to electro-pop that Sylvan Esso did in 2014. It is no surprise that six years ago, while attending a Sylvan Esso concert in L.A, she described what she was thinking on her Facebook page, "that is what I am going to do." And so she did, and even more impressively, she managed to make her own sound along the way.
—
Alejandro Veciana
on July 6, 2020
Noname - Yesterday
---
A crush put this on a playlist for me a couple years ago. It throws me into a very specific time and place. I love the lyrics and the tape warble. Put this on, walk down a rainy street, and try not to feel like the main character. — Phoebe Bridgers
Although Phoebe Bridgers' Punisher is a solo album, it contains contributions from many other well-established artists, including but not limited to Christian Lee Hutson, Lucy Dacus, Julien Baker, Blake Mills, and all three permanent members of Bright Eyes.
—
Karl Snyder
on July 3, 2020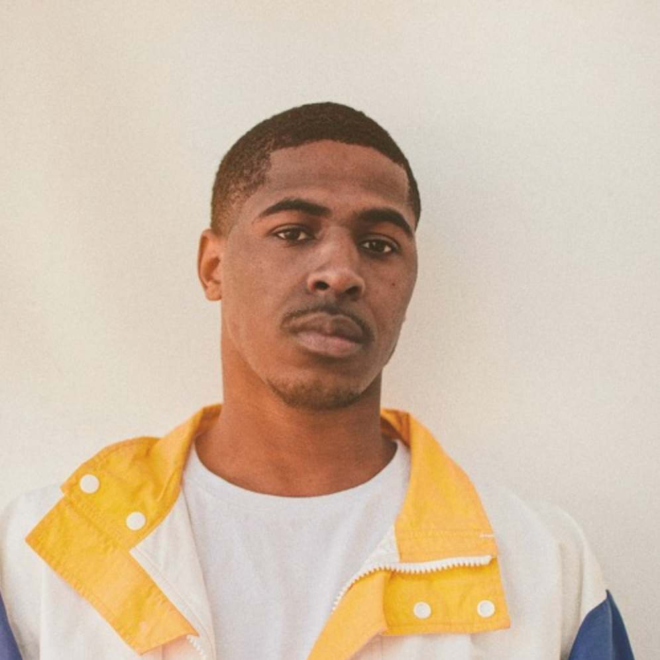 Khamari - Jealous
---
Khamari sings "Jealous" from a place of happy-go-lucky pining for better days. "Jealous," written by Diederik Van Elsas, Khamari, and Parrish Washington is one of those sun-soaked, slower pop numbers that won't have trouble finding a home on a beach or anywhere warm. The song gives a voice to the one friend in the friend group who always feels a little guilty about having a good old fashioned good time... and that's ok.
relax.
you just missed the heart.
that's all.
breathe.
he just missed the heart.
that's all.
smile.
she just missed the heart.
that's all.
—
Mustafa Abubaker
on July 3, 2020