Buzzing Daily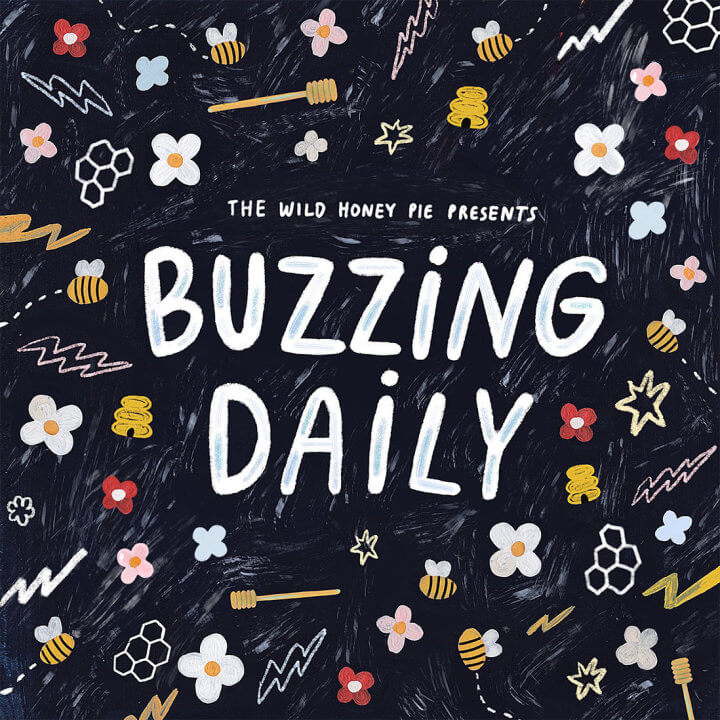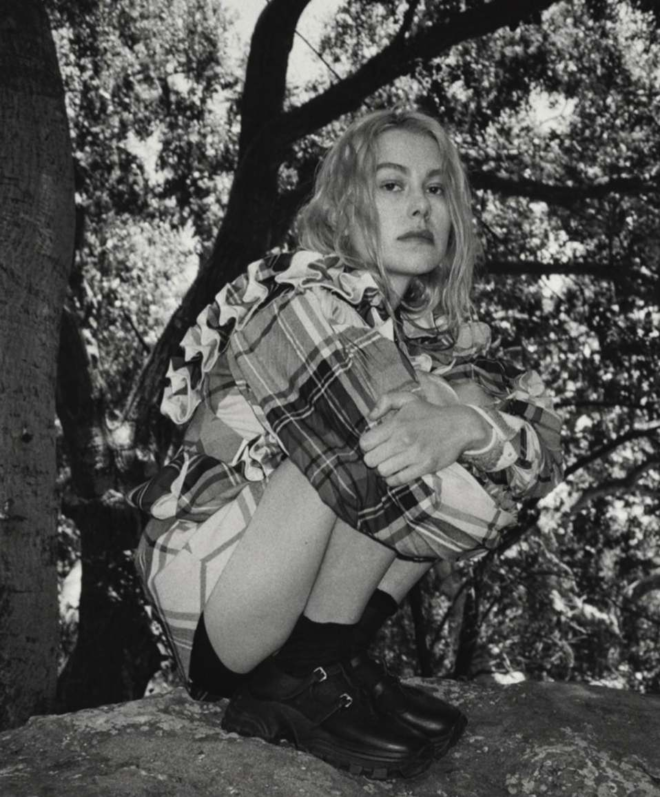 Phoebe Bridgers - Graceland Too
---
"Graceland Too" is the emo-folk love child of Phoebe Bridgers' second album Punisher, which dropped June 18. This is a stand-out song because it's musically unlike anything else on the record. It's Bridgers flexing her folk muscle on an album that's primarily consumed by emo, alt-rock style musicianship. 
Julien Baker and Lucy Dacus join Bridgers on this track, creating an unmistakable vocal energy that is iconic at this point in their careers. (The three toured together after releasing their EP under the moniker boygenius.) This track combines the women's songwriting strengths beautifully: it's thoughtful, specific storytelling. It transports you to a road trip with a woman down on her luck and reaching for a new start. The subject of this song is reclaiming her independence after emerging from rehabilitation—"No longer a danger to herself or others / She made up her mind and laced up her shoes"—and venturing for something larger than herself. This track captures what Bridgers does best as an artist—transcending genre to deliver a soft, sensitive and unique style of songwriting that clearly expresses the subject at hand. The three-part harmonies on this song are also incredibly well done and completely enchanting. If you're a fan of Phoebe's discography and enjoy pretty folk music, this track is for you. Listen to "Graceland Too" and Phoebe Bridgers' newest record Punisher wherever you stream.
—
Hannah Lupas
on July 7, 2020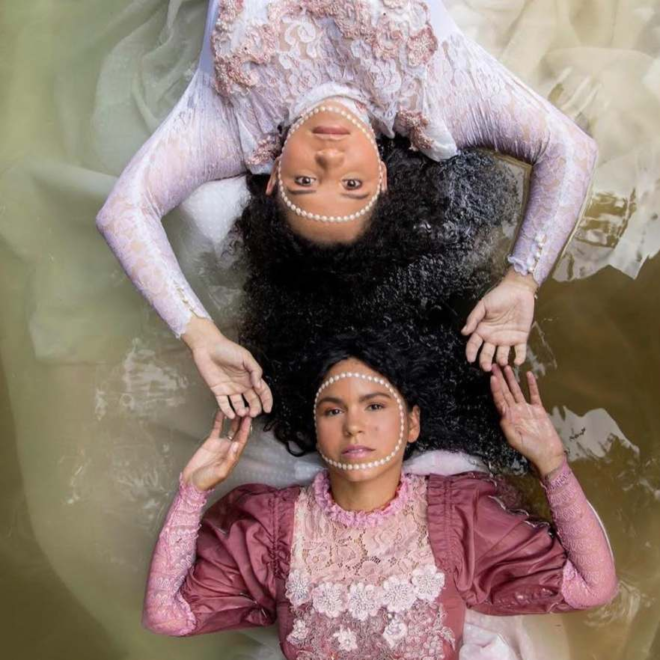 Lido Pimienta feat. Li Saumet - Nada
---
From its first moments, "Nada" feels like taking a ride in a hot air balloon that is powered by swagger. The vocal and flute duet in the introduction represents the ceremony of preparing for the trip; and the moment when the beat drops is when the fire starts and you begin to rise. It's from that moment that the line between acoustic and electronic begins to melt away—perhaps the most mind-bendingly pleasing aspect of Lido Pimienta'smusic in general. Instrumentally, the track is packed; I hear bass drum, congas, clarinet, saxophone, flute, some kind of harpsichord—the list goes on and on—and occasional electronic effects, like speed shifting and static fuzz, somehow bring out all of these acoustic timbres even more. Lyrically, you don't have to know Spanish to glean that Lido Pimienta and Li Saumet are not afraid of much, including death; but if you do, you'll also hear them tell you this directly. "Nada" bears all the signs of a brave, successful experiment: it surprises yet satisfies in a way you can't fully trace, and it keeps you coming back to its unanswered questions. But you don't have to know how a hot air balloon works to know you're on top of the world. Photo: Daniela Murillo
—
Karl Snyder
on July 6, 2020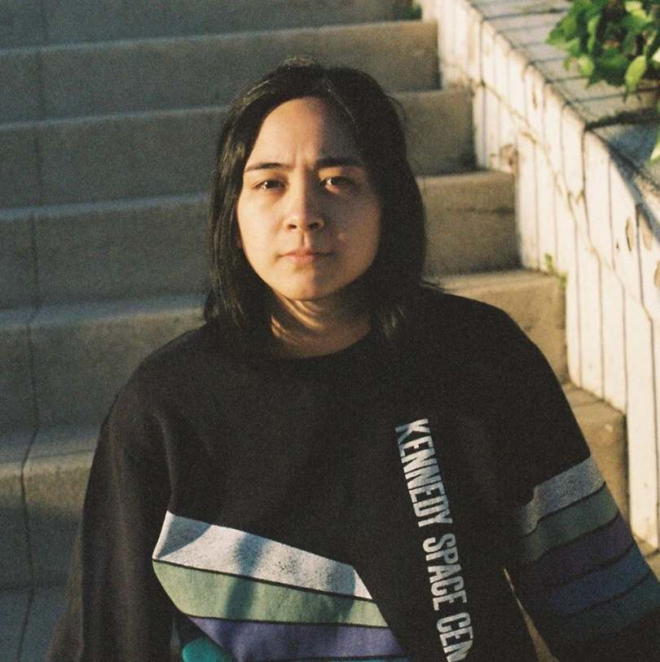 Mini Trees - Want Me To Stay
---
"Want Me To Stay" by Mini Trees—LA-based musician Lexi Vega's solo project—emerges like a sienna sky interwoven within heavy fog. Vega's lush voice sinks into your bones like cold air on a hot summer day. This song, the third track on her newest EP titled Slip Away, is beautifully saturated with melancholia, emotional exhaustion, and romantic best intentions.
whatever you want me to be
I'll play it out endlessly
…
'till we're dragging it through dirt, and
Calling it over
The track is a staccato-styled slow burn with impeccable timing and heavily stylized drum rhythms that dampen the atmosphere as they fade. This humid soundscape provides the perfect background for Vega's layered vocals and her more than poetic lyrics. With the combined sonic qualities used in lofi-pop and math rock, fans of Jay Som and No Vacation are sure to love this new track from Mini Trees. Photo: Alex Free
—
Lilly Rothman
on July 6, 2020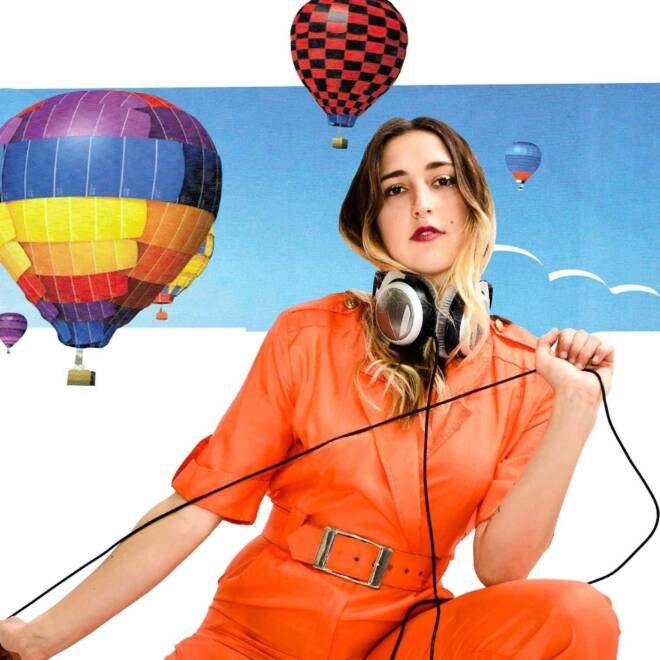 Lillian Frances - Pídelo
---
The majority of new music that has been released during quarantine has felt urgent and introspective—often forcing us to face uncomfortable sides of ourselves. However, California artist Lillian Frances has us looking outwards. Her debut album, Moonrise Queendom, is a joy to listen to and puts her among a group of exciting new artists to follow.
On "Pídelo," Frances invites us to look at the moon. She describes a bright summer night, which she's in awe of—enticing us to join her skywatching. As her lyrics discretely shift to Spanish, she asks us to listen to gossiping stars, "Las estrellas son cotillas, escucha!" Her reverence for the moon and stars is contagious and vibrant with childlike wonder. And yet for a song that wanders through the night sky, "Pídelo" seems to have plenty of sunshine. A self-described "sonic collage," Frances weaves together electronic textures and rhythms with a warped playfulness that brings to mind recent Dirty Projectors.
Lillian Frances brings the same kind of fun, colorful energy to electro-pop that Sylvan Esso did in 2014. It is no surprise that six years ago, while attending a Sylvan Esso concert in L.A, she described what she was thinking on her Facebook page, "that is what I am going to do." And so she did, and even more impressively, she managed to make her own sound along the way.
—
Alejandro Veciana
on July 6, 2020
Noname - Yesterday
---
A crush put this on a playlist for me a couple years ago. It throws me into a very specific time and place. I love the lyrics and the tape warble. Put this on, walk down a rainy street, and try not to feel like the main character. — Phoebe Bridgers
Although Phoebe Bridgers' Punisher is a solo album, it contains contributions from many other well-established artists, including but not limited to Christian Lee Hutson, Lucy Dacus, Julien Baker, Blake Mills, and all three permanent members of Bright Eyes.
—
Karl Snyder
on July 3, 2020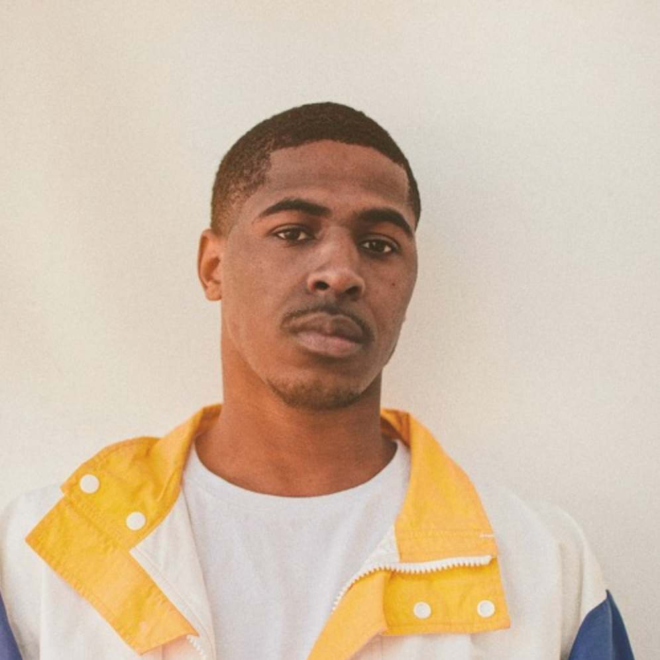 Khamari - Jealous
---
Khamari sings "Jealous" from a place of happy-go-lucky pining for better days. "Jealous," written by Diederik Van Elsas, Khamari, and Parrish Washington is one of those sun-soaked, slower pop numbers that won't have trouble finding a home on a beach or anywhere warm. The song gives a voice to the one friend in the friend group who always feels a little guilty about having a good old fashioned good time... and that's ok.
relax.
you just missed the heart.
that's all.
breathe.
he just missed the heart.
that's all.
smile.
she just missed the heart.
that's all.
—
Mustafa Abubaker
on July 3, 2020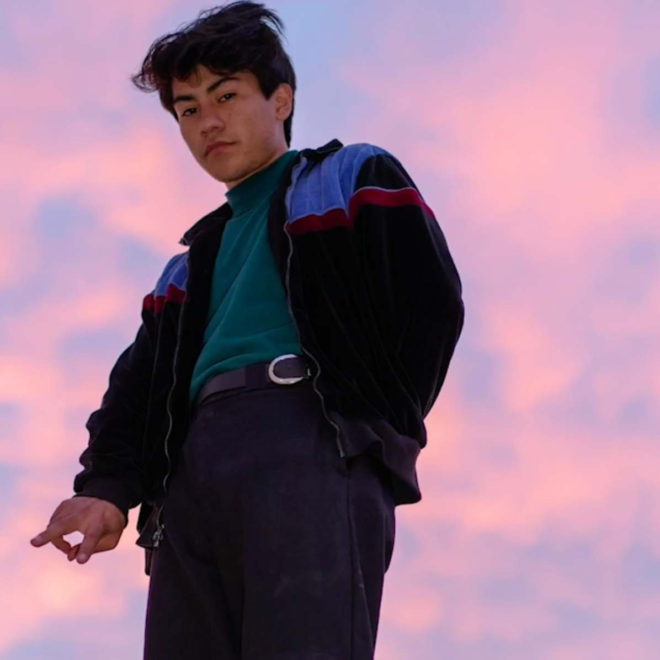 Los Retros - New Humanity
---
Just shy of twenty, Oxnard-based musician Mauri Tapia is crafting a new kind of meditative indie experience. "New Humanity," the lead single from Everlasting, the latest LP by Los Retros, is a heavily synth-based tune that sounds a lot like falling asleep in the sun. With lyrics reminiscent of George Harrison in All Things Must Pass, Tapia seems much wiser than his chronological age. But it's not just Tapia's words—by mixing Latin American soft-rock inspiration and jazz notes with the intimate feel of a bedroom pop record, Tapia creates a unique sound that exemplifies his search for a higher truth. His voice bleeds into the synths as he sings, "Reach out to find / Seek to unwind / The answer itself is life." Photo: Ross Harris
—
Elizabeth Shaffer
on July 3, 2020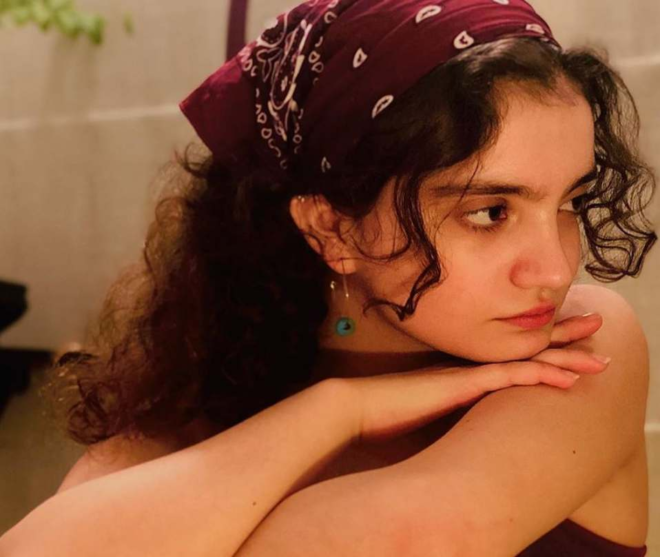 Japan, Man - The Bad Days
---
14-year-old Laeticia Acra goes by musical moniker Japan, Man. Based in Beirut, Japan, Man combines ethereal bedroom pop with trippy distortions that make for a distinct and delicate sound. Her dreamy musicality is cut by her curt but gentle vocalizations. The indie music newcomer just released her first EP on May 20, which features five tracks of similar, lo-fi laidback instrumentation. "The Bad Days" juxtaposes the light, cloudy musicality with its more melodramatic lyricism— immersing you in a dream state of sorts. It's an airy and fresh sound that's only punctuated by the poetry of the lyricism, which all at once feels fractured and driven by stream-of-consciousness. It's a song denoting a pinnacle point in her life, where her self-consciousness is so overwhelming, the pain can only be drowned out by other emotions or just going to sleep. It's an interesting track that holds a distinct fantastical, jaunty element while also balancing depressive themes. Listen to Japan, Man's "The Bad Days" below and check out her EP I Like to Wait wherever you stream.
—
Hannah Lupas
on July 3, 2020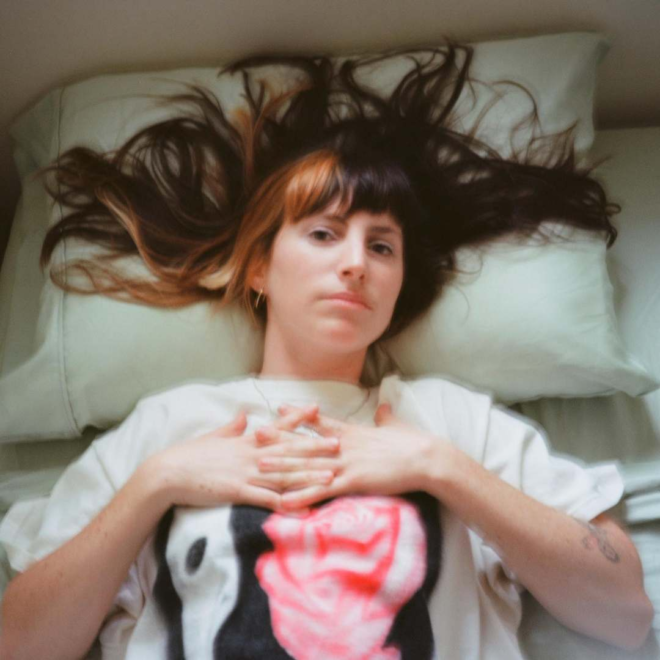 IAN SWEET - Sword
---
"Sword," IAN SWEET's newest release, doesn't waste any time diving into a groovy, feel-good tune full of easy power. Everything about this song is refreshing, like diving into a pool on a sweltering summer day. Or waking up to the power you have within you, throwing on your sunglasses and taking on the world. That's what IAN SWEET is doing here, and we're along for the ride. Slightly grungy guitar and honey-dipped vocal samples with a straight-ahead rock-n-roll groove on an electronic drum set create a sound at once nostalgic and new. "My body is a sword, it gets sharper when it gets ignored," croons frontwoman Jillian Medford in a voice that recalls both Adrianne Lenker and Feist. The LA native has created a vibe so perfect that it makes us all want to join her wherever she's going.
—
Mikhal Weiner
on July 3, 2020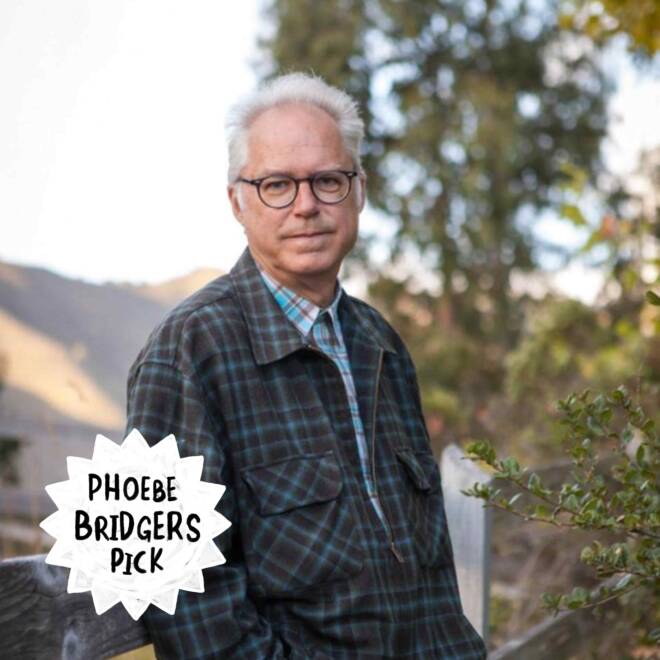 Bill Frisell - Thankful
---
This song makes me happy and sad at the same time. I love how immediately it changes my mood when it comes on. Honestly, the best way to describe the feeling it gives me is thankful. — Phoebe Bridgers
Phoebe Bridgers' sophomore solo album Punisher makes us feel sleepy, focused, and alive. It was released on June 19.
—
Karl Snyder
on July 2, 2020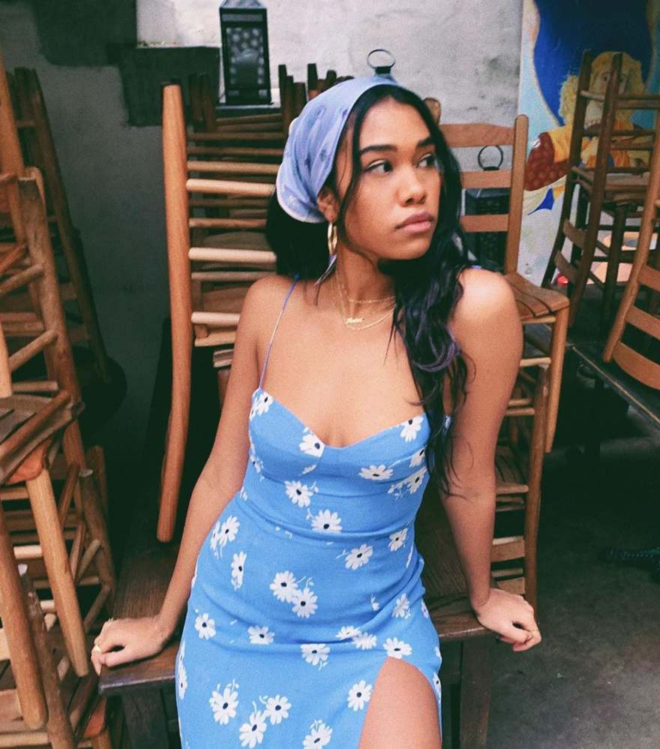 Amber Mark - My People
---
With "My People," R&B singer-songwriter Amber Mark delivers a song of revolution at its simplest form. Originally a song by Eddie Kendricks released in 1972, the track originally presented a more complex structure, in that it had more than one verse. Following laid back drums and hazy keys, Mark recites, "My people, hold on" as if praying to the heavens. From the marching, looped instrumental to the repetitive nature of her lyrics, the track, which is part of a series of covers titled Covered-19, begins to imitate that of the cries and chants of protesters around the world. Not only does the track sonically seem to take inspiration from those marching, but ideologically as well. As Mark calls for acts of love and unity, she is reminding the world of the determination and tenacity and fervor of her people. In a post, Mark explained the track as "all the people speaking out on behalf of purely loving one another no matter the minuscule .1% differences in our DNA." All of this comes to a head as the once tranquil beat evolves into a bouncy, trap-inspired instrumental. Still, Mark continues to meditate, "Hold on to love, just show me love / Hold on to love, hold on to love / Hold on to love, we've had enough." All of the revenue made from "My People" will go to organizations dedicated to developing black agricultural land ownership.
—
Jonah Minnihan
on July 2, 2020