Buzzing Daily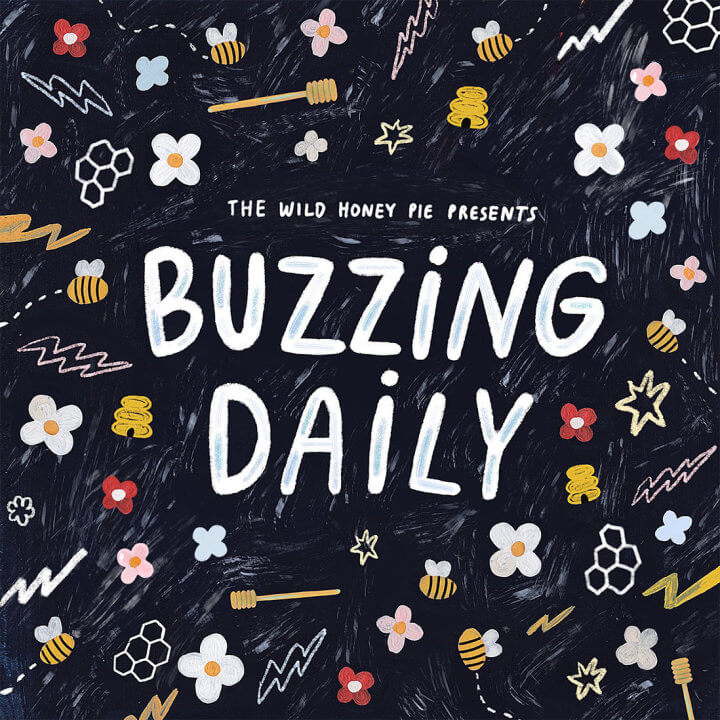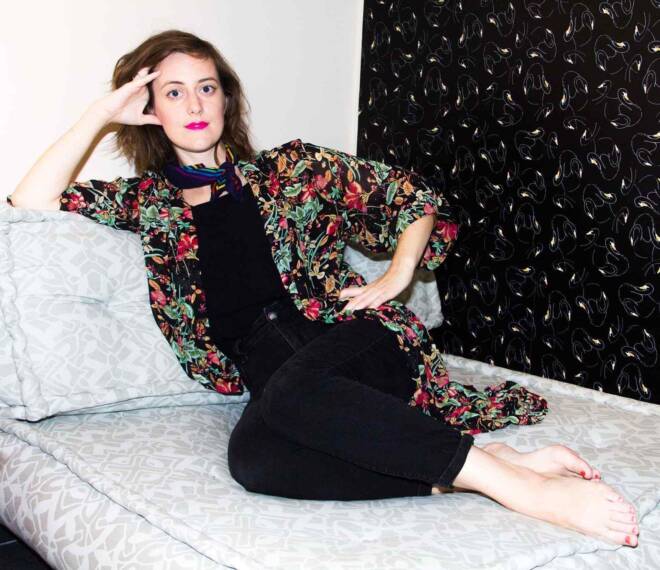 Skylar Gudasz - Play Nice
---
Spirited singer/songwriter, Skylar Gudasz shares "Play Nice," a breezy single that serves as a pointed, unbuttoned rebuttal to the commonalities of toxic masculinity. Gudasz doesn't waste any time getting into how men's misconceptions of women have effected her, singing lines like, "I ain't no silent doll and I ain't that sweet." Her soaring and controlled vocal is pungent and placed in a vintage radio-esque delay that echos for your attention. The song is a PSA, that rightfully scrutinizes the belief that women can't stray from "social norms," all while immersed in an folk-rock bop. 
The production on "Play Nice" paints an energetic soundscape, incorporating synth and glittery electronics, a few elements absent from her debut release, Oleander. "When I wrote it I was feeling a lot of rage at the idea that, as a woman, you have to play nice and smile and go along with certain things as sort of a survival mechanism," Gudasz said of the song. "I hope when people listen they come away with the feeling that it's okay to be angry."
—
Deanna DiLandro
on January 7, 2019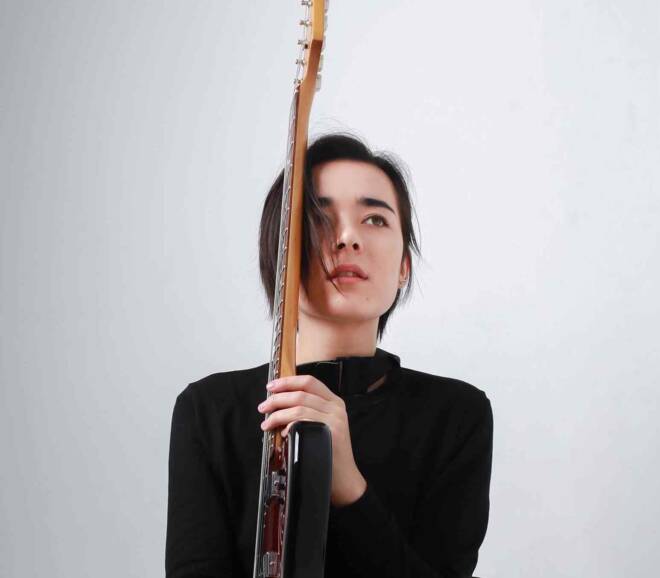 Miss Grit - Talk Talk
---
Margaret Sohn is a NYU electrical engineering student by day and Miss Grit by night. In a highly saturated indie music scene, Miss Grit's first single "Talk Talk" proves that we should all be paying attention to her. From the first taste of her music, the influences of St. Vincent and Wilco's Nels Cline run deep. What we love the most is that there is something very personal and reflective about the lyrics combined with an instinctively groovy and danceable instrumental. We can't wait for what comes next for Miss Grit. Her debut EP Talk, Talk premieres January 11.
—
Sophia Theofanos
on January 7, 2019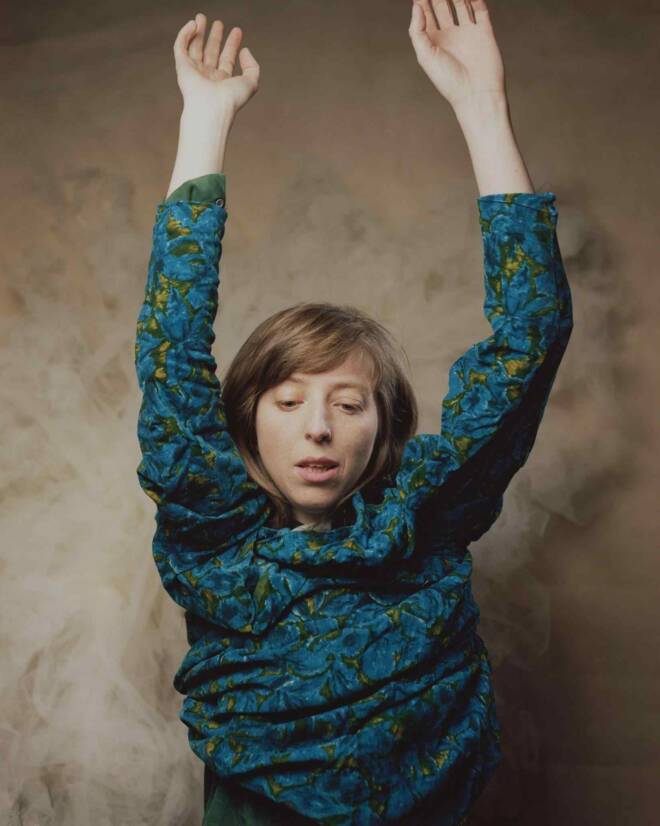 French for Rabbits - Highest Hill
---
French for Rabbits' new single, "Highest Hill" feels, in its essence, like a break-up song. The minimalistic ballad from the New Zealand indie pop group is dreamy catharsis for the recently scorned. Lamenting the loss of a close relationship, front woman Brooke Singer sings in a mournful whisper, "You took me higher than the highest hill, then you took me lower than I've ever felt." Honest and cutting, this track is great for a sad walk around the neighborhood, or a soft, discreet cry on the bus. The group has been active since 2012, but a slew of career-leveraging moments, like an opening slot for fellow New Zealander Lorde and an upcoming performance at SXSW, point towards a bright future for this dynamic duo.
—
Jacqueline Zeisloft
on December 12, 2018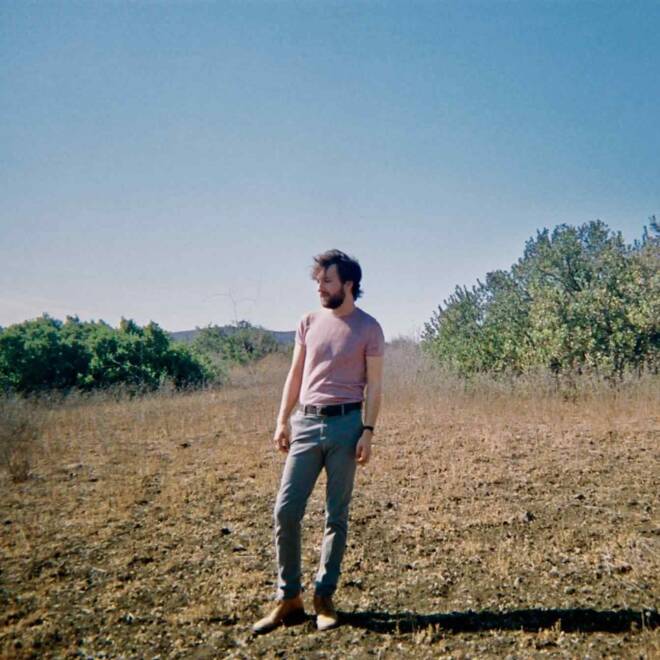 Angelo De Augustine - Kaitlin
---
Written in the aftermath of a devastating breakup, Angelo De Augustine's "Kaitlin" is a hushed journal of the stream-of-consciousness thoughts that fill the silence when a gaping hole opens up, revealing that there never really was anything else. Sing-speaking with matter-of-fact phrasing that implies all other words have failed him, he resorts to simply crying her name. De Augustine whispers intimately, in a way that must have been reserved for the eponymous Kaitlin, but, without a muse, is now full of sorrow. The thought of life without her is wholly unfathomable, but even the thought of her causes its own form of pain, evident in the empty space he leaves at the end of a verse to inhale in preparation of uttering that awful, beautiful name. Not enough time has passed to erase the venom that the end brought forth, so he alternates between sweetness and bitterness, regretting that "I lost my friend," but telling her to "leave your old boyfriend." At the end of relationship in which each person's voids made room for the other — one partner had a missing mother, the other a missing father, and both a missing piece that the other could fill — now there's just twice as much emptiness.
—
Daniel Shanker
on December 12, 2018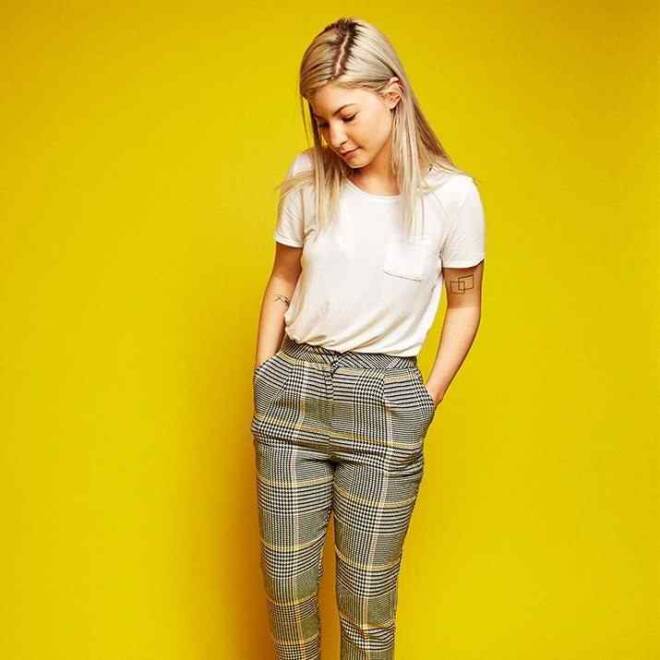 Taylor Janzen - New Mercies
---
The passionate question on the chorus of "New Mercies" asks both the singer herself and the listeners "Is it too late for me to believe in the morning's new mercies?" 19-year-old Taylor Janzen's latest single gives a voice to her skepticism about the things of heaven and earth. "New Mercies" is the Winnipeg singer-songwriter's first single recorded in a studio with a full band, which captures all the frustrated energy that brought the song to life. The song was written in a moment of disequilibrium between the feelings of Taylor's energetic soul and the faith she was raised to believe in, a discordance she has always felt but was unable to explain until now. Asking about the mercies conceived in the morning to those who believe in the Biblical God, she questions if it is too late to believe and be saved but she answers herself and her cynicism along the song. Taylor is set to perform in several festivals including SXSW and release her new EP in 2019.
—
Giulia Santana
on December 11, 2018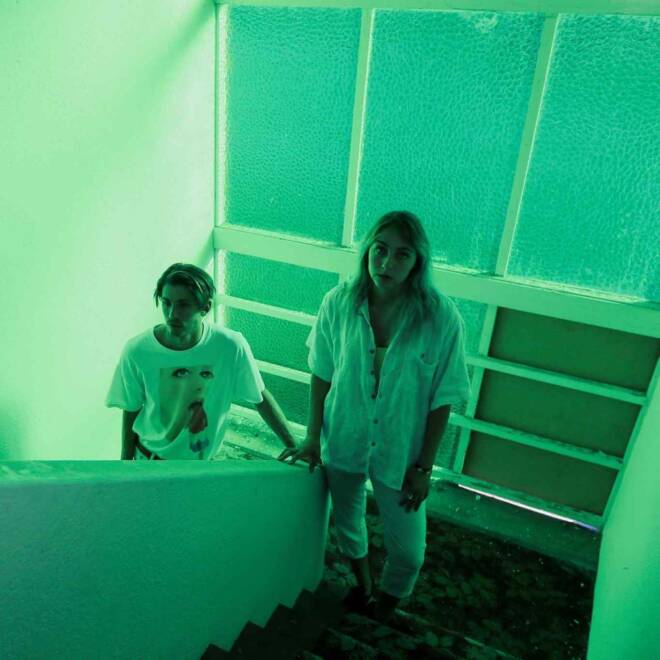 Micra - Child Grows Old
---
Sydney atmospheric-pop duo Micra recently released their second single "Child Grows Old." The duo is made up of Ivana Kay, a Bulgarian vocalist and guitarist and Robbie Cain, an Australian multi-instrumentalist. After being seated together at an Unknown Mortal Orchestra concert last year the two, kept in touch and decided to make music together. The end result is  a sound that is reminiscent of Beach House and Ariel Pink. When it comes to "Child Grows Old" "The song explores a time in life which felt like nothing had changed for too long. Waiting around for something to happen without knowing where to begin. It's an internal conversation about forcing yourself to jump into the next phase of life and facing the obstacles that come out of that," Cain says. "Child Grows Old" is trippy in nature, but familiar in content and dedicated to finding life in those times that feel more like dead space.
—
Dara Bankole
on December 10, 2018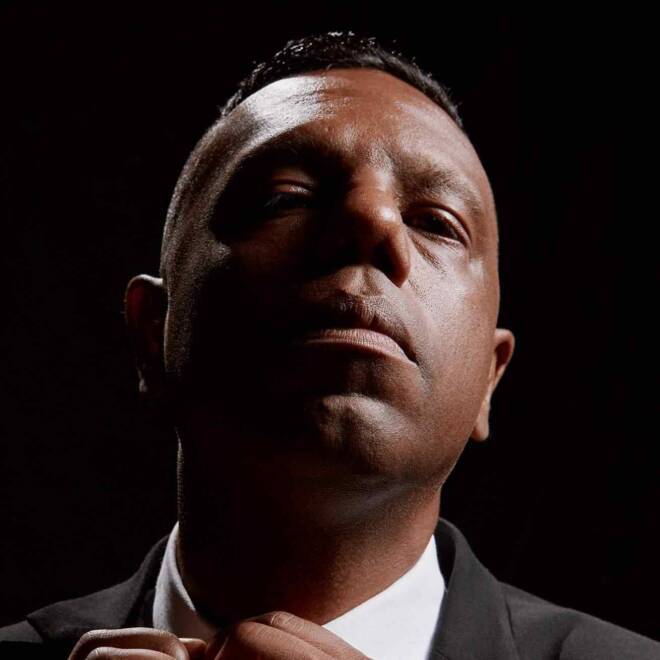 Murray A. Lightburn - Bellevue Blues
---
Outside of Montreal, Murray A. Lightburn is predominantly known for fronting chamber-pop band The Dears and for sounding a whole lot like Morrissey. Ghosts of past success and musical icons could haunt a less versatile musician into irrelevance, but in "Bellevue Blues" Lightburn bares his soul and his soulful influences to dispel any doubts in his ability to continue creating. Of his upcoming release, due out in February, he told his label that it is an album with "no guitar solos at all, and very few instrumental passages. It's just singing on top of songs." "Bellevue Blues" is a simple song pairing the sound of the soul and motown hits so beloved in his childhood with the most complex subtleties of adulthood. Lightburn refuses to allow the simplicity to detract from the emotional weight, though, as he bursts into a chorus that would make even the toughest member of Snow Patrol well up a little bit. "I need you / To save me from myself," he sings, though he is perfectly capable of holding his own.
—
Daniel Shanker
on December 7, 2018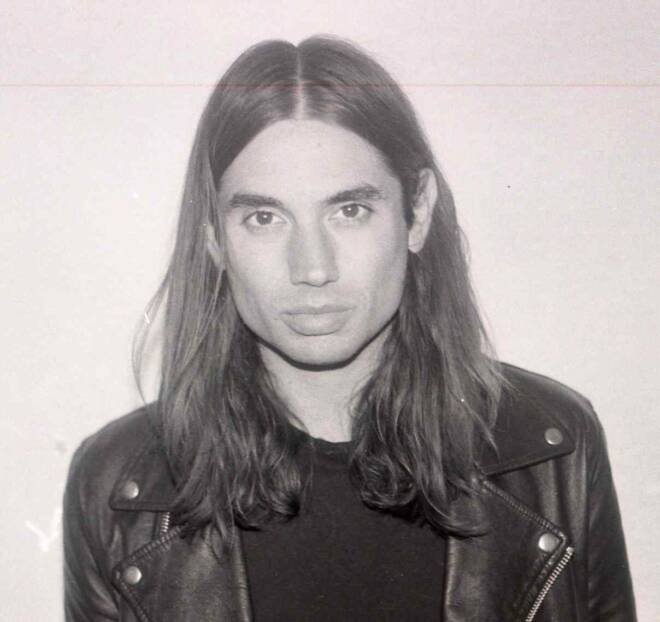 Johnny Gates - Baseball
---
While the title of Johnny Gates's new song may mislead you, this song has less to do about sports and more to do about memories and the people that inhabit them. "It seems like we all have those people in our lives...sometimes you keep them / sometimes you lose them like I lost you." While taking this person to a Yankee game was a memory he'll hold onto, the present exists without them, creating the wistful emotions heard in this song. Having gained popularity from the TV show The Voice, Johnny Gates has come off of the big stage to deliver us music that is raw and emotional. He intentionally uses baseball to tie into his reality and tell us, "I grew up playing baseball, and I remember hearing pretty quickly from my dad, it's not whether you win or lose, it's how you play the game. And I think life is a lot like that. So when writing this song, I wanted to reference my favorite sport, and some specific examples from my life, where, even if I didn't come out with a win, I still have some amazing memories to hang on to." When Gates sings, the soft grit in his voice is a notable feature to the beauty of the song. With just a guitar and a universal feeling, "Baseball" is the kind of swoony, stuck-in-your-feelings kind of  song that doesn't get old.
—
Dara Bankole
on December 6, 2018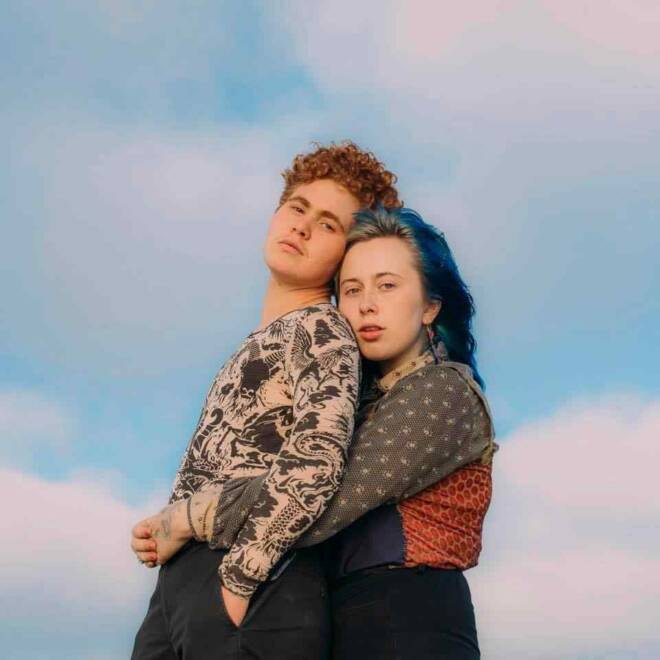 Girlpool - Hire
---
Longtime fans of Girlpool, allow us to reintroduce you to your new favorite indie grunge band. The group's newest single, "Hire," is a rock anthem for the millennial age, and a far cry from the softer songs of past records that gave the group its signature sound, like "123" and "Cut Your Bangs." This sonic maturation comes in the wake of vocalist and guitarist Cleo Tucker's public transition. Now, Tucker's vocals are nearly unrecognizable as they sing an octave lower, adding strength and grit to a group that, until now, has veered toward distinctively smooth vocal melodies. Listen closely to "Hire" and you'll still hear instrumental lines that feel familiar. For example, the song opens with the same muted, messy guitar picking that frequents so much of Girlpool's discography, and it nicely introduces the drums with a catchy mid-tempo beat. "Hire" not only acts as a representative for organic growth in songwriting, but it proves Girlpool are masters of transcending genre.
—
Britnee Meiser
on December 6, 2018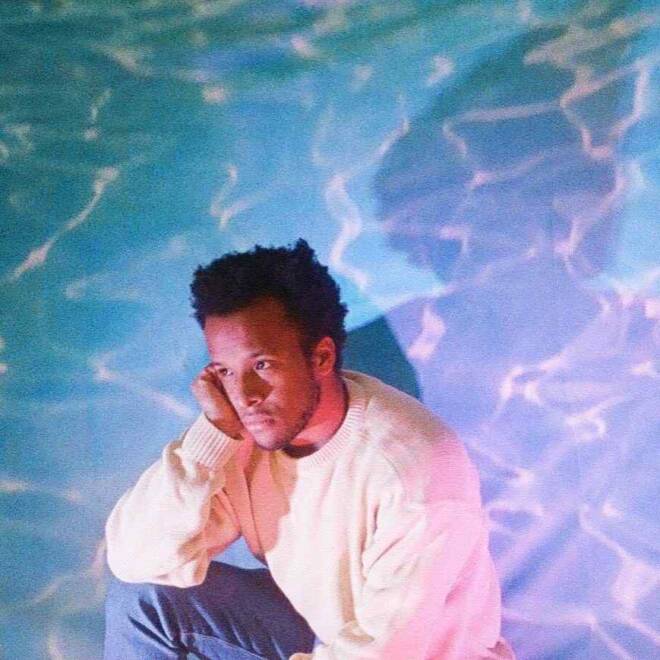 Cautious Clay - Reasons
---
Explosive and dramatic, Cautious Clay's newly released single, "Reasons" breaks out of the box musically and lyrically showing further versatility from the multi-talented artist and producer. Hudson Mohawke lends a hand in the writing along with Tobias Jesso Jr.; Mohawke's boisterous trademark drops making an appearance and add dimension to the track. Strategically placed choirs of echoing backing vocals and abrupt cut-offs juxtaposed against more calming guitar-driven choruses make this song all the more exciting to listen to. "Did it all for the no good reasons" Clay belts, exploring an undeniably human need to do something — even if it makes life more dramatic, interesting or even complicated — for no good reason.  Though short, there's an innate reliability to the song and the drama it invokes, not unlike the drama Clay sings of.
—
Jazzmyne Pearson
on December 5, 2018