Buzzing Daily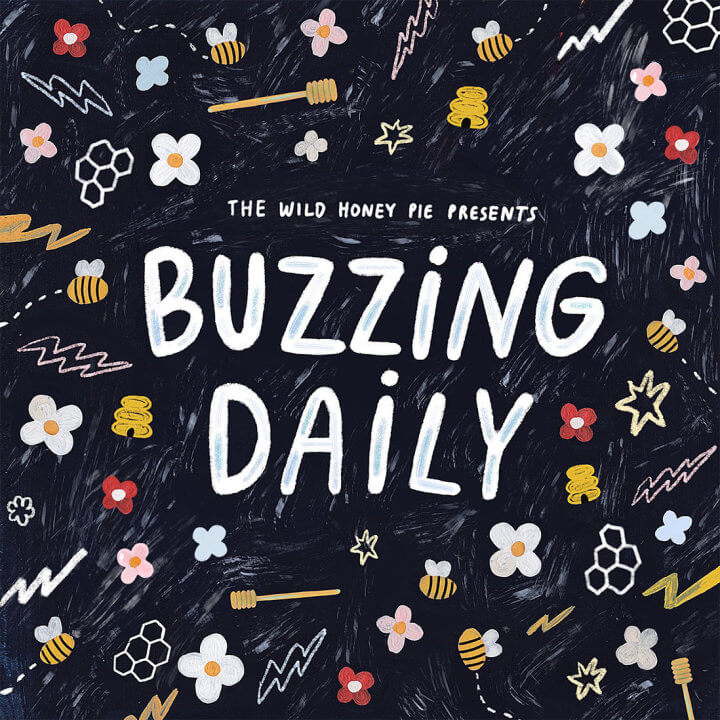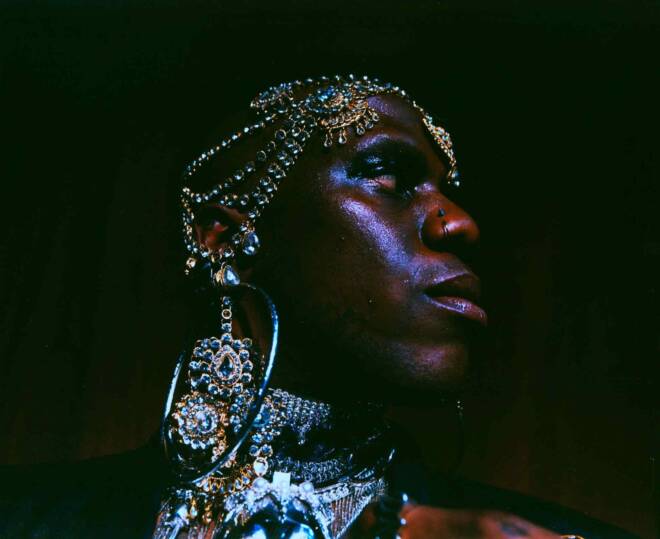 Yves Tumor – Gospel for a New Century
---
The staggering genius of Sean Bowie emerges immediately upon pressing play on their fourth album as Yves Tumor, which opens with "Gospel for a New Century." Tumor's own brand of brilliance survives in their own mystique, which shapeshifts in kaleidoscopic, sonic morsels that fleetingly reveal themselves through flashing emotional windows—into which Tumor allows us to momentarily gaze. "Gospel for a New Century" unfolds with a vintage horn sample that sounds freshly plucked from a James Brown or Edwin Starr song, soon supplemented by a full chorus of brasswinds fit for a 1970s spy-noir film score. By the time the bassline and Tumor's vocals kick in, we'd be tempted to enlist the song as a masterwork in psychedelic, anthemic rock—but this is where we'd be wrong. Often the best art shocks and shakes us in unquantifiable ways, without grasping at labels or ticking genre boxes, and this is exactly how Tumor's opus pierces our senses. In neon orchestral flares we can discern a host of influences from Prince and Lenny Kravitz to MGMT; yet, this recognition leaves us as rapidly as it arrived. Tumor's "Gospel" is a roaring rhapsody of experimental funk-rock distortion, layered so finely we could spend ages dissecting it—but by the time we do, Tumor will have already entered another unexplored aural landscape.
—
Heddy Edwards
on June 24, 2020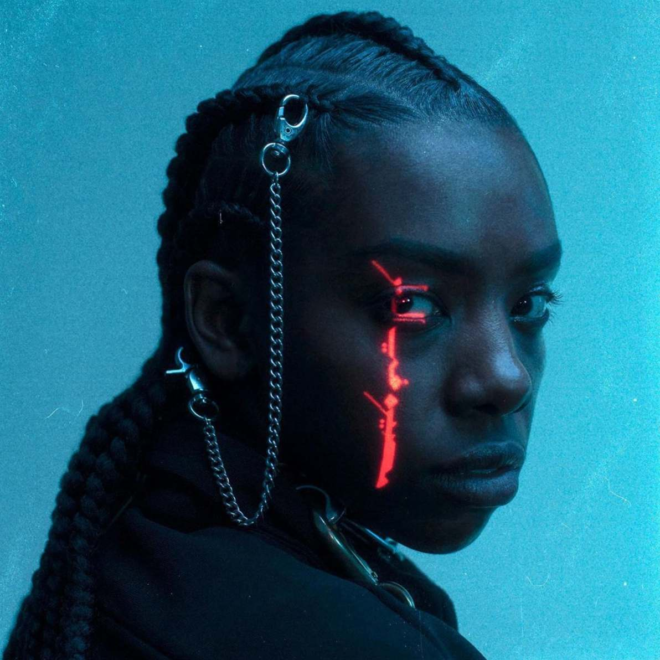 ​Dua Saleh - umbrellar
---
Dua Saleh's "umbrellar" only gives us a few seconds before the storm sweeps us away. Once the first verse pours in, the energy of the arpeggiating synth is frantic, making our whole body vibrate with anticipation. And soon it's here—when the beat comes in, the song morphs into a hurricane with a full force gale. That's the point, in a way, that dizzying, hectic, heart-pounding feeling that is hard-core attraction. "Last pint from that last night / I don't know if that was real," their vocals call out echoey over a pounding beat and a world of synths. It's a party, and we're melting into the intoxication. Suddenly the spell breaks, a moment of quiet, twisted vocals give us long enough to gasp for breath before diving headfirst back into the fantasy. "I swear I'm superstitious / 'Bout her sex appeal," says Saleh even as they lose themselves again in the delirium.
—
Mikhal Weiner
on June 23, 2020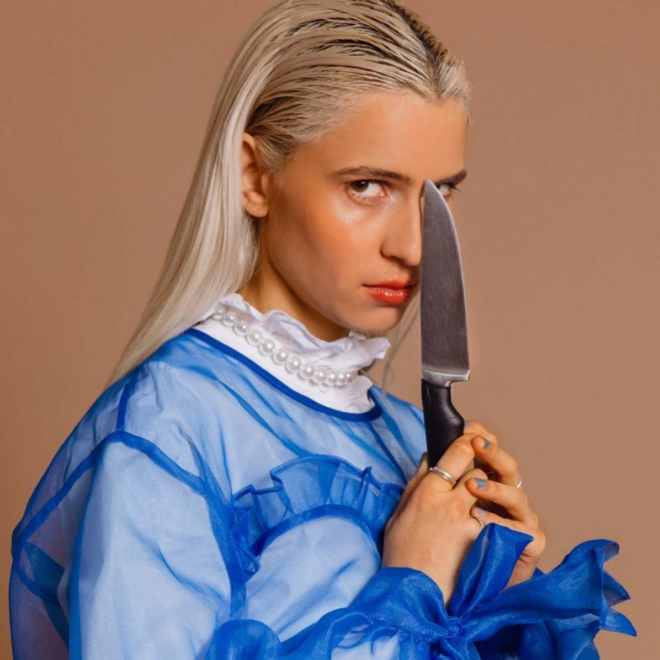 Banoffee - One Night Stand
---
"One Night Stand" is a pop-anthem expression of how guilty pleasures become creature comfort. The track is off of Australian-born artist and producer Banoffee's debut album Look at Us Now Dad, which features the likes of Empress Of and cupcakKe alongside production credits from Yves Rothman and SOPHIE. Rooted in the brutally honest confession of her unhealthy behavior, the chorus sings as an outright admission, "You should have been a one night stand / but now you're a habit." I've often found myself in this same addictive cycle and reflect on the feeling in my poem below: 
Tidal Pools
past lovers 
empty
tic-tac bottles — 
stranger's hands
unwashed
Goodwill sweaters —
filth that feels
good.
—
Beck
on June 23, 2020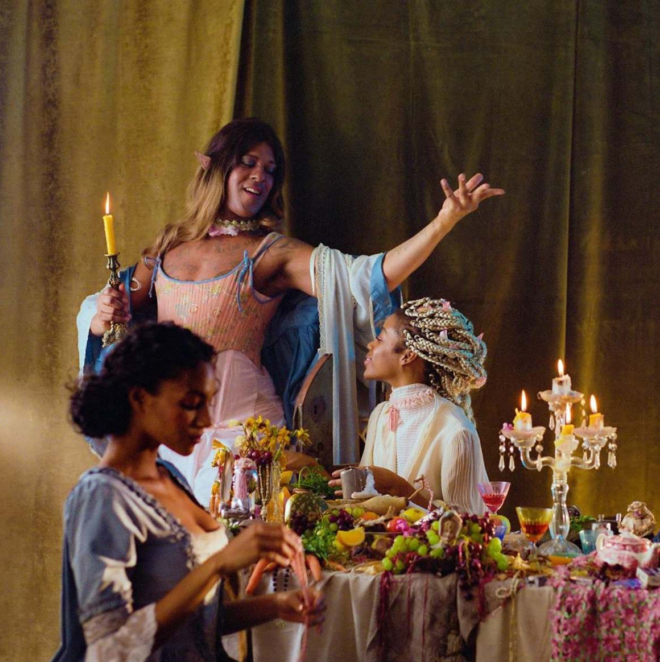 Mykki Blanco feat. Devendra Banhart and Falty DL - You Will Find It
---
Mykki Blanco taps Devendra Banhart to craft a sonic meditation to soothe our minds with "You Will Find It." FaltyDL's avant-pop production seamlessly meshes the best of Blanco's flow with Banhart's psychedelic folk sensibility. Originally intended to be an interlude, after hearing Banhart's contributions from soft vocals to hand chimes, Blanco and FaltyDL felt it necessary to flesh out a full track. Said Blanco, "[Banhart] is now in the blood of the song, he's a part of the composition." They rap of lighting sage and Palo Santo, perhaps not unfamiliar scents in our own homes over the past few months, reminding me of the Palo Santo my roommate mailed to me in a COVID care package. Blanco insists on self-care as an act of quiet defiance in Lady Gaga and mink lashes. "Alice Coltrane and some ganja" sets a scene for a tranquil moment in our otherwise anxiety-ridden days, finding effortless joy: "Yeah, that's all I need." Seeking to explore and demystify spirituality, about the track, Blanco declared simply, "I should be able to smoke a joint with God and just chill a bit." Though no title or release date has been announced yet, "You Will Find It" is set to be on their upcoming second record, likely alongside Soundcloud single "PATRIARCHY AINT THE END OF ME."
—
Ysabella Monton
on June 23, 2020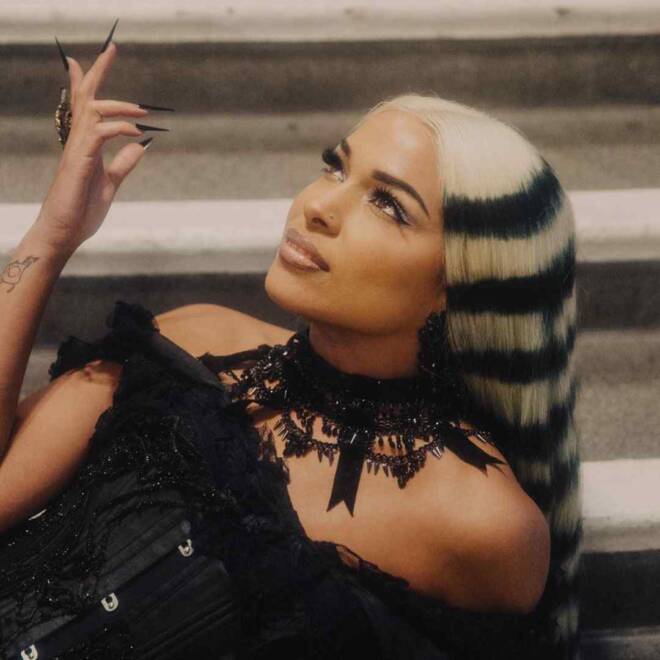 PRINCESS NOKIA - SOUL FOOD Y ADOBO
---
In the quest for cultural empathy, one of the most essential immersions into learning is, plainly, food. But, this song is much more than just a listing of various foods, it is an invitation into the heart of Puerto-Rican American culture. Leading us in with playful keys, Princess Nokia's "Soul Food Y Adobo" is a celebration of her Puerto Rican heritage. Starting out with a punchy first verse: "You need to season your chicken, we ain't like them folks in here", Princess Nokia assures us that we are being invited into the arms of a flourishing culture with deep interconnected roots in spirituality, food, and lifestyle. "Soul Food Y Adobo" is a song that will leave you craving the warmth and comfort of home, and food that could never be bland.
—
Laney Esper
on June 23, 2020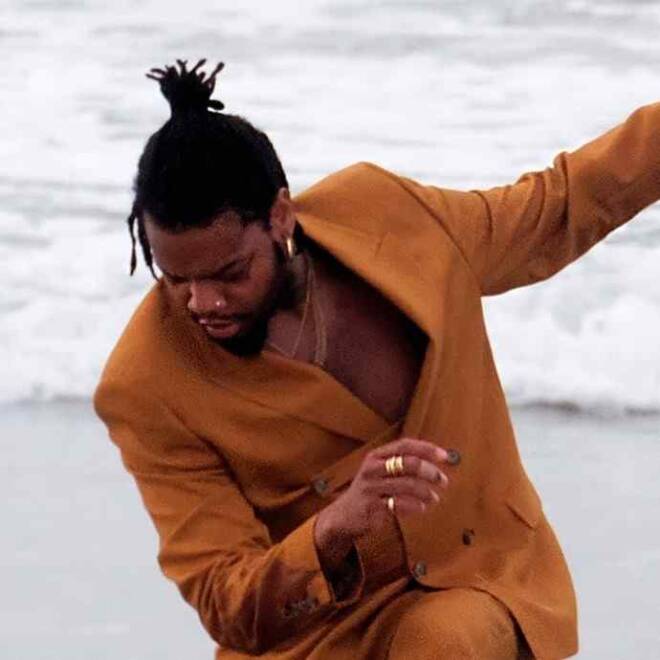 serpentwithfeet - This Hill
---
"This Hill" is a miniature masterpiece off of Apparition, a new EP by serpentwithfeet— Baltimore-born Josiah Wise. This song is like a Fabergé egg—covered in intricate details, a glow emanating from within, a multitude of secrets held within its simple shape. The foundation is a prepared piano and a humming chorus so delicate and precise. A touch of bass, a few notes plucked lightly on a harp. And Wise's stunning falsetto vocals singing about his heavy steps up the hill to a place of serenity. "Some days I wanna run," he sings. Then the chorus comes in, a layering of Wise's own voice that sounds like heavenly angels in a church choir led by J.S. Bach. "What is the matter? Don't get no sadder. I'm better now," the many voices sing, in a Baroque-inspired vocal arrangement. "This Hill" draws on influences clearly grounded within the traditional Western canon but still sounds current and so very resonant. After all, aren't we all climbing our own hills, day after day, searching for that lightness in our feet that will allow us to just run?
—
Mikhal Weiner
on June 22, 2020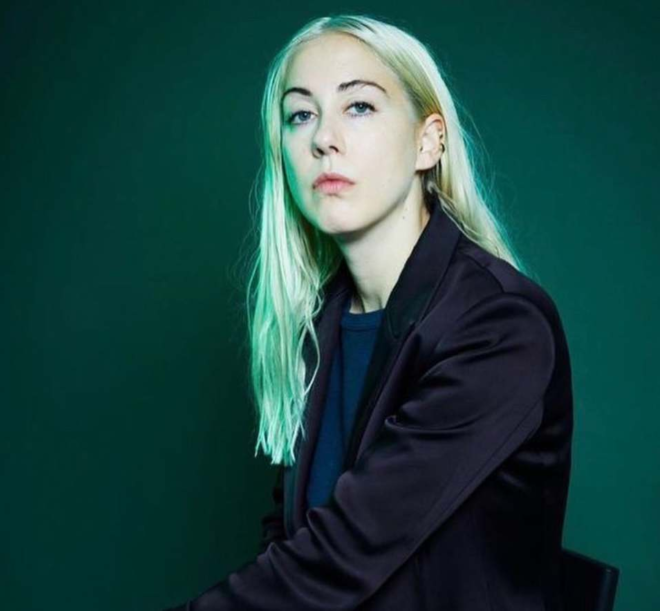 TORRES - Too Big for the Glory Hole
---
"Too Big for the Glory Hole" is said to be partially inspired by Florine Stettheimer's painting The Cathedrals of Wall Street, a nod to New York City's secular shrines. It's a song about loneliness, and wondering whether you're cut out for this world and all its capitalistic energies. "I want you to love me forever," repeats Mackenzie Scott, who performs under the moniker TORRES, in a clear but controlled tone. Despite the minimalist production, it's an outro that holds weight. It's simultaneously intense and delicate; it feels private but declarative. It edges into holy terrain.
—
Corinne Osnos
on June 22, 2020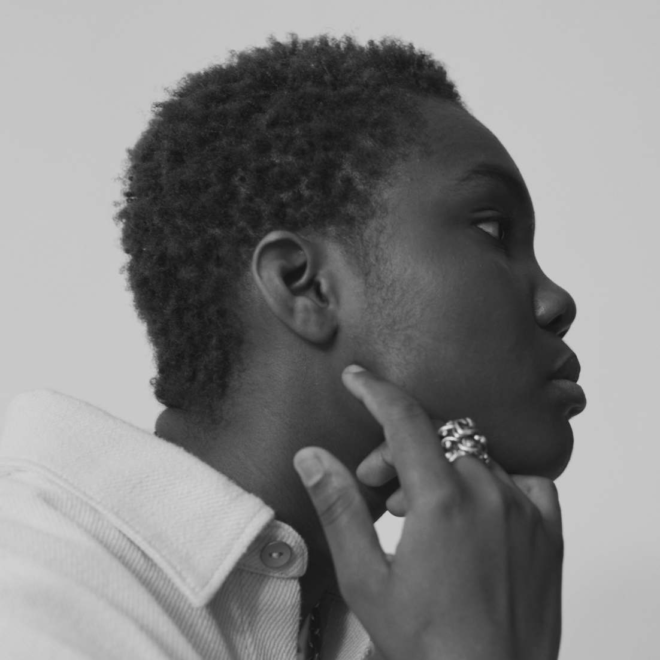 Arlo Parks - Creep
---
Coming off the heels of her single "Black Dog," Arlo Parks' cover of Radiohead's "Creep" hits differently than the original. In fact, it feels like a B-side to "Black Dog"- a view from inside out rather than outside in. The song sounds a lot like self-dialogue. Solo piano and vocals fill a cavernous, empty sounding acoustic space. No additional harmonies, vocals, or instruments. No call and response. It's just Parks' beautifully expressive voice accompanied by carefully controlled piano arpeggiations. Simultaneously delicate and resolute, she effortlessly transplants the lyrics into a new context. It no longer sounds like a song about yearning for another person and feeling disgusted with yourself. It is wrestling with the fantasy of who you would like to be, superimposed on your own actual body. It's the song you hum to yourself while staring in the mirror at 3 am, brushing your teeth, and trying to decide if you're glad you went out. You had fun, you think, but it's also a relief to come home to your own bed, alone.
—
Allison Hill
on June 22, 2020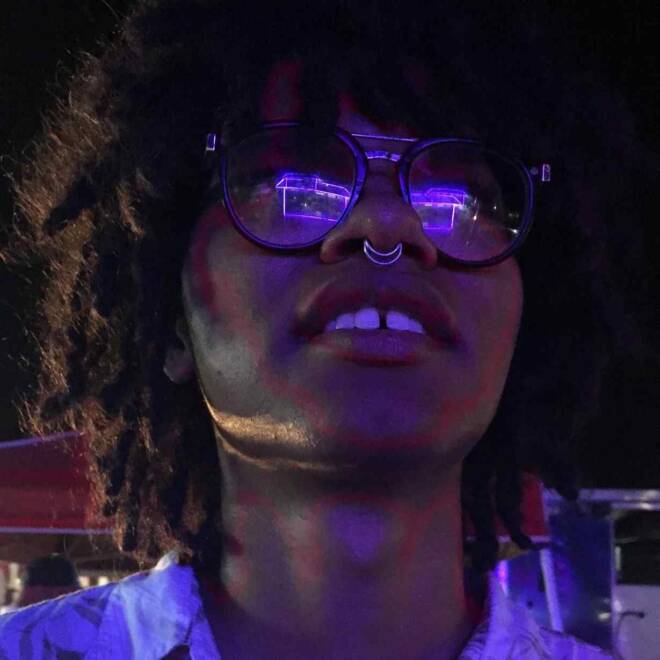 Clarence James - But Naw
---
I was hooked by Clarence James's track "But Naw" from its jazz-infused opening chords. The Austin-based guitarist, songwriter and producer melds hip-hop, jazz and indie rock influences into a laid-back style animated by excellent guitar work. This track exemplifies his ability to repurpose established chord progressions in a fresh context—a process he calls "stealing chords from dead jazz musicians"—which makes it feel simultaneously classic and innovative. The arrangement is fairly stripped-back, and the seamless interlocking of the guitar and drums serves to highlight James's musicianship and lyrics. "But Naw" describes shifting allegiances and mistrust with humor: "Should've known when she got them bangs she was changin'." The frustration here is evident, but the chorus is punctuated by defiance when James sings, "I don't give a shit 'bout what you say," and the song cracks wide open. "But Naw" is included on Clarence James's debut LP, Fucked Me Up, out today on Bandcamp. In recognition of Juneteenth and the movement for Black lives, all proceeds from the LP during its first week on the platform will be donated to Black Lives Matterand Austin Justice Coalition.
—
Siena Ballotta Garman
on June 19, 2020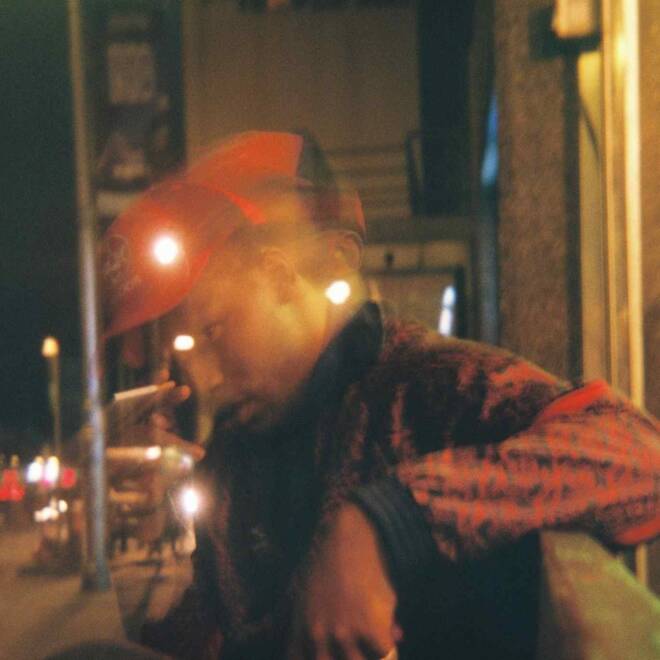 Jessy Rose - Bloom
---
"Bloom" by Jessy Rose is a satisfying and cinematic track full of saucy chromaticism. Rose's voice rests tantalizingly on leading tones, building tension and release that keeps you on the edge of your seat. The verses show off the song's jazzy piano ballad base which delivers goosebumps and sounds reminiscent of John Legend. The chorus is augmented by a blend of synthetic effects and syncopated percussion that gets increasingly dense as the song progresses. Meanwhile, Rose's voice slides effortlessly in falsetto and swoops back down to cradle in the middle of the piano line. By the time you reach the end of the 2:50 minute track, you feel like you've sat through an entire feature film. Suddenly, you notice that you haven't had a single thought about anything else for almost 3 minutes. Bloom's dense chromatic universe—simultaneously subverting expectation and resolving with a sense of inevitability—absorbed you completely. Now released, you feel ready to emerge from the dark theater—blinking into the sunlight and feeling slightly changed.
—
Allison Hill
on June 19, 2020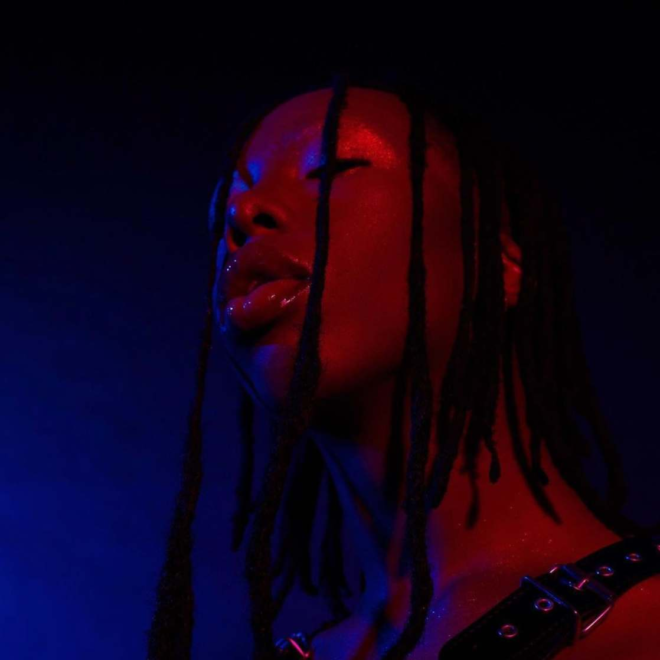 Ntu - Gaslight
---
A delicate elegy, "Gaslight" is a stunning new offering from Ntu. It opens with a stutter, making us check that our headphones are working, but yes, they are, it's just Ntu ushering us into his world of uncertainty. Each layer of ambient sounds—metallic whooshes and creaking floors—is laid down with the precision of a painter adding soft strokes to an intricate canvas. We are in the haunted house of Ntu and his lover, each daring the other to "gaslight me, then leave." It's a world of pleasure and pain. The electronic kick drum is the slow beating heart of the lovers who want to make something work even while enjoying the dysfunction: "my love can hold you down / it's like a million birds / around your neck, dead / weight, don't leave me." Ntu's voice melts into the soundscape, a hushed whisper-song coming at us in all directions, then singing in tandem with the other vocalist with simple but luscious harmonies. We are subsumed, and we love it.
—
Mikhal Weiner
on June 19, 2020