Buzzing Daily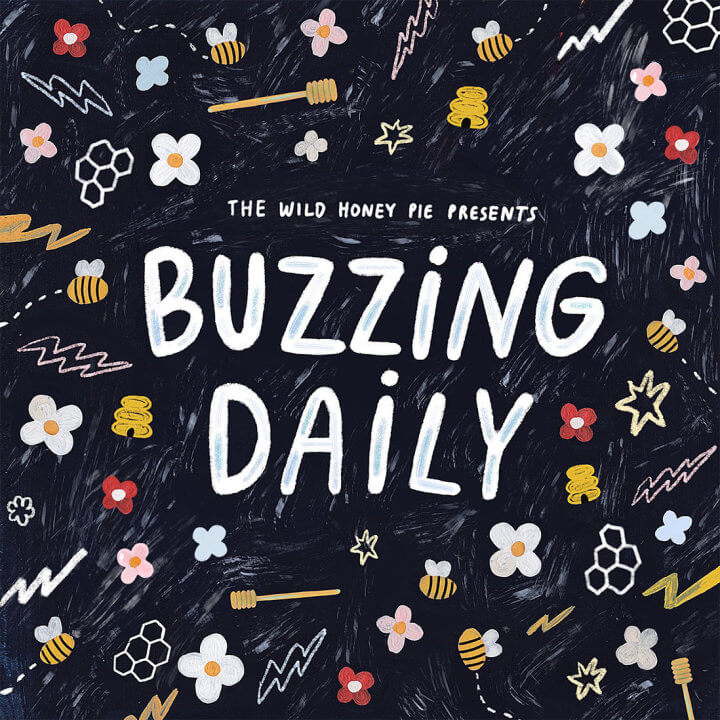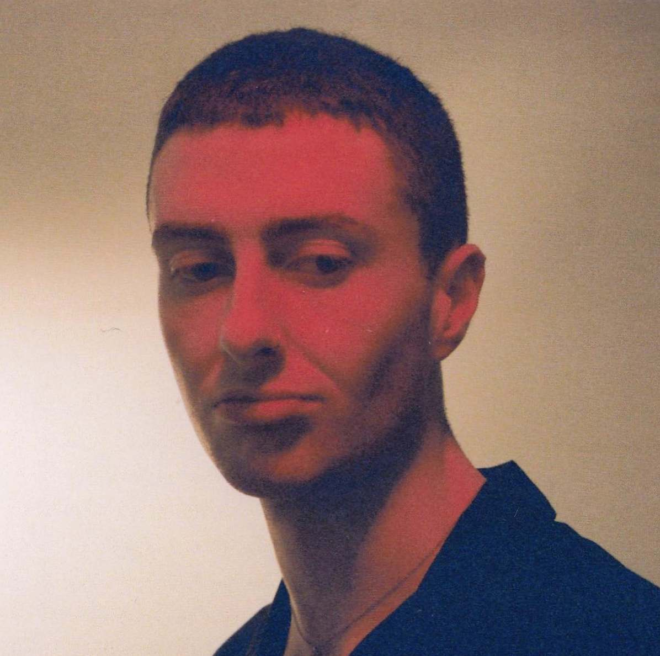 Joesef​ - Don't Give In
---
Indie R&B newcomer Joesef now has a third single under his belt with "Don't Give In," a wistful track about realizing the one you love loves another. From its plaintive guitar solos to the unembellished drums, the track has everything you crave in an ideal bedroom song, while drawing influences from the likes of Motown and Amy Winehouse to keep the sound fresh. Scant production allows his soulful vocals to shine, the ever-so-slight strain coming through best as he sings, "It's never enough," bleeding into the haunting moans of a choir. "Everything you hear has happened to me directly," Joesef has said of his music, making this heartbreaking track all the more resonant. Currently making waves with his first run of shows in the UK, it won't be long before he does the same across the pond.
—
Ysabella Monton
on October 14, 2019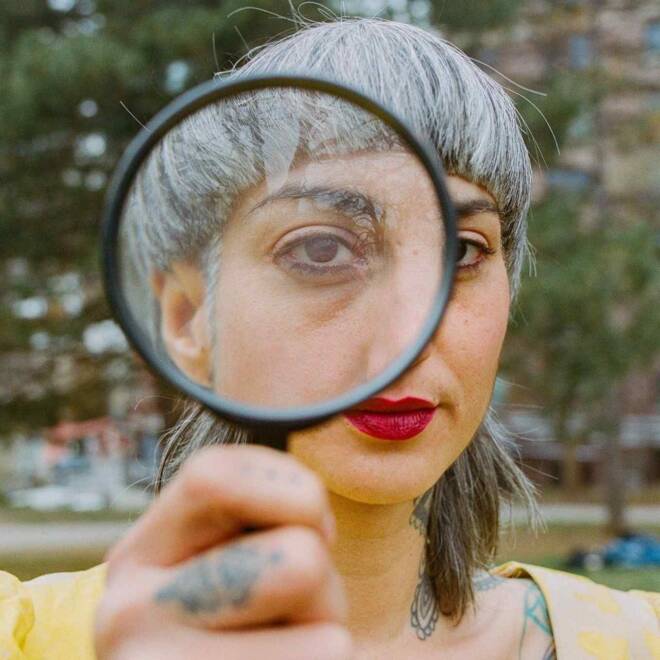 ​Y La Bamba - Las Platicas
---
Y La Bamba, a Portland-based band led by Luz Elena Mendoza, exemplifies yet again their prowess as a multi-faceted group on their latest EP Entre Los Dos. Mendoza actively explored identity on their full-length album Mujeres earlier this year and is now delving deeper into existing between two entities and all the nuances that follow. "Las Platicas" off the new EP begins with an airy guitar riff that quickly morphs into lo-fi folk loaded with energetic vocals and a tone of a reclaiming of self. Mendoza spares no time for negative talk in her life and holds strong against those with nothing positive to bring to the table. Y La Bamba's narrative journey continues to show rapid growth—exploring different sounds and sentiments in less than one year. They wrap up their tour this October so make sure to catch them while you can!
—
Julie Gentile
on October 11, 2019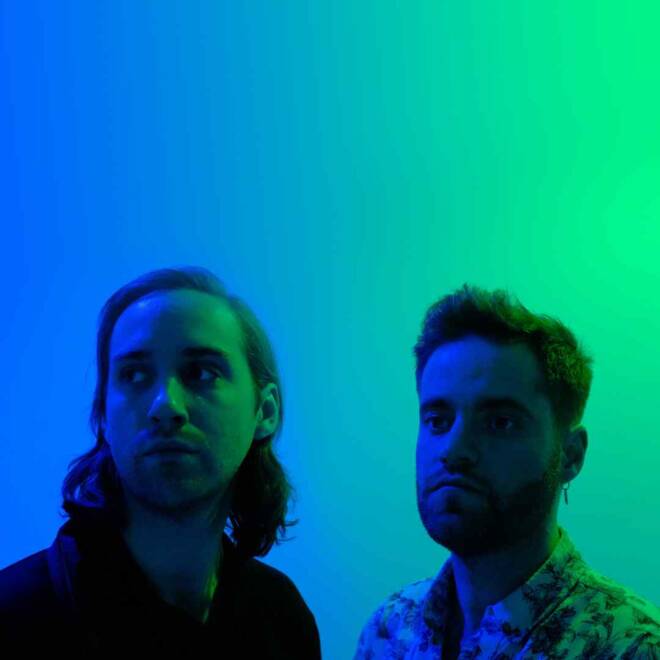 Boyfriend Genes - Best Friend
---
Brooklyn duo Boyfriend Genes' new single "Best Friend" is an indie-pop take on "if your friends jumped off a cliff, would you do it too?" Brothers Travis and Thomas Shaver dissect the implication that social interaction can have on one's identity as they sing, "if you go I'll go / I'll be waiting for you anywhere." The production is light and fuzzy—making it easy to bob your head along and sway your shoulders. It sounds sweet until you dig a little deeper and realize the sugar is just a coating as they continue with, "everyone is looking for a best friend / then they're gone again." They use sweetness to signify the superficiality that can linger in modern-day socialization. Nobody wants to get too close. Nobody wants to get too deep, but everyone wants to be seen as authentic. "Best Friend" is more than just a feel-good indie-pop song. It's a satirical exploration of friendship in a jam-packed city like New York.
—
Corey Bates
on October 11, 2019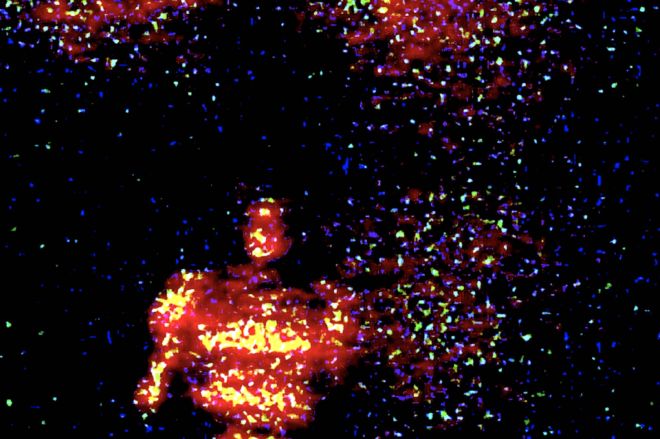 INSDR - Otherworld
---
Float through space and time in the dark daydream that is "Otherworld," the hypnotic debut single from LA-based indie artist INSDR. Immediate and atmospheric, the track is a nostalgic slow jam with soft, pulsing momentum. It opens on a quiet inquisition: "What planet are you from?" Then muffled, pumping percussion and spacey keys set the scene and evoke a certain sense of mystery as the questions continue. "Are you on a mission? / Are you made of light?" The vocals are hushed and sweet, giving the string of questions a sense of alien innocence and wonderment. Suddenly, like INDSR, we feel like we too must pay close attention to figure this person out. As the instrumentation builds, the arrangement remains close and clear with a distant sort of urgency, like staying in the moment with this person is all that matters. Elements of sci-fi and psychedelia are weaved tastefully throughout the song, with groovy, Radiohead-like guitar and sonic elements that give a nod to 90s electronica. Ultimately, "Otherworld" speaks for itself: you've never heard anything like it before. It's the first single from an upcoming EP by INSDR, the solo project of Sure Sure band member Charlie Glick. Glick and fellow bandmate Mike Coleman are mixing the EP, set to be released later this year.
—
Britnee Meiser
on October 10, 2019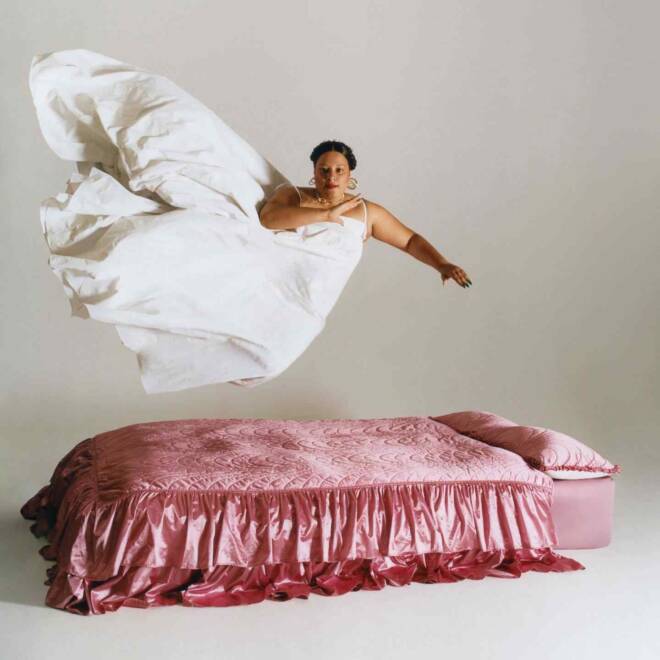 Babeheaven - God Sent the Baby
---
In addition to recent singles like "It Nan" and "Jalisco," UK-based band Babeheaven has dropped their newest release titled "God Sent the Baby." The track opens with delicate strings and quickly fuses into a deep, pulsing rhythm that carries the song from start to finish. Frontwoman Nancy Andersen croons out honeyed vocals with lyrics that are as heavy and as deeply personal as the title suggests. Her voice puts the listener in a trance, readying us to fall deeper and deeper into the universe that Babeheaven creates. Obvious care for the track comes through in the atmospheric production that calls back to a late '90s style trip-hop reminiscent of Air and Massive Attack, all while maintaining the band's rising enigmatic sound. "God Sent the Baby" is a soul-bearing single that displays the range that Babeheaven always brings to the table. You can catch the band consisting of Andersen, Hugo McGuire, Ned Smith, and Luca Mantero on tour in Europe starting on October 23.
—
Julie Gentile
on October 10, 2019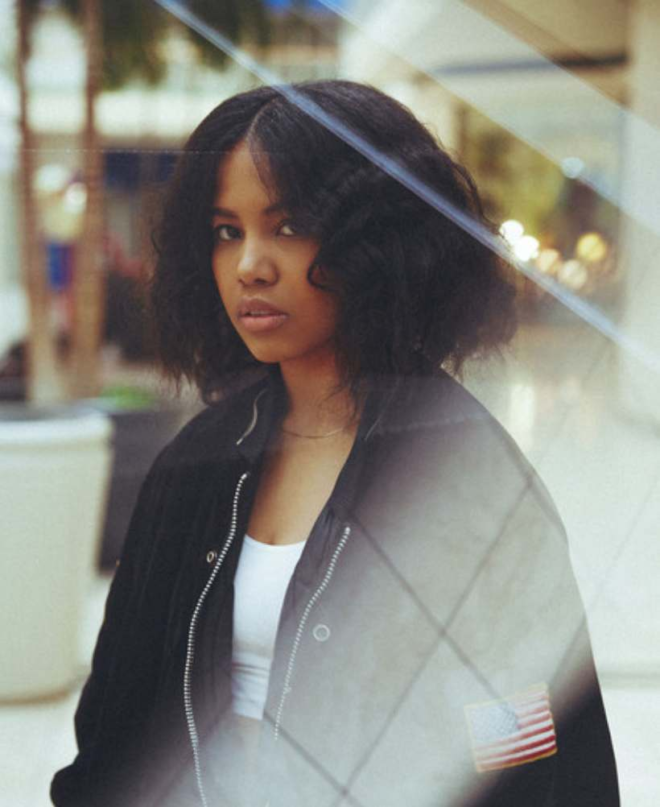 Baby Rose - Show You
---
It is an unequivocal fact that Baby Rose has one of the most unique voices of this decade. From her appearance on "Without You" with Insightful, to being featured on Ari Lennox's Shea Butter Baby Tour, to the August release of her first album, the Atlanta artist is having quite the year.
A lyrical weightiness, coupled with a sultry, cavernous voice in "Show You" underscore a maturity and musicality not often found in many peers of Baby Rose. Certainly a reflection on an uncertain relationship, lines like "Tell me baby / How you like me now? / Wasn't life beautiful / When I was around?" sit delicately atop classic R&B hi-hats and a jazz-inspired bass line. Filled with equal parts feeling and energy, "Show You" demonstrates only a fraction of the versatility, talent, and timelessness encapsulated in Baby Rose's music.
—
Jazzmyne Pearson
on October 10, 2019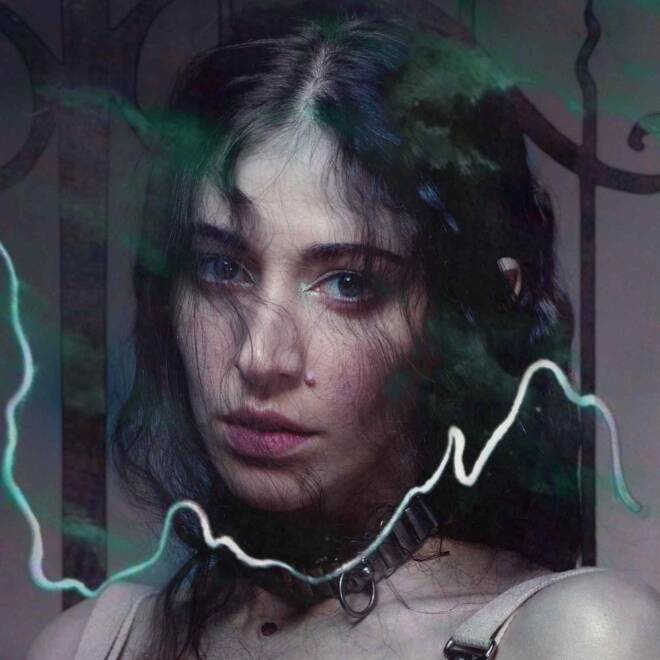 Caroline Polachek - So Hot You're Hurting My Feelings
---
Former Chairlift frontwoman Caroline Polachek has released the catchy, 80s inspired single "So Hot You're Hurting My Feelings." Her final single before she releases Pang, her debut album, on October 18th, the synth-pop dance anthem is lush with playful synths and tight, groovy percussion. Polachek's signature broad vocal is the star of the arrangement, floating through each ethereal note with impressive, elastic range. Her relatable lyrics hook you from the opening lines: "Not like I'm counting the days / but it's been twenty-five." Polachek wrote and produced every element of this track herself, which is especially evident in the clear, careful vocal processing. Bright and fun, "So Hot You're Hurting My Feelings" will be your new favorite party song.
—
Britnee Meiser
on October 9, 2019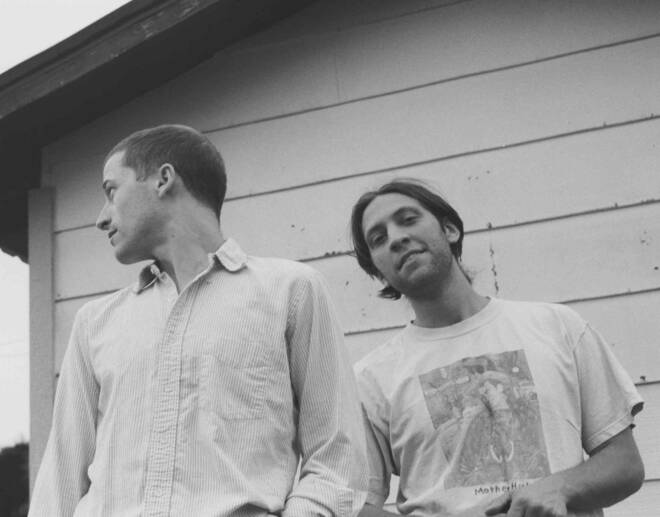 Hovvdy - So Brite
---
Following the release of "Cathedral" and "Ruin (My Ride)," Will Taylor and Charlie Martin of Hovvdy have come out with the third single from their upcoming album, Heavy Lifter. "So Brite" is a warm and wistful track that tries futilely to hold on to fleeting moments before ultimately watching them slip away. The song floats delicately along with lines like, "I don't know why that I wanted it to stay like that / I knew that everything would change when the light came back." The melody is soothing with tender vocals and a sweet, lullaby-like pace, but the lyrics reveal an anxiety in the narrator. "What if I start to lose my mind? What if I start to lose my shine?" echoes through the refrain. The words fade into the background as we all try to come to terms with an inability to stop time and let the music wash over us. Heavy Lifter is out on October 18 via Double Double Whammy.
—
Brigid Moser
on October 7, 2019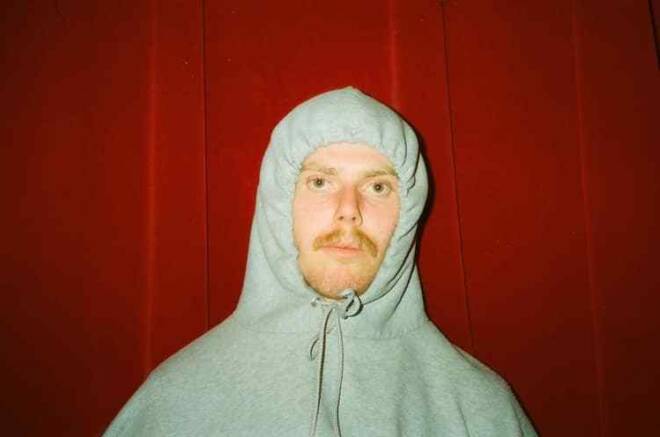 Worn-Tin​ - Bitter
---
LA's Worn-Tin (aka Warner Hiatt) is having a prolific year. "Bitter" is a part of his third separate release this year, an EP titled Summer Mixtape. He continues on with his sunny California psychedelic-pop. It's the stuff you want to listen to while biking to the beach to drink some beers with your friends. "Bitter" is a love song for people who like their romances to have a bit of an edge. Hiatt blends humor into his lackadaisical guitar stylings with clever lines like, "I ain't the sharpest tool in the shed / she says I ain't the hardest thing in the bed." It's good music that doesn't take itself too seriously. Worn-Tin will have you smiling, tapping your foot, chuckling and dreaming of summer as the seasons begin to change.
—
Corey Bates
on October 7, 2019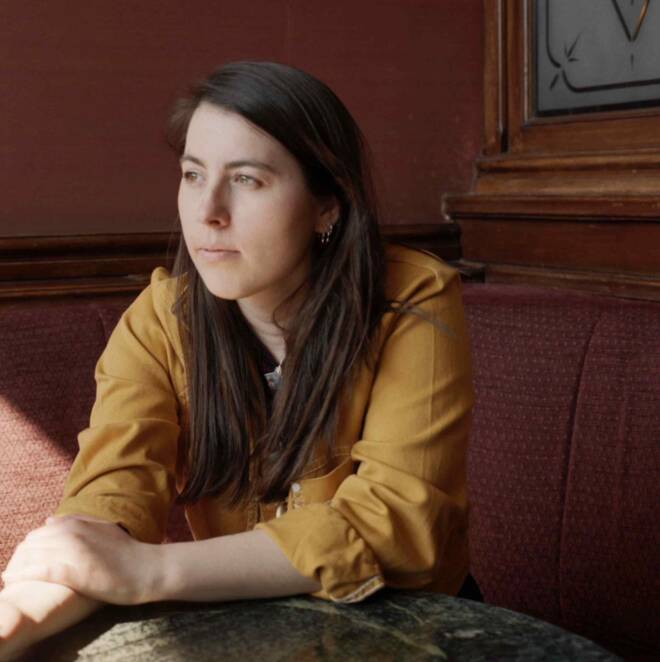 ​Sorcha Richardson - Honey
---
Sorcha Richardson has been releasing a tantalizing trail of singles leading up to her debut album. Her new track "Honey" is the latest breadcrumb dropped. "Honey" continues Richardson's trend of meditations on love and rejection that she explores in her previous tracks, but it may be the most chilling song of the bunch. Eerie piano keys set a moody, melancholic tone right off the bat and are soon joined by Richardson's vocals, soft and tender and crestfallen. The track is striking in its simplicity and evocative in the moments it recalls. "I watched you move around the room / you're more magnetic than the moon," she sings a voice equal parts lonely and piercing. The entire song sounds like a sigh, up to and including the accusatory chorus line, "Honey, what the hell d'you to me?" Richardson's singles have displayed the range of her skill and style and this latest track establishes an ability to create something immersive out of something so quiet.
—
Brigid Moser
on October 4, 2019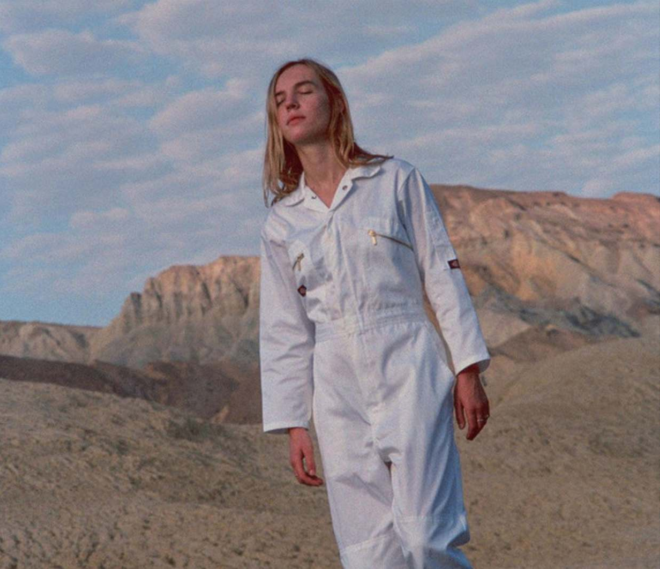 ​The Japanese House - Something Has To Change
---
The Japanese House is the moniker of London-based singer-songwriter Amber Bain. If you are familiar with her writing style, you know that she has an uncanny ability to make indie electronica feel warm and welcoming. That's precisely the texture we encounter in her most recent single, "Something Has To Change." It's much more pop-oriented than her most recent record Good At Falling, which, track for track, feels more like a film score than an album. Bain's voice is subtle and soft but manages to carry a world of emotional meaning. Some of her lyrics are so concise that they feel more like journalism than poetry: "And it's the same girl who's giving you hell / And it's the same face / Your heart keeps breaking in the same place." This indelible quality makes her a whip-smart songwriter. As a listener, you know that the words she's chosen were meticulously procured for this track: they were thought about, loved and woven into the song.
—
Hannah Lupas
on October 4, 2019