Buzzing Daily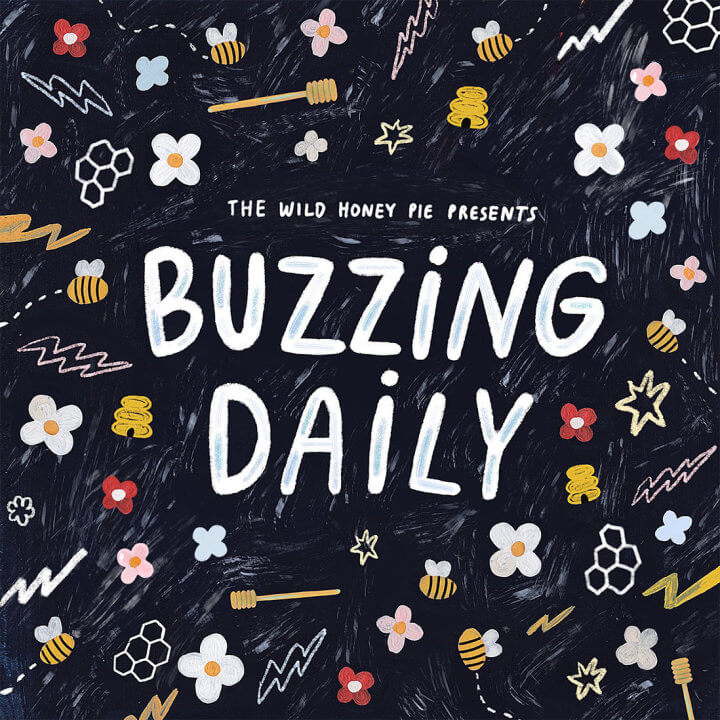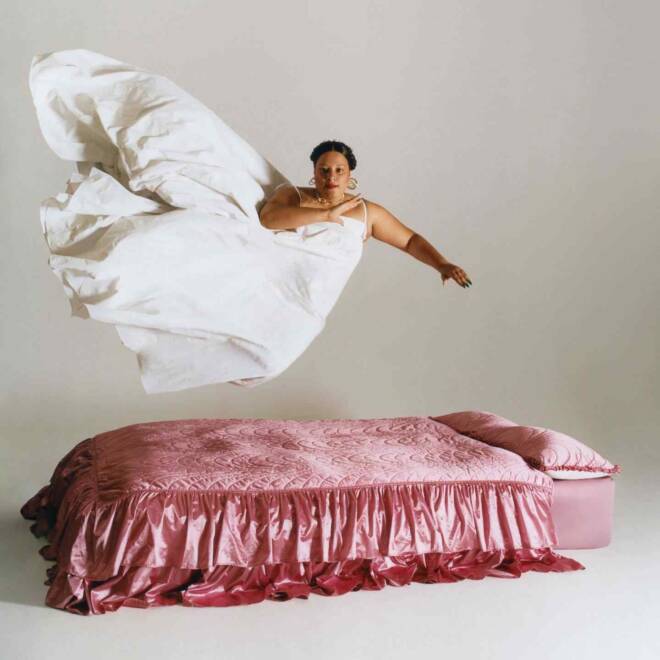 Babeheaven - God Sent the Baby
---
In addition to recent singles like "It Nan" and "Jalisco," UK-based band Babeheaven has dropped their newest release titled "God Sent the Baby." The track opens with delicate strings and quickly fuses into a deep, pulsing rhythm that carries the song from start to finish. Frontwoman Nancy Andersen croons out honeyed vocals with lyrics that are as heavy and as deeply personal as the title suggests. Her voice puts the listener in a trance, readying us to fall deeper and deeper into the universe that Babeheaven creates. Obvious care for the track comes through in the atmospheric production that calls back to a late '90s style trip-hop reminiscent of Air and Massive Attack, all while maintaining the band's rising enigmatic sound. "God Sent the Baby" is a soul-bearing single that displays the range that Babeheaven always brings to the table. You can catch the band consisting of Andersen, Hugo McGuire, Ned Smith, and Luca Mantero on tour in Europe starting on October 23.
—
Julie Gentile
on October 10, 2019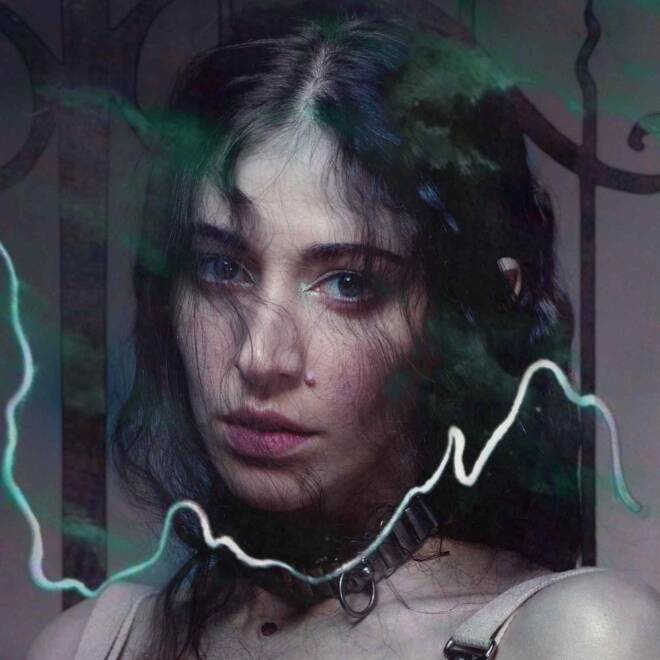 Caroline Polachek - So Hot You're Hurting My Feelings
---
Former Chairlift frontwoman Caroline Polachek has released the catchy, 80s inspired single "So Hot You're Hurting My Feelings." Her final single before she releases Pang, her debut album, on October 18th, the synth-pop dance anthem is lush with playful synths and tight, groovy percussion. Polachek's signature broad vocal is the star of the arrangement, floating through each ethereal note with impressive, elastic range. Her relatable lyrics hook you from the opening lines: "Not like I'm counting the days / but it's been twenty-five." Polachek wrote and produced every element of this track herself, which is especially evident in the clear, careful vocal processing. Bright and fun, "So Hot You're Hurting My Feelings" will be your new favorite party song.
—
Britnee Meiser
on October 9, 2019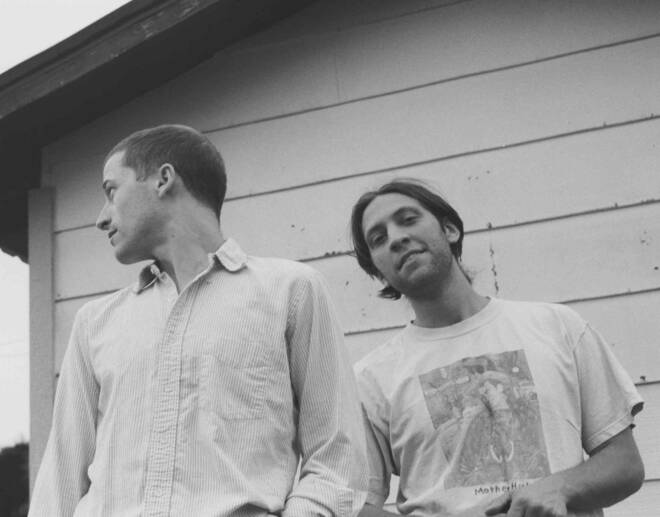 Hovvdy - So Brite
---
Following the release of "Cathedral" and "Ruin (My Ride)," Will Taylor and Charlie Martin of Hovvdy have come out with the third single from their upcoming album, Heavy Lifter. "So Brite" is a warm and wistful track that tries futilely to hold on to fleeting moments before ultimately watching them slip away. The song floats delicately along with lines like, "I don't know why that I wanted it to stay like that / I knew that everything would change when the light came back." The melody is soothing with tender vocals and a sweet, lullaby-like pace, but the lyrics reveal an anxiety in the narrator. "What if I start to lose my mind? What if I start to lose my shine?" echoes through the refrain. The words fade into the background as we all try to come to terms with an inability to stop time and let the music wash over us. Heavy Lifter is out on October 18 via Double Double Whammy.
—
Brigid Moser
on October 7, 2019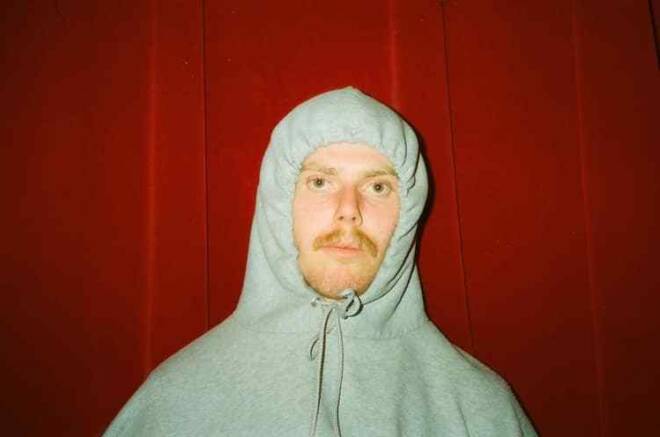 Worn-Tin​ - Bitter
---
LA's Worn-Tin (aka Warner Hiatt) is having a prolific year. "Bitter" is a part of his third separate release this year, an EP titled Summer Mixtape. He continues on with his sunny California psychedelic-pop. It's the stuff you want to listen to while biking to the beach to drink some beers with your friends. "Bitter" is a love song for people who like their romances to have a bit of an edge. Hiatt blends humor into his lackadaisical guitar stylings with clever lines like, "I ain't the sharpest tool in the shed / she says I ain't the hardest thing in the bed." It's good music that doesn't take itself too seriously. Worn-Tin will have you smiling, tapping your foot, chuckling and dreaming of summer as the seasons begin to change.
—
Corey Bates
on October 7, 2019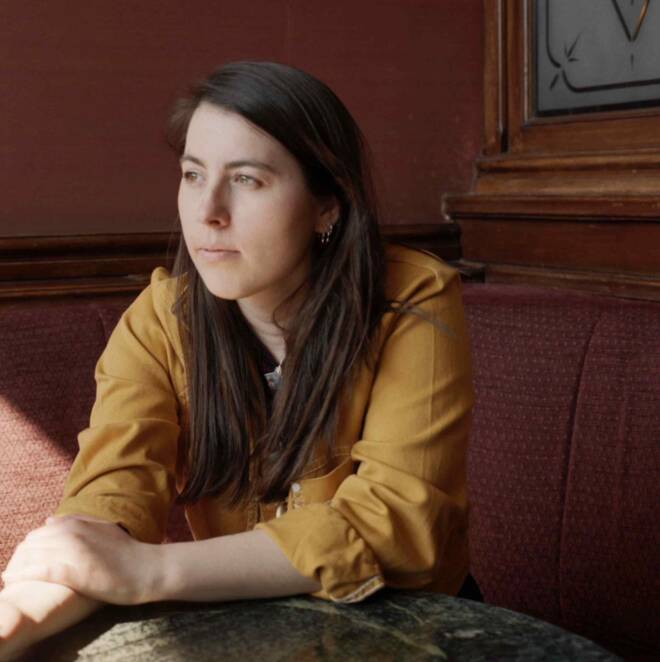 ​Sorcha Richardson - Honey
---
Sorcha Richardson has been releasing a tantalizing trail of singles leading up to her debut album. Her new track "Honey" is the latest breadcrumb dropped. "Honey" continues Richardson's trend of meditations on love and rejection that she explores in her previous tracks, but it may be the most chilling song of the bunch. Eerie piano keys set a moody, melancholic tone right off the bat and are soon joined by Richardson's vocals, soft and tender and crestfallen. The track is striking in its simplicity and evocative in the moments it recalls. "I watched you move around the room / you're more magnetic than the moon," she sings a voice equal parts lonely and piercing. The entire song sounds like a sigh, up to and including the accusatory chorus line, "Honey, what the hell d'you to me?" Richardson's singles have displayed the range of her skill and style and this latest track establishes an ability to create something immersive out of something so quiet.
—
Brigid Moser
on October 4, 2019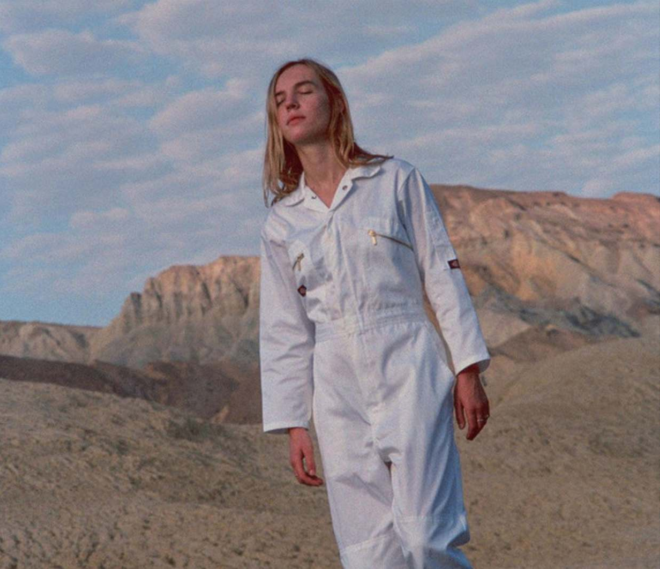 ​The Japanese House - Something Has To Change
---
The Japanese House is the moniker of London-based singer-songwriter Amber Bain. If you are familiar with her writing style, you know that she has an uncanny ability to make indie electronica feel warm and welcoming. That's precisely the texture we encounter in her most recent single, "Something Has To Change." It's much more pop-oriented than her most recent record Good At Falling, which, track for track, feels more like a film score than an album. Bain's voice is subtle and soft but manages to carry a world of emotional meaning. Some of her lyrics are so concise that they feel more like journalism than poetry: "And it's the same girl who's giving you hell / And it's the same face / Your heart keeps breaking in the same place." This indelible quality makes her a whip-smart songwriter. As a listener, you know that the words she's chosen were meticulously procured for this track: they were thought about, loved and woven into the song.
—
Hannah Lupas
on October 4, 2019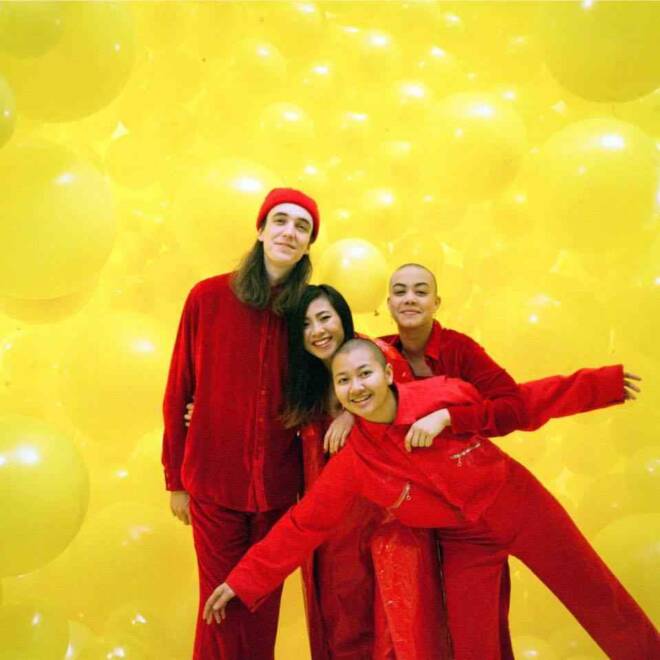 No Vacation - Days
---
Dream-pop act No Vacation revives its signature nostalgic sound with the warm and vibrant "Days." The track was released along with the announcement of a new EP, called Phasing, which premieres October 18 via Topshelf Records. The atmospheric surf-rock drums and wavy, bright guitar tones provide an inviting opener with a breezy, bopping beat. Reminiscent of Beach Fossils, the instrumentation is lush and vivid with a crystal-clear production style. It builds to a nearly 2-minute long jam session packed with full, rich sounds and a shredding guitar solo, epitomizing the track's carefree late-summer feel. But all of that may as well be background noise to singer Sab Mai's dreamy vocals. Delicate and subdued, Mai's voice melts into the song with velvety-smooth movement and ease; you'll want to hang onto every lingering word. "Days" is a cool, beachy jam with a fun, bopping beat you'll want to listen to again and again.
—
Britnee Meiser
on October 3, 2019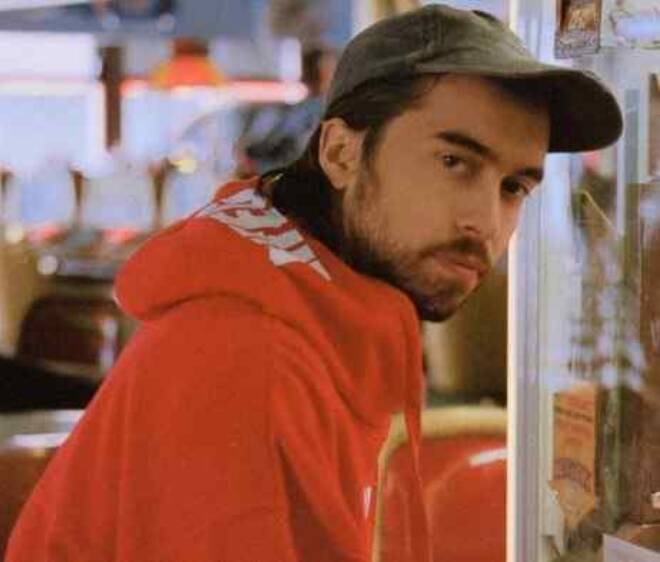 (Sandy) Alex G - In My Arms
---
Alex Giannascoli, better known as (Sandy) Alex G, released his new LP House of Sugar a couple of weeks ago via Domino Records. In the project, he offers up a series of enduring narratives that bring more comfort upon each listen. Alex G's music can be described as mysterious or unclear—this effort holds a unique open-endedness that takes you down multiple avenues of possibility. At the tail-end of the record sits "In My Arms", a folky, sweeping ballad of desire and circumstance. The bouncing, acoustic strumming sets the pace as Giannascoli's voice skates along and he dives into his bittersweet recollection. He provides a warm snapshot of the intimacy we all yearn for, "I take it in, I do without / I never care what we talk about / Pull up the car outside your house / Took out the seats so we could lie down." The track offers a glimpse into his imagination of what a picture-perfect situation would be if he was with someone meaningful; co-existing in blissful silence with that ideal person is something that we have all dreamed of.
—
Meredith Vance
on October 3, 2019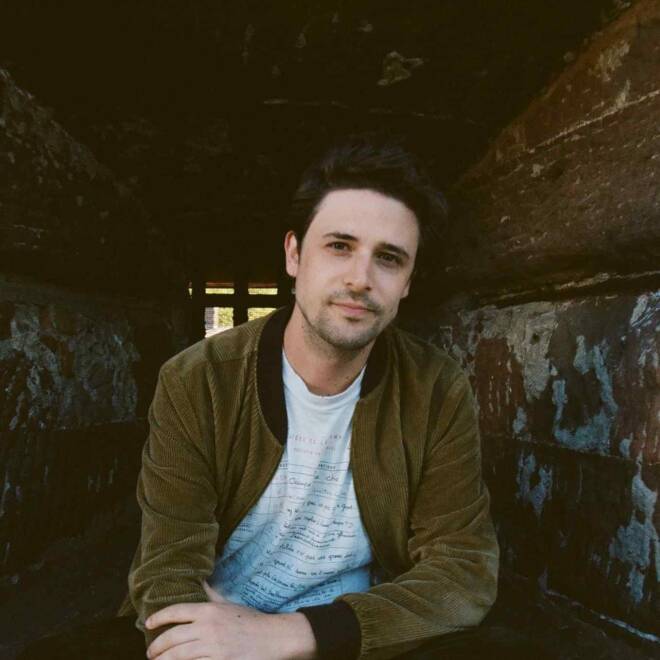 Ryan Egan - Cruel Times
---
Eerie, ambiguous and dark, Ryan Egan's most recent single "Cruel Times" lives up to its sobering name. The song is deep, dark synth-pop at its finest. It possesses Egan's precise command of production: a style that entices the listener with equal parts accessibility and surprise. Egan's vocalization is especially emotionalized in this track, taking on a harsh dichotomy between the chorus and verses. His typical dreamy falsetto is contrasted with baritone talk-singing—speaking his verses like melodic slam poems. The lyricism is politically charged, venting frustrations with apathetic leaders regarding their climate indifference.
—
Hannah Lupas
on October 3, 2019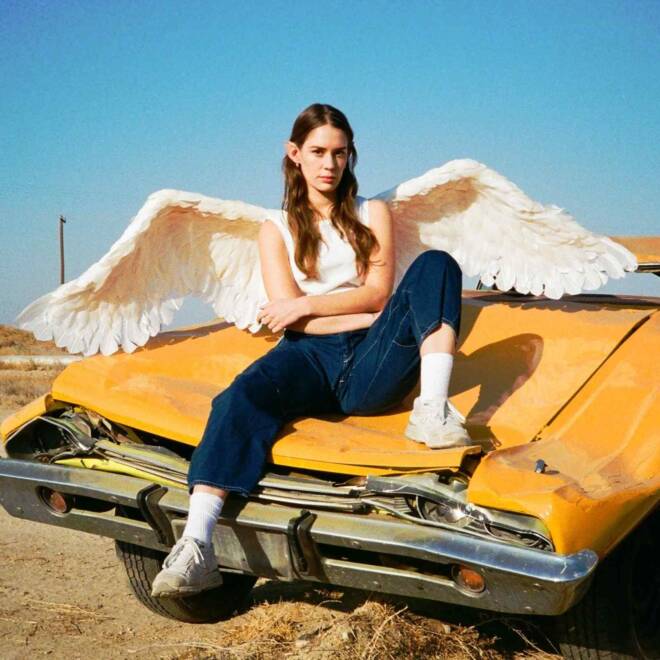 Anna of the North - Dream Girl
---
Scandanavian artist Anna of the North further cements herself as a pop force with her newest single "Dream Girl." It's light and catchy with bright keys opening the breakup track. She cycles through all the traditional breakup emotions as she sings about visiting their old spots in hopes of bumping into her ex before launching into a bit of denial in the chorus, "In my dream world / I'm still your dream girl / No if, but or maybes / I'm still your baby." It's the song for everyone who hasn't yet reached the "I hate you" phase of a breakup. You still want that person to love you back. The animosity hasn't built up in your system. Just like Anna, you might pick up the phone at 3 am just to hear their voice even though you know it won't yield the results you're hoping for. "Dream Girl" is the first single and title track to Anna of the North's sophomore album due out October 25.
—
Corey Bates
on October 2, 2019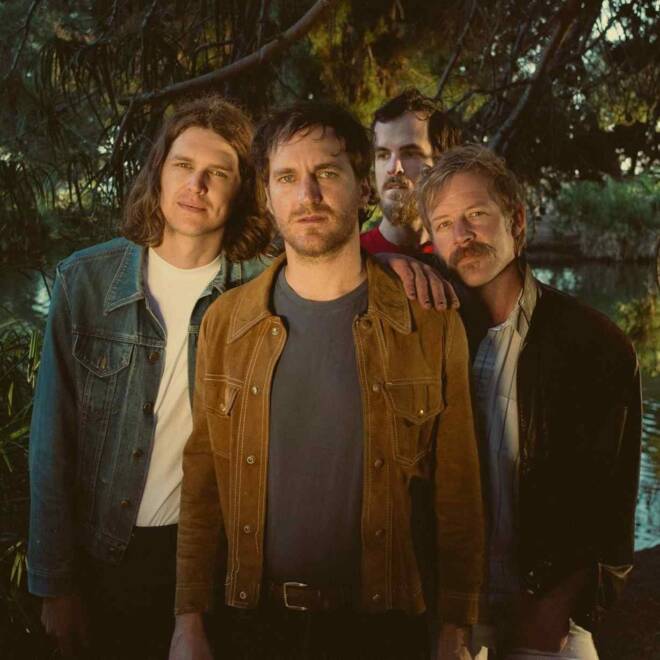 Gardens & Villa - Rosie
---
LA indie rockers Gardens & Villa have released the dreamy, atmospheric single "Rosie." An early collaboration with the late Richard Swift, the lo-fi jam is like a psychedelic walk through nature. Nostalgic guitar tones, spacey synths, and a wispy flute are vivid additions to the arrangement, which is lush with colorful, mystical sounds and imagery, and is perfectly suited to the season. Soothing, washed-out vocals and a faint, cozy piano add depth and darkness, while the lyrics serve to further immerse you in the folk-rock track's catchy, swaying beat: "Midsummer night's / Dreamy eyes of a fool / When I'm drinking with you again." Mysterious and warm, "Rosie" is a feel-good track for cloudier days.
—
Britnee Meiser
on October 2, 2019