Buzzing Daily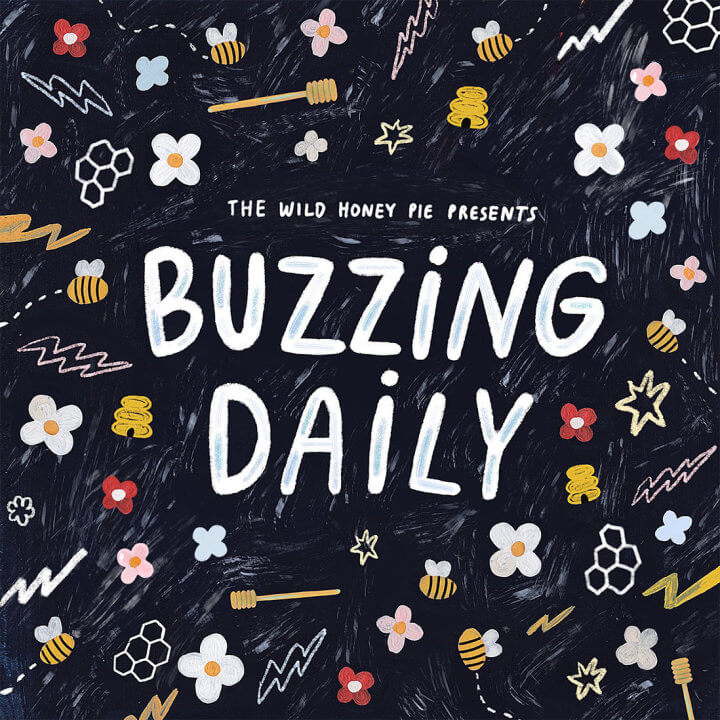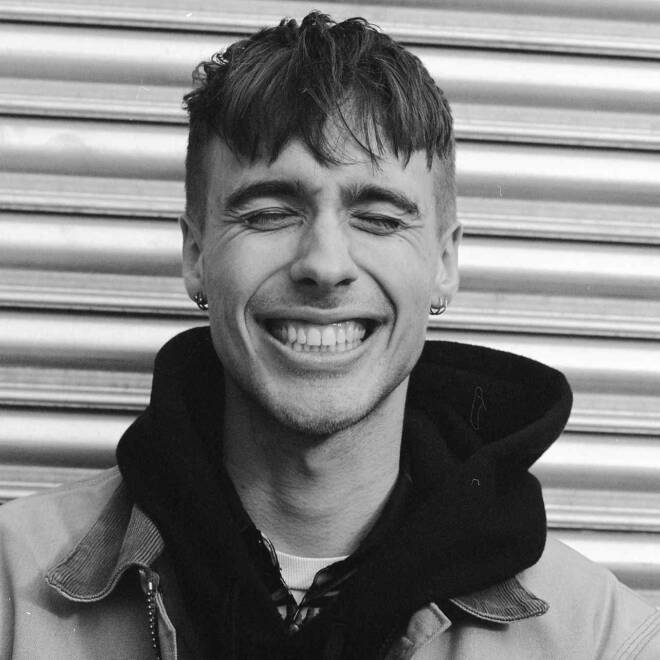 Havelock - LIBERTY
---
From the moment he appeared on streaming services seemingly out of thin air early last year, Kent-based singer-songwriter Havelock has been releasing a slow drip of genre-defying singles. His most recent, "LIBERTY," is his attempt at addressing his difficulties kicking an unwanted cigarette habit. While the topic is anything but lighthearted, you wouldn't get that impression just listening to the instrumental. Hip-hop inspired 808s and a driving, funk-inflected bassline combine to make this the kind of track that you find yourself involuntarily bobbing your head to after a few listens. The groove drops out entirely during the chorus, and this is where Havelock's clever lyricism and satiny voice really get the space to shine. His self-deprecating outro refrain—"Patched up lookin' stupid, am I sure I wanna do this, girl?"—paints a vivid picture of a smoker on Nicorette, desperately conjuring a reason to pick up another pack instead of starting to kick the habit. With his debut EP, TRY B4U BUY, due in the coming months, Havelock is looking to close his first year as an artist in triumphant fashion.
—
Alec Bollard
on February 10, 2020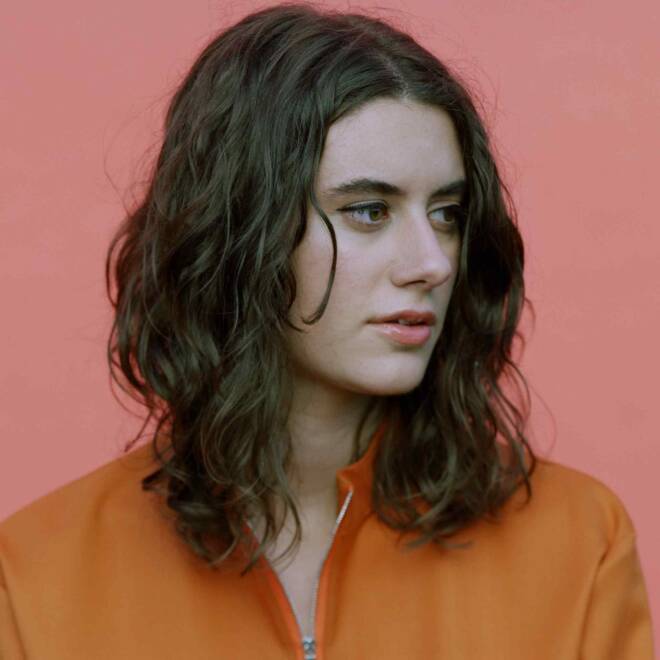 Birthh - Parakeet
---
Many musicians have plied their trade within the well-worn realm of sparsely-accompanied, heartfelt balladry. "Parakeet", the recently released track by the Italian-born Birthh, is the latest proof that even the most frequently trodden paths can seem like an overgrown trail full of unseen delights in the right hands. Birthh sings forlornly about childhood memories over somewhat lo-fi guitar chords and fluttering, angelic piano notes, her melody perfectly exhibiting her vocal range and yearning delivery. Just when the song seems like it has settled into its soundscape, the final chorus is imbued with plucky strings, subdued horns and some surprisingly upbeat clapping, adding an almost exultant sheen to her words. When it all suddenly drops out at the track's conclusion, it becomes difficult to coalesce the song's bright ending with its slow, nostalgia-tinged first couple of minutes. It's a little confusing when taken in its totality. The only way to ascertain your feelings on "Parakeet," really, is to spin it again—and therein lies its genius.
—
Alec Bollard
on February 7, 2020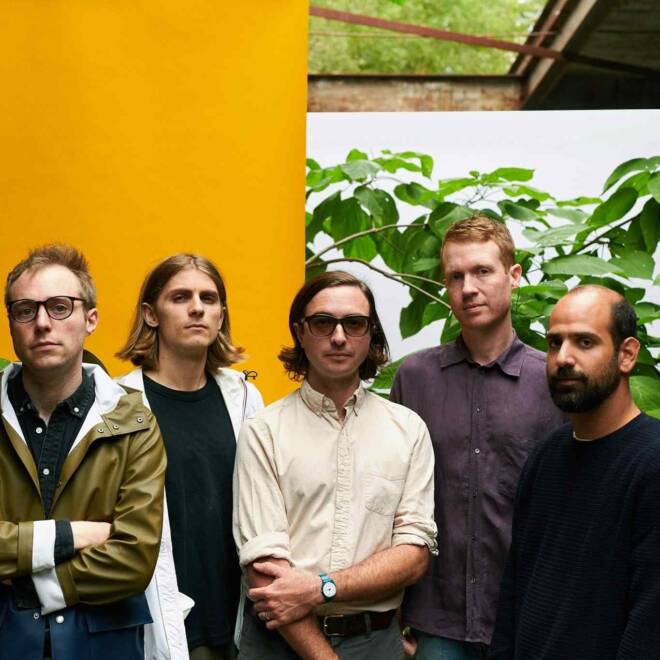 Real Estate feat. Sylvan Esso - Paper Cup
---
Embarking on the journey to their fifth full-length album, New Jersey band Real Estate shares a maturing sound with their recent single "Paper Cup," featuring sweet vocals from Amelia Meath of Sylvan Esso. The song meanders away from their previously beachy and carefree tone into a more introspective look at seeing the people in your life grow and change while you stay in the same patterns you've always been in. The easy-listening flow of the production feels at home in singer Martin Courtney's voice—soft on the ears, but now with lyrics that stretch deeper into self-awareness like, "You're trying on new fits / I'm on the same old trip / But you know that I love it / And I can't seem to quit." "Paper Cup" is revealing, searching, and just what's needed for Real Estate's growing musical journey. Catch them on tour this spring following the release of The Main Thing which comes out on February 28.
—
Julie Gentile
on February 7, 2020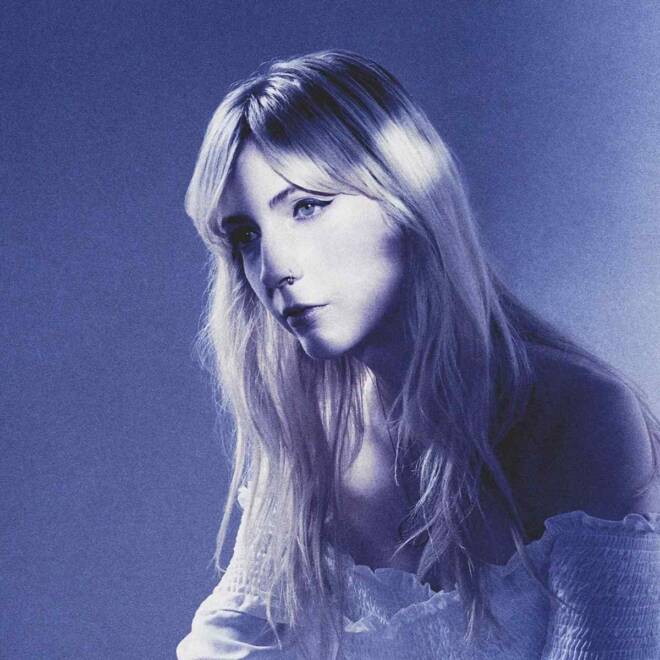 Ellis - Fall Apart
---
From the outset of her debut EP in 2018, Ellis' strengths as a purveyor of plaintive, perfectly-paced dream-pop tracks were evident. These strengths have been sharpened to a fine point on new track "Fall Apart," the first single from her forthcoming debut album via Fat Possum Records, Born Again. "Fall Apart" starts with a seemingly sweet story of Ellis listening to her favorite songs with a companion, but it becomes increasingly clear throughout the track that she's in the midst of emotional turmoil. The strength of her songwriting is matched by her delivery—rather than adopt a self-deprecating tone, Ellis sounds apologetic and remorseful, mimicking the all-too-human compulsion to compound our misery with the thought that we're being a burden to those we love. When the second chorus rolls around and the instrumentation builds to a crescendo, it's natural to think her voice will follow suit. Instead, she stops the refrain of "I didn't mean to fall apart" at the penultimate word, letting her voice slowly trail off as the instrumentation swallows the sound of her lamentations completely. This idea is brilliantly executed, and her delivery of that final line will stick with you long after the song has finished.
—
Alec Bollard
on February 7, 2020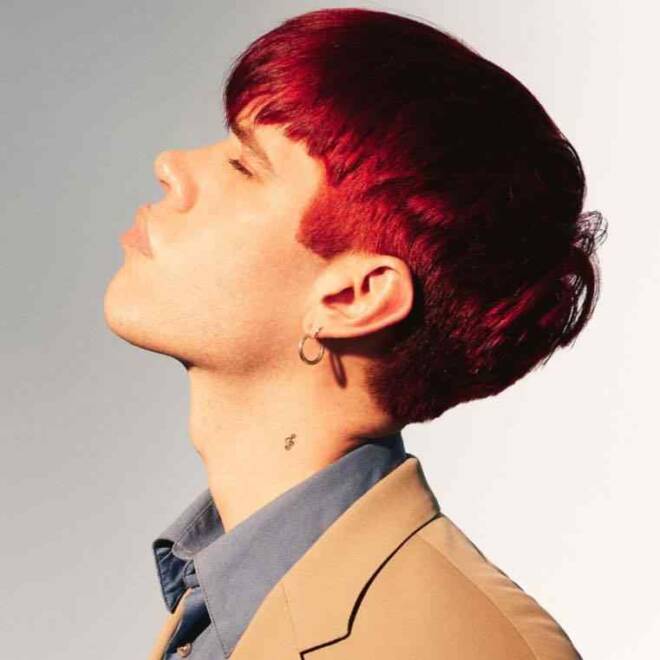 Porches - Do U Wanna
---
Aaron Maine, AKA Porches, is back with an emotional, swoon-worthy new track fit for late nights and the last dance. "Do U Wanna" is catchy and cool with a soft, sweeping melody that revels in the disparity between how people want to act and how they actually act. That disparity is mirrored in the arrangement, which combines intimate elements like atmospheric synths and Maine's lovely vocal with grander, more distinct percussive sounds to exemplify the perception of joy. The instrumentation is easy-going and surprising, with a nostalgic, 90s-inspired bass and reverberating cowbell sound adding fun and whimsy to a song that, lyrically, veers in a much heavier direction, including the lines "I just wanna watch you live / But I never wanna do anything." The clear, reverberating production gives the track a dreamy, weightless feel, and solidifies "Do U Wanna" as one of Porches' best songs ever. Stay tuned for his new album, Ricky Music, due out in March from Domino Records.
—
Britnee Meiser
on February 6, 2020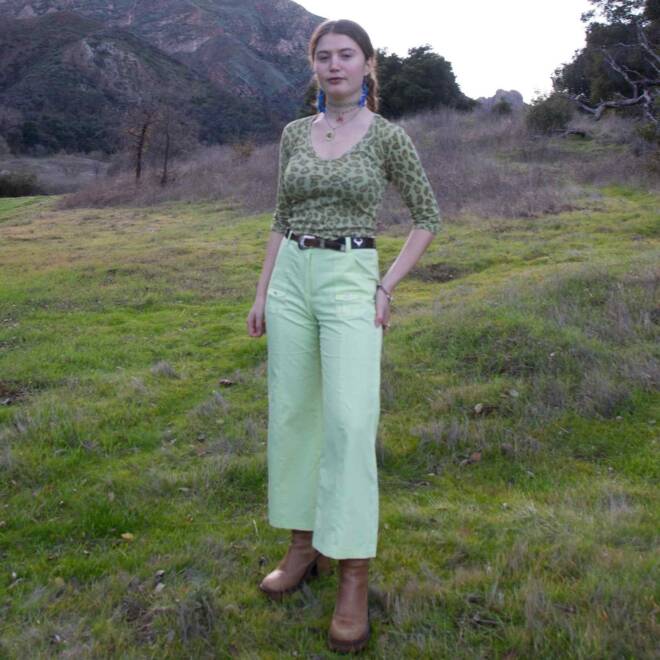 Babehoven - Only So
---
Philadelphia-based Maya Bon, frontwoman of Babehoven, released her first musical delicacy of the new year with "Only So". Bon carries pain like a wounded songbird, making beauty out of the despondency of life. Crooning vulnerabilities such as, "There's only so much I can take of this destruction," Bon invites her listeners into a sacred space of learning exactly how much she can take, and how much she will no longer allow to be set upon her. Clothed in a simple instrumental accompaniment, her lyrics are the apex of the track, pointing all attention toward them. On February 7, Babehoven will be releasing an EP called Demonstrating Visible Difference of Height.
—
Laney Esper
on February 6, 2020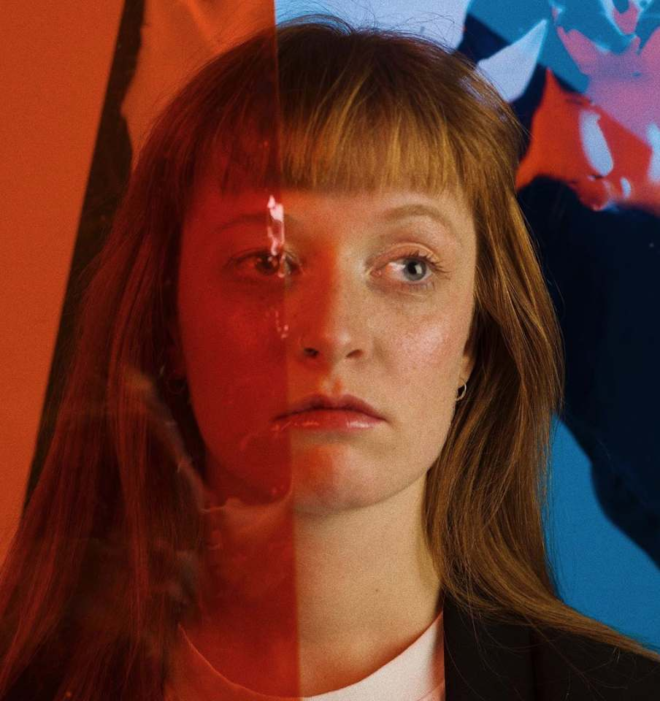 Orla Gartland - Heavy
---
Orla Gartland's upcoming EP Freckle Season features "Heavy," a gracefully delivered breakup song. Soft piano accompanies Gartland's beautiful, stirring vocals in what initially sounds like a classic, lofty lament. However, a closer look at the lyrics suggests that this track is concerned with the somewhat more secondary side effects of a love lost. Longing to do things like "hang with you / and watch Grand Designs" and wishing that "your mum and I could be friends / I think about her now and then / How we drove up to her house / I'll never see that dog again." Gartland eventually reaches the titular question, delicately asking "So tell me why this has to be so heavy / Tell me why this has to be / 'Cause I really thought that we'd be cool / Some exception to the rule". This song wisely embraces one of the duller pains of parting ways: the loss of all the little things that one can find solace in. We all wonder, do we really have to let these things go all at once? Does it have to be this heavy? Gartland answers, "But honestly, I think it has to be this heavy."
—
Ben Burke
on February 5, 2020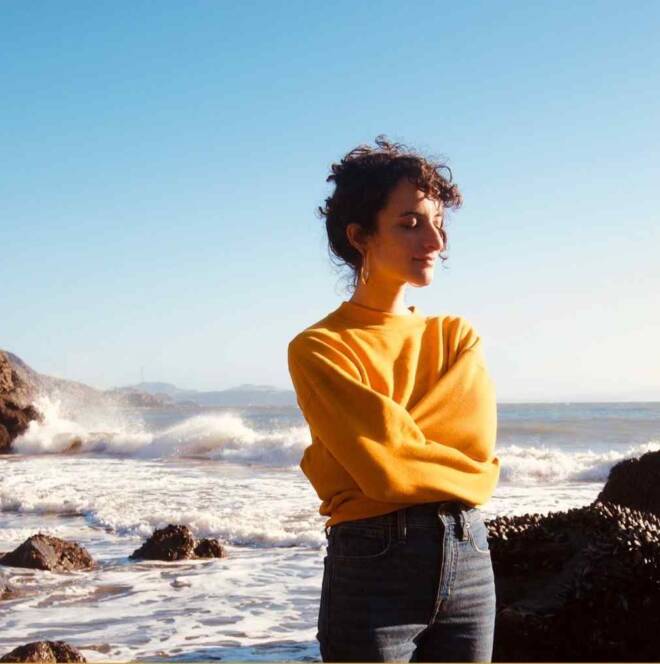 Maya Elise - Side of the Road
---
Today, Berkeley folk artist Maya Elise premieres her newest song, "Side of the Road." The track tells the story of a summer road trip, which makes it especially fitting that it's perfect for singing along with. In the first verse, as Maya describes all the people she is picking up along the way, her rich vocals fill every crack between guitar and drums with a friendly warmth. Though she gives us only a few details on each person she meets, you can almost see each of their faces: the woman in Portland making jasmine tea, the Washington man she learned to trust, the brave woman from Alabama, and the South Dakota man looking for a home all look somewhat familiar. The song gradually builds to a transcendent scene in which the car full of new friends go skinny-dipping in the Atlantic Ocean, perhaps the ultimate symbol of the trust they have built along the way. On "Side of the Road," Maya reminds us that making friends doesn't have to be as complicated or awkward as we often make it out to be. Sometimes all it takes is two people going in the same direction and choosing to not be alone. The rest, perhaps, will figure itself out.
—
Karl Snyder
on January 31, 2020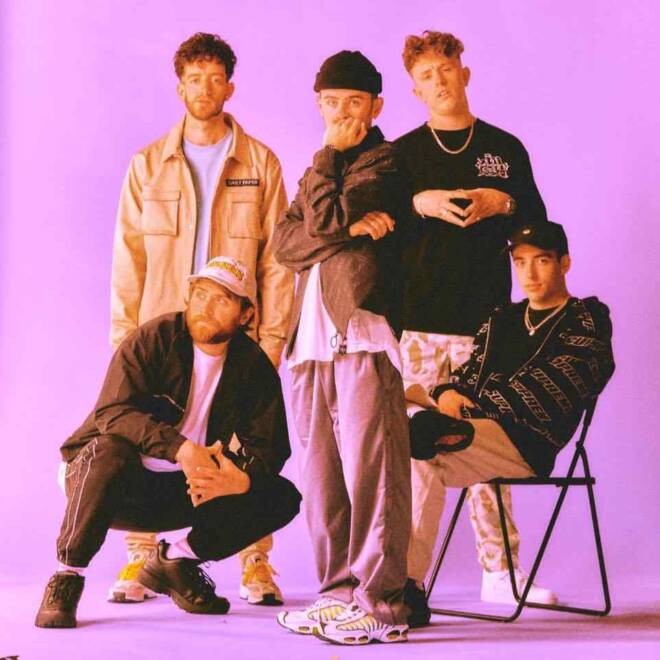 Easy Life feat. Arlo Parks - Sangria
---
In 2017, the 5 member group Easy Life was born in Leicester, UK and they've been gifting us alternative r&b grooves ever since. Their newest mixtape Junk Food is full of hitters, but "Sangria" stands out in particular with its feature from our beloved vocalist and poet, UK-based Arlo Parks. By combining the vocals of Parks and lead singer Murray Matravers, "Sangria" takes the listener to lyrical places of confession and awareness of a dependent relationship. Smart and silken lines describe the nature of the relationship as "euphoric but unbalanced / like two top-heavy fractions," revealing that the singer is aware of the turbulent state of their relationship, but continues to linger in it for the highs. With mellow production driven heavily by steady bass, Easy Life brings a fresh sound to your typical song about troubled love.
—
Julie Gentile
on January 30, 2020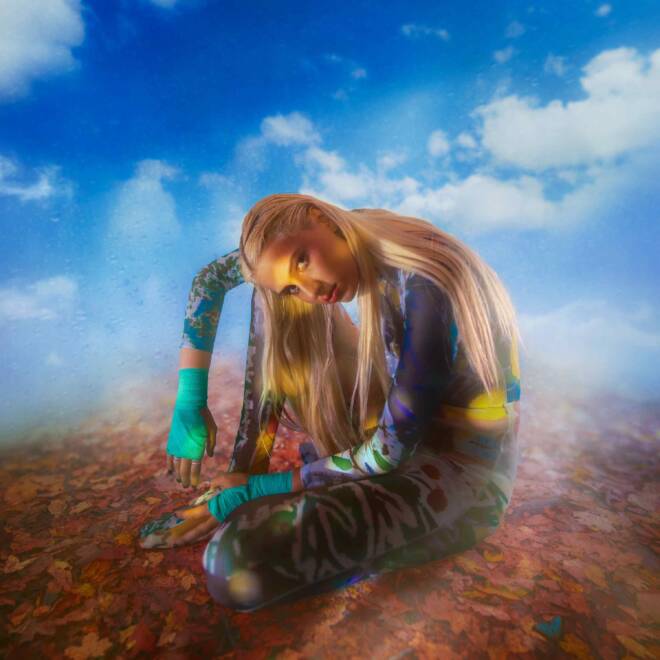 Banoffee - Count on You
---
LA-based and Melbourne-bred pop artist Banoffee inches closer to her debut with a cheerful new single, "Count on You". Featuring mechanical yet spirited co-production from SOPHIE and Yves Rothman, Banoffee encourages us to look out for each other. "We can weep till the salt runs dry / Crystals on our cheeks / Make a cocktail from the tears you cry," she promises with a silvery sincerity. Her crystalline voice coaxes listeners to feel togetherness in whatever troubles there may be with a simple message: "'You can count on me." On the record's content, Banoffee said, "Each song uses human experience to talk about more complex concepts of addiction, obsession, heartbreak, and resurrection. Not to dwell in sadness, but to join hands." With a number of infectious tunes dating back from 2012, as well as tours with Taylor Swift and King Princess under her belt, Banoffee's upcoming debut album won't disappoint. Look At Us Now Dad is slated for release on February 21 via Cascine and Dot Dash Records.
—
Ysabella Monton
on January 30, 2020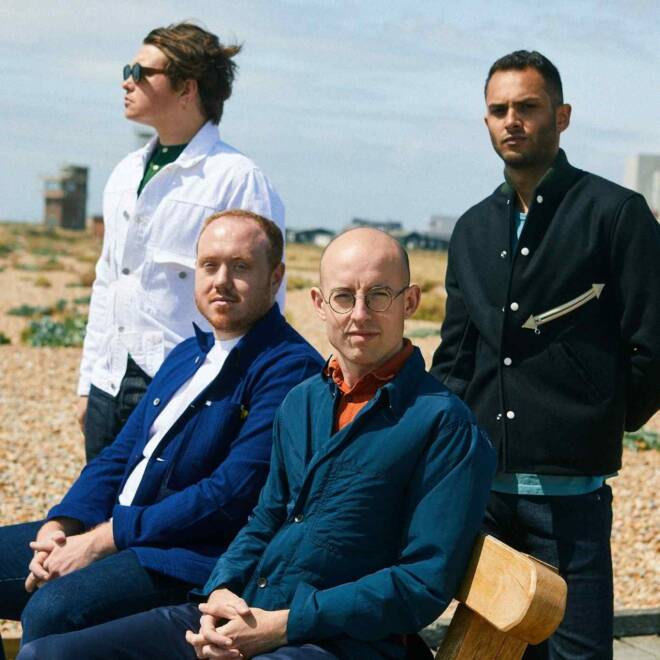 Bombay Bicycle Club - Let You Go
---
With their long musical hiatus finally over, London band Bombay Bicycle Club brings us back to days of nostalgic indie with their latest album Everything Else Has Gone Wrong. After a barrage of singles like "Eat, Sleep, Wake (Nothing But You)" and "Racing Stripes," the band released their fifth studio album this past January. Included in the mix is the track "Let You Go," a somber song that bleeds for the end of a relationship–the act of letting go of someone you once loved. The future of the lovers is eminent, holding on to one last try as singer Jack Steadman croons, "Well, can we stay here longer? / Burn our embers down / Glowing bright for one last moment / Just to fade somehow," as if this last attempt will surely change nothing. Then the production builds into a distinguished Bombay Bicycle Club bridge full of yearning vocals, longing, and loss–perfect for your indie romance montage scene or reliving emotions of a relationship long gone.
—
Julie Gentile
on January 30, 2020