Buzzing Daily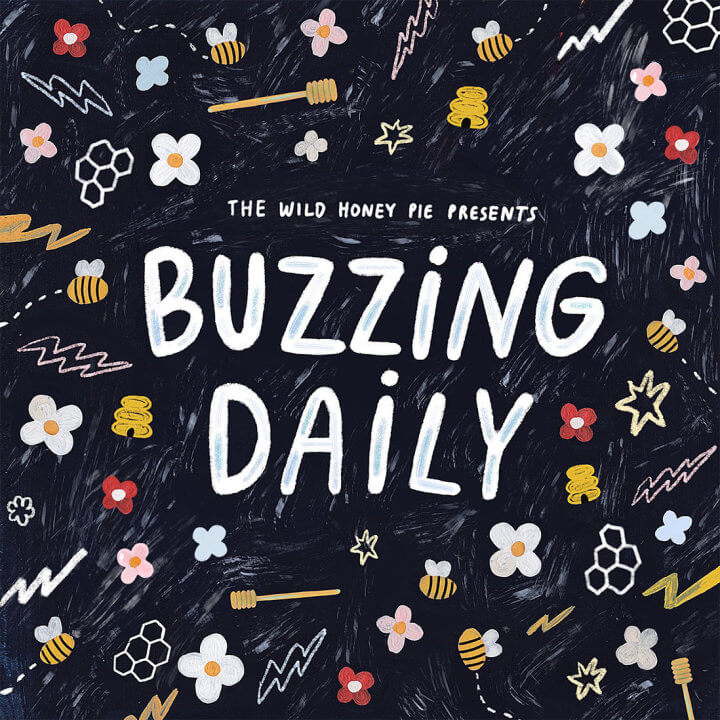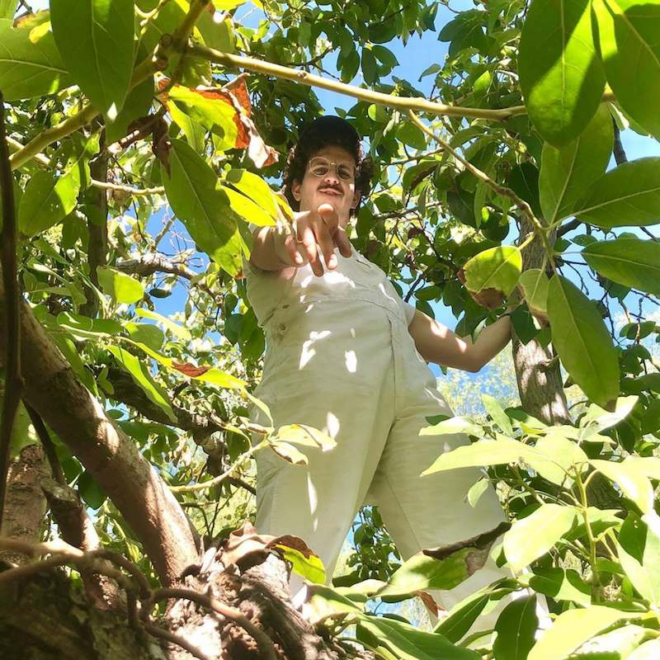 Harry Terrell - Do My Thing feat. Jachary
---
It's time to turn up your speakers and blast the best groovy bellow of 2020! We need this bout of cathartic funk more than EVER right now. Listen closely, as Harry Terrell and Jachary give you everything you've been craving in this year of chaotic madness: a hot track to scream and shout about on that breezy nighttime drive, windows down, with nowhere to be. You can feel the reunion of musical friendship in this cross-country collaboration between lovelove studios in Brooklyn, NY, and Wonderboy Studios in Los Angeles, CA. This song belongs in your funky jams playlist, right next to Stevie Wonder and Curtis Mayfield. Enjoy this handful of good vibes and hip grooves, and take it as a reminder that despite the apocalypse, we really just gotta do our thing.
—
Elizabeth Woolf
on November 11, 2020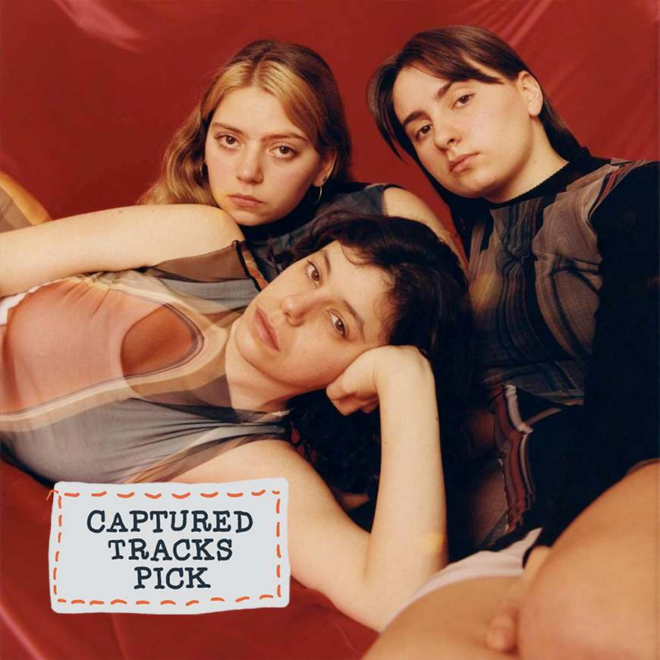 MOURN - Call You Back
---
With "Call You Back," Barcelona post-punk trio MOURN have crafted an anthem for me and every millennial or Gen Z-er whose fingers shake when we pick up the phone. While short, "Call You Back" is anything but basic; the track is packed with glimmering pop energy balanced with grungy guitar riffs and assertive vocals. Bubbly and bright, the tune offers some catharsis to the all-too-familiar dread of a dial tone, the anxiety of awkward silences and bad angles on video. "I'd rather die," they shout, and despite the way Zooms have become my norm, I still concur. It's hard to believe that the song was penned months before the pandemic, but its accompanying split screen cell phone-shot music video is all the more apt as a reflection on the ways that getting to see faces and hear voices has been a saving grace for many of us, the only way to feel connected. And I get it, I really do, even if it's just my weekly hopping on Discord to play Among Us with some high school friends. But if you FaceTime me unprompted, just know I still won't answer, no matter how much you think I love you. Photo by Cristian Colomer Cavallari.
MOURN's new album, Self Worth, was released via Captured Tracks on October 30. Listen on Bandcamp or wherever you stream.
—
Ysabella Monton
on November 10, 2020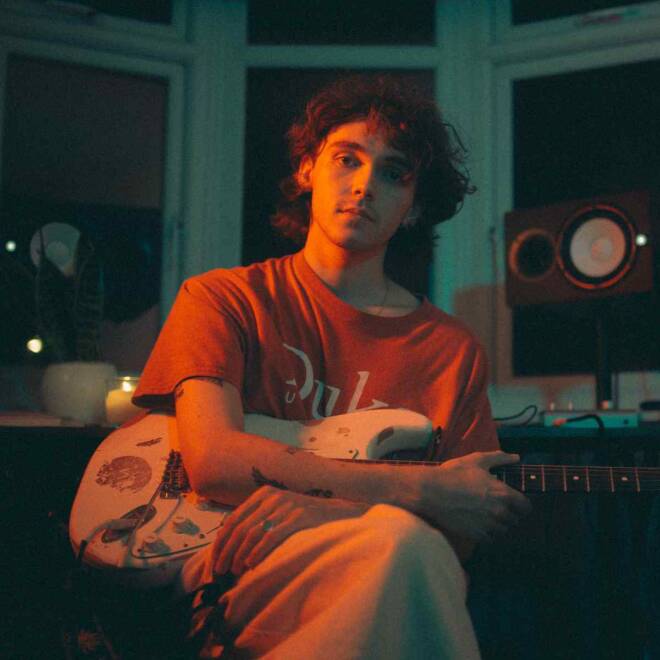 JWestern - Regret It All
---
Fresh out of the UK, where a burgeoning bedroom pop scene continues its spread across the pond via Soundcloud, Bandcamp and Spotify playlists, now comes Leeds-based artist John Gooding, a.k.a. JWestern. His most recent single, "Regret It All," is a catchy, soulful track so smooth and mellow it will have you floating — headphones on and eyes closed for full effect. "Regret It All" is one out of five tracks that make up his promising EP debut, Just People. Its seventeen-minute runtime is a rich production packed with multi-layered sounds, some satisfying hooks stacked against a cool and hazy soundscape. Like much of the EP, "Regret It All" cleverly blurs the lines between its neo soul grooves and dream pop textures. The song begins with Gooding's blurry, almost muffled vocals singing the main hook, "Don't make me regret it all," a line that repeats itself throughout, essentially building out the song from that one verse. His vocals then melt away into the soundscape, fading in and out of the mix, along with his bright melodic guitar licks that come in climactically towards the end of the track, tying it all together. "Regret It All" is a guaranteed pleaser for those of us who've been vibing for the past years to Rex Orange County, Yellow Days and King Krule — or more recently, Arlo Parks among others. Photo by Aubrey Simpson.
—
Alejandro Veciana
on November 10, 2020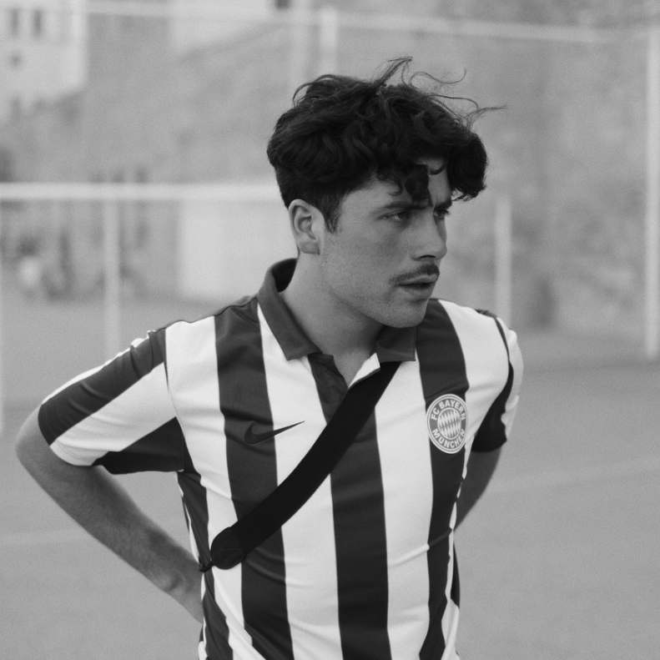 abrahamblue - You
---
There's a feeling about the approach of summer that makes the season so liberating. It's the indulgence in the sun's rays on a hot day while worries pass you by. Belgian artist Abrahamblue embodies this feeling on "You," a selection from the artist's debut EP, Tracks I Made Last Summer. The track mixes elements of jazz, neo soul, and hip-hop to present a slow, groovy melody. Lyrically, the track is simple, but perfect. There's no need for an intricate narrative when blue's laid back attitude speaks for itself. For blue, the sweet escape of summer is nothing without the one who's caught his eyes. The repetition of "You" in the chorus especially creates a soft, melted ambiance that draws us in.
—
Bianca Brutus
on November 10, 2020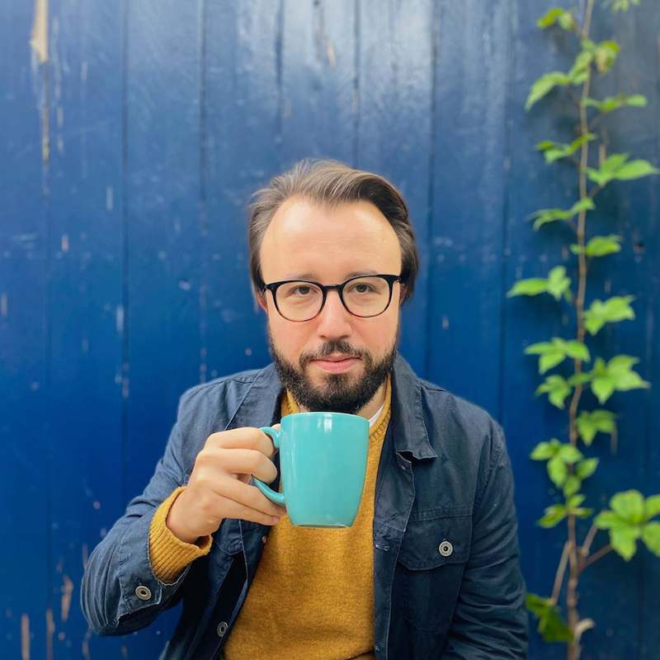 Ben Rice - American
---
As a producer, sound engineer, mixer, composer and singer/songwriter, Ben Rice wears nearly every hat imaginable in modern music. In congruence with his multi-faceted commitment to the craft, his latest single pays tribute to the deserving, dedicated individuals who have become victims of their environment. "American" is a courageous speculation of waning national identity. With hints of country and Americana flair, this gentle listen primes its audience for a critical reflection on today's American dream paradox. It was always nebulous, and for many, it's been increasingly inaccessible. Rice serenades those "riddled with anxiety through the best years of [their lives]" over a psychedelically empowered arrangement. From here, a culmination of influences surface, from the very generation that shaped this fate to the voices of today who fight tirelessly for a shift in ground. This piece is me, you, your mother and your uncle. While his focus is immediately grim, Rice encourages further artistic creation as we approach a horizon on which future generations will hold us responsible.
—
Daphne Ellis
on November 10, 2020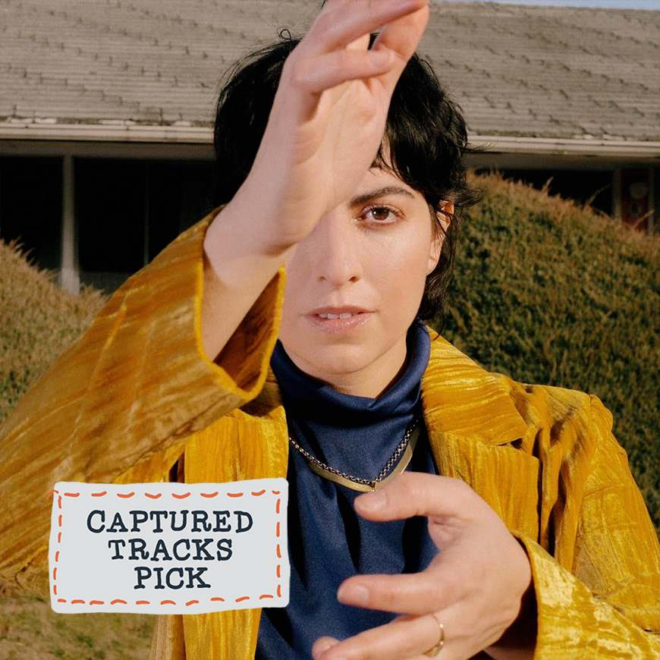 Becca Mancari - Hunter
---
Sharp shimmering strings, defiant drums, an anonymous threat and a resilient refutation. On "Hunter," the lead track from her 2020 album, The Greatest Part, Becca Mancari weaves together a swirling, eerie atmosphere through crunchy guitar tones, floating vocals and a kicking drum line. Throughout the song, Mancari flips back and forth between the voice of the sender and receiver of ominous letters which read, "I'm gonna hunt you down." The track opens with three repeated stanzas of the same lyrics from the letters. The atmosphere builds during this time through flowing synth sounds and scratching strings. With a crash from the symbol and a flare of the guitar, the voice switches and we hear the bold response from the recipient: "Well, you're never gonna track me down." In the final verse, the two vocal lines are layered; the defiant recipient's voice takes center stage, and the sender's line buries itself insidiously within the instrumentals. The song ends abruptly as the contrasting characters disappear, and the listener is left with the haunting words from the letter repeating in the back of their mind.
Captured Tracks is a label based in Brooklyn, NY, and was founded in 2008. Becca Mancari's album, The Greatest Part, is available now on Bandcamp and other streaming platforms.
—
Emerson Obus
on November 9, 2020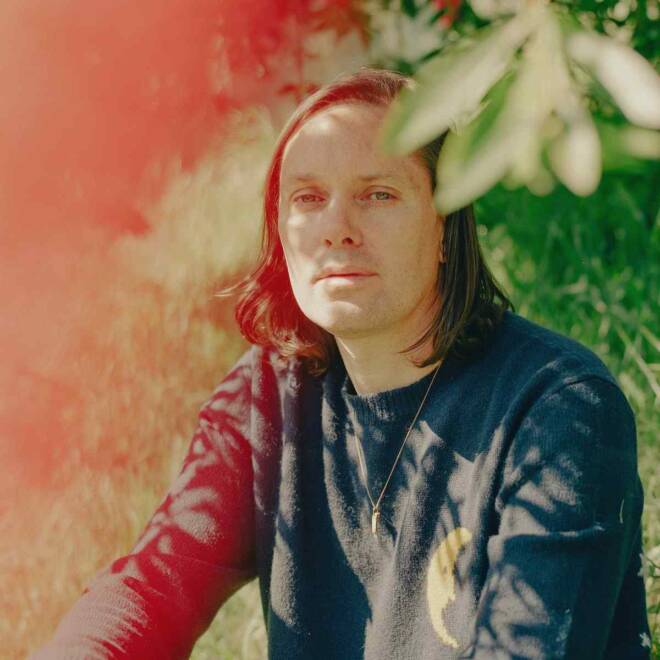 Rhye - Black Rain
---
Rhye's latest single, "Black Rain," lights the fuse with a funky, four-on-the-floor beat that's guaranteed to get your head bopping. But it's not until the unmistakable vintage sound of 70s disco strings, which sets off the track, that you stand up and dance. As the song catches fire, lead singer and musician Mike Milosh's signature falsetto kicks in, and Rhye's unique mellow, electronic R&B sound is immediately discernible. "Black Rain" will undoubtedly satisfy any Rhye fan, and yet, despite its familiar sound it feels incredibly fresh, brighter and unlike anything they've released so far. Milosh's silk-smooth voice over flavors of strings and synth are everything you expect from a Rhye song, but this track hits a little harder, sounds a little louder and should get any fan excited for what's to come. "Black Rain" is the third of three singles released this year and it seems like Milosh has something very different in store for us on Rhye's upcoming new album, Home, which comes out January 22. What began as an enigmatic collaboration between Danish producer Robin Hannibal and Canadian artist Milosh, has slowly evolved from the dark, sensual and minimalist albums Woman and Blood, to the quiet, piano-based release, Spirit, to this glistening new single. There's a distinct sonic shift here, a shift that is perhaps reminiscent of The xx's night-to-day switch on I See You. Maybe a darkness has in fact been lifted for Rhye. At the time I write this, as current events unfold, it certainly feels like a darkness has been lifted for all of us. Photo by Emma Marie Jenkinson.
—
Alejandro Veciana
on November 9, 2020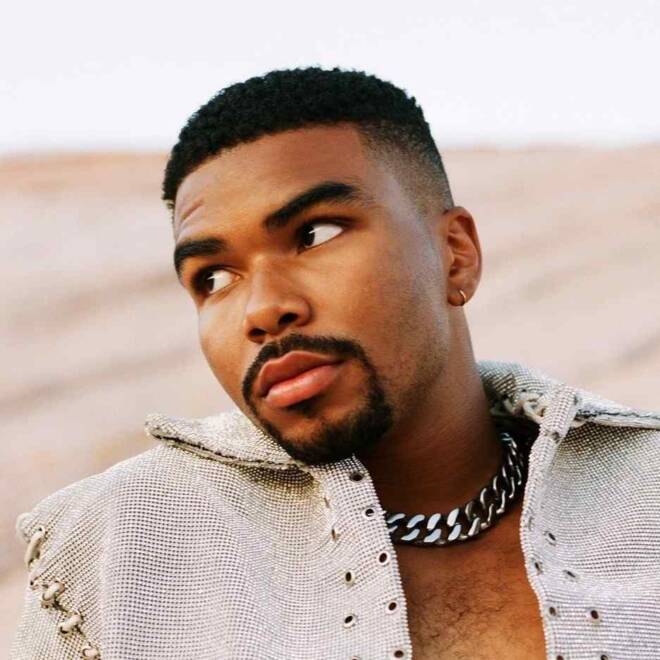 Kyle Lux - 222
---
Does it seem like you've been encountering a certain number sequence over and over again in your day-to-day? These number sequences, which are often referred to as angel numbers, are seen in certain belief systems to carry particular messages to the beholder from their guardian angel. Each number can carry with it a plethora of different messages, making deciphering its meaning an intuitive act rather than a fishing expedition. Kyle Lux enlightens us with the meaning of his own set of angel numbers in "222," the highlight track of his recently released Projectors EP. 
The number sequence 222 is often a reminder to go with the flow of your natural processes in order to obtain self-discovery and growth, and Kyle Lux showcases that and more in this track alone. "222" is a refreshingly new sound for the young genre-blending artist, taking his usual R&B ballads and trading them for a quick-witted hip-hop flow that you can't help bobbing your head to. Lyrically, Lux seems to be releasing all control and expectations of a certain connection, allowing himself to "go with the flow" as opposed to adhering to "just another complicated label." The music video accompanying the track sports a blissful Lux dancing freely and dressed in a variety of colorful outfits, further embodying this concept of free forming flow. Overall, "222" is a blooming introduction to Lux's new-found sense of self discovery, both as an individual and an artist. Lux proves he is more than willing to break self- and society-imposed barriers in order to grow as both an artist and an individual, and we can't be more excited for all that is to come. Photo by Undine Markus.
—
Bianca Brown
on November 9, 2020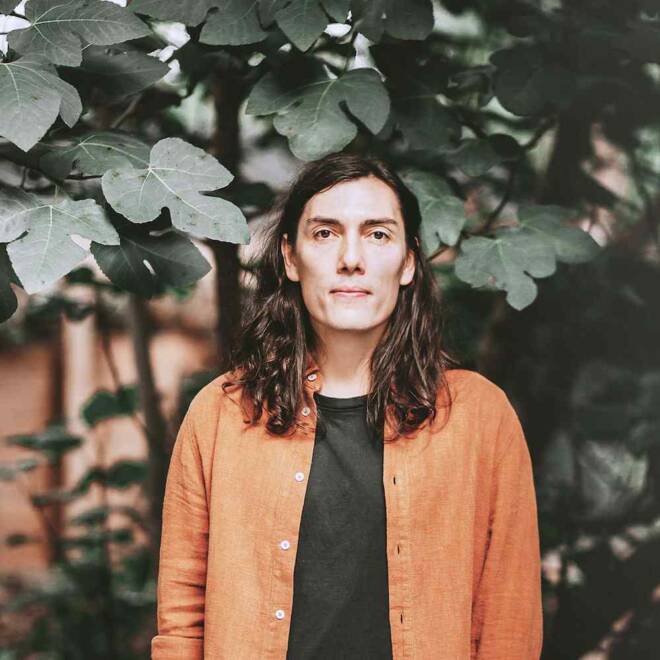 Valley Maker - Mockingbird
---
"Mockingbird" by Valley Maker brought me back to a place where I have struggled to arrive within the last (but ever-lasting) months. Folk music, the kind that is melancholic and gently abrasive, was the first kind of music I thought of as mine. Although hints of bluegrass, folk and Americana music were not unfamiliar genres within my household, my family generally preferred songs that buzzed with vivacity whereas I preferred those that were bitter. "Mockingbird" reminded me of what in means to have music speak to the youthful qualities buried deeply inside of us. 
 
Valley Maker is the solo project of South Carolinian Austin Crane, who happens to be a PhD candidate in the field of Human Geography. "Mockingbird" strikes me as being deeply pastoral, depicting the ways in which a landscape and the people who inhabit it are intertwined and often viewed as facets of one another. Crane's lingering vocals and gentle guitar work create a tone that is nostalgic and meditative. The lyrics ultimately focus on the constant movement of the speaker and the geography he traverses. This raw track is deeply beautiful, encouraging its listener to take solace in the fact that no matter what, they are always in motion. Photo by Bree Burchfield.
—
Lilly Rothman
on November 9, 2020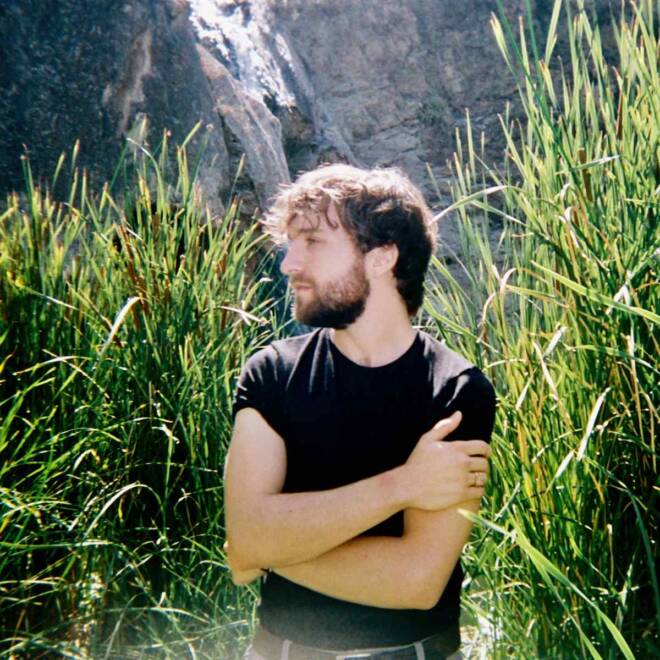 Angelo De Augustine - Blue
---
Angelo De Augustine's latest track, "Blue," is sonic poetry for the collective seasonal depression. In lyrics that read like a letter to a close friend, he sings, "All my life I've been so low / I don't know why / So blue." The three minutes span like a dreamcatcher, trapping the spinning sense of ennui that haunts each of us at some point; each note a wonderance on how, when we're down, it feels like we may stay there forever, and when we manage to stand up we question if we've ever soared as high as everyone else around us. De Augustine eloquently expresses how, at our darkest, it can feel like there are worlds between us and any sense of normalcy ("Between my eyes / Is an ocean / You can feel it if you try / Not unlike a howling wind / Like a tempest in the open hearts of men"). The song carries the torch of De Augustine's trademark lo-fi, intimate recordings, but marks one of his first collaborations with his label-owner, indie-folk icon Sufjan Stevens, whose presence dwells softly in twinkling guitars and hushed vocals. "Blue" soaks like a soothing balm into our deepest thoughts, timely shimmering ahead of the most wistful days of the year — and it's one you'll find yourself wanting to replay well into winter. Photo by Jess Collins.
—
Heddy Edwards
on November 6, 2020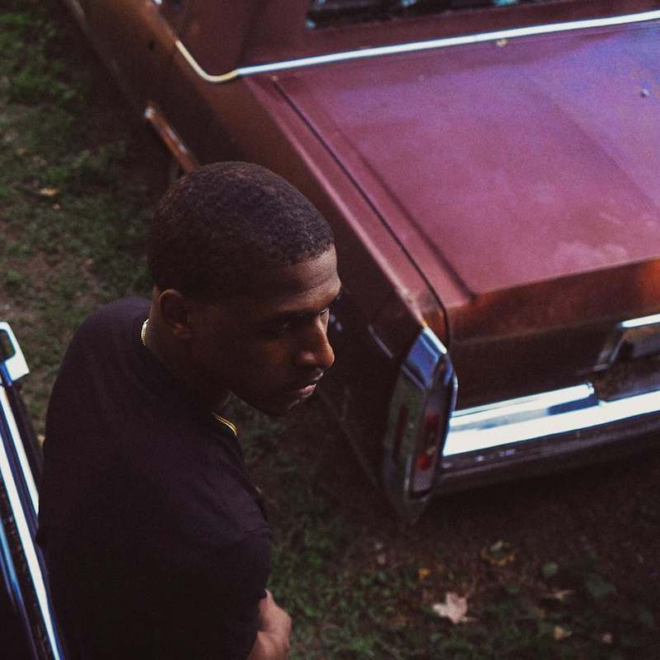 Khamari - Other Side
---
I've had eight dreams about you 
in quarantine, about the parking lot
behind the mall, first landing
state park and pouring rain 
before I crossed the street.
maybe that's where
I should have left you, maybe
I shouldn't miss carpet burn
on my knees. 
—
Upon a bittersweet ending, Khamari leaves the door ajar on "Other Side," the last single from his debut EP, Eldorado. The R&B tune, laced with easy strums and effortless slant rhymes, is a secret love letter slipped under the door to someone you shouldn't be missing, stolen by the same serendipity that made your paths cross. While Khamari invites his ex to "hit my line, try to make up for all the wasted time," airy harmonies from Jae Stephens are a whisper that one day, "we could get it right." Unearthing a ghost I thought I'd buried, I'm flooded by the notion that even years later, we could be better still. The candid sincerity of "Other Side" is enough to believe that it's true.
—
Ysabella Monton
on November 6, 2020