Buzzing Daily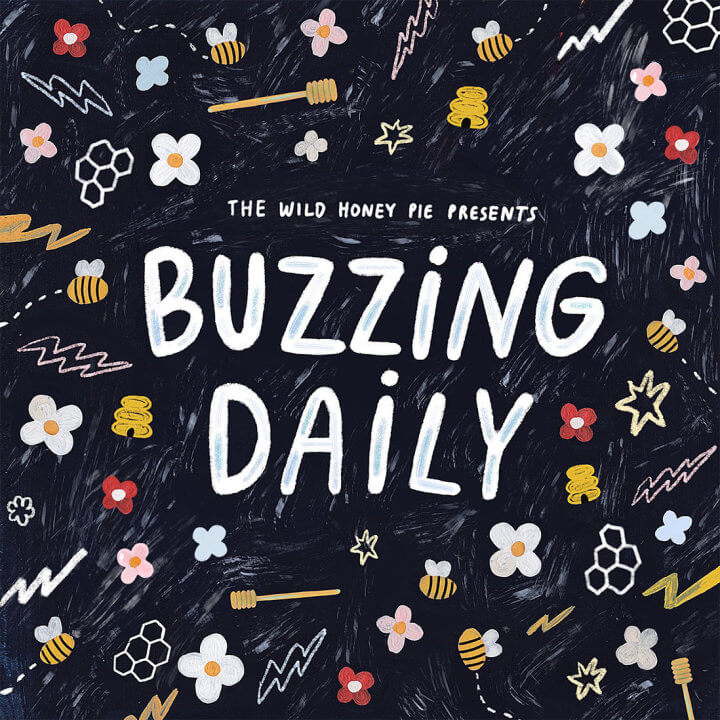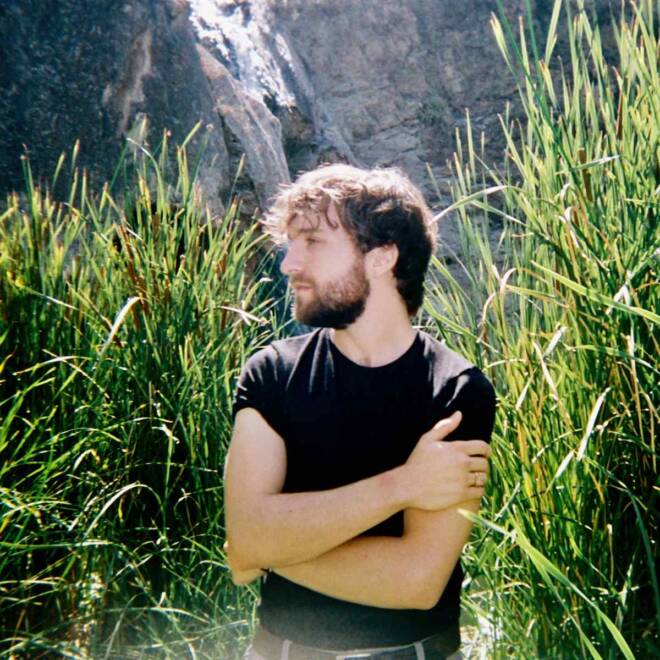 Angelo De Augustine - Blue
---
Angelo De Augustine's latest track, "Blue," is sonic poetry for the collective seasonal depression. In lyrics that read like a letter to a close friend, he sings, "All my life I've been so low / I don't know why / So blue." The three minutes span like a dreamcatcher, trapping the spinning sense of ennui that haunts each of us at some point; each note a wonderance on how, when we're down, it feels like we may stay there forever, and when we manage to stand up we question if we've ever soared as high as everyone else around us. De Augustine eloquently expresses how, at our darkest, it can feel like there are worlds between us and any sense of normalcy ("Between my eyes / Is an ocean / You can feel it if you try / Not unlike a howling wind / Like a tempest in the open hearts of men"). The song carries the torch of De Augustine's trademark lo-fi, intimate recordings, but marks one of his first collaborations with his label-owner, indie-folk icon Sufjan Stevens, whose presence dwells softly in twinkling guitars and hushed vocals. "Blue" soaks like a soothing balm into our deepest thoughts, timely shimmering ahead of the most wistful days of the year — and it's one you'll find yourself wanting to replay well into winter. Photo by Jess Collins.
—
Heddy Edwards
on November 6, 2020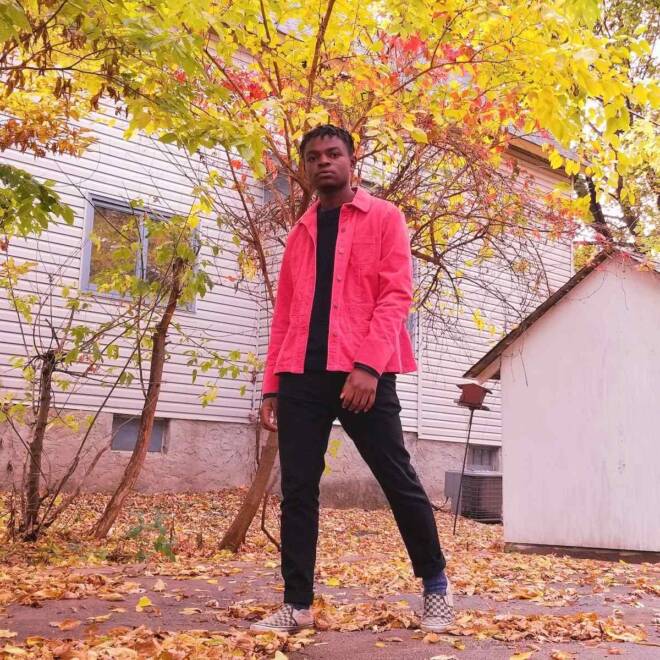 Miloe - Change Your Mind
---
From nineteen-year-old Miloe (Bobby Kabeya) comes "Change Your Mind," a summertime anthem for your fall. "You got cold and I'm sold but you might change your mind," he sings, describing the partial agony of wasting your time on someone who is uninterested — but needing to do it anyways to satisfy the feelings of unrequited love. The song opens with small phrases ("Rollercoaster / Took me on, I didn't even know her / Took me high, now I just want the closure") while quaint instrumentation builds, layering his optimistic lyrics over bedroom pop-like sounds. Aiming for attention and validation from an unreceptive source is exhausting, but Miloe's upbeat track reminds us that a sliver of hope is all we need to find enjoyment in the unknown.
—
Elizabeth Shaffer
on November 5, 2020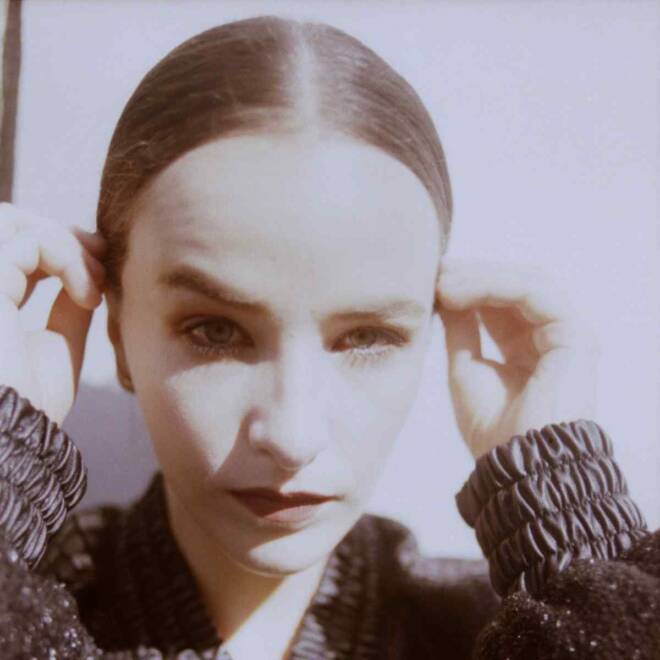 Ela Minus - dominique
---
"Dominique" by Ela Minus is a four-minute space opera of a song that almost succeeds in not caring about anything. I'm glad this is so, for if it did, it wouldn't have that human touch Ela Minus so subtly inserts into the ping-ponging rhythm to assure a weary listener they won't be beamed up into space after listening to this song one too many times. It's the ad-libs, it's the way the song breathes without vocals, it's the way the vocals barely register.
—
It's 3:03 a.m., and I'm thinking about how Ryan Gosling's character in The Place Beyond The Pines, Luke Glanton, was born on October 31, 1966. Jesus. I wonder if I could fly, would I fly far enough to reach outer space and taste exploration on my lips? Or would I barely make it to the windows on the 18th floor of my high-rise? Would I even make it off the ground with all this heaviness inside my soul? I wonder what would happen if I someone from another planet – an alien – followed me on Twitter or Instagram, and I couldn't tell anybody about it. I wonder if they asked me what music was, would they like the song I played them, the Ela Minus song "Dominique"? I imagine they would. Ela Minus may make music for humans, but it's safe to say she could do just fine for herself making music for aliens, too, should they ever have a hankering for manmade music. Stay weird and beautiful. Photo by Juan Ortiz-Arenas.
—
Mustafa Abubaker
on November 5, 2020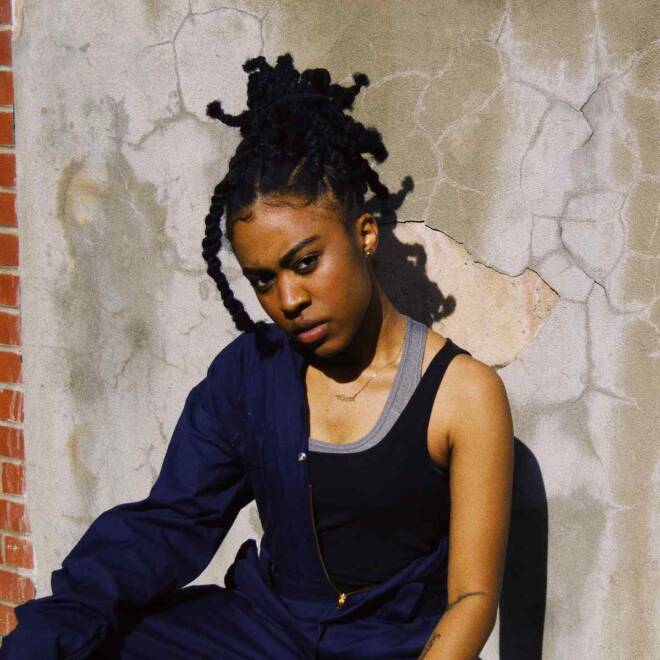 Christinna O - "Braided"
---
A repetitive, stuttery guitar plays two notes over a disjointed bassy kick and floor drum groove. Voices sing ghostly oooo sounds, fading in and out of the foreground. Christinna O's "Braided" isn't trying to fill the room with a million instruments — she's doing it with energy. The minimalist repetition is meditative, draws us into a dream-like state. "Braided to the back of my head, now, baby," she says, alternating seamlessly between speech and song. Then, out of nowhere the room empties and it's just Christinna the poet laying out truths in such perfect precision. Only the oooos are left, as she intones, "Come on now, let's not act like this skin ain't my skin, like it don't hold the whole sun inside its mouth." We, too, are consumed by the truth and beauty of this song and poem, braided together as one. Photo by Kenya Naomi.
—
Mikhal Weiner
on November 5, 2020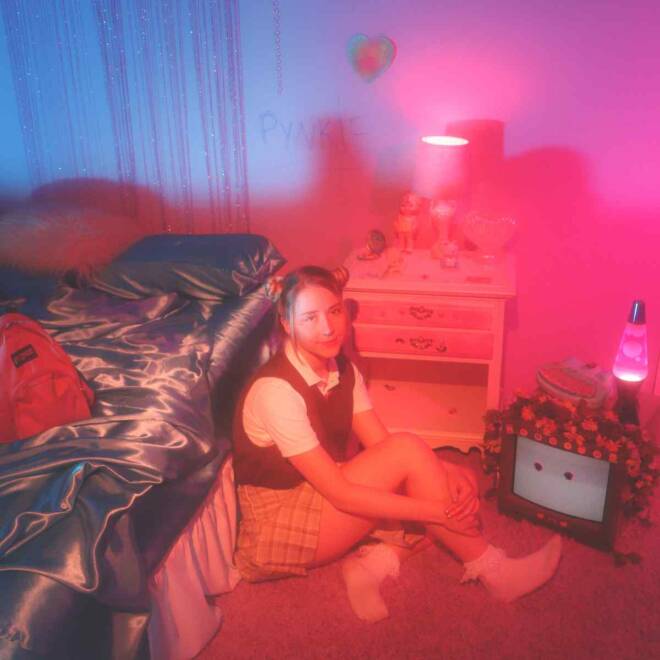 Pynkie - Juice
---
"Juice," from PYNKIE's latest album #37, is an oasis for the lost hearts scared of falling too deep. Not only can NJ-based Lindsey Radice write a lo-fi dance ballad like very few, she can write, perform and co-produce an entire album of them and make it look easy. "Juice," which appears about halfway through the album, reflects upon a troubled relationship with dependency issues over a comforting lo-fi beat. While Radice sings, "Make me go home / Once in a while / Don't let me stay all night / I don't wanna fight," the song will have you feeling safe — maybe a perfect analogy to what keeps you coming back and back again to someone who makes you feel scared. That and the fact that the rest of life can be much more scary. PYNKIE's sophomore album #37 is out now, and it's full of sweet testaments of love and figuring the world out. Photo by Kelli McGuire.
—
Giulia Santana
on November 5, 2020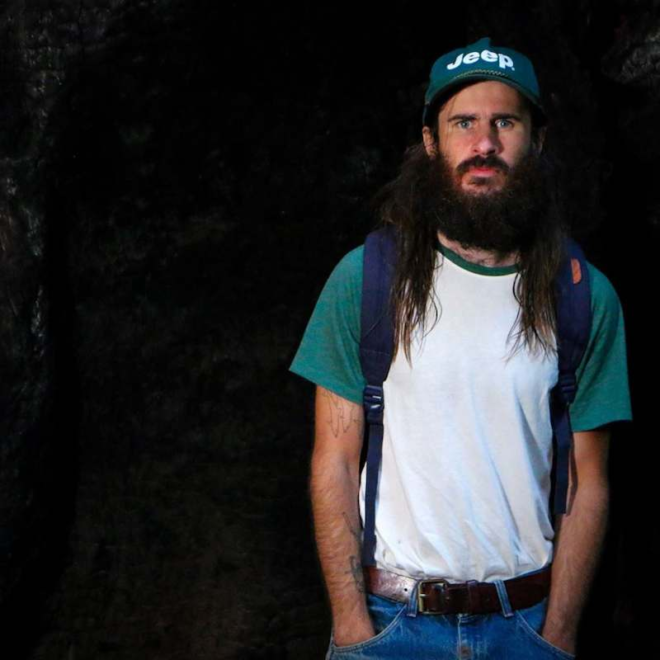 Petey - The Same Chords
---
Petey's "The Same Chords" begins with a captivating ricochet of sound and continues into gorgeously honest lyrics. This track comes off of Petey's new EP Checkin' Up On Buds, which features a lineup of four candid, hard-hitting and compelling songs, each with unique feels but carrying consistency in charm. Guided by the soft touch of keys and the ease of guitar, this song addresses the monotony and consternation that comes with being human and the importance of recognizing that there are people who truly care, and being a friend who does truly care. Throughout the chorus, Petey repeats, "There's nothin' more important than your checkin' up on buds," which is the lyric that christens the EP with its name.
—
Laney Esper
on November 2, 2020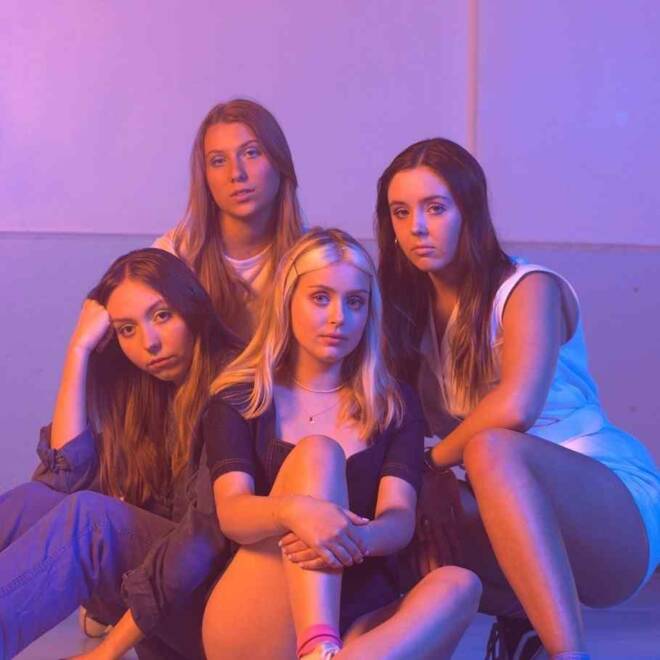 Erthlings - Irrational
---
Erthlings are back with their new single, "Irrational." On this well executed, dreamy pop tune, the indie quartet finds an even fuller and lusher sound while maintaining their strong cohesion as a band, where all parts seem to flourish in their own lane. The music video takes place in a roller rink, patrons circling the band as they perform, and it feels like such a perfect metaphor to describe the song's dynamics. Roller skating offers a sense of ease. We observe as people gracefully glide on by, but it's the tiny movements and moments that keep them upright. "Irrational" is an easy-swaying song that is covered with these same kinds of tiny details and flourishes, which are what bring it to life and really make it shine. The harsh, fuzzy chords are laid out perfectly to make room for the gentle and intimate vocals, perfectly dialing in the delicate balance between too subtle and too much. Meanwhile, the lead synth breaks through with a tone like lightning, striking and engaging. The drum sounds evolve as the chorus returns back to the second verse. It's choices like these that hold together a beautiful song and allow it to flow effortlessly around the rink.
—
Max Himelhoch
on November 2, 2020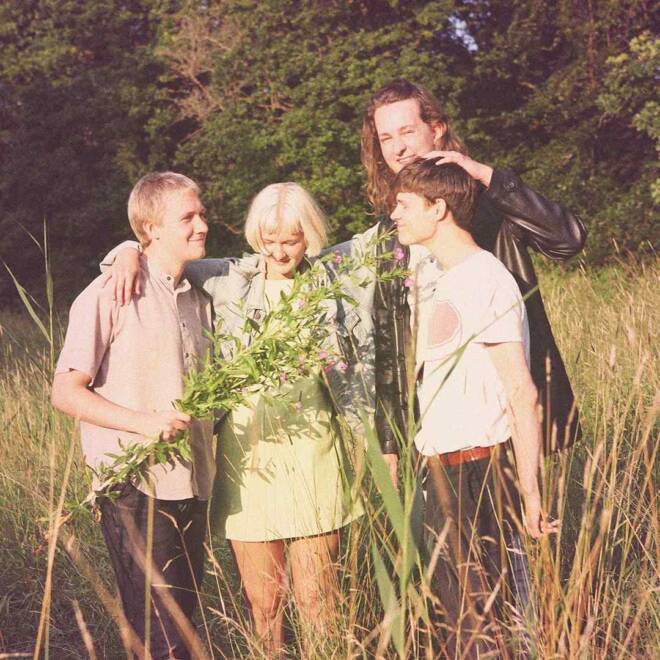 Kindsight - Terminal Daze
---
"Terminal Daze" is a gleaming indie rock track made for the beginning of a coming-of-age film, featuring unbridled youth and charisma. It's the catapult into summer on the last day of school — a feeling ready to chase away inertia. The Copenhagen-based quartet Kindsight says it's "as unrelenting as a big train — steady as it goes." And it's certainly a train you would want to catch: an enticing escape from responsibility, further persuaded by the guitar and commanding drums. The bright, silvery vocals whisk us away in high lilts and phrases, and all care is gone in the world, at least for a small moment. Photo by Line Hvid.
—
Katya Myasnikova
on November 2, 2020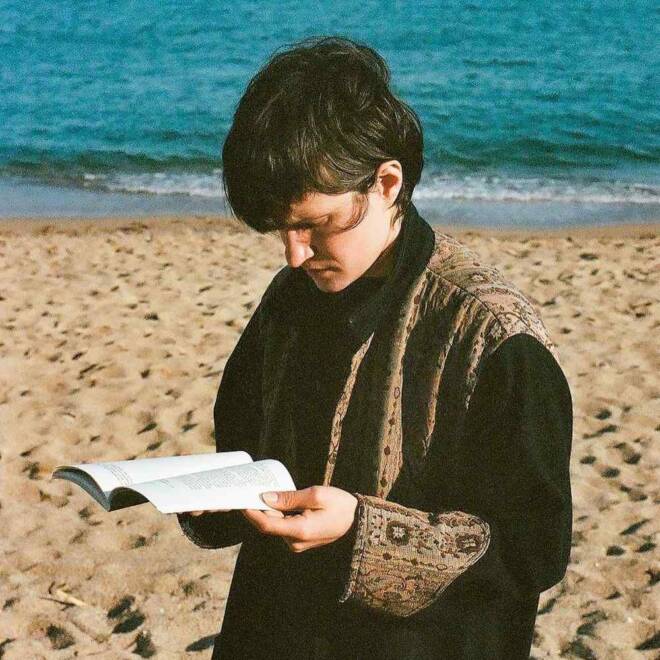 Adrianne Lenker - Two Reverse
---
Big Thief's Adrianne Lenker provides a poignant, intimate deep-dive on her latest full-length solo effort, songs, perfectly capturing the state of mind after a breakup, how find solace within yourself and what to do with regret. Her ability to create tender, insightful ballads once again resides throughout each and every track. Lenker's minimalistic approach creates the largest impact and allows the listener to not only focus but be engulfed.
The album's first song, "two reverse," examines how to tackle the back-and-forth fight you have with yourself after things end with someone. Her charming guitar sets the pace as she begins to vocalize the natural yearning for that absent person: "Lay me down so / To let you leave / Tell me lies / I wanna see your eyes / Is it a crime to say / I still need you?" While listening, it feels like you're witnessing a flashback and you immediately empathize with that kind of immense heartbreak. To go to such an uninhabited place, where it's just you and those memories — whether good or bad — is always a sobering experience. This organic offering from Lenker provides a framework to heal during hard times, regardless of the source, and acts as a true companion. Her new LP songs is out now via 4AD, along with its counterpart release instrumentals. Photo by Buck Meek.
—
Meredith Vance
on October 30, 2020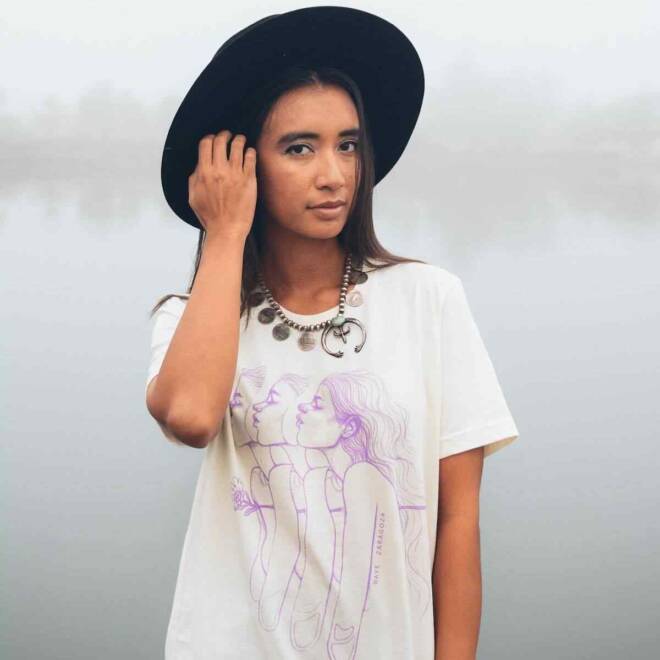 Raye Zaragoza - Rebel Soul
---
The world isn't a pool. What we know of ourselves isn't consistently reflected back at us. For folk artist Raye Zaragoza, an Indigenous woman of color raised in a New York City studio apartment, feeling seen in a white-washed landscape is often insurmountable. "I have felt like my mixed-race, intersectional identity is somehow letting everyone down," she says of her experience, "I have felt that I can't belong to any community because I am not enough of any one to belong." So instead, Zaragoza sets out to be her own mirror. She grounds herself in her roots with strength and ease on her latest record, Woman In Color, and reclaims her sense of self with her own anthem, "Rebel Soul." The song begins delicately, serene guitars and gentle drums guiding each other. As it builds, the entire song crescendos together and is met with uplifting strings and glints of piano, swirling around like wind brushing against your face. The music complements the message in a gorgeous pairing, all seeming to symbolize Zaragoza's path to self-triumph. Her embrace of identity is entrenched in the song's righteous chorus as she sings, "When the only thing you're left with are your torn and tattered clothes / And you find yourself a-wandering down a dark and lonely road / When you've got a feeling in your heart that no one seems to know / Feeling like a complete unknown / I'm a rebel soul." It wasn't until Zaragoza found herself on this very road that she realized she can leave behind her inhibitions and step fully into her power, as a rare musical talent and unique rebel soul. Photo by Cultivate Consulting.
—
Deanna DiLandro
on October 30, 2020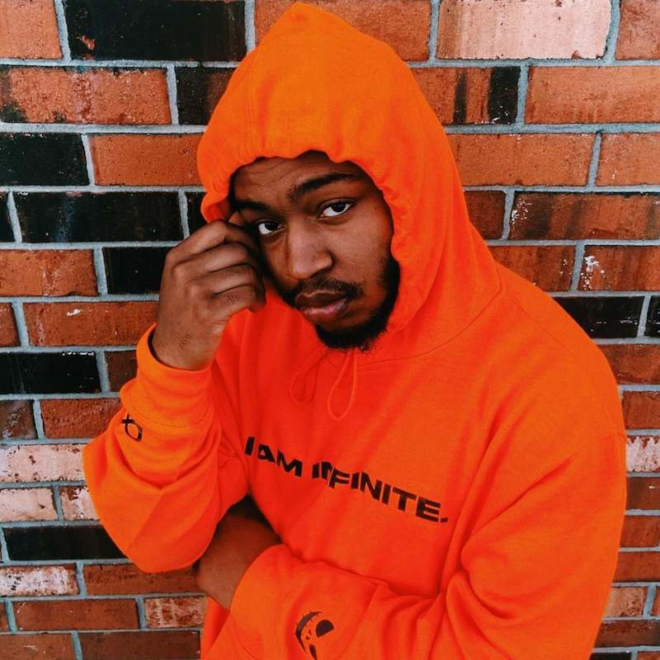 Khi Infinite - LUCY
---
Virginia Beach songwriter Khi Infinite breaks new ground with his single "LUCY," a tune as addictive as the push-pull love that has him hooked. Though he knows he and "LUCY" have their problems, Infinite dives headfirst into the sea of red flags with no tether to the truth, naïve, hopeful and "too hard headed." A faint, rosy guitar riff, breezy ad-libs and laid-back storytelling almost make an otherwise draining back-and-forth seem easy. While my hometown of Virginia Beach has been a longstanding hub for innovators in hip hop and R&B, Infinite's eccentric approach to bedroom pop plucks the smoothest parts of each genre to craft something more breezy and clean, down to a catchy hook spiked with carefree joy. His upcoming record TAKE WHAT YOU NEED is due out in November, and until then, 50% of proceeds for "LUCY" will be donated to local homeless shelters in the 757 area.
—
Ysabella Monton
on October 30, 2020