Buzzing Daily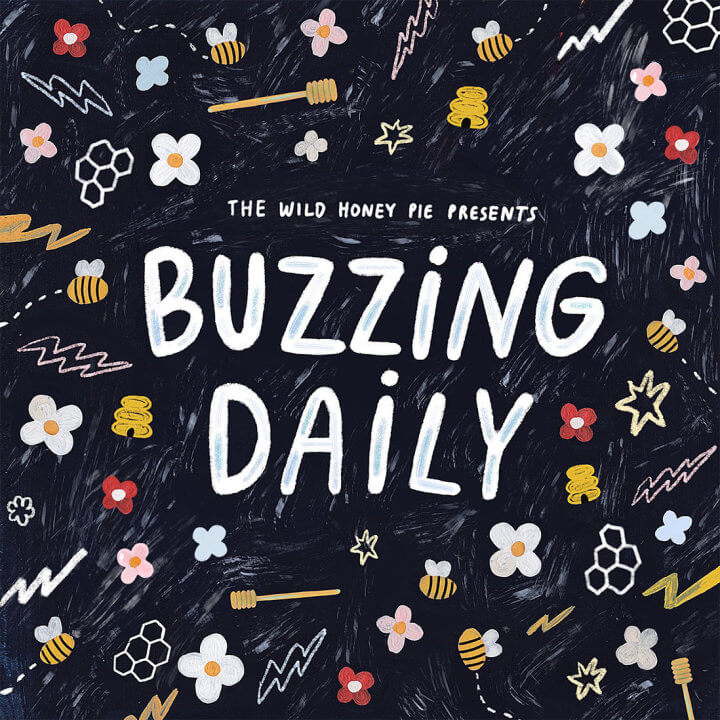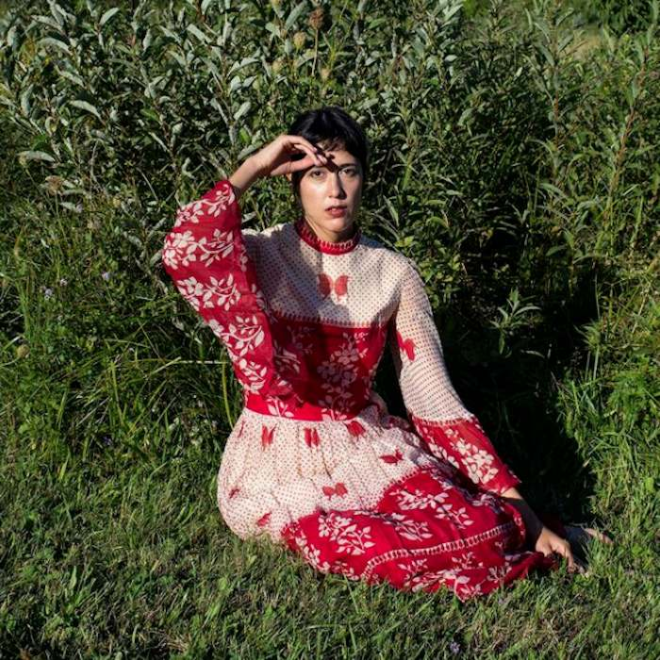 Half Waif - Fortress
---
Singer and producer Nandi Rose has been releasing music under Half Waif since 2014. Her latest album Mythopoetics takes a mythological view of events from her life and her family, like a potpourri of stories passed down through generations. The fourth track "Fortress" centers around the anxiety of a loved one leaving, however inevitable it may seem. Produced alongside Zubin Hensler, the song is a luxuriantly layered gem of synth-pop. Rose's siren-like vocals sit atop the garden oasis of synthesizers, ethereal and honeyed. The song's bridge is a grand explosion, like fireworks of sound as the chorus repeats like a plea for life. As the last flare of the instrumental fades out, Rose's vocals are left with the sound of an acoustic piano and swelling pads as she sings two simple phrases that manage to evoke so much: "I guess this is all for you / My bet is, it's all for you." Photo by Ali Kate Cherkis.
—
Sofia Soriano
on July 28, 2021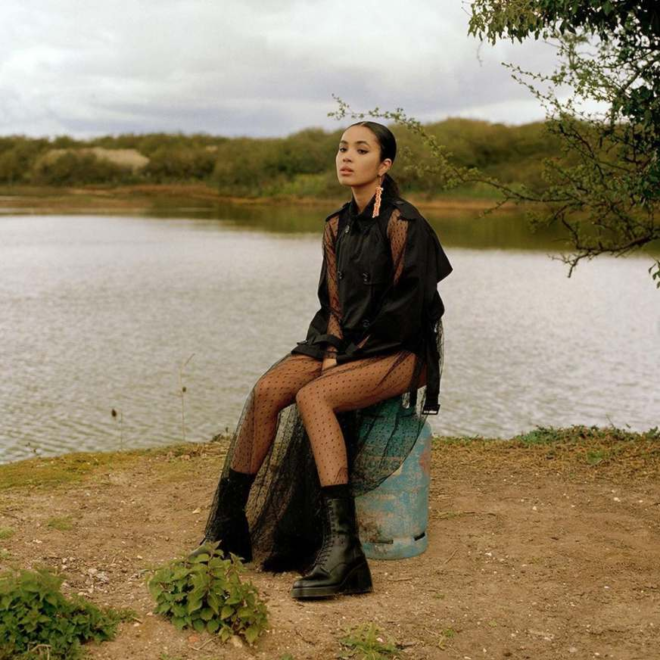 Aziya - Marathon
---
As any relationship begins to fade, there comes an impending shift from thinking you might need to leave to actually going through with it. "Marathon," off of London-based producer and songwriter Aziya's newest record We Speak of Tides, manages to embody the intensity of that decision and the electrifying energy that pours out of it. In the beginning, an echoing guitar backs Aziya's soulful vocals before the drums come crashing on in, placing emphasis on her passionate and self-assured lyrics. By the second verse, she's created a cinematic soundscape, and whether that's an angsty-teen-rebellion breakup scene or the climax of an action movie, I can't bring myself to care—Aziya's bellowing call of empowerment has me drawn in. "Marathon" is the kind of song that is best appreciated through noting its details: the chamber harmonies sprinkled throughout, the sonically dramatic halts and crashes, and Aziya's dominating vocal delivery blend eloquently together to create a track that is as earnest as it is kickass. Whether it's "Marathon" or any of the other emotionally abundant tracks on We Speak of Tides, Aziya's dynamism and charm offer something that everyone can latch onto. Photo by Zachary Chick.
—
Jenna Andreozzi
on July 27, 2021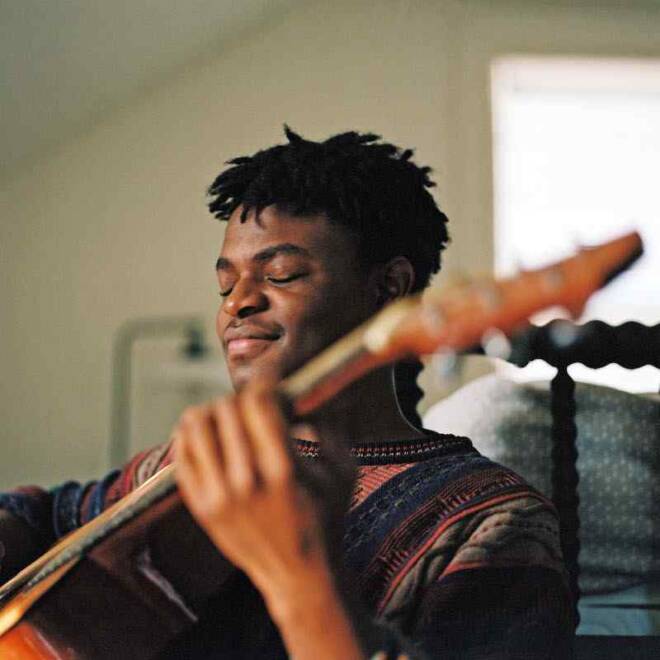 Miloe - Solo (Lous and the Yakuza cover)
---
The beauty of the international and intersectional language that is music is hearing another person, someone you've never met, express feelings that feel so intimate to you; a reminder that as separate as our experiences may be, we often share the same hopes and anxieties. When an artist loves a song so much they choose to create their own version of it, it is like experiencing the same emotions from a different perspective. Miloe's cover of "Solo" (originally by Congolese/Belgian artist Lous and The Yakuza), is a prime example of how music allows us to feel more connected to not only the world but ourselves. In the music video for the song, shot alongside his parents, Miloe has a conversation on diaspora and the cultural shift in immigrating to a new country. With references to The Democratic Republic of Congo's 1960 independence from Belgium and the continuing trauma and racism, the song's lyrics discuss the lasting impact of imperialism and colonization on Black individuals. The vocals are precise but still highly emotive as the song asks "Why is black not a color of the rainbow?" Photo by McKayla Chandler.
—
Sofia Soriano
on July 16, 2021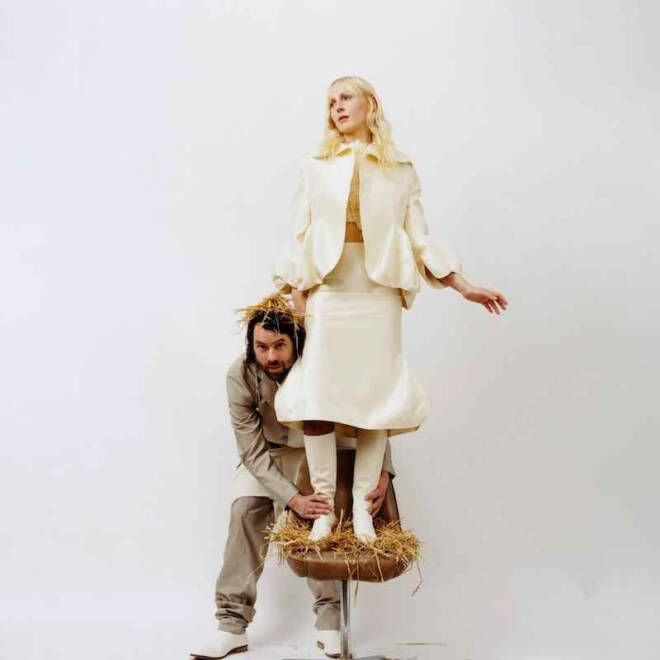 LUMP - We Cannot Resist
---
LUMP, the collaborative effort of UK musicians Laura Marling and Mike Lindsay, are back with their upcoming sophomore album Animal. While both artists are known for having a folk-inspired sound, LUMP is distinct from their individual work; the single "We Cannot Resist," with its pulsing synths and drum machines, showcases LUMP's unique sound. Marling's voice has a special quality that comforts as it draws you into every word she sings. Hushed whispers usher in the cogent and compelling vocals, while the tension of the verses builds with gradual intensity to a chorus of staccato distorted guitar riffs. The driving track covers how intense every emotion feels when you're young; when life feels both promising and ominous. The duo's songwriting showcases their ability to create sharp, witty and dexterous lyrics, floating in an apocalyptic world of young love, freedom and discovery. "We Cannot Resist" will have you reminiscing of the time when you were "kids on the run." Photo by Steph Wilson.
—
Sofia Soriano
on July 16, 2021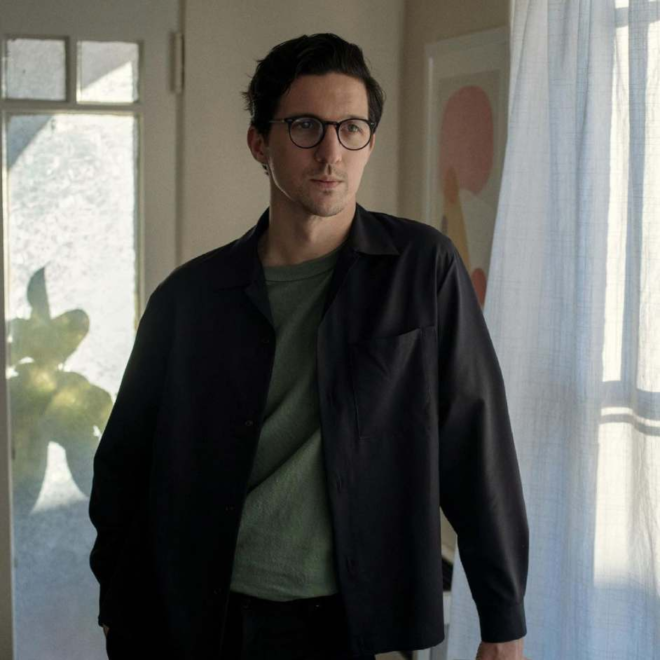 Dan Croll - Big One
---
When Dan Croll moved to a new apartment at the end of 2019, he had no idea we'd all be burrowed inside for the next year. He found himself living with loud neighbors and small earthquakes that revealed the cracks of his new home and fueled his snowballing anxiety. In the energetic "Big One," Croll maneuvers the landmines of nerves that surround his daily life at home, and grapples with the impending promise of the "Big One." The track's lyrics play off the fast tempo and staccato instrumentation carried by a picked, overdriven bass line. His partner is trying to calm him by reminding him they are prepared for situations that may arise, but Croll still considers themselves to be on a downward slope. Despite his worries, Croll still takes a humorous approach to the lyrics, declaring his objection that the neighbor he hates may fall on top of him if the "Big One" were to come. Photo by Max Knight.
—
Sofia Soriano
on July 15, 2021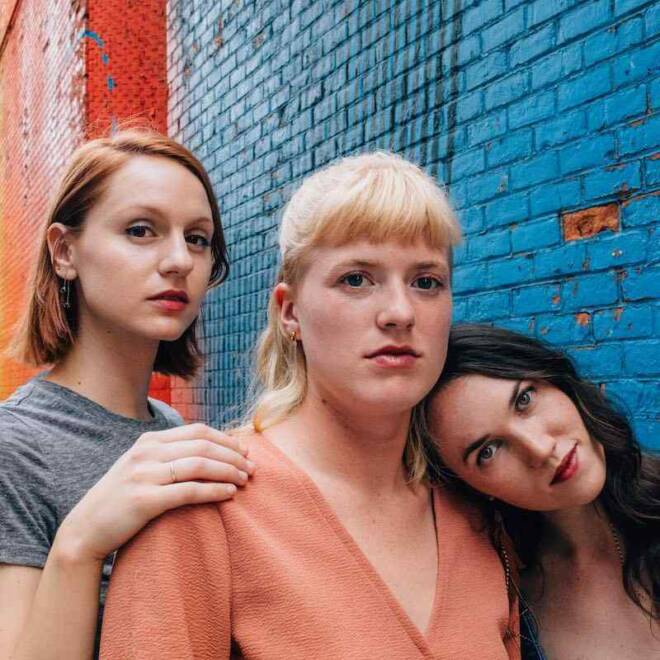 ALMA - Mornight
---
ALMA is an NYC-based trio of multi-talented women made up of Alba S. Torremocha (vocals, strings, bass, drums, guitar, ukelele), Lillie R. McDonough (vocals, piano, glockenspiel, violin, hammer dulcimer) and Melissa K. Carter (vocals, guitar). The group was brought together by their love of beautiful harmonies and sundry instrumentation to create genre-bending songs that are both intimate and cinematic. Their newest single "Mornight'' is a synth-pop track that showcases their unique sound as they introduce left-field instruments into the pop sphere. An ode to NYC, the song is as bustling and diverse as the city it was made in as the track swells into a cacophony of sound as strings, atmospheric sounds and the group's powerful harmonies soar together. The lyrics contain all the emotions and joie de vivre of a never-ending prodigious night that will be recounted for years to come. "Mornight" is an anthem for excitement and creativity in a city that is a haven for so many artists and makers. Photo by Abbey Mackay.
—
Sofia Soriano
on July 15, 2021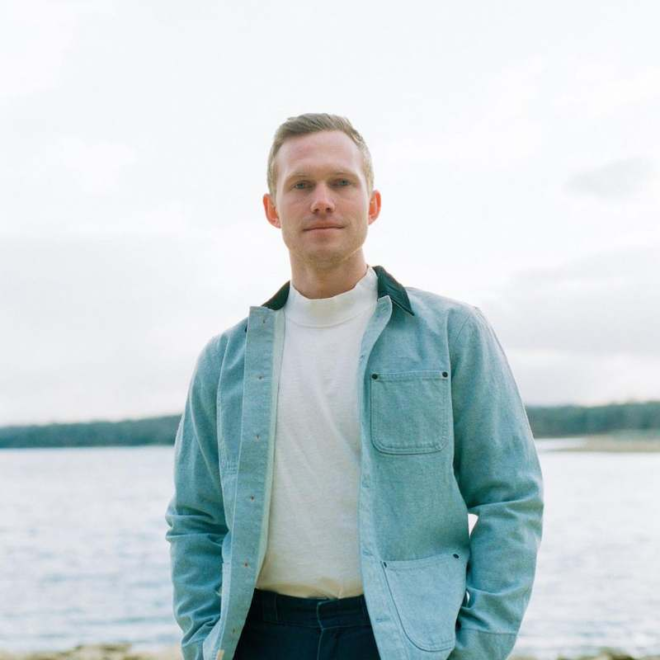 Ross Nicol - Faults
---
From the opening line of "Faults," Ross Nicol proves to be a wordsmith. With clever wordplay, Nicol laments over a love you want but isn't what you need, "I know my faults down to a fault, but I still love you." A piano and an acoustic guitar that perfectly blend together line the instrumentation of the song as a stack of Nicol's vocals sweeps you away. The drums kick in with a punchy chorus that brings the song's groove to full fruition while the lyrics grapple with the disorienting feeling of not fully understanding what's happening but not wanting to lose. When Nicol sings, "You need someone else / Someone who would dive in / Lend you their life," the image of Leonard Cohen's "Famous Blue Raincoat" comes to mind as both men come to understand that the person they love needs something they aren't able to give. Even with just one listen, "Faults" is a song that will leave its mark on you. Photo by Daniel Chaney.
—
Sofia Soriano
on July 14, 2021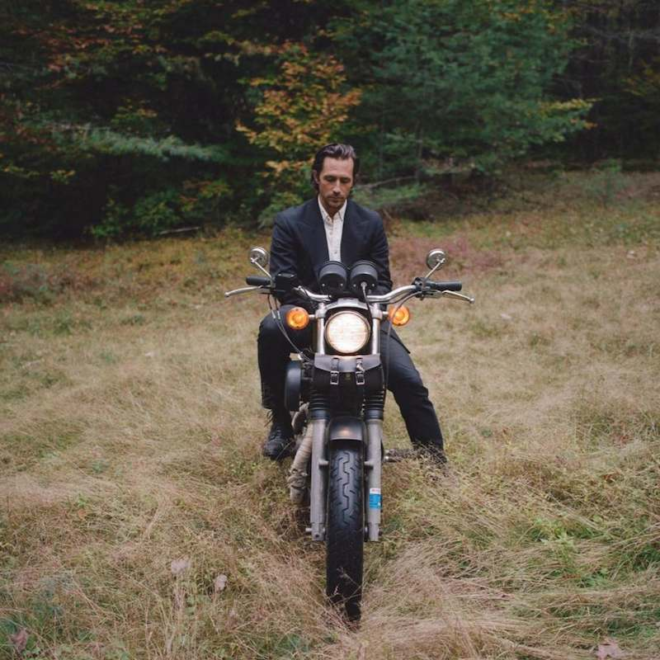 Jesse Marchant - Dirty Snow
---
Swiss-Canadian singer-songwriter and multi-instrumentalist Jesse Marchant released his sixth studio album Antelope Running, a collection of eleven beautifully written songs. A standout track is "Dirty Snow," where Marchant's poignant voice is like a celestial call, binding you to every word he sings. He manages the rare feat of sounding both new and familiar, like the distant attachment you feel to a place from your childhood you no longer visit. With simple and effective instrumentation, the song is a bleeding ballad with heartrending lyricism that fans of bands like The National and Nick Cave will undoubtedly treasure. The distorted guitar that enters in the chorus perfectly captures the song's themes of isolation and quiet desperation as Marchant pleads, "Please understand me." Despite the uncertainty in what he wants to say, Matchant leads the song to a hopeful conclusion as he sings, "I hope the dirty snow will melt soon." Photo by Jen Steele.
—
Sofia Soriano
on July 13, 2021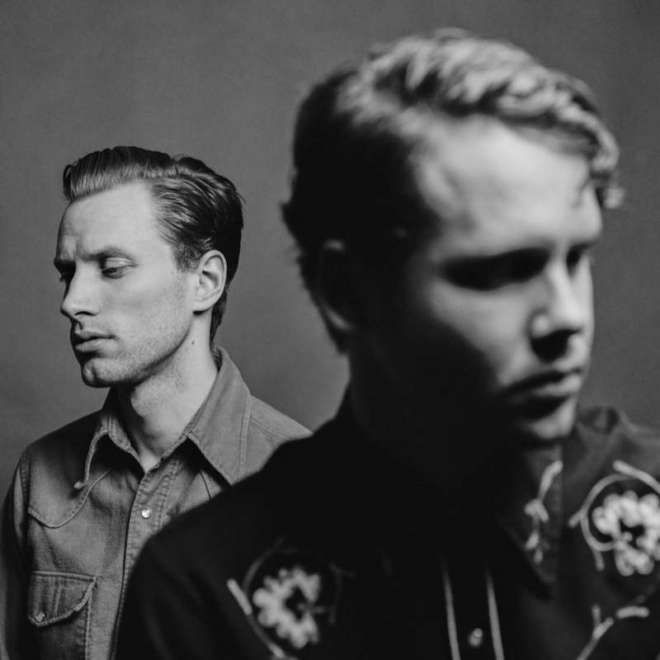 Grapell - Stranger's Mouth
---
With countries reopening and summer raging in the northern hemisphere, "Stranger's Mouth" manages to encapsulate the kaleidoscopic range of emotions of our time. A Swedish duo made up of Emil Erstrand and Nils Nygårdh, Grapell combines confessional lyricism with memorable and danceable instrumentals. With a saxophone riff that immediately hooks you in, the song will undoubtedly make your foot start tapping. The opening line, "Spit out your gum / And stick your tongue into a stranger's mouth," is able to contain both the freedom and anxiety of reentering social situations after over a year of isolation. This duality of elation and restlessness that saturates the song reminds us of the vivacity that we only truly experience with other people. An overdriven guitar and the recurring saxophone play off each other in a joyous lead-up to the song's contemplative bridge, "You broken heart, I hope you know you did it to yourself." With one last grand chorus, this song will leave you dancing before your tears can dry. Photo by Manne Wahlström.
—
Sofia Soriano
on July 9, 2021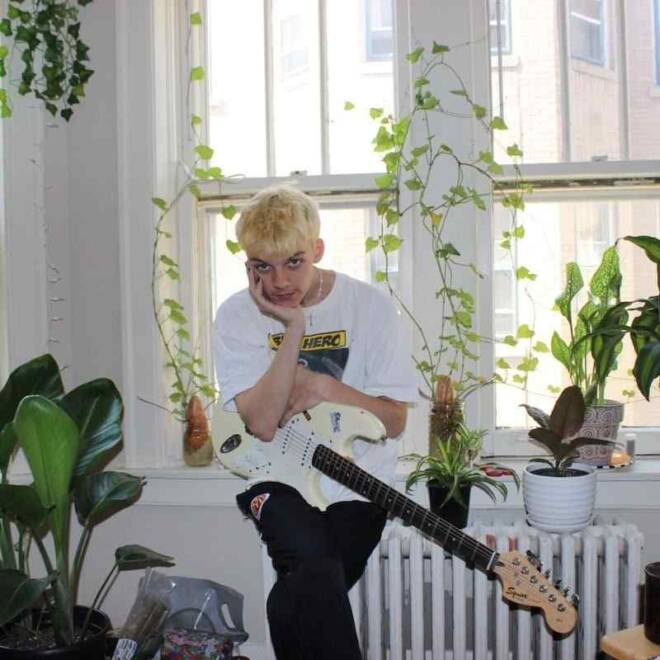 Worry Club - Bleach
---
Chicago-hailing Chase Walsh, popularly known as Worry Club, waltzes back into the scene with an impactful new release, "Bleach." The song welcomes listeners with a languid guitar that appears to hypnotize into a state of dubious bemusement, setting the tone for this reflective piece. The track attests to growing pains, bringing to life those overwhelming urges to transform one's identity in the midst of undergoing a whirlwind of issues. On the track itself, Walsh shared: "I really wanted to capture the nostalgia associated with a fleeting childhood. The idea of growing up has always scared the shit out of me." In his plight to unearthing deeply-rooted childish nostalgia, Worry Club manages to create a single capable of tapping into one's past while taking a contemplative eye to the current reality.
—
Bianca Brown
on July 8, 2021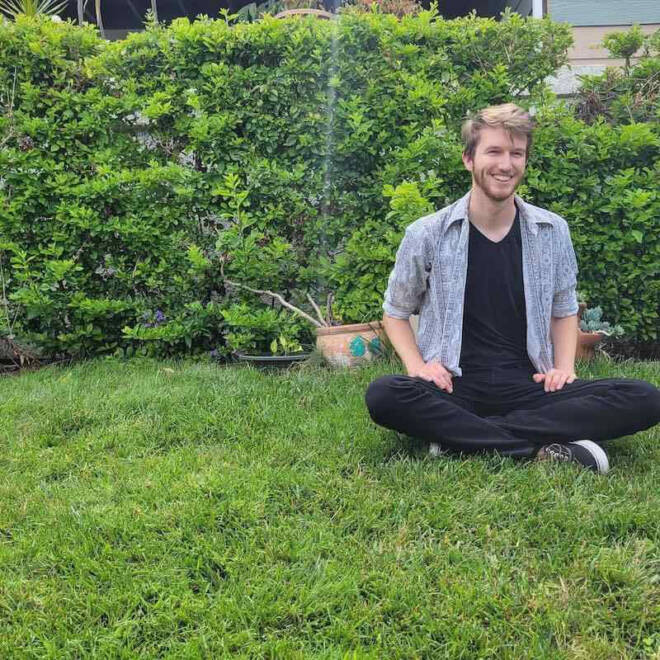 Just Kingsley - In My Mind
---
"In My Mind," a track from Just Kingsley's fun debut EP Would You Ever Believe, rides the tide of modern surf rock. It's a colorful, summery track featuring bright guitars and interesting doubled vocals that give the song an especially indie, bedroom rock feel. The intro in this song is probably my favorite part—it bursts forward like a shaken-up Coke bottle, but every verse that leads into the chorus carries that same eclectic energy. This song feels like a pressurized and compacted version of summer, and upon each listen, you'll find something new to love. This track is equal parts loungy, beach rock and bright indie pop. It's a great one to add to your road trip playlists as the summer begins. Roll your windows down and listen to "In My Mind" on your drive home today.
—
Hannah Lupas
on July 7, 2021