Buzzing Daily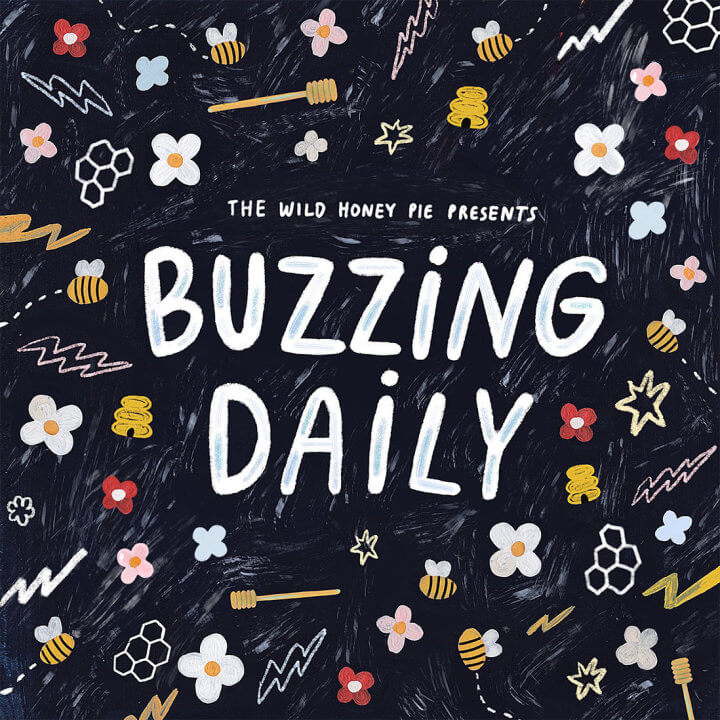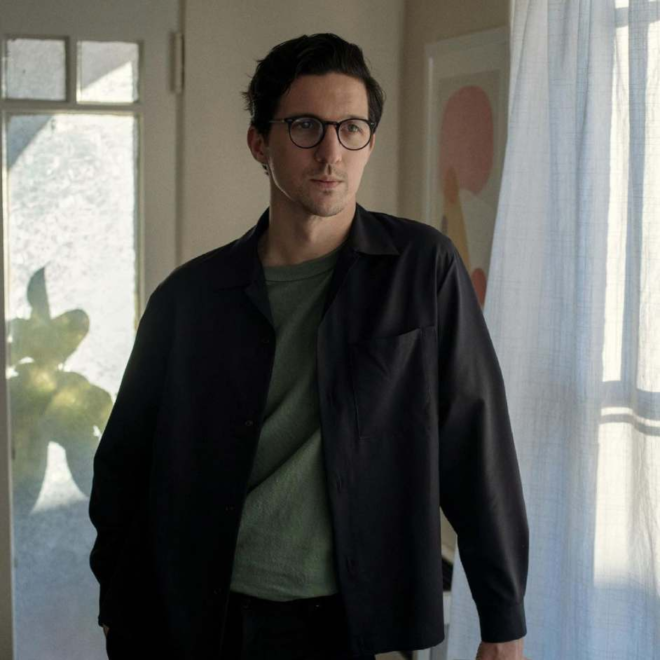 Dan Croll - Big One
---
When Dan Croll moved to a new apartment at the end of 2019, he had no idea we'd all be burrowed inside for the next year. He found himself living with loud neighbors and small earthquakes that revealed the cracks of his new home and fueled his snowballing anxiety. In the energetic "Big One," Croll maneuvers the landmines of nerves that surround his daily life at home, and grapples with the impending promise of the "Big One." The track's lyrics play off the fast tempo and staccato instrumentation carried by a picked, overdriven bass line. His partner is trying to calm him by reminding him they are prepared for situations that may arise, but Croll still considers themselves to be on a downward slope. Despite his worries, Croll still takes a humorous approach to the lyrics, declaring his objection that the neighbor he hates may fall on top of him if the "Big One" were to come. Photo by Max Knight.
—
Sofia Soriano
on July 15, 2021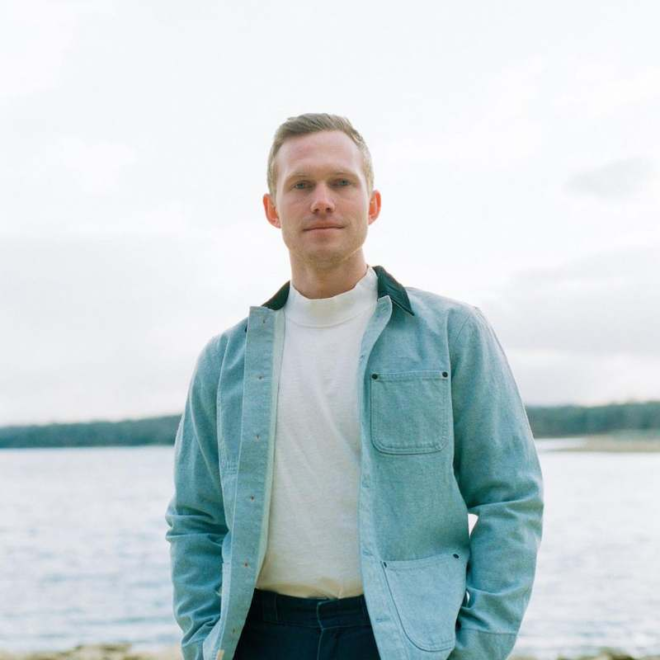 Ross Nicol - Faults
---
From the opening line of "Faults," Ross Nicol proves to be a wordsmith. With clever wordplay, Nicol laments over a love you want but isn't what you need, "I know my faults down to a fault, but I still love you." A piano and an acoustic guitar that perfectly blend together line the instrumentation of the song as a stack of Nicol's vocals sweeps you away. The drums kick in with a punchy chorus that brings the song's groove to full fruition while the lyrics grapple with the disorienting feeling of not fully understanding what's happening but not wanting to lose. When Nicol sings, "You need someone else / Someone who would dive in / Lend you their life," the image of Leonard Cohen's "Famous Blue Raincoat" comes to mind as both men come to understand that the person they love needs something they aren't able to give. Even with just one listen, "Faults" is a song that will leave its mark on you. Photo by Daniel Chaney.
—
Sofia Soriano
on July 14, 2021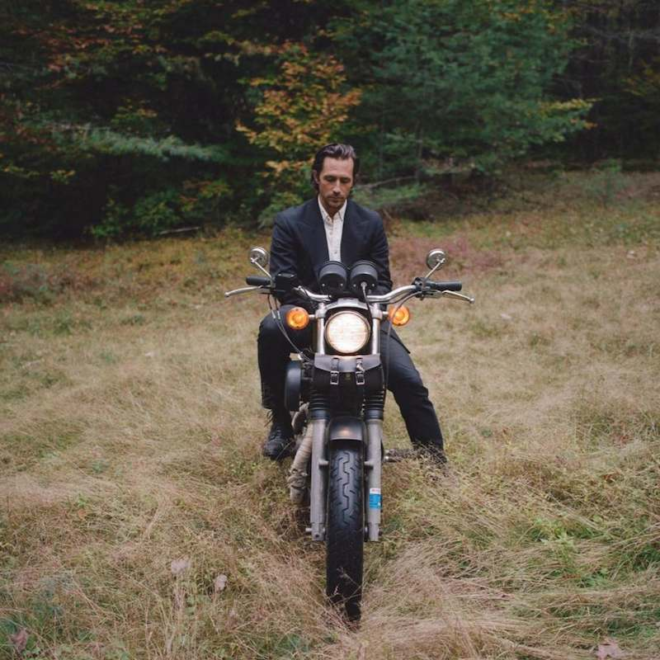 Jesse Marchant - Dirty Snow
---
Swiss-Canadian singer-songwriter and multi-instrumentalist Jesse Marchant released his sixth studio album Antelope Running, a collection of eleven beautifully written songs. A standout track is "Dirty Snow," where Marchant's poignant voice is like a celestial call, binding you to every word he sings. He manages the rare feat of sounding both new and familiar, like the distant attachment you feel to a place from your childhood you no longer visit. With simple and effective instrumentation, the song is a bleeding ballad with heartrending lyricism that fans of bands like The National and Nick Cave will undoubtedly treasure. The distorted guitar that enters in the chorus perfectly captures the song's themes of isolation and quiet desperation as Marchant pleads, "Please understand me." Despite the uncertainty in what he wants to say, Matchant leads the song to a hopeful conclusion as he sings, "I hope the dirty snow will melt soon." Photo by Jen Steele.
—
Sofia Soriano
on July 13, 2021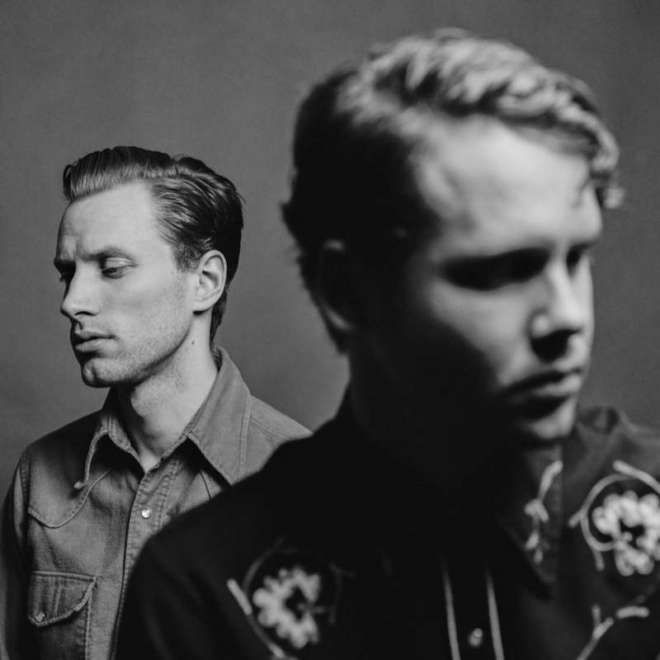 Grapell - Stranger's Mouth
---
With countries reopening and summer raging in the northern hemisphere, "Stranger's Mouth" manages to encapsulate the kaleidoscopic range of emotions of our time. A Swedish duo made up of Emil Erstrand and Nils Nygårdh, Grapell combines confessional lyricism with memorable and danceable instrumentals. With a saxophone riff that immediately hooks you in, the song will undoubtedly make your foot start tapping. The opening line, "Spit out your gum / And stick your tongue into a stranger's mouth," is able to contain both the freedom and anxiety of reentering social situations after over a year of isolation. This duality of elation and restlessness that saturates the song reminds us of the vivacity that we only truly experience with other people. An overdriven guitar and the recurring saxophone play off each other in a joyous lead-up to the song's contemplative bridge, "You broken heart, I hope you know you did it to yourself." With one last grand chorus, this song will leave you dancing before your tears can dry. Photo by Manne Wahlström.
—
Sofia Soriano
on July 9, 2021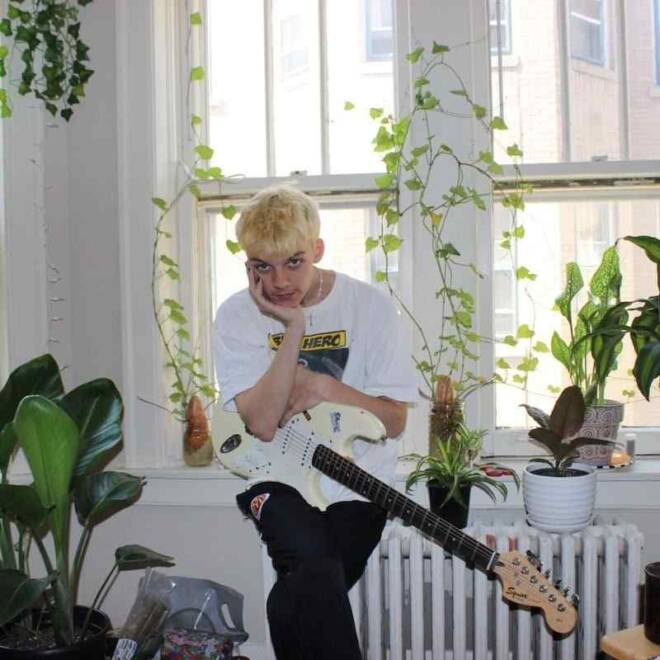 Worry Club - Bleach
---
Chicago-hailing Chase Walsh, popularly known as Worry Club, waltzes back into the scene with an impactful new release, "Bleach." The song welcomes listeners with a languid guitar that appears to hypnotize into a state of dubious bemusement, setting the tone for this reflective piece. The track attests to growing pains, bringing to life those overwhelming urges to transform one's identity in the midst of undergoing a whirlwind of issues. On the track itself, Walsh shared: "I really wanted to capture the nostalgia associated with a fleeting childhood. The idea of growing up has always scared the shit out of me." In his plight to unearthing deeply-rooted childish nostalgia, Worry Club manages to create a single capable of tapping into one's past while taking a contemplative eye to the current reality.
—
Bianca Brown
on July 8, 2021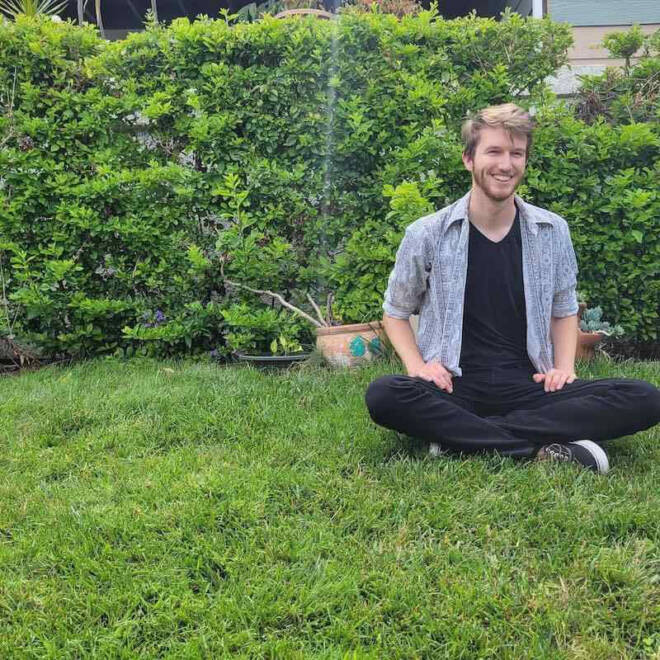 Just Kingsley - In My Mind
---
"In My Mind," a track from Just Kingsley's fun debut EP Would You Ever Believe, rides the tide of modern surf rock. It's a colorful, summery track featuring bright guitars and interesting doubled vocals that give the song an especially indie, bedroom rock feel. The intro in this song is probably my favorite part—it bursts forward like a shaken-up Coke bottle, but every verse that leads into the chorus carries that same eclectic energy. This song feels like a pressurized and compacted version of summer, and upon each listen, you'll find something new to love. This track is equal parts loungy, beach rock and bright indie pop. It's a great one to add to your road trip playlists as the summer begins. Roll your windows down and listen to "In My Mind" on your drive home today.
—
Hannah Lupas
on July 7, 2021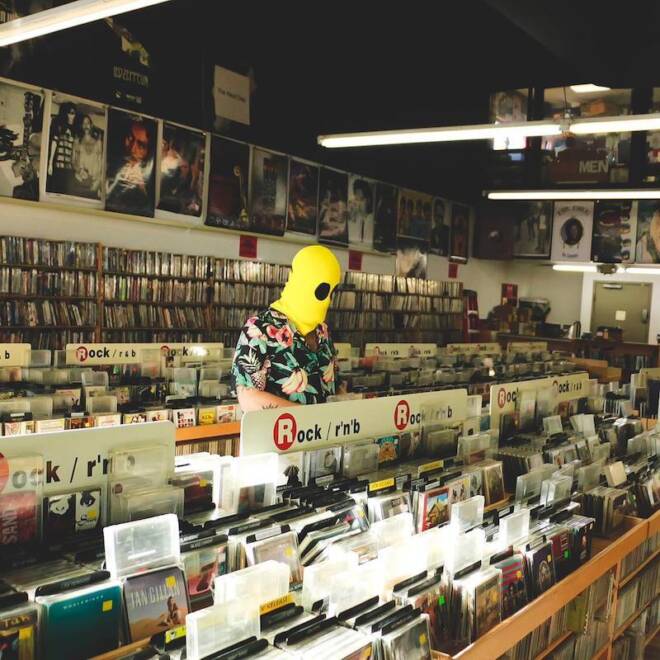 godz - kids
---
A lanky yellow character seems to front the digital project, godz. Aside from the intriguing ambiguity of the project's identity, their most recent release, "kids," catches attention by weaving nostalgia into a fresh and modern sound. Appearing across a series of NFTs, their social pages and the music video for this track, the ambiguous yellow figure is on an explorative journey, sometimes dancing, shapeshifting or even swimming. No matter the situation, there's one thing the yellow figure consistently finds themself facing: a sense of loneliness or being outcasted—distinctly different from those around them. That impression can be found within "kids," too. After a muted acoustic guitar welcomes in the softly-spoken introductory lyrics, the bass builds into a sonically enveloping chorus that hums, "And the kids / They have it good / Their love is real." "kids" combines elements of synth-wave and funk with dynamic lo-fi production, making the track is danceable and engaging. And while who the kids are and why our friendly yellow animation feels so different from them is left relatively uncertain, godz is sure to leave their response as accessible as their Instagram bio, signing "some beg to ask the question, does it even matter?" However you've arrived in the psychedelic mystery world of godz, "kids" will leave you feeling a little less alone, and with a catchy beat stuck in your head.
—
Jenna Andreozzi
on July 6, 2021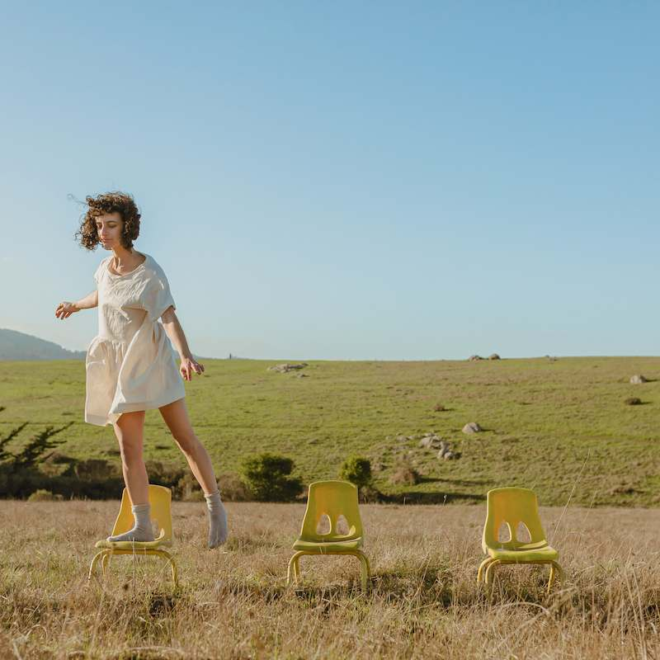 Maya Elise & The Good Dream - Going Nowhere
---
"Going Nowhere" opens with a cute, whimsical riff that delicately catches your attention from across the room. It's a song drifting through the air at an open mic that makes your thoughts stop in their tracks, ears hanging on what happens next. Warm bass introduces gentle support, leaving plenty of space for the sparkling fantasies painted by Elise's voice. Meandering through the mundane, the lyrics call out a desire for a grand adventure. Whatever shape it takes doesn't matter- as long as it's extravagant and far-flung. Light harmonies fill out the space between reality and the fantastic dream-world the lyrics strive to manifest. As with the best fantasies, the track closes with a momentary reconciliation with reality before taking off into the air again. The track is a sweet taste of what is sure to come with Maya Elise & The Good Dream's album, Songs for the Breakdown, due this summer. Until then, let the new music video for "Going Nowhere" transport you to Maya Elise's whimsical world. Photo by Bradley Jacob Cox.
—
Allison Hill
on July 2, 2021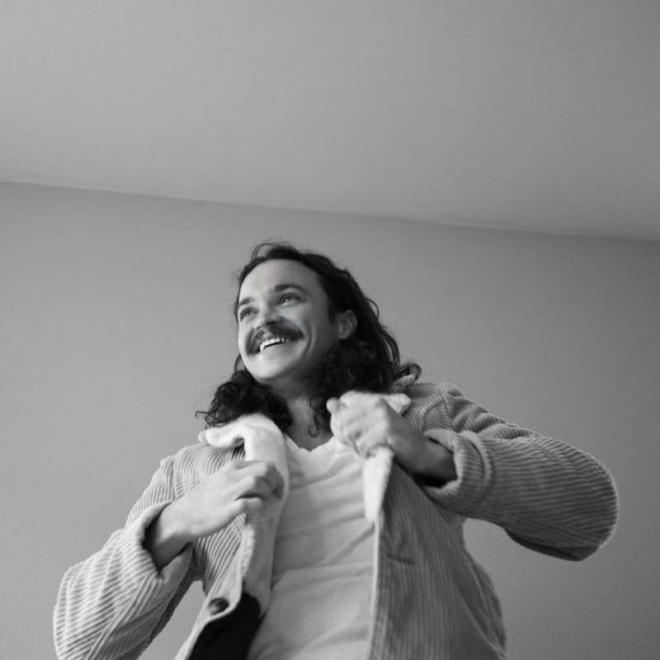 S. E. Webster - Bad Thing Comin'
---
Occasionally, an idea comes to you. It's not necessarily a good idea, but it's also not quite bad enough to dismiss it without mulling it over. It calls up a compulsion to indulge in a fun kind of self-destruction. It's one where, if you play your cards right, there'll be no real harm done and you'll gain a fun story to tell. S. E. Webster's "Bad Thing Comin'" is an anthem to those kinds of worldly interactions. Filled with jangly rhythm guitar and tastefully heavy percussion, it's lighthearted but with a bit too much drive to be called "jaunty." Playful lyrics push and pull with the instrumental backing, creating an attractively sauntering irreverence that you can't help but tap a toe to. Guitar riffs buck and roll in between verses, getting their own word in edgewise. The track is a vivacious, exciting opener to S. E. Webster's latest EP, Romance At A Distance, and it's guaranteed to make you sway in your seat (if not outright get up and move!). Photo by Luke Armitage.
—
Allison Hill
on July 1, 2021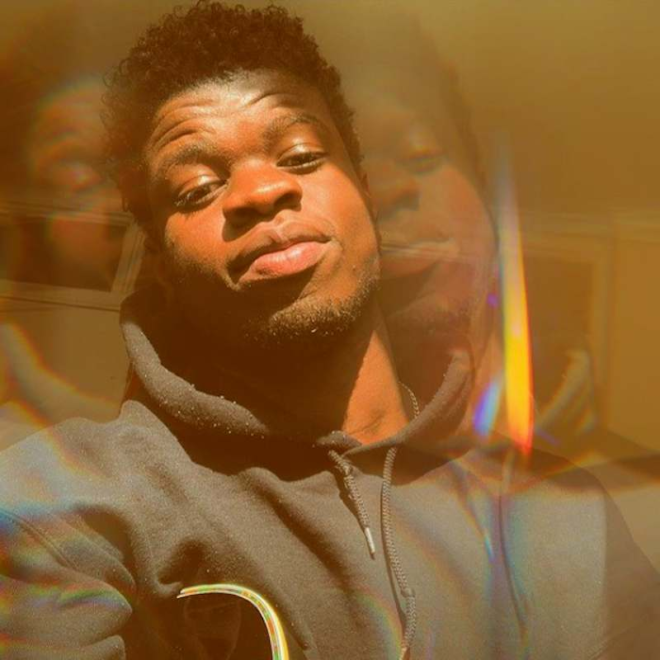 Kala Boti - Shining
---
With "Shining," Amsterdam-born and Lancaster-based artist Kala Boti delivers a song perfect for sunbleached summer days. Like the love child of Anderson. Paak and Michael Kiwanuka, Boti's soulful voice, funk-influenced, treble-heavy guitar riff and a bass groove are a match made in heaven, while the Afrobeat-inspired percussion and the song's catchy melody are guaranteed to have the track stuck in your head. Paired with the instrumentation's joyful feeling are lyrics of hope that a loved one will come back once the sun is shining—a line fitting of both heartbreak and hope that captures the feeling of countries opening up post-pandemic. For a musician whose first release was in the second half of 2020, Boti's production and songwriting skills are like those of a veteran and promise a bright (no pun intended) future. Boti plans to release his latest EP this summer, and you don't want to miss out on what this talented artist is going to bring.
—
Sofia Soriano
on June 30, 2021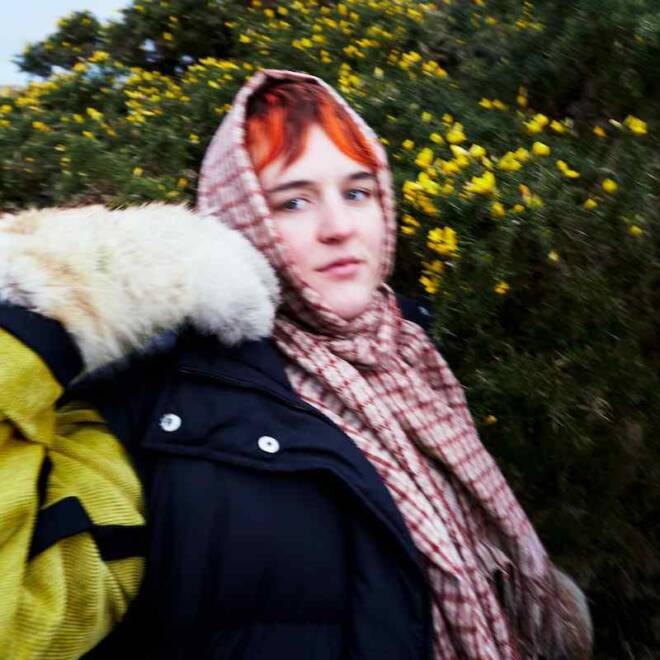 Tiberius b - Tears into the Sun
---
During lockdown in the UK, Tiberius b's debut EP, Stains, was born while the London-based artist moved to the Welsh countryside to care for their grandmother. While living there, the singer and producer had an artistic discovery contemplating the loss of relationships, heartbreak, sexuality and isolation. The melodic closing track "Tears into the Sun" captures the loss of near and far relationships throughout time.

Woven through the layers of synth-pop beats and guitar, the artist's echoing vocals ask the listener questions like "How come we cannot drift away from it?" and "How do we have fun?" The song allows you to feel the heightened complexity of their drifting, emotive questions about those near and far from them. "Tears into the Sun" will certainly leave a lasting, euphoric effect as you reflect on the artists' questions unveiled. Photo by Dexter Lander.
—
Erica Tello
on June 29, 2021