Buzzing Daily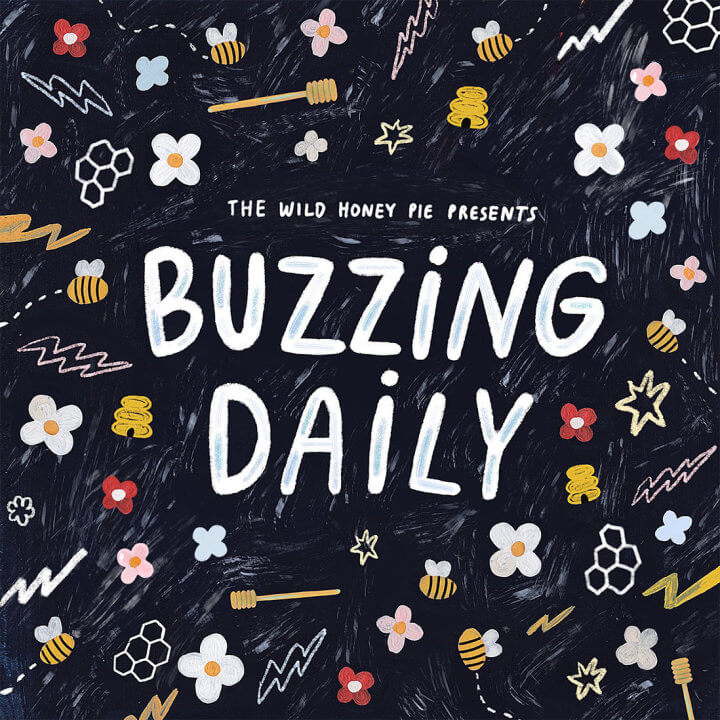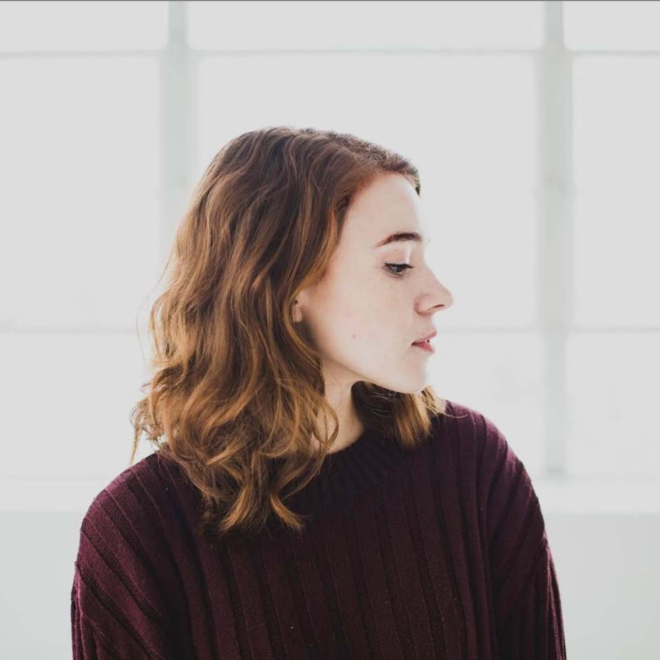 girlhouse- mt. shasta dr
---
Listening to girlhouse's "mt. shasta dr" feels like driving around your old neighborhood while the sun ducks below a distant ridge. A simple drum beat and the strum of an electric guitar are constant throughout the song, which allows the listener to be fully hypnotized by the gorgeous lyrics and vocal delivery. The verses take place in the present or very recent past; they describe interactions with a former friend or lover, and walks down familiar streets. When the chorus kicks in, the protagonist is, "feeling sixteen lost in a circle of thought," highlighting the emotional overlap between their current situation and the powerfully complex feelings of adolescence. The song closes out with interjections from a more distorted electric guitar. This guitar, contrasted against the measured and clear vocal of the song, beautifully illustrates the volatile nature of the youthful emotions being reflected upon. girlhouse is comprised of two-thirds of the band WILD, and "mt. shasta drive" is the first single from their debut project. Photo: Anna Lee
—
Emerson Obus
on July 2, 2020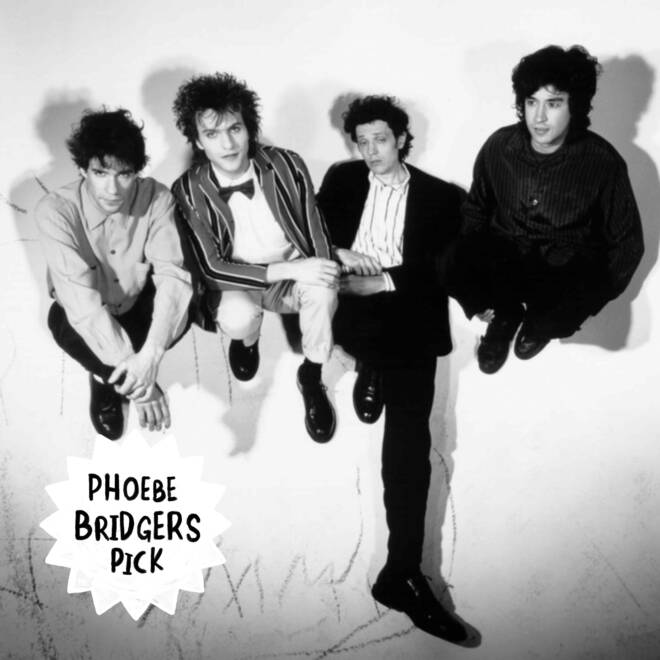 The Replacements - Bastards of Young
---
Not exactly a deep cut The Replacements, and for good reason. "The ones, love us least are the ones we'll die to please." I mean c'mon. — Phoebe Bridgers
Phoebe Bridgers second solo album Punisher is about camaraderie, delusions, and dreams. It's also about jokes and ghosts and the sky.
—
Karl Snyder
on July 1, 2020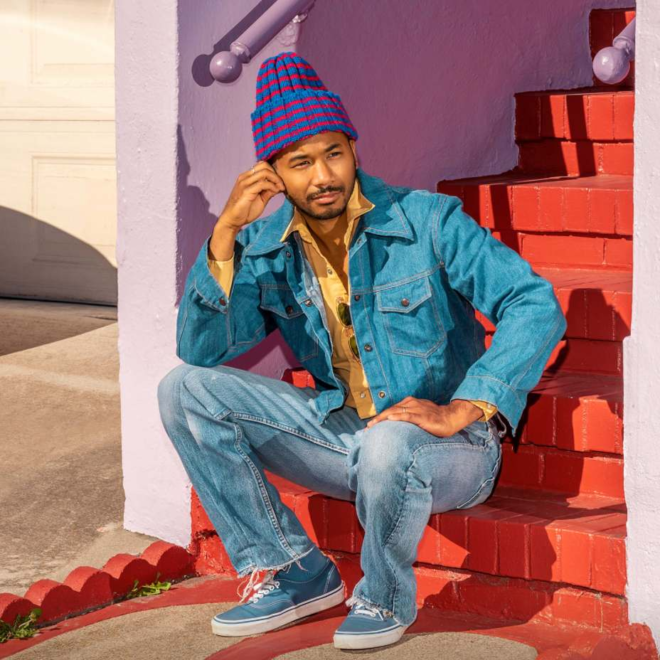 Toro y Moi feat. The Mattson 2 - Ordinary Guy
---
Finding comfort in your own skin is a kind of peace that is hard to describe. Toro y Moi's cover of fellow Afro-Filipino Joe Bataan's 60s groove "Ordinary Guy" seems to fully embody that acceptance of the self. Twin jazz duo The Mattson 2 help to bring the live-band feel that pays homage to the original sound. Stacked vocal harmonies bring a fullness to the track and emphasize the short and sweet message that being who you are is always enough. The crooning of, "I don't drive a beautiful car / I don't own an elegant home / I don't have thousands to spend / Or a seaside cottage for the weekend" serves as a palpable reminder that material things don't bring happiness. A modern take on the classic has allowed for a whole new audience and generation to discover Latin soul.
—
Beck
on July 1, 2020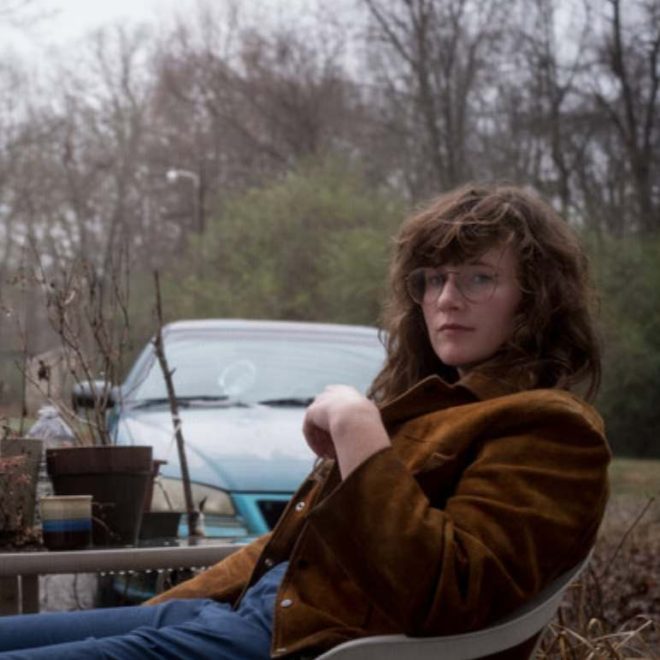 ​SG Goodman - Old Time Feeling
---
SG Goodman's new single "Old Time Feeling" is a roots-tinged indie rock ode to her homeland: the South. Goodman says she chose to record her upcoming album (of the same name) at Jim James's La La Land Studios in Louisville, KY because it possessed three of her favorite things, "a creek, a big porch, and a kitchen," probably the second most Southern thing I've ever heard—right below Beyoncé's "I got hot sauce in my bag." The guitar effects on this track are totally stellar and bear the clear watermark of Jim James's sound circa My Morning Jacket: thick like Kentucky air, tones melting together like Blue Bell ice cream on a cake cone—and just as delicious. In the chorus, Goodman sets forth the track's important central message: despite stereotypes, the South is "not living in that old time feeling" anymore; instead, it is on the crux of change, and change always comes out of healing old wounds. As André 3000 famously said at the 1995 Source Awards, "the South got something to say." Twenty-five years later, SG Goodman is one of a diverse cast of talented independent artists continuing to prove him right.
—
Karl Snyder
on July 1, 2020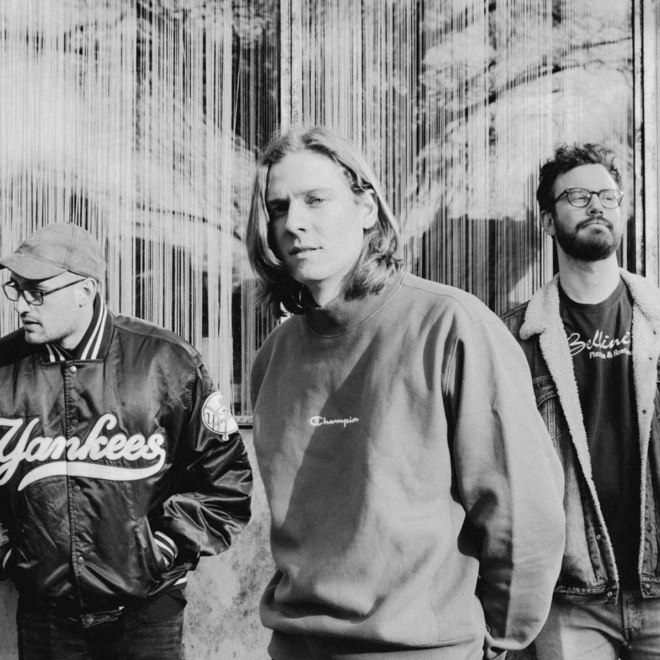 Future Generations - Stay
---
"Stay, stay / It's what I came to say / But I need a little time / Made, made / Swear we were made the same / I need to show you how I'm feeling." Future Generations' latest single is the quintessential plea of modern romance, neatly boxing up the perplexing challenge of millennial love: how easy it is to express emotion through carefully penned messages from behind glowing screens at the rosy bud of a relationship before it blossoms, and we struggle to tangibly convey who we are, what we want, and how we're feeling. 
The band pulls out some of the same shimmering stops recognizable from their 2018 album Landscape, but employ some new tricks on their third-ever independent release. Plunging synth bass and driving kick drum are sweetly sewn together by a soaring guitar riff, but the song's hallmark feature is the band's newfound lo-fi rock edge; this is what wraps the song in a similar haze as a Julian Casablancas croon (The Strokes) while maintaining the melodic sensibilities of beloved indie-pop acts like Smallpools, COIN, or Yoke Lore. The song is filled with delicate touches, like the clicking of a newly flipped cassette tape, that inspire self-reflection and creative energy. 
The same day I first heard "Stay," I immediately thought the track would have been at home on the 500 Days of Summer soundtrack, and I ran to my notebook to jot down the rom-com monologue-style poem it inspired in my head:
i know what it is like to 
love and lose, because i have loved 
myself, lost myself, and learned this love 
all over again—atom by atom. the highs 
burn-in aching august red but the fall wreaks 
the loudest silence; spinning wild symphonies 
from time's uncompromising grip. 
can't you give me a chance to show you 
these constellations, penned here on my palms? 
maybe you could stay, and save us both 
the effort of learning
—once more
the art of letting go
Photo: Britnee Meiser
—
Heddy Edwards
on July 1, 2020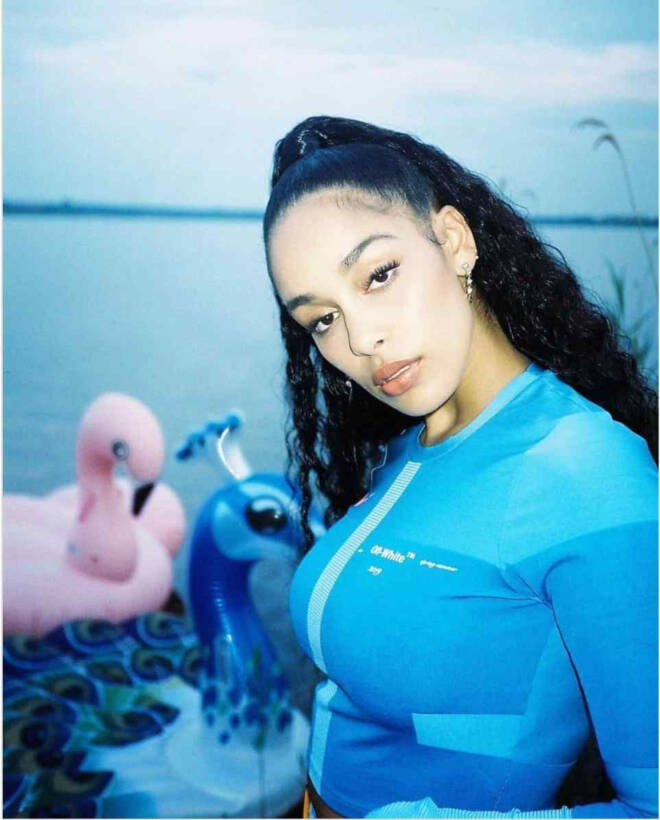 Jorja Smith - Rose Rouge
---
Rarely does a new music release come as loaded with historical context as Jorja Smith's "Rose Rouge." The track is part of the Blue Note Re:imagined project, a collection of songs previously released on the renowned Blue Note jazz label, reworked by different artists. Released in 2000, the original recording by French jazz musician St. Germain featured drum and bass samples from the iconic "Take Five" by Dave Brubeck, incorporated into a loop. In spirit, the new version harkens to ambient electronica and acid jazz styles of the early 2000s, particularly with its intricate drum patterns. However, the production seems to feature all analog instruments played by high caliber musicians. While the performances are pristine and clearly studio-recorded, the track has a decidedly live jazz club feel. Smith vocalizes throughout the track, singing variations of the same line, a nod to Marlena Shaw's vocal sample in the original version, derived from a performance of "Woman of the Ghetto" from the album, Live at Montreux. Somehow, Smith manages to spotlight her vocal agility while simultaneously showing impressive restraint, demonstrating a true understanding of the jazz genre. Smith has already paved an impressive career in the industry, having garnered a GRAMMY nomination, the opening slot on Bruno Mars' 24K Magic World Tour, and collaborated with the likes of Drake and Kendrick Lamar. Now, she proves her prowess in a genre that's tough to crack as a pop/R&B artist, earning a seat at the table with the most prestigious jazz label there is.
—
Karyna Micaela
on June 30, 2020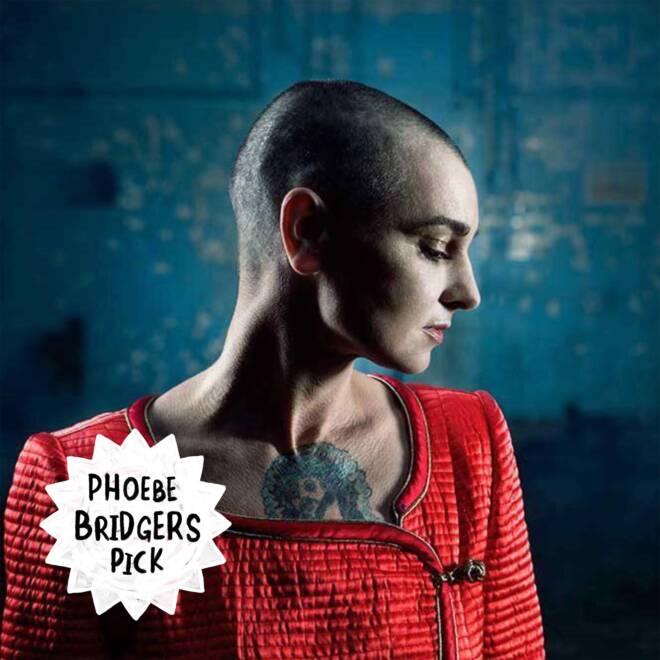 Sinead O'Connor - Black Boys on Mopeds
---
This was released in 1990, but with a couple small updates, it could've been written yesterday. I like that this song is not about the narrator at all, just about how fucked it is to bring someone into this world. — Phoebe Bridgers
One of our favorite lyrics from Phoebe Bridgers' new album, Punisher, is "I've been running around in circles, pretending to be myself," from the track "Chinese Satellite."
—
Karl Snyder
on June 30, 2020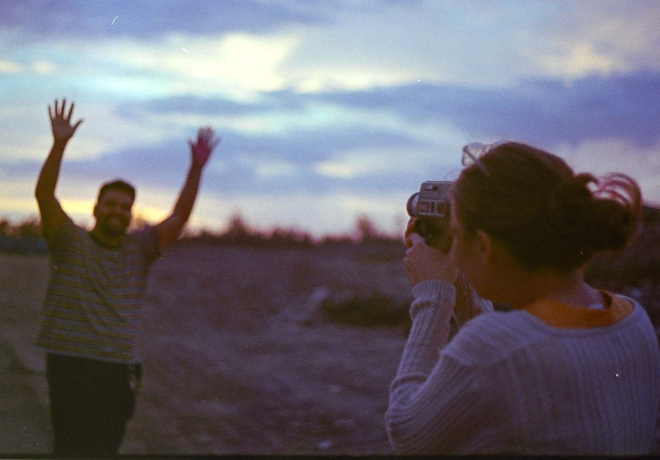 stillblue - Bluets
---
"Saudade" is a word used in Portuguese and Galician languages that has no direct translation to English; a word that succinctly captures an overwhelming sense of melancholy and nostalgic longing for once-had experiences and certain people, places, or feelings—or perhaps, for something that never really existed at all. The debut single from Miami indie rockers, stillblue, sonically encapsulates this perplexing emotion, and how time often fades our memories yet preserves the feelings that surrounded them, fresh as ever—"I always miss / My feelings past / I circle back / Bluets beating from the outside."
The music video, authentically shot in Kodak Super 8 video, is a study in the same memory eccentric, allowing us to see stillblue's world with blurred edges and faded color. In the video, we see a shoreline marred by vintage vision, but the fuzzy sunlight hitting the water is just enough for us to effortlessly recall all of our long-gone beach days; again echoing the band's powerful theme of waning recollections and the haunting nature of the accompanying sensations that remain with us for a lifetime. But before the sun sets on another summer, "Bluets" also reminds us that the present is the most potent form of magic, one enhanced by peacefully allowing old memories to fade; as how we choose to live in the here and now are strengthened by all we have felt until this point—and that is a life worth building upon. "Bluets" had me digging through my journal to reflect on pieces of a poem I wrote earlier this year as my fiancé slept soundly next to me:
luckily, every tiny thing about you&me
is another thing i will never need 
to remember. the salt and the wild love
never leave my skin. or the feeling of the
sticky circle that the apple of my cheek
makes on your chest, like a pear half-
melted in the afternoon sun. it's where
i lay, fruitlessly languid and wide-eyed
trying to remember how to remember
the rest of everything. but perhaps,
that is the key to remembering—
to forget everything we no longer need, 
to breathe deeper, live wider, and 
grow higher; and
i can see
for miles.
—
Heddy Edwards
on June 30, 2020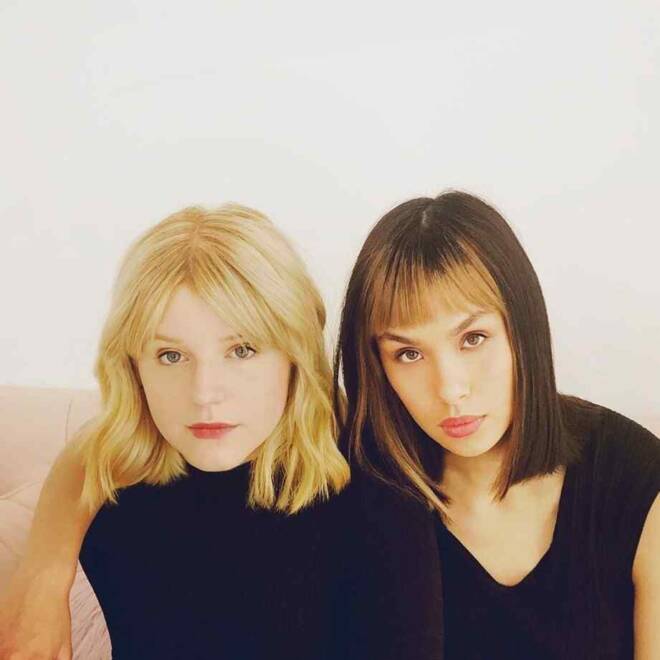 Moscow Apartment - Halfway
---
Welcome to friendship, with all its twists and turns, as described by the Toronto-based indie-folk duo Moscow Apartment. "Halfway" is a breezy rock tune that whips in like a gust of fresh air, full of youthful energy and good vibes. It opens with a confident drum groove, bringing us into the heart of the song without hesitation. Then the rest of the band swings into gear and we can't help but nod our heads and swing our hips along as the two frontwomen, Brighid Fry and Pascale Padilla, sing in tandem: "You made me promise / that I won't smoke again / I'm not angry / I just love you when / you take me halfway 'round." The song ends with a minor variation on the otherwise major cadence, bringing a bittersweetness that beautifully acknowledges that relationships are not all shared sodas and road trips up the coast—we all have our moments. The feeling is that moving through and past the difficulties is the point, the strength, and the source of the driving energy within the music.
—
Mikhal Weiner
on June 30, 2020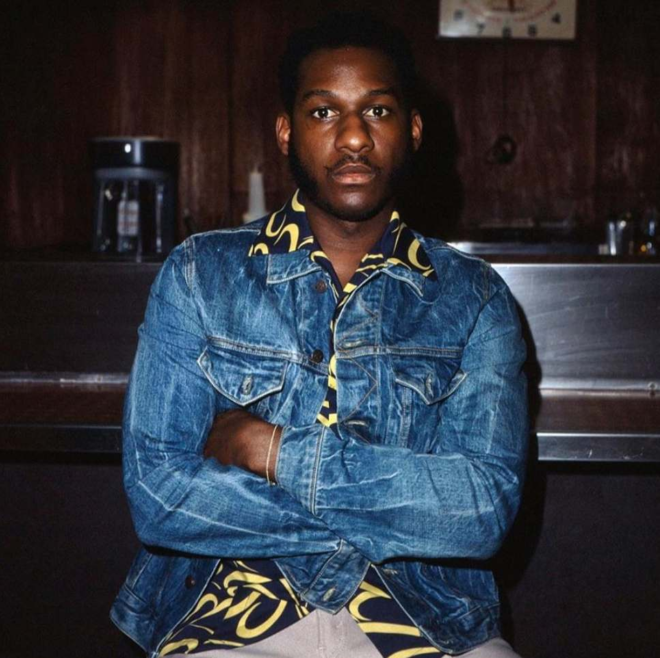 Leon Bridges feat. Terrace Martin - Sweeter
---
Soul singer, songwriter, and producer Leon Bridges grew up in Fort Worth, Texas–a place where he was conditioned to the unjust realities of racism. In his words:
"Growing up in Texas I have personally experienced racism, my friends have experienced racism. From adolescence, we are taught how to conduct ourselves when we encounter police to avoid the consequences of being racially profiled. I have been numb for too long, calloused when it came to the issues of police brutality. The death of George Floyd was the straw that broke the camel's back for me. It was the first time I wept for a man I never met. I am George Floyd, my brothers are George Floyd, and my sisters are George Floyd. I cannot and will not be silent any longer…"
Originally slated for an upcoming album, "Sweeter" was released ahead of schedule in collaboration with Terrace Martin. "This is meditation music," says Terrace, "it is not music for the ears but rather music for the heart."
"Sweeter" lands bittersweetly. Its lyrics present a longing for equity and freedom from fear, and combine with cradle-soothing vocals and empathic saxophone riffs that capture the strength and hope that's demonstrated by unrelenting perseverance. Reflecting on the physicality of these feelings and the suppression of one's voice, it prompted a few lines of my own:
Longing 
is a lozenge 
lodged center-sternum, 
pulling a honeyed tongue 
down a dry throat 
like a pendulum swinging 
away the days 
until it dissolves.
—
Talia Pinzari
on June 29, 2020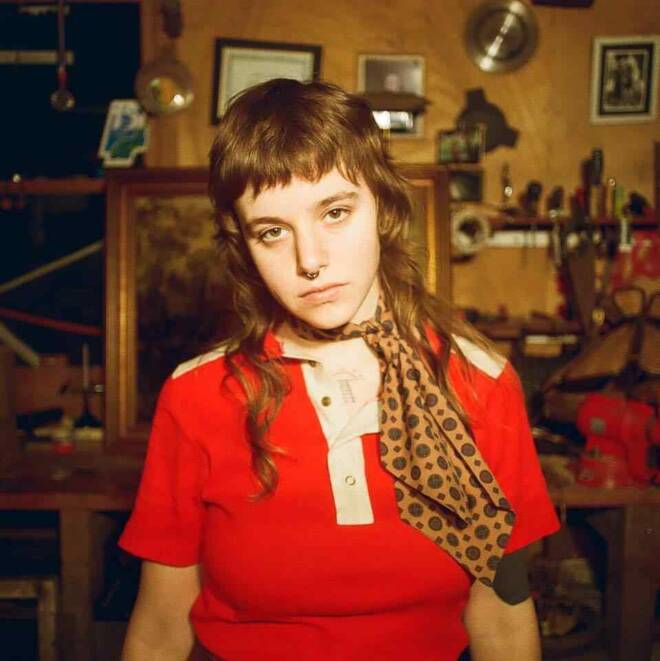 ​Cat Clyde - Toaster
---
Cat Clyde combines her honest and sharp lyrics with a memorable melody to deliver an anthem to days spent wandering or wallowing. "Toaster" comes from Clyde's new album Good Bones, which contains new tracks as well as reworked acoustic versions of songs from her previous two EPs. The choice to focus on simpler acoustic arrangements works beautifully on this track, allowing her clever writing and emotive vocal delivery to take center stage. Clyde expertly communicates the relatable and paradoxical balance of feeling both overstimulated and underwhelmed, too active and too static. The protagonist spends her day walking in the rain and double-checking the freezer for whiskey, yet laments that "there's no time to wash my clothes, but it don't matter 'cause they all smell like smoke". "Toaster" has the type of melody that sinks in right away and hangs around like a new companion; it's unique but somehow feels familiar. I think it unlikely that someone could hear this tune, and not find themselves humming it later in the day.
—
Emerson Obus
on June 29, 2020