Buzzing Daily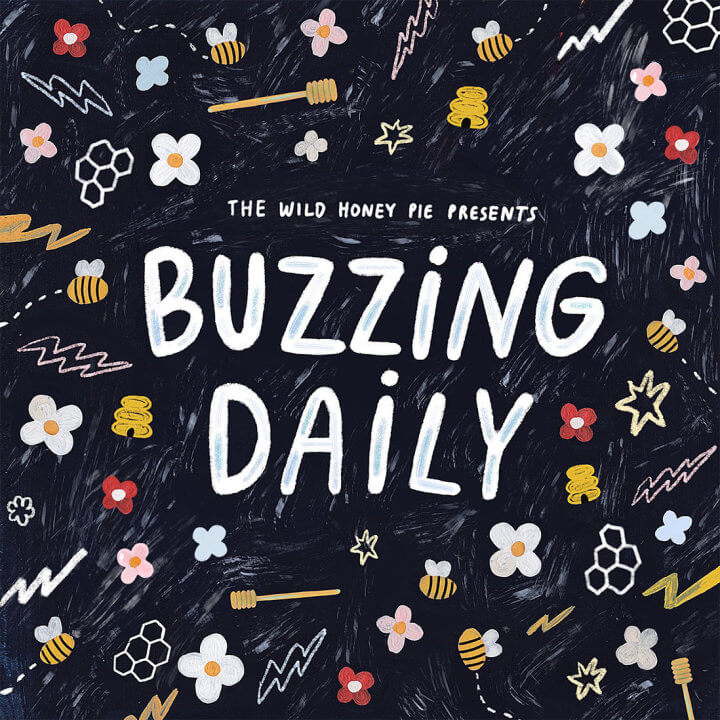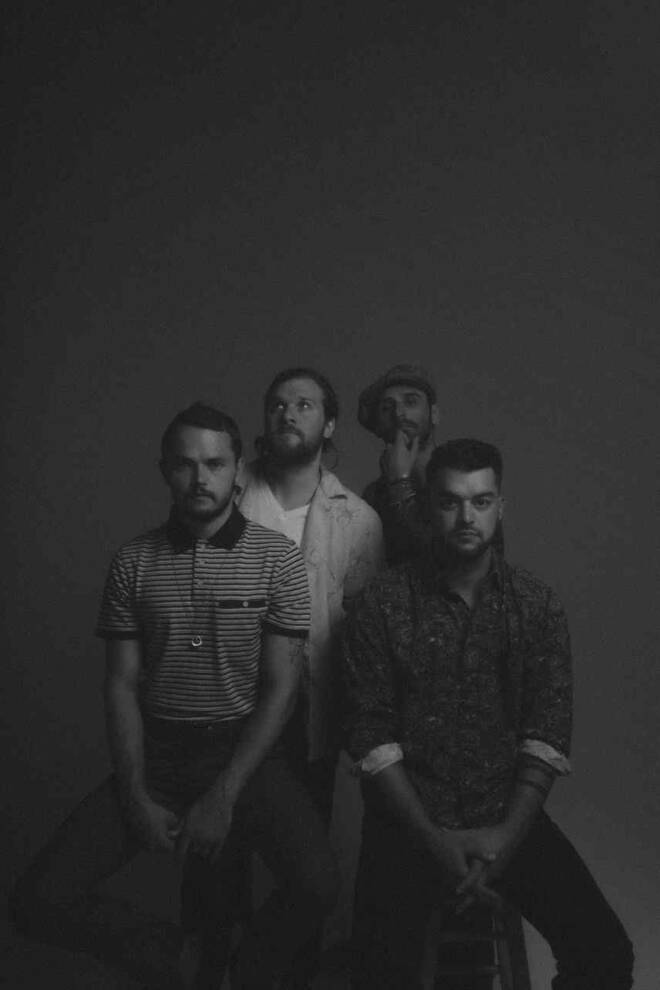 Future Thieves - Always Something
---
Indie-rockers Future Thieves are back with their impressive new single "Always Something." This Nashville band has mastered a sound that is simultaneously tasteful and commercial, giving us a song that could easily have a place on Top 40 radio. While at first, the song may sound like it's about the aftermath of a breakup, frontman Elliot Collett tells us, "'Always Something" is a song that was written from the perspective of someone who pushes people out of their life unintentionally...mostly by just little things they say or do. I've known a few people like that in my life, and I always want so badly for them to stop and realize what they're doing." Somehow we like this song even more because of its origins. We all know the kind of people this song lets us into the mind of, the person who seems set on being alone in life rather than letting people in and at times we are that person, doing and saying things that can easily be the last straw. Since their start in 2013 Future Thieves have played a handful of festivals like Bonnaroo and SXSW and have captured the attention of Conan O'Brien and Jimmy Fallon. As the band continues to make waves and release new music, we're confident that they have what it takes to become a household name.
—
Dara Bankole
on January 18, 2019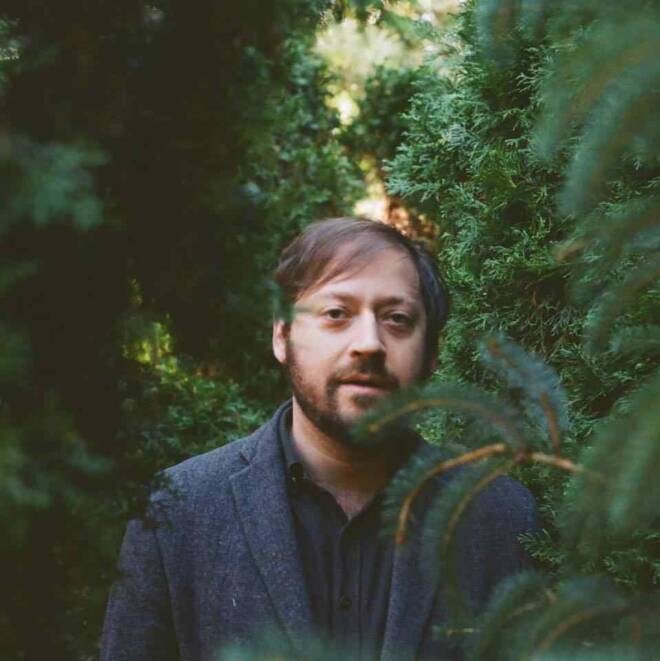 Gabriel Birnbaum - Stack The Miles
---
Chekov's Gun, to the literary types, is a rule dictating that everything mentioned must be mentioned for a reason. It is the basis for foreshadowing, it helps lay out clues in mysteries and it would be paradoxical to think that Gabriel Birnbaum name drops our new favorite literary principle without purpose. "Stack the Miles" meanders meaningfully over its steady but frantic guitar strums. Nearly every syllable contributes in some way to the song's alliteration or internal rhyme scheme, watching the "rain rearrange" as "water patterns on the window shift like static on TV" (the gold medal, of course, goes to the slant rhyme of "parking lot" and "restaurant," which gives even Semisonic's "jacket" and "exit" a run for its money). Even his tongue twister of a band name, Wilder Maker, finds a way to roll off the tongue, clumsily but poetically. As Birnbaum examines patterns on the window and "the roadside graves, a blur of names, go flying by," we similarly observe his deft wordplay but are powerless to stop its steadfast progression.
—
Daniel Shanker
on January 11, 2019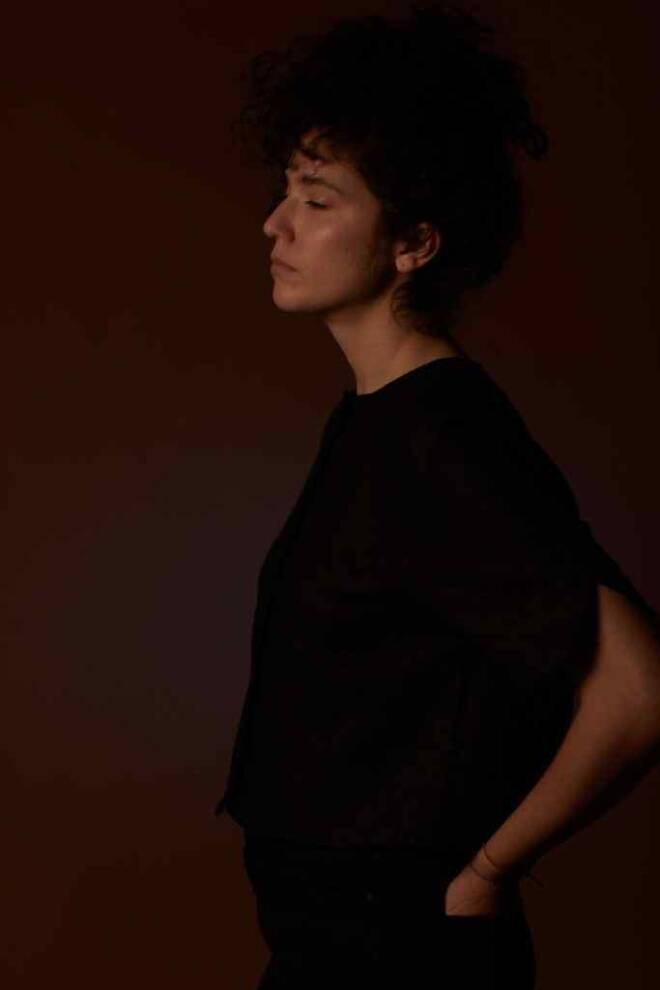 Evelyn Frances - Home To Me
---
Brooklyn's Evelyn Frances's whispery and saccharine voice beautifully sweeps across an acoustic bed of guitar and piano in her song "Home To Me." This up and coming artist releases her EP Pentimento today which was inspired by the independent movie with the same name. Frances wrote each song from the characters' perspectives, proving to be a daunting but worthwhile task. Being a classically trained multi-instrumentalist, Frances's own music reflects the impetus of a skilled musician. She remarks that her melodies are largely inspired by the flute, which can be clearly heard in warm tones featured on "Home To Me." As Frances sings of finding home in a person, the exquisite lyricism shape this sentimental tune that plays as soft and effortless as a lullaby. Be sure to catch the rest of Evelyn Frances's EP Pentimento today and her debut album Seed in April!
—
Dara Bankole
on January 11, 2019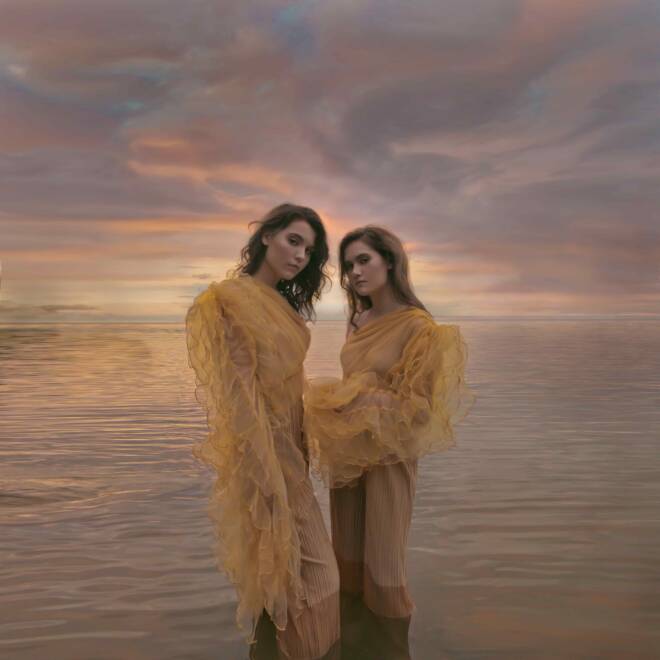 Lily & Madeleine - Just Do It
---
Folk-pop duo Lily & Madeleine's newest single "Just Do It" showcases the sisters in an soft yet anthemic way. From the opening line, "A little less talk a little more acting on it" the song exudes self-empowerment. It's the perfect song for the new year as you strive to make sure your resolutions last longer than January. The mix of pop and the duo's classic harmonic blends gives "Just Do It" a signature sound that's enjoyable and hard to replicate. After four albums the duo feels a special sense of ownership with their upcoming release remarking on how they took charge of the songwriting. With "Just Do It" and "Self-Care" as the lead singles we're excited about what else is in store. Lily & Madeleine's fourth studio album Canterbury Girls is out on February 22 via New West Records.
—
Dara Bankole
on January 10, 2019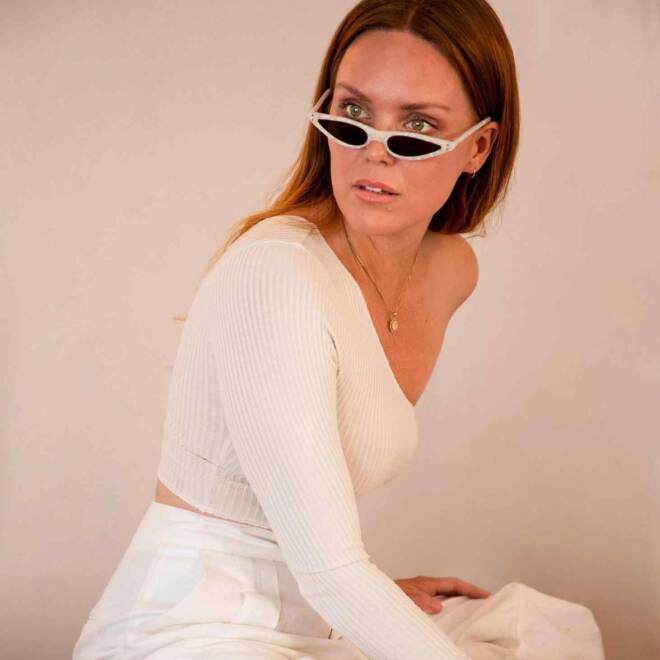 Kelsey Bulkin - Samsara
---
Evocative of the unique ebb and flow of the sea, Kelsey Bulkin's newest release, "Samsara" sits squarely within a genre all its own — Beach R&B. Formerly half of the Oakland duo Made in Heights, Bulkin's solo career has taken off to an exceptional start. Her youthful vocals coupled with vocal distortion elements and bass-y foundations make her music undeniably hers. "Samsara," the Sanskrit word meaning wandering, or more specifically the cycle of rebirth and life inevitable to all living things, explores the inevitability of change, attachment and moving on. Brilliantly poignant, the verse "Irreverent as an ocean" builds and crests before crashing into the chorus "Hailing on the horizon / I'm hanging on to your island / Cuz I'm lost / Don't give up on me now." On writing the song, Bulkin says, "Looking back at my own heartbreaks and framing them as attachments to the inevitability of change instead of as true loss has been eye-opening and also a riddle I'm trying to solve. How can we ever be completely detached and still survive here?" And what a riddle it is.
—
Jazzmyne Pearson
on January 9, 2019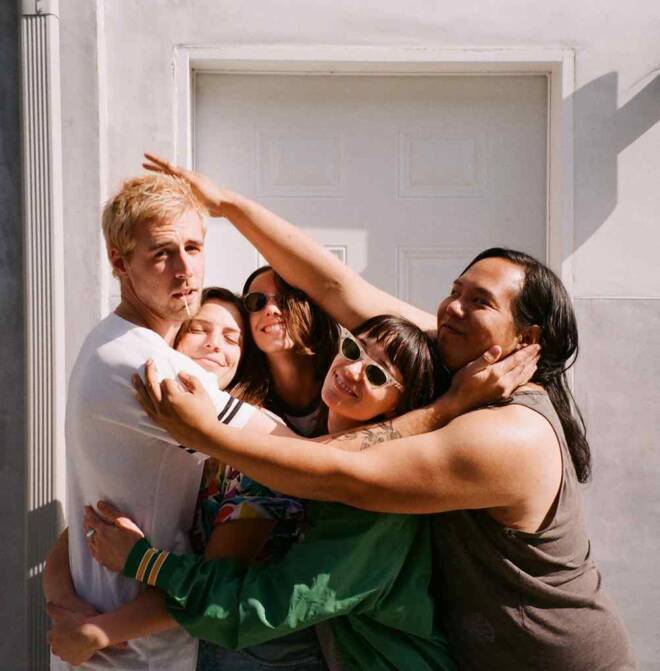 The Wild Reeds - Lose My Mind
---
Just months after releasing a three-song EP recorded live, directly to tape, on a Tascam Portastudio, The Wild Reeds are back with a lush new single, "Lose My Mind," from their new album due out in March. Upon releasing the New Ways to Die EP in late 2018, the band made it clear that the lo-fi sound was not a departure, nor an explicit return to their acoustic folk roots, but rather an experiment, a small step in a long musical journey. The Wild Reeds have been evolving with each release, largely due to the disparate input of the three singer-songwriters fronting the band, Kinsey Lee, Mackenzie Howe and Sharon Silva.
"Lose My Mind" is an ode to the one person close enough to give perspective through highs and lows, steeped in the psychedelic stutter of Dan Auerbach's fantasies and filled out by harmonies akin to those of Lucius or tourmates The Lone Bellow. The rhythm section, affectionately nicknamed the Nicks of Time for their shared name and steady beat, plays with empty space, giving the impression of great heights during the verse until the harmonies of Howe and Silva swoop in to firmly anchor the song. "You believed in me / When it would have been so easy to leave," sings Lee, who wrote the song and takes charge of its melody, grounded by the support of her bandmates' harmonies and the care of a close friend.
—
Daniel Shanker
on January 8, 2019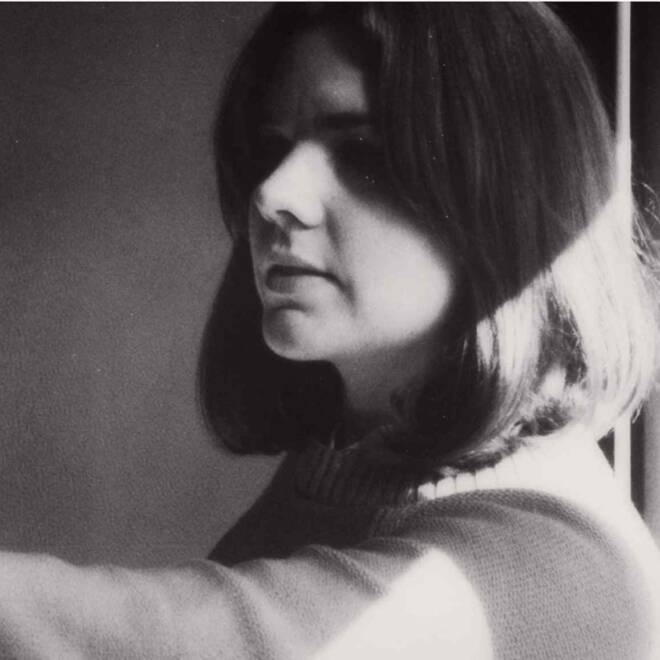 Tiny Ruins - School of Design
---
"School of Design" is the latest single from the New Zealand based group, Tiny Ruins. Frontwoman, Hollie Fullbrook is more than a musician, she is a storyteller. Fullbrook's voice is gentle and soothing. The vivid lyrics describe a place that is supposed to evoke distinct thought and creativity. But the institution itself is a very controlled uniform space, "Everything was white / And all the clocks were well designed / All ticking in time." The guitar is captivating and gives the song the motion it needs to progress in contrast to Fullbrook's subdued vocals. Look out for the full album, Olympic Girls on February 1!
—
Sophia Theofanos
on January 8, 2019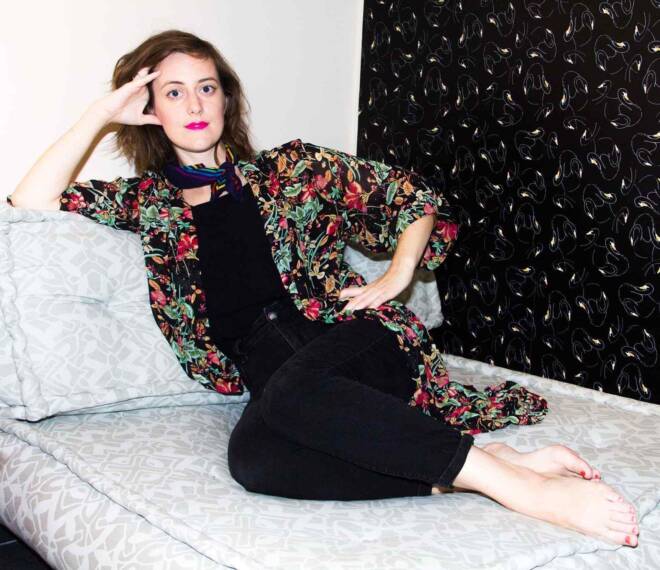 Skylar Gudasz - Play Nice
---
Spirited singer/songwriter, Skylar Gudasz shares "Play Nice," a breezy single that serves as a pointed, unbuttoned rebuttal to the commonalities of toxic masculinity. Gudasz doesn't waste any time getting into how men's misconceptions of women have effected her, singing lines like, "I ain't no silent doll and I ain't that sweet." Her soaring and controlled vocal is pungent and placed in a vintage radio-esque delay that echos for your attention. The song is a PSA, that rightfully scrutinizes the belief that women can't stray from "social norms," all while immersed in an folk-rock bop. 
The production on "Play Nice" paints an energetic soundscape, incorporating synth and glittery electronics, a few elements absent from her debut release, Oleander. "When I wrote it I was feeling a lot of rage at the idea that, as a woman, you have to play nice and smile and go along with certain things as sort of a survival mechanism," Gudasz said of the song. "I hope when people listen they come away with the feeling that it's okay to be angry."
—
Deanna DiLandro
on January 7, 2019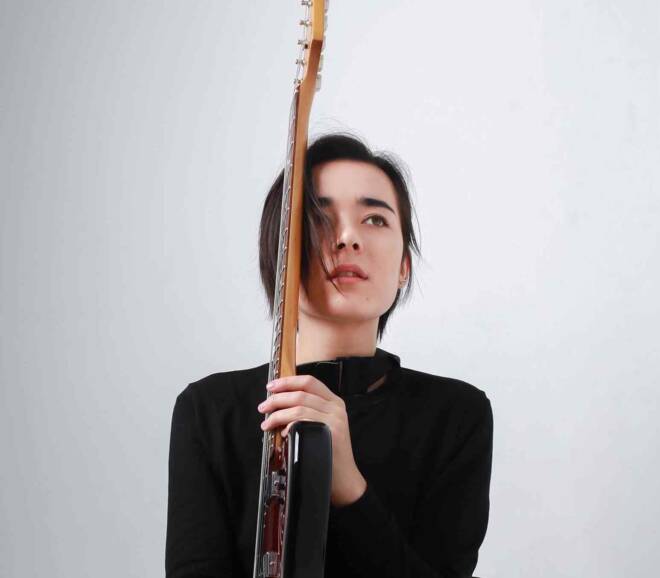 Miss Grit - Talk Talk
---
Margaret Sohn is a NYU electrical engineering student by day and Miss Grit by night. In a highly saturated indie music scene, Miss Grit's first single "Talk Talk" proves that we should all be paying attention to her. From the first taste of her music, the influences of St. Vincent and Wilco's Nels Cline run deep. What we love the most is that there is something very personal and reflective about the lyrics combined with an instinctively groovy and danceable instrumental. We can't wait for what comes next for Miss Grit. Her debut EP Talk, Talk premieres January 11.
—
Sophia Theofanos
on January 7, 2019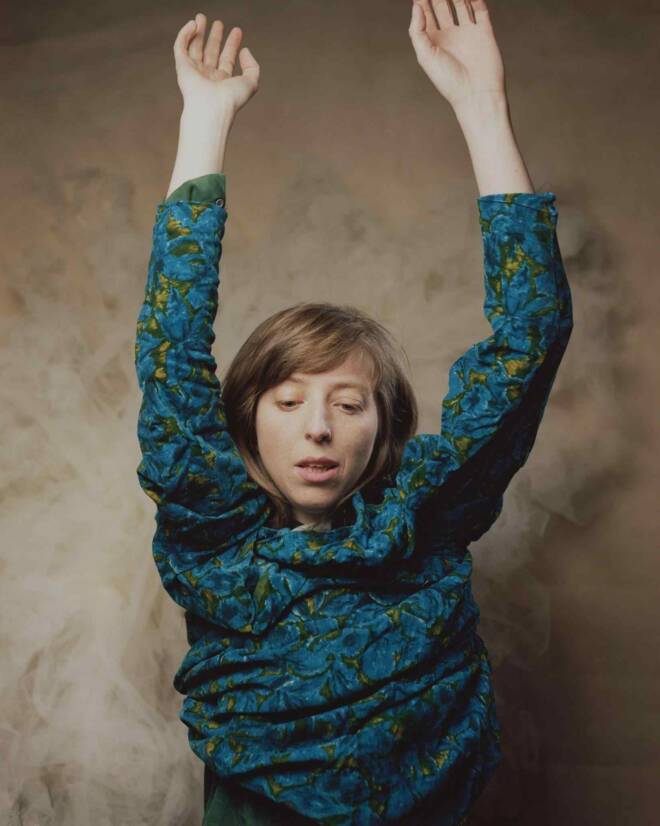 French for Rabbits - Highest Hill
---
French for Rabbits' new single, "Highest Hill" feels, in its essence, like a break-up song. The minimalistic ballad from the New Zealand indie pop group is dreamy catharsis for the recently scorned. Lamenting the loss of a close relationship, front woman Brooke Singer sings in a mournful whisper, "You took me higher than the highest hill, then you took me lower than I've ever felt." Honest and cutting, this track is great for a sad walk around the neighborhood, or a soft, discreet cry on the bus. The group has been active since 2012, but a slew of career-leveraging moments, like an opening slot for fellow New Zealander Lorde and an upcoming performance at SXSW, point towards a bright future for this dynamic duo.
—
Jacqueline Zeisloft
on December 12, 2018