Buzzing Daily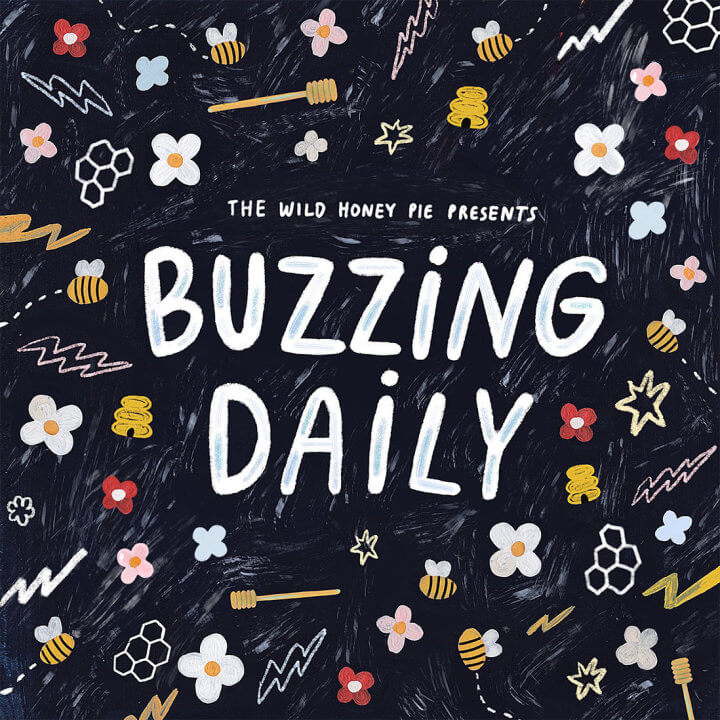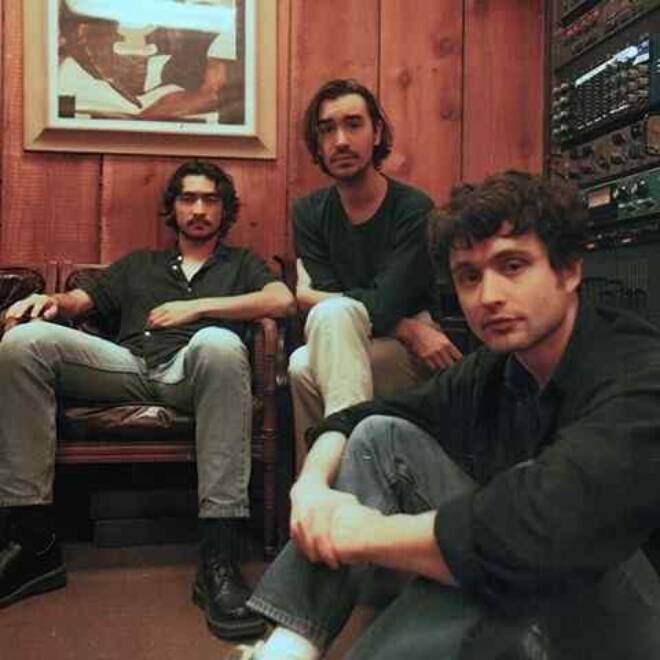 Flyte - Easy Tiger
---
WHEW I love Flyte. They're a three-piece British band with my heart in their hands. Their debut record The Loved Ones felt like a secret I kept between me and the band, an Easter egg in an 8-bit video game I revisited again and again, continually charmed and surprised. It's a gorgeous, passionate, musically beautiful album, which rounds out with an acapella cover of "Archie, Marry Me" by Alvvays. I think about it all the time. It's desperate and haunting. It's one of those covers that hops in your bones. But enough about their LP (but for real, open your window and listen to it), I'm here to tell you about "Easy Tiger." 
"Easy Tiger" is a break-up track. It's a predator with a thorn in its paw. It's brought low, it's humble, it's sad. It's brilliant for all of that. Will Taylor has a giant vocal register, but he is so subdued on this track, the emotionalism is totally carried by the instrumentation. The music is anxious in "Easy Tiger," while the melody is steady, rhythmic and calm. It's the embodiment of trying to keep your cool while you see an ex at a party: on the surface, you're collected, inside you are an ocean. 
Give Flyte the love they deserve today. I reckon a new record will be dropping soon from them, so listen to The Loved Ones and their 2019 EP White Roses after you give "Easy Tiger" a spin.
—
Hannah Lupas
on May 28, 2020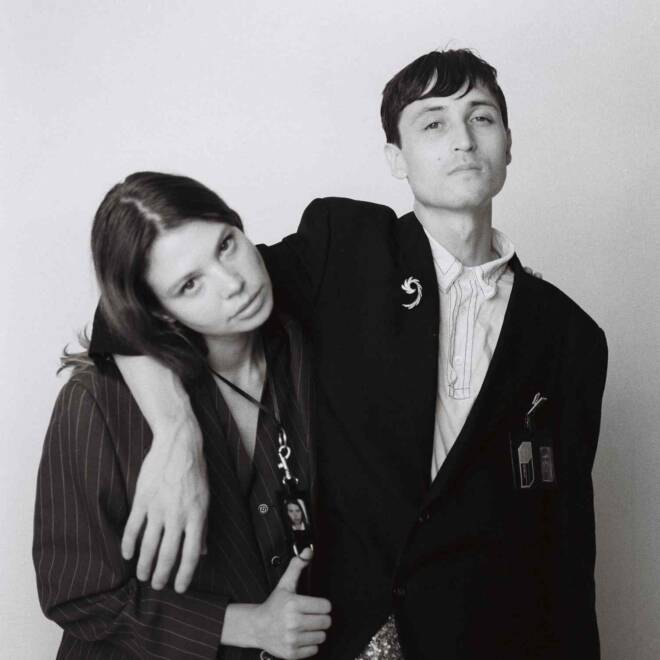 ​Kllo - Insomnia
---
Kllo's "Insomnia" is a deep dive into a stream of consciousness, the meandering thoughts that arise in those late night moments right before falling asleep. We've all been there—unable to stop thinking of someone even as the clock ticks its way into tomorrow—and lead vocalist Chloe Kaul's voice draws the picture with crystal clarity. The sound palette is spacey, leaving room for our thoughts to meander as well. A trip-hop beat and expansive bass contrast perfectly with Kaul's breathy vocals, leading us into a chorus we can't sit still to. This is the ideal song to lose yourself to in the dark hours.
—
Mikhal Weiner
on May 27, 2020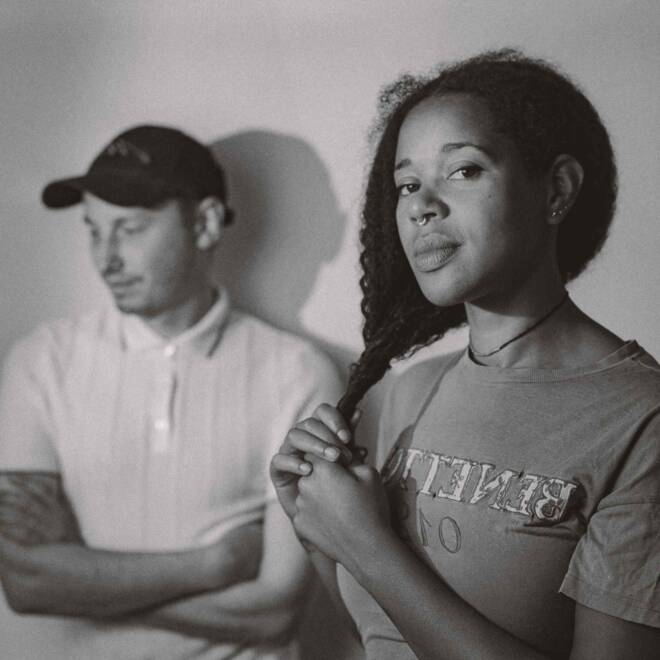 Girlhood - The Love I Need
---
Some songs are impossible to listen to without dancing and singing along, and Girlhood's latest single release, "The Love I Need," is at once one of them. If you don't know the words, you soon will—just press play. The London-based duo exemplifies their synergy in this remarkably upbeat and genre-bending single, as Christian Pinchbeck and Tessa Cavanna join forces to create the perfect balance of rhythmic energy and inspiring melody. The track is a blissful mix of nostalgic and contemporary, relaxing and invigorating. There is an undeniable nod to gospel music in the choir of voices heard in the chorus, and the percussion builds before dropping off as Cavanna's bright soulful voice drips like honey over the track. It should come as no surprise that Girlhood has cited Fugees, The Avalanches, and late-80s hip-hop as influences. Legend has it they write, record and produce their music from a narrowboat docked on a London canal. Beyond the music, embedded in the single's cover art, done by intersex artist Rae Smith, is the message that the term "girlhood" encompasses all who identify with it, including, in the words of the artist, "the messy, complicated beauty of non-binary non-standardized human bodies in all their hairy complex shapes, sizes, forms and beings." The colorful cover art and the buoyant sound together evoke an overwhelming sense of joy and solidarity, making this single from Girlhood a timely release.
—
Maya Bouvier-Lyons
on May 27, 2020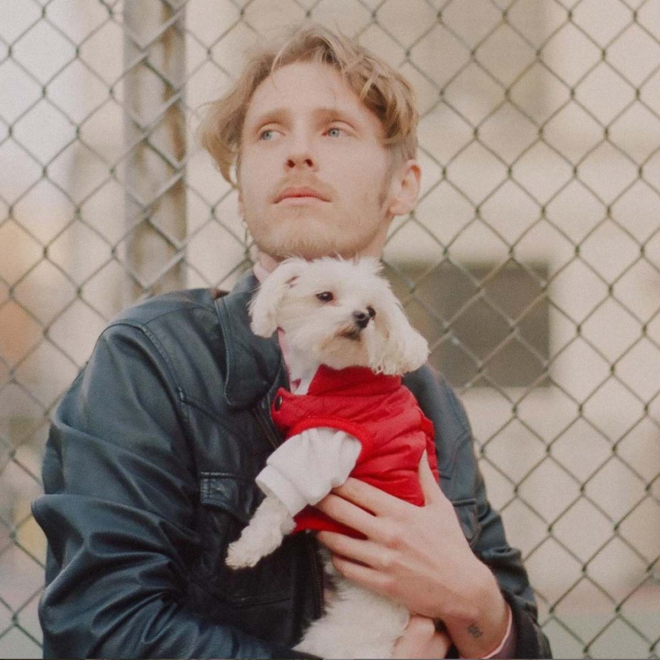 Emmett Kai - Super Tangerine
---
"Freak Pop Novelty" Emmett Kai is creating transcendent bedroom pop. His 2017 song "Midnight" (complete with cover art that is both reminiscent of a late 80s prom picture and George Harrison's solo shot on Cloud Nine) was included in the Broad City soundtrack—a nice ode to New York City for the Brooklyn-based artist, producer, and label owner.
The title track off of his new EP Super Tangerine snaps us out of reality for a short—but fulfilling—four and a half minutes. "Super Tangerine" opens with a static buzz and ends with the lingering repetition of a statement driven by insecurity: "I think that it's alright if we could maybe try again."
Allowing us to depart from our realities through a hopeful daydream, "Super Tangerine" reminds us that we cannot rush through uncertainty, even if we are indefinitely stuck in our homes. To "go slow" and introspectively "get lost in glow" with Emmett's synth covered recollections is a relief from mundane routine.    
—
Elizabeth Shaffer
on May 27, 2020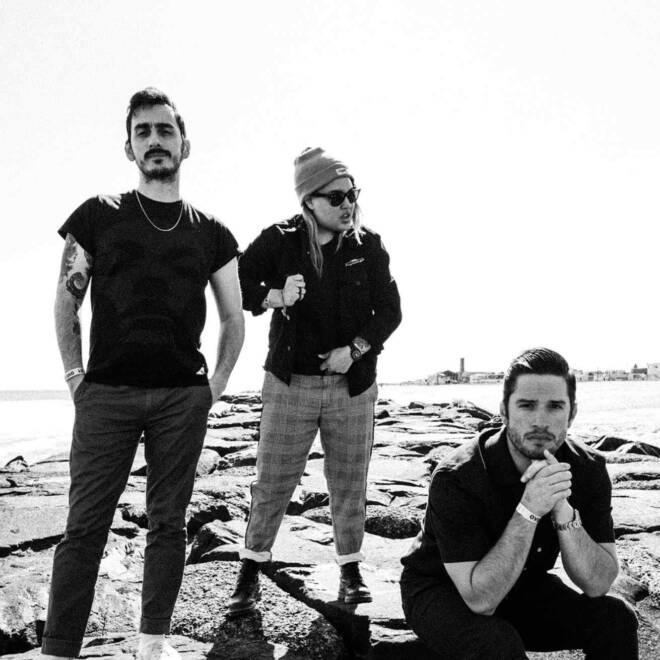 Exnations - Love in the Time of Quarantine
---
Spoiler alert: we're living in a pandemic. It's weird. It's raw. It's denial with existential dread bubbling underneath, and beyond even that, it's moments of joy that feel absolutely wild in their daring and stolen existence against their reality's backdrop. Brooklyn/Jersey City-based Exnations's single "Love in the Time of Quarantine" is the glossy, gorgeously produced, retro-pop anthem that this moment in time has birthed. 
It kicks off pulsing, with some expansive reverb-y electric guitar reminiscent of The Cure, opening up to its rousing cinema-ready chorus (Jack Antanoff is, I expect, clapping somewhere in NYC, wishing he'd been able to be part of this one). Its lyrics are simple and honest, surprisingly poignant. "We get high, we get low, we got nowhere else to go / When this is all over, I'll be lyin' in the grass with you." As someone now gearing up for a shotgun-style elopement rather than a 'real' September wedding, "Love in the Time of Quarantine" might as well have been playing behind every one of my partner's and my hard conversations and glorious nights spent butchering Salsa Dancing 101 on Youtube, terrified, but together. It'll be hard to find anyone who doesn't see themselves in this song's message of hope and shared resiliency, especially in their native New York.
Follow Exnations, put "Love in the Time of Quarantine" on, stare out a window, and let that pocket of joy take you. Well done, Exnations; you've captured a slice of history in song.
—
Stephanie Lamond
on May 27, 2020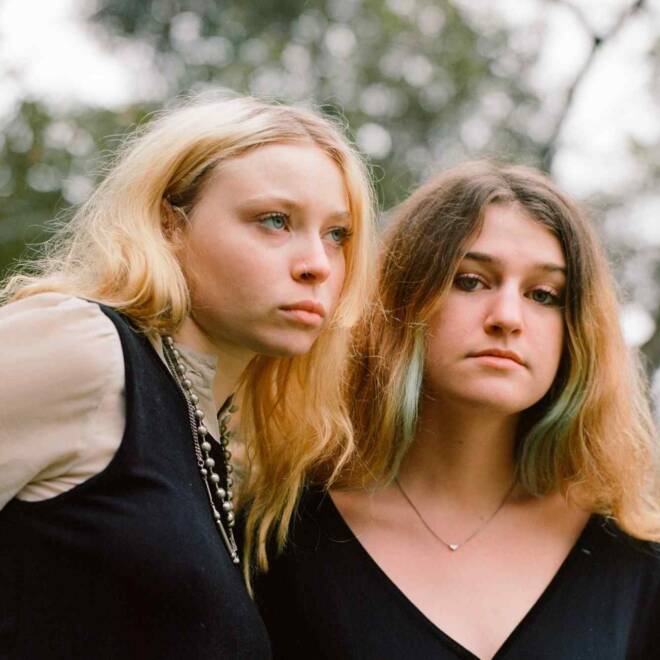 Momma - Habitat
---
In ecology, a habitat is the environment that's the most compatible with an organism's specific traits. In other words, it's the exact place where the same things that make you unique allow you to thrive—just by existing as you are. This sense of finding a home you're perfectly adapted for is hard to find as a person, and that universal yearning is exactly what "Habitat" by Momma captures. Sonically, "Habitat" could easily find a home nestled in a playlist next to works from an assortment of other artists. The tight vocal harmonies would sit comfortably next to tracks by Girlpool or Hand Habits. The harmonically patient guitar lines, floating between reverb and grunge, would pair well with Chastity Belt. The lyrics are masterfully balanced between whimsical and serious, similar to their label-mates, Current Joys. However, Momma's talent is their strong skill to weave a multi-faceted narrative. The verses are poetic and confrontational; the chorus is tender and longing. Overall, the song paints a picture that will resonate with anyone feeling small, filled with fire, and slightly out of place everywhere they go. So go ahead, sink your teeth into it while you wait for Momma's sophomore album, Two of Me, due June 5 via Danger Collective Records.
—
Allison Hill
on May 26, 2020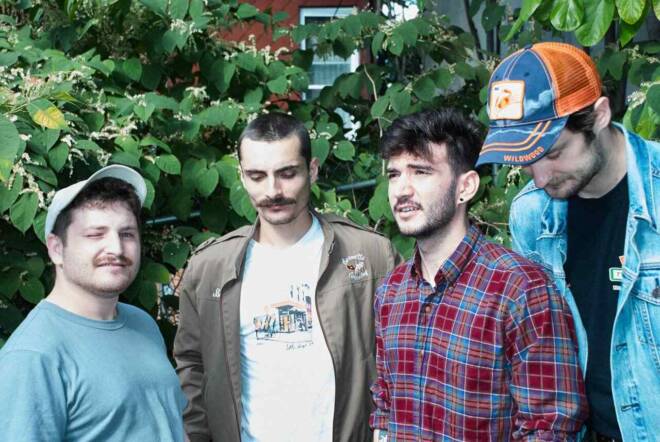 My Son the Doctor - Fork
---
Bushwick-based indie rockers My Son the Doctor have released the carefree anthem "Fork," an upbeat ode to letting loose with your friends via 90s-style grunge rock and dancing like nobody's watching. The cool arrangement is stripped down to its garage-rock essentials but filled with an infectious energy. Tight, muffled drums, low, groovy bass, and shredding electric guitar strike a rebellious tone, imbuing the instrumentation with a loose attitude and giving vocalist Brian Hemmert room to shine. Clear and commanding, his voice is full of the kind of angst and yearning reminiscent of early aughts-era Modest Mouse or Spoon, and his lyrics are just as quippy and memorable: "So you croon your craft / Crack and scream the hits away / And I'll pretend you're my best mistake." Upbeat and pulsing with a contagious energy, "Fork" is catchy and cool, and will make you want to have a solo dance party in your room. The track is only the second release for the quartet and precedes their debut EP Dad Time out at the end of the month.
—
Britnee Meiser
on May 26, 2020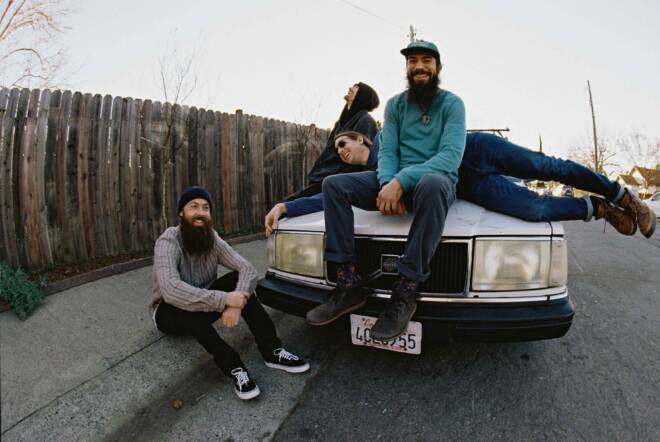 Güero - Waiting
---
The Sacramento-based indie skate rock quartet, Güero has for several years created fun music, influenced by and best enjoyed in the outdoors. Their most recent release, "Waiting" sets the scene for their upcoming album and encourages you to go back and explore the band's previous projects. This track brings you to a place of comfort and introspection as it builds to an exciting, rather unanticipated bridge—leaving pockets of space with stripped-down instrumentation along the way, which allow you to fill in the blanks with your own thoughts and sentiments. Güero'ssound flows in a very soothing, unceasing manner like the constant crash of a wave or the wind's incessant howling through the trees. This group's love for natural life is reflected in their music in a truly magical way.
—
Ian Lutz
on May 26, 2020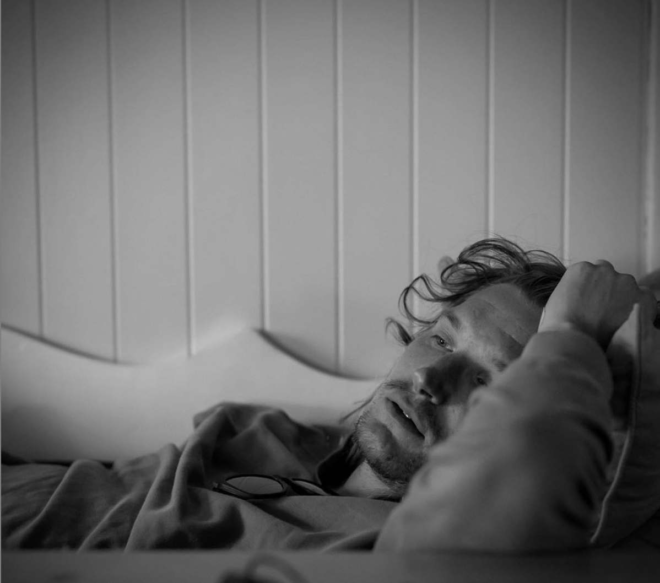 Sketchy Lines - Not Claiming Anything
---
Sketchy Lines is the moniker of Swedish artist Fredrik Kjellman. Evoking dark, sentimentalist singer-songwriter sounds, similar to Conor Oberst or Death Cab, Kjellman's music is a cohesive mixture of soft, post-punk rock and deep indie-folk. Kjellman's music harkens to the era of emerging folk/pop that amassed popularity for artists like Ben Folds and Sufjan Stevens. Sketchy Lines is still fresh, making music that feels familiar but intimate. His latest single, "Not Claiming Anything," is an easy-listen track about the appreciation of connection. Released on April 30, this song was dropped in the heart of the coronavirus pandemic, making its themes all the more piercing. Kjellman croons about wanting to take every risk for the possibility of new love. "I would spare no expense / I'd be placing a bet." Putting yourself out there, even amidst the social desperation of our time, is still a tall task. Sketchy Lines new single "Not Claiming Anything" is giving you permission to feel afraid of connection even if it's the one thing you're longing for. Listen to "Not Claiming Anything" wherever you stream!
—
Hannah Lupas
on May 26, 2020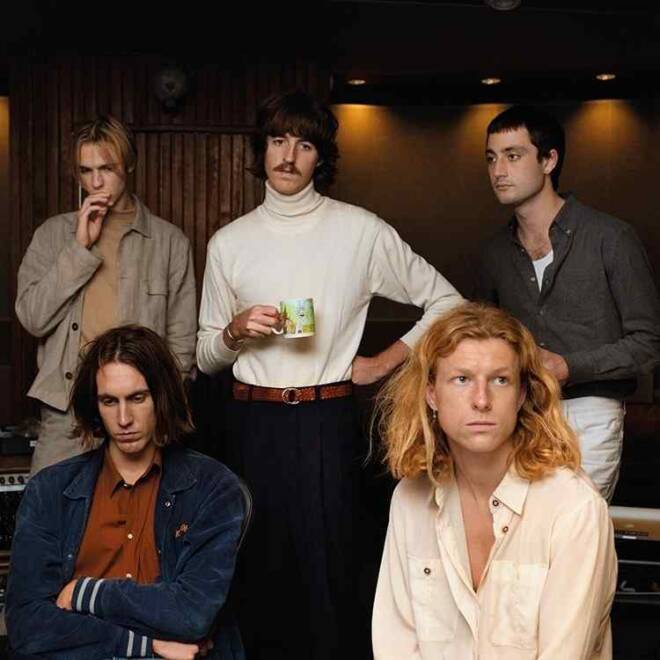 Parcels - Overnight (from Hansa Studios, Berlin)
---
Parcels, the Aussie fivesome known for their disco-pop bangers, recently released Live Vol.1 as a follow up to their 2018 self-titled debut album. Among the classic studio recordings made in Hansa, Berlin is "Overnight," famously cowritten with Daft Punk and carrying the same funky vibes off of the iconic French duo's Random Access Memories. If you're familiar with Parcels, you know they have a knack for transporting their listeners back to the groovier days of the '70s. I wasn't alive yet, but tracks like "Overnight" feel like the rainbow that bridges the generational gap between us all. 
The recent turn of weather is a reminder of the New York City summer looming over our heads, and with quarantine, the uncertainty of what that summer looks like. Before self-isolation, we could rely on the routine of heavy heat like clockwork. Everyone knows some iteration of what I'm talking about; when Friday finally rolls around and the murderous sun has set, you hit play on a track like "Overnight" and start to get ready. It's a reminder of late nights spent out with friends, in your best outfits, dancing at halogen lit bars like Mood Ring or Friends and Lovers, skin sticky with the humidity, and the pulse of too many people packed into too small of a room. The bathroom line might be long but the possibility in the air is electric. Under the flashing lights, the silhouettes of your friends are bobbing up and down to the beat. One catches your eye and smiles, teeth glowing blue-white. Another is across the room, leaning over the bar with cash in hand. "Do you want anything?" they mouth over the heads of strangers. There is the laughter of shared inconvenience, of worries saved for another day. It may be hot and loud, but with the right music and the right people, there is a feeling of fullness; a promise of life, playing on repeat.
—
Shasha Léonard
on May 22, 2020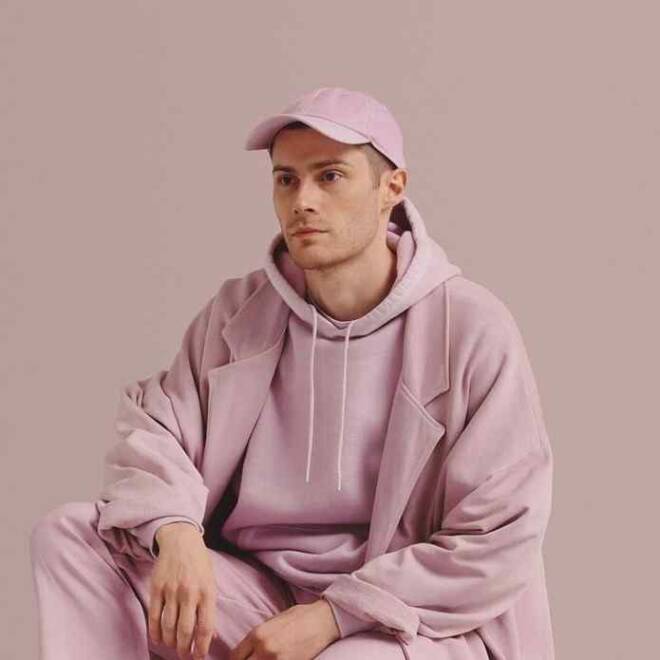 RAC Feat. Luna Shadows - Boomerang
---
The third studio album from RAC titled BOY is a collection of songs that reflect the innocence of youth while exposing the angst and pain that comes with growing up. André Allen Anjos is the musician and producer behind RAC, which leaves room for a variety of vocalists to feature on his projects. The instant I saw Luna Shadows on the tracklist I knew the song "Boomerang" would become an instant favorite from the album. California alt-pop artist Luna Shadows is known for her ability to pair contrasting subjects and for finding a way to blend light and dark. "Boomerang" does exactly that by referencing all the ways in which we try to stay connected via social media— revealing how they ultimately leave us lonely. The playful way in which she sings, "Everyone who loves you is leaving," almost has me believing this song is a happy one. The swinging melody and reverberated guitar insist that Juul pods, Instagram DMS and Boomerangs are cool, but the lyrics unveil the bigger picture that they lack any lasting substance. As the song comes to a close I find myself wanting to post a selfie and delete Instagram all at once.
—
Beck
on May 22, 2020