Buzzing Daily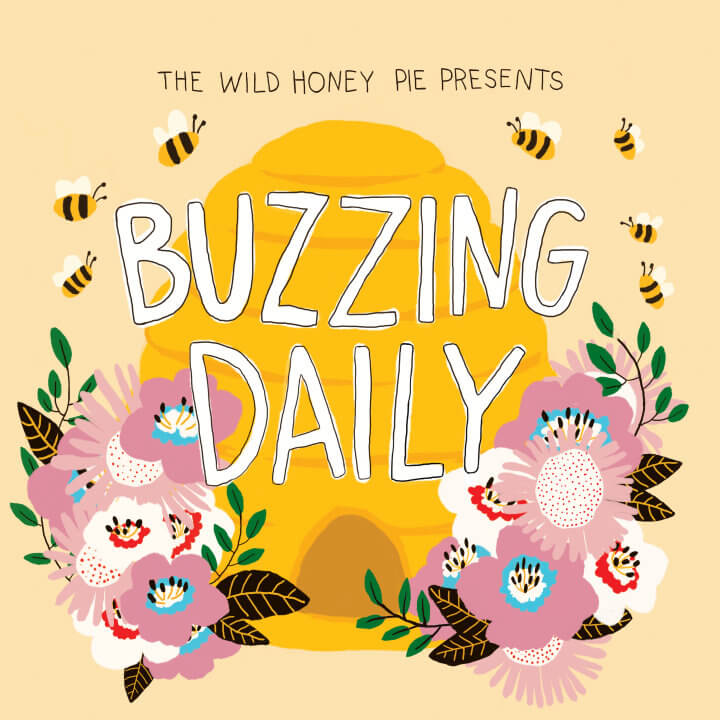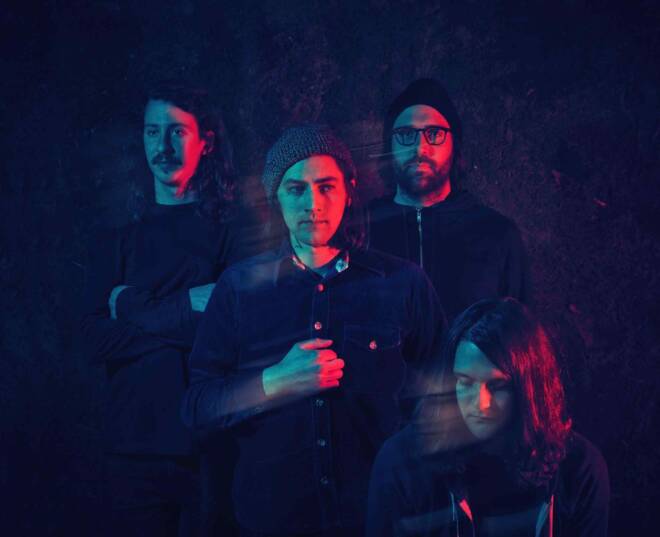 Flaural - The Thinker
---
With the announcement of their debut album coming in April, Flaural releases the first single off of the record. "The Thinker" is a glimpse into the world of these Denver-based psych-rockers. The band comes back to us after years of being away from the scene, giving us an aptly titled record Postponement to look forward to.  Flaural's blend of psychedelic and rock feels organic — a balance that has found it's true equilibrium.  Lead singer Collin Johnson wrote "The Thinker" and essentially the album as a tribute to his late father, who passed away after suffering from ALS. Beyond the initial feeling of eutrophic bliss, is grief and an ode to the unsettlement that death brings. "Nobody likes when you're not well / Come up, come up, and feel better now.," he sings. The well-rounded song ends in a swarm of electricity the idea of just laying it all out — the good, the bad and the unanswered.
—
Dara Bankole
on February 22, 2019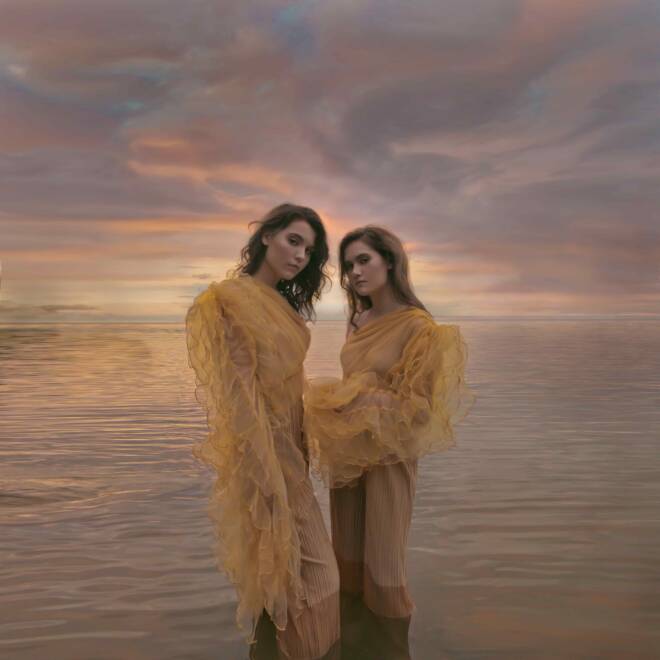 Lily and Madeleine - Analog Love
---
Lily and Madeleine's single "Analog Love" is angelic and withdrawn, lovesick and calm. Upbeat percussion combines with relaxed strings and clear vocals to convey the duo's lyrical wish to find a love not fraught within the worries and superficialities of our modern hyper-connected world. Longing to be grounded by their love, the sisters lament "I want an analog love/Something slow and sweet/Give me an analog love/Wanna feel the Earth underneath our feet." This song combines noises harmoniously to produce an overall sound that is not exceedingly busy or overdone, something that could lull you to sleep or bring you back to life. For those holdouts that wish for relationships not solely defined by text on a screen or like-counters, this ode to old-school love is a beautiful affirmation.
—
Ben Burke
on February 4, 2019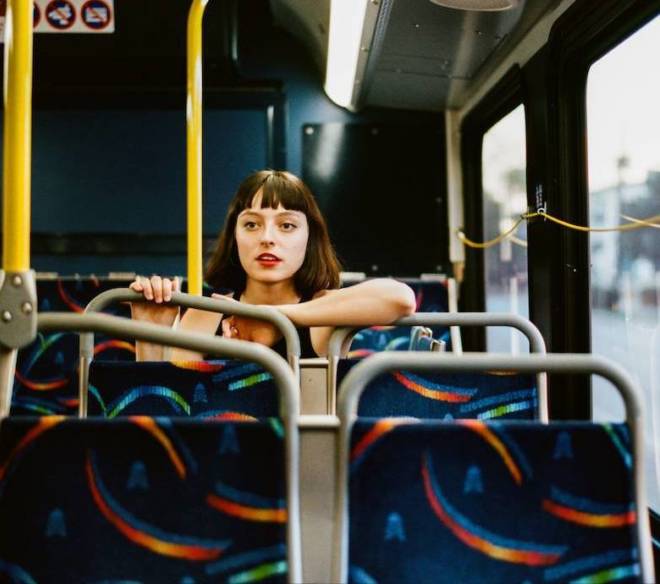 Stella Donnelly - Old Man
---
Aussie Stella Donnelly's single "Old Man" is THE song for the "Me Too" era. This powerful anthem has lyrics as sharp as a knife over a happy sway-back-and-forth easy listening rhythm. Donnelly perfectly captures today's climate in her lyrics, "are you scared of me old man, or are you scared of what I'll do" and our personal favorite, "your personality traits don't count if you put your dick in someone's face." Donnelly is fearlessly taking advantage of her platform to spread a message that is so important. She sings, "you grabbed me with an open hand, the world is grabbing back at you." This song is easy to dance to but can undoubtedly get you ready for a woman's march too. Stella Donnelly's EP is scheduled to release March 8 so keep your eyes peeled!
—
Kyra Bruce
on February 1, 2019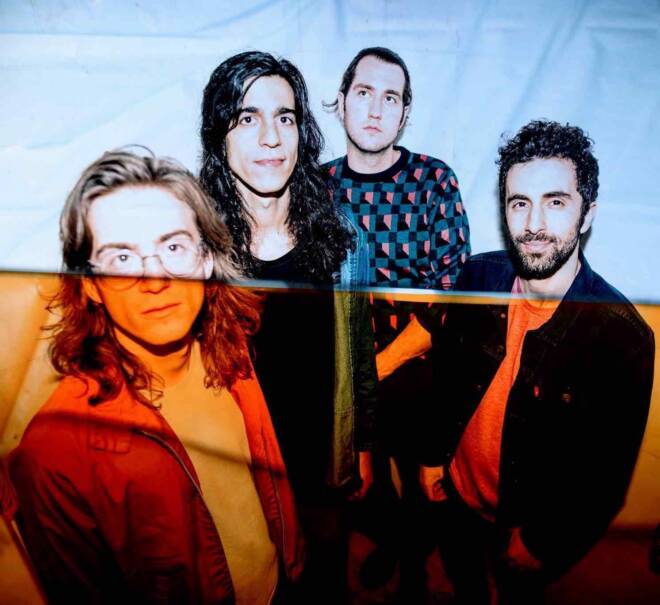 Sure Sure - Warm Animal
---
With a catchy choral hook and a vocal melody you can't help but sing along to, "Warm Animal" is the perfect indie dance anthem to help you glide through 2019. It's the first release of the year for LA-based quartet Sure Sure, and it more than lives up to the hype left in the wake of the group's debut self-titled LP, which they released early last year. The band, who emerged onto the scene in 2016 and drew comparisons to the Talking Heads, records and produces all their music themselves, in their home studio, and are known for favoring experimental synths and unique arrangements. This song is no exception. The bass synth and DIY percussion that open the track make it clear from the start that Sure Sure is back to do what they do best: push the boundaries of indie pop. But "Warm Animal" has an optimism at its core that distinguishes it from anything the group has done before. Listen to the lyrics and you'll figure out why. Including lines like, "I like the way you say my name babe," and, "If it feels right, who's to tell you that it ain't right," "Warm Animal" is an unapologetic love song, evoking appropriate warm-and-fuzzy feelings as soon as the chorus hits. This track was pulled from Sure Sure's upcoming EP, What's It Like?, expected to drop in May.
—
Britnee Meiser
on February 1, 2019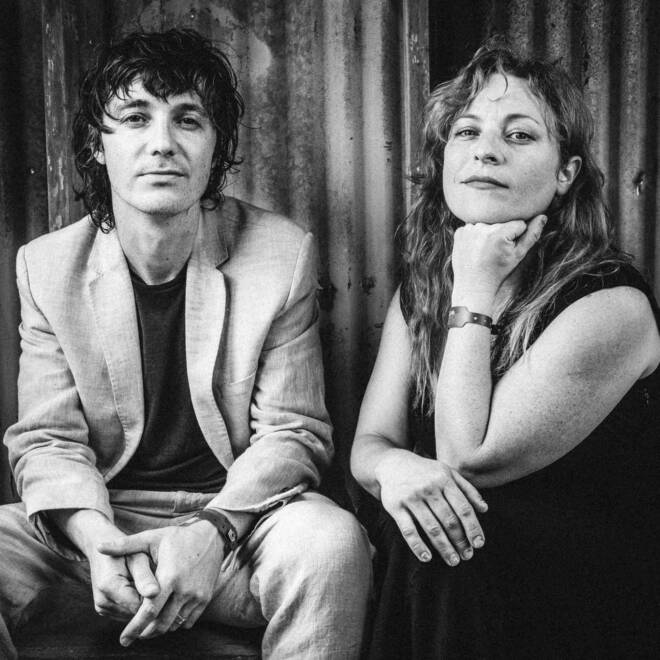 Shovels & Rope - The Wire
---
Shovels & Rope wobble into "The Wire" with a shaky guitar and a stilted drum beat, a preview of the uncertainty and contrition to come. The song acts as a laundry list of singer Cary Ann Hearst's mistakes and insecurities — "I've been a disappointment from time to time," "I need everyone to like me," "I'm no better than I'll ever be," etc., etc., etc. When she sings, "There's nothing I can say but 'I'm sorry' now," her voice faltering ever so slightly off-key, she drops the defense of her guitar-playing as a sign of honesty. But even in this most vulnerable moment, her husband Michael Trent, the other half of Shovels & Rope, is by her side, maintaining that wobbly beat. When she promises that this time will be different, yelling, "I won't fail you when I walk out on the wire," Trent's beat becomes an unstoppable, driving force. Just before the final chorus, we hear the same intro one more time, but this time it's steadier, more sure of itself and ready to take on the world in a final rallying cry.
—
Daniel Shanker
on February 1, 2019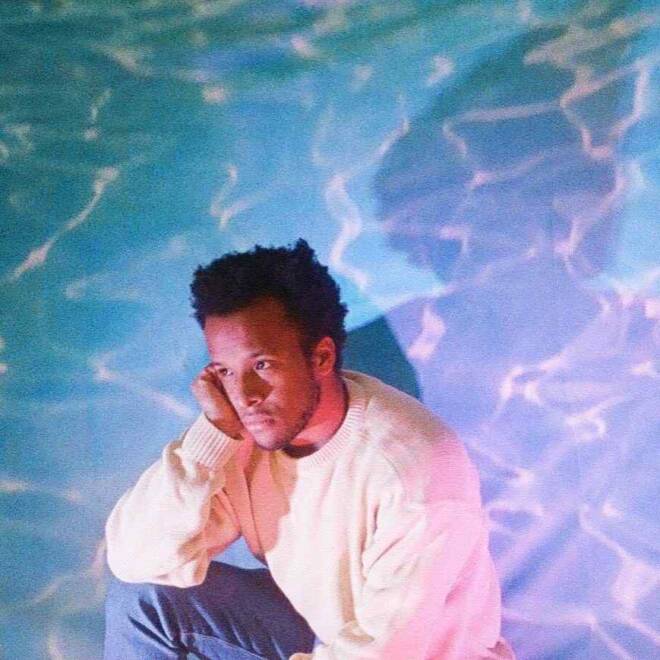 Cautious Clay - Honest Enough
---
After a whirlwind year, Cautious Clay hit the ground running in 2019 with the second single from his forthcoming EP, Table of Context. "Honest Enough," produced by Medasin, re-introduces Clay's unmistakable sound, swirling with new elements like Medasin's innovative beats and hallmark lo-fi style. Clay's distinct falsetto takes center stage on this ethereal and pensive track as he echoes the lyrics, "Honest enough/We could play the blame game too/Patience in the words I say" complimented by a heavy R&B backing that drives the feeling home.
Clay remarks, "I feel like it's easy to be 'honest enough' or to not tell the whole truth to someone. You can skate by knowing good and well that things are not stable." The song focuses on personal relationships and the cycle of drama within them brought about by blaming, avoiding confrontation and staying for too long, — avoiding any more honesty than is necessary to keep things the way they are. With an explosive 2018 behind him, and even more in store for the future, Cautious Clay has a promising year ahead.
—
Jazzmyne Pearson
on January 31, 2019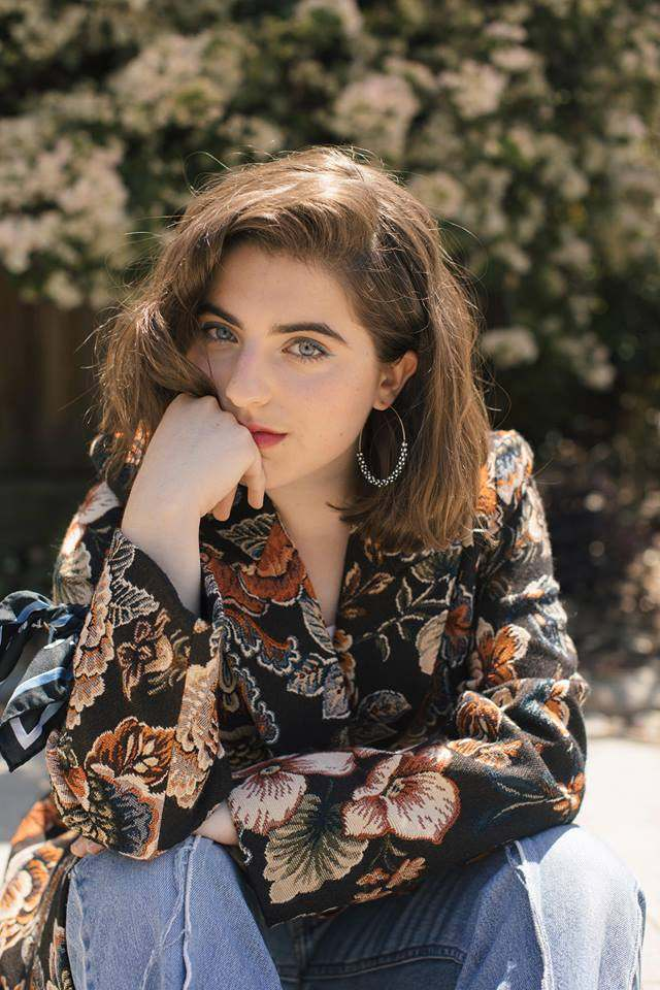 Sofia Wolfson - Nothing's Real
---
We're excited to share Sofia Wolfson's new single, "Nothing's Real," the first off of Wolfson's new EP (set to release...soon)! Sofia's candid, down-to-earth songwriting is relatable in a way that resonates. Produced by Marshall Vore, the track also features Harrison Whitford and Jorge Andre with Anna Butterss accompanying Wolfson. "Nothing's Real" paints a candid picture of the mundane, every day moments that we can get caught up in — especially when we're "spinning like a wheel." Sofia talks us through how the writing process mirrors the song's sentiments: "Nothing's Real" is both about growing pains and feeling unproductive — the feeling that everything is moving really fast around you and it's impossible to catch up. The irony of it all is by writing the song, I was doing something productive...a lot of the upcoming EP is about learning how to grow up and be independent." If "Nothing's Real" is any indication of what's to come, Sofia Wolfson's new EP will help us feel a little less isolated, a little less stuck and a little bit better.
—
Natasha Cucullo
on January 31, 2019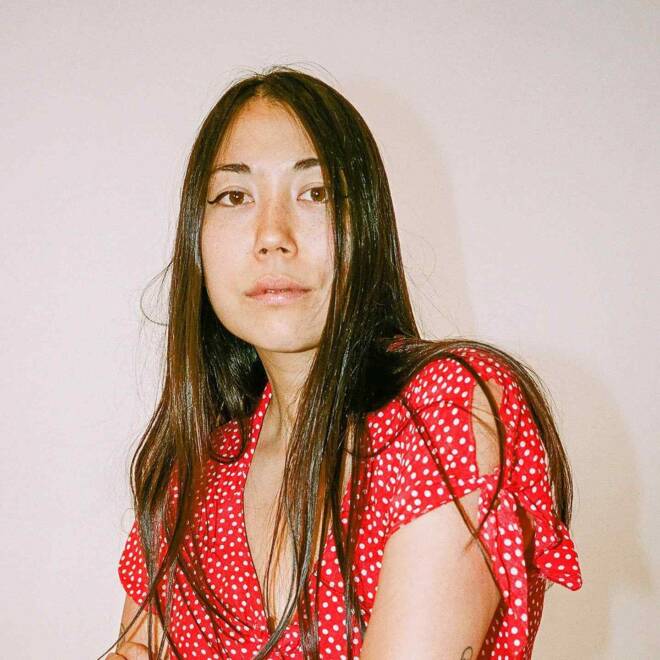 SASAMI - Jealousy
---
Sasami Ashworth (aka SASAMI) is a young queen of the modern age. Although she is still in the early stages of her solo career—having released a total of three songs — her latest track, "Jealousy" proves why you should keep the songwriter/multi-instrumentalist on your radar. Ashworth not only wrote and produced the eclectic lead single off her debut album (out March 8), but also wrote, edited, and co-directed the comically disturbing music video that comes with it. The video features Ashworth creepily dancing around with her sidekick in a spooky, low-brow witch's costume while a set of individuals are released from their self-inflicted obsessions. The song floats elegantly above the images. At first, the arrangement is like a lovely stroll on a sunny day — both smooth and unassuming. Then suddenly, the acid hits and kaleidoscopic colors roll over this once pastel world. Ashworth's staggered, lo-fi vocals lilt over wavy guitar and cinematic synths as she repeatedly sings, "Jealousy, jealousy, jealousy!" Like  SASAMI's sound, the track is new but timeless, free yet controlled, distinctive but modest, and that is just the beginning…
—
Andrea de Varona
on January 30, 2019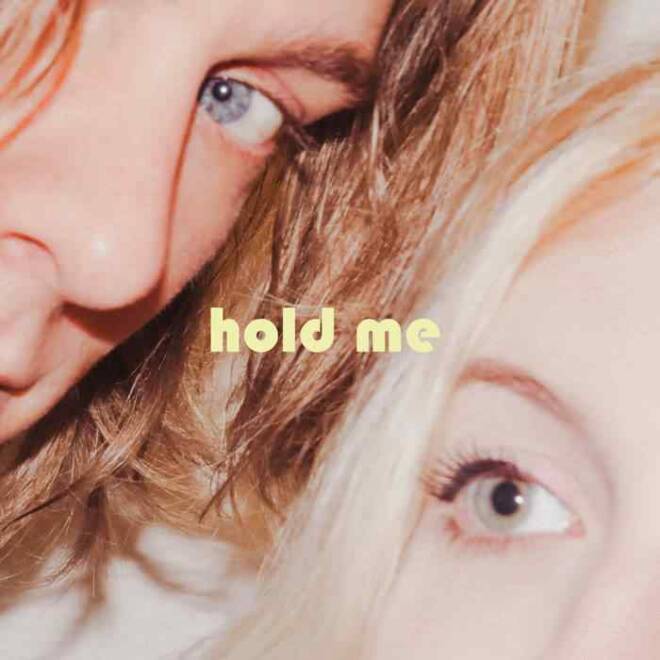 Mini Golf - hold me
---
Britnee Meiser and Eddie Gore, the lead singer of Future Generations, have released their first single as mini golf titled "hold me." The band's bedroom pop vibe is simple in its sweetness, the overall tonality being lightened by Meiser's clear and piercing voice. The song starts with a upbeat synthesizer, and becomes increasingly layered as it draws inspiration from a Mac Demarco-esque tonality and the jovial sounds of ALVVAYS. The indie pop duo from Brooklyn, NY are making music that sounds intentional and welcoming, allowing listeners to follow their work from start to finish.
—
Samantha Weisenthal
on January 30, 2019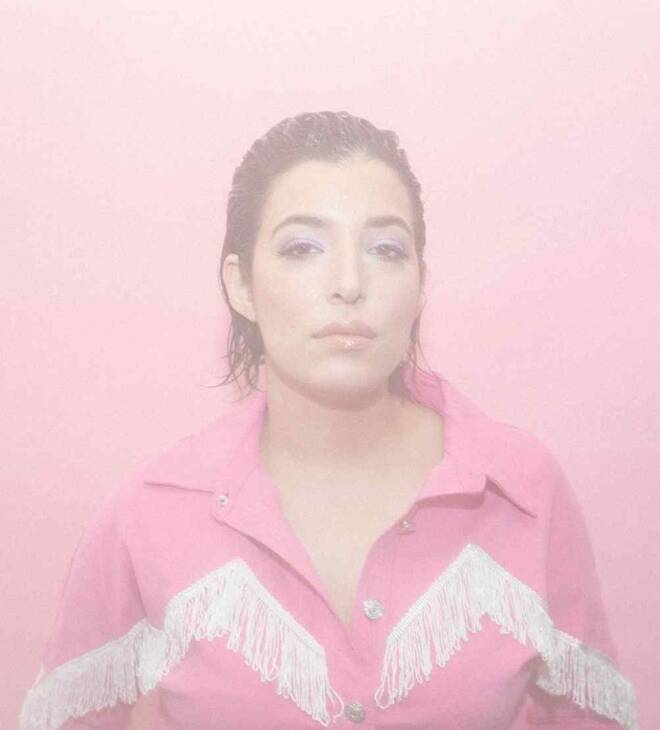 Seamstress - Everything
---
"Everything" by Seamstress is a slow burning telephone call, the whirling inner monologue as you grasp for the right words to say. A melodic breath of exhaustion, Seamstress weaves watery electric guitars and echoing vocals with into a floating yet forward moving ballad, the sonic equivalent of a shimmering silk garment with no seams in sight swaying in the breeze. Weighing the balance between sadness and hope is not easily achieved, but Seamstress, comprised of members Gabriella Chavez & Charlie Sztyk finds a kind of peaceful motion away from the violence of love lost. "Everything" never arrives at a happy ending, as a piano counts its way out of the tune, a flourishing, reverberant voice repeats "it's everything / everything," a mirror reflecting back to us the moments in our lives when the things that meant everything to us seem to fall away.
—
Emma Bowers
on January 29, 2019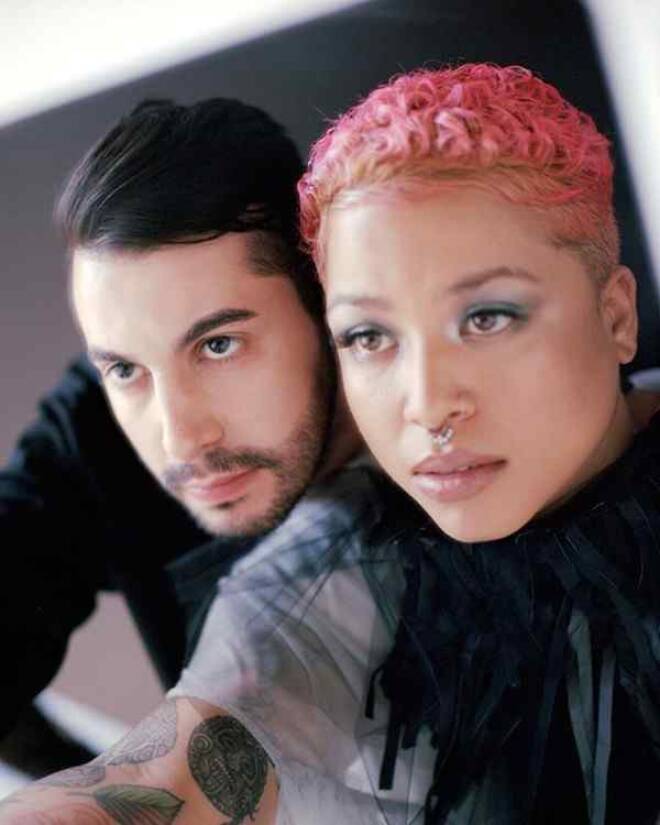 DRAMA - Dead and Gone
---
Electronic duo DRAMA starts off 2019 with the release of their latest single, "Dead and Gone." The group comes to your ears via Chicago, the birthplace of house music. The duo's debut LP Gallows (2016) was a fusion of funky, Chicago house-inspired beats and carefully crafted R&B melodies guided by singer Via Rosa's inspired lyrics. On "Dead and Gone" the duo accesses a new intensity. The unsentimental opening lines set a dark mood: "Love is for lovers and old men who know when to fold and go home." The group's big, festival-ready sound maintains a self-contained sincerity on their new work, with the production allowing Rosa's voice to still shine as the most integral part of the sonic landscape. Good for fans of dance pop groups like CHVRCHES and Broods. Enjoy angst-dancing to this DRAMA track and hopefully more in 2019!
—
Jacqueline Zeisloft
on January 29, 2019