Buzzing Daily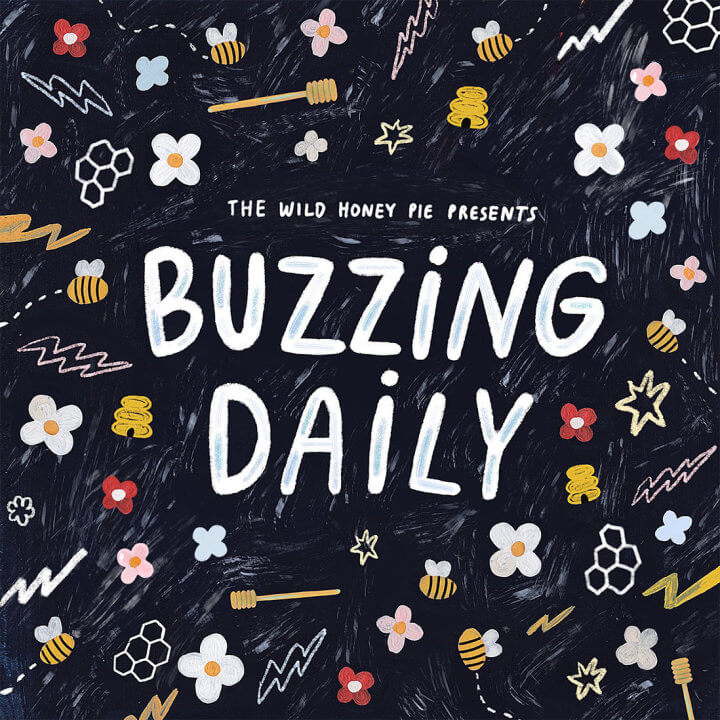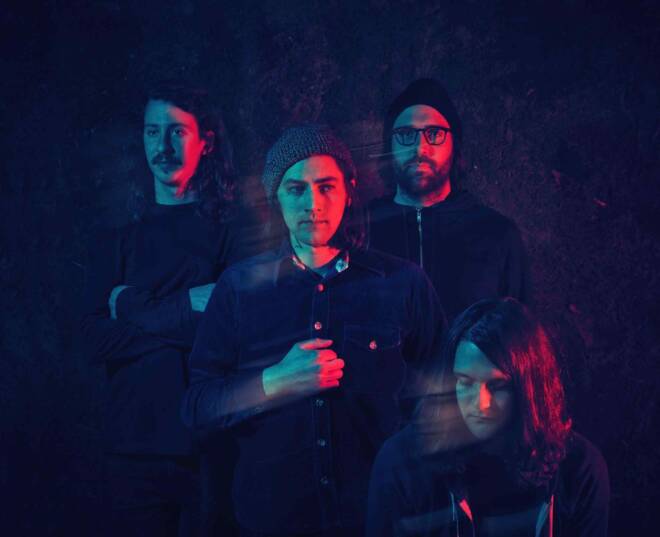 Flaural - The Thinker
---
With the announcement of their debut album coming in April, Flaural releases the first single off of the record. "The Thinker" is a glimpse into the world of these Denver-based psych-rockers. The band comes back to us after years of being away from the scene, giving us an aptly titled record Postponement to look forward to.  Flaural's blend of psychedelic and rock feels organic — a balance that has found it's true equilibrium.  Lead singer Collin Johnson wrote "The Thinker" and essentially the album as a tribute to his late father, who passed away after suffering from ALS. Beyond the initial feeling of eutrophic bliss, is grief and an ode to the unsettlement that death brings. "Nobody likes when you're not well / Come up, come up, and feel better now.," he sings. The well-rounded song ends in a swarm of electricity the idea of just laying it all out — the good, the bad and the unanswered.
—
Dara Bankole
on February 22, 2019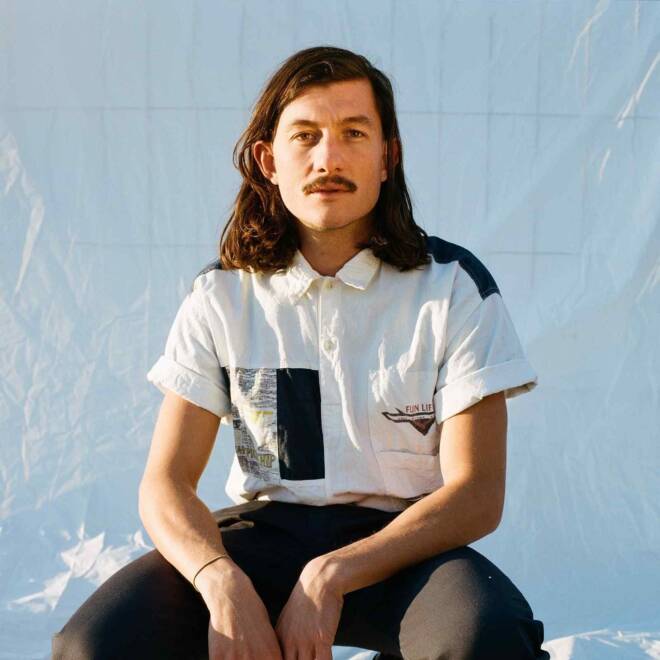 Jackson Dyer - CBSKY
---
At the edge of his highly anticipated album, Inlet, Jackson Dyer's "CBSKY" comes like a summer breeze. The Australian native has spent much of his time in the last few years writing in isolation and drawing inspiration from his hometown in New South Wales. His love for the sleepy coastal town is evident in this low-key tune that is as much "coastal jazz" as it is "beach-pop," both highlighted by an outstanding electric guitar performance. His trademark buttery vocals punctuate the soothing feel of the track.
Posing the question, "Was I a fool to follow an abstract feeling?" Dyer reflects on coming to terms with the inevitability of change, himself remarking that, "[He] wrote CBSKY focusing on the dramatic and often senseless changes and trials that life brings." Check out the newly released music video that capitalizes on the vibe of the song itself with Jackson as the focal point of a coastal and visually diverse scene full of gently breaking waves, cacti, mountainous landscapes and soft sunsets over the ocean.
—
Jazzmyne Pearson
on January 25, 2019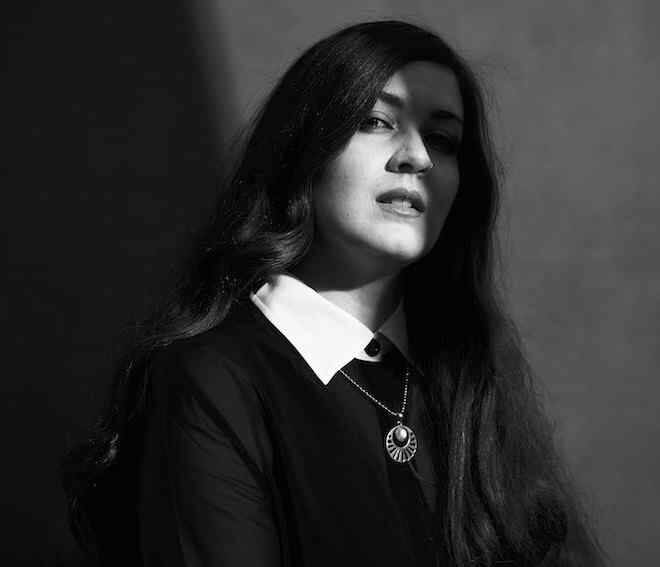 Charlene Soraia - Beautiful People
---
The last single in the release of Charlene Soraia's new album Where's My Tribe, "Beautiful People" is a trip inside of the songwriter's deep feelings about herself and the experiences she's had while people-watching. Comparisons and self-judgment has been a part of the British singer's self-discovery and the song is a way of processing the overdrive of images and perspectives presented by our social media-obsessed society. "Beautiful People" is a way of talking about unreachable beauty standards but also a way of discussing the standards of perfection that are expected by people daily. While calling herself "insatiable, uncomfortable, incapable at socializing," Soraia, whose calm voice and soothing melodies leave a mark on the listener, shows us that the satisfaction she's trying to reach is unattainable. "Beautiful People" is an ode to looking at yourself as the starting point of your self-realization. Where's My Tribe is out today!
—
Giulia Santana
on January 25, 2019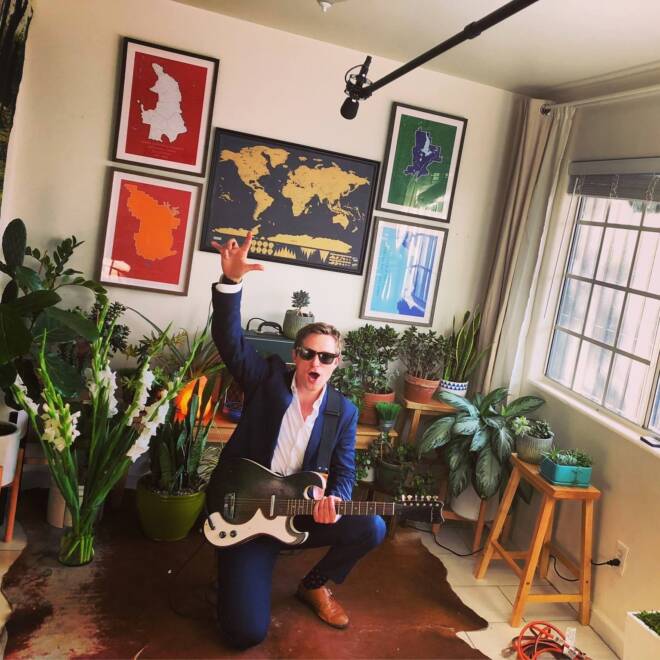 Luego - Sunset Walk
---
Luego, a Los Angeles based folk rock band, have released two singles preempting their upcoming album VISTA. "Sunset Walk," sounds like a The Avett Brothers and Whitney collaboration. It's complex in its instrumentation and throughout the work different sounds come together and fall apart in country-esque harmonies. "Sunset Walk" asks the classic relationship question: "how do we stay together when it feels like everything is falling apart?" The lines, "the rest is history/ and their ain't nobody else / so why am I so afraid / that its all coming undone," mimics a feeling many modern relationships are asking. Although the lyrics are melancholic, the tone of "Sunset Walk" is overall uplifting. It's a song you would listen to while getting ready in the morning or while on your walk to work. The percussion and plucked guitar lay out a clear head-bopping beat, while the melody maintains a light and effervescent tone. "Sunset Walk" leaves us excited to hear Luego's upcoming album, because if it's anything like the songs they've released, we're sure that the band is due for some much deserved attention.
—
Samantha Weisenthal
on January 25, 2019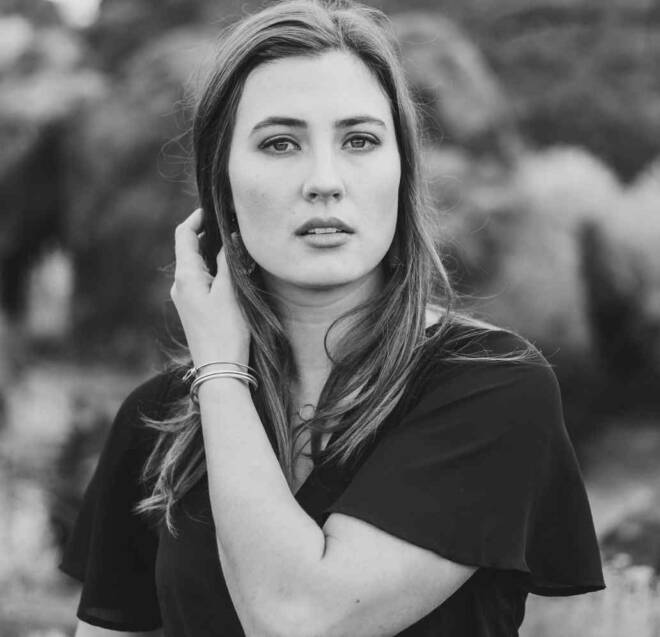 Clara Baker - Doubt
---
Hailing from Portland, Oregon Clara Baker's music expresses a strong sense of being in touch with nature and herself. Her newest single "Doubt" is her first release since her 2015 LP and is the lead single off of her second album Things to Burn produced by Shane Leonard (Field Report). Within "Doubt" is the sound of a troubadour, one that sings songs around campfires as people listen in, eager to hear how the storyteller has woven a tale into a melody. As a folk artist, Baker has mastered the lyricism required to tell good stories above a rich musical landscape. "My mama brought me up with on faith / my daddy brought me up with facts / I go to pray at the altar of the certainty I lack." There is a sacredness to "Doubt" in it's hushed tones and stringed instruments that prays tribute to it being anchored in the religious. As Baker reflects on what she taught from her upbringing she is learning not to run away or despise the doubt that comes along with faith and but rather see both as valid and worthwhile. Things to Burn is out March 8.
—
Dara Bankole
on January 24, 2019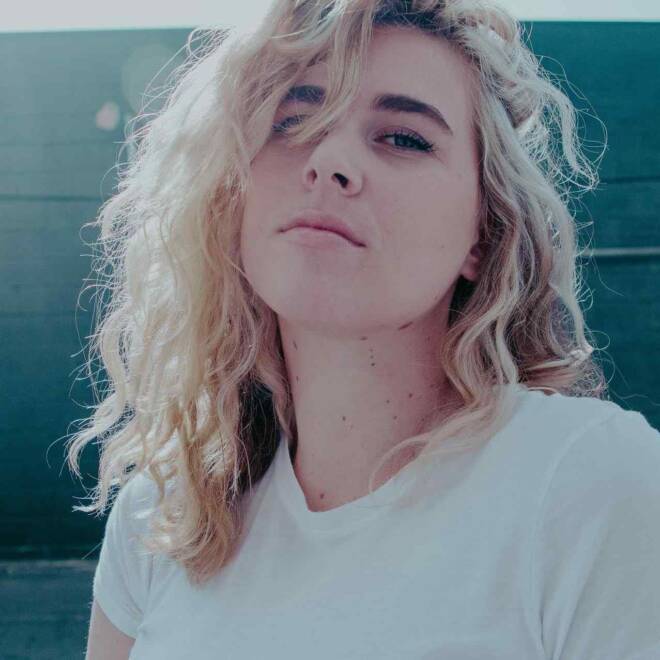 The Dumes - More Than Physical
---
LA based indie rock band The Dumes introduces you to its sound with a crave-filled melody and lyrics that trigger longing for the one you can't let go of. In their debut single, "More Than Physical," vocalist Elodie Tomlinson sings about love and desire, missing something before and after it was yours, and of course, being in love with someone for more than just a touch. Formerly a part of Los Angeles band Sibling, Tomlinson has prior experience in bringing us indie hits like HypeMachine chart-topper "Revolve." "More than Physical" is the lead off of the band's debut EP, GWTC, expected later this year and it sets a basis for the fulfilling songs the five-piece group plans on dropping soon.
—
Giulia Santana
on January 24, 2019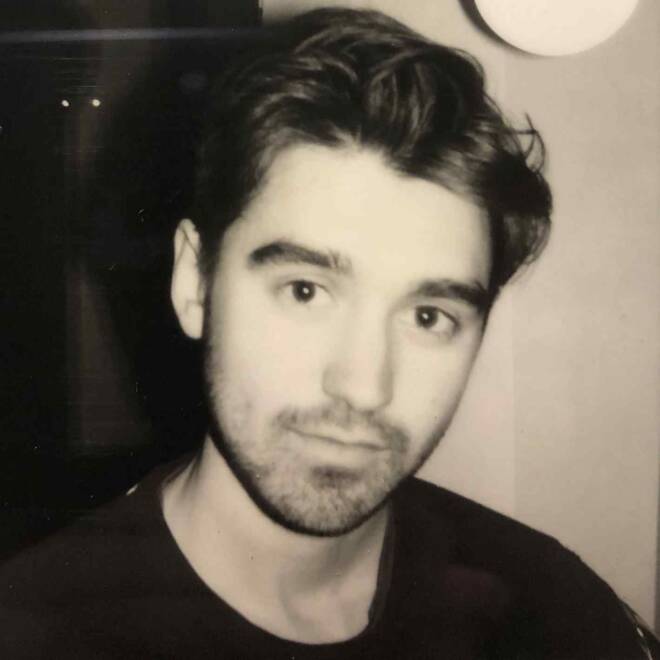 Mindchatter - Trippy
---
Naming a musical project Mindchatter while not establishing any kind of social presence seems bold given our current musical climate. Luckily enough, the one-man band's first single, "Trippy" carries its own weight, painting an evocative picture for what kind of artist Mindchatter actually is. The track suggests that he might be one of the purest embodiments of what defines the genre of bedroom pop. That being said, it still manages to showcase Mindchatter's individual flair. The song whirls with bright, video-game inspired synths, bubbly percussion, groovy bass, and other subtle lo-fi elements like nonchalant vocals and minimal distortion. Mindchatter's distinct melodic phrasing and unusual vocal processing make "Trippy" all the more entrancing. Beyond this single release, not much has been said about who this artist is and what he plans to do. All we know for sure is that it's the first track off an extensive project, which is honestly more than enough for me.
—
Andrea de Varona
on January 24, 2019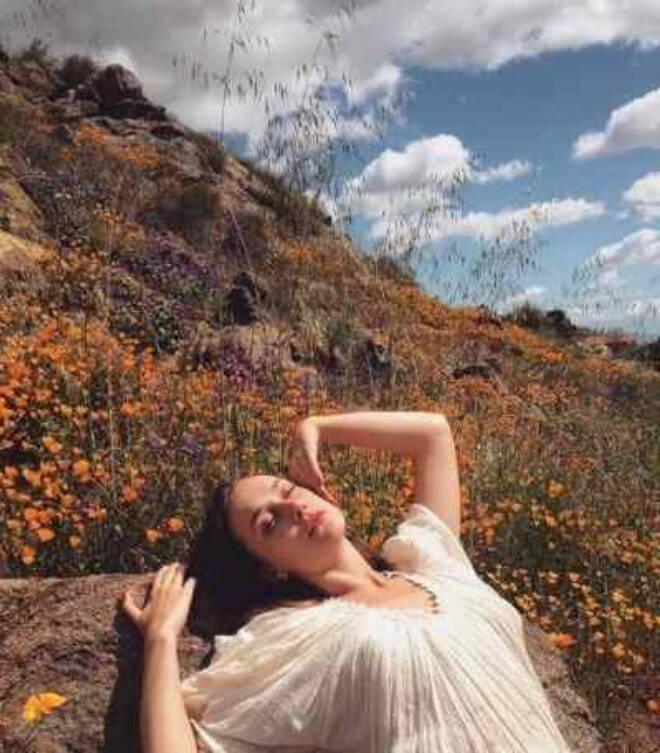 Allie Crow Buckley - Cherry Stems
---
Newcomer Allie Crow Buckley's debut EP is set to release next month and her new single "Cherry Stems" has us excited for what's in store. After a full-house residency at LA's Bootleg Theatre and a tour with Van Williams, Buckley has been gaining buzz that extends far outside the City of Angels. In "Cherry Stems" we can see why she's one to watch. The smooth timbre of her voice matched with the sweet yet melancholy chorus, gives this song a delightful touch of both happy and sad. As she sings of being "lost in love" there is a free fall effect in her voice that takes us with her. After living most of her life near the ocean, it's safe to say that Malibu and all the other oceanside places Buckley has called home, contribute to sound of this subtle summery track. Don't miss "So Romantic" out on February 5!
—
Dara Bankole
on January 23, 2019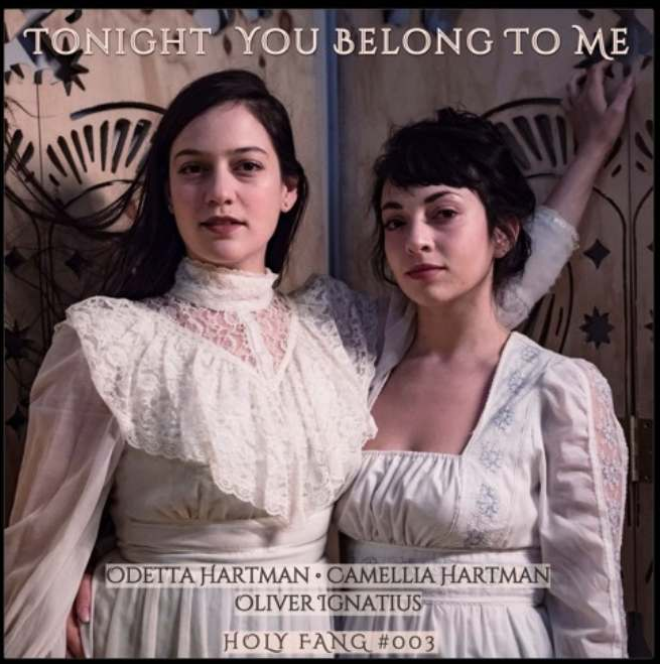 Odetta Hartman, Camellia Hartman & Oliver Ignatius - Tonight You Belong to Me
---
Sister singer/songwriters, Odetta and Camellia Hartman team up with producer and engineer, Oliver Ignatius, to reimagine the standard, "Tonight You Belong To Me," a song you may have seen Steve Martin and Bernadette Peters perform with a ukulele on the beach in a scene from The Jerk. As the latest installment from Ignatius' production house, Holy Fang Studios, the three musicians dreamt up a psych-folk rendition that is certainly mystical. Odetta and Camellia's voices indulge in haunting harmonies that show off the blending of their separate sultry timbres over detuned guitar and banjo pickings. Ignatius joins in the vocal splendor to add an extra layer off stirring harmonics to the song's already charming melodies and together the song swirls and takes flight before it settles and disappears. It would be unsurprising to find this song being played at witching hour, under a full moon in an episode of American Horror Story, as the fog begins to thicken.
—
Deanna DiLandro
on January 23, 2019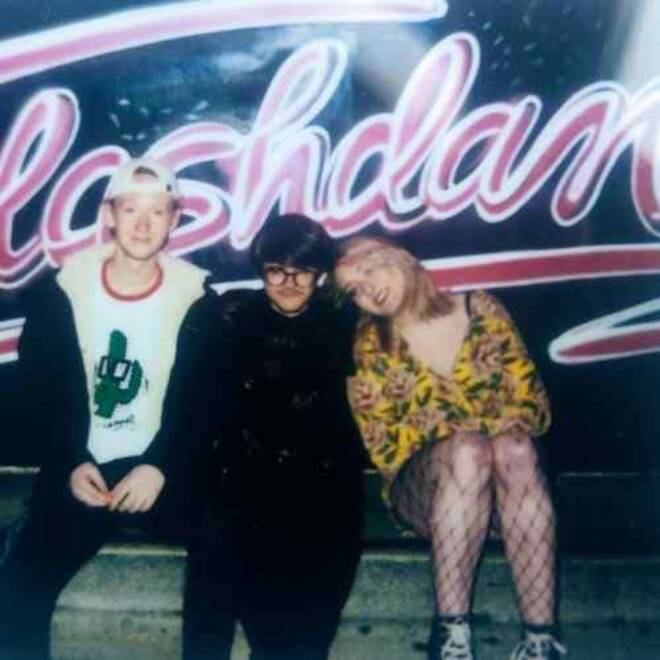 The Sunset Hut - Bury
---
Singer Aphra Smith paints the sepia-toned world of The Sunset Beach Hut in black and white. The bouncy guitar hook wants you to dance. The dreamy atmosphere wants you look back on this as the very best of times. Smith just wants to tell it like it is. When painting one's surroundings in only two colors, it's natural to pick one and defend its use unconditionally, but Smith holds herself to no such constraints. "It's not as easy as I thought it would be / But not quite as hard as you'd expect," she sensibly admits of her path. "Though my insignificance serves me well / I would like a pedestal to know how it feels / To be loved by everybody." She captures the utterly human experience of waffling, of flip-flopping and of being presented with four million choices and not being satisfied with a single one. "Bury" forces us to admit that — not sometimes, but really, truly all the time — things do not turn out perfectly. And as the song reaches its chorus and its most fittingly summer-like, she gives us a reason to dance while also handing us the hardest pill to swallow: "She'll never look at you the way she looks at him."
—
Daniel Shanker
on January 23, 2019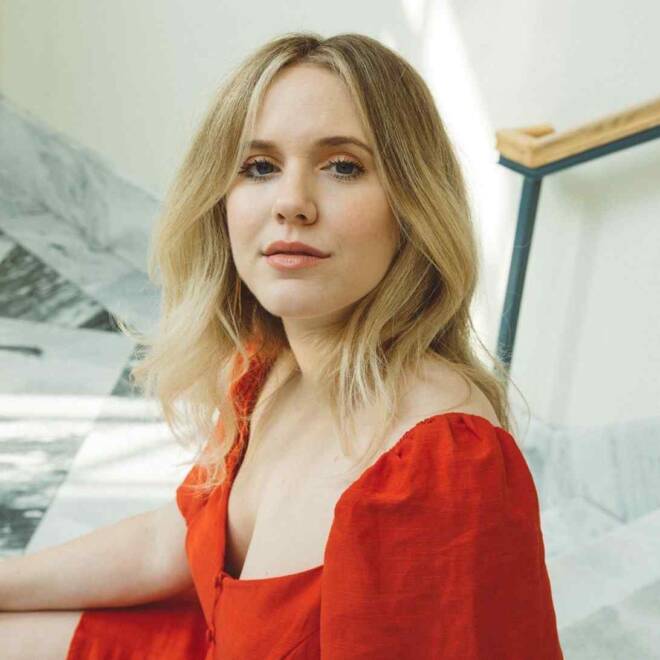 Leah Nobel - Earth and Sky
---
Over collage of sediment rumbling synths and chattering birds, Leah Nobel admits that she not one to use her inside voice on her new year release of "Earth and Sky." At once a love song dedicated to hours spent wandering alone through the woods and a reaffirmation of the human need to connect to the natural world — one outside of cubicles, concrete and screen induced loneliness, the Nashville-based singer/songwriter finds a sonic "valley and crooked little road" of her own in this synthesis of folk and pop. Nobel's upcoming record "Running in Borrowed Shoes" is inspired by numerous interviews she conducted as a hybrid endeavor combining journalism, empathic advocacy, and music, and is set to be released in 2019.
—
Emma Bowers
on January 22, 2019